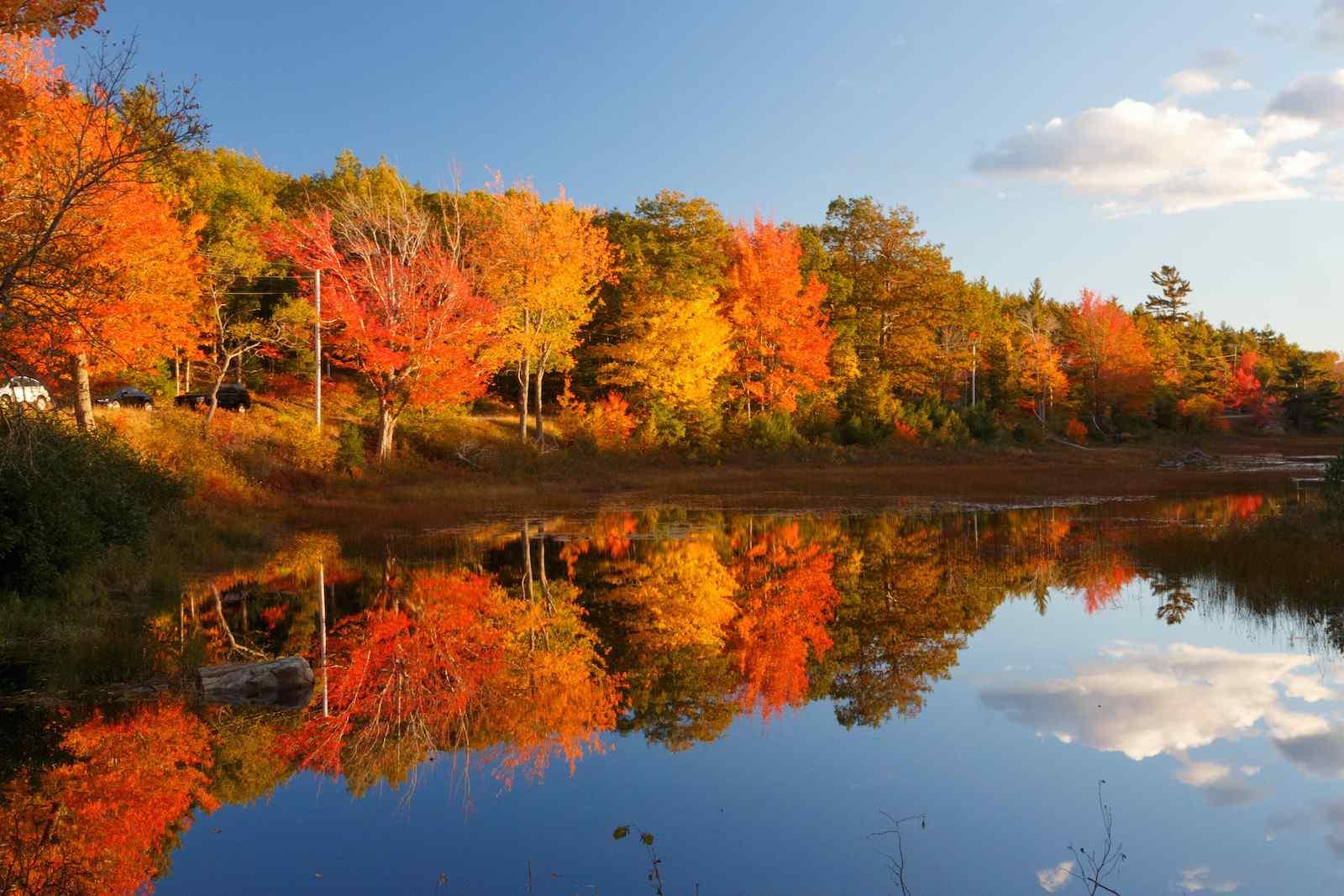 Best Time to Visit Acadia National Park
Table of Contents

Are you a nature enthusiast looking for the perfect getaway in the United States? Acadia National Park, located on Mount Desert Island in Bar Harbor, Maine, is a gem waiting to be explored. As a Canadian tour company specializing in small group tours with fun and friendly local guides, See Sight Tours knows the importance of timing when planning your visit. In this guide, we'll help you determine the best time to visit Acadia National Park, whether you're interested in fall foliage, avoiding crowds, or simply enjoying good weather. We'll also answer some frequently asked questions to make your trip planning a breeze.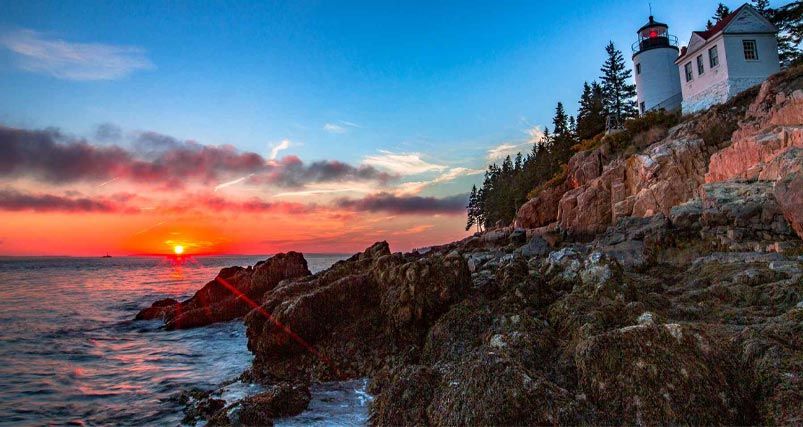 (Photo credit @MoreThanJustParks)
When Should I Visit Acadia for Fall Colors?
If you're a fan of fall foliage, Acadia National Park transforms into a breathtaking canvas of red, orange, and yellow during mid-October. The park's diverse mix of deciduous trees, including maple, oak, and birch, create a vivid display that's simply unforgettable. The peak season for fall foliage typically falls in mid-October, so plan your visit during this time to witness nature's most vibrant show.
For the best experience, consider a scenic drive along Park Loop Road, which offers numerous viewpoints for capturing the stunning fall colors. Don't forget to hike the Jordan Pond Path to witness the reflection of these vibrant trees in the clear waters of Jordan Pond.
Discover The Magic Of Acadia With Our Bar Harbor Tour!
Which is the Busiest Month at Acadia National Park?
Acadia National Park is a popular destination, and its peak season coincides with the summer months, particularly July. During this time, you can expect larger crowds and more limited availability for accommodations and parking. If you prefer a quieter and more peaceful experience, it's advisable to avoid visiting in July.
Instead, consider planning your trip during the shoulder seasons of spring (mid-April to early June) or fall (late September to mid-October) when the weather is pleasant, and the crowds are thinner.
What is the Best Time to Avoid Crowds at Acadia National Park?
If you want to enjoy the serenity of Acadia National Park without the hustle and bustle of crowds, aim to visit during the shoulder seasons. Mid-April marks the beginning of spring when the park awakens with blooming wildflowers, and the temperatures are mild.
Late September through mid-October is another excellent time to avoid crowds while still experiencing the magic of Acadia. During these months, you can explore the park's trails, visit the iconic Jordan Pond House, and enjoy the stunning sunrise from Cadillac Mountain without the summer rush.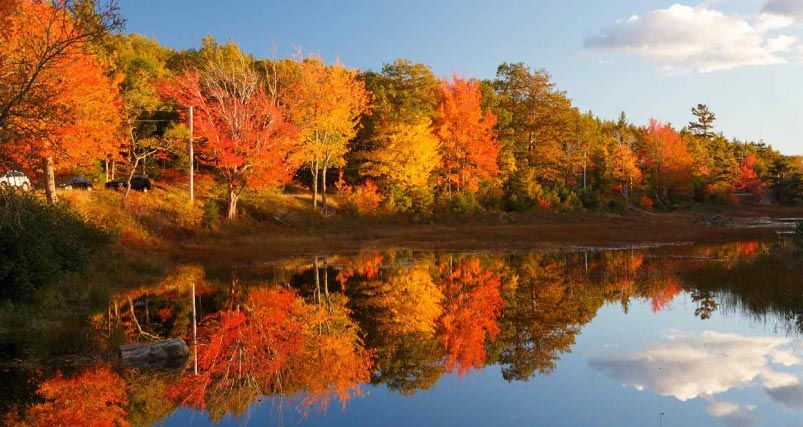 (Photo credit @NatureHabitatAdventures)
How Many Days Do You Need at Acadia National Park?
The ideal duration for your visit to Acadia National Park depends on your interests and the activities you'd like to enjoy. To fully appreciate the park's beauty and diversity, we recommend spending at least 3 to 5 days exploring its various attractions.
Here's a suggested itinerary:
Day 1: Explore the Park Loop Road and visit popular stops like Thunder Hole, Sand Beach, and Jordan Pond House.
Day 2: Embark on a challenging hike, such as the Precipice Trail or Jordan Cliffs Trail.
Day 3: Take a leisurely bike ride or explore the historic carriage roads.
Day 4: Enjoy a sunrise from Cadillac Mountain and explore the Schoodic Peninsula.
Day 5: Relax by the shores of Echo Lake or take a scenic drive along the quieter sections of the park.
Can You See the Northern Lights from Acadia National Park?
Acadia National Park isn't just a daytime destination. If you're interested in witnessing the mesmerizing Northern Lights (Aurora Borealis), your best chances are during the fall and winter months. September and October, as well as the colder months of November to February, provide clearer skies and greater visibility for this natural phenomenon.
For the best experience, head to Cadillac Mountain or Schoodic Point, where you can escape light pollution and have an excellent chance of spotting the Northern Lights dancing across the night sky.
Enjoy A Culinary Adventure With Our Food and Walking Tour of Bar Harbor!
Can You See Whales in Acadia National Park?
Acadia National Park offers more than just scenic landscapes; it's also a great place for wildlife enthusiasts. If you're hoping to catch a glimpse of majestic whales, plan your visit during the late spring to early fall.
Bar Harbor a nearby town, offers various whale-watching tours that operate from May to October. During this period, you're likely to encounter humpback whales, minke whales, and even the occasional fin whale as they migrate and feed in the Gulf of Maine.
Can You See Puffins in Acadia National Park?
Puffin sightings are a unique and delightful experience for bird lovers. These charming seabirds can be observed in the waters around Acadia National Park, specifically on islands like Petit Manan and Seal Island.
The best time to spot puffins is during late spring to early summer, typically from late May to early July. Puffin tours from Bar Harbor and nearby coastal towns offer guided excursions to witness these adorable birds in their natural habitat.
Worst Time to Visit Acadia National Park
While Acadia National Park is a stunning destination year-round, the worst time to visit depends on your preferences. If you dislike crowds and prefer a more solitary experience, it's best to avoid the peak season in July. Additionally, the winter months can be quite harsh, with limited access to some park areas due to snow and ice.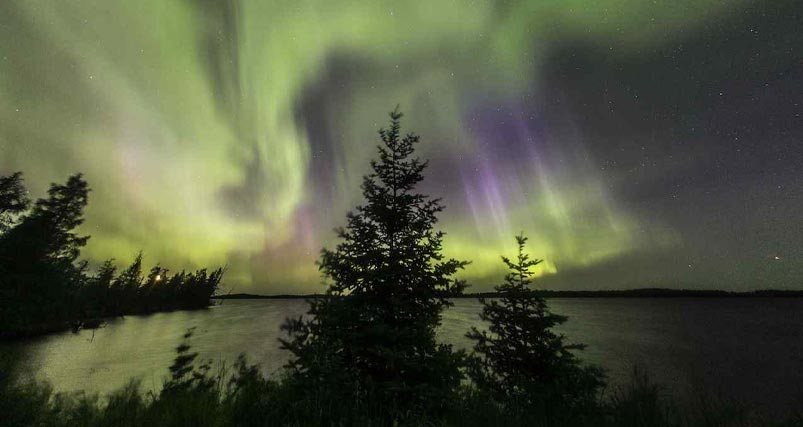 (Photo credit @Dhiefa.com)
Best Times to Visit Acadia National Park for Good Weather
For pleasant weather and a wide range of outdoor activities, plan your visit to Acadia National Park during late spring to early fall. During this period, the temperatures are mild, and the park is in full bloom with wildflowers and lush greenery.
Enjoy hiking, biking, kayaking, and other outdoor pursuits without the extreme heat of summer or the cold of winter. Late September to mid-October is particularly beautiful, with the added bonus of fall foliage.
As you plan your trip to Acadia National Park, don't forget to check out See Sight Tours' small-group tour options in Bar Harbor, USA. Our fun and friendly local guides are ready to make your visit unforgettable. Whether you're interested in exploring the park's natural wonders or discovering the local culture, our tours offer a unique and personalized experience.
Summing up, the best time to visit Acadia National Park depends on your interests and preferences. Whether you're seeking fall colors, avoiding crowds, or looking for pleasant weather, Acadia offers something for every season. Plan your trip accordingly, and get ready to explore the beauty of this natural treasure. If you have any questions or need further assistance, feel free to contact us. Happy travels!