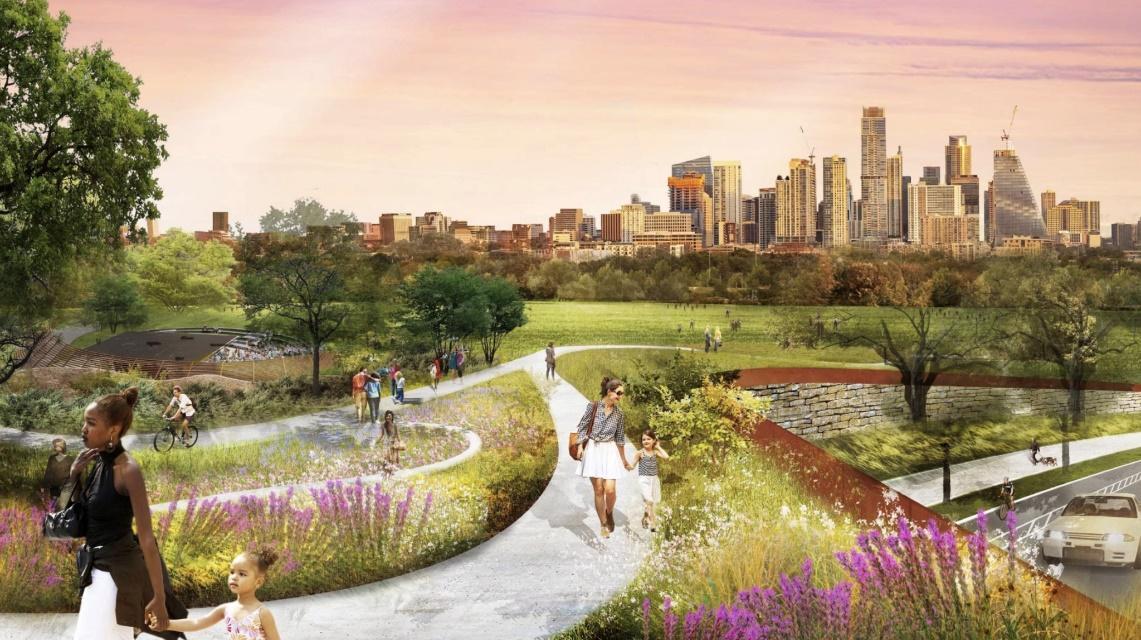 Austin VS San Antonio
Table of Contents

If Texas-family [in terms of cities] consists of the ambitious-Houston dad and the hospitable-Dallas mother, Austin & San Antonio would perhaps be the two siblings with distinct personalities locked in a love-hate relationship.
On one hand, San Antonio has a calmness, sobriety, conscience, and conviction like most of the elder siblings. On the other hand, Austin has adventure, vigor, and caprice like that of a younger sibling. With these poles-apart personalities, both siblings live 80 miles apart only! 
A visit to the Texas family of cities is simply incomplete without an in-person meeting with either of these two family members – San Antonio & Austin. As you plan your Texas trip, you must be contemplating whether to choose Austin or San Antonio for a family vacation. Here's a vis-à-vis comparison of both the cities in Texas to help you plan your trip the right way. 
Key Highlights of Austin & San Antonio
Austin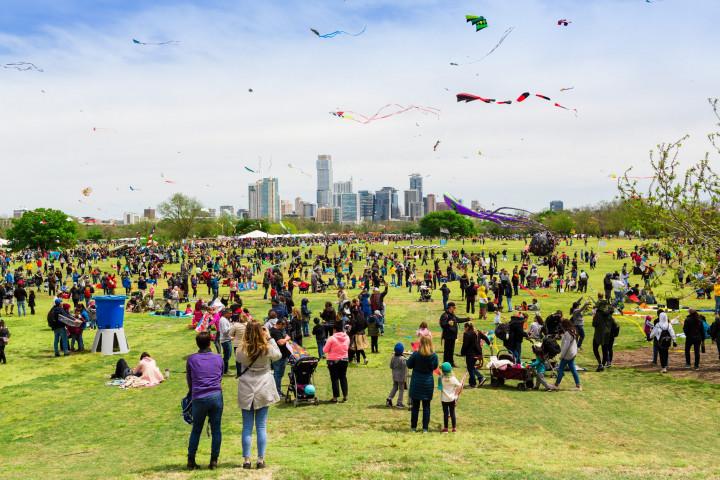 ABC Kite Fest, Austin
(Credit: ABC Kite Fest / Official Website)
Austin's official motto 'Live Music Capital of the World' says it all about Austin. The city has the highest number of live music venues per capita in the United States… With this, it is no wonder that the vibrant music scene has become the face of Austin today.
Apart from this, the city also nests the seat of government at the Texas Capitol. Other key tourist attractions of this city include SOCO (South Congress), Barton Springs, Bat Watching at Congress Avenue Bridge, Hill Country, Lady Bird Lake, University of Texas, and Silicon Hills. 
Spice Up Your Family Tour to Austin with Our Top-Reviewed Tours!
San Antonio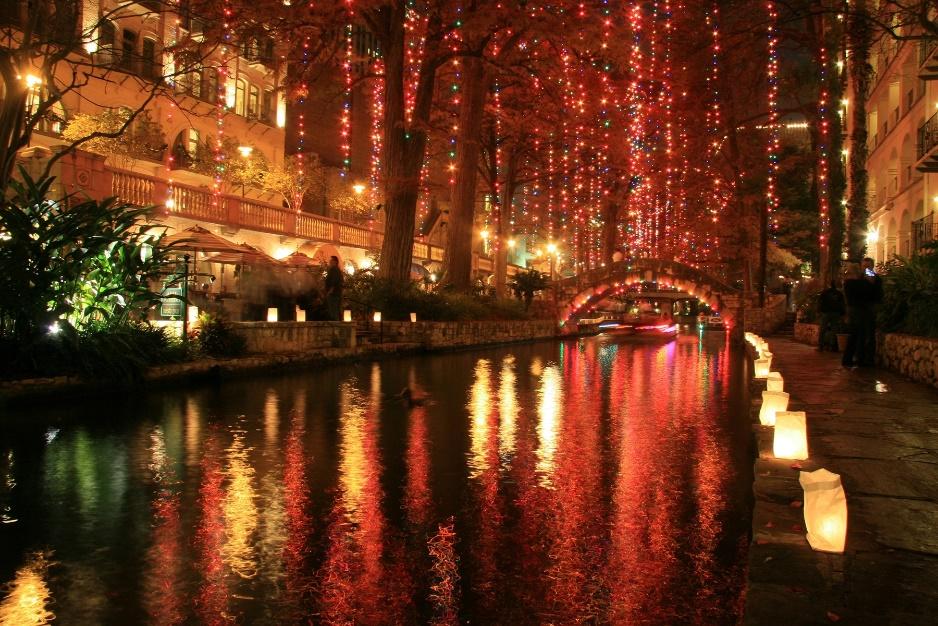 (Credit: Isaac Castillo / Facebook)
'Rich history and culture' is the key highlight of San Antonio. The Spanish mission sites have become the face of San Antonio. Riverwalk is the second key highlight of the city, a 15-mile urban waterway full of dining, shopping, and cultural experiences unwinding through downtown San Antonio.
Tex-Mex taste peculiar to San Antonio has become another distinguishing feature of the city. Apart from this, the city's 750-foot-tall Tower of Americas is another landmark that sets it apart from rival cities. Know more at Things to Do in San Antonio.
The Vibe of Austin & San Antonio
Austin Vibe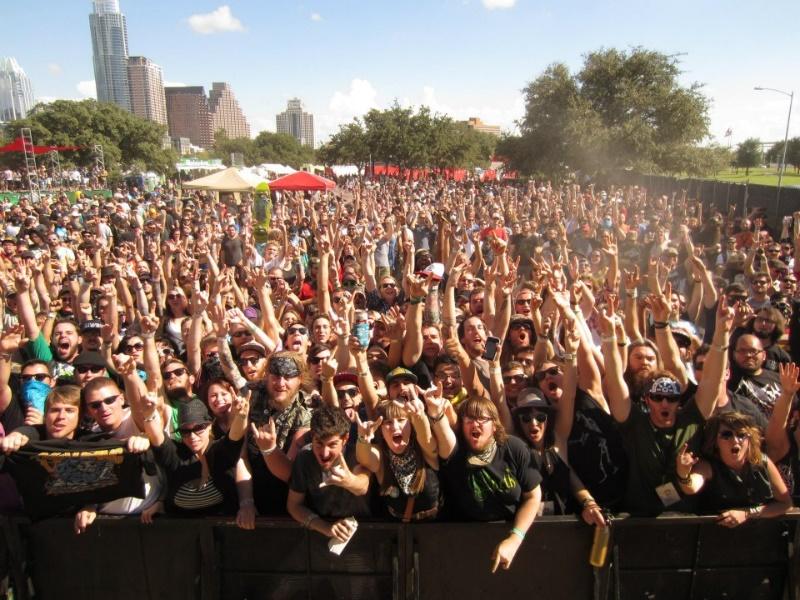 TexasFest, Austin
(Credit: RED FANG / Facebook)
Austin vibes are all about music and weirdness. Austinians proudly believe in 'Keep Austin Weird' [in a positive way of course!] This expresses the Austinian quest for keeping an optimal balance between prosperity & development and preserving the city's natural & cultural landscape.
While you're here, you'd be taken by the Austinian aura characterized by music, innovation & creativity, hospitality, and fondness for food! [what a cool combination, isn't it?]. Also, Austin is a breakfast taco lovers' paradise! 
San Antonian Vibe
San Antonian vibe features 'Fiesta' – a simple and plain vibe. San Antonians are really proud of the historical Hispanic legacy that the city carries: The Alamo, The San Antonio RiverWalk, and Old Spanish missions being the epitome of this legacy.
So, as you enter the city, you'd clearly feel a solemn, dignified, and ceremonious vibe. . . as if the city is warranting respect for the rich legacy it carries. Nothing to worry about! This is just the first impression of the city. As you bop around the city and explore its amusement parks and entertainment zones, this solemn vibe begins to tamper. 
Explore San Antonio with Our Best of Riverwalk Food Walking Tour
The Nightlife in Austin & San Antonio
Nightlife is happening in both but in its own way! 
Austin's Nightlife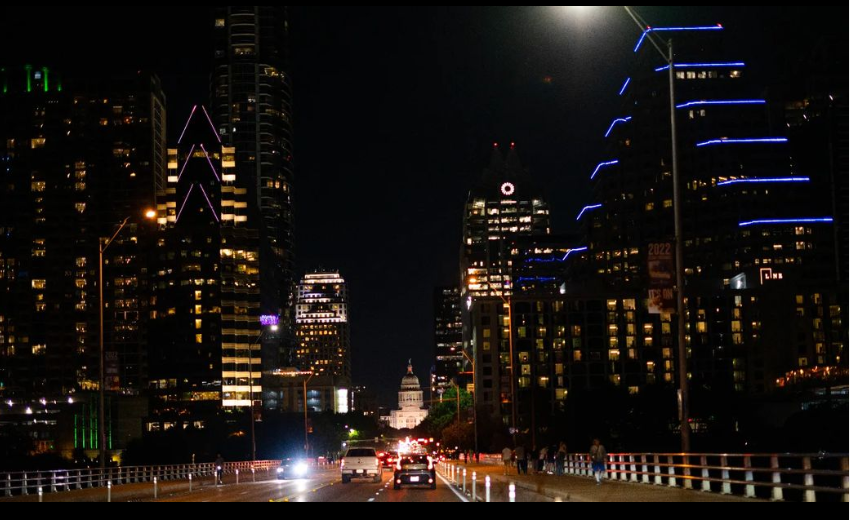 Downtown Austin
(Credit: salvadorfraire00 / Instagram)
Austin's world-famous nightlife is all about live music sprees, laughter pours at comedy clubs, banters at rooftop lounges, long drives through downtown Austin, and party-hard scenes on Sixth Street. With this, Austin's nightlife is high-spirited, eclectic, and super-charged.
It is no wonder why Austin is termed to be the 'Party Hub of Texas'. Know more at Top Things to Do in Austin at Night.
Enjoy Scenic Austin Night Tour with the Comfort of Metric Van
San Antonio's Nightlife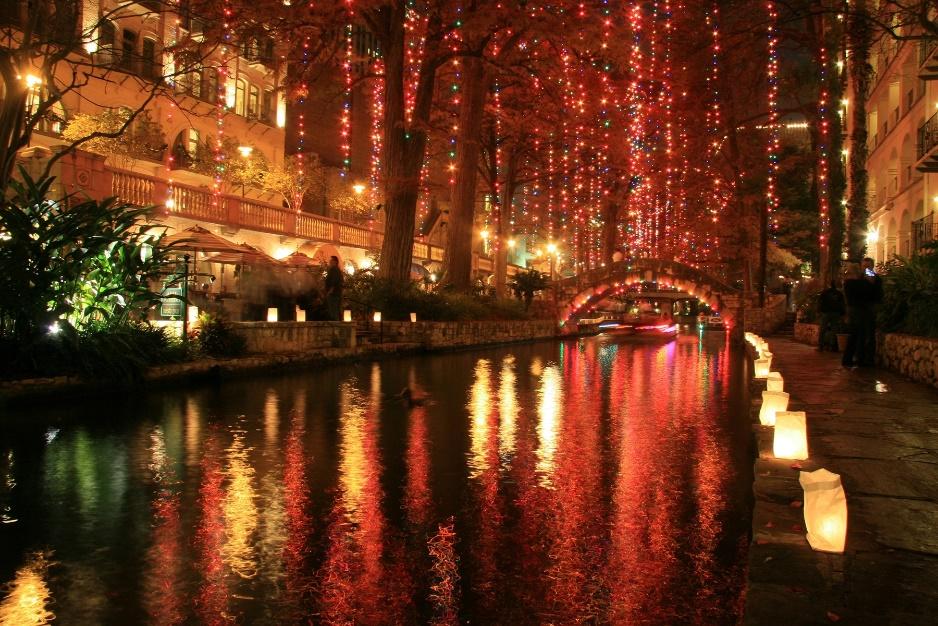 San Antonio RiverWalk
(Credit: The San Antonio River Walk / Facebook)
San Antonio's nightlife features Riverwalk Cruises, Mexican Food, and BBQ restaurants, live music [not more than Austin's though!], theater, and craft-beer bars. With this, San Antonio's nightlife is more about eating & strolling through well-illuminated downtown. 
So, Austin has a clear advantage here [unless your definition of perfect night-out entails relatively slow-paced experiences]. 
Enjoy Premium San Antonio Night Tour with Power Station Light Show
Which one has Better Food?
Austin
Field Guide Festival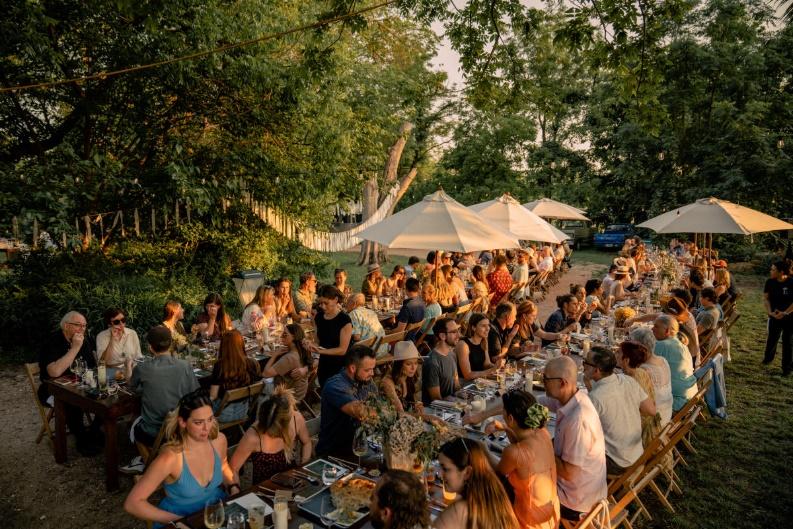 (Credit: Field Guide Festival / Official Website)
Austin has everything to be on top of any foodie's travel list. Here, you'd find a variety of fine-dine options for authentic Texas Barbecue and Mexican Food. Austin's food trucks are the next major hit!
At more than 1200 food trucks on the go in this city, you can have a diversity of tastes ranging from fresh lobster rolls to aromatic cheese chicken. Eating at these food trucks is the next big thing you'd love in Austin.
Enjoy Austin Red River Street Food Walking Tour at $109/Person Only!
San Antonio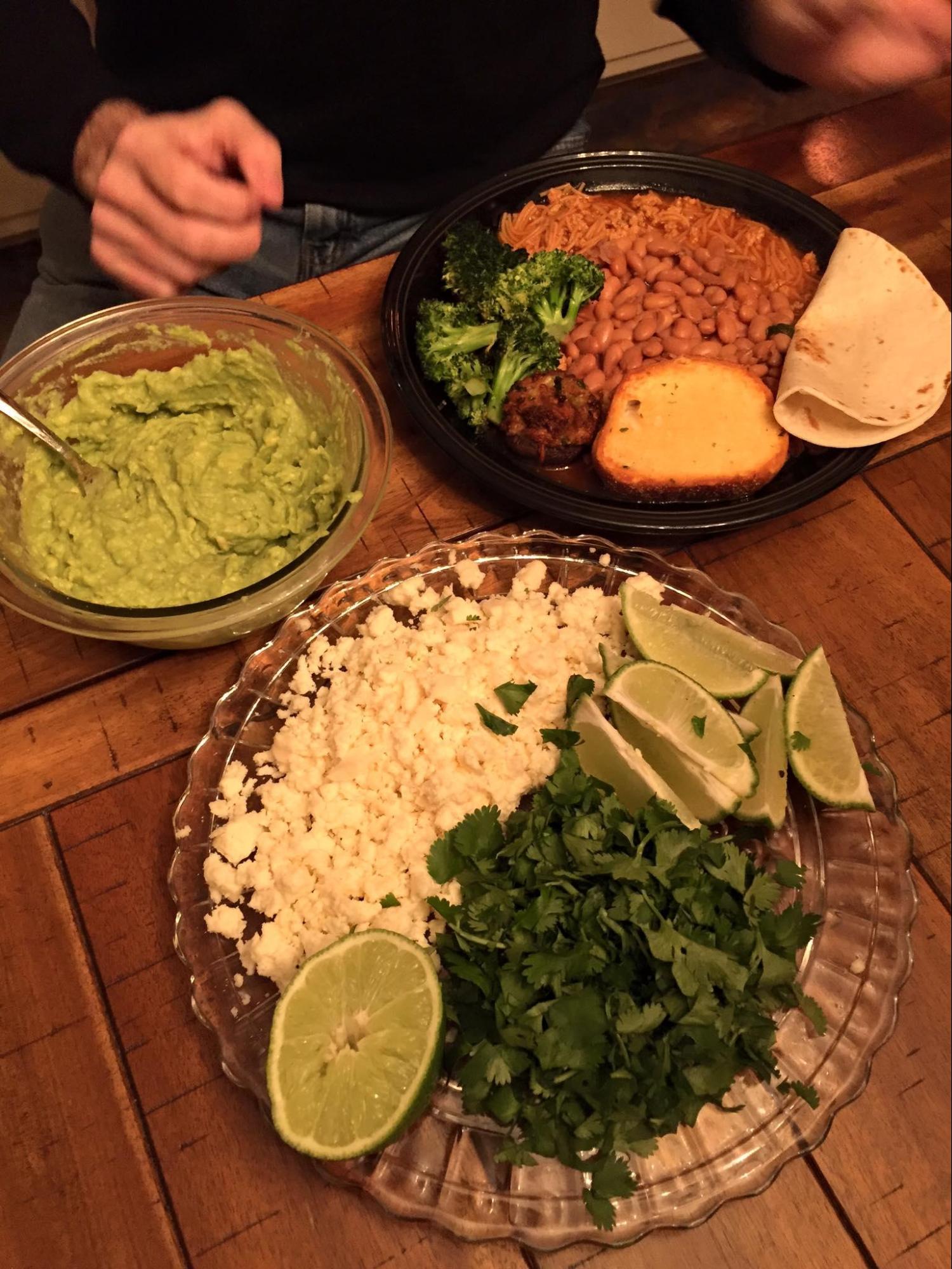 Tex-Mex Food in Austin
(Credit: Mary Fisher / Facebook)
San Antonio's food is more about providing an authentic Tex-Mex experience. You'll have plenty of restaurants, cafes, and open-air hotels offering plenty of tex-mex options ranging from fajitas & nachos to Quesadillas & Enchilada. 
CTA: Join Us on Our San Antonio Next Riverwalk Food Walking Tour
Book Now
Which one is more Costly?
. . . and here comes the most important yet most challenging comparison: the comparison of dollars each city demands! The good part is that the cost variations aren't too high and differ by a few dollars only. Here's a sneak peek into each city's relative cost per person. 
Austin 
The average daily cost per person inclusive of food, accommodation, transportation, and entertainment in Austin is approximately $114. Austin has cheaper accommodations, food, and entertainment. However, public transportation is more costly in Austin than in San Antonio. 
Enjoy a 3.5-Hour Austin Tour Starting at $109 Only
San Antonio
The average daily cost per person inclusive of food, accommodation, transportation, and entertainment in San Antonio is approximately $106. San Antonio has cheaper public transportation. However, San Antonio is relatively costly in terms of accommodation, food, and entertainment. 
Note: Costs are estimated on the basis of the average cost borne by travelers in each city.
Which one has got more Museums & Historical Sites?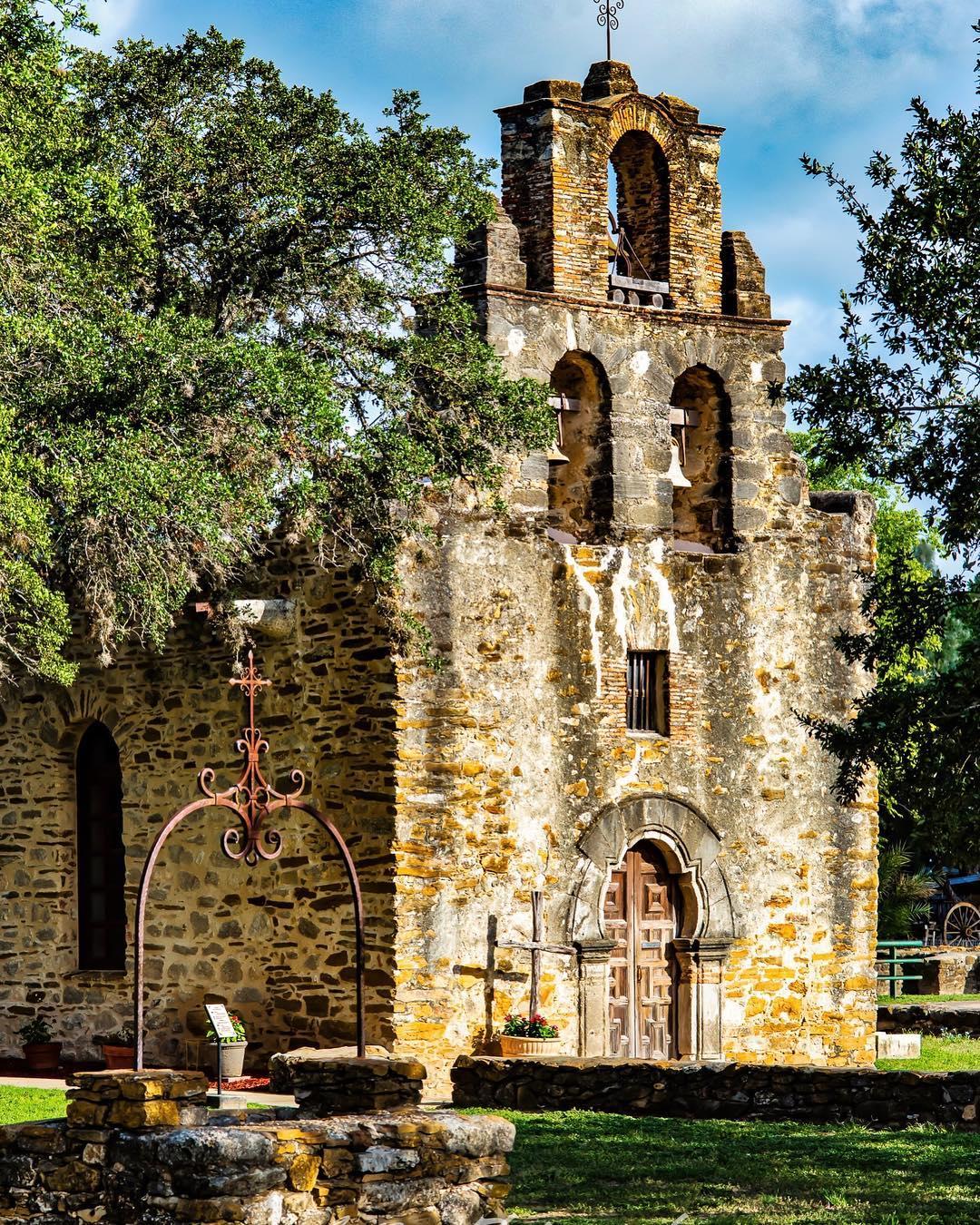 Mission Espada Church, San Antonio
(Credit: F8 Photography / Facebook)

Beep! It's San Antonio! The city carries a rich historical & cultural legacy of Hispanics, and is thus home to a greater number of museums & historical sites – The Alamo, San Antonio Missions, San Antonio Museum of Art (SAMA), Witte Museum, Long Barracks Museum, Henry House Museum, Guinness World Records Museum . . . and much more! Know more at Best Museums in San Antonio. 
Austin is not devoid of museums & historical sites either, but the list isn't as long as San Antonio's. Some worthy options in Austin include the Blanton Museum of Art, the Mexic-Arte Museum, and the Bob Bullock Texas State History Museum.
CTA:  Taste Authentic Austin Taco at Our Food Walking Tour
Book Now
Which one has a Superior Music Scene?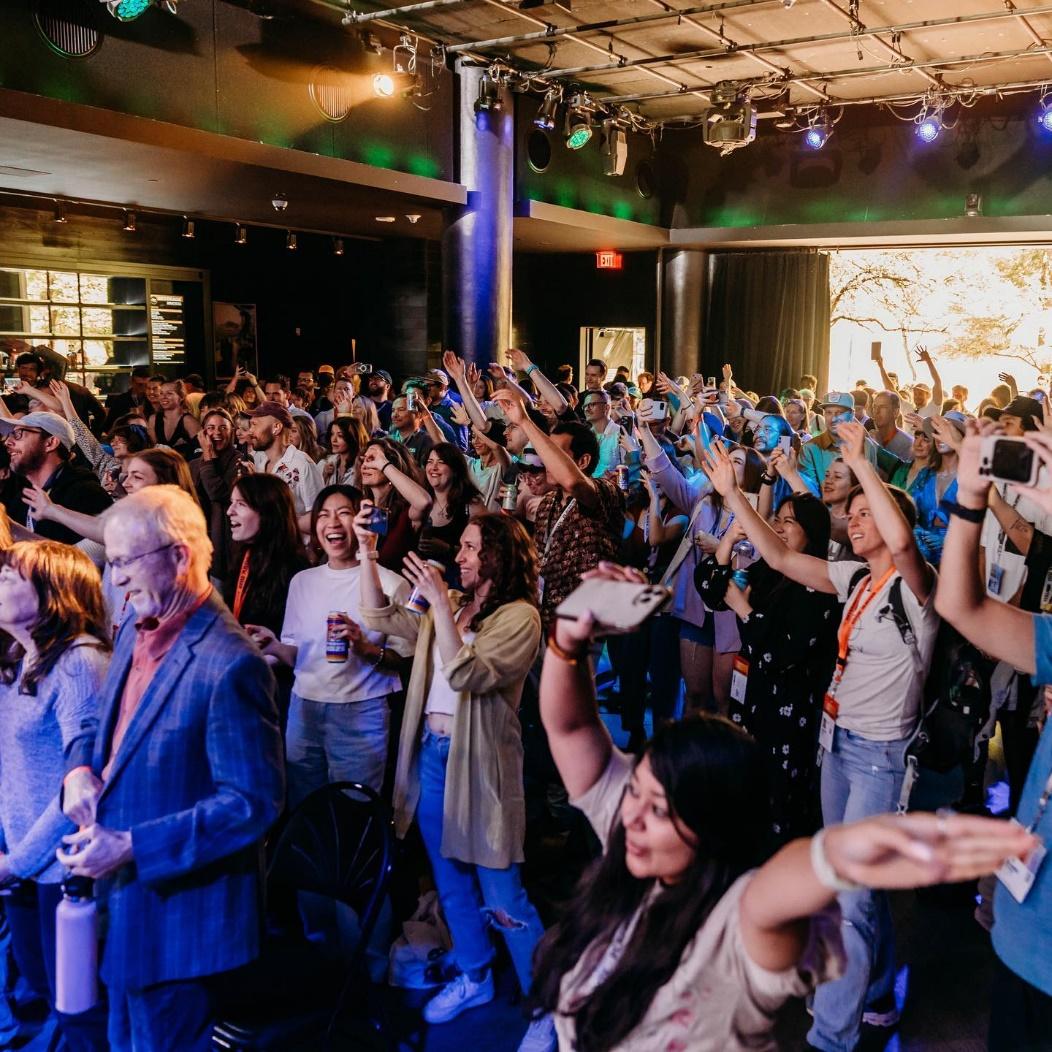 (Credit: DJ Cassandra / Facebook)
Beep Again! It's Austin this time! Proudly dubbing itself as 'Music Capital of the World', Austin's music scene is much more dense, wide, vibrant, lively, and eclectic than San Antonio's. Austin's music class is way higher than any other American city, let alone San Antonio! 
Though San Antonio has music venues & music events around the year, these are too few compared to Austin's. Some worthy live music options in San Antonio include Aztec Theater, Sam's Burger Joint, and 502 Bar.
On your way to Austin Last Minute? Let Us Take Care of Everything Whilst You Enjoy!
Which one is Safer?
Is San Antonio safe for tourists? Yes! Is Austin safe for tourists? Yes, again! But if relative rating really matters, Austin is safer than San Antonio.
In fact, Austin is the safest city for tourists in the United States! This shouldn't imply that San Antonio isn't safe at all – it's just that the city wants you to be a little watchful as you bop around, and voila! You're all safe in San Antonio too! 
Which One Has More Trails?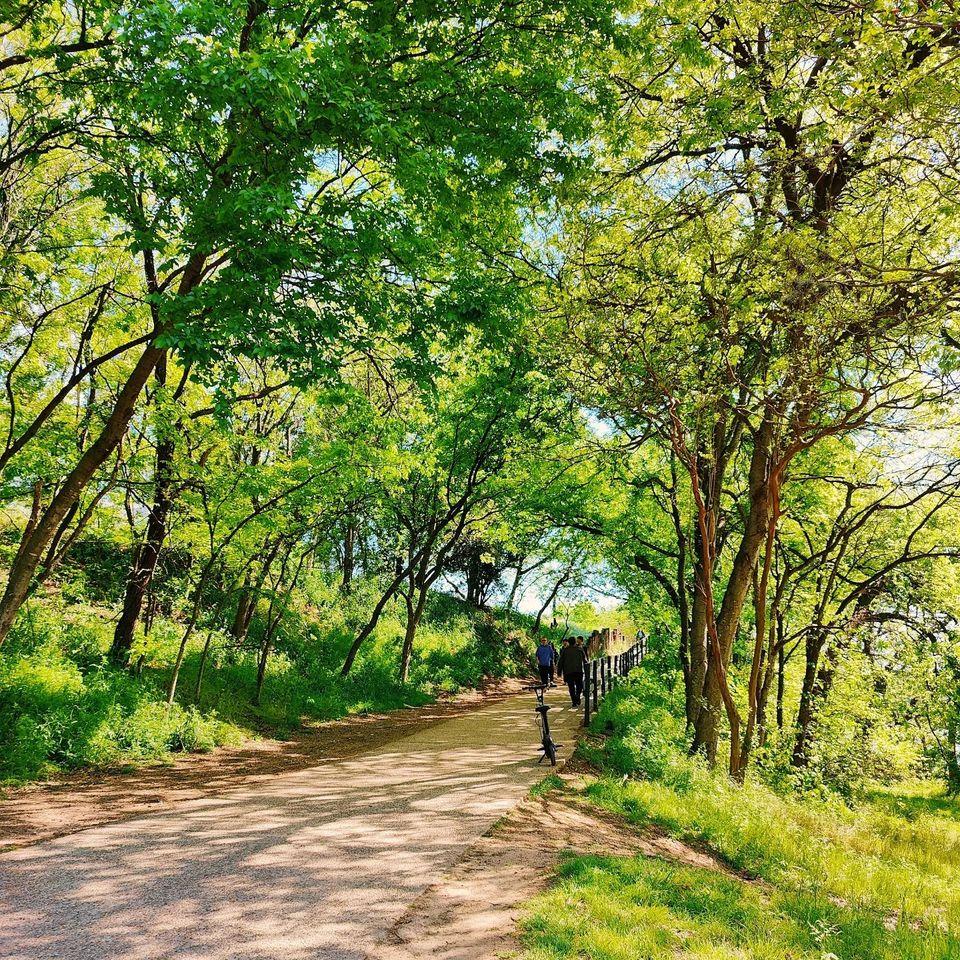 (Credit: Tina Mailhot-Roberge / Facebook) 
Both! [We aren't trying to be diplomatic here, both cities really have some cool trails to hike & bike]. If you're peculiar about hiking & biking along some cool trails, you can choose any of the two cities. 
San Antonio has got an extensive network of trails including Greenway Trails, Hillview and Yucca Nature Trail Loop, McAllister Park Blue Loop Trail, San Antonio Mission Trail, Rio Medina Trail, San Antonio Medical Foundation Trail, and others. Many of these are hiking as well as biking trails. 
Austin is also not short of hiking & biking trails! Some note-worthy trails include Barton Creek Greenbelt Trail, River Place Canyon Trail, Turkey Creek Trail, Homestead Trail, Lady Bird Lake Hike & Bike Trail . . . and the list continues. 
San Antonio or Austin for Family Vacation?
San Antonio wins the race! The city abounds in family-friendly facilities and experiences that can make your family vacation a fun-filled one – River Walk, San Antonio Zoo, San Antonio Aquarium, SeaWorld, DoSeum, Morga's Wonderland, Six Flag Fiesta Texas, Aquatica, Science Mill, Splashtown, Kiddie Park, Witte Museum, Natural Bridge Caverns, San Antonio Missions, The Alamo . . . and the list of family-friendly adventure in San Antonio continues! Know more at Things to Do in San Antonio with Family & Kids.
Book Your Exclusive Private San Antonio Tour
Austin has a long list of family-vacation options too, including Zilker Park, Austin Duck Adventures, Zilker Botanical Garden, Thinkery, Austin Zoo, and others – but the list isn't as extensive as San Antonio's. Know more at Things to Do in Austin with Family & Kids.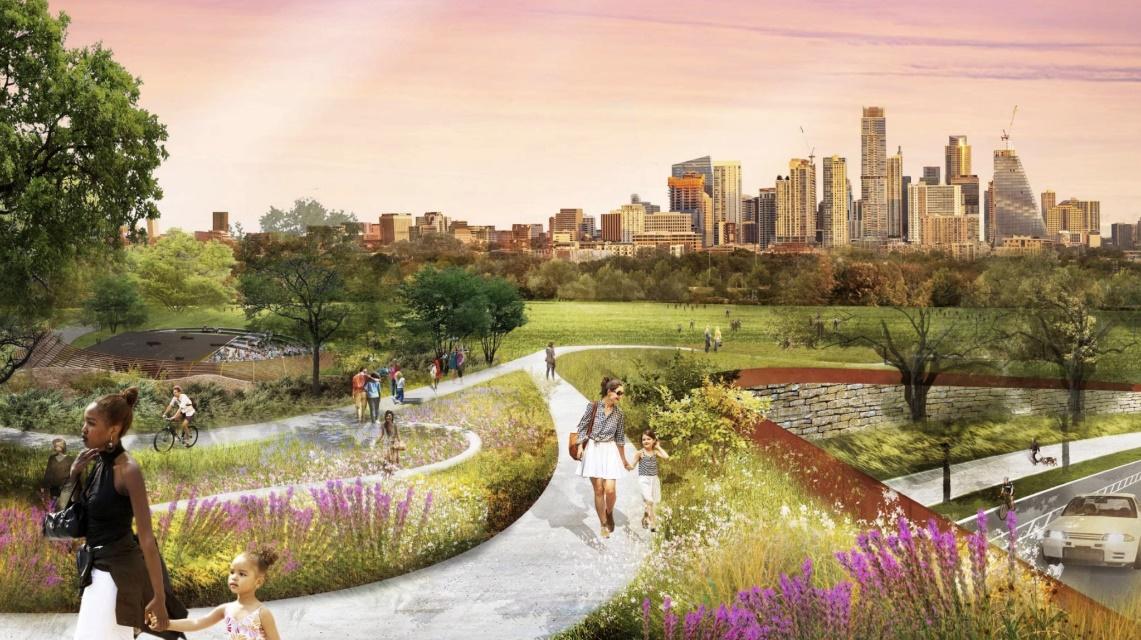 Zilker Park, Austin
(Credit: Kristin Kreisel/ Facebook)
Want to see more of Austin in less time?
Which one is better for Couple Getaways?
Depends on what experiences you love experiencing with your loved one! If you both love matching frequency with some eclectic live music and night-outing at full-of-energy-&-life spots, Austin has to be your choice. Explore Things to Do in San Antonio for Couples.
. . . .and if you both share a flair for arts & architecture and love the romantic aura of downtown waterways, San Antonio should be your preference. Know more at Romantic Things to Do in Austin.
San Antonio vs Austin for the Weekend
Well, the answer to this depends on your weekend mood! Austin has to be your choice if you want to spend your weekend amid energetic crowds cheering up for artists performing live. San Antonio would be a better option if you feel like spending your weekend amid Hispanic culture's unending legacy. 
How Many Days in Austin San Antonio?
No fray between San Antonio & Austin this time! Both cities require an average of 2-3 days for top destinations and iconic experiences. And if you wish to explore the city in greater detail, there's no other option than extending your visit to a week or even 10 days. 
Is San Antonio or Austin better for Vacation?
Again, the answer to this depends on what you reckon an ideal vacation to be. In other words, it's all about what you'd like to experience during your vacation. If you're a music enthusiast, an outgoing extrovert who loves to match frequency with crazy crowds, or a Texan food connoisseur – head straight to Austin.
But if you're more inclined towards history & culture, looking for family-friendly experiences & places, or are a Tex-Mex food-lover – San Antonio would be a perfect vacation destination.
Ugh! Time for the final verdict now? What if we tell you there is no final verdict and it's a draw? Both Austin and San Antonio have something for everyone, so it's impossible to pick one. Nevertheless, you must keep your personal preferences in view when making this [difficult] choice. If you're an avid nightlife crawler, music enthusiast, die-hard American Food fan, and looking forward to a high-paced energetic vacation/weekend, Austin has this all for you.
And if you await an enriching encounter with Hispanic culture, Tex-Mex Cuisine, and downtown RiverWalk, San Antonio has to be your choice. And if you want us to tell you, we'd recommend a visit to both for each has something that the other doesn't have. Not sure where and how to start?
Explore these top-rated San Antonio Tours and Austin Tours and book your favorite one now!