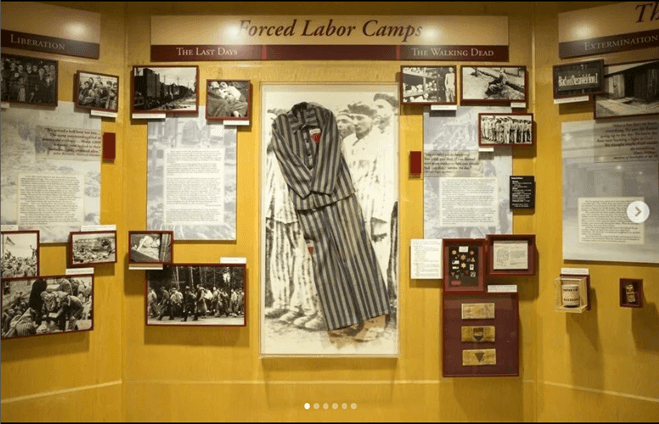 Best Museums in San Antonio
Table of Contents

As you embark on a trip to the culturally-rich city of San Antonio, you may soon be in pursuit of exploring the city's cultural heritage. Being one of the earliest Spanish colonist settlements in Texas, the city stands at the crossroad of cultures with footprints of indigenous, Spanish, Mexican, German, and Anglo-American people. Not only this, you'll also find the city's museums filled with contemporary art. These museums filled with historical & contemporary art pieces can appease art lovers, history buffs, and families willing to explore its cultural heritage. Not sure where to start from? Here's a list of museums you should start your exploration with!
McNay Art Museum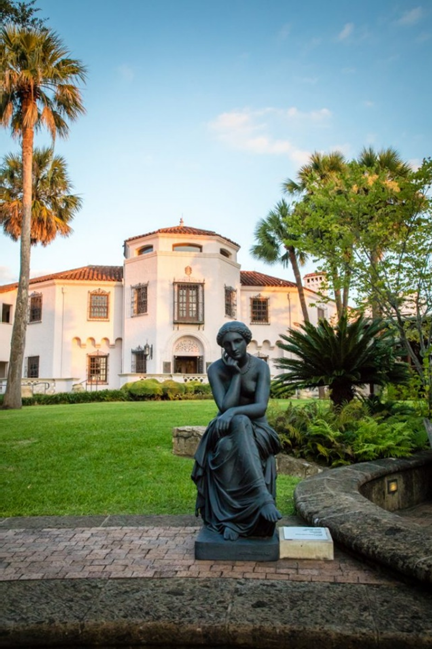 (Image by theMcNay Museum)
Heralded as Texas's first modern art museum, McNay Art Museum is home to an extensive collection of 20,000 unique objects showcasing 19th & 20th Century Art. Displayed inside a Spanish colonial revival-style mansion, the museum has an art collection that embodies historical and contemporary art – from Medieval and Renaissance Art to Jeanne and Irving Mathews Collection of Art Glass; and from European and American paintings, sculptures, and photographs to finest collections of prints and drawings in the Southwest. The exterior of the museum is adorned with a Japanese-inspired garden with the placement of magnificent sculptures, affluent fountains, and botanical gardens.
Nearly 200,000 people visit the museum a year to pay tribute to the art legends. You can either become a member of the growing McNay Museum Community or visit the museum as a non-member. Entry of non-members to the museum is relatively more costly than the other San Antonio museums, but discounts are offered to teens, veterans, students, and seniors. For free entry to this great museum, plan your visit on a Thursday from 4 pm to 9 pm or on the first Sunday of every month from Noon to 5 p.m, as entry is free for general admission. Kids under 12 years are granted free entry anytime. You can book your tickets to the museum here!
San Antonio Museum of Art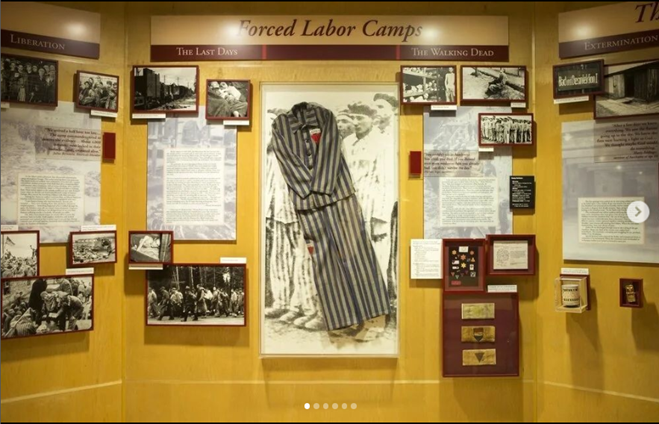 (Image by sama_art/ Instagram )


Located on the northern section of the San Antonio River Walk, the San Antonio Museum of Art (SAMA) is housed in the historic former Lone Star Brewery. This art museum embodies an extensive art collection of civilizations that once inhabited the southern United States. SAMA homes legendary art pieces of diverse civilizations, including Asian Art, Greek & Roman Antiquities, Latin American art pieces, Egyptian magnum opuses, Latin American artwork, and American painting masterpieces. With its substantial collection of more than 30,000 objects, the museum allows you to explore 5,000 years of art, people, and culture. The contemporary galleries of the museum are laden with spectacular displays devoted to post-World War II American paintings & sculptures, and the Contemporary Texas Art paintings and sculptures by Texas artists since 1960. SAMA also arranges events for kids, adults, educators, and members. You can find details of events here. Entry to the museum is FREE for Bexar County Residents only on Tuesday from 4 pm to 7 pm and/or on Sunday from 10 am to 12 pm. Planning to make a paid visit to the museum? You can book your tickets here.
Dining at the museum restaurant overlooking the San Antonio River and shopping at museum shops can turn a visit to the museum into a fulfilling outing experience. 
Witte Museum
(Image by wittemuseum/ Instagram )
With its fascinating remnants from prehistory Texas to what Texas is today, Witte Museum resides at the junction of Nature, Science, and Culture. Witte museum is an interactive museum located along the San Antonio River that aims to provide relevant and transformative experiences to visitors in nature, science, and culture. You can immerse yourself in the land, sky, and water themes of the museum's Texas Deep Time, taking you back to millions of thousands of hundreds of years Millions, Thousands and Hundreds of years of what is now called Texas. With its diverse heritage collection, Dinosaur Gallery, Dinosaur Lab, Tyrannosaurus rex replica, Reproduction of a Quetzalcoatlus, Texas Wild Gallery, H-E-B treehouse, climbing wall, and Public Circus Collections, the museum is all set to give you a unique and interactive history lesson! The backyard of the museum provides a sneak peek into the wild part of the San Antonio River including several varieties of cranes, fish, giant turtles, and other aquatic animals. You can make your family moments memorable at the museum's Bolner Family Museum Store with its unique memorabilia. You may also like to shop collections, exhibits, exclusives, and holiday honors at Witte Shops.
The entry of non-members to the museum is paid and requires online pre-booking. To book your slot, visit here. Free parking space is available for visitors. Eyeing a free visit to this fun-packed museum? You can witness the wonders of this museum by paying a free visit on Tuesdays from 3 pm to 6 pm.
Wonder awaits you at the Witte Museum, where Nature, Science, and Culture meet!


Briscoe Western Art Museum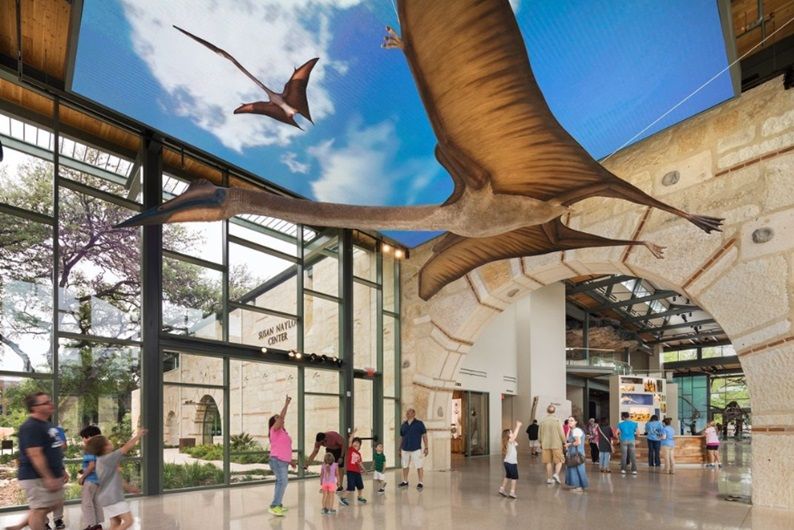 (Image by Zoltán Grossman/ Facebook )
Located on the bank of San Antonio River Walk, the Briscoe Western Art Museum preserves the multifaceted history and artistic expression of the American West. The museum exhibits a stunning array of drawings, sketches, paintings, and sculptures that reflect the lives of cowboys, the vaqueros, and Native Americans. Not only this, but it also depicts the fascinating storyline of cultural change in the lives of West Americans over the centuries. At the multilevel permanent galleries of the museum, the artifacts of visionary artists would take you back to the times West America was first inhabited, and move you through the geological, cultural, and ideological transition to the West as we know it today. Apart from this, the museum also holds exhibitions from time to time to educate people about the deep roots of West America.
Additionally, the museum's McNutt Sculpture Garden with bronze sculptures brings the iconic figures of the American West to life. Also, the museum proudly hosts the 'Night of Artists' every year devoted to viewing and sale of paintings, sculptures, and mixed media art pieces of contemporary Western artists. Admission to the museum is paid and requires the purchase of tickets except for Children 12 & under, members, active military with ID, and recipients of SNAP, WIC, and MAP.

Plan your visit to this history museum today, and take a trip down the memory-lane of the American West! 
Holocaust Memorial Museum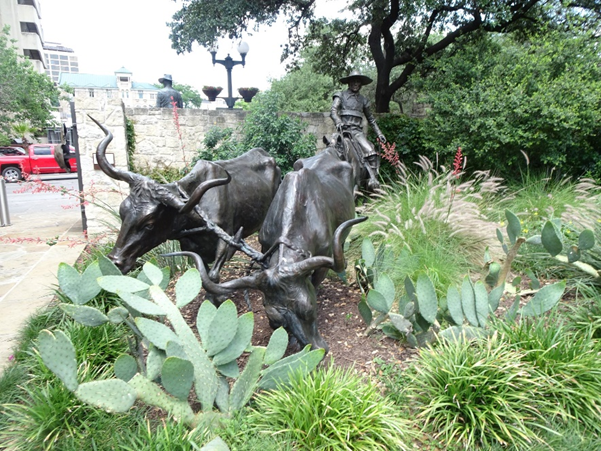 (Image by howie.nestel/ Instagram
The Holocaust Memorial Museum is located on the second floor of the Barshop Jewish Community Center in San Antonio, Texas. It is a small but very informative history museum that provides a public record of one of the 20th century's greatest tragedies, i.e., the Holocaust. Aimed at educating visitors from Texas and beyond about events and mindset that led to the Holocaust. Visits to the museum are filled with history lessons about the Nazi's rise to power, their antisemitic rhetoric, and the atrocities committed by them during the Holocaust. The museum serves as a reminder of the devastating outcomes of hatred, prejudice, and apathy, and promotes good citizenship. The art galleries of the museum display the remnants of victims & recount the stories of survivors who found refuge in San Antonio. Museum also has a private courtyard dedicated to the memories of those who perished during the Holocaust. You can visit the museum any time between 9 am to 3 pm from Monday to Friday and from 1 pm to 4 pm on the first Saturdays. Museum remains closed on public holidays. Entry to the museum is FREE with FREE parking space available at the lot adjacent to the museum.
Plan your visit to the Holocaust Memorial Museum to take a short, interactive history lesson about the Holocaust! 
Conclusion:
San Antonio's museums should be your next stop if you've got a flare for history & arts. The city's museums have everything from Spanish Colonial era memoirs to contemporary art that can add value to your next trip to San Antonio. Whether you're an aesthete or retrophiliac, San Antonio's museums have collections, interior & exterior that can quench your thirst for art-excursions! Not sure where to start from? Here's a list of guided tours that can assist you plan your tour to the city, including some of its spectacular museums!