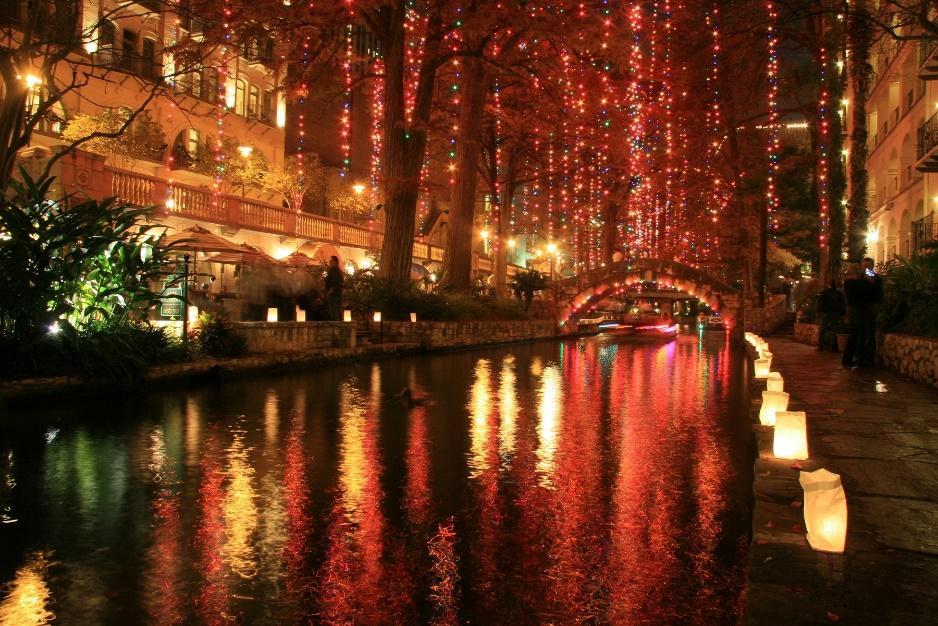 Places to Visit in San Antonio at Night
Table of Contents

San Antonio offers an altogether different nightlife experience featuring vibrant streets, full-of-life cafes & restaurants, full-of-fun theme parks & entertainment zones, and laughter fits at comedy clubs! To save you from being spoilt for choice, we've shortlisted 16 essential nightlife experiences in San Antonio, Texas
Legends say city life has an altogether different vibe at night that can never ever be experienced during the day. For San Antonio, this saying fits a hundred and one percent! You haven't really visited San Antonio if you miss out on its vibrant, full of life, and full of fun nightlife! Not sure where to start your San Antonio night-out-spree from? No worries. We have compiled a list of 18 places that must be on theme. Thank us later!
San Antonio on River Walk Cruise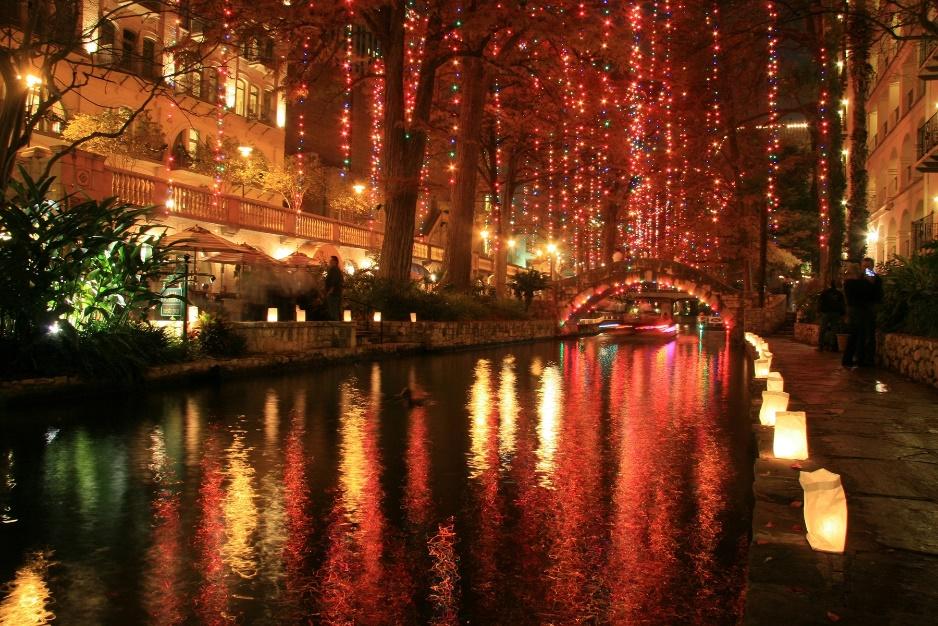 (Credit: The San Antonio River Walk / Facebook)
Well, one of the most essential nightlife experiences in San Antonio, dubbed as the River City, is embarking on a riverwalk cruise and navigating through the heart of the city! As you meander through the city's cypress-lined waterways, you'll experience the quintessential San Antonio night-vibes filled with vistas of vibrant lights illuminating the city and people living the city's nightlife to the fullest at the city's iconic destinations including La Villita, the Old Mill Crossing, and Selena's Bridge. Sneak Peek: You'd be mesmerized by the reflections of vibrant city lights in the water!
Tower of Americas 
(Credit: photographybysteffen / Instagram)
One of the best ways to witness the city's high-spirited nightlife is by climbing up the Tower of Americas and taking in the sweeping views of San Antonio downtown well lit up with sparkling lights, signboards, streetlights, and road lights. Linger over its Observation Deck to take in a once-in-life-time view of the Alamo city. Dine in at the tower's revolving Chart House Restaurant. Experience its thrilling 4D theatre ride to make your night out more adventurous!
Bowlero Thousand Oaks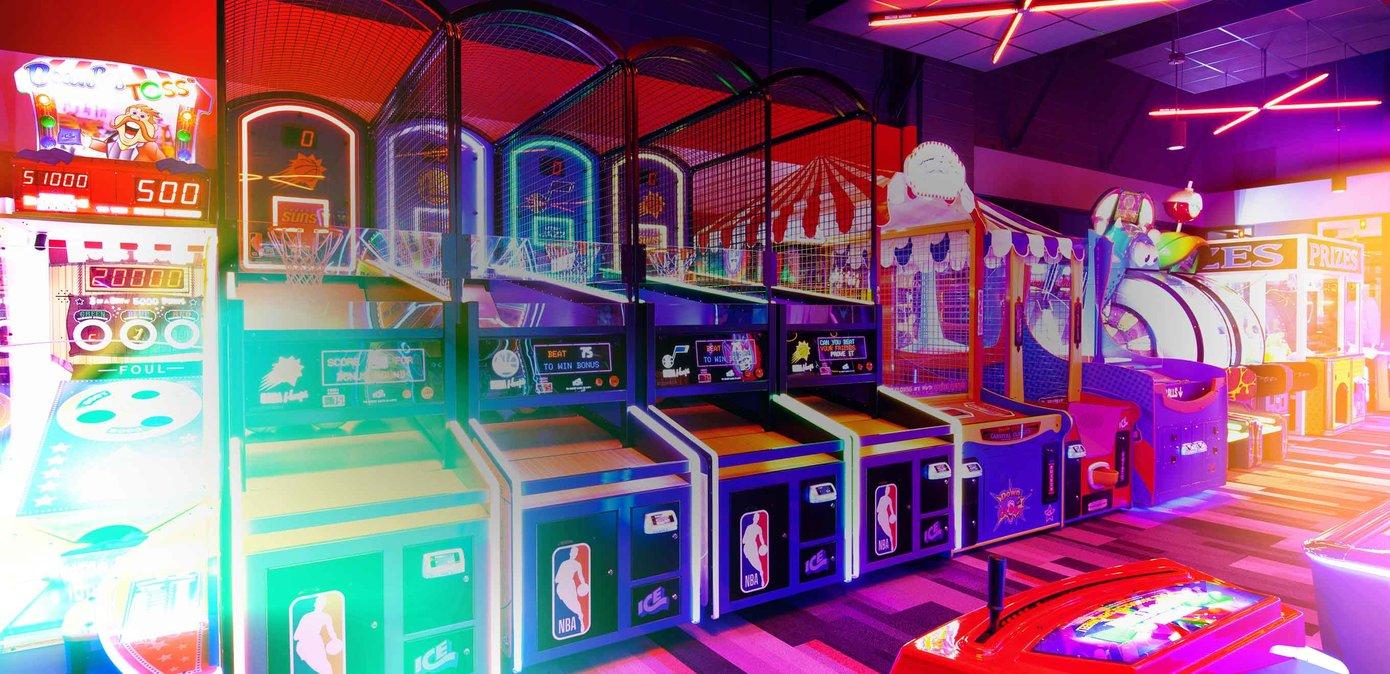 (Credit: Bowlero.com / Official Website)
For adventure-seekers, a night out is simply incomplete without adrenaline-pumping adventures at a game arcade. If you're an enthusiast, the best way to set your night-game on would be at the Bowlero Thousand Oaks, a popular San Antonio spot for a night of fun with interactive games. You'll have a lot to do and experience here – from bowling at its more than 40 bowling lanes to gaming at its deluxe arcade featuring state-of-the-art video games and old-school classics.
Food Outlets Along River Walk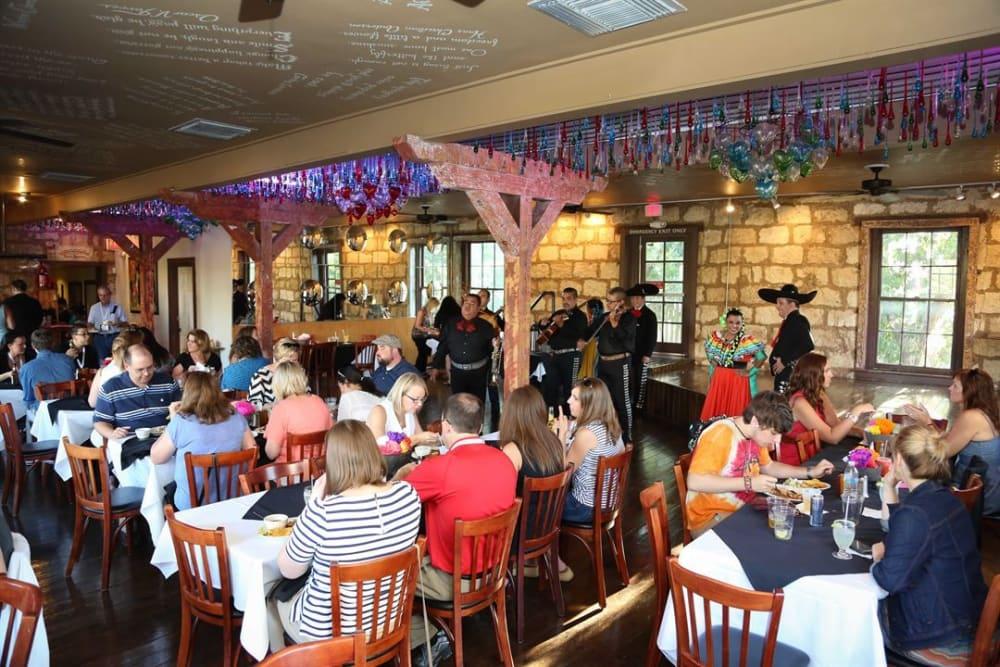 Don't underestimate the food stalls, booths, kiosks, cafes, and restaurants along the River Walk – these are small paradises for food lovers! Here, you can taste the yummiest cuisines in the town. The taste here is unbeatable. The aura here is another feel. The vibe you get here is an authentic San Antonio vibe. And when this all blends with the San Antonio night, it becomes a not-so-easy-to-forget nighttime experience!
Laugh Out Loud Comedy Club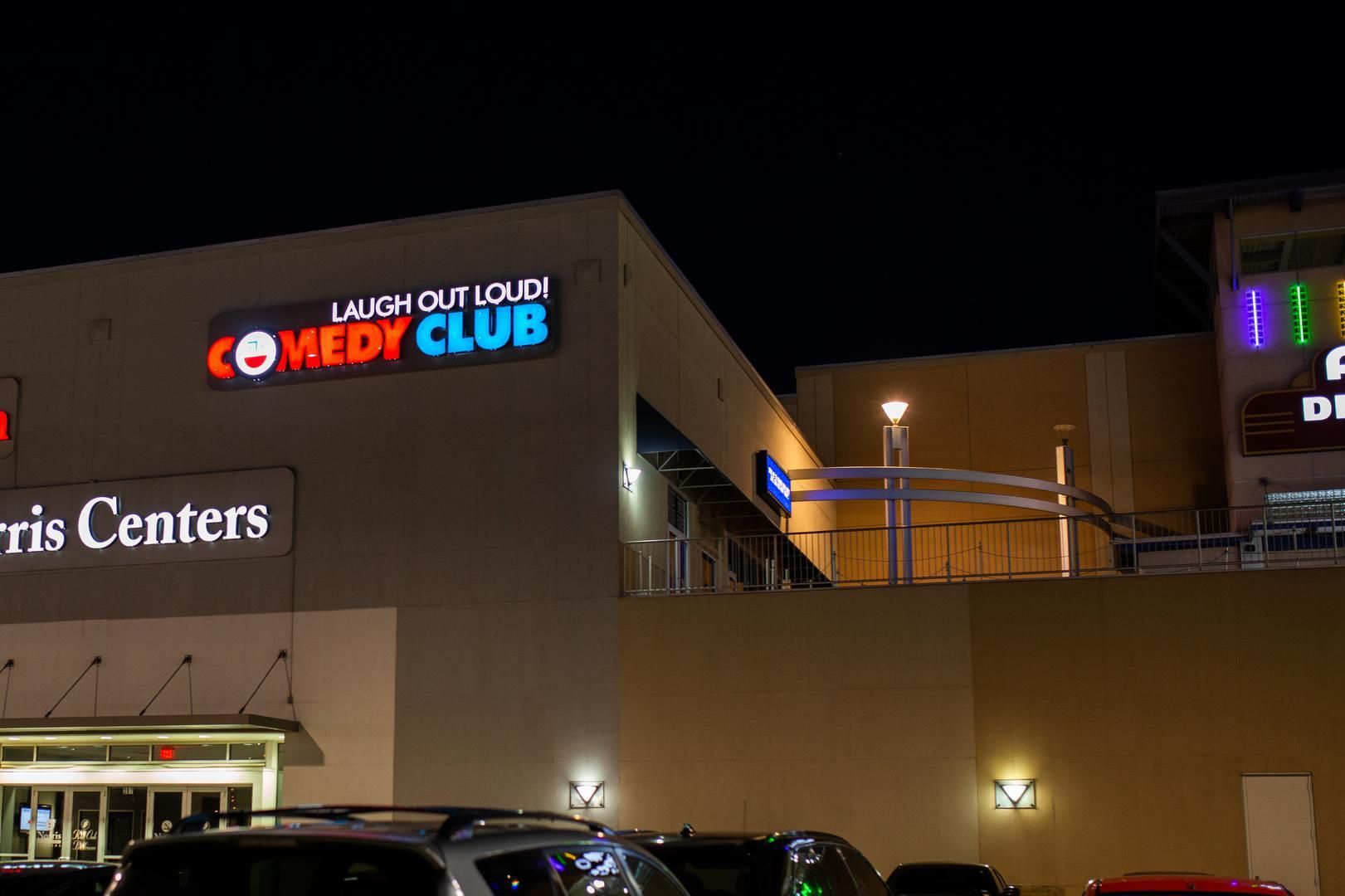 (Credit: Laugh Out Loud Comedy Club San Antonio / Facebook)
Got a flare for live comedy shows? You next stopover in San Antonio should be the Laugh Out Loud (LOL) Comedy Club, San Antonians' favorite place for laughing therapy. Have a seat at the club's hall and brace yourself for the upcoming laughing spree with some top comedians appearing in The Tonight Show, The Late Show, Conan, HBO, Showtime, Comedy Central, and other television programs and feature films.
Bandera Late Night Bingo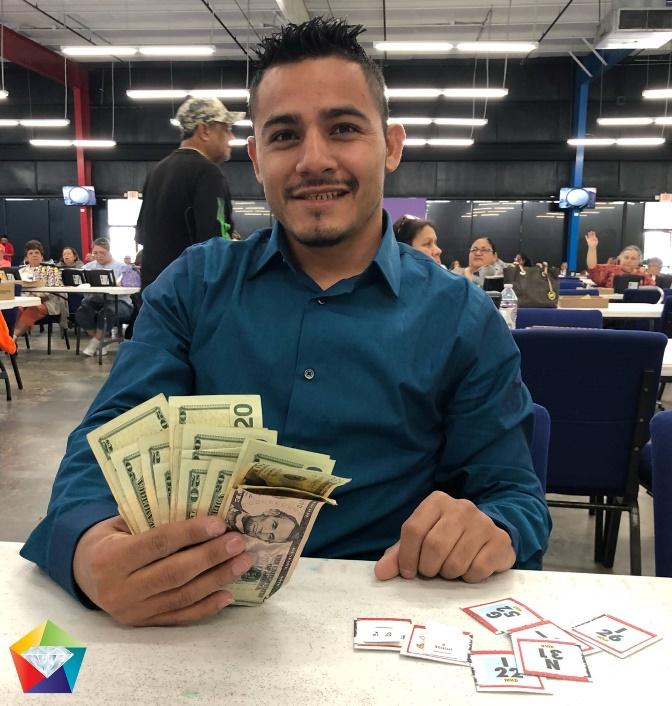 (Credit: Bandera Late Night Bingo / Facebook)
Another must-visit-at-night place for adventure enthusiasts in San Antonio is Bandera Late Night Bingo. Have a seat at its hall featuring Electronic Bingo, Paper Bingo, Bingo Merchandise, and a full snack bar, and try your luck with the numerical combinations!
Historic Market Square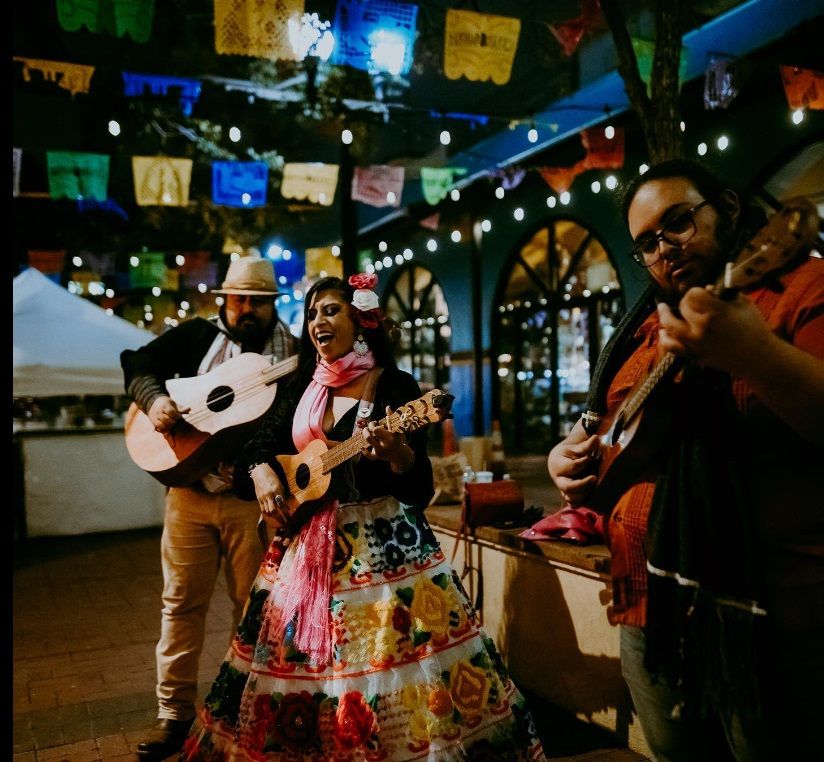 (Credit: noche_de_truvadores / Instagram)
Eying for a lively and vibrant street where you can enjoy your nighttime leisurely strolling, buying mementos, and tasting some authentic Latin cuisine? Sojourn at the Historic Market Square, also dubbed as El-Mercado! As you stroll through this three-block outdoor plaza lined with shops, and restaurants, you'd fall in love with the colorful overhanging papel picado (Mexican cut-out flags) adding life to the vibrant street. The lights lit up at night would add more beauty to the street, giving it altogether a new Mexican feel! Don't forget to Stop by the local folks and listen to their melodious tunes and voices.
Alamo City Ghost Tour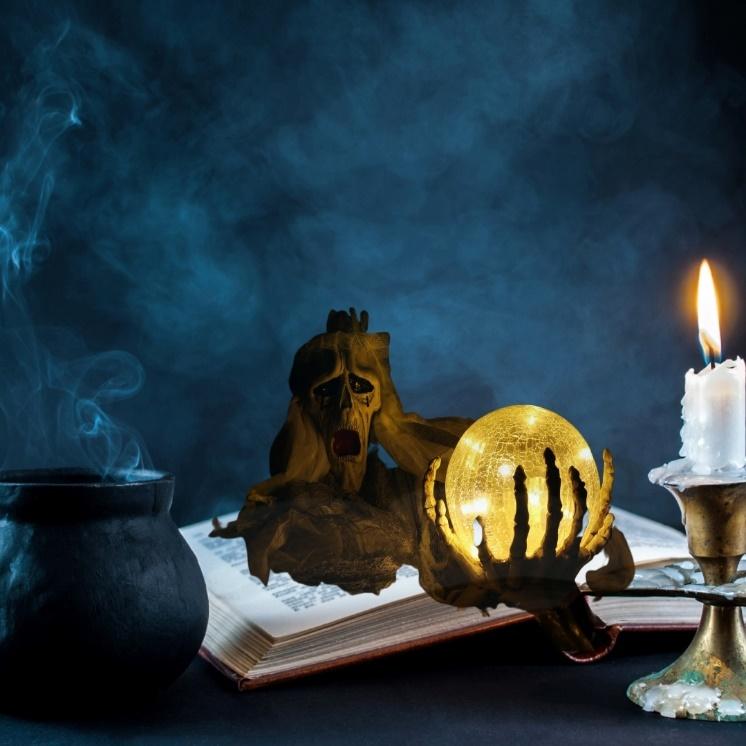 (Credit: Alamo City Ghost Tours / Facebook)
Count yourself an adrenaline junky who gets a mood lift from intense horror experiences? Test your mettle with an Alamo City Ghost Tour. Discover the haunted secrets and listen to authentic ghost stories based on historical research. The bloodstained encounters at historical and (pseudo)-haunted sites of the city will send chills down your spine!
Main Event Entertainment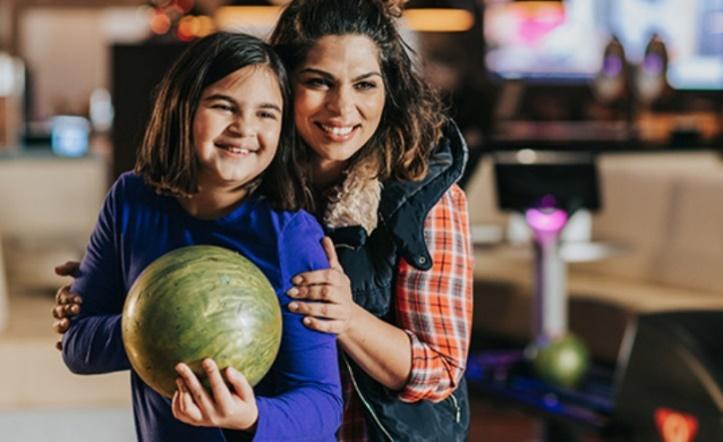 (Credit : Main Event Entertainment / Official Website)
Your night out in San Antonio shouldn't go without at least few hours spent at the Main Event Entertainment, a popular entertainment zone that stays open till late. The site provides a wide array of fun experiences ranging from pro-level bowling to thrilling Virtual Reality, and from Laser Tag to Billiards & Story Rooms. All in all, a night out at Main Event Entertainment would be a fun-filled night!
Escape The Room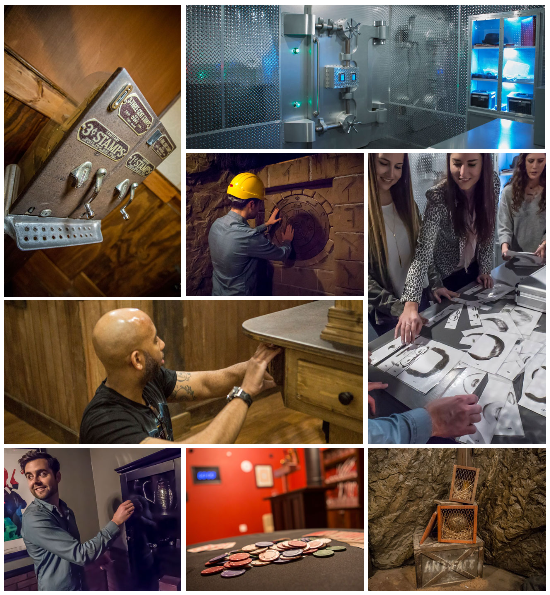 (Credit: Escape the Room / Official Website)
Escape rooms can be your perfect night getaway while in San Antonio! Head to Escape The Room, and share the ultimate fun with your family & friends. Enter an escape room, solve puzzles together, listen to unique storylines, figure out the plot twists & turns, grope for escape routes – and set the James Bond in you free! What's more? The place has different themed escape rooms, so don't forget to pick your favorite theme before you set the escape game on!
Bad Wolf Ghost Tours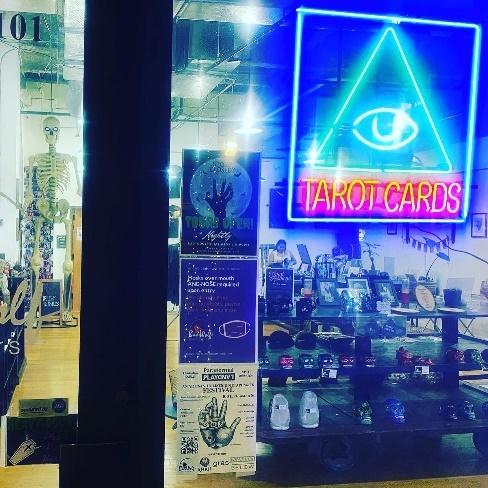 (Credit: Bad Wolf Ghost Tours / Official Website)
If your appetite for horror-themed adventure still needs to be appeased, Bad Wolf Ghost Tours should be your next stop on your San Antonio night out! Choose from its list of available ghost tours including San Antonio Ghost Walk, Black Swan Inn, San Antonio Haunted Pub Crawl, The Reading Room, and the Haunted Dinner Tour – and set your haunted-adventure spree ON!
Howl At the Moon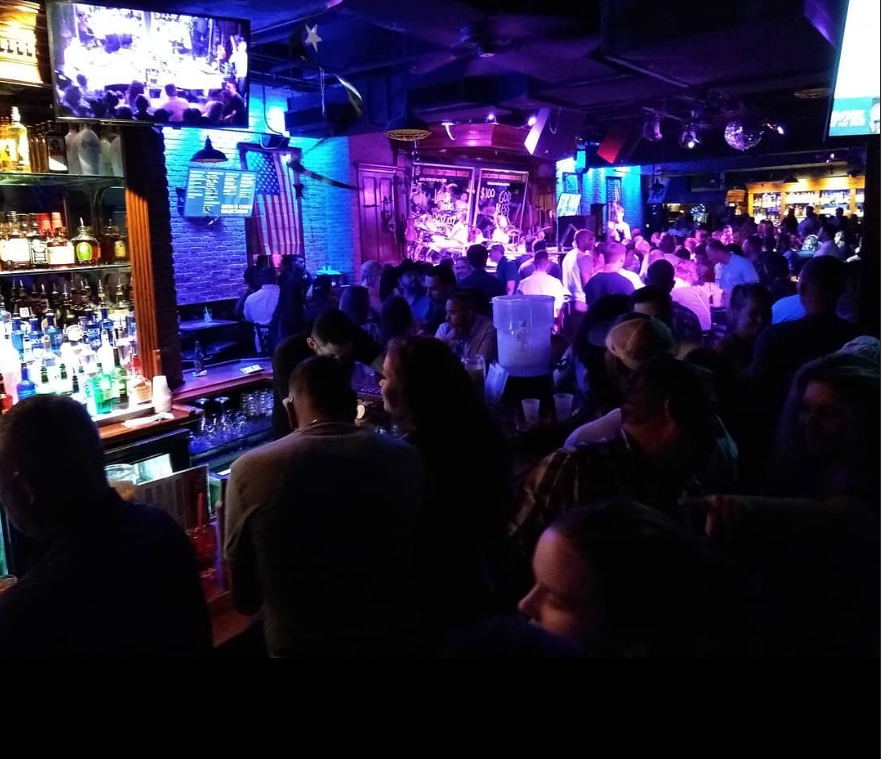 (Credit: thehappyhourdude / Instagram)
Another best way to experience the full of life San Antonio nightlife is at the 'Howl At the Moon'. Its non-stop party vibe blended with live music performed in a high-energy setting will give you an ultimate night out experience!
Ripley's Haunted Adventure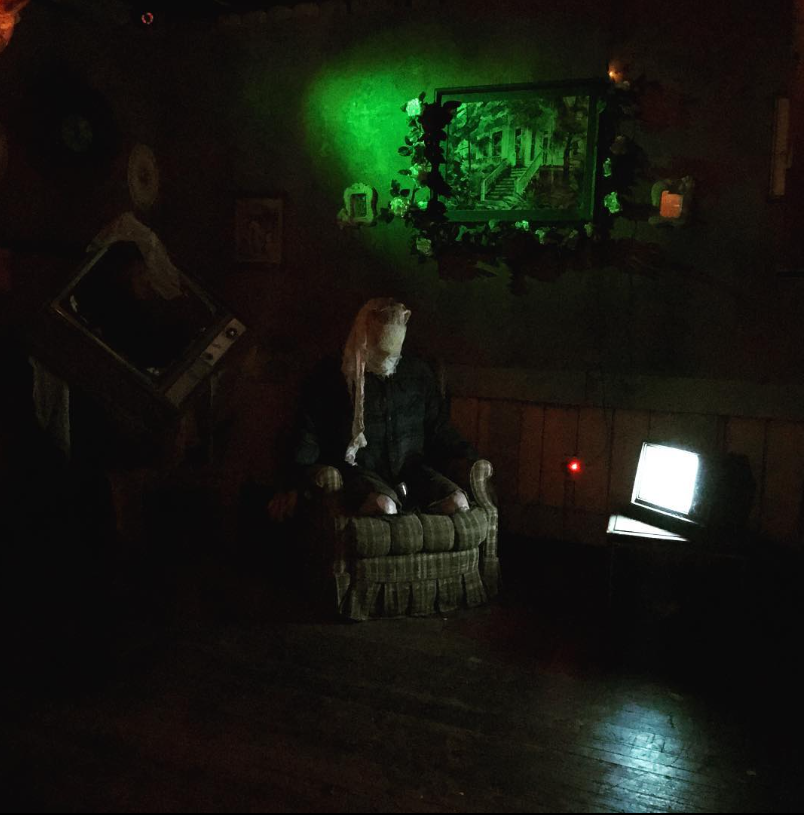 (Credit: ripleyshauntedadventure / Instagram)
Yet another popular place in San Antonio where you can spend some venturesome time is Ripley's Haunted Adventure. Step into its terrifying rooms where live actors would send shivers down your spine. Take tour through its haunted house and see if you can dare to look fear in the face!
San Antonio Downtown Drive
A nighttime drive through San Antonio downtown is inevitable to experience the essential city nightlife. Hop on your favorite vehicle, turn your favorite album on, volume up, and slowly crawl through the full-of-life streets and illuminated roads of the city. You'll pass through plenty of iconic destinations that give a different view & feel at night – including the Pearl Brewery, the Grotto, and Cathedral among others.
Six Flags Fiesta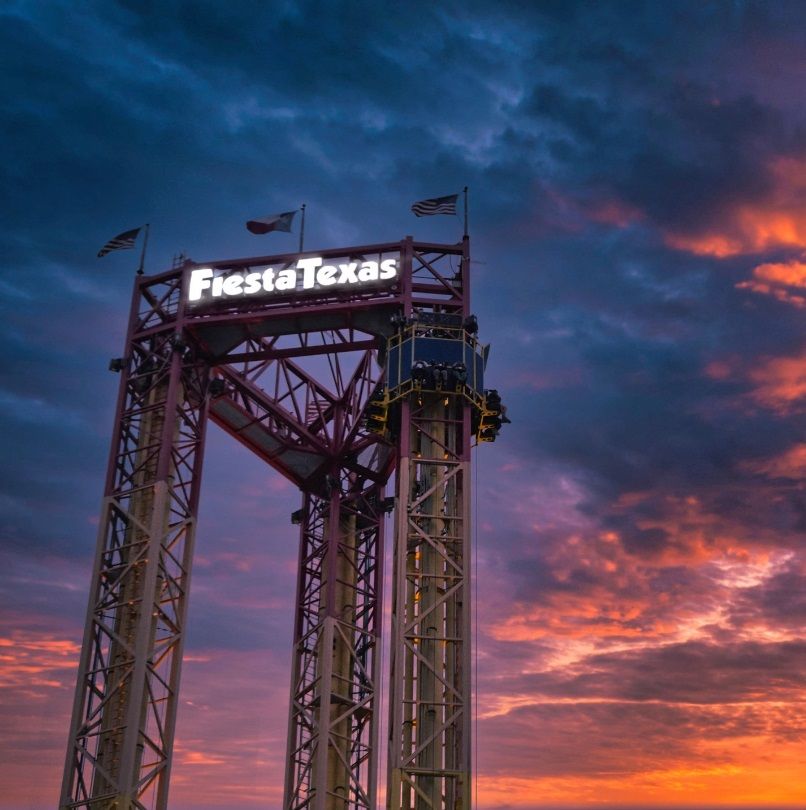 (Credit: sixflagsfiestatexas / Instagram)
Spice up your night getaway in San Antonio with a visit to Sig Flags Fiesta – one of the most popular theme park in the city. Here, you'll get a nightlife experience that would not soon be forgotten. Hop on the pulse-pounding coasters, enjoy the thrilling rides, go on a shopping spree, attend a live entertainment show, satisfy your cravings at its dining options, and shop for character inspired merchandise.
Blind Tiger Comedy Club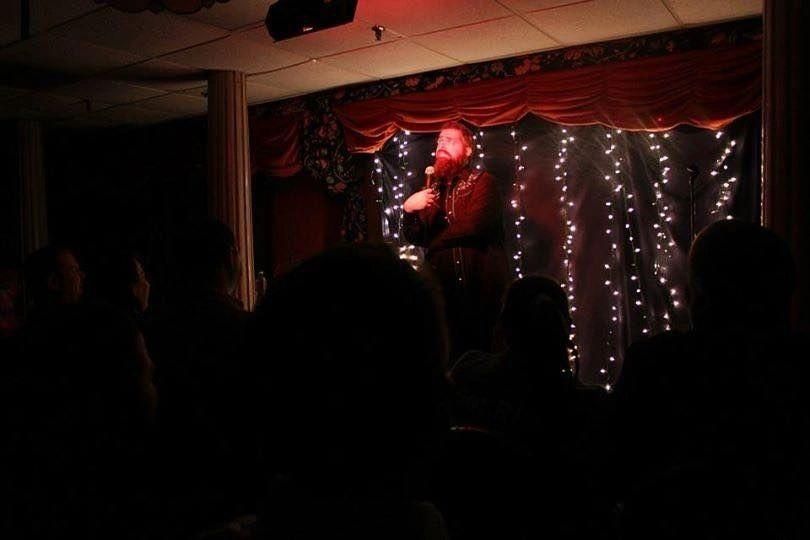 (Credit: Blind Tiger Comedy Club / Official Website)
For a unique underground comedy entertainment, Blind Tiger Comedy Club should be your next stop in San Antonio night-excursion. Have a seat at its hall, grab some favorite snacks, and brace yourself for upcoming laughing fits. Friday Nights are reserved for special events. Sneak Peek into the Co-Op, where comedians join heads together to come up with the original, weird, fun shows. Don't miss out on the Secret Midnight Show featuring secret guests.
Diversions Game Room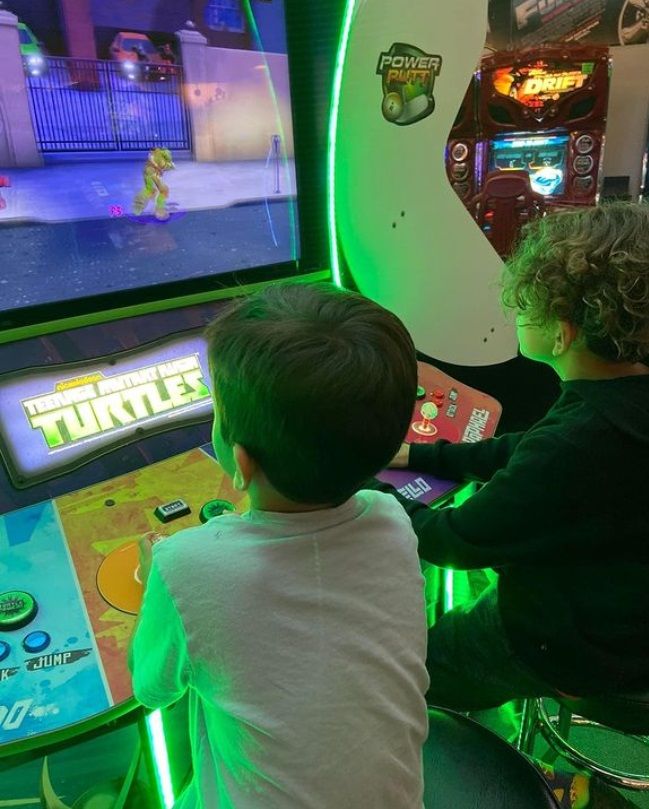 (Credit: arthernandez94 / Instagram)
Last, but not the least, get into gaming enthusiasm at Diversions Game Room, San Antonians favorite old-school arcade featuring a modern twist. Get your night game on at its new & retro arcade games featuring more than 70 video games, prize machines & air hockey – and experience your episode of ultimate fun & adventure!
Brick at Blue Star

(Credit: Brick at Blue Star / Official Website)
Craving for some folksy getaway during your night out? Head to Brick at Blue Star and you won't be disappointed at all! You'll find everything here from visual & literary arts to theatre & dance, and from music & film to culinary arts & experimental projects – all offered in a warehouse setting in baroque style! Choose your favorite kind of space from its spaces: the creative space, the chill space, the idea space, the wow space, the meeting space, the market space, and the entertainment space. Explore its 4800 square feet indoor gallery space and you'd be amazed by the artistic displays in the urban core of San Antonio!
The Bottom Line
All in all, your night out in San Antonio is going to be a memorable one – featuring a wide array of experiences and places that you can find in San Antonio only! So? What are you waiting for? Plan your San Antonio night-excursion now! Feel like being spoiled for choice? Let us make it easy for you. Scroll through our top tours featuring ultimate night experiences in San Antonio!