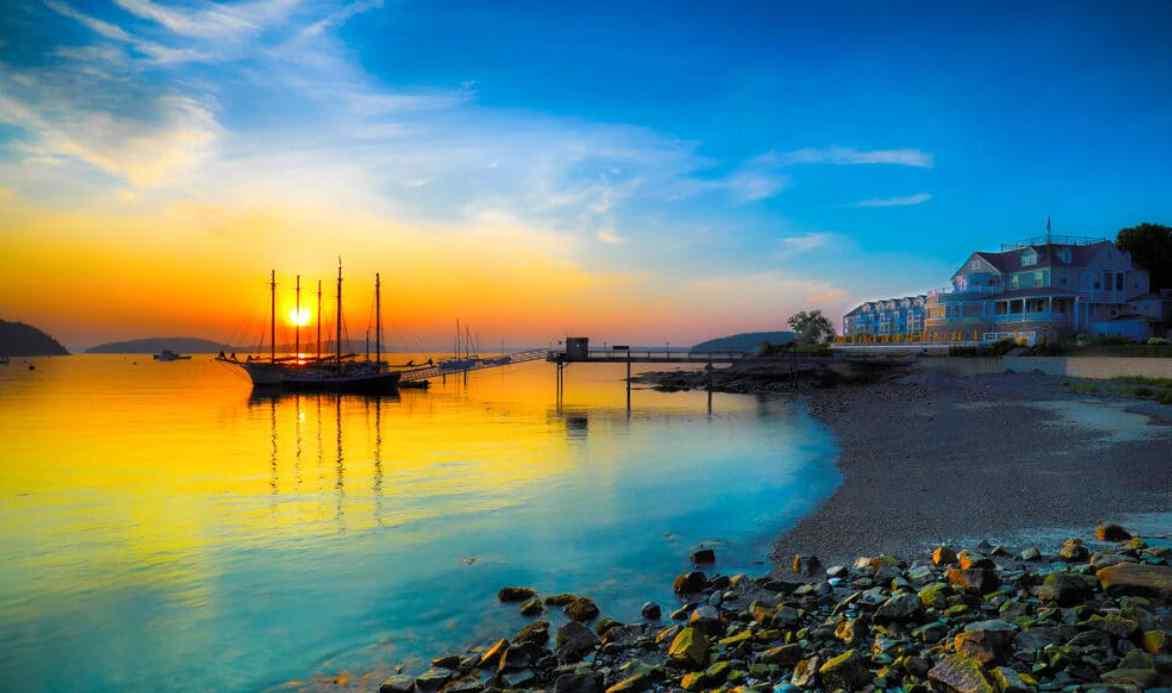 Visiting Bar Harbor, Maine in September
Keep Exploring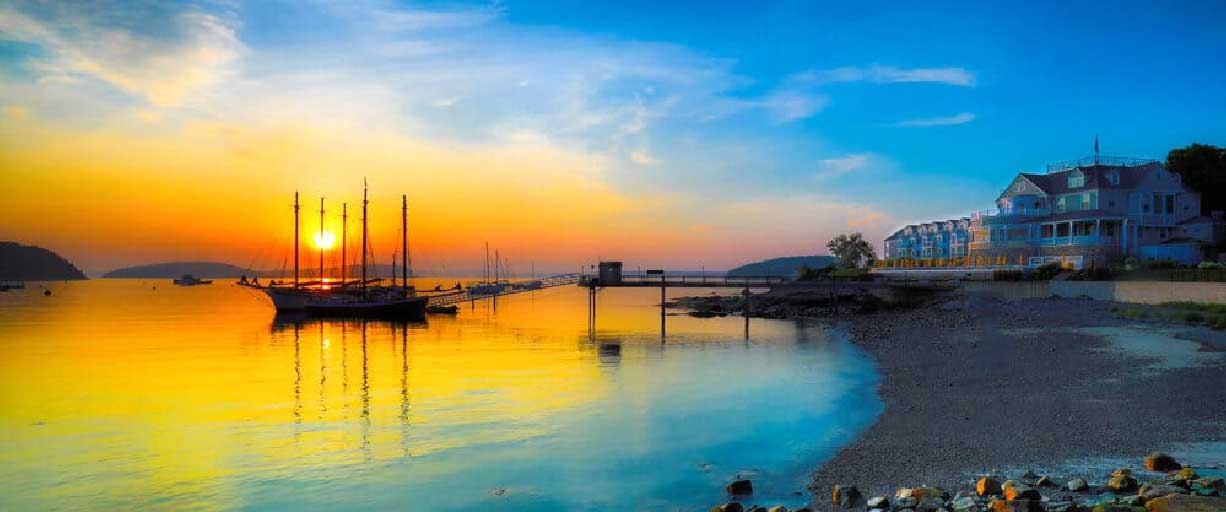 Best of Bar Harbor w/ Thunder Hole and Acadia National Park
$159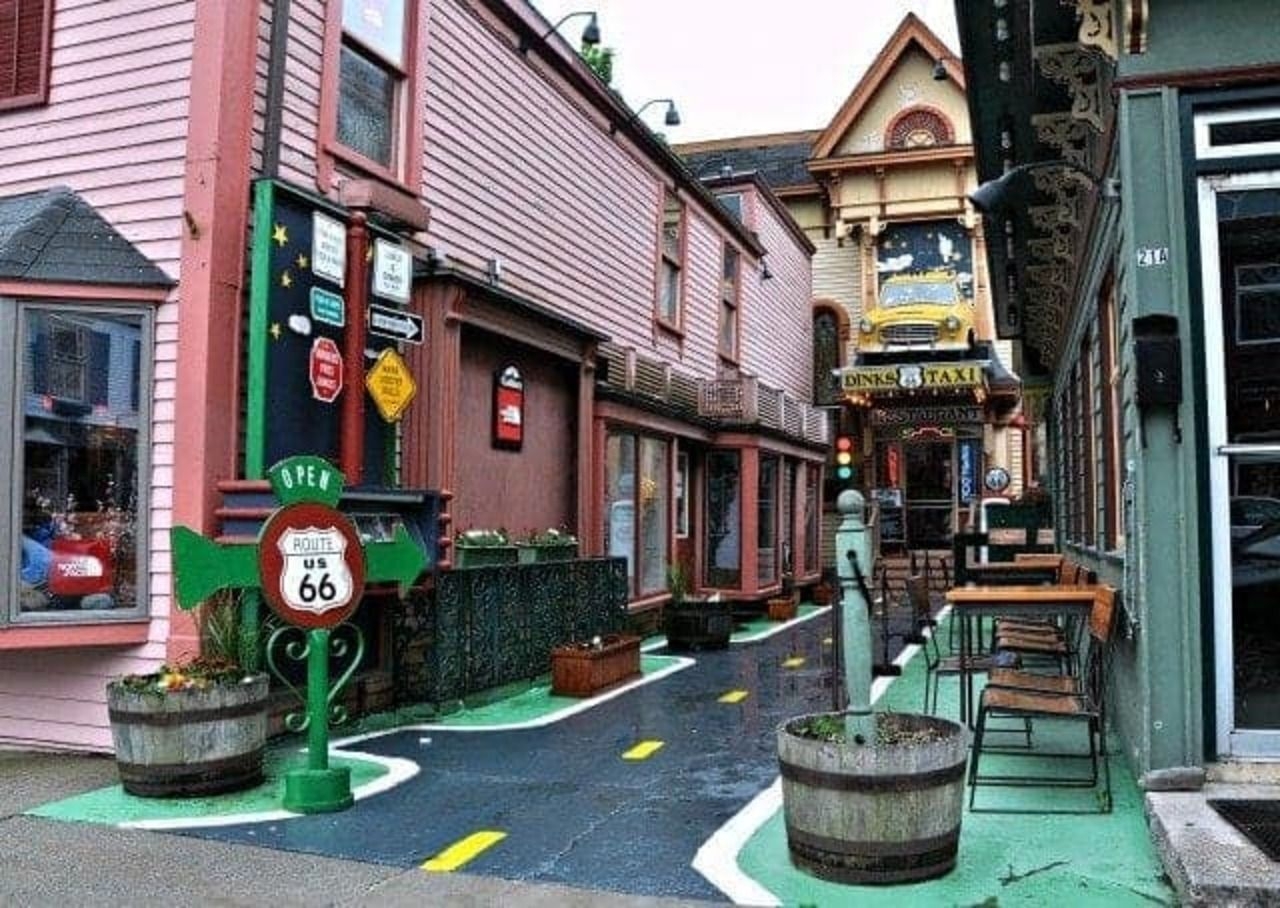 Best of Bar Harbor Food Walking Tour
$119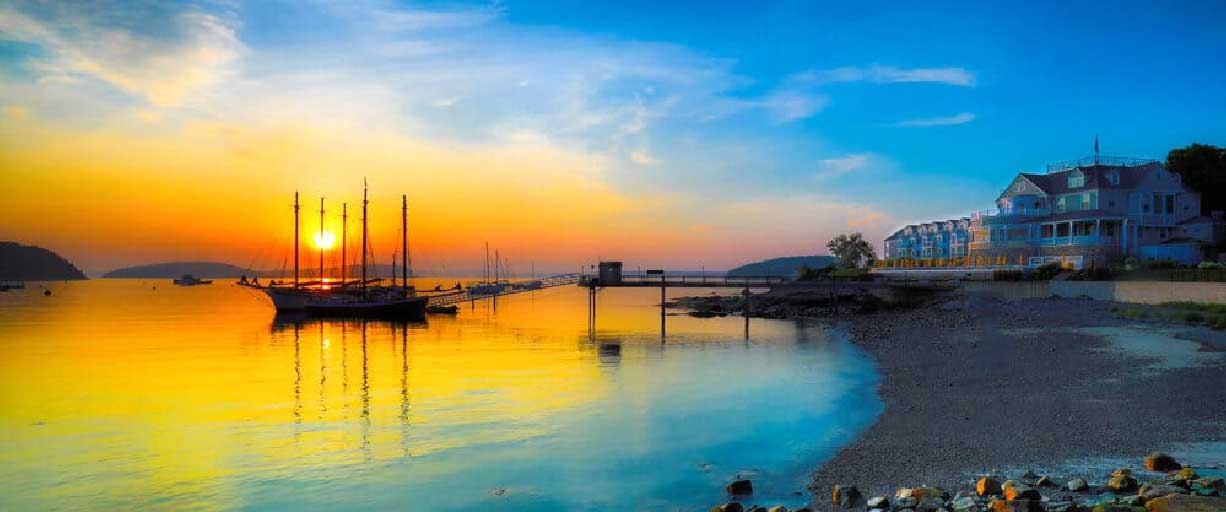 Best of Bar Harbor w/ Thunder Hole and Acadia National Park
$159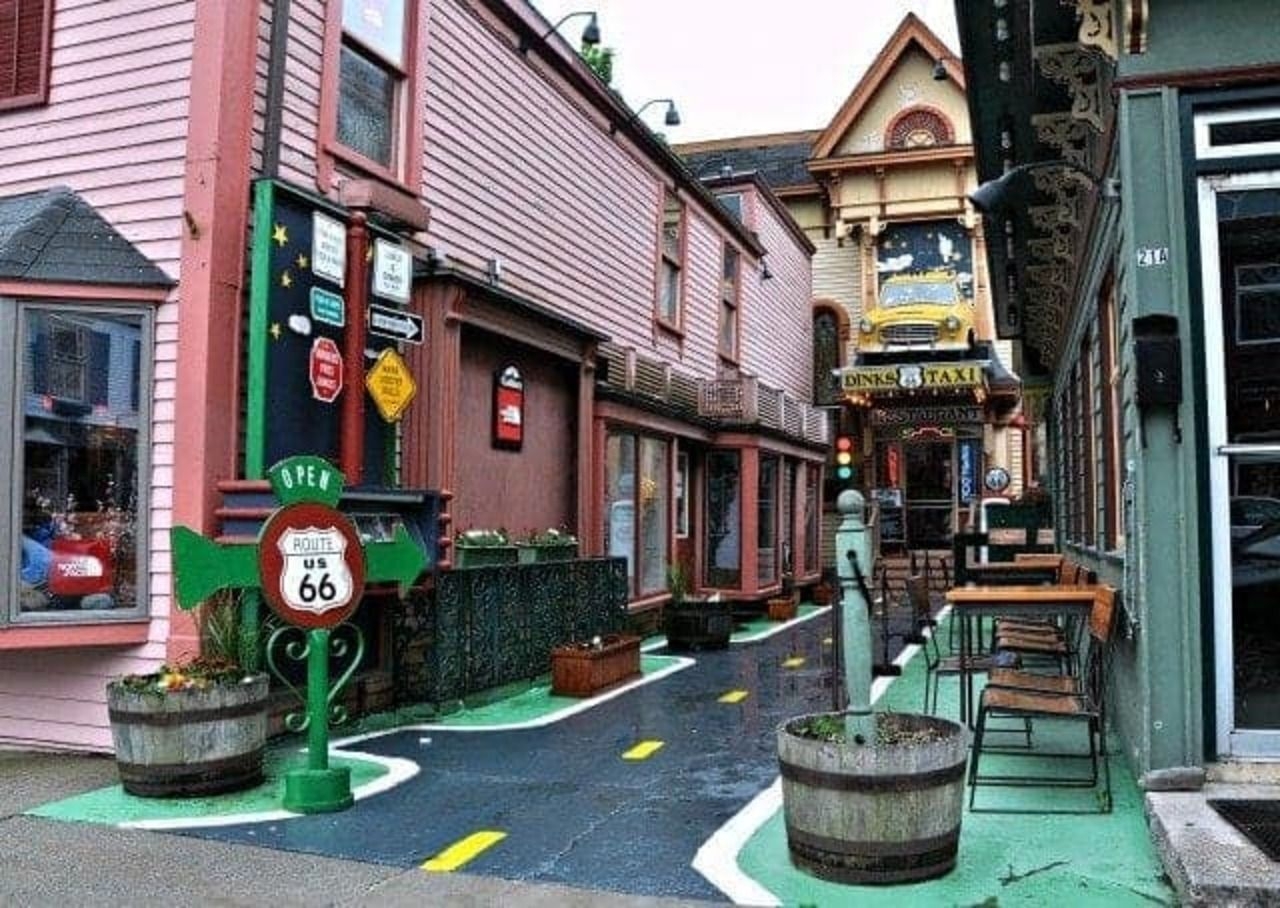 Best of Bar Harbor Food Walking Tour
$119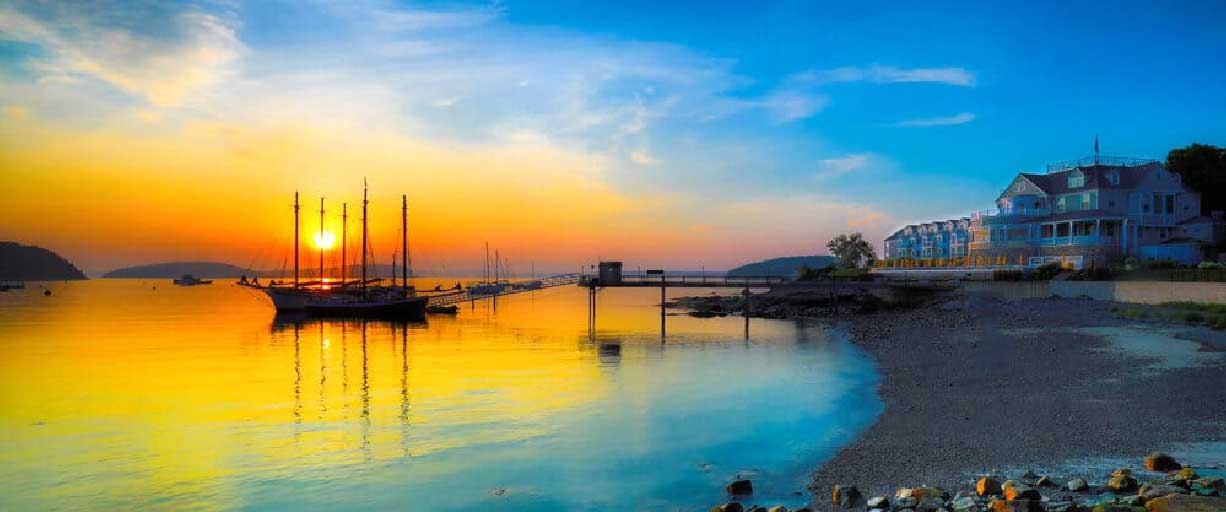 Best of Bar Harbor w/ Thunder Hole and Acadia National Park
$159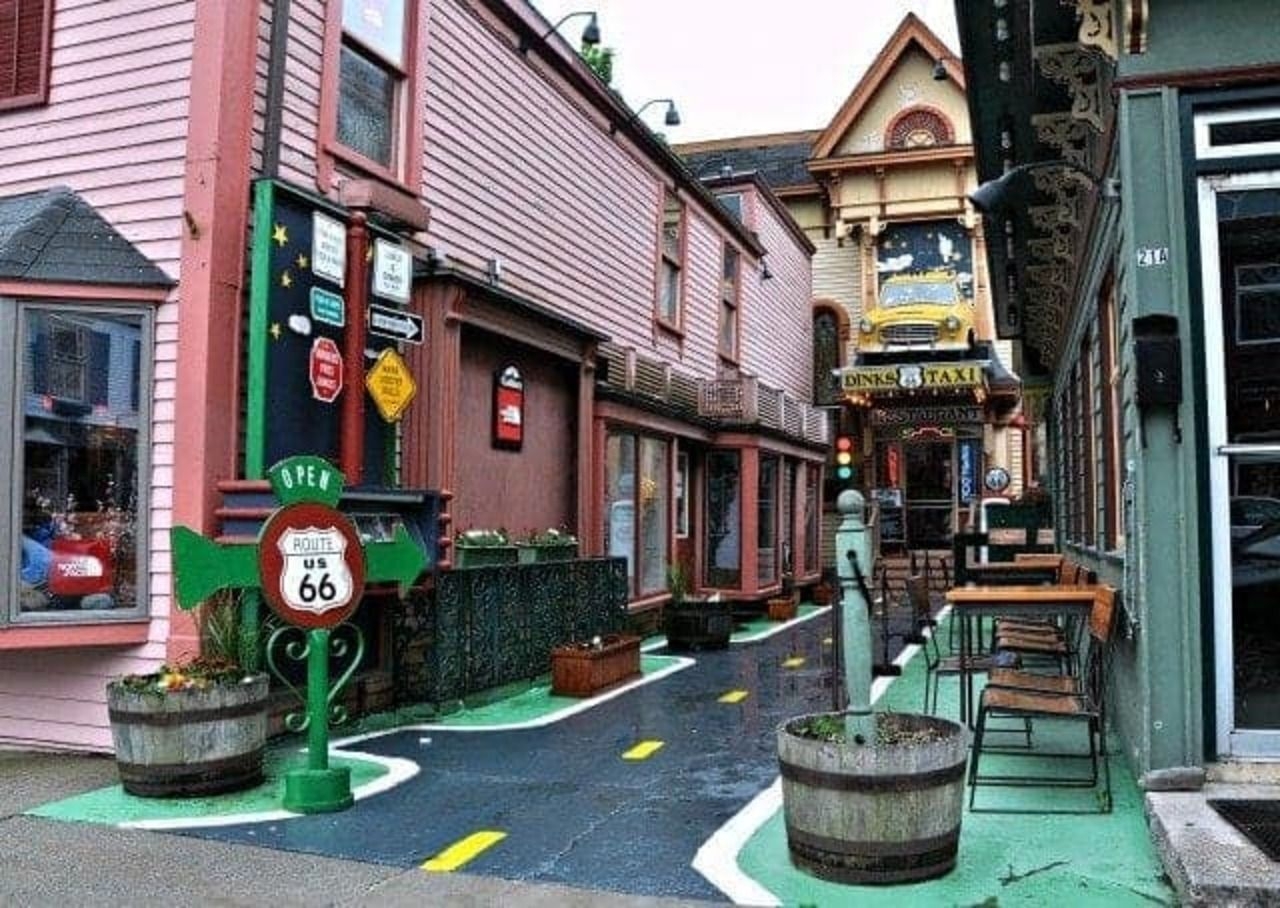 Best of Bar Harbor Food Walking Tour
$119
Table of Contents

The scent of salty sea air mingling with the aroma of freshly baked blueberry muffins, the rustling of leaves underfoot as you hike through pristine forests, and the gentle lapping of waves against a rocky shoreline - Welcome to Bar Harbor, Maine, in September - a time of year when this coastal enclave takes on a unique enchantment that beckons travelers seeking a perfect blend of tranquility and adventure.
Nestled on the picturesque Mount Desert Island, this enchanting destination offers a unique blend of natural beauty, outdoor adventure, and small-town charm that's truly second to none. As summer fades into memory, Bar Harbor emerges as a hidden gem, offering the best of both worlds – the remnants of warm sunshine and the promise of fiery fall foliage. So? Ready to experience Maine-magic at Bar Harbor this September? Here's everything you need to know before you plan your visit! 
Is September a good month to visit Bar Harbor Maine?
Absolutely, September is a fantastic month to experience the charm of Bar Harbor, Maine. As the summer crowds dwindle, you'll have more room to savor the breathtaking beauty of Acadia National Park and the surrounding coastal landscapes. The weather is still pleasantly mild, perfect for outdoor adventures like hiking, biking, and exploring the park's numerous trails. Plus, if you're a fan of fall foliage, you're in for a treat as the leaves begin to change colors, painting the landscape in vibrant shades of red, orange, and yellow.
Moreover, September brings a sense of tranquility to the area, allowing you to fully immerse yourself in the region's natural wonders without the hustle and bustle of peak tourist season. With lower accommodation rates and the opportunity to witness the local wildlife and whales still active in the waters, Bar Harbor in September strikes a delightful balance between serene relaxation and outdoor excitement, making it an appealing choice for your vacation.
Is September a good time to visit Acadia National Park?
Certainly, September is an exceptional time to embark on a journey to Acadia National Park. The park's beauty is truly accentuated during this month as the landscape transforms into a stunning tapestry of autumn colors. The cool, crisp air sets the stage for picturesque hikes along rugged coastal trails, offering breathtaking vistas of the Atlantic Ocean. Whether you're a seasoned outdoor enthusiast or simply seeking a peaceful escape, Acadia in September offers an idyllic blend of adventure and serenity.
What's more? With the summer crowds dwindling, you'll find more solitude and tranquility to savor the park's natural wonders. Popular spots like Cadillac Mountain and Jordan Pond are less crowded, making it easier to connect with the pristine wilderness. Whether you're capturing the beauty of fall foliage through your camera lens or immersing yourself in the tranquility of nature, Acadia National Park in September provides an enchanting and unforgettable experience for all who visit.
From Lobster to Luscious Desserts: Bar Harbor Food Tours Delight!
Is Maine crowded in September?
Maine is generally less crowded in September compared to the peak summer months of June, July, and August.
How busy is Bar Harbor in September?
Bar Harbor in September is generally less crowded than the peak summer months. As the summer season comes to a close, many tourists have returned home, and families with school-age children are less likely to be traveling, leading to a noticeable reduction in crowds.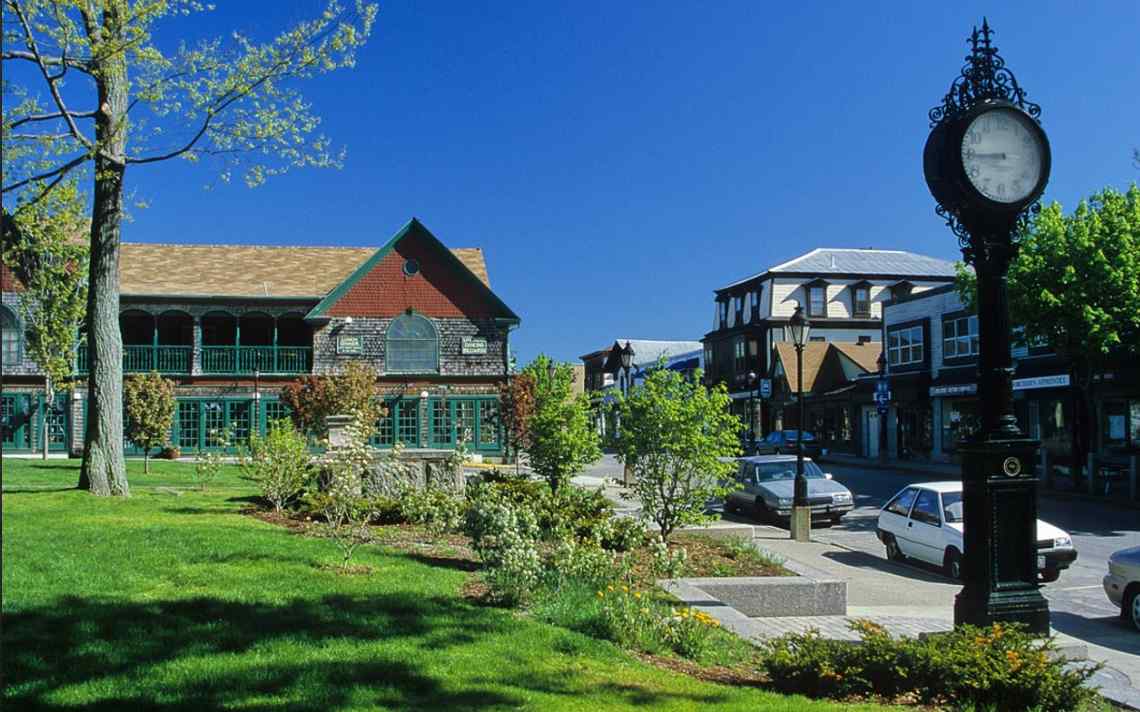 How crowded is Bar Harbor in September?
Early September can still see a fair number of visitors, especially during the Labor Day weekend and the first couple of weeks of the month when the weather remains pleasant. However, as September progresses, the crowds tend to thin out significantly. By late September, Bar Harbor becomes much less crowded, and you can enjoy a more tranquil and peaceful experience, both in town and in Acadia National Park.
Bar Harbor Revealed: Your Insider's Tour of Maine's Best
What to wear in Bar Harbor Maine in September?
In September, the weather in Bar Harbor, Maine, begins to transition from summer to fall. To ensure comfort and enjoyment during your visit, it's essential to pack clothing that can adapt to changing conditions.
During the day, temperatures can range from the 60s to the 70s Fahrenheit (around 15-25°C). Given this mild weather, consider packing a mix of short-sleeve and long-sleeve shirts or blouses, as well as lightweight sweaters or cardigans that you can easily layer. Jeans, comfortable pants, or casual skirts are suitable for bottom wear. Don't forget comfortable walking shoes or hiking boots if you plan to explore Acadia National Park or the town's rocky shores.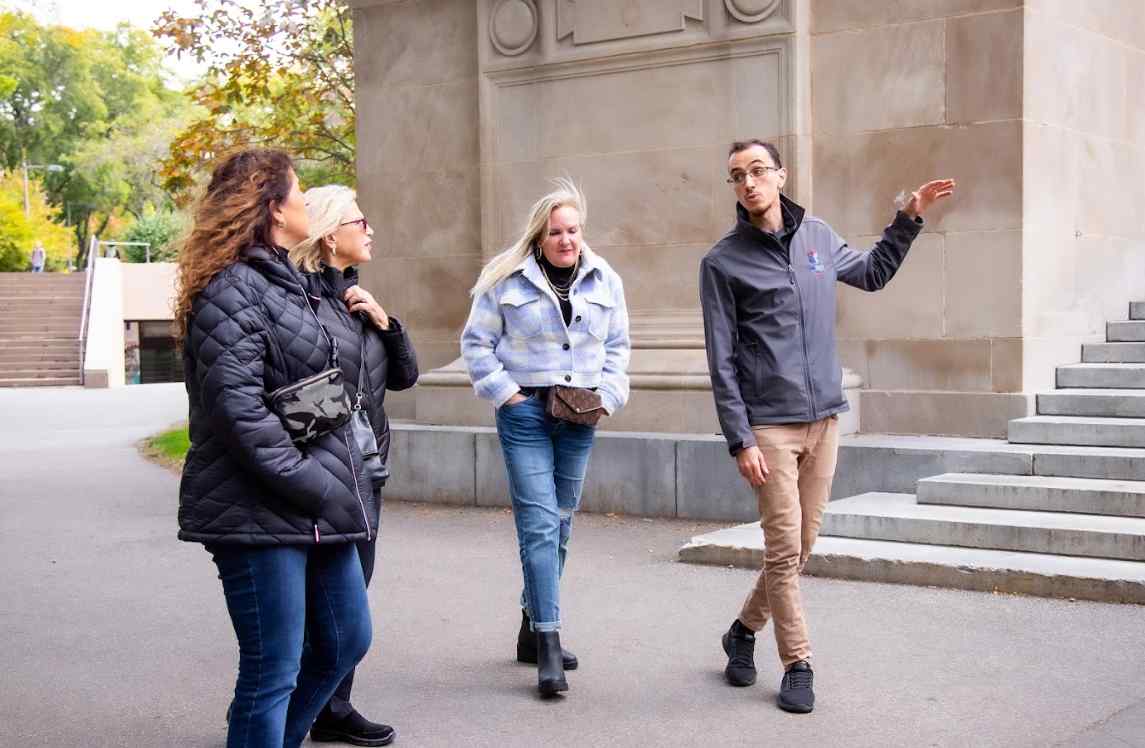 In the evenings, temperatures can drop, so it's a good idea to have a medium-weight jacket or fleece on hand. Additionally, packing a waterproof jacket or a raincoat is advisable, as September can bring occasional showers. Remember to bring a pair of comfortable, closed-toe shoes for walking and any outdoor activities, as well as a hat and sunglasses to protect yourself from the sun while out exploring. Ultimately, layering your clothing is the key to staying comfortable in the variable weather conditions of Bar Harbor in September, allowing you to adapt to the cooler evenings or unexpected rain showers while enjoying the scenic beauty of this coastal destination.
Is September a rainy month in Maine?
September in Maine can bring variable weather conditions, including some rain. While it's not as rainy as the spring months, it's not entirely uncommon to experience occasional rainfall in September. 
Two Icons, One Tour: Bar Harbor and Acadia National Park Exploration
Can you see the northern lights in Acadia National Park in September?
Seeing the northern lights, also known as the aurora borealis, in Acadia National Park in September is relatively unlikely. 
Does it snow in Maine in September?
Snowfall in Maine in September is extremely rare, especially in southern and coastal areas of the state. September is still considered late summer and early fall in Maine, and temperatures are generally well above freezing during this time.
Is Acadia crowded in September?
Like other destinations in Maine, Acadia National Park in September experiences a reduction in crowds compared to the peak summer months.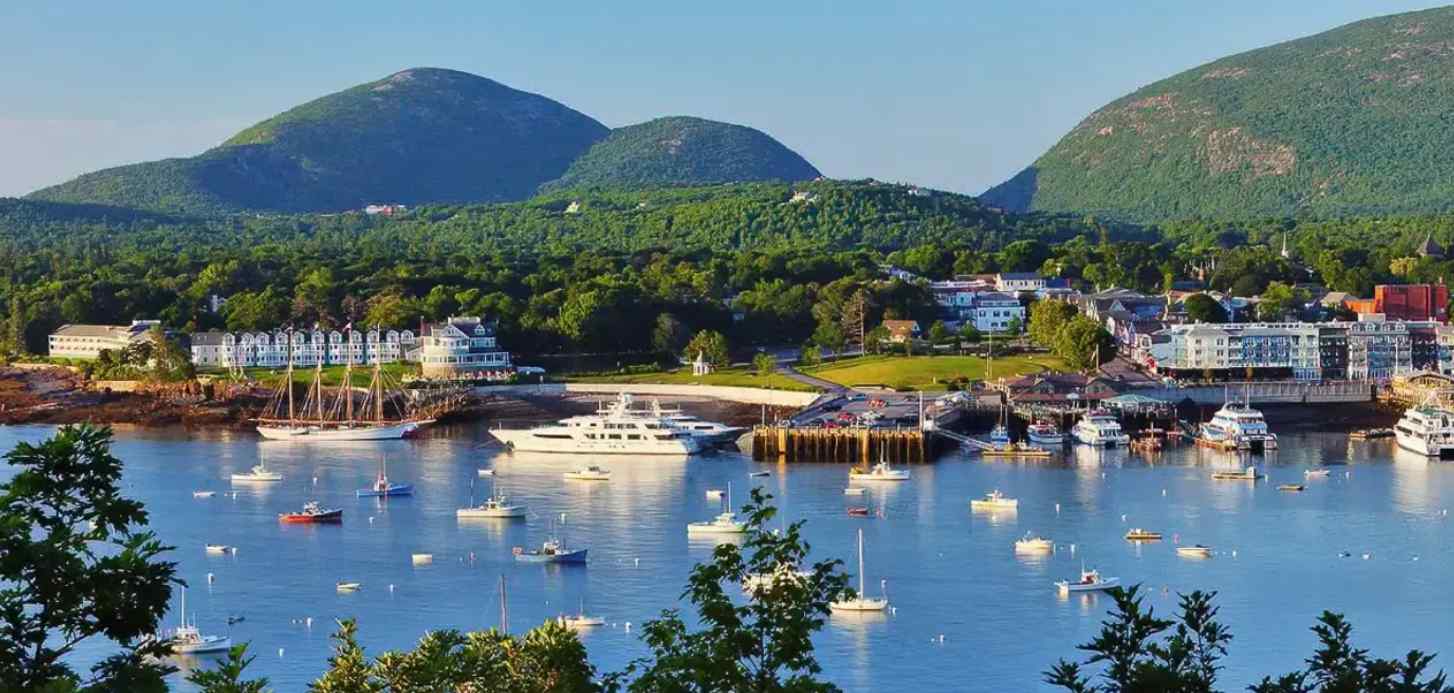 How cold is Maine in September?
Generally, September is a transitional month from summer to fall, so temperatures can vary from pleasantly warm at the beginning of the month to cooler as you move towards the end of September. Daytime temperatures in southern Maine, including cities like Portland, can range from the mid-60s to mid-70s Fahrenheit (around 18-24°C). Nights may be cooler, with temperatures in the 50s°F (around 10-15°C).
Towards the end of the month, temperatures tend to drop. Daytime highs in southern Maine may be in the 60s°F (around 15-20°C), and nighttime lows can dip into the 40s°F (around 4-9°C). In the northern and higher-elevation areas of Maine, temperatures can be slightly cooler, and frost can become a possibility, especially at night, towards the end of September.
Bar Harbor Bites: A Tasty Tour of Coastal Delights.
What are some top things to do in Bar Harbor, Maine in September?
Bar Harbor, Maine, offers a wide range of activities and attractions to enjoy in September, making it a great time to explore this charming coastal town. Here are some top things to include in your Bar Harbor September bucket list:
Explore Acadia National Park
Acadia National Park, a gem on Mount Desert Island, is the crown jewel of Bar Harbor. September is the perfect time to visit as the summer crowds thin out, and the fall foliage starts to paint the landscape. Hike the numerous trails, drive up Cadillac Mountain for panoramic views, or enjoy a leisurely picnic by Jordan Pond. 
Attend Acadia Night Sky Festival
Held annually in September, this festival invites stargazers, astronomers, and nature enthusiasts to experience the wonder of the night sky in one of the best places for stargazing on the East Coast. Attendees can look forward to a diverse array of events, including telescope workshops, guided stargazing sessions, captivating lectures by renowned astronomers, and family-friendly activities like storytelling around a campfire.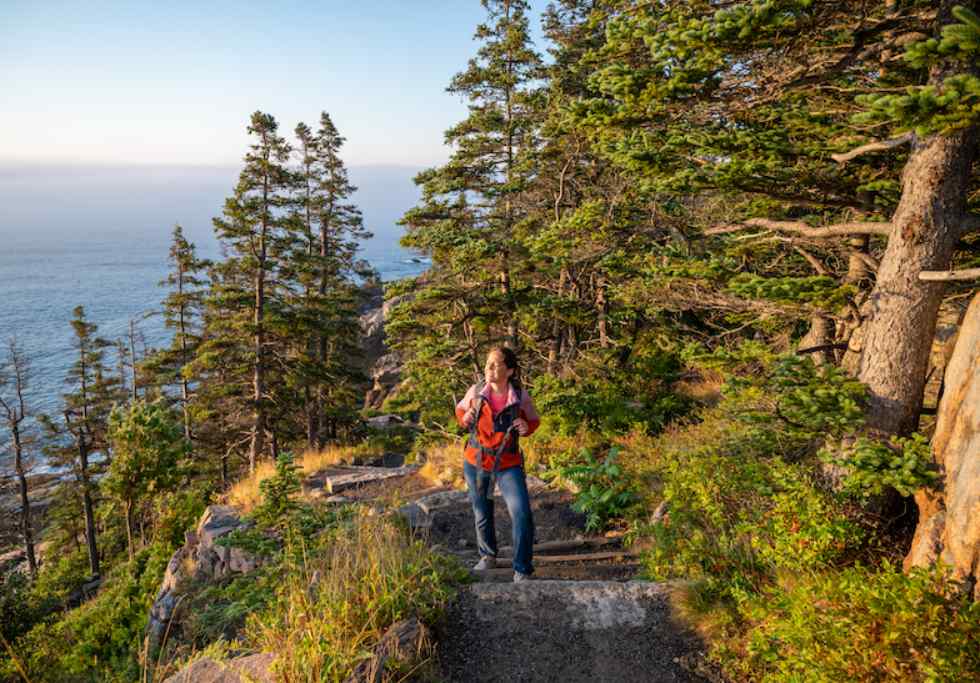 Whale Watching Adventures
September is prime whale watching season in Bar Harbor. Hop on a whale-watching cruise for a chance to witness these majestic creatures up close. Keep your camera ready to capture the awe-inspiring moments when humpback or finback whales breach the surface.
Discover Bar Island
One unique experience Bar Harbor offers is the Bar Island Sandbar. During low tide, you can walk across to Bar Island from Bridge Street. Explore the island's trails and enjoy serene views of the harbor. Just remember to return before high tide or risk being stranded!
Indulge in Lobster Delicacies
No trip to Maine is complete without savoring its world-famous lobster dishes. Visit local seafood restaurants and try lobster rolls, lobster bisque, or a classic lobster boil. Don't forget to pair it with melted butter for the full experience.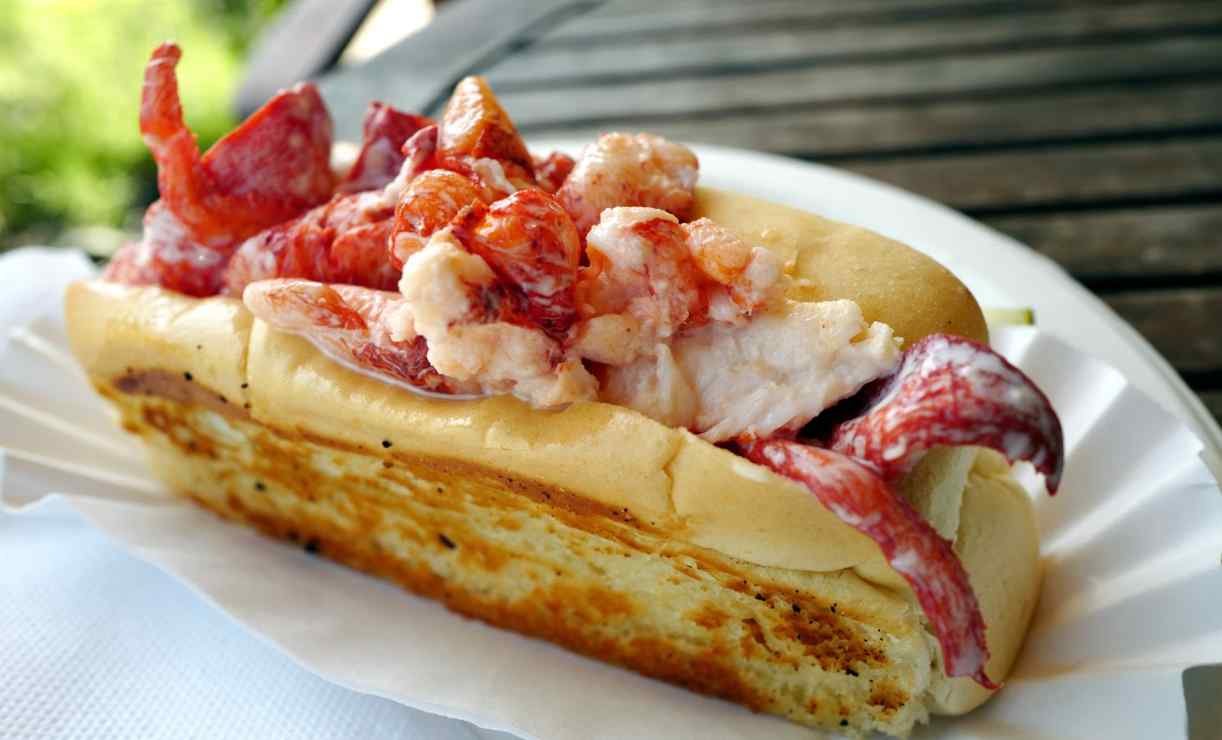 Explore the Agamont Park
Agamont Park offers stunning views of Frenchman Bay and the Porcupine Islands, which are particularly lovely during the early fall when the foliage starts to change colors. You can take leisurely strolls along the park's paths, sit on the benches to enjoy the scenery, or have a picnic while taking in the fresh air.
Visit the Abbe Museum
For a taste of the region's rich Native American history and culture, head to the Abbe Museum. It's a fantastic place to learn about the Wabanaki tribes through art, artifacts, and interactive exhibits.
Bar Harbor Delights: Your Guided Journey to Coastal Beauty
Kayaking on Frenchman Bay
Explore the serene waters of Frenchman Bay by renting a kayak. Paddle at your own pace, discover hidden coves, and even spot some local wildlife. It's a great way to immerse yourself in Bar Harbor's natural beauty.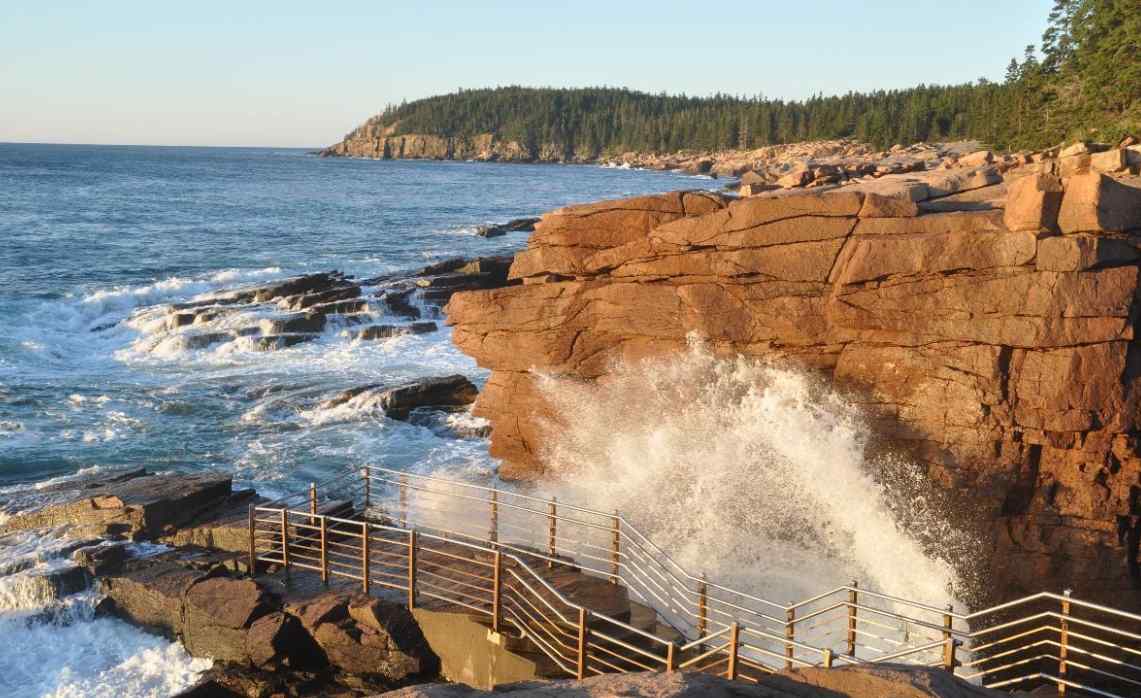 Enjoy a Scenic Drive on Park Loop Road
For breathtaking views without strenuous hikes, drive along the Park Loop Road in Acadia National Park. You'll encounter various overlooks, including the iconic Thunder Hole and Otter Cliffs. The scenery is especially stunning in September when fall colors begin to emerge.
Go Bird Watching
Bar Harbor is a haven for birdwatchers, especially during the fall migration season. Bring your binoculars and explore the various trails within Acadia National Park. Keep an eye out for peregrine falcons, warblers, and other migratory birds.
Stroll Along the Shore Path
The Shore Path is a picturesque walk along the coast, offering stunning views of the harbor and Porcupine Islands. It's a serene and romantic spot, perfect for a leisurely afternoon stroll.
Catch a Sunset at Cadillac Mountain
Watching the sunset from the summit of Cadillac Mountain is a must-do in Bar Harbor. In September, you'll experience a magical moment as the sun dips below the horizon, casting a warm glow over the landscape.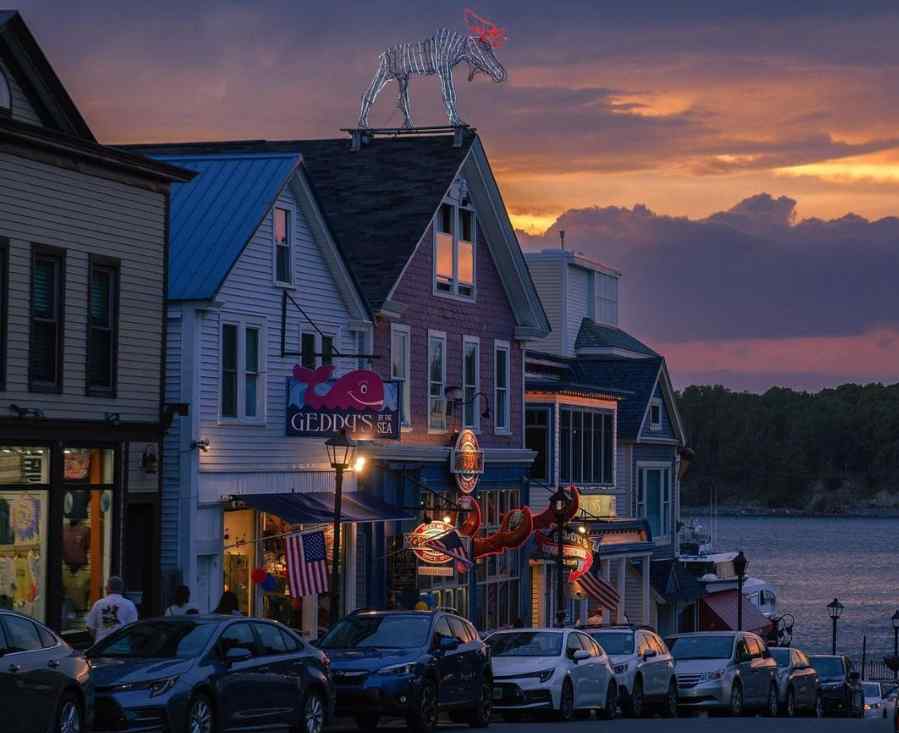 Bike the Carriage Roads
Acadia National Park boasts an extensive network of carriage roads, perfect for cycling enthusiasts. These smooth, car-free paths wind through the park's woodlands, making for a peaceful and scenic ride.
Take a Lighthouse Tour
Maine is known for its charming lighthouses, and Bar Harbor has its fair share. Join a lighthouse tour to visit these iconic structures and learn about their history.
Shop in Downtown Bar Harbor
Downtown Bar Harbor is filled with quaint shops and boutiques. Spend some time browsing for unique souvenirs, handmade crafts, and local artwork to remember your trip by.
Guided Tours in Bar Harbor: Your Passport to Paradise
Go on a Bar Harbor Ghost Tour
Bar Harbor Ghost tours offer a unique blend of history and mystery, allowing you to explore the town's haunted past while enjoying a fascinating evening adventure. With each step, you'll feel the eerie presence of Bar Harbor's spectral residents, and whether you're a believer or a skeptic, you're sure to leave with a spine-tingling appreciation for the town's haunted history.
All in all, a trip to Bar Harbor, Maine, in September is an opportunity to immerse yourself in the serene beauty of this coastal gem as it transitions from summer to fall. With mild weather, stunning fall foliage, and reduced crowds, it's a perfect time to explore Acadia National Park, savor fresh seafood, and take in the picturesque landscapes.
To make the most of your September escape to this idyllic destination, don't hesitate to book a tour today. Seize the moment and embark on a memorable adventure in this charming New England town – book your tour and create unforgettable memories in Bar Harbor, Maine, this September.