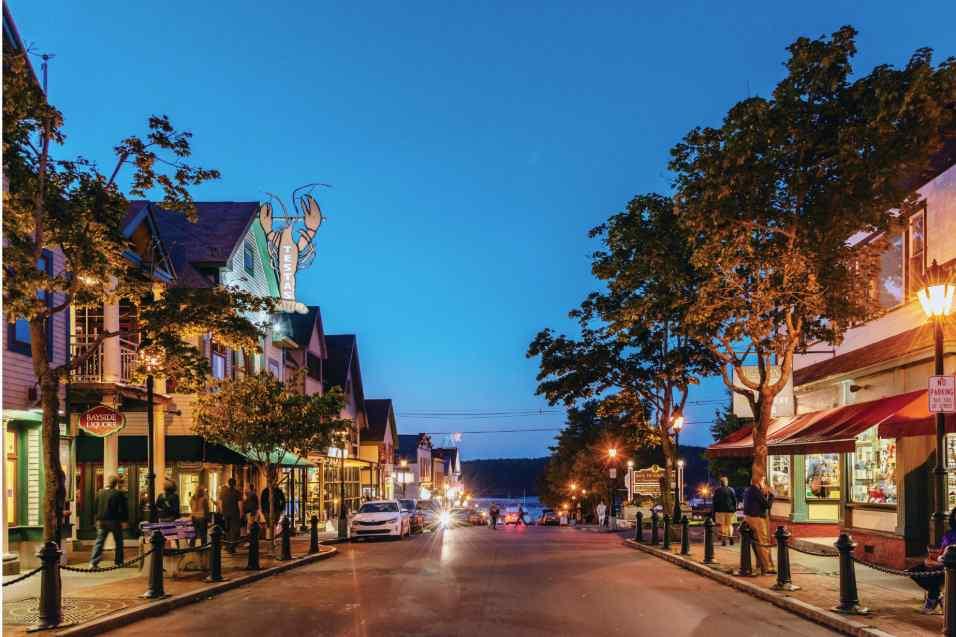 Best Times to Visit Bar Harbor
Table of Contents

When it comes to exploring the breathtaking beauty of Bar Harbor, Maine, timing can make all the difference in your experience. This charming coastal town, nestled on the edge of Acadia National Park, offers a wealth of natural wonders and outdoor activities year-round. However, depending on your preferences and interests, some months might be more suitable than others for your visit. In this guide, we'll help you discover the best times to visit Bar Harbor, so you can make the most of your trip with SeeSight Tours Canada, known for their small group tours led by fun and friendly local tour guides.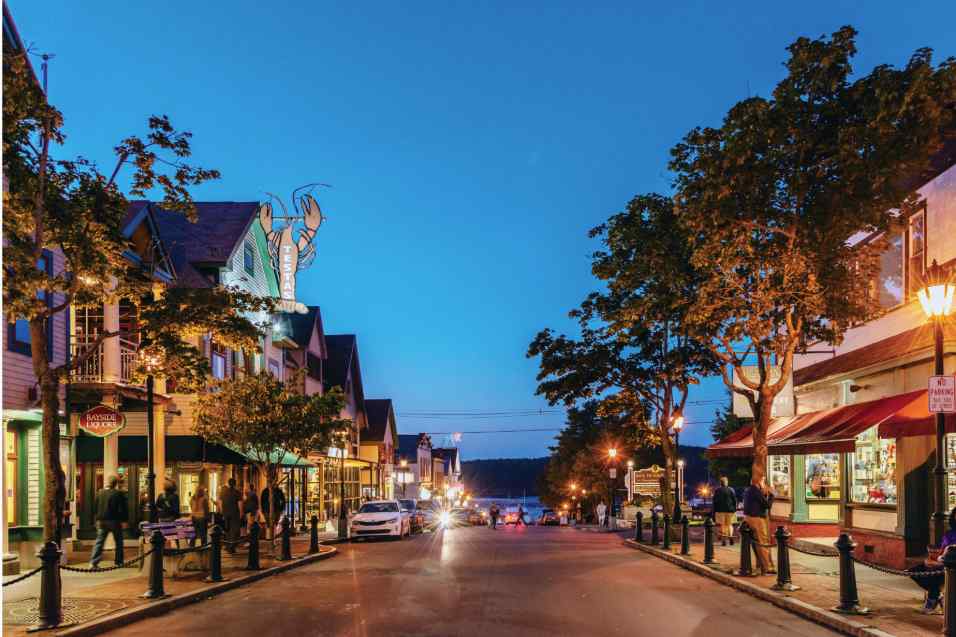 (Photo credit @MainLineToday)
What is the Best Month to Visit Bar Harbor?
Mid-July to Mid-October:
If you're dreaming of warm weather, vibrant landscapes, and a wide range of outdoor adventures, mid-July through mid-October is the ideal time to visit Bar Harbor. This period offers the quintessential summer and early fall experience. The weather is pleasant, and you can indulge in activities like hiking, kayaking, and whale watching with ease. Plus, this is the prime time for witnessing the stunning fall colors that paint the town in hues of red, orange, and gold.
Mid-July and August:
These two months, in particular, are when Bar Harbor experiences its peak summer months. The weather is warm, and the town comes to life with tourists and locals alike, creating a lively atmosphere. However, with popularity comes crowds, so be prepared for some hustle and bustle. If you don't mind the liveliness and want to take advantage of Bar Harbor's vibrant summer energy, these months are perfect for you.
Mid-October: 
If you're interested in experiencing the fall foliage but prefer a quieter environment, consider visiting in mid-October. While some businesses and attractions may begin to close for the season during this time, you can still enjoy the stunning autumn scenery and have a more serene experience.
Upgrade Your Maines Trip With Our Bar Harbor Tour!
What is the Best Month to Visit Acadia National Park?
Acadia National Park is one of the main attractions in Bar Harbor, and the best time to explore its wonders closely aligns with the best times to visit Bar Harbor itself.
Mid-July to Mid-October:
These months also mark the prime season for Acadia National Park. During this period, the park loop road and its hiking trails are open and accessible. You can take guided tours, go birdwatching, or simply marvel at the breathtaking landscapes.
When Does Bar Harbor Close for the Season?
Bar Harbor's tourist season generally starts in late spring and continues through mid-fall. Most businesses and attractions typically start to close for the season by mid to late October. However, it's important to note that some may close earlier or later depending on the weather and other factors. If you plan to visit in the late fall or winter, be sure to check the opening hours and availability of your desired activities in advance.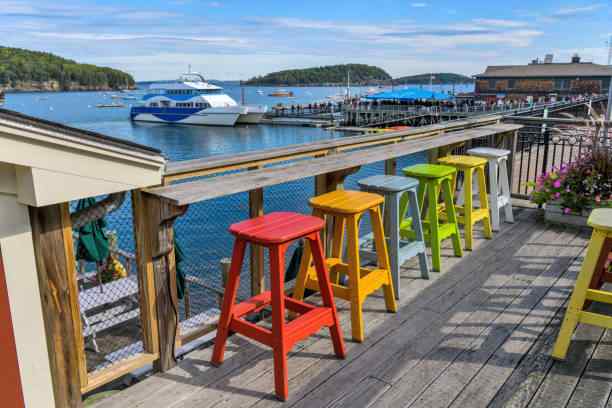 (Photo credit @iStock)
During What Season Does Bar Harbor Get Many Tourists?
Bar Harbor experiences its peak tourist season during the summer months, especially in mid-July and August. Cruise ships frequent the area during this time, bringing in a steady stream of visitors. If you prefer a quieter experience with fewer crowds, consider visiting in the shoulder season, which typically falls in the spring or early fall.
How Many Days Do You Need in Bar Harbor?
The number of days you should spend in Bar Harbor depends on your interests and the activities you want to pursue. For a comprehensive experience that allows you to explore the town, Acadia National Park, and enjoy some leisurely downtime, a stay of 3 to 5 days is recommended. This duration allows you to savor the natural beauty, engage in outdoor adventures, and immerse yourself in the local culture.
While visiting Bar Harbor, consider SeeSight Tours Canada for an enriching experience. Their small group tours led by knowledgeable local guides ensure you get an insider's perspective on this picturesque destination. Whether you're interested in hiking, whale watching, or savoring local cuisine, their tours have something for everyone.
Explore The Culinary Heaven of Bar Harbor With Our Food and Walking Tour!
In conclusion, Bar Harbor beckons with its natural wonders, charming atmosphere, and a wide array of activities throughout the year. To make the most of your visit, choose the time that aligns with your preferences, from the warm and bustling summer months to the serene beauty of the fall foliage. With the right timing and SeeSight Tours Canada as your guide, your Bar Harbor adventure promises to be unforgettable. Start planning your trip today and discover the magic of this coastal gem on the eastern seaboard.