Niagara Falls in May
Table of Contents

With its spring-beauty in full flaunt, summer tip-toeing in, and winter fading away – Niagara Falls beauty is at another level in May! Tourist season picks-up, destinations & attractions throughout Niagara Falls are fully operational, folks who disappear during winter return, and beaches become more welcoming for a splash – making May one of the best months to visit. So, if you've chosen this May to be your Niagara-Falls-May, stand firm on your choice – for you've chosen a good [perhaps the best] time for your visit. Still not convinced? Let's take you to greater [hopefully convincing] details of why visiting Niagara Falls in May would be a perfect choice!
Book Your Ultimate Tour to Niagara Falls Today!
Flowers, Flowers Everywhere! 
Spring beauty is something we all crave for, isn't it? And when it comes to a spring in Niagara Falls, it is spring-Pro! 500,000 daffodils flaunting beauty in Queen Victoria Park; 1,200 lilac bushes at Centennial Lilac Garden; hundreds of orchids, succulents, and tropical plants at the Floral Showhouse; and over 2,400 roses on 99 acres of gardens at Niagara Parks' Botanical Gardens.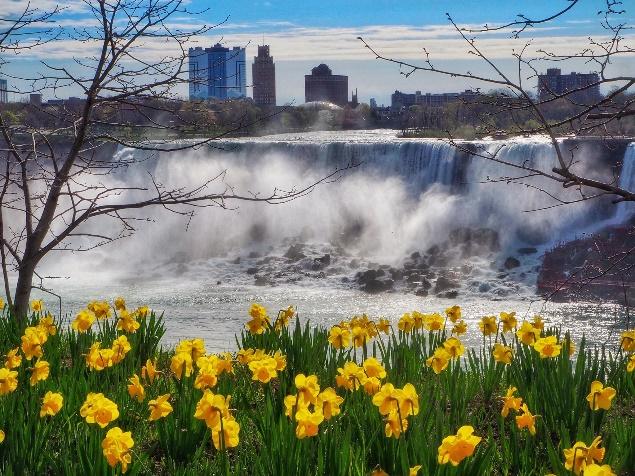 (Credit: Jim Miller / Facebook)
As you hop around the city & its attractions, you'd be taken away by the heavenly beauty of happily blooming roses [giving off superior romantic vibes], fields of daffodils [emanating jovial vibes], organized beds of chrysanthemums, violas, and mayflowers, and plenty of wildflowers. With so many flowers around, you'd be filled with contentment to the inner core – and who wouldn't want to feel that?
The Day Temperatures are Ideal for Outdoor Fun
With average daytime temperature at 19.4°C (66.92°F), May-days are too pleasant for outdoor fun. It's not cold, but not too hot either – and sometimes the temperature would be so well-balanced that you'd wish for it to stay like this whole year! Sun heat feels pleasant [though at times it may feel scorching, but such instances are few in May], and chilly winds blow occasionally to cool you off.
Nights are Cold but Vibrant
May also witnesses a full fledge come back of full-of-life & filled-with-energy nightlife [that slows down during preceding winter]. The average night-time temperature at 8 °C (46 °F) make May-nights perfect for night outs. You might feel a bit cold as you bop around the city, but imagine having freshly brewed tea/coffee on a May-night on a roadside café somewhere in downtown Niagara Falls – Eh? Too poetic? Well, that's what Niagara Falls' May-nights are! Didn't like this slow-paced idea? No worries – Niagara Falls has endless list of night spots where you can enjoy fast-paced nightlife binge.
All Attractions & Destinations are Fully Operational 
Attractions & destinations closed down during winter season [due to off-season] become fully operational. This means you aren't at the risk of missing out on iconic Niagara Falls experiences including Maid of the Mist (United States side), Hornblower Niagara Cruises, White Water Walk, Whirlpool Aero Car and others.
Tourist Footfall Increases
Tourists round the globe lurk for Niagara Falls winter to fade away and summer to step in – for summer is the best season to visit this place [exception granted to those fondly love winters and winter-outings]. In May, tourist footfall in Niagara Falls increases as peak season continues to set in. By default, this means the city getting more crowded. Well, if you're a social person and love high-energy vibes you get from crowds, May is your month for Niagara Falls visit. But even if you aren't a crowd-lover, Niagara Falls has plenty of slow-paced options for you ranging from botanical getaways to quietude at beaches.
Book Your Private Excursion to Niagara Falls Now!
Places to Visit in May in Niagara Falls
By far [we assume] we're successful in convincing of May being a good time to visit Niagara Falls. Time to take notes on what places to visit in Niagara Falls in May.
On United States side of Niagara Falls, Maid of the Mist, Niagara Falls State Park, Cave of the Winds, Whirlpool State Park, and Rainbow Air Helicopter Tour should definitely top your to-visit list.
On the Canadian side, Journey Behind the Falls, Whirlpool Aero Car, Whirlpool Jet Boat Tours, Niagara Parks Power Station, Clifton Hill, White Water Walk, Skylon Tower, Niagara SkyWheel, and Hornblower Niagara Cruise should definitely be on-theme.
[In case the idea of 'Canadian side' & 'United States side' is new to you, here's a clarification in this: Niagara Falls has got two sides [geographical, not hypocritical one]].
The Bottom Line
We've given plenty of reasons to convince you of May being the good [perhaps the best month] to visit Niagara Falls. So, go ahead with your choice, book your ticket today, and pack your bags before it's too late. Not sure what to do in Niagara Falls? Explore How to Plan a Trip to Niagara Falls, Things to Do in Niagara Falls in Summer, and What Airport is Closest to Niagara Falls. You can also book guided tours in Niagara Falls Canada & Niagara Falls, USA to ensure you don't miss out on any iconic location and/or experience. 
Latest Articles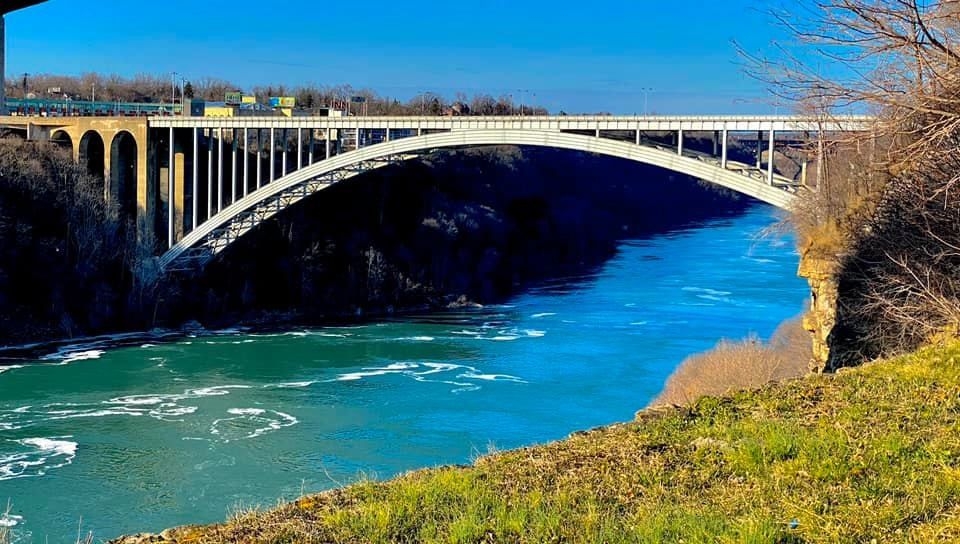 Is April a good time to visit Niagara Falls?
Visiting Niagara Falls in April
2023-03-20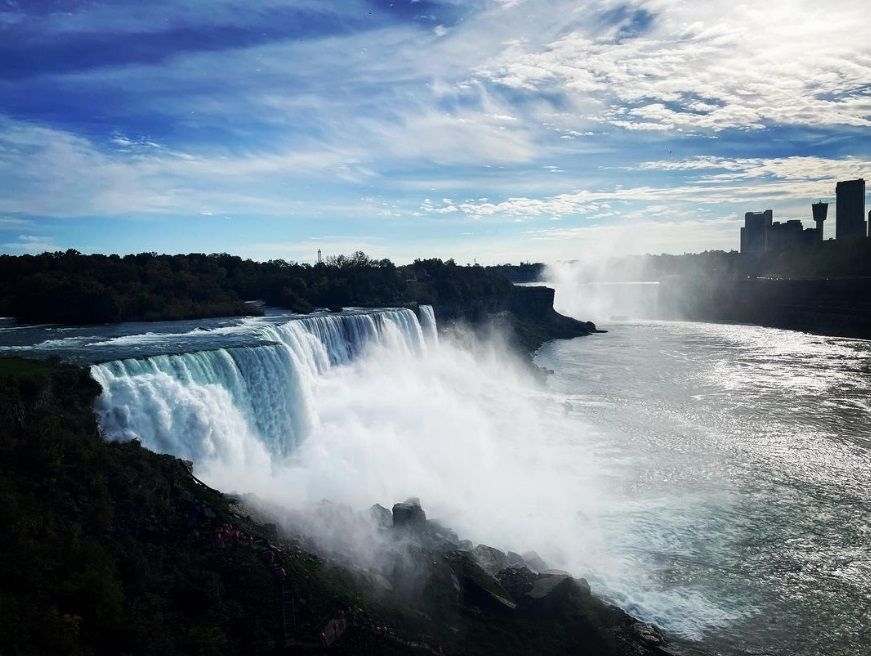 Best Time to Visit Niagara Falls
2023-02-28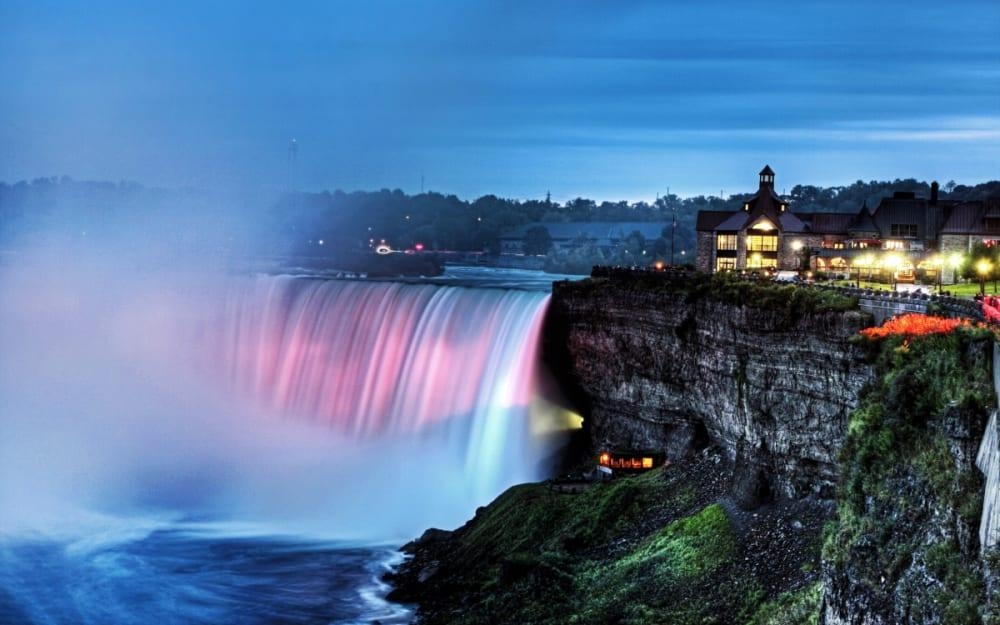 Reasons to Visit Niagara Falls in March
2023-02-20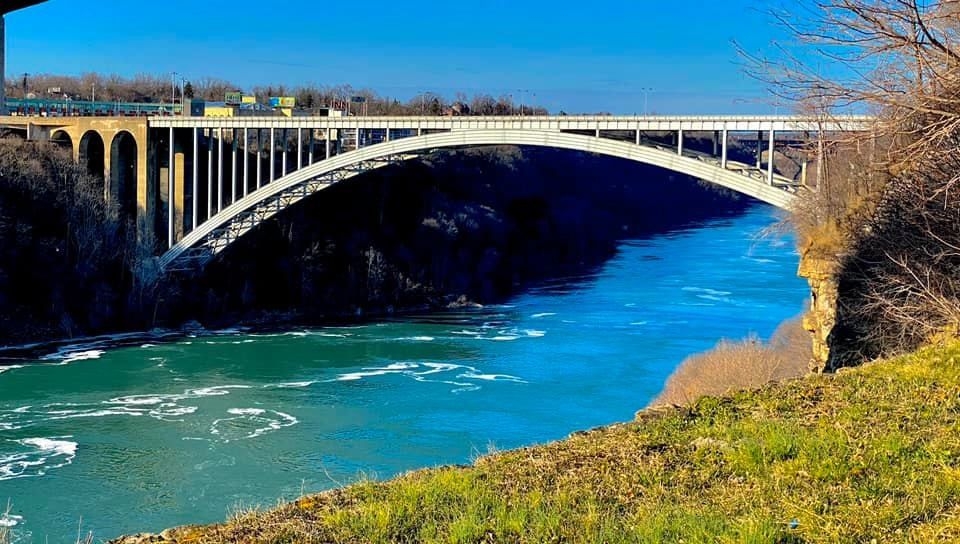 Is April a good time to visit Niagara Falls?
Visiting Niagara Falls in April
2023-03-20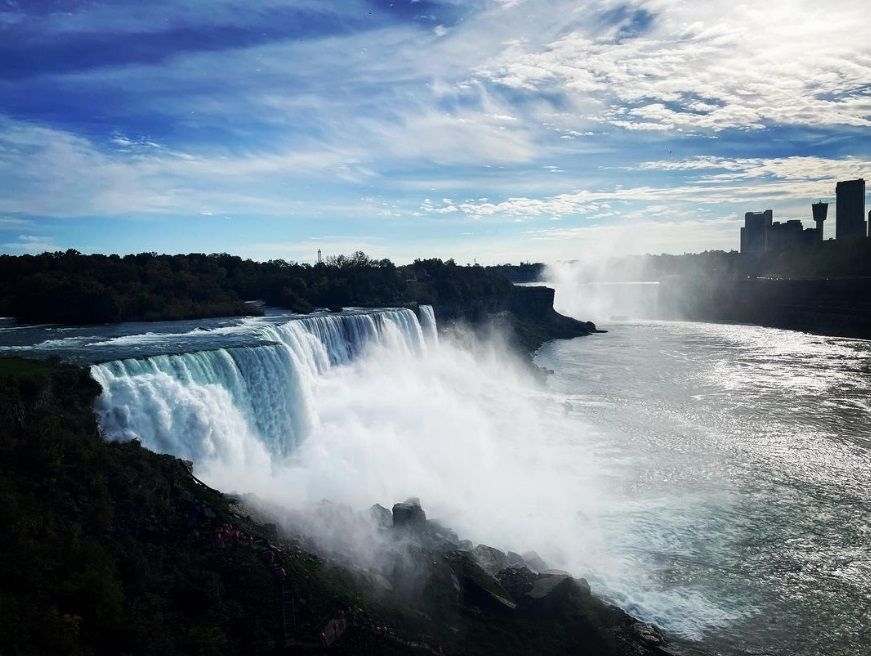 Best Time to Visit Niagara Falls
2023-02-28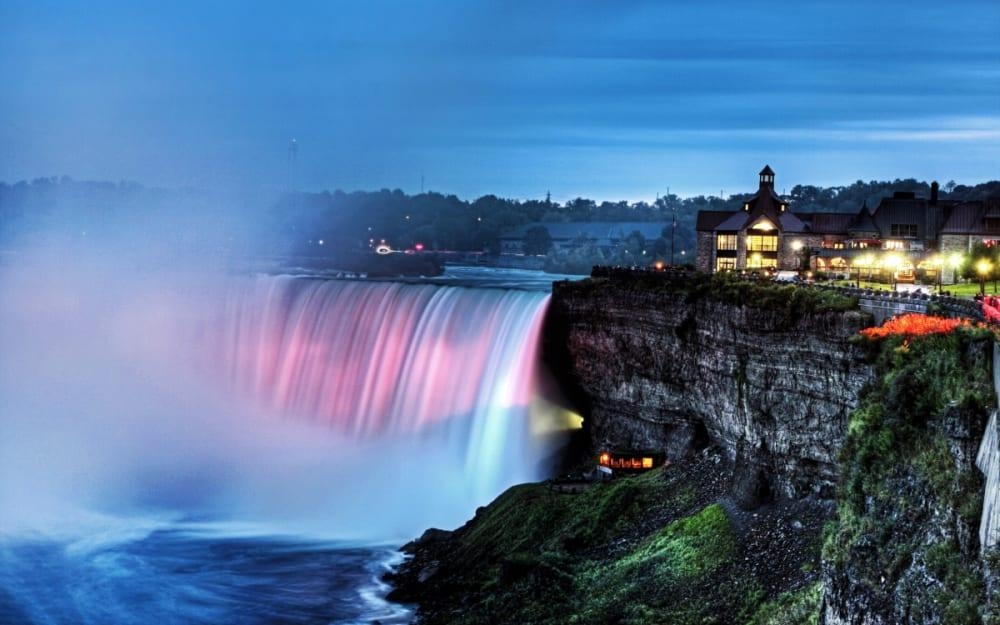 Reasons to Visit Niagara Falls in March
2023-02-20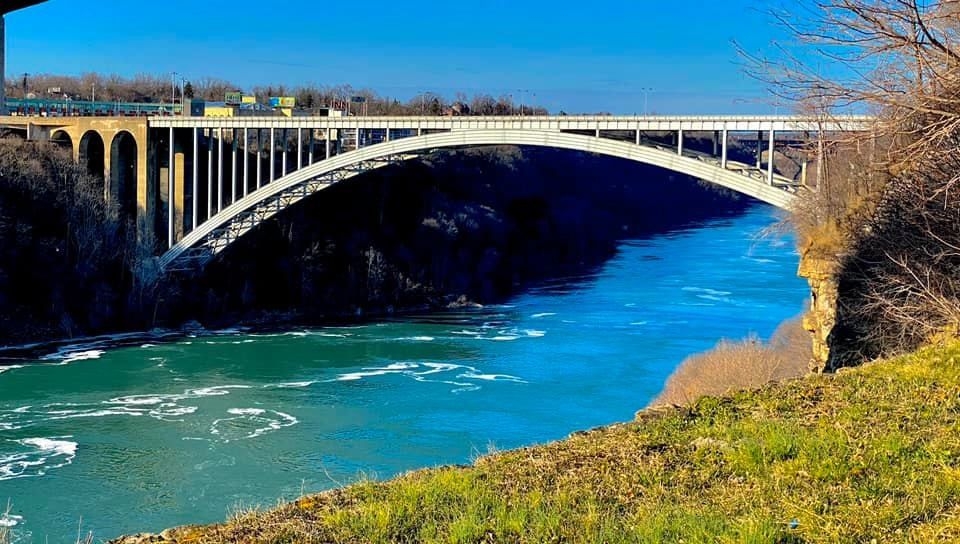 Is April a good time to visit Niagara Falls?
Visiting Niagara Falls in April
2023-03-20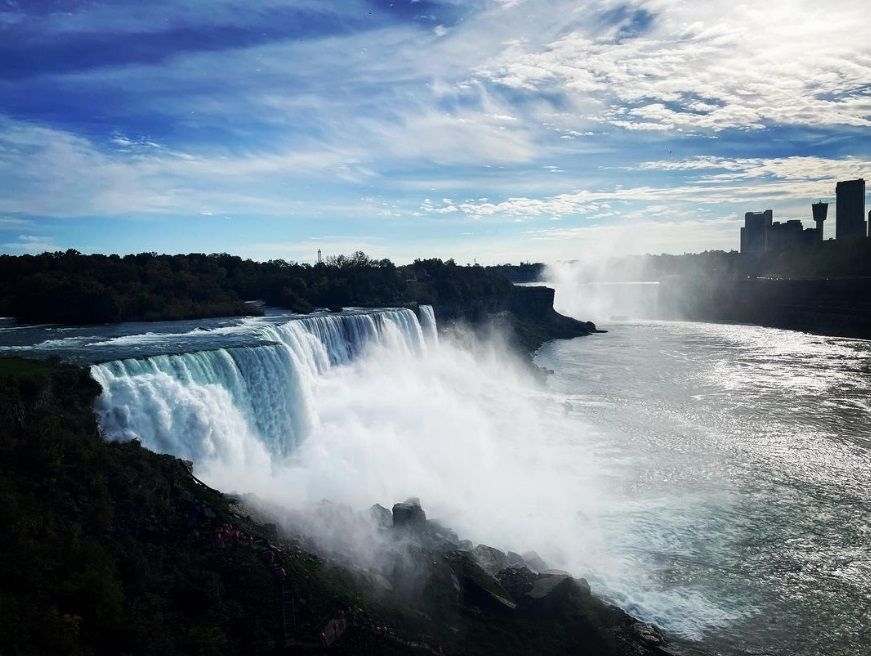 Best Time to Visit Niagara Falls
2023-02-28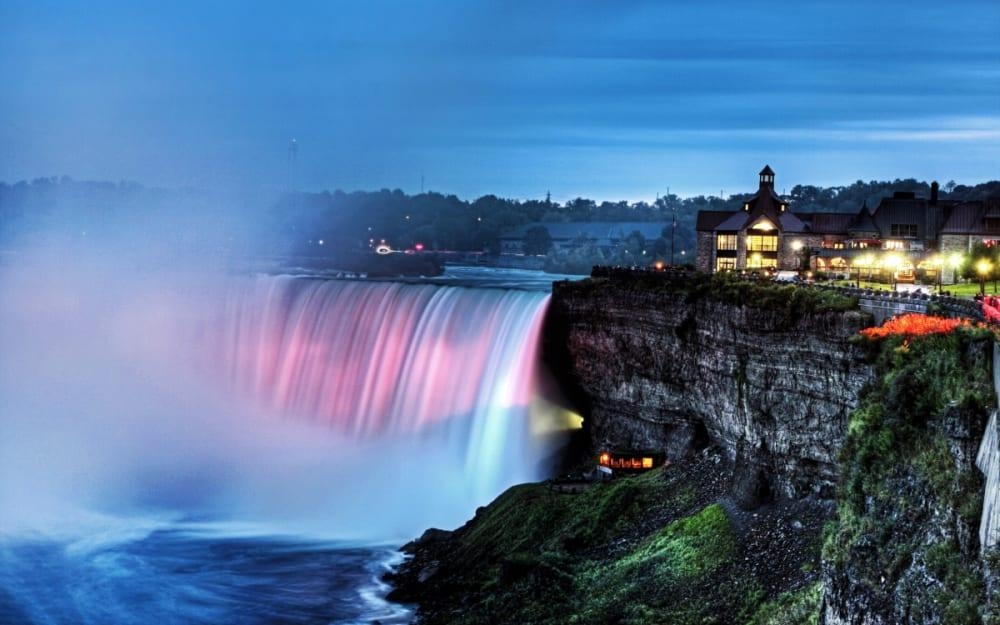 Reasons to Visit Niagara Falls in March
2023-02-20