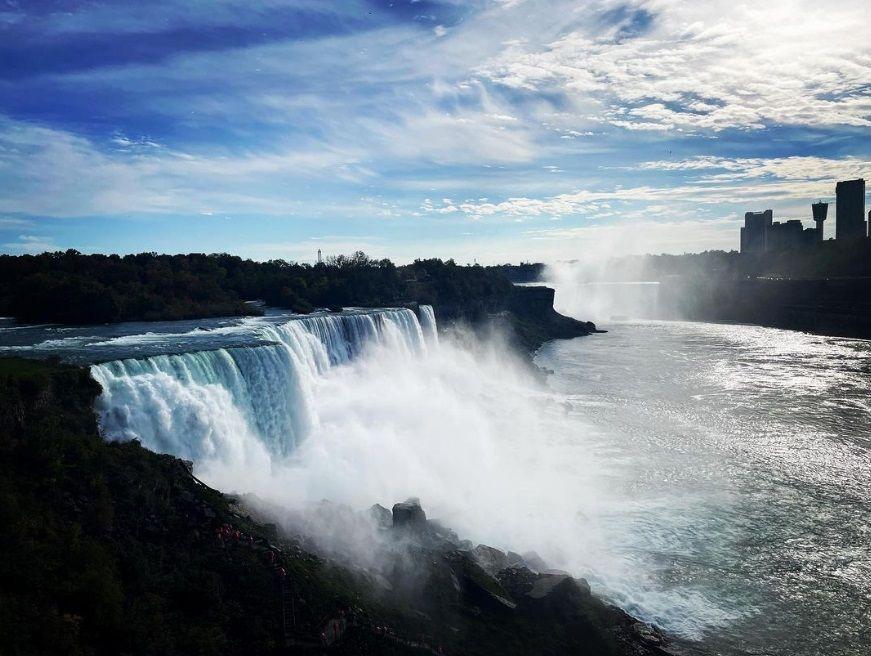 Best Time to Visit Niagara Falls
Table of Contents

Choosing an appropriate time for your Niagara Falls visit is crucial, as what you'll see, experience, and explore here largely depends on the time of year you visit. Though the best time to visit Niagara Falls largely depends on your preference for energy-filled or slow-paced adventure, a majority of tourism pundits agree that the best time to visit this city of magnificent Falls is from May to September. Here's an account of reasons that justify this time bracket as being the best time for your visit.
Book Your Ultimate Tour to Niagara Falls Today!
City Awakens from Its Winter Sleep During Summer
May witnesses the onset of peak season as summer sets in, bringing everything from street artists to snow-laden places to life. During the winter season, both sides of Niagara Falls (the American side & the Canadian side) are draped in white sheets of snow, restricting access to many iconic destinations. As summer begins to set in, the city throws away the snow sheets and becomes alive & spirited. This means you'll get the advantage of the weather in Niagara Falls and be able to explore everything – literally everything – within Niagara Falls.
Longer Daylight Hours Means More Time for Exploration
With summer setting it, daylight hours also expand, creating more room for your exploration in & around the city. On summer solstice day (the longest day of the year) daylight hours are as long as 15 hours & 40 minutes! This makes summer solstice day here 6 hours & 31 minutes longer than winter solstice day (the shortest day of the year). Don't worry if you're a nightlife lover, for summer nights here are as vibrant & full of life as summer days.
Temperatures Highs & Lows are Most Suitable 
Average highs during these months oscillate between 27 C to 14 C, and mists & breezes from the Falls are there to cool you down as you stroll through its streets. Sometimes, the summer heat might get a bit unbearable – especially during the hottest months – yet you'll find plenty of ways to beat the heat ranging from indoor spaces to outdoor splashy adventures, and from botanical getaways filled with natural beauty to hiking in the countryside.
Niagara Falls is Literally Alive During Summer 

(Credit: Niagara on the Lake / Facebook)
Niagara Falls area is most alive, vibrant, energetic, and vivacious when peak season is in full swing during summertime. Summer in Niagara Falls means so much: splashy escapades at adventure parks, fresh harvest from farmlands along the Niagara Parkway, flowers blooming to the fullest in the early summer months, the onset of fall-colored landscapes as summer nears its end, boating in Niagara River, leisurely walks in its parks during summer evenings, visiting the Falls on a boat tour, ziplining across the Falls, camping on the shore of Lake Ontario, navigating the warm waters of Niagara Gorge, and so much more!
Match Your Frequency with Crazy Crowds Pouring In!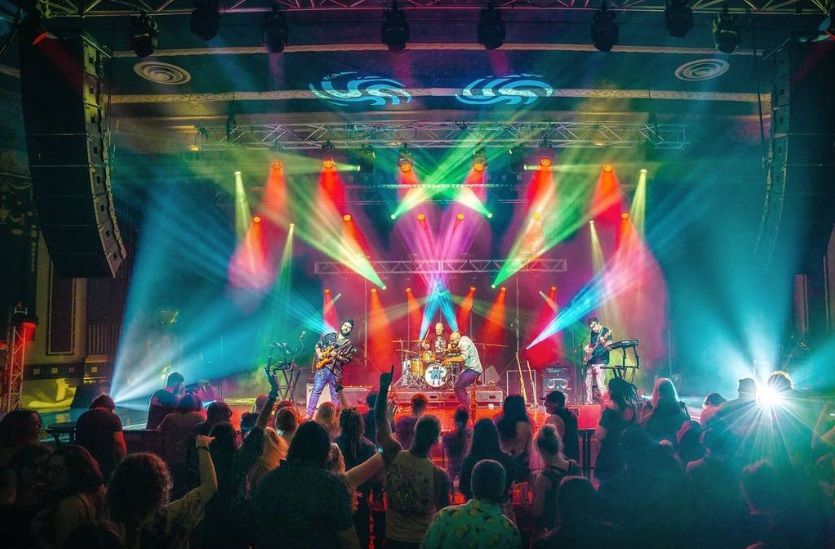 (Credit: nystatemusic / Instagram)
If you're a crowd lover and love being surrounded by full-of-life and full-of-energy enthusiasts, the summer months would be the best months for your visit. You'll find plenty of people wherever you go. Who knows? You might find new friends as crazy and as avid travelers as you during your next summer visit to Niagara Falls!
Free Discover Niagara Shuttle is Available!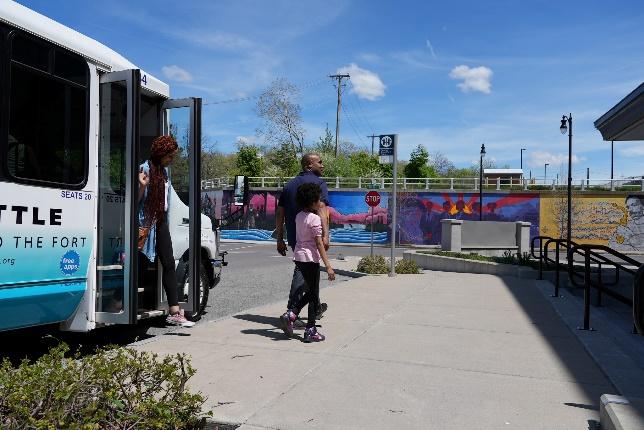 (Credit: Discover Niagara Shuttle / Facebook)
If you're vacationing on budget and eyeing ways to cut transportation costs, here's another reason for declaring summer as the good time to visit Niagara Falls in 2023: the Discover Niagara Shuttle (on the United States, New York State side of Niagara Falls) is available, and that too FREE! This means your routing in the city will be free, leaving you with more dollars to spend on your food, shopping, and entertainment.
Summers Visits to Iconic Places are More Rewarding
With everything in full swing, your summer visits to iconic places on both sides of the Falls would be more fulfilling than visits during other times of the year. On the American side, some places worth adding to your bucket list include Cave of the Winds, Maid of the Mist, Whirlpool Rapids, Niagara Gorge Trail, Aquarium of Niagara, and Niagara Falls State Park. On the Canadian side of the falls, you cannot take a chance to miss out on Hornblower Niagara Cruise, Skylon Tower, Illumination Tower, Journey Behind the Falls, Niagara Parks Power Station Currents Light Show and Sound Show, and Queen Victoria Park.
In nutshell, if you aren't vacationing on a budget, love exploring cities crowded with tourists of all colors & creeds, and love high-energy adventures, your best time to visit Niagara Falls in 2023 would be the summer months spanning from the onset of summer in May to onset of the autumn season in September. Spoiler Alert: Get ready for a shock to know exorbitant hotel rates and other expenses once you're here, as everything goes expensive during peak season – all thanks to the Supply & Demand theory! 
So? Ready to make this summer your Niagara Falls summer? Not sure where to begin? Scroll through these Niagara Falls, Canada, and Niagara Falls, USA Tours to get help with your upcoming summer tour to Niagara Falls.