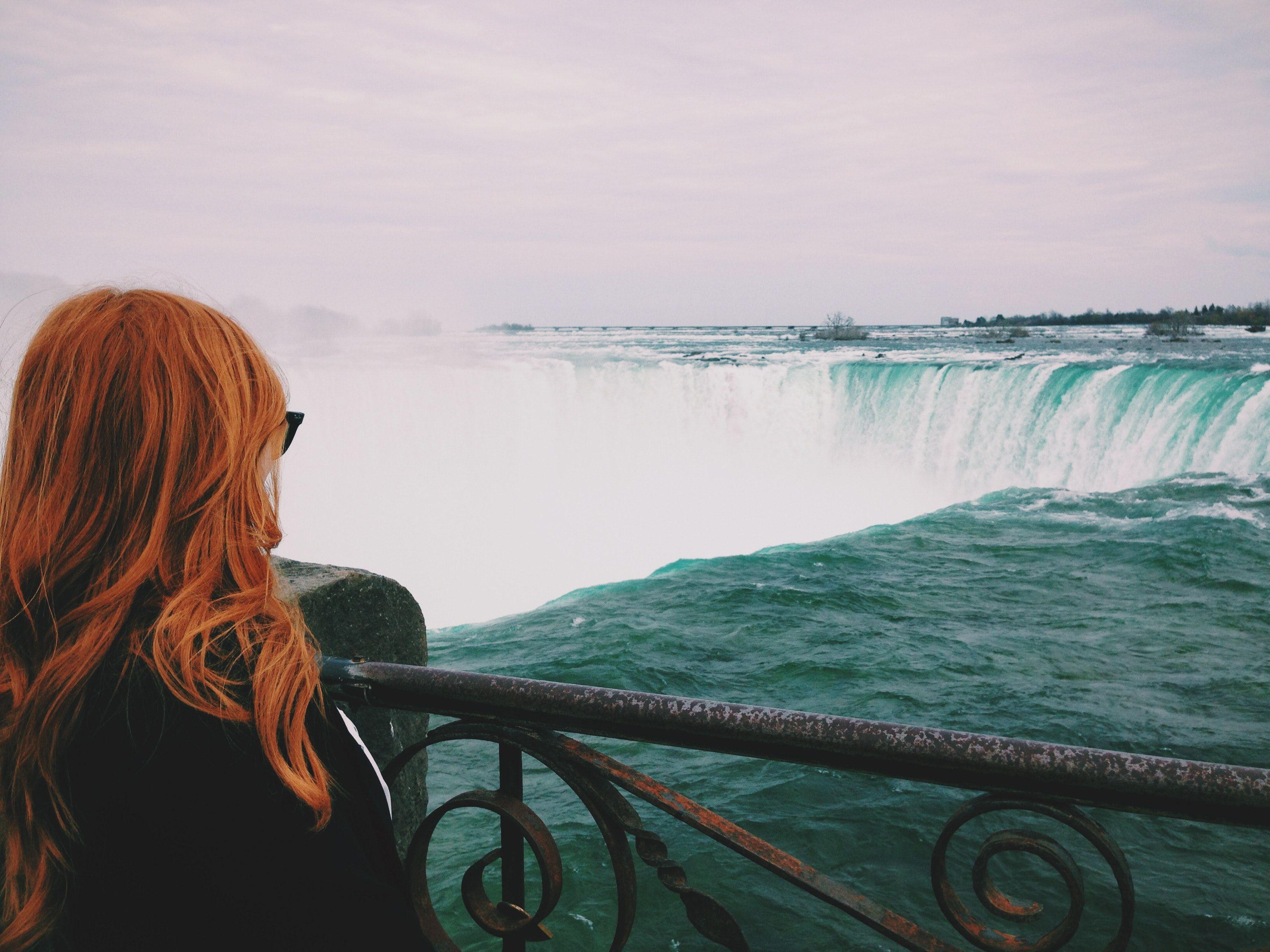 Things to Do in Niagara Falls in Summer
Table of Contents

If you're on your active hunt for the best time to visit Niagara Falls, you would have probably come to the conclusion that summer is the best time to explore this city of geographic wonders (it's because of this you're here, reading this, isn't it?). Now that you've decided the upcoming summer to be your visit-time to this ultimate destination, we're here to help you compile your list of things to do in Niagara Falls in summer. Depending on the side of Niagara Falls you visit (if you're knowing this now, we're pleased to be the first ones to tell you that Niagara Falls has a Canadian side and a United States side as the city is divided between these two), you'd find plenty of things-to-do once you're here. Here's a list of things that you should definitely consider adding to your next Niagara Falls visit bucket list.


For your convenience, we divide the list into two: Things to do in Niagara Falls, USA, and Things to do in Niagara Falls, Canada. Not sure which of the two sides of the falls to opt? Go through this detailed account of the Canadian Side vs. US Side to make the right choice!
Things to Do in Niagara Falls, Ontario, Canada in Summer
Hop On the Hornblower Niagara City Cruise
When in the city of the famous falls, an up & close experience of these falls on a boat tour is a sin qua non! On the Canadian side, you can get a proximate experience with the Falls aboard Hornblower Niagara City Cruise. Hop on this boat tour, and let your one-of-its-kind experience with these phenomenal Fall begin!
Explore the Journey Behind the Falls
Another way to undertake the quintessential Falls experience on the Canadian side is Journey Behind the Falls. As its name depicts, this will take you close to the base of the Canadian Horseshoe Falls. Aboard its observation decks, you'd be treated with magnificent views of freshwater falling to the basin below at a speed of at 65 kilometers per hour. Spoiler Alert: Get ready for a splashy experience. Though you'd be provided with a complementary yellow poncho, this might not be enough to save you from freshening splashes of water greeting you in Niagara way. Well, if it's summer, who cares about these splashes? Isn't it?
Enjoy Cityscape from Atop Skylon Tower
No matter how much of a place you explore on earth, bird's-eye views from atop are always one-of-its-kind. For such an experience in Niagara Falls, Canada, we'd recommend climbing up the 160m Skylon Tower in its signature yellow bug elevator, and treating yourself to the breathtaking views of the cityscape down there. The Revolving Dining Room here is also all set to give you a dining experience like never before. The restaurant rotates 360 degrees in an hour to give its diners a feast for both: your eyes and your taste buds!
Take a Whirlpool Aero Car Ride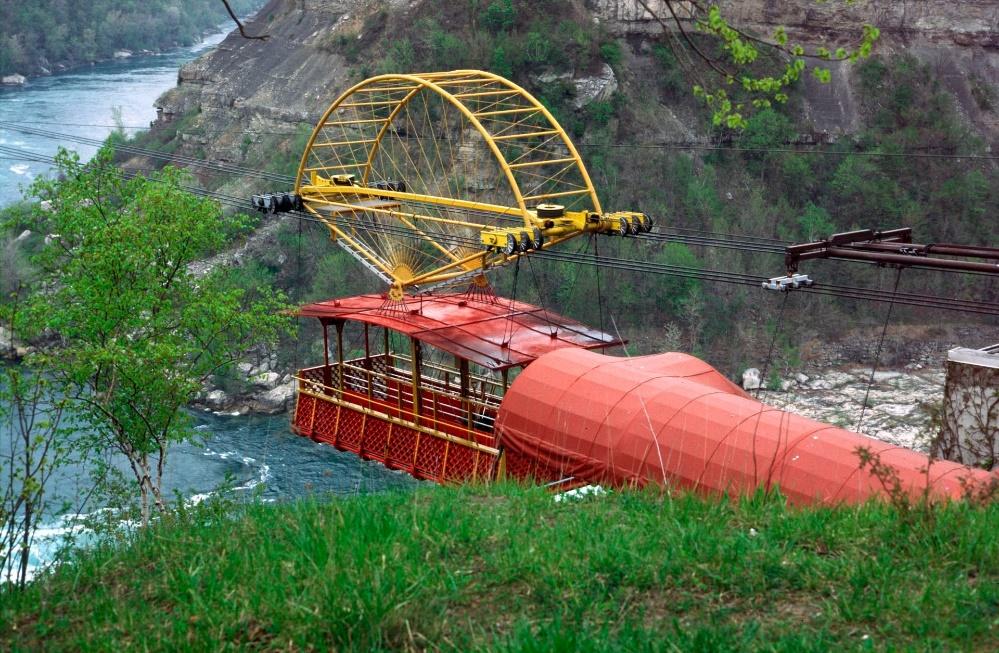 After the Falls, the Niagara River's swirling rapids are the next big thing in Niagara Falls, Canada. To witness the beauty of its teal-colored waters gracefully swirling into the Whirlpool Rapids at Niagara Gorge, hop on the red & yellow themed Whirlpool Aero Car, and enjoy your unforgettable ride over the crushing waters. Fun Fact: During your cable car ride, you'd be taken to the United States side of the border four times, and that too without a passport. So! Get ready for your passport-less entry to the United States, be it for a few minutes only!
Go Adventurous at Clifton Hill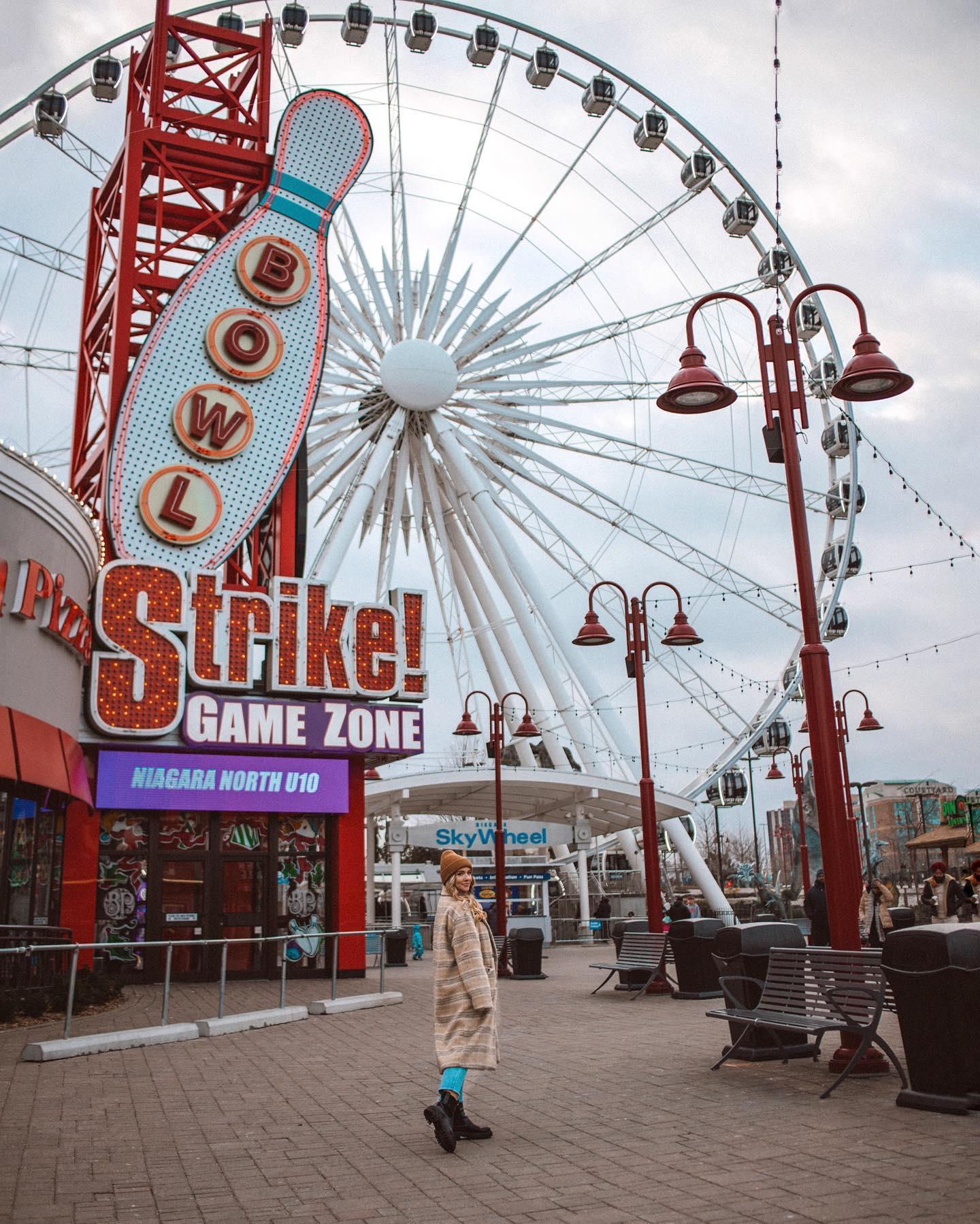 Niagara Falls, Canada is not only about nature but never-ending fun & adventure as well. Enjoy your fit of adventure at Clifton Hill, a signature street of fun providing a blend of attractions, restaurants, entertainment, and shopping. You'd never be short of things to do here, and even a day dedicated to its exploration would turn out to be short. Don't miss out on the iconic Niagara SkyWheel here taking you to a height of 175 feet and treating you with uninterrupted views of the city up to the magnificent Falls.
Things to Do in Niagara Falls, NY, USA in Summer
Spend a Picnic Day at Niagara Falls State Park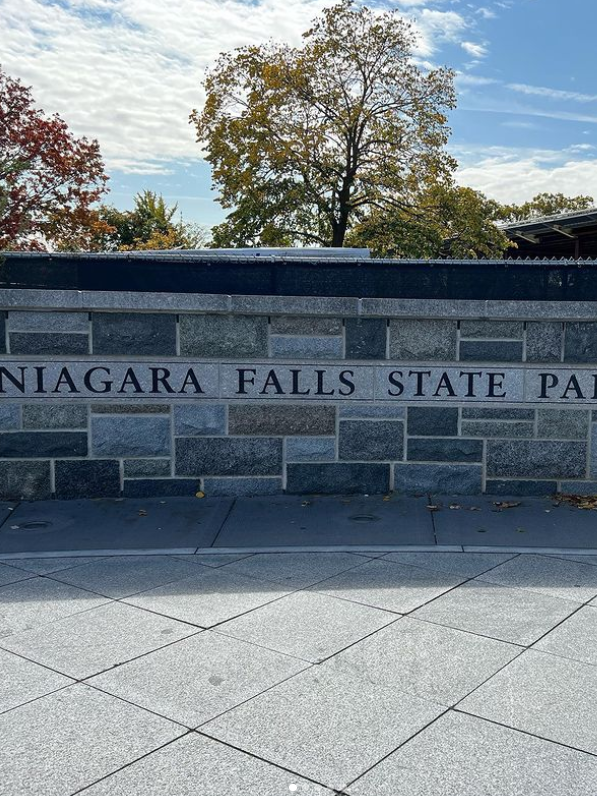 On the American side, your Niagara Falls excursion should begin with a picnic day at Niagara Falls State Park, the oldest state park in the United States. This park has something for everyone – be it fun-loving kids, adventure-loving teens, sporty early-twenties, or mid-aged nature-lovers. Spare at least a day for exploration of this historic park offering a unique view of the free-flowing waters of the Great Lakes into the Niagara River Gorge. Don't forget to pose in front of the park's iconic nameplate and save some stuff for your social media feeds.
Ride the Maid of the Mist Boat Tour
Your trip in Niagara Falls, USA should not go without an up & close whispering with the rushing waters of the three Falls. For this, hop on the Maid of the Mist – the queen of Niagara waters – and enjoy your proximate experience with the Falls. Don't forget to tuck in the complementary blue poncho provided, but don't expect your experience to be a waterproof one, as the rushing waters of the falls would do their best to splash thousands of droplets onto you to make you feel you're actually in Niagara Falls.
Linger Over the Prospect Point Observation Tower
Before your hop on the Maid of the Mist boat tour, spend some time lingering over the Prospect Point Observation Tower. You'd be amazed to see the boats navigating the waters of Niagara River and taking passengers close to the Falls.
Taken In the Beauty of Goat Island
Apart from its popular destinations, Goat Island has plenty of other things to do, especially if you're a nature lover. You can hike up its full-of-natural-scenery walking trails, take a different perspective of Horseshoe Falls and American Falls from Terrapin Point, explore the magnificent Three Sisters Islands, stroll through its landscaped bridges & balconies, navigates Luna Island separating the Bridal Veil Falls from American Falls, stop by the food kiosks & restaurants & treat yourself with some yummiest cuisines in the town, and much more.
Explore Cave of the Winds
Don't forget to pay tribute to the legendary Bridal Veil Falls from the observation decks and viewpoints of Cave of the Winds. Here, you'll descend a 175-feet elevator taking you to the base of Niagara Gorge where you'll be cladded into a yellow poncho and special footwear to assist you in your exploration of the boardwalks and decks. After that, you'll climb up the red-themed staircase and its boardwalks to avail yourself of the opportunity to view the magnificence of these Falls and beyond from different angles.
The Bottom Line
To put it all together, your Niagara Falls excursion this summer will be an excursion filled with nature experiences, adventure, fun, entertainment, and of course shopping. So! Let this summer be your Niagara Falls Summer. Not sure how to plan and where to begin? Check out these exclusive Niagara Falls, Canada side Tours and Niagara Falls, USA side Tours and choose the one that best suits your budget and time!