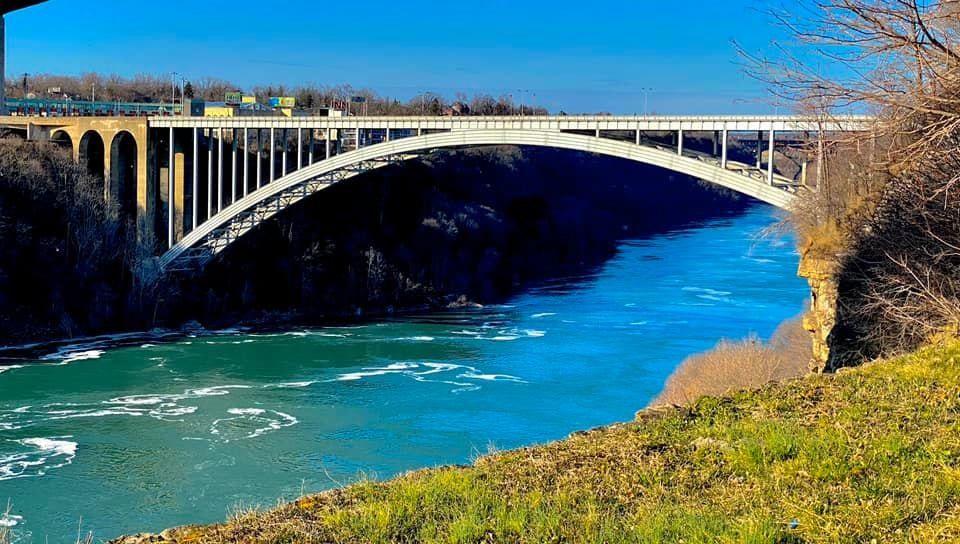 Visiting Niagara Falls in April
Table of Contents

Robert Frost's words, "When sun was warm, but the wind was chill. You know how it is with April day", provide a perfect sneak peek into how it's like to be in Niagara Falls in April. So, if you're thinking of making this April your Niagara Falls April, pat yourself [on behalf of us] for this perfect time-choice! There can be no other month like April to visit Niagara Falls – when the sun is slowly picking up heat but chilly winds are there to cool it off, when the summer is tip-toeing but mild in its effect, and the air is filled with tantalizing-scent of newly set-in spring. Eh? Feels like too romantic? Well, this is what Niagara Falls exactly is during April!
Not sure how prepare yourself well for this filled-with-spring-&-summer-vibes encounter with Niagara Falls? Here's a quick round-up of everything you need to know before you pack your bags and head off to this iconic place.
Is Niagara Falls open in April?
Well, the question might seem too naïve, but the first thing that comes up when planning a visit-time is whether it is open during the given time-frame. As far as Niagara Falls is concerned, the city warmly welcomes tourists round the year – that, of course, includes April as well!
Scared of Missing Out on Iconic Places in Niagara Falls? Take a Guided Tour
What Weather is April in Niagara Falls?
The one-word answer is 'pleasant'. In fact, too pleasant to be your Niagara Falls month. It's a bit difficult to confine April weather to one word, as it is the month of transition: the month of doing away with the chill spill of winters, and the month of spring slowly crawling in. If you're a pluviophile [rain-lover], you've got another reason for April to be your Niagara-month: this month sees average 10 days of rain pours. So, April weather in Niagara Falls is all about a pinch of winters, a tea-spoon of summer, a table spoon of spring, and a table spoon of rain!
Is it too Cold to Go to Niagara Falls in April?
Partly yes, partly no – depending on your definition of 'cold'. As far as temperatures are concerned, meteorologists forecast the average high temperature to be 10.2°C (50.4°F), and the average low temperature to be 3.4°C (38.1°F). Sometimes temperatures may get as low as 0°C leading to mild snowfall. Finding it difficult to relate to these numbers? Let us simplify this for you: April in Niagara Falls can be cold, but not too cold to curb your outing sprees. In fact, if you love cool breezes kissing your face and whispering stories of time in your ears, there can be no better month than April to visit Niagara Falls.
How Should I dress for Niagara Falls in April?
Niagara Fall's April mood-swings are pretty unpredictable, so you better pack up for your Niagara adventure vigilantly. To keep up with the diverse range of April temperatures and equally diverse range of experiences here, it's better to fill your travel capsule with comfortable clothes that can layered when needed. While some gorgeously vibrant day dresses [matching the bright colors of blooming spring and unfolding summer] are a must, don't forget to bring layers that can help keep you warm (or cool) as needed. In addition, a waterproof trench coat and a scarf will do good when it rains whilst your outing sprees.
Keep hoodies and umbrella to your to-add-list too for same reasons. Pack clothes are another good option to keep you warm and active at the same time, so that you can enjoy sporty adventures to the fullest. For happening nights of this magic city, bring some happening clothes that can gracefully complement your night-outs here. Last, but most important, bring your aesthetic sense along to layer your dresses and accessories elegantly together – everyone wants to pose like celebrity for their social media feeds, isn't it?
Is Niagara Falls Crowded in April?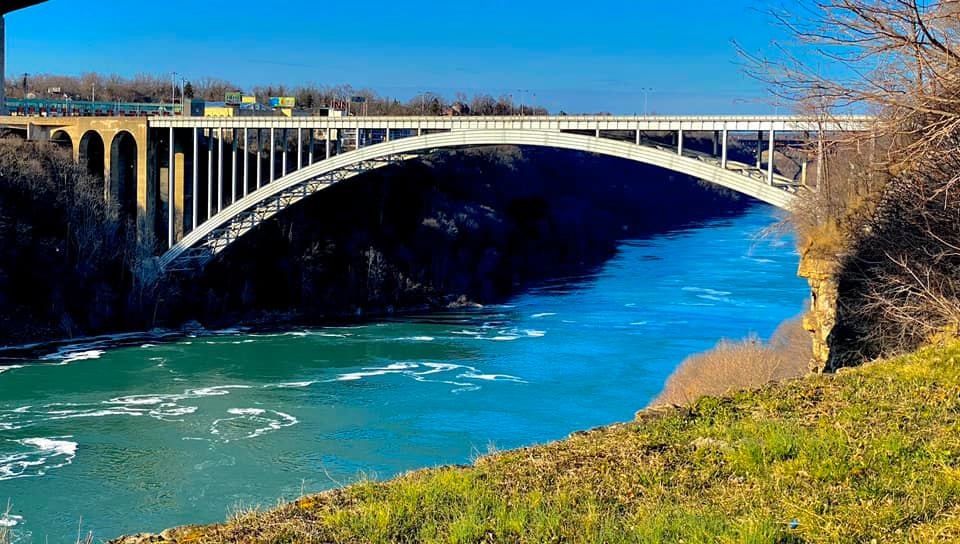 (Credit: PhotoTito Nandi / Facebook)
This questions if for you if you: (i) are avid crowed lover or (ii) an avid crowd avoider! Well, the answer might or might not please you, depending on your degree of crowd-fondness or crowd-aversion. Having said this, let's get straight to the answer [that isn't that straight though]: Niagara Falls in April is not as crowded as peak season, but it isn't as quiet as it is during peak winters [read off season]. So, it is somewhere in between this crowd-spectrum. Crowds just start pouring in but not in large numbers. So, your experience here will be filled diverse experiences ranging from leisurely morning walks in not-so-crowded streets giving you some melancholic vibes to sun-kissed afternoons lying on not-so-busy river beaches, and from evenings slowly gaining momentum to full-of-light night spots. So, what other time can be better than getting all these experiences in just one visit?
What Should be On My Niagara Falls April-Bucket-List?
On the Canadian side, your quintessential Niagara Falls experiences should include Journey Behind the Falls, Whirlpool Aero Car, Whirlpool Jet Boat Tours, Niagara Parks Power Station, Clifton Hill, White Water Walk, Skylon Tower, Niagara SkyWheel, and Hornblower Niagara Cruise. Don't miss out on the Niagara Falls Elvis Festival featuring top Ultimate Elvis Tribute Artists. On the US side of Niagara Falls, not-to-miss-at-all experiences include Maid of the Mist, Niagara Falls State Park, Cave of the Winds, Whirlpool State Park, and Rainbow Air Helicopter Tour.
In case you're confused between the two sides, we'd like to take this opportunity to inform you that Niagara Falls is actually divided into two sides, the Canadian side and the United States side.
Check-In to Iconic Niagara Falls Locations at a Special Price
The Bottom Line
By now, you should've got plenty of reasons to make this April your Niagara Falls April! So! Get ready for an experience filled with winter goodbyes and spring & summer welcomes – and it is these transition periods that make this city extra-beautiful in April. Would like to take your kiddies & partner along? Or eyeing an adventurous getaway with your friends as travel-maniac as you? Explore our top-rated small-group tours for Niagara Falls, Canada & Niagara Falls, USA, and see it all with your loved ones at a special price!