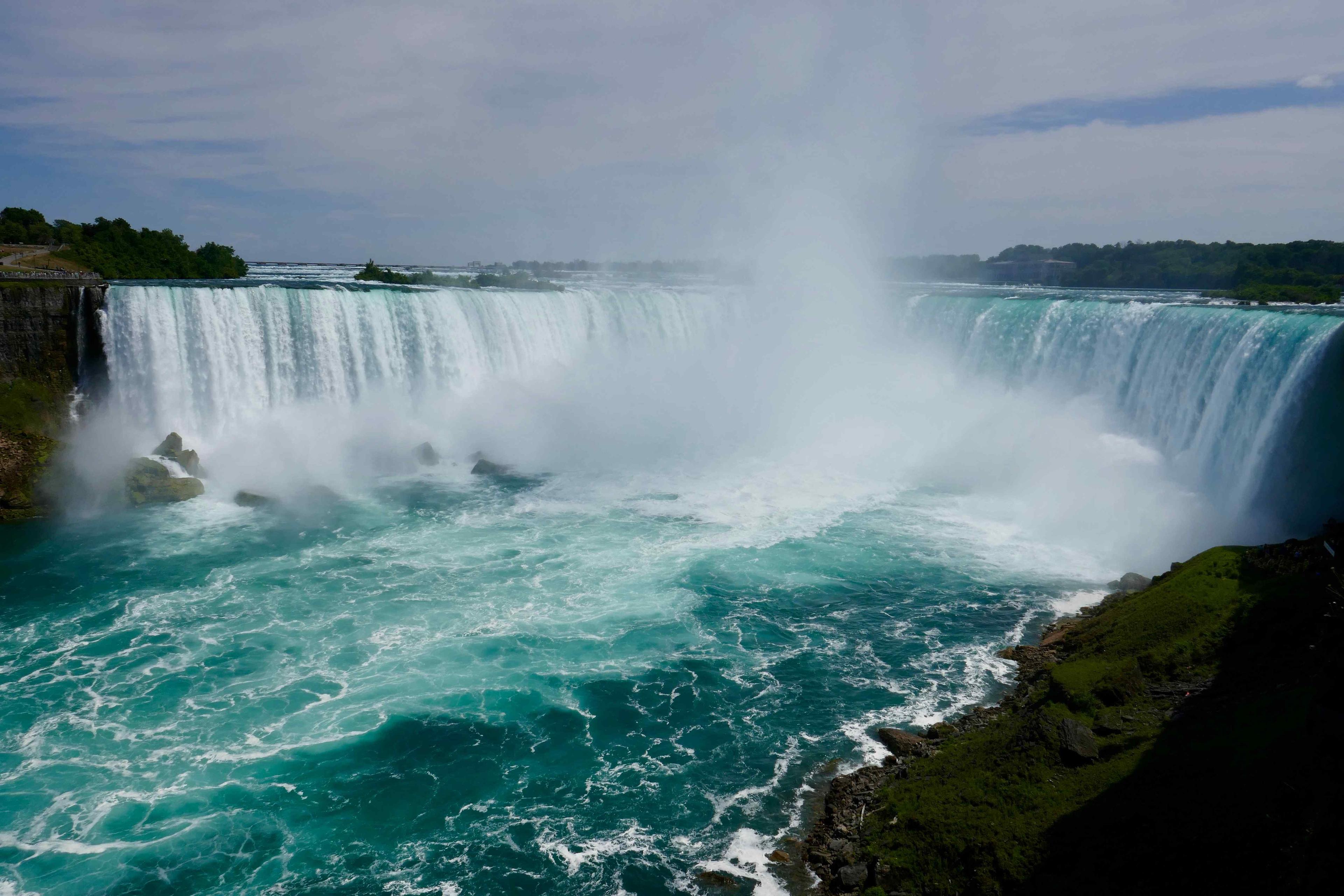 Visiting Niagara Falls in June
Table of Contents

A June in Niagara Falls is all about beating the summer heat at the misty falls, matching your frequency with the crazy crowds pouring in from all parts of the world, and enjoying happening nights with lots & lots of fun. Sounds enticing?
In reality, Niagara-Falls-June is much more than this! Here's a detailed [perhaps convincing] account of why this June has to be a Niagara Falls June. 
Book Your Ultimate Tour to Niagara Falls Today!
Niagara Falls Weather in June
June weather in Niagara Falls is an oxymoron: warmly cold. Days are filled with scorching heat begging for some splashy experience, while nights are cool enough to make you feel alive with temperatures fluctuating between 14°C to 24°C.
During the day, mists and breezes from the waterfalls are there to beat the heat, whereas nights cool off to make the weather perfect for a night-out binge. 
Is June a Good Time to Visit Niagara Falls?
If you're a crowd lover and draw energy & enthusiasm from swarms of people, June is just the perfect time for your visit to Niagara Falls. Tourist season is in full swing in June allowing you to appease the mingler in you - meet people from different cultures, interact with them, learn new perspectives, and [possibly] make new friends. 
Apart from this, the June heat is perfect for a misty experience at the falls [an experience that every visitor to Niagara Falls is anxiously looking forward to]. As you get up & close to the falls, you're destined to get wet [no matter whether you're wearing the iconic yellow/pink ponchos].
Taking such a misty experience in June means living the moments of mist kissing your face to the fullest [without feeling too cold]. Just imagine yourself standing faced up, eyes closed, letting the misty droplets kiss your face – feeling soothed? In reality, the June experience at the falls is much more than this!
Explore Niagara Falls Happening Nightlife with Our Scenic Night Tour
Things to Do in Niagara Falls in June 
By now, you should be sure of one significant thing to do in Niagara Falls in June – the mist-filled experience in and around the Niagara River and the falls [that feels altogether different when it beats the June heat].
On the Canadian side, you can either hop on the Hornblower Niagara Cruise or head to the Journey Behind the Falls' outdoor observation decks for close and personal views of the falls. On the American side of Niagara Falls, you can board Maid of the Mist or visit Cave of the Winds for a proximate experience with the falls.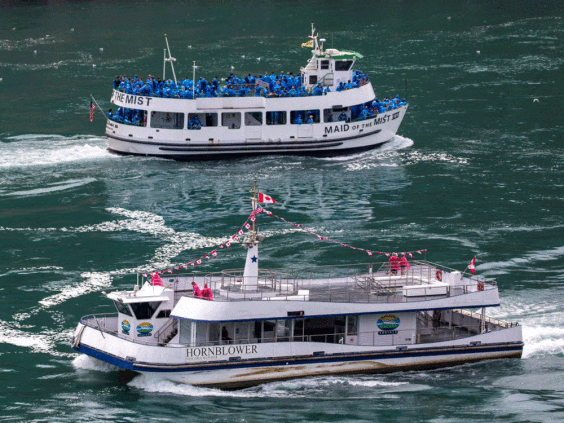 (Credit: Daniel Arenson, Sci-Fi & Fantasy Author / Facebook)
Beyond the falls, some other iconic things to do on the Canadian side include Whirlpool Aero Car, Whirlpool Jet Boat Tours, Niagara Parks Power Station, Clifton Hill, White Water Walk, Skylon Tower, Niagara SkyWheel, and Movieland Wax Museum. On the United States side, the list includes Niagara Falls State Park, Whirlpool State Park, and Rainbow Air Helicopter Tour.
Book Your Private Excursion to Niagara Falls Now!
The Bottom Line
Time to spill the beans! June is your perfect Niagara Falls month if you love crowds teeming with the full-of-life vibe, meeting new people, making new friends, enjoying misty-experience without worrying about temperature highs & lows, splurging on boat tours to the magnificent falls, lingering over observation towers to take in the beauty of summer sunsets, and enjoy late-night leisurely strolls with people-watching – Niagara Falls gotta be your June-destination.
Confused about where and how to begin? Explore these meticulously planned & executed small group Niagara Falls Canada Tours & Niagara Falls, USA Tours and see it all at a special price! A quick read to How to Plan a Trip to Niagara Falls, Things to Do in Niagara Falls in Summer, and What Airport is Closest to Niagara Falls might also help plan your Niagara visit.