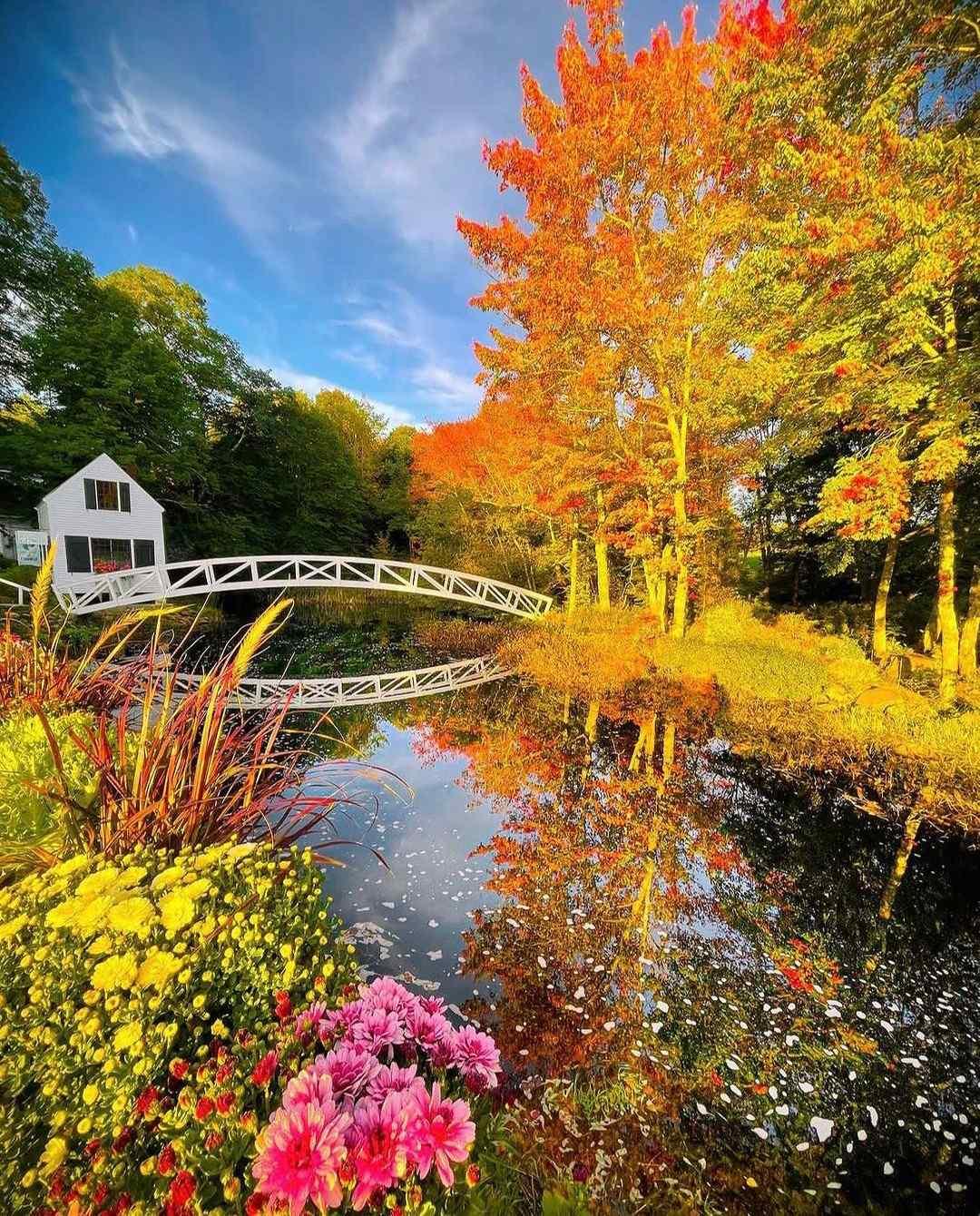 Visiting Bar Harbor, Maine in October: Fall Foliage and More
Table of Contents

Bar Harbor, located on Mount Desert Island by Frenchman Bay in Maine, is a year-round destination that truly shines in October. This article will guide you through the wonders of visiting Bar Harbor in October, highlighting the breathtaking fall foliage, stunning fall colors, exciting activities, and useful information for your trip. Read on to discover why October is the perfect time to explore this coastal gem!
Discover the Best of Bar Harbor & Acadia National Park!
Is October a good time to visit Bar Harbor?
Absolutely! October is an excellent time of year to visit Bar Harbor. The weather is moderately chilly with temperatures ranging from 47°F to 57°F (8°C to 14°C). You'll experience less crowded streets, making it an ideal time for a peaceful getaway.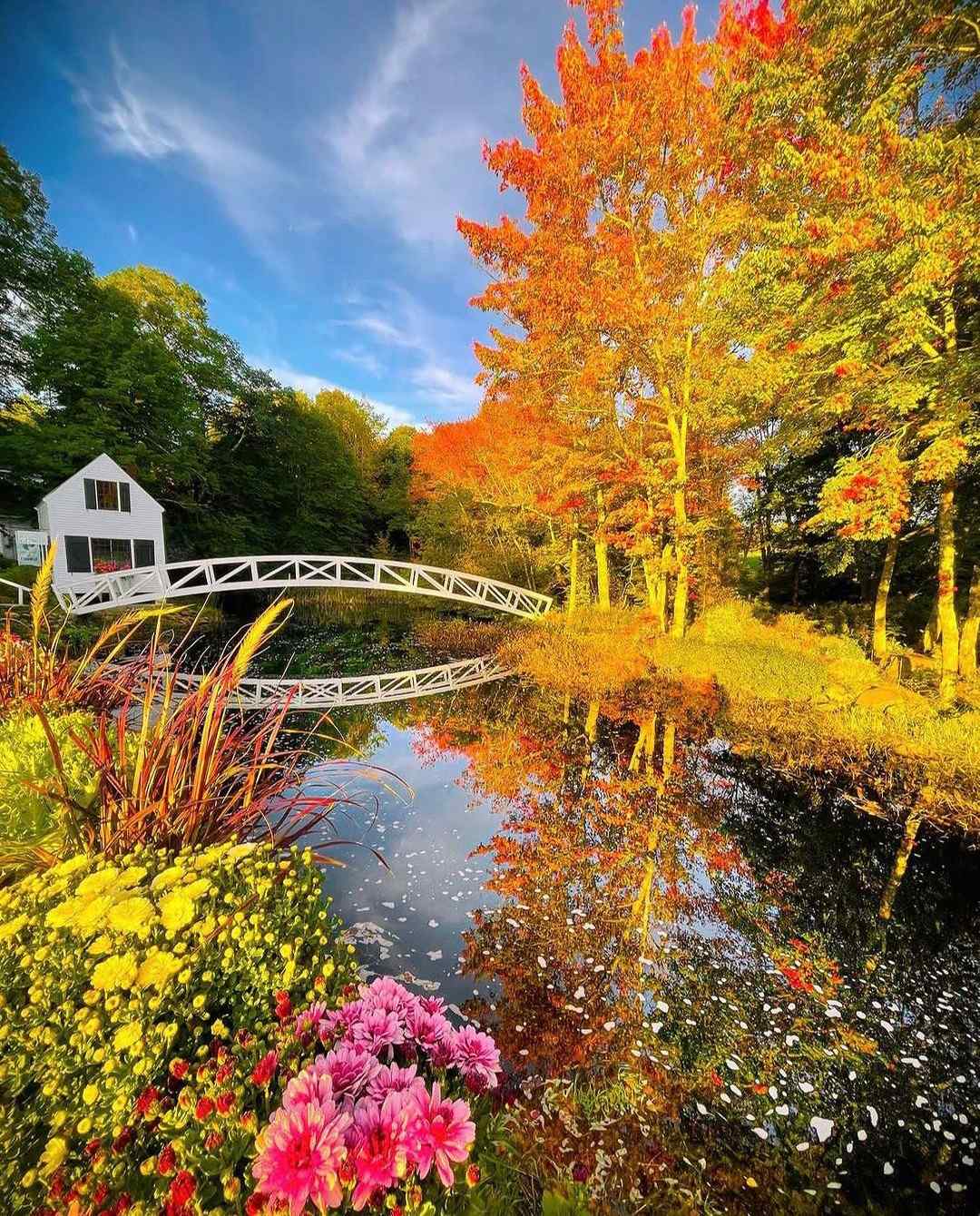 (Photo via @jameskblundell / Instagram)
Bar Harbor October: Fewer Crowds, Spectacular Foliage
One of the key reasons to visit Bar Harbor in October is the opportunity to witness the stunning fall foliage. Acadia National Park, one of the country's top 10 most visited national parks, offers incredible views and vibrant autumn colors. Take a self-guided driving tour to explore the park's beauty, but be sure to reserve your accommodation in advance due to high demand during this time.
Things to do in Bar Harbor, Maine in October
Acadia National Park: 
Visiting Acadia National Park is a must when you come and explore Bar Harbor! Explore the park's numerous hiking trails, including the famous Cadillac Mountain and the scenic Eagle Lake Overlook. Explore Carriage Roads on two wheels or a horse of your own! Don't miss the Bubble Rock hike for an adventure.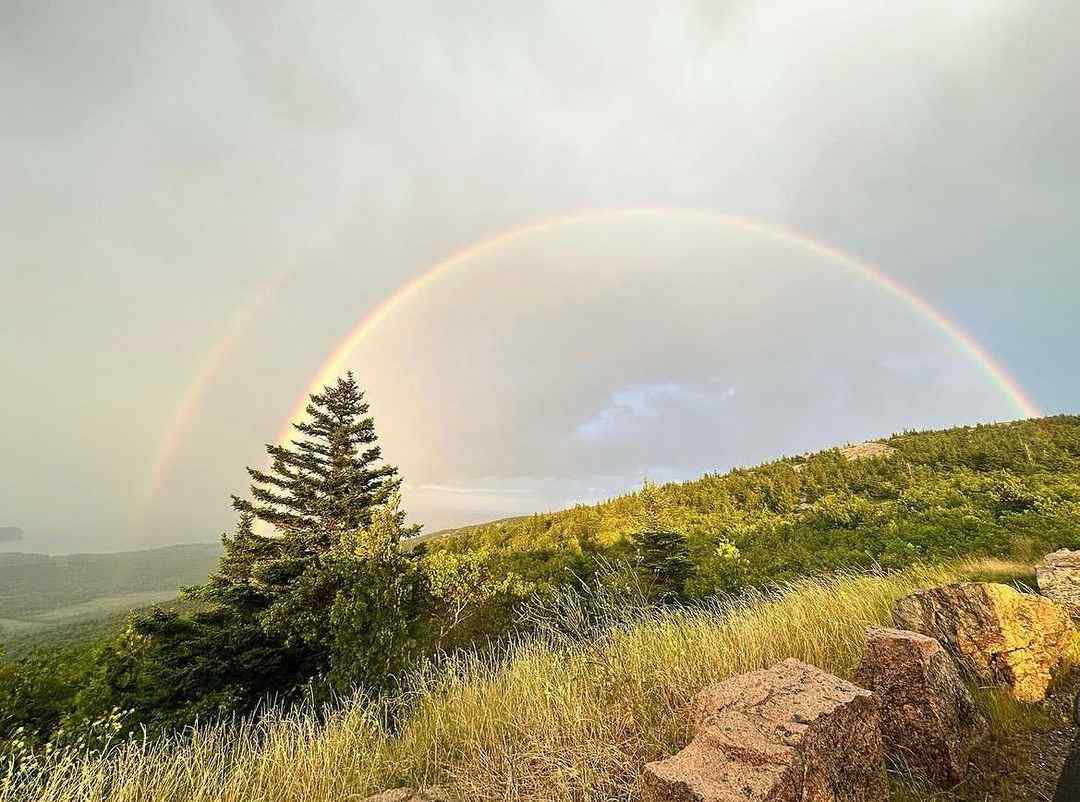 (Photo via @kidscomewith / Instagram)
Hulls Cove Visitor Center:
Start your Acadia adventure here by purchasing your entrance pass, getting information from rangers, and grabbing souvenirs.
Frenchman Bay:
Witness the dramatic views of Frenchman Bay, ideal for sunrise lovers and those seeking breathtaking views.
Bar Island Land Bridge: 
Walk across the sandbar "bridge" that's accessible only during low tide, offering unique exploration opportunities.
Asticou Azalea Garden:
Enjoy a serene fall show at this lovely garden in Northeast Harbor.
Bar Harbor Ghost Tours: 
Experience spine-tingling suspense every evening at 8 p.m. with the Bar Harbor Ghost Tours. These tours offer the much-needed enigma and storytelling. Immerse yourself in the eerie tales and mysteries that shroud the town, as knowledgeable guides lead you through the darker chapters of Bar Harbor's history. Keep your eyes peeled for spectral encounters as you venture into the enigmatic realm of the supernatural.
Abbe Museum: 
Abbe Museum is the perfect place to explore if the inclement weather has ruined your outdoor plans. It has two addresses, Downtown Bar Harbor and Acadia National Park. Come and learn about the rich culture and history of the Wabanaki (the indigenous people in Maine) & much more!
Atlantic Brewing Company:
Make a dent in the foodie scene of Bar Harbor by visiting the Atlantic Brewing Company! They have a modern brewery and taproom located in downtown Bar Harbor known as Midtown, and another brewery nestled in a charming rural setting in Town Hill, where you can also savor some delightful BBQ.
Eat Your Way Through Bar Harbor On A Food Walking Tour!
Bar Harbor October Weather
Expect moderately chilly weather in Bar Harbor during October. Dress warmly, with layers, as temperatures can vary throughout the day. Rainfall is minimal, and the crisp air adds to the autumn charm.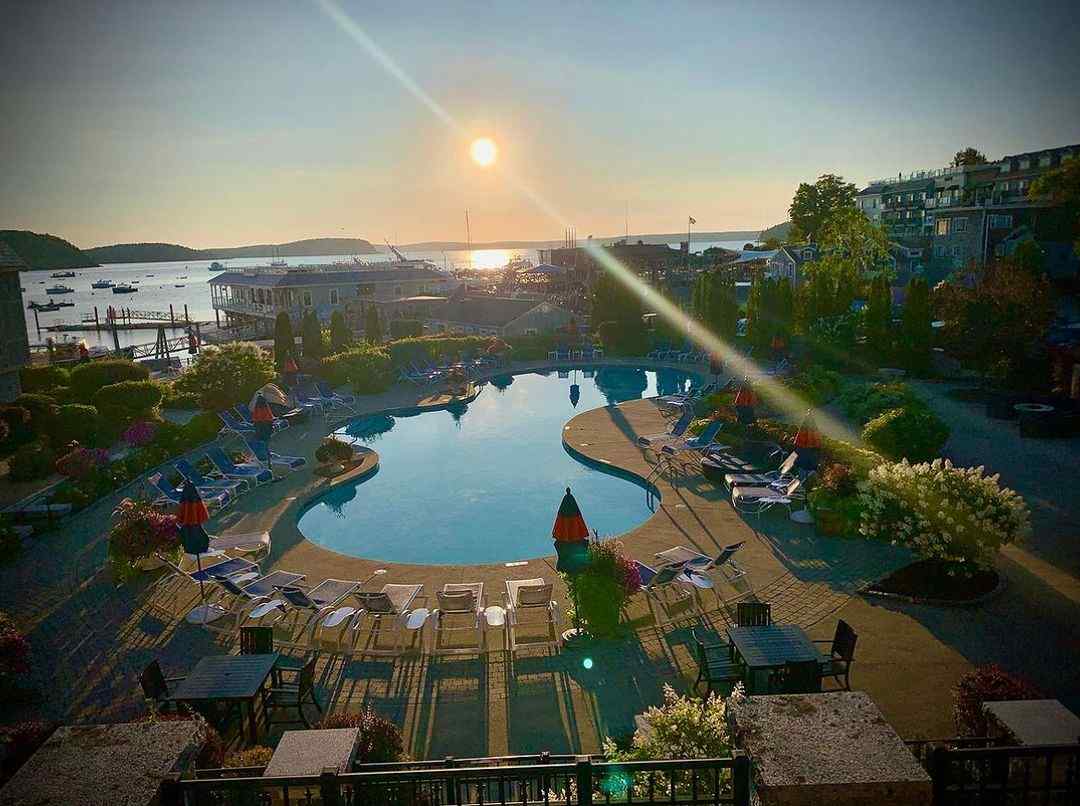 (Photo via @richjoverton / Instagram)
Is Bar Harbor crowded in October?
Compared to the summer months, Bar Harbor experiences fewer crowds in October. This quieter atmosphere allows for a more relaxed and enjoyable visit to popular attractions and restaurants.
Can you see the northern lights in Bar Harbor in October?
While seeing the northern lights in Bar Harbor is not common in October, you may be lucky on extremely clear nights. To increase your chances, visit during the Acadia Night Sky Festival in September, dedicated to admiring the beauty of night skies, stargazing, and astronomy.
Can you see whales in Bar Harbor in October?
Yes, you can! Bar Harbor offers whale-watching tours year-round, including October. Join a tour with Bar Harbor Whale Watching Co. to spot these majestic creatures in the Gulf of Maine.
Bar Harbor in Late October
As October progresses, the foliage becomes even more vibrant, making late October an excellent time for leaf peeping. Enjoy scenic drives along the coast, explore downtown Bar Harbor, and indulge in delicious local cuisine.
In conclusion, visiting Bar Harbor, Maine in October is a delightful experience. From the breathtaking fall foliage in Acadia National Park to the charming downtown area and exciting activities like whale watching and ghost tours, Bar Harbor offers something for every traveler. So, plan your trip, pack your warm layers, and immerse yourself in the beauty of Bar Harbor in the fall.