What to do in Peggy's Cove in a Day?
Table of Contents

A trip to Nova Scotia without at least a one-day trip to Peggy's Cove is no trip at all! With its exceptional natural beauty featuring windswept shores and scenic coves, a day in Peggy's Cove is going to be your day-well-spent.
Though the destination has too many things to do & places to explore to be covered in a one-day trip, at least a one-day trip is better than a no-trip-at-all. Not sure what to do in Peggy's Cove in a day? Thankfully, we've done all the research for you! In this piece, we've rounded up the best things to do in Peggy's Cove in a day that simply can't be missed! But before that, let us try to convince you why Peggy's Cove is worth your visit during your tour-de-Nova-Scotia.
Enjoy Your Coastal Escapade with Best of Peggy's Cove Tour
Is Peggy's Cove Worth a Visit?
Peggy's Cove has got all the reasons that make it a destination worth visiting. Located in Nova Scotia, Canada, Peggy's Cove is a charming coastal village known for its picturesque landscapes, iconic lighthouse, quaint village atmosphere, rich maritime history, and variety of outdoor activities . . . and these are just a few reasons why people visit Peggy's Cove. Whether you're seeking natural beauty, cultural experiences, or simply a peaceful coastal getaway, Peggy's Cove has it all for you! 
Best time of the Day to Visit Peggy's Cove (Peggy's Cove Sunrise or Sunset)?
Everyone has his/her own definition of the best time of day to visit a place. While some eye a high-energy crowdy experience, others may prefer exploring a place at a slower pace. So, it's you who choose the best time of day to visit according to your preferences. The place is usually crowded during the day.
If you're a crowd-avoider, consider visiting Peggy's Cove during the early morning or late in the evenings. This will also let you witness one-of-its-kind sunset and/or sunrise, for Peggy's Cove is known for its stunning sunrise and sunset views. So, if you're a photography enthusiast or enjoy peaceful moments by the ocean, consider visiting during a sunrise or sunset. 
Don't forget to check the local sunrise and sunset times for the specific dates you plan to visit this picturesque village.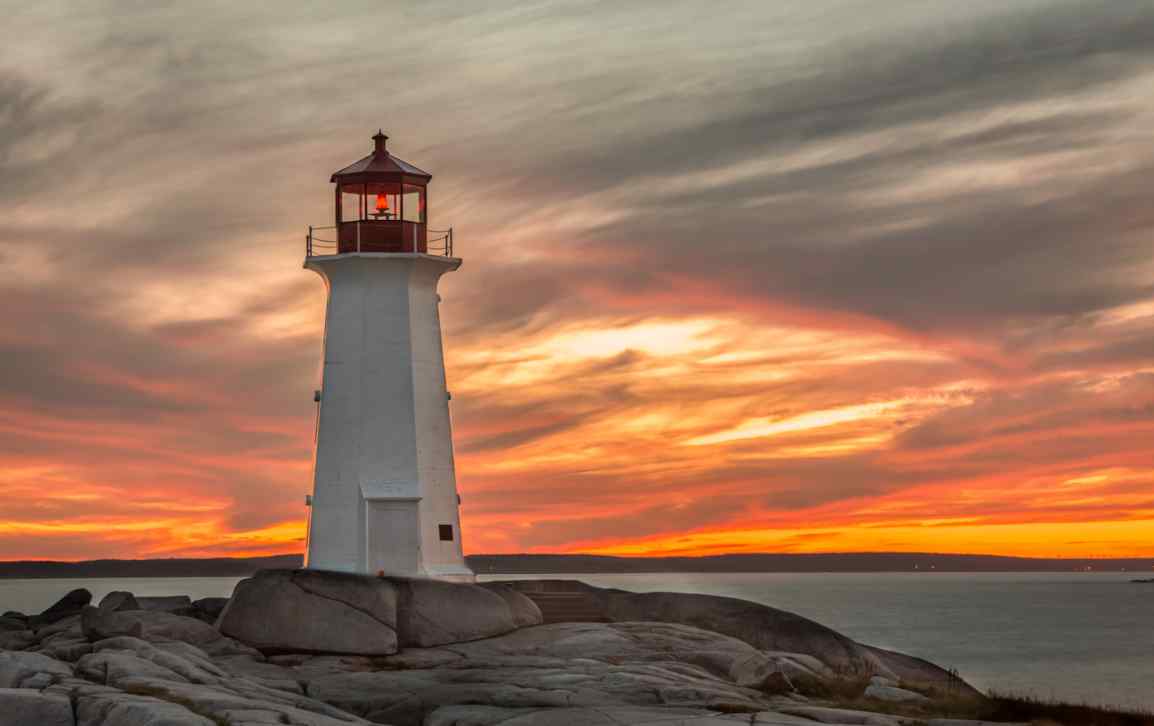 Ultimately, the best time to visit Peggy's Cove largely depends on your personal preferences. Consider the weather, crowds, and what you hope to experience during your visit, to determine the ideal time for your visit. 
Experience the Serenity of Peggy's Cove with Private Tour
Peggy's Cove Day Trip Price
As you plan your Peggy's Cove day trip, it is important to work out your costs to avoid any inconvenience. Here, we provide a round-up of major costs you're likely to incur during your one-day trip. 
Getting There: Peggy's Cove can be easily reached by road from Halifax or other neighboring towns. However, Halifax is the most-preferred route to get there, as downtown Halifax is located at a 50-minute drive from Peggy's Cove. The cheapest way to reach Peggy's Cove via Halifax is by car which costs $8 - $13 per person on average. 
Entry Fee: Entry to Peggy's Cove and the majority of its locations is free. What's more? You'll get free parking here, too! 
Activities: If you're vacationing on a budget, here's the good news for you: a majority of the places to see in Peggy's Cove are free! You can enter this picturesque village, explore its iconic lighthouse, walk around its rocky beaches, explore the quaint village streets, and enjoy your day trip for free! Pretty cool, isn't it?
Souvenirs and Shopping: As you explore its classy gift shops and art galleries, you simply can't resist the shopaholic in you! You'd feel like buying every second item you see. Here's a tip to avoid cost-escalations [and subsequent guilt of overspending]: budget for your shopping sprees beforehand. 
Meal Costs: On average, your lunch in a local restaurant, street food, and drinks for a day here would cost you around 20-25 CAD [meal costs may escalate if you opt for luxurious dining options].
Baffled as you list down your Peggy's Cove cost breakdown? Why not try a guided tour where everything is all sorted, and that too at a discounted price? Explore these Peggy's Cove Tours and book the one that best suits your budget.
How Do I Spend My Day in Peggy's Cove? 
The list is hard to compile, as Peggy's Cove is blessed with too many things to do and places to explore to be covered in a day. Nevertheless, we've compiled a list for you that covers must-do experiences and must-explore places in one day.
Explore Peggy's Cove Lighthouse:
As you enter Peggy's Cove's premises, you'll feel inspired by the iconic lighthouse that served as a post office until recently. Take a walk around the area, take in the beauty of the picturesque views of the rugged coastline, and pose for some shots to feed your social media accounts. 
Stroll through the Village:
A countryside experience is what we all yearn for, isn't it? As you stroll through this charming village's picturesque streets and lanes that connect various houses and buildings, you'd feel an authentic rural experience. Explore the colorful buildings that come your way, browse through local shops, and immerse yourself in the maritime atmosphere.
Enjoy Your 4-Hour Rural Getaway Starting from $95/Person Only
Enjoy Fresh Seafood: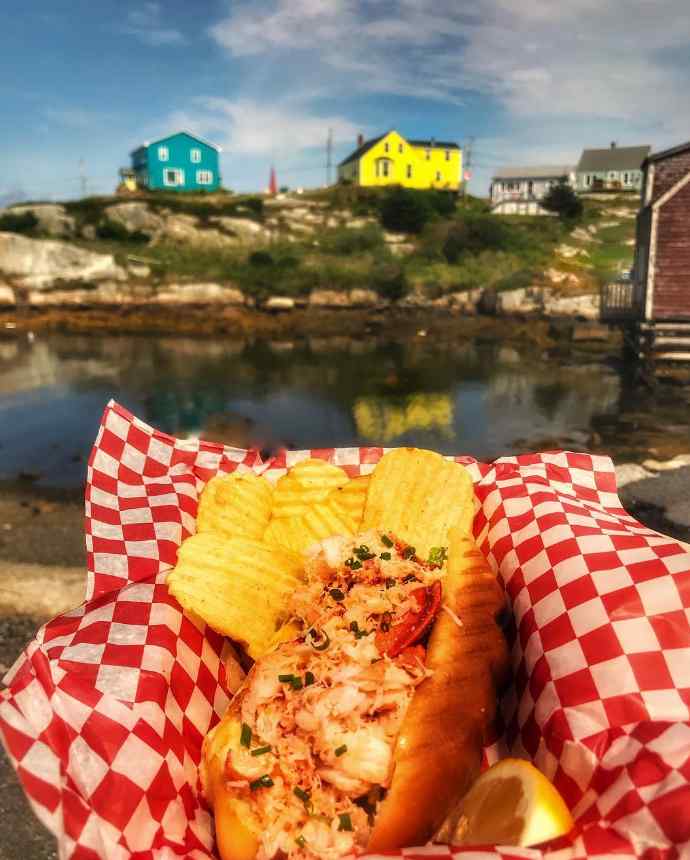 (Credit: themusicalmeanderess / Instagram)
When in a coastal village, one must not let go of the opportunity to enjoy fresh seafood. In Peggy's Cove, you'll find the world's yummiest lobster, scallops, haddocks, or fish and chips. So, while you're here on your day trip, don't miss out on a freshly caught & cooked seafood meal. 
Take a Boat Tour: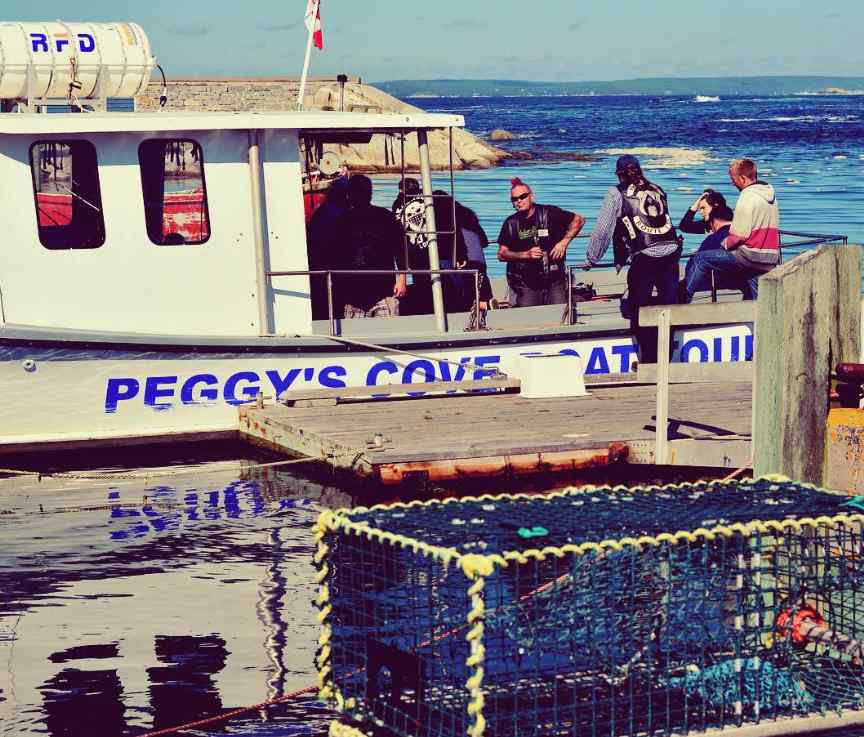 (Credit: dianasophia.ca / Instagram)
Next, your tour de Peggy Cove should feature a boat tour taking you deeper into the Atlantic coastline. The stunning rock formations, rugged cliffs, and the iconic Peggy's Point Lighthouse would all look different when relished from aboard a boat. You can join a guided tour or rent a kayak to paddle around the cove.
Experience the Magic of Peggy's Cove Sunsets
Visit the SwissAir Memorial: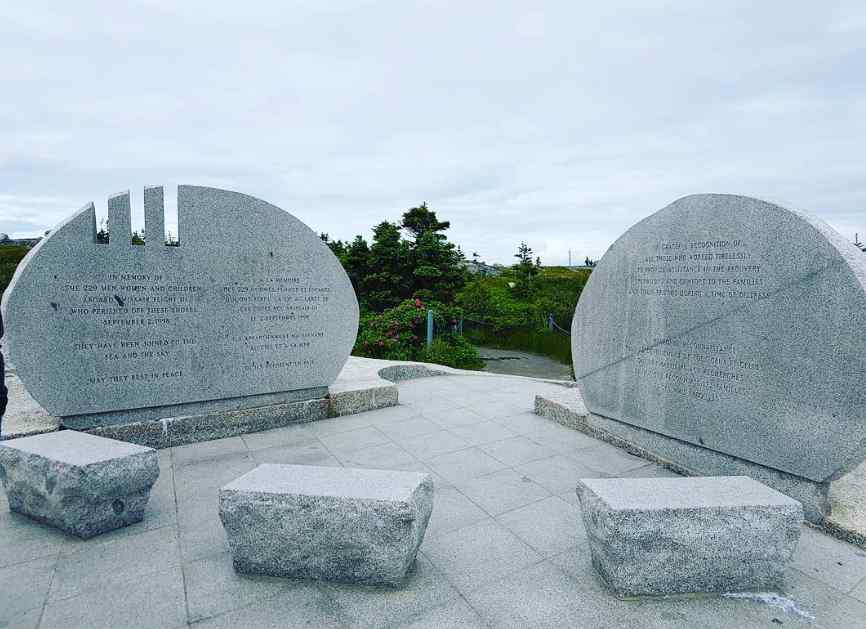 (Credit: shelby1269 / Instagram)
When in a town, it's always good to pay respect to the memorials that commemorate heroes. Likewise, don't forget to pay your respects at the Swissair Memorial, located near Peggy's Cove. The memorial commemorates the victims of the Swissair Flight 111 tragedy that occurred off the coast in 1998.
Hike the Peggy's Cove Coastal Trail: 
If you're a hiking enthusiast, Peggy's Cove Coastal Trail has some of the best hiking trails that abound in natural beauty with pure maritime ambiance. This scenic trail offers breathtaking views of the coastline and takes you through picturesque fishing villages. Lace up your hiking boots and hop on your hiking spree! 
Ready for an Enchanting Peggy's Cove Exploration?
Enjoy a Scenic Drive: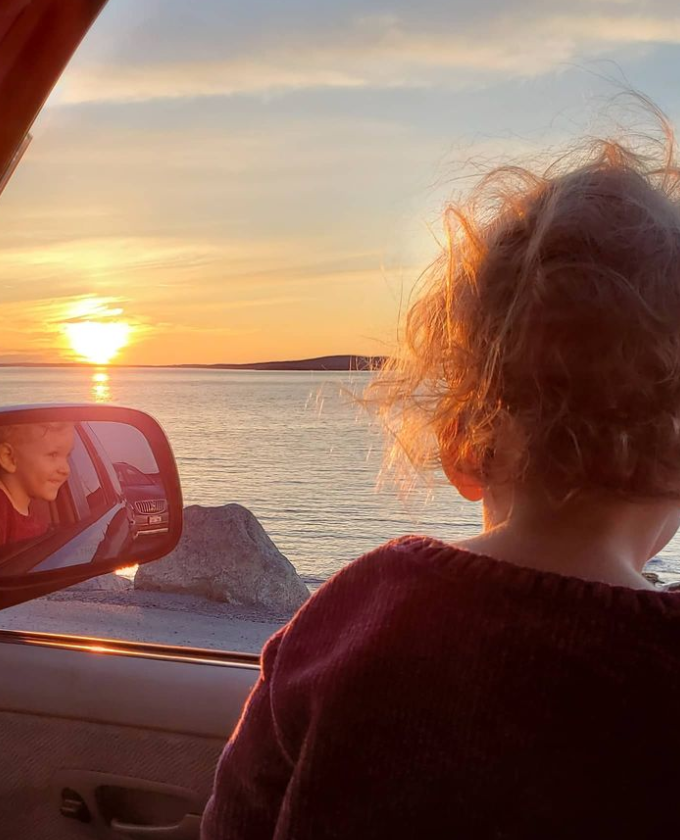 (Credit: aleigha6s / Instagram)
Love slow-paced scenic drives offering breathtaking panoramic views at every turn? Consider a scenic drive along Peggy's Cove Coastline, embark on this unforgettable journey, and let the road guide you to moments of serenity and awe-inspiring beauty. You being on the driving seat may ruin it all. Isn't it? Consider Peggy's Cove Scenic Drive featuring Sunset Tour or Private Tour of Peggy's Cove to see it all at your own pace!
Watch a Sunset: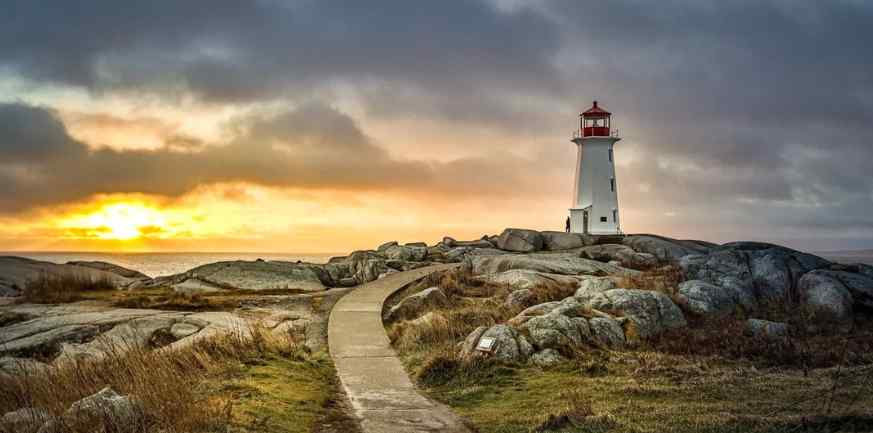 (Credit: robichaud.jpg / Instagram)
Sunsets along coastlines are a different kind of story, isn't it? End your day trip at Peggy's Cove with a calm & serene view of the sunset. Sit back, take a deep breath, and get ready for a 20-minute episode of nature commune. A sunset experience here would remind you how endings can be beautiful too! Not sure about the best location to view a Peggy's Cove sunset? Book this Peggy's Cove Sunset Tour or Peggy's Cove Sunset + Halifax Dinner Night Tour - for experts know how to serve you the best!
Hop On Peggy's Cove Sunset + Halifax Dinner Night Tour