Facts to Know before Visiting Peggy's Cove in Halifax
Keep Exploring
Peggy's Cove Express Tour from Halifax
$79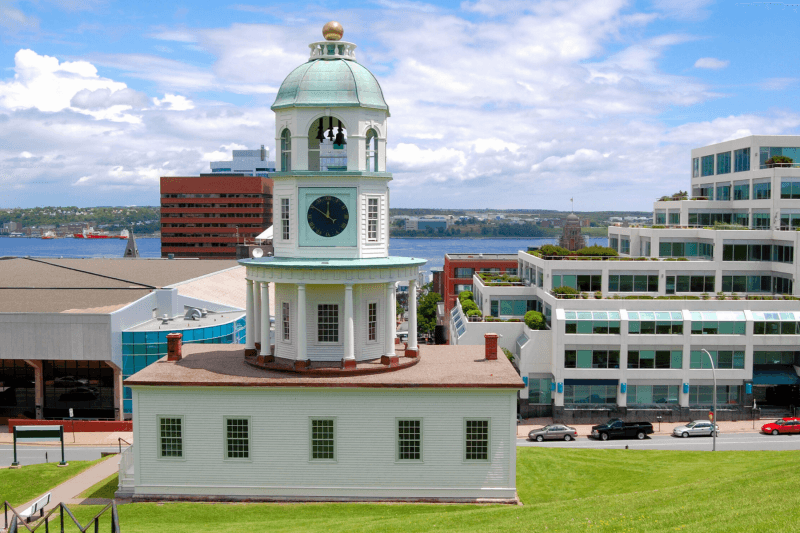 Private Tour of Halifax Including Peggy's Cove
$669
Peggy's Cove Express Tour from Halifax
$79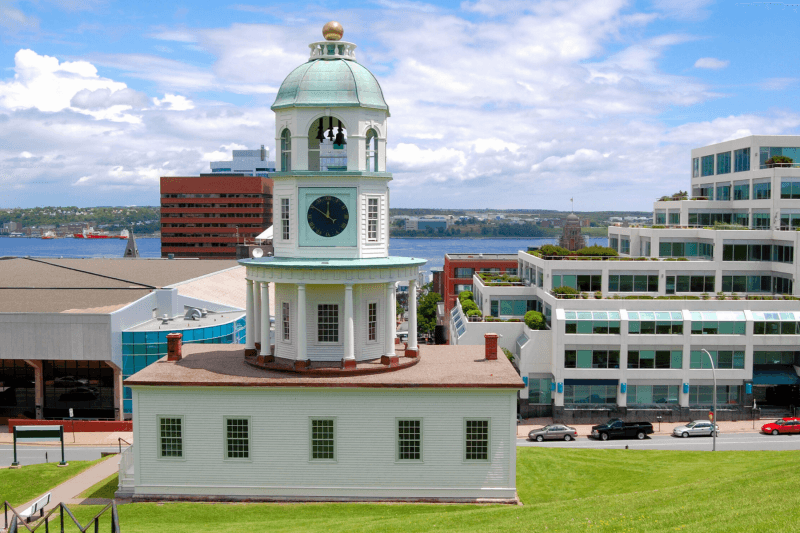 Private Tour of Halifax Including Peggy's Cove
$669
Peggy's Cove Express Tour from Halifax
$79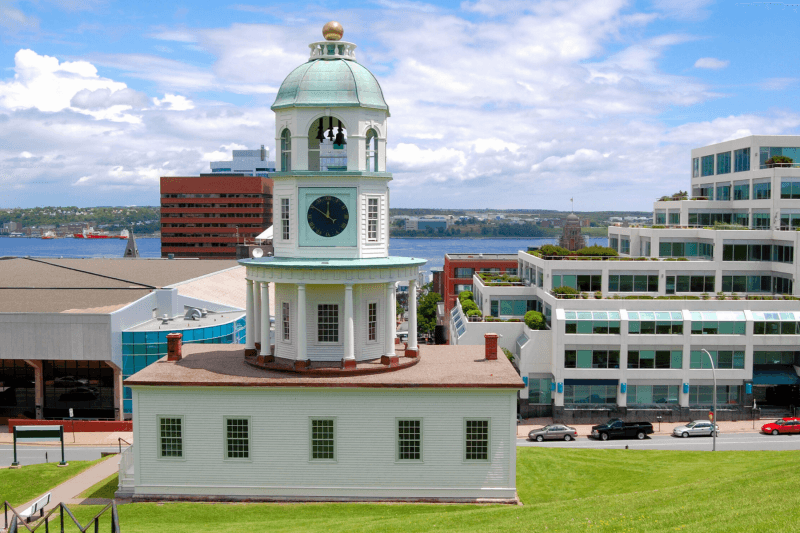 Private Tour of Halifax Including Peggy's Cove
$669
Table of Contents

Nestled along the rugged shores of St. Margaret's Bay, Peggy's Cove is a small fishing community that has earned a reputation as Canada's most popular tourist destination. Its breathtaking landscapes, rich maritime history, and warm hospitality attract visitors from around the world. Whether you're an adventure seeker, a nature enthusiast, or a history buff, Peggy's Cove offers something for everyone. It's always good to know about a place before you visit it. . . and when the place is as iconic as Peggy's Cove, a little more knowledge can enhance your experience to the next level! Come along, read through, and acquaint yourself with interesting facts about Peggy's Cove, and impress your travel-pack with your knowledge once you're here!
Enjoy Your Coastal Escapade with Best of Peggy's Cove Tour
Located Just 43 Kilometers from Downtown Halifax
Peggy's Cove is located just a short drive from southwest of Halifax, the capital city of Nova Scotia. It takes only a 40-minute drive from downtown Halifax to Peggy's Cove, making it a popular day trip destination for both locals and tourists visiting the area.
Population of 30 Permanent Residents Only
Yes! You read it right! Peggy's Cove has only 30 all-year-round permanent residents only. Nevertheless, the village has everything to support daily life - a schoolhouse, church, general store, lobster cannery, and boats of all sizes. So, once you're here, be ready to make the most of this not-so-crowded escapade!
Peggy's Point Lighthouse Among Most Photographed Lighthouses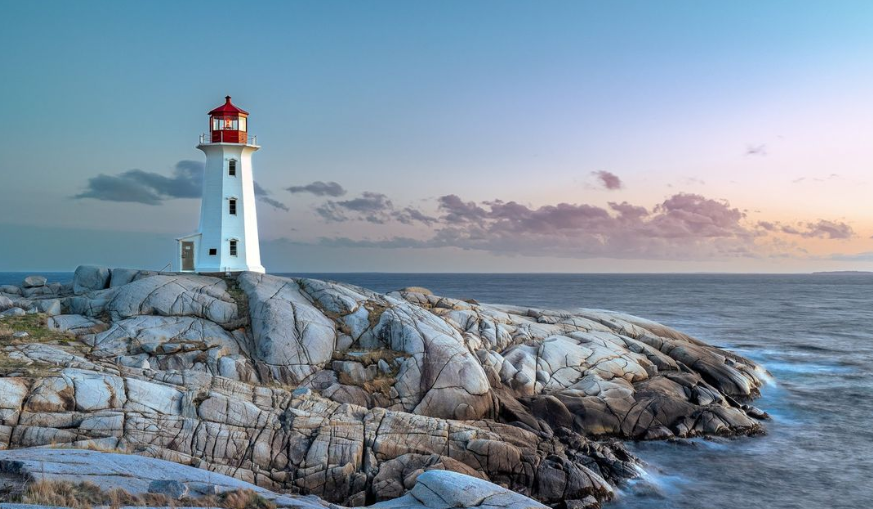 (Credit: lynneleblanc0606 / Instagram)
Point Lighthouse has become the face of Peggy's Cove today. Perched atop a massive granite rock formation, this lighthouse was originally built in 1868 to guide ships and boats safely through the treacherous waters of the Atlantic Ocean. It also served as a post office until November 2009. The lighthouse itself is a classic white-and-red structure standing 15 meters (50 feet) tall. It has a distinctive octagonal shape and features a lantern room at the top, which emits a white light visible for several nautical miles. The light is still operational and aids navigation in the area. Over the years, Peggy's Point Lighthouse has become an iconic symbol of Nova Scotia, often depicted in photographs and paintings.
Name 'Peggy's Cove' Came from Sole Survivor of Shipwreck 
One popular theory about how the place got its name is that the name came from the sole survivor of a shipwreck in the area. The woman's name was Margaret, but she was known as "Peggy," and she settled in the cove, eventually giving it her name.
Peggy's Cove is Actually a Cove!
Peggy's Cove is located in a cove – a geographic term used for a small, sheltered bay or coastal inlet. It is typically characterized by a curved or rounded shape and is often found along coastlines or within larger bodies of water such as lakes or rivers. Its rock-solid granite slopes serve as a fortress to the narrow ocean inlet. This saves the village settlements from the raging Atlantic Ocean.
Enjoy Your 4-Hour Rural Getaway at Peggy's Cove from $95/Person Only
Peggy's Cove is the Crash-Site of Swissair Flight 111
In 1998, Swissair Flight 111 crashed into St. Margaret's Bay approximately eight kilometers (five miles) southwest of Peggy's Cove. All the 229 passengers and crew on board lost their lives. In the aftermath of the crash, local communities and organizations in Nova Scotia, including Peggy's Cove, demonstrated their support and compassion for the victims and their families. The crash site is considered a memorial to the lives lost in the tragedy.
Peggy's Cove is Dangerous!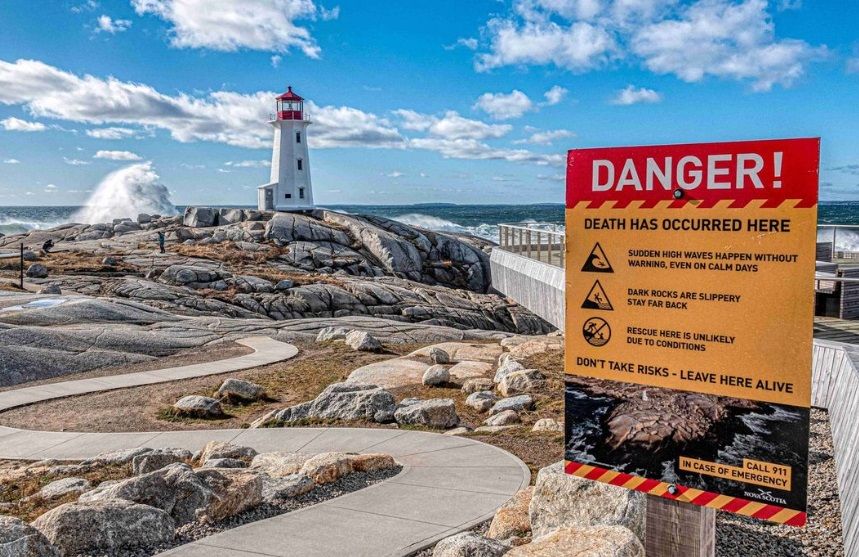 (Credit: hearmeroar53 / Instagram)
Peggy's Cove is beautiful yet treacherous! While the area is incredibly beautiful, there are inherent risks associated with its rugged coastal environment. The rocks and cliffs around Peggy's Cove can be slippery and treacherous, especially during wet or icy conditions. The powerful waves and tides in the area can also pose hazards, and it's important to stay a safe distance from the water's edge. So, better to devour the beauty from afar! Always prioritize your safety and follow any posted signs, warnings, or instructions provided by local authorities.
Peggy's Cove has Sculptures by William deGarth
Fishing has long been Peggy's Cove's tradition. Over the years, hundreds of fishers have lost their lives to keep its fishing tradition alive. Peggy's Cove did not forget them! Fishermen's Monument sculpture represents the resilience and bravery of the fishermen who have faced the challenges of the Atlantic Ocean. The monument depicts fisherman's family, Peggy of the Cove, and fishermen at work. It serves as a memorial to those who have perished while pursuing their livelihoods in the fishing industry.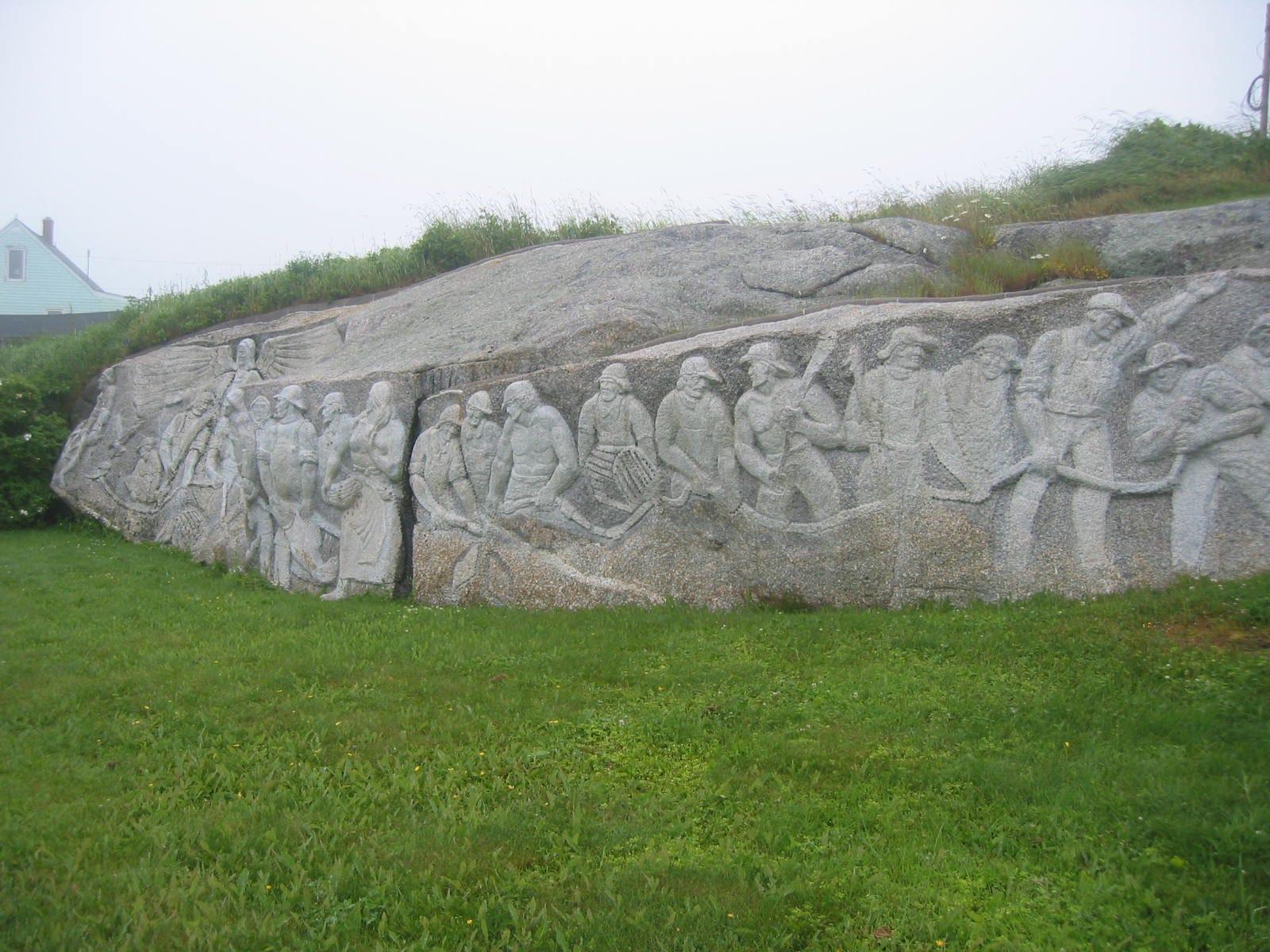 (Credit: Frederico Duff Burnay / Facebook)
Peggy's Cove has the Oldest House St. Margaret's Bay
Hags on the Hill in Peggy's Cove is the oldest house in St. Margaret's Bay, built in 1812. The house serves as a remnant of the type of houses that Peggy may have lived in after her rescue. The house today serves as an artisan seasonal craft store operated by 14 juried local Nova Scotian unique artisans.
Peggy's Cove has Unique Rock Formations
The rugged granite rock formations that adorn Peggy's Cove are a testament to the powerful forces of nature. These unique geological formations, sculpted by glaciers thousands of years ago, provide a dramatic backdrop for photographers and nature lovers alike. As you explore the village, marvel at the intricate shapes and patterns formed by centuries of erosion.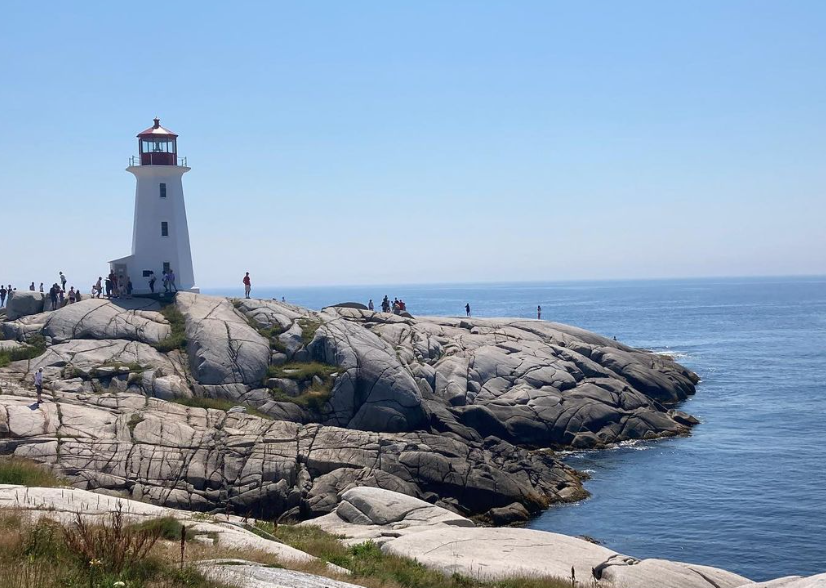 (Credit: americonnell / Instagram)
Putting it all together, Peggy's Cove has it all to make your day-trip a memorable one. Can't figure out a tour to Peggy's Cove on your own? Nothing to worry about! Book this Best of Halifax Tour including Peggy's Cove and Voila! You're all set to go!