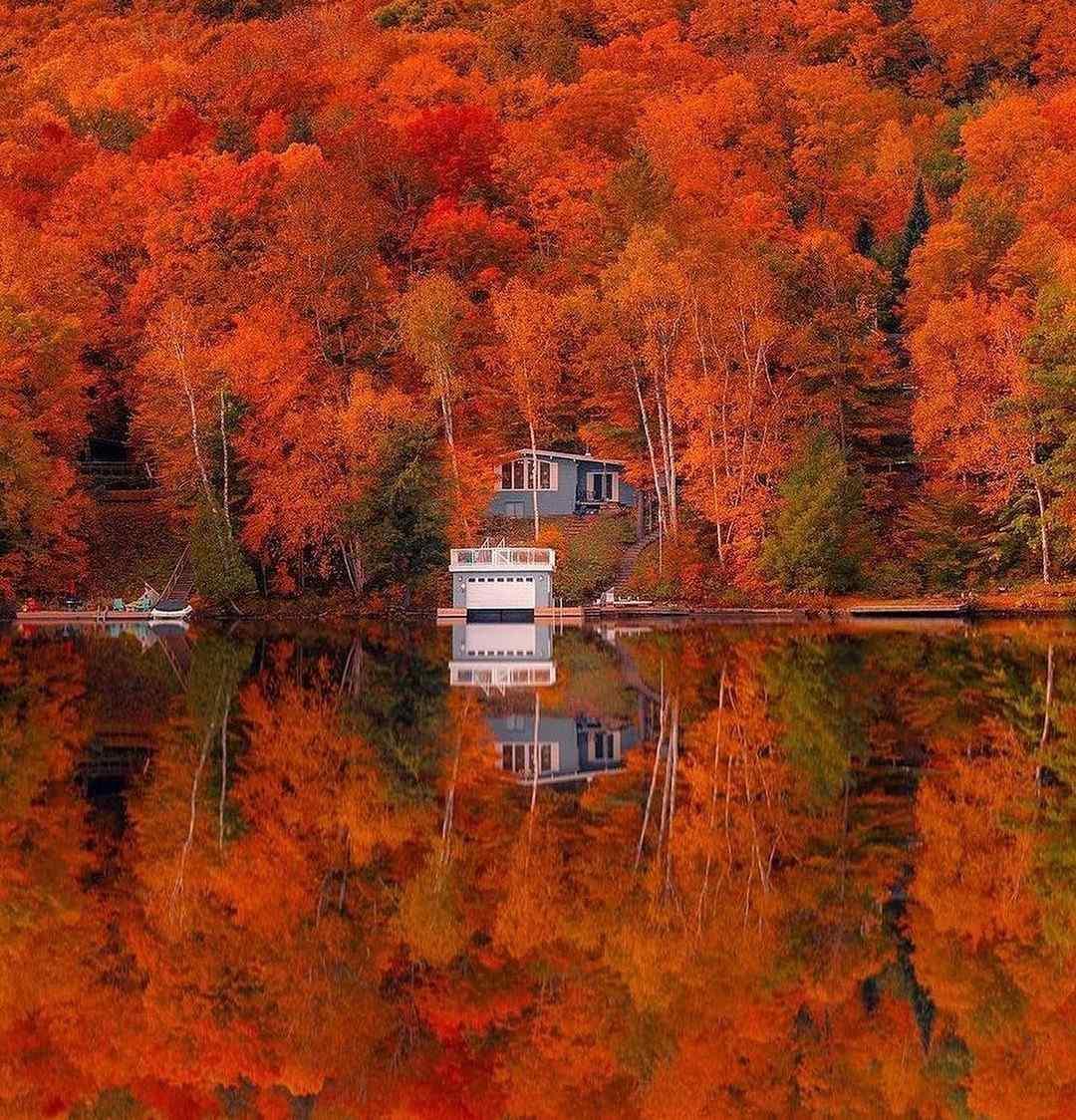 Visiting Toronto in September
Keep Exploring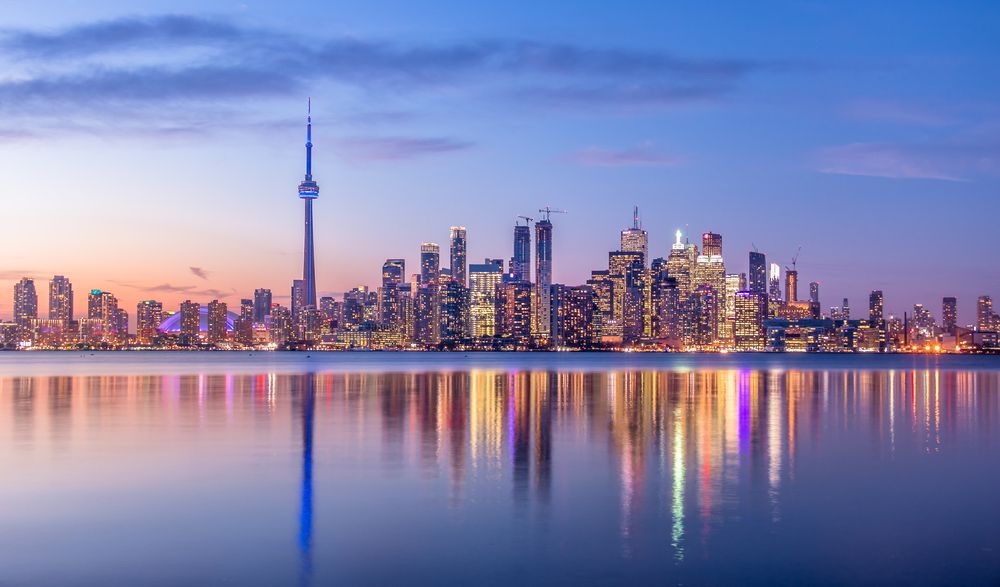 Scenic Toronto Night Tour with Boat Ride
$79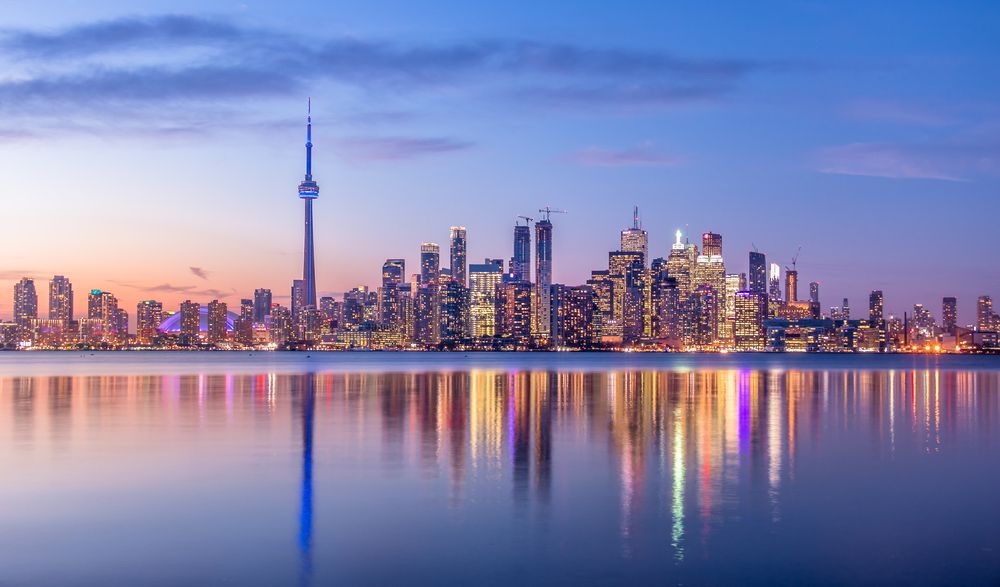 Scenic Toronto Night Tour with Boat Ride
$79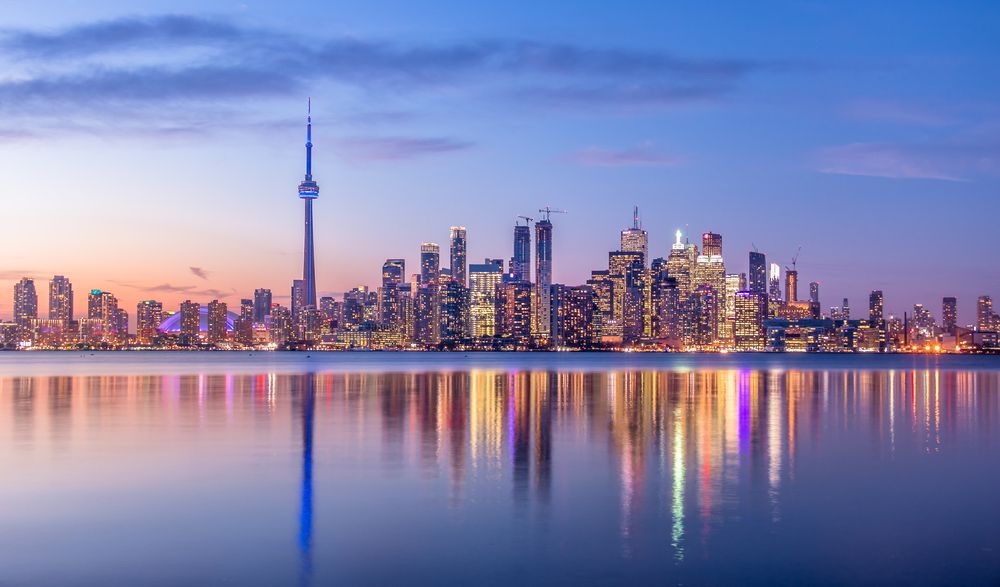 Scenic Toronto Night Tour with Boat Ride
$79
Table of Contents

Visiting Toronto in September is like stepping into a realm where summer's warmth gracefully meets the enchanting embrace of autumn. It's a time when the city puts on its most inviting attire, offering travelers a delightful blend of pleasant weather, vibrant cultural events, and the splendor of nature's transformation.
If you've ever wondered if September is the right time of year to visit Toronto, wonder no more – it's a resounding yes! In this guide, we'll unveil the charms of Toronto in September, from the world-renowned Toronto International Film Festival to serene escapes on the Toronto Islands and the burst of color along the Niagara Escarpment. Join us as we navigate this North American gem and answer your burning questions about what makes September the perfect moment to explore Toronto!
See the Very Best of Toronto on a Guided Tour!
Is September a Good Time to Visit Toronto?
Absolutely! September casts a magical spell over Toronto, transforming the city into a haven for travelers. The weather in September is your ally, offering a delightful blend of mild coolness and a gentle breeze, with temperatures hovering between 60 and 72°F (15 and 22°C). This sets the stage for a perfect journey to Toronto, Canada, where you'll find a plethora of special events, festivals, celebrations, and outdoor activities to captivate your senses.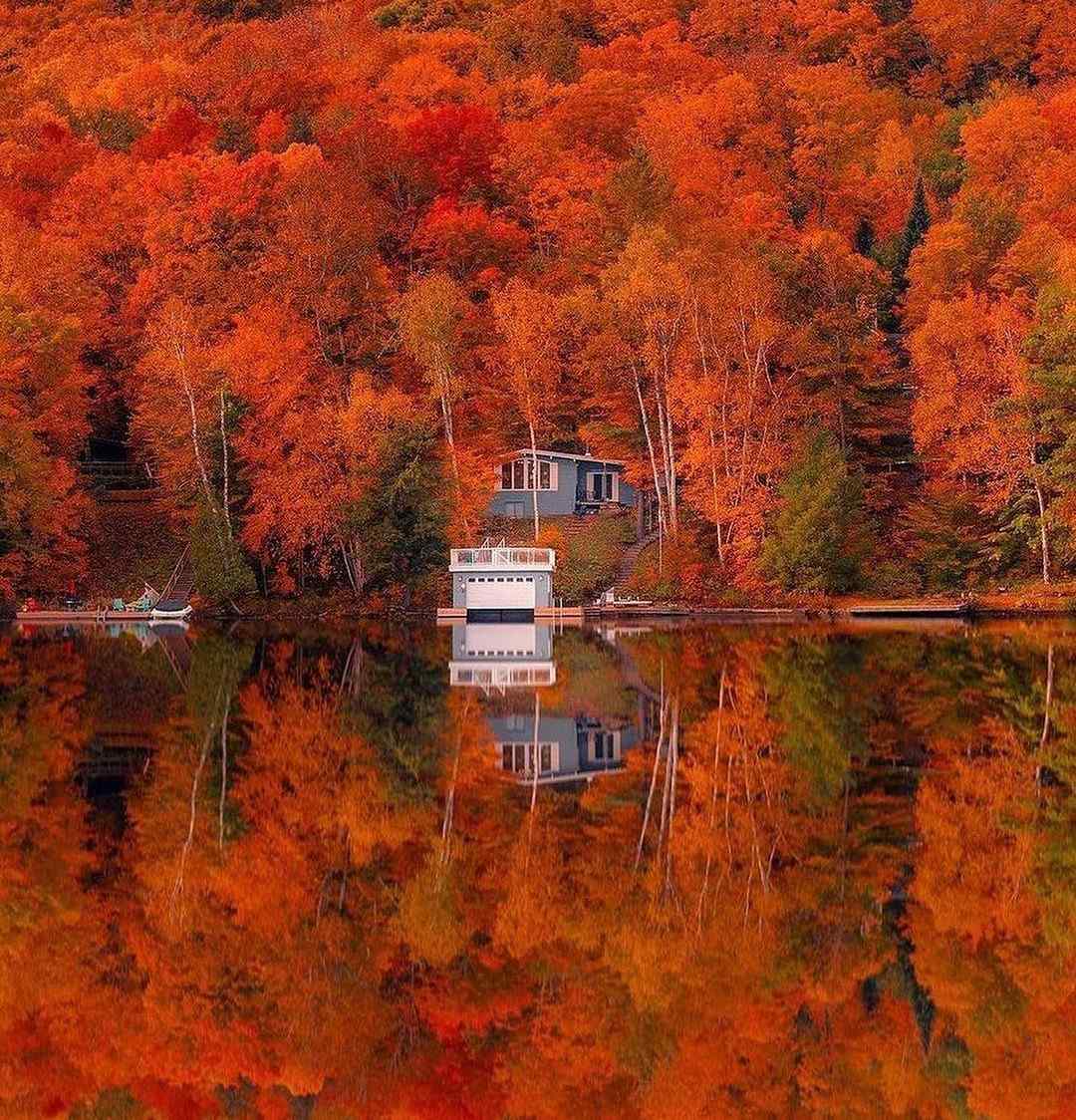 (Photo via @justin.jasmins / Instagram)
Things to Do in Toronto in September
Toronto Islands: A Fall Foliage Retreat
Nestled just off downtown Toronto, the Toronto Islands reveal their serene charm in September. Unlike the bustling summer months, this is your chance to explore these islands at a leisurely pace. Hop on a ferry, rent a bicycle, or take a gentle stroll along the boardwalk. As you do, be prepared to be mesmerized by the panoramic views of the city skyline and the serene beauty of autumn foliage!
Toronto International Film Festival (TIFF): A Movie Buff's Paradise
TIFF, a crown jewel in the global film festival circuit, beckons filmmakers, actors, and cinephiles from around the world to Toronto. This cinematic extravaganza showcases an eclectic mix of films, ranging from Hollywood blockbusters to indie gems. It's an opportunity to catch some of the year's most highly anticipated movies before they hit mainstream theaters. Beyond screenings, TIFF entices with filmmaker Q&A sessions, star-studded events, and enlightening industry panels.
Cruising Along Lake Ontario: Nature's Spectacle
A cruise along Lake Ontario in September unveils a breathtaking canvas of fall foliage. While you soak in the changing colors of the leaves, immerse yourself in a narrated tour of Toronto's rich history and iconic landmarks. Keep your eyes peeled for glimpses of local wildlife, from graceful birds to playful fish.
Hop on a Harbour Cruise Boat Ride with our Scenic Toronto Night Tour
Rouge Valley: A Hiker's Paradise
Nature enthusiasts will find solace in the Rouge Valley, a pristine natural sanctuary in eastern Toronto. During September, this enchanting valley bursts into a riot of colors as leaves transition. Take a hike along its picturesque trails and lose yourself in the captivating scenery. Encounter a variety of wildlife, including deer, foxes, and a chorus of birds.
Niagara Escarpment: A Colorful Tapestry of Autumn
The Niagara Escarpment, a geological marvel stretching from New York State to Ontario, dons its vibrant fall attire in September. Join a guided tour of this natural wonderland, which boasts scenic lookout points and historic sites. Don't miss the chance to visit a local winery and savor the flavors of the season amidst nature's artistry.
September Festivities & Events in Toronto
Labour Day (September 4):
As Labor Day rolls around, Toronto joins in the festivities with parades, picnics, and events, marking the unofficial farewell to summer.
National Day for Truth and Reconciliation (September 30):
A solemn day of remembrance dedicated to recognizing the history and legacy of residential schools in Canada.
More September Delights
Civic/Provincial Day (August 7):
The early August holiday sets the stage for various events and activities.
Canadian National Exhibition:
From mid-August through Labor Day weekend, this colossal fair boasts aerial acrobatics, live animals, a thrilling air show, and a riot of carnival rides and games (now extended till October 1st, 2023!)
Artfest:
The first weekend of September unfolds as a celebration of art, music, and creativity at the Distillery Historic District in downtown Toronto. Marvel at the curated selection of 80 artists from Ontario, Quebec, and more in an outdoor art gallery! (Distillery Labour Day Weekend.)
Cabbagetown Festival:
A lively street fair featuring a kids' zone, street vendors, and food delights, all accompanied by music and entertainment. A magically great time is guaranteed! (September 9th and 10th.)
Fall Beerfest T.O.:
Brought to you by the creators of Toronto's Festival of Beer, this outdoor beer celebration on September 24th and 25th at Exhibition Place's Schick Hydro Bandshell Stage promises an unforgettable experience. Featuring Grammy Award-winning artist Shaggy, legendary DJs DJ Jazzy Jeff and Skratch Bastid, along with the crowd-pleasing Dwayne Gretzky, it's a star-studded affair. Add in a stellar lineup of local and international brewers and delectable food from Toronto's top restaurants, and you've got the perfect recipe for a fantastic fall weekend. Don't miss the limited-capacity celebration of beer and music at Fall Beerfest T.O.
Harbourfront Centre's Summer Music in the Garden:
This summer concert series typically offers 18 free concerts showcasing diverse musical styles, continuing through the middle of September. Limited bench seating, so pack a blanket or lawn chair. Sway to the melodic tunes with your family, friends, and foes! (June 7 – September 27, 2023)
Word on the Street:
Calling all book and magazine enthusiasts! This festival brings together over 200 authors and an expansive outdoor bookstore (virtual event on September 27).
Toronto Oktoberfest:
As September draws to a close, Toronto embraces a taste of Germany with food, beer, live music, and a lively fair (October 6 & 7, 2023).
Weather in Toronto in September: What to Expect
Basking in Toronto's September Warmth
September in Toronto offers a temperate climate, with average daytime highs reaching a comfortable 72°F (22°C), while nighttime lows settle at 60°F (15°C). The atmosphere carries a mild coolness, often accompanied by a gentle breeze. To put it in perspective, Toronto's hottest month, July, witnesses highs of 80°F (27°C), while February ushers in colder days with average highs of 31°F (-0°C).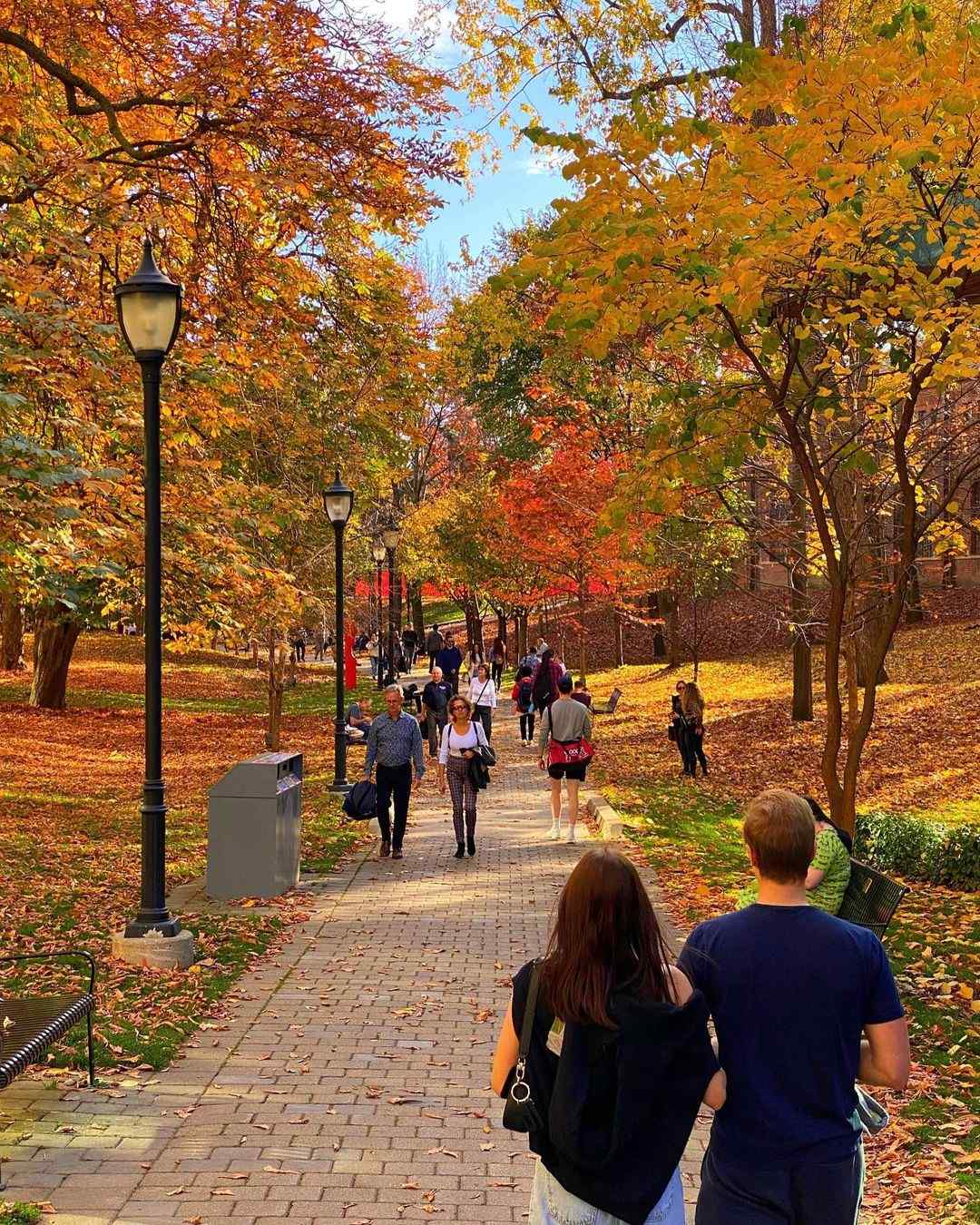 (Photo via @toronto_papi_ / Instagram)
Dress Code for September
With September's ever-changing moods, it's wise to pack versatile clothing that allows for layering. Your suitcase should include your favorite T-shirts for sun-soaked adventures but don't forget to add a sweater or jacket for cooler moments. Shorts are a must, but long pants offer flexibility. Embrace long-sleeve shirts and closed-toe shoes to adapt to varying conditions. Lastly, equip yourself with an umbrella for potential rain and essential sun gear like a sunhat, sunglasses, and sunscreen to enjoy sunny days to the fullest.
Conclusion 
In essence, Toronto in September beckons with open arms, ready to unveil a world of cultural richness and natural wonders. Whether you're strolling along the Toronto Islands, immersing yourself in the cinematic magic of TIFF, or savoring the flavors of fall on the Niagara Escarpment, this North American gem promises an unforgettable journey. So, pack your bags, prepare for the mild weather, and embark on a September adventure in the heart of Canada. Toronto is poised to enchant you!