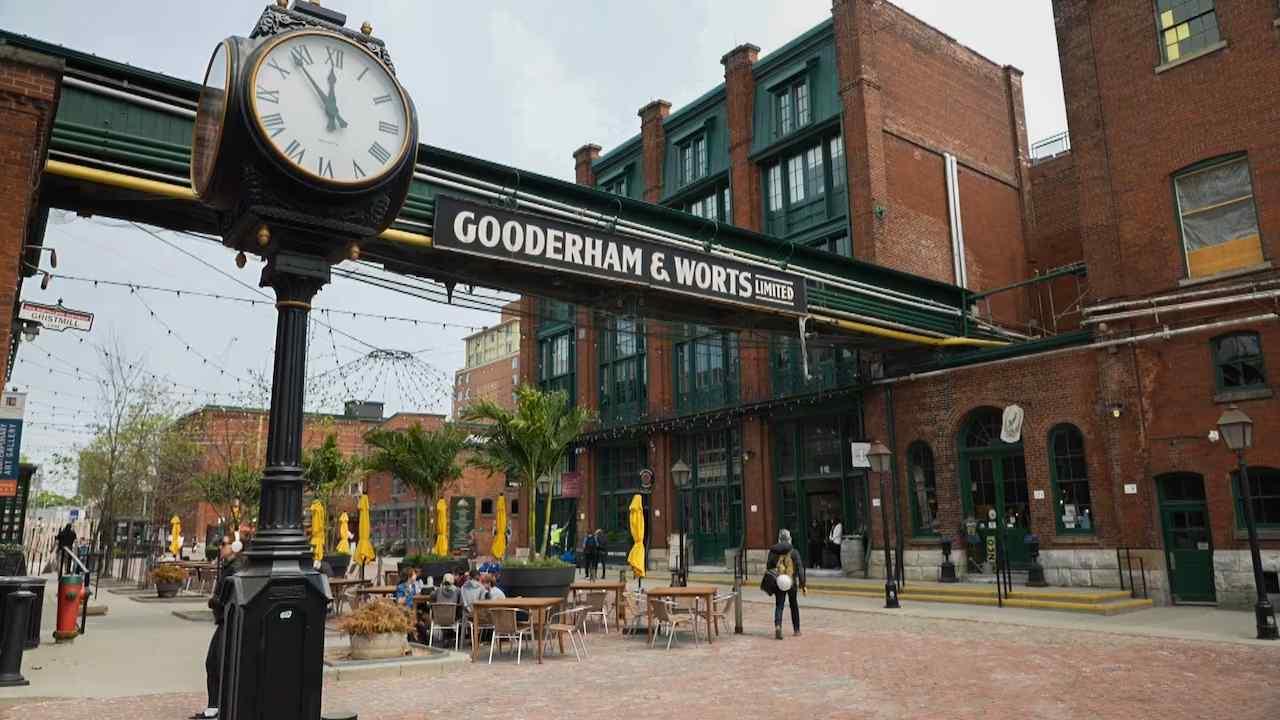 How To Make The Most Of One Day In Toronto
Table of Contents

Toronto, the largest city in Canada and the capital of Ontario, is a vibrant metropolis bursting with culture, history, and modernity. It's a city where the old blends seamlessly with the new, where diverse cultures converge, and where there's something for everyone to enjoy.
Whether you find yourself in Toronto for a layover, a quick visit, or you're just passing through, you can make the most of your one day in this incredible city. In this comprehensive guide, we'll show you how to craft a memorable day in Toronto, exploring its iconic landmarks, savoring its culinary delights, and experiencing its unique charm.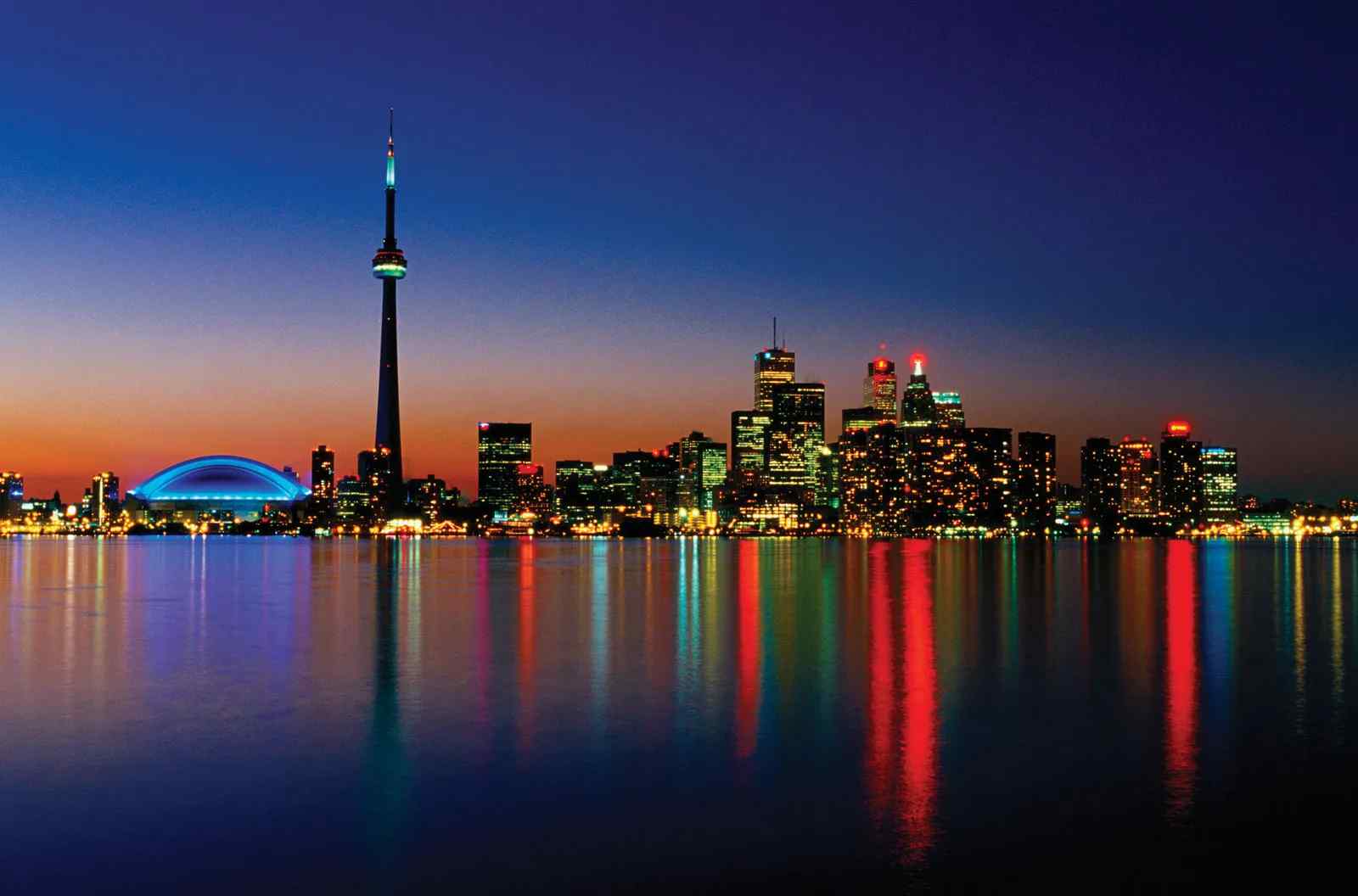 (Photo credit @Brittanica)
Is One Day Enough for Toronto?
Toronto is a city with a multitude of attractions, and while one day is not enough to see everything, it's ample time to get a taste of what the city has to offer. To maximize your day, it's essential to plan efficiently, prioritize your interests, and focus on the highlights. Toronto is known for its efficient public transportation system, so getting around is relatively easy.
Exploring Toronto's Iconic Landmarks on a Day Trip
CN Tower - Touch the Sky
Your day in Toronto begins with a visit to the CN Tower, one of the world's tallest freestanding structures. It's an architectural marvel that offers panoramic views of the city and beyond. For the thrill-seekers, take a stroll on the glass floor, allowing you to feel like you're floating above the city.
Pro Tip: Book your CN Tower tickets in advance to skip the lines and make the most of your day.
The CN Tower is not just an engineering masterpiece; it's also a symbol of Toronto's ambition and pride. Standing at 553 meters (1,815 feet), it held the title of the world's tallest freestanding structure for over three decades. The tower's iconic design and breathtaking views make it a must-visit attraction for anyone exploring the city.Once you've marveled at the city from above, take some time to explore the CN Tower's other attractions:
360 Restaurant:
Enjoy a meal with a view at the revolving restaurant located at the top of the tower. It offers a fine dining experience with a menu highlighting Canadian cuisine.
EdgeWalk:
For the ultimate adrenaline rush, consider the EdgeWalk experience. You'll be harnessed to the exterior of the tower's main pod and can walk around the edge while taking in unparalleled views.
Enjoy the Niagara Falls Canada Tour From Toronto with See Sight Tours!
St. Lawrence Market - A Gastronomic Adventure
After soaking in the skyline views, head over to St. Lawrence Market, a food lover's paradise. Explore a wide array of gourmet foods, fresh produce, artisanal cheeses, and international cuisines. This market has been a Toronto institution for over two centuries.
St. Lawrence Market is not just a place to shop for fresh and unique ingredients; it's also a microcosm of Toronto's diverse culinary scene. Here, you can find everything from traditional Canadian dishes to international street food. Some popular vendors and food items to look out for include:
Carousel Bakery:
Try the famous peameal bacon sandwich, a Toronto specialty.
Churrasco's:
Savor Portuguese-style rotisserie chicken.
Kozlik's Mustard:
Sample a variety of gourmet mustard flavors.
St. Urbain Bagel:
Taste authentic Montreal-style bagels.
Uno Mustachio:
Enjoy Italian sandwiches and paninis.
Pro Tip: Try to visit St. Lawrence Market in the morning when it's less crowded, and you can have a leisurely breakfast or brunch.
Distillery District - Art and History
From St. Lawrence Market, take a short stroll to the Distillery District. This historic area, set in charming 19th-century buildings, is known for its galleries, boutiques, and cobblestone streets. It's a hub of creativity and a great place to explore unique art and architecture.
The Distillery District gets its name from its former life as the Gooderham and Worts Distillery, once the largest distillery in the world. Today, it has been transformed into a pedestrian-only village where you can:
Visit Art Galleries:
The district is home to several art galleries showcasing both contemporary and traditional works.
Shop for Unique Gifts:
Explore boutique shops offering handcrafted jewelry, clothing, and home decor.
Enjoy Outdoor Patios:
Relax at one of the many outdoor cafes and restaurants. It's a great spot for a midday refreshment.
Experience the Spirit of the Holidays:
If you're visiting during the winter season, the Distillery District transforms into a magical wonderland with its famous Christmas Market.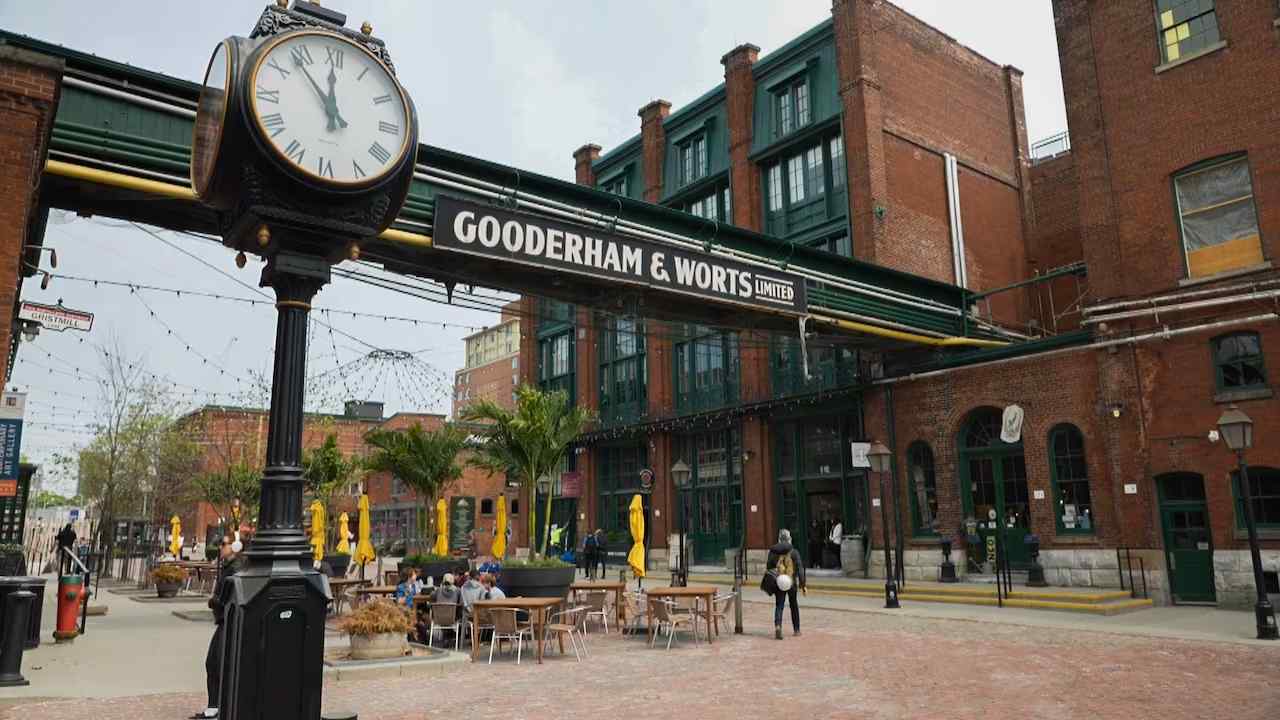 (Photo credit @CBC)
Toronto Harbour Cruise - Sailing Beauty
To continue your day of exploration, embark on a Toronto Harbour Cruise. This relaxing boat ride offers a different perspective of the city skyline, with breathtaking views of the CN Tower, Toronto Islands, and more. It's a delightful way to unwind and take in Toronto's waterfront.
The Toronto Harbour is a bustling waterway with a rich history. On your cruise, you'll have the opportunity to learn about the city's maritime past and see some notable landmark.
Nathan Phillips Square - City Hall and Beyond
As the day progresses, make your way to Nathan Phillips Square, home to Toronto City Hall and the iconic "Toronto" sign. This bustling square is often the site of events and festivals, and it's a fantastic spot for people-watching and soaking in the city's atmosphere.
Nathan Phillips Square is named after the former mayor who played a pivotal role in its development. The square is a hub of activity and a symbol of Toronto's civic pride. 
Dive into Toronto's culture and cuisine with our food and walking tours.
A Culinary Journey
Toronto is a melting pot of cultures, and its culinary scene reflects this diversity. For lunch, explore one of the city's many cultural neighborhoods and indulge in authentic cuisine. Here are a few options:
Chinatown - A Taste of Asia
Toronto's Chinatown is one of North America's largest and offers a wide range of Asian cuisine. Whether you're craving dim sum, noodle dishes, or bubble tea, you'll find it here. Explore the bustling streets filled with markets, bakeries, and restaurants.
Pro Tip: Try the peameal bacon sandwich at Carousel Bakery in St. Lawrence Market; it's a local delicacy.
Kensington Market - Bohemian Vibes
Kensington Market is a vibrant and eclectic neighborhood known for its bohemian atmosphere and diverse food scene. The market's narrow streets are lined with colorful houses, vintage shops, and eateries serving global street food. It's the perfect place to wander and discover hidden gems.
Queen Street West - Trendy Eateries
Queen Street West is Toronto's trendy fashion and arts district, and it's also home to some fantastic eateries and cafes. Whether you're in the mood for artisanal coffee, gourmet sandwiches, or international cuisine, this area has you covered.
Pro Tip: Toronto is known for its craft beer scene, so consider trying a local brew at one of the many craft breweries in the city.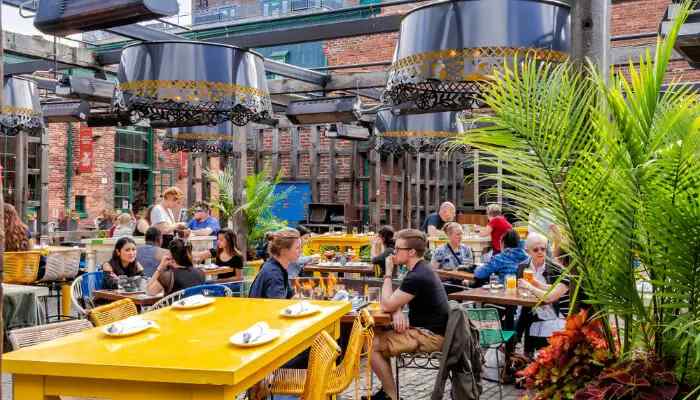 (Photo credit @TravelTriangle)
Evening in Toronto
As the sun sets, Toronto's Entertainment District comes alive. If you have some energy left, consider these options:
Ripley's Aquarium of Canada - Underwater Wonderland
Explore Ripley's Aquarium of Canada, a mesmerizing aquatic wonderland. Walk through underwater tunnels surrounded by sharks, rays, and colorful fish. It's an experience that's both educational and awe-inspiring.
Ripley's Aquarium is located at the base of the CN Tower, making it convenient to visit in the evening after your tower adventure. The aquarium's exhibits showcase marine life from different regions, including the Canadian waters of the Atlantic and Pacific.
Hockey Hall of Fame - Canada's Passion
For sports enthusiasts, the Hockey Hall of Fame is a must-visit. Discover the history of this beloved sport, see the Stanley Cups, and even test your skills in the interactive exhibits.
Housed in a historic bank building, the Hockey Hall of Fame celebrates Canada's national pastime and the legends who have left their mark on the game. The Hockey Hall of Fame provides a deep dive into the history and culture of hockey, making it a fascinating stop for fans and newcomers alike.
Entertainment District - Nightlife Extravaganza
Toronto's Entertainment District boasts a vibrant nightlife scene. Whether you're into live music, comedy clubs, or trendy bars, you'll find plenty of options to unwind and enjoy the evening. Here are some nightlife hotspots to consider:
Roy Thomson Hall:
If you appreciate classical music, check the schedule for concerts at Roy Thomson Hall.
The Second City:
Laugh the night away at The Second City, known for its improv comedy shows.
Queen Street West:
Explore the bars, clubs, and live music venues in this trendy neighborhood.
The Ballroom:
Have some fun with bowling, ping pong, and a rooftop patio at The Ballroom.
TIFF Bell Lightbox:
If you're a film buff, catch a movie screening or an event at the TIFF Bell Lightbox.
Embark on a nature and parks tour to explore Toronto's green spaces.
Best Toronto Day Trips and Tours
If you have more time to spare or plan to extend your stay, Toronto offers some fantastic day trip opportunities:
Toronto Islands - Natural Escape
Escape the urban hustle and bustle with a ferry ride to the Toronto Islands. Just a short trip from downtown, these interconnected islands offer a serene escape with beaches, parks, and incredible city skyline views. Activities on the islands include:
Biking:
Rent a bike and explore the scenic trails that crisscross the islands.
Picnicking:
Pack a picnic and enjoy a leisurely lunch by the water.
Swimming:
Take a dip in Lake Ontario at one of the island's sandy beaches.
Canoeing and Kayaking:
Rent a canoe or kayak and paddle around the island's lagoons.
Royal Ontario Museum - Cultural Odyssey
Dive into history and culture at the Royal Ontario Museum (ROM), one of Canada's premier cultural institutions. This world-renowned museum features art galleries, artifacts, and exhibitions spanning a wide range of topics, including natural history, archaeology, and fine arts.
The ROM is not only a place to learn; it's also an architectural marvel. The museum's iconic Michael Lee-Chin Crystal, a stunning glass addition, is a work of art in itself. Casa Loma - Majestic Mansion
Explore the majestic Casa Loma, a castle-like mansion with beautiful gardens. This historic site allows you to step back in time and experience life in a grand Edwardian-era residence.Casa Loma offers a glimpse into the lavish lifestyle of the early 20th century and provides a picturesque backdrop for exploration and photography.
Niagara Falls - Natural Wonder
Take a day trip to witness the awe-inspiring beauty of Niagara Falls, one of North America's natural wonders. Located just a short drive from Toronto, Niagara Falls is a must-see destination.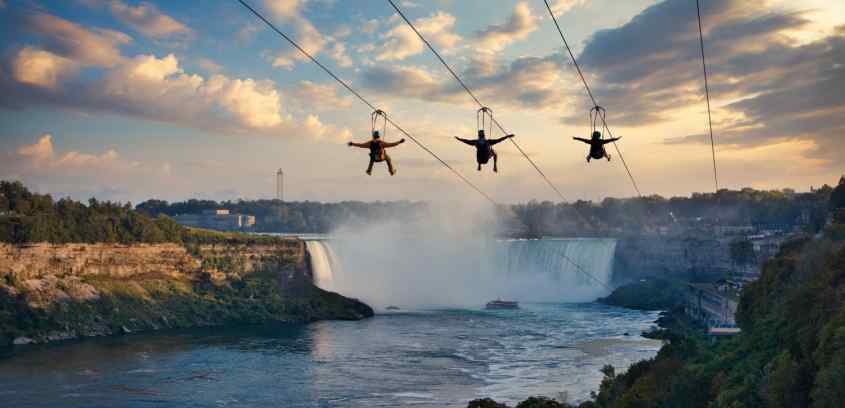 (Photo credit @TheDailyGazette)
Private Tour of Toronto - Personalized Experience
If you're looking for a more personalized experience tailored to your interests, consider a private tour of Toronto. With a private tour, you can customize your itinerary and explore the city at your own pace. 
Multi-Day Tours from Toronto - Extended Adventures
If you have several days to spare, consider multi-day tours that start and end in Toronto but take you on an extended adventure to explore other cities and attractions. These tours typically include accommodations and transportation, making them convenient and hassle-free. Here are some multi-day tour options:
Buffalo to Toronto:
3-Day Highlights of Niagara Falls and Toronto: Explore Niagara Falls and Toronto on this exciting 3-day multi-destination tour starting in Buffalo.
Toronto to Buffalo:
3 Day Highlights of Niagara Falls and Toronto: Discover Niagara Falls and Toronto on this 3-day tour starting in Toronto.
Toronto to Toronto:
3 Day Highlights of Niagara Falls and Toronto: Enjoy a 3-day multi-destination tour starting and ending in Toronto.
Buffalo to Montreal:
5 Day Highlights of Niagara Falls, Toronto, and Montreal: Explore Niagara Falls, Toronto, and Montreal on this 5-day multi-destination tour starting in Buffalo.
Montreal to Buffalo:
5 Day Highlights of Niagara Falls, Toronto, and Montreal: Discover Montreal, Toronto, and Niagara Falls on this 5-day tour starting in Montreal.
Montreal to Toronto:
5 Day Highlights of Niagara Falls, Toronto, and Montreal: Explore Montreal, Niagara Falls, and Toronto on this 5-day multi-destination tour starting in Montreal.
Book a private tour of Toronto for a personalized exploration.
Is Toronto a Walkable City?
Yes, Toronto is a walkable city, especially in the downtown area where many attractions are clustered. However, for longer distances or if you want to explore neighborhoods beyond downtown, Toronto's subway system is efficient and easy to use.
To make the most of your day in Toronto, consider joining one of See Sight Tours' ultra-small group tours. Our fun and friendly local tour guides are experts in showcasing the best of Toronto in a short time. From CN Tower to St. Lawrence Market, we've got you covered. Book your Toronto tour now and embark on a memorable adventure!
Conclusion
Toronto, with its iconic landmarks, diverse culture, and culinary delights, promises an unforgettable day trip. Make the most of your one day in this vibrant city, and you'll leave with cherished memories and a desire to return for more. From the heights of the CN Tower to the depths of Ripley's Aquarium, from the historic charm of the Distillery District to the natural beauty of Niagara Falls, Toronto offers a rich tapestry of experiences that will captivate and inspire you. So, whether you're a visitor on a tight schedule or a local looking for a day of adventure, Toronto has something special in store for you. Enjoy your journey!