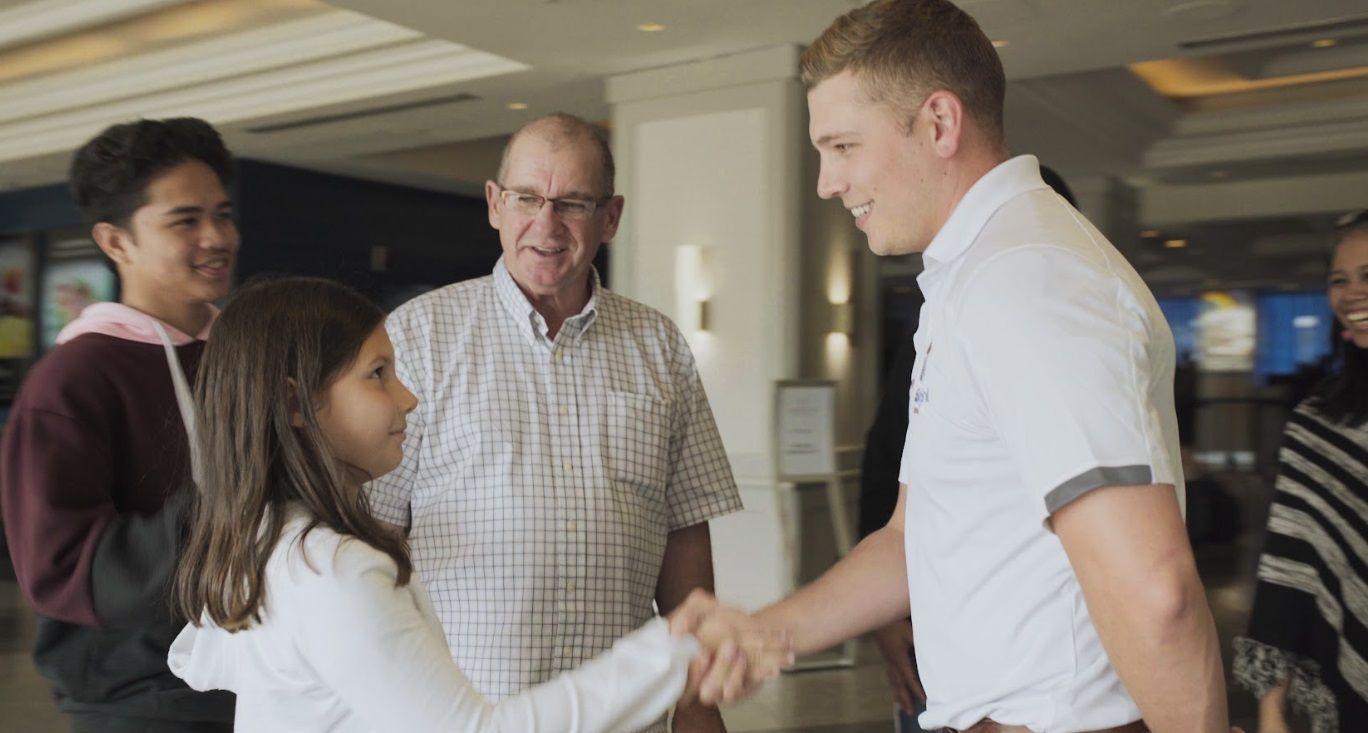 Are there Any Small Group Tours to Niagara Falls from Toronto? - Complete Guide
Table of Contents

Niagara Falls is like a person with multiple personality disorder – it has the capacity to yield different experiences for different travelers. Whether you're looking forward to a solo me-time excursion or a fun-filled escapade with your travel partners, Niagara Falls has it all to serve everyone. So, this time, it's your group tour with your loved ones? [perhaps this is the reason you're here, reading this!]. Let us serve you with all the information you need about small group tours to Niagara Falls from Toronto, all the way from 'why you should take your travel clan along' to 'which small group tours are best suitable to your travel needs'. Happy reading!
Why take a guided group tour to Niagara Falls from Toronto?
Well, let us rephrase this a bit: who would like to waste energies on managing minute details and not save-all-energies for Niagara Falls excursion? Yes, you got it right! A group tour would bring convenience, expertise, guidance, perfect itinerary planning and cost efficiency to the table – setting you free from all the planning-&-executing worries and allowing you to dedicate every bit of your energy to Niagara Falls exploration. 
Are there any small group tours to Niagara Falls from Toronto?
Yes! Given the fact that both Toronto & Niagara Falls remain top tourist attractions, you'll find plenty of inter-city tours in Toronto taking you all the way from Toronto to Niagara Falls and back. 
What is the small group tour to Niagara Falls from Toronto cost?
Well, the actual cost depends on the number of group members, duration of the tour, the inclusions and amenities provided, and the specific activities and attractions covered. However, the cost can be as low as $219.00/person for a 9-hour trip with complimentary pickup & drop-off and covering all the iconic Niagara Falls destinations. Sounds cool, isn't it?
Book Your Niagara Falls, Canada Tour Starting from $129 Only!
How long does the tour from Toronto to Niagara Falls usually last?
The duration of the tour can vary, but most small group tours from Toronto to Niagara Falls typically last around 9 to 10 hours. This includes travel time, sightseeing at the falls, and additional stops along the way.
What is included in the small group tour package?
The specific inclusions may vary depending on the tour provider, but typically, small group tour packages include round-trip transportation from Toronto, a licensed tour guide, admission fees to attractions such as the Journey Behind the Falls or the Hornblower Niagara Cruises, and ample free time to explore the falls and surrounding areas.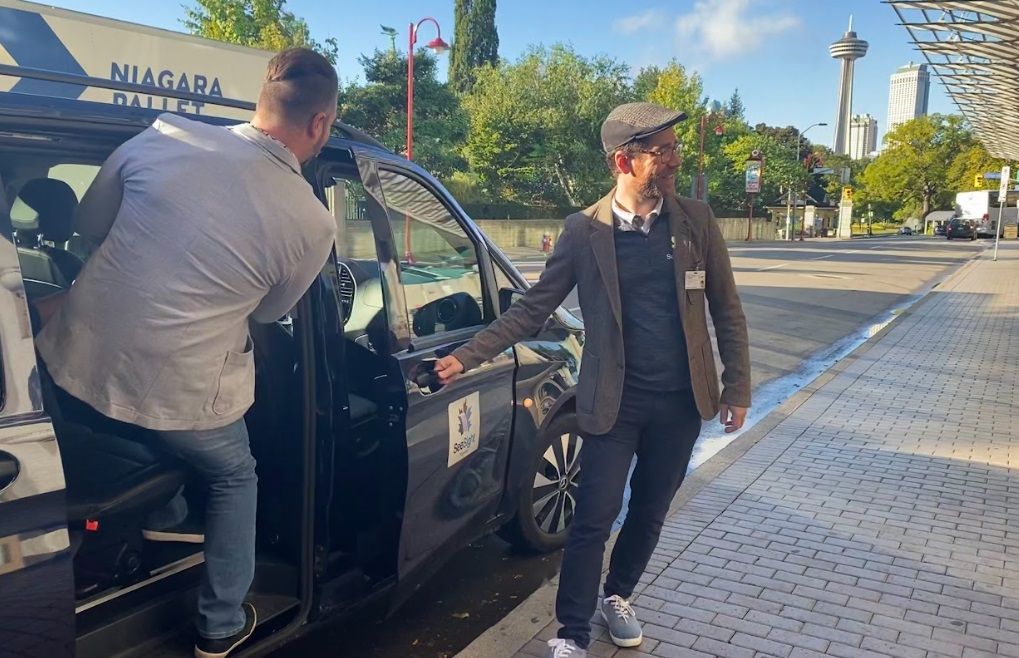 What's the best small group tour to Niagara Falls from Toronto?
This top-rated and highly recommended Niagara Falls Canada Tour from Toronto should be your preferred small group tour, and for the right reasons! This tour allows you to take up to 7 of your travel buddies along and offers a complimentary pick-up & drop-off from your preferred location in downtown Toronto. What's more? The tour has discounted prices for children and infants. While pricing starts from $219/person for adults, children aged 5-12 years are charged $139/child only, and infants 0-5 years are charged $20 only. Most importantly, the tour covers nearly all the iconic destinations & experiences in Niagara Falls. Here's a verbal snapshot of you should expect to experience during this tour: 
Round-trip transportation from Toronto: The tour includes convenient pickup and drop-off from downtown Toronto hotels or a central meeting point.
Knowledgeable tour guide: An experienced guide will accompany you throughout the tour, providing insightful commentary and enriching your experience with folklores as you drive to Niagara Falls.
Skylon Tower: Your Niagara Falls exploration would start with a stop at Skylon Tower, the 520 ft. tall tower offering stunning views, memorable dining experiences, and entertainment options for visitors. Be ready to be spellbound by Niagara Falls' mesmerizing skyline. On a clear day, you might be lucky enough to catch a glimpse of the Toronto skyline as well! 
Journey Behind the Falls: The tour includes admission to the Journey Behind the Falls attraction, allowing you to venture through 125 ft cave-like tunnels and emerge at two observation decks situated behind the mighty Canadian Horseshoe Falls. Once you reach the observation deck overlooking the falls, you'll witness the incredible power of the falls as millions of gallons of water cascade over the edge, creating a misty and breathtaking scene.
Hornblower Niagara Cruises: Next, the tour includes the incredible Hornblower Niagara Cruise, a thrilling and immersive boat ride experience on the Niagara River. As the boat sets off, you'll cruise along the Niagara River, passing by breathtaking scenery and approaching the iconic Niagara Falls. The boat ventures close to the base of the falls, offering an incredible vantage point to witness the sheer power and beauty of the cascading water. Please note that Hornblower Niagara Cruise is seasonal and operates from April to November only. In winter months, the tour replaces Hornblower Niagara Cruise with admission to Niagara's Fury and Butterfly Conservatory.
Narrated Driving Tour of Niagara Falls: Finally, the tour takes you on a driving tour of the city passing through iconic destinations like Dufferin Islands, the International Control Dam, the Old Scow, Whirlpool Rapids, and the Floral Clock.
Free time at Niagara Falls: The tour provides hours of free time to explore the falls at your own pace, take photos, and soak in the breathtaking views along the way.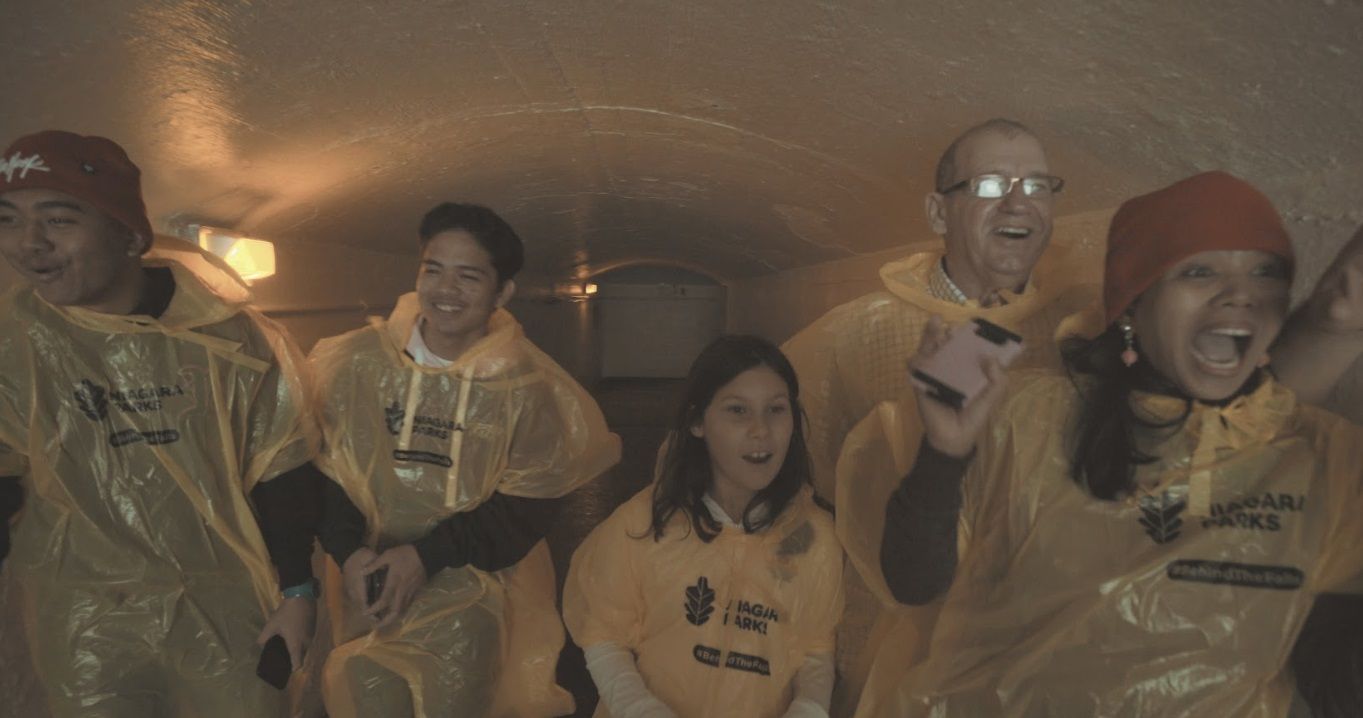 Can I book a small group tour in advance?
Yes, it's generally recommended to book your small group tour to Niagara Falls from Toronto in advance to secure your spot. Popular tours can fill up quickly, especially during peak travel seasons.
What is the cancellation policy for small group tour to Niagara Falls from Toronto?
You can cancel your tour up to 24 hours in advance, and that too for free!