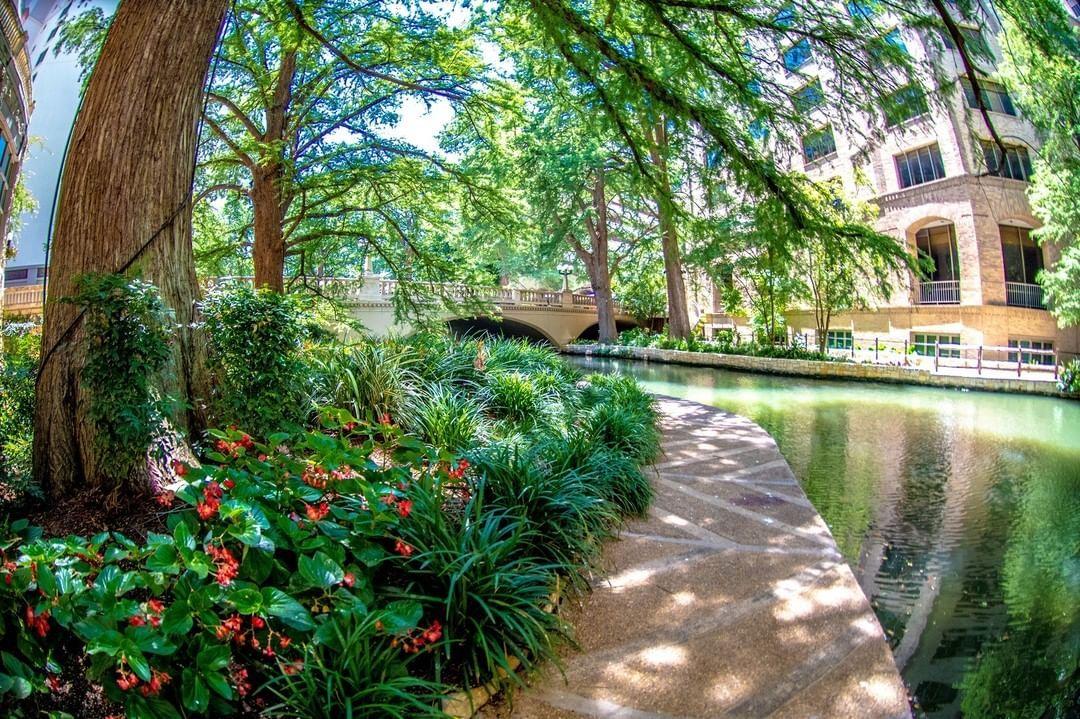 Scenic Drive from Austin to San Antonio
Table of Contents

Looking to escape your job burnout and everyday mundaneness with a quick road trip? A scenic drive from Austin to San Antonio is the perfect way to rejuvenate your body and soul!
As you explore the cultural & historical landmarks of these two cities in the Lone Star State, you'll feel the stress of everyday life melt away letting you indulge in some much-needed relaxation.
In this article, I've rounded up some tips, tricks, and best stops as well as the drive time & distance for your picturesque drive from Austin to San Antonio! 
Enjoy A Scenic Drive From Austin To San Antonio!
Drive Time & Distance For Your Road Trip
Knowing the estimated time of your drive via different routes will help you customize your journey to suit your preferences. The shortest distance via I-35 S is just under 80 miles, while the TX-130 S and I-10 S route is longer at 100.9 miles.
If you plan your trip along Interstate 35, you can expect your drive to be mostly dull if your only goal is to get to your destination. But if a leisurely road trip is on your mind, you can make stops at multiple hotspots and idyllic landmarks along the way. Just beyond the suburban sprawl on the highway, you'll be greeted by some lush state parks, historic buildings, hiking trails, and other stops worth detouring to. 
A leisurely drive from Austin to San Antonio can take about 1 hour 30 minutes, while the quickest route via Interstate 35 is just 1 hour 15 minutes. Keep in mind that traffic and stops along the way can affect your travel time so it's best to avoid rush hour. Tourists can expect a fun and hassle-free road trip experience with plenty of opportunities to explore the diverse landscapes of Texas.
From the rolling hills and verdant nature parks to the quaint small towns and bustling cities, the journey between San Antonio and Austin promises an unforgettable adventure. So pack your bags, hit the road, and get ready to make some incredible memories on your next Texas road trip! 
Best Time To Drive From Austin To San Antonio
The best time to drive from Austin to San Antonio is outside of the rush hour periods of 7:00 am - 9:00 am and 4:00 pm - 6:00 pm. This will help you avoid heavy traffic and any delays caused by stops along the way.
It's important to keep in mind that travel time can be affected by factors such as accidents or construction, so it's always a good idea to check for any updates before hitting the road. By avoiding rush hour, you can enjoy a smoother and more languid journey replete with plenty of stops to bask in the awe-inspiring scenery!
Stops To Make On Your Scenic Day Trip
The route between Austin and San Antonio is peppered with monotonous business parks, concrete buildings, and urban sprawl leached of color and life. You can only expect to find panoramic views at the several pit stops along the way. Here are some landmarks you must see on your Austin to San Antonio road trip:
San Marcos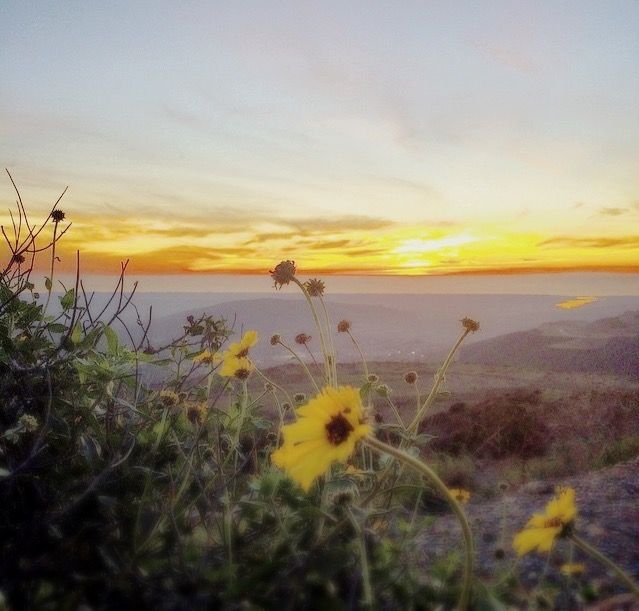 (Photo via @sanmarcoscity / Instagram)
If you're passing through San Marcos on the highway, you might think it's just a pit stop for outlet shopping, but this Central Texan city has so much more to offer. With crystal-clear waters that you can even snorkel in, the San Marcos River is a must-visit attraction for a water sports aficionado. A glass-bottomed boat tour is a tourist favorite.
Artists and art lovers can find many places to explore in this city from Wimberley Glassworks with vibrant hand-blown glass art and lighting pieces to the San Marcos Art Center for its flourishing local art scene.
This city is also home to Texas State University, with its impressive Victorian Gothic-style Old Main building, as well as several historic and green spaces to discover. 
Natural Bridge Caverns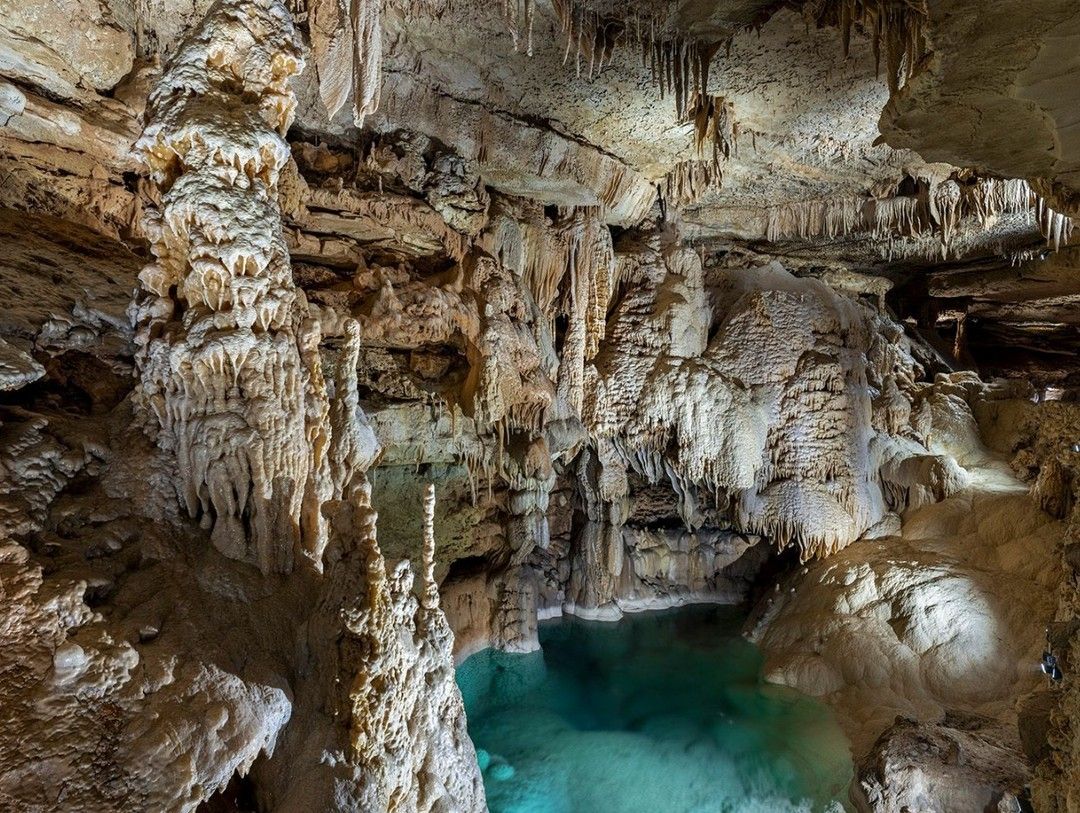 (Photo via @naturalbridgecaverns / Instagram)
Make sure to take a quick detour on your Austin road trip to visit Natural Bridge Caverns, located just 15 minutes off the beaten path. This natural wonder is a must-see attraction for any traveler to Texas. The caverns get their name from the impressive 60-foot limestone bridge that you can marvel at while exploring underground.
Explore limestone formations illuminated by LED lighting with a Discovery Tour or marvel at the cave's quaint natural ornaments such as stalactites and soda straws on a Hidden Passages Tour — you'll have plenty of options to tour the caverns.
New Braunfels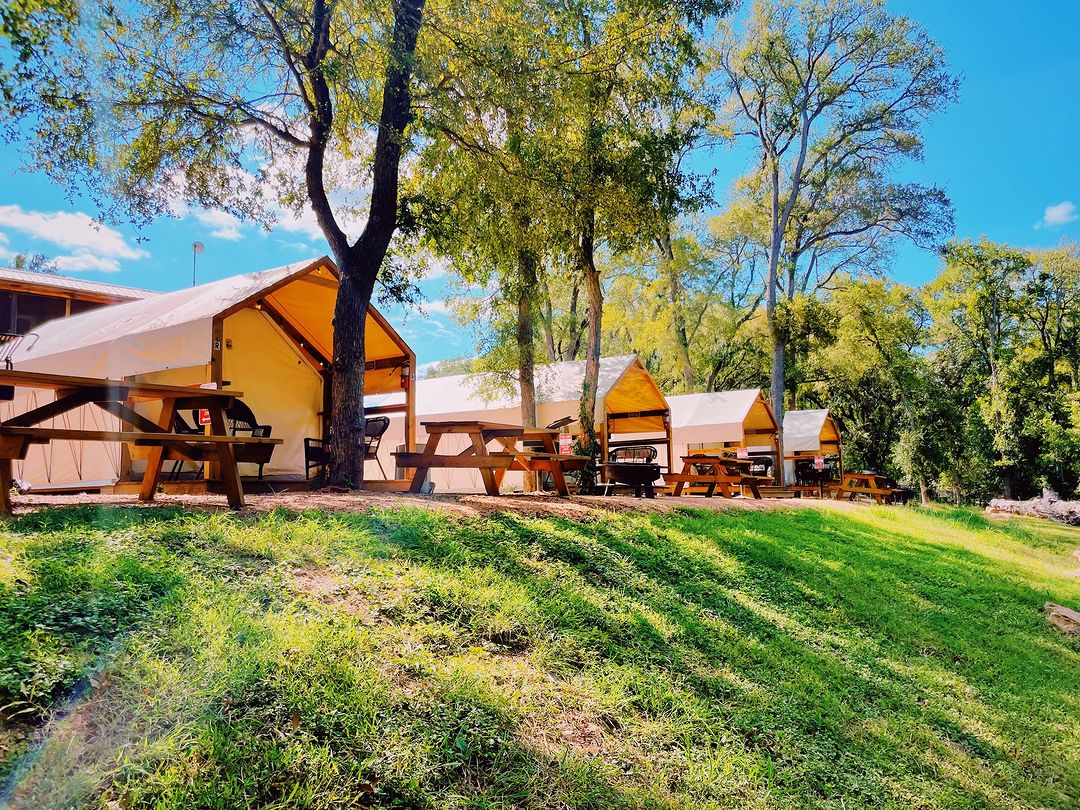 (Photo via @bluerivercamp / Instagram)
Nestled just 3 minutes off the main road, New Braunfels is the most popular city on the Austin to San Antonio itinerary. This charming Texas city is known for its verdant scenery and rustic charm, with the Comal and Guadalupe Rivers winding through natural parks like Landa and Cypress Bend.
But that's not all it has to offer. The Gruene Historic District is a must-visit, with its original 1800s German buildings and famous dance hall, Gruene Hall. If you love splashing in cool waters, don't miss the original Schlitterbahn Water Park, a Texas favorite for generations.
If you plan your drive in November, you have a wonderful chance to celebrate the German-style sausage festival "Wurstfest". Come and appreciate the beauty of German culture and heritage!
Texas Hill Country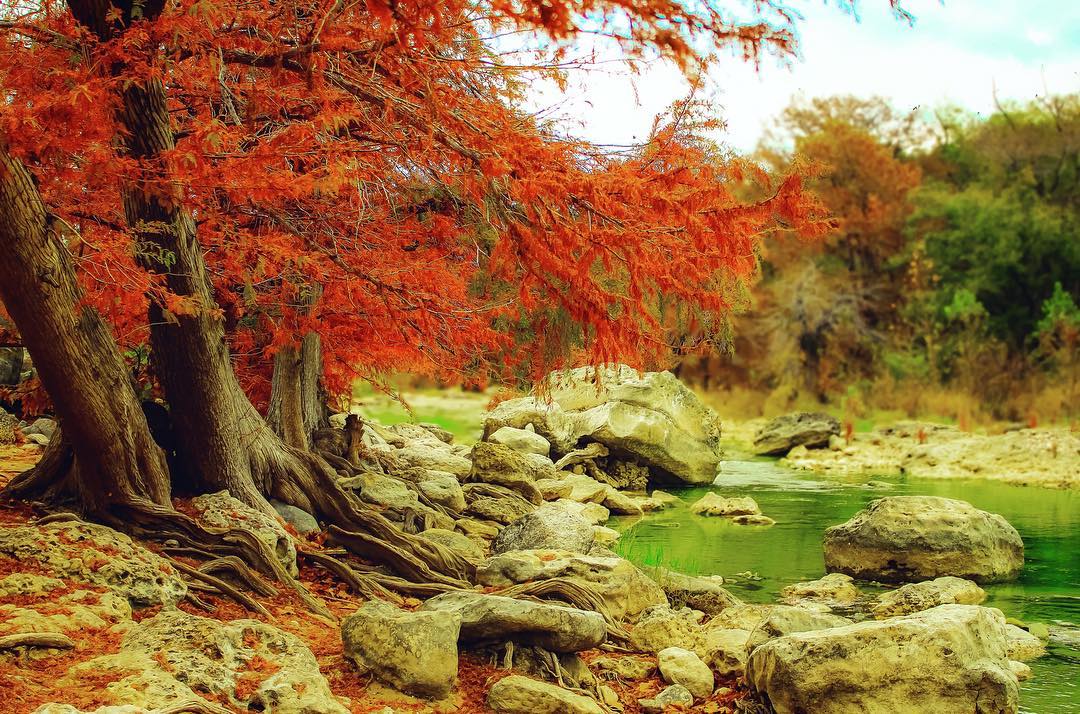 (Photo via @thesciencewriter & @texasranchsales / Instagram)
Lodged about a 1-hour drive away from the capital of Texas, are pastoral Hill Country places you must explore like the Guadalupe River State Park, Canyon Lake, and Dripping Springs.
If you plan to drive west or southwest of Austin to see the Hill Country, do make a day trip out of it since you'll be overwhelmed with the many things to explore in this idyllic destination. Give yourself plenty of time to take in fall foliage at Lost Maples; go scuba diving or sample the swimming holes in Canyon Lake; dig into delicious BBQ in Lockhart; and see the limestone ledges in McKinney Falls State Park.
Fredericksburg is a popular spot for people watching and exploring German heritage. You can book walking tours which will take you to this German-influenced city and President Lyndon B. Johnson's home and ranch (which was home to Lady Bird Johnson.) 
San Antonio River Walk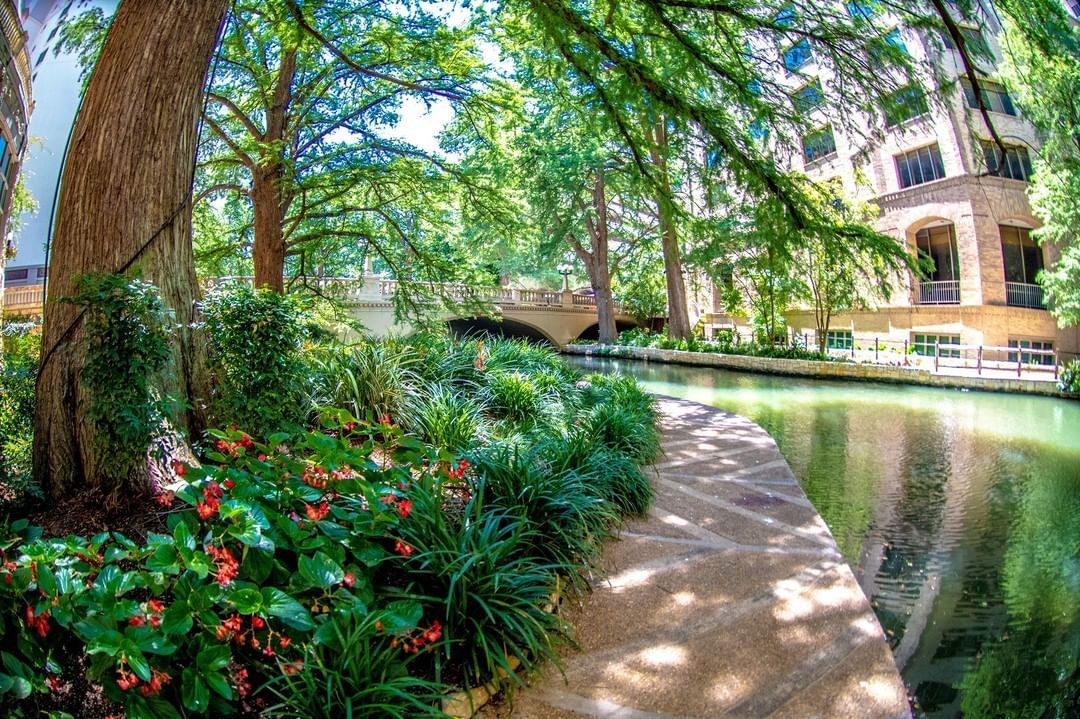 (Photo via @thesanantonioriverwalk / Instagram)
The Riverwalk in San Antonio is not just an attraction but a destination in itself. You'll find many bars, eateries, and restaurants stretched out along the length of the waterway where you can quickly refuel before resuming your trip!
There's a lot to explore on this 15-mile urban waterway from the historic Alamo to the San Antonio Missions National Historical Park. Either enjoy a scenic stroll along the walkway or hop aboard a scenic River Walk Tour to take in the sights and sounds of the city — the choice is yours! 
Hop Aboard A Private River Walk Boat Tour!
Texas State Capitol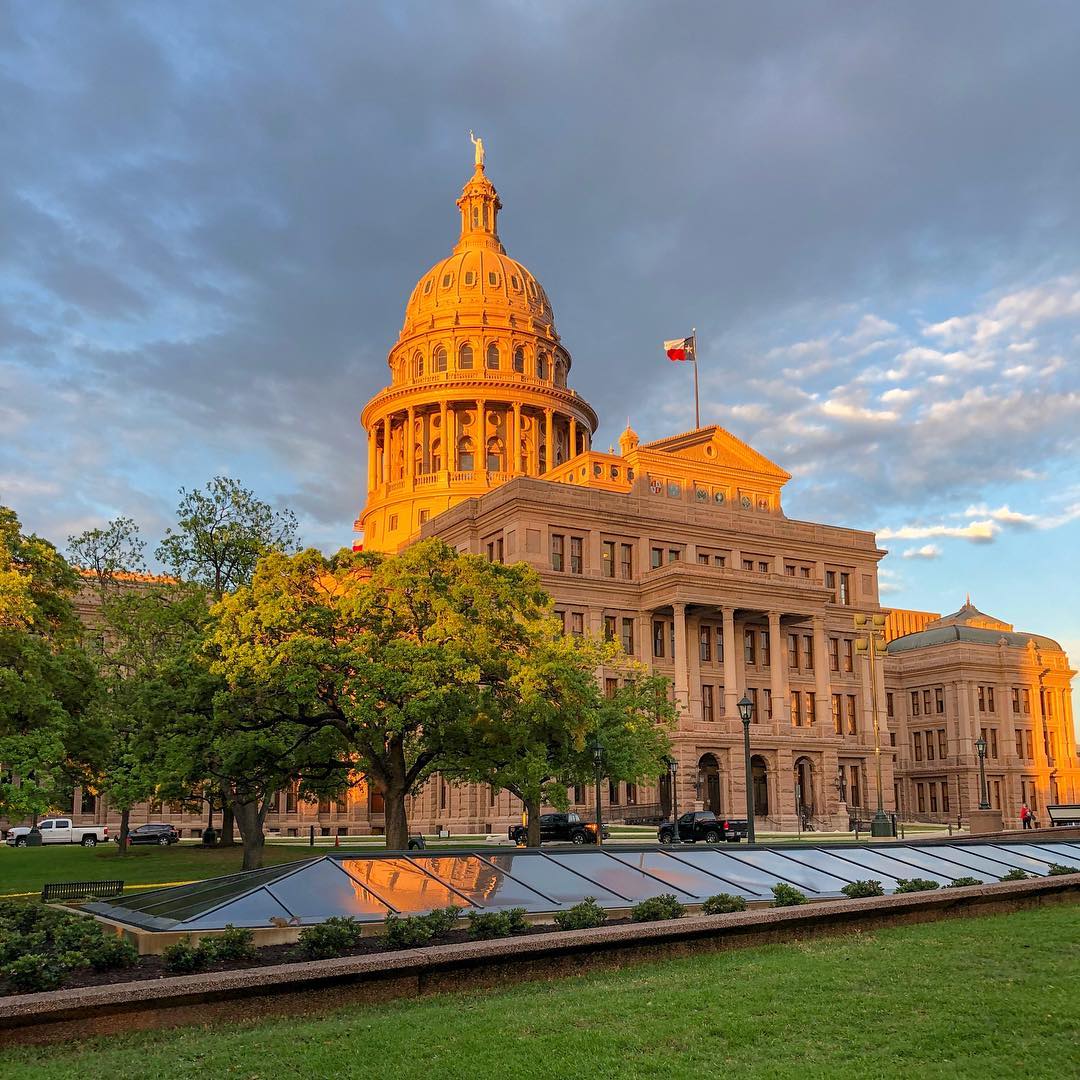 (Photo via @texascapitol / Instagram)
While driving from Austin to San Antonio, be sure to add the Texas Capitol to your must-see list for a glimpse into the state's rich history and architecture. The Texas Capitol, a stunning granite and marble structure built in 1888, boasts a rotunda and dome that are not to be missed.
The House and Senate chambers inside are equally impressive, making it clear why this structure is regarded as one of the most distinguished state capitals in the nation.
This impressive building has been recognized for its historical significance, as it was placed on the National Register of Historic Places in 1970 and designated a National Historic Landmark in 1986. 
Tips For Your Road Trip
Don't stick to Interstate 35 just to reach San Antonio quickly – plenty of detours guarantee plenty of adventures along the way. 
Avoid rush hour if possible (7:00 am - 9:00 am and 4:00 pm - 6:00 pm.)
Make a stop mid-trip at River Walk, Hill Country, or any other hotspot with plenty of eateries to refuel for your next adventure.
Pack lunch if you have no time to try out a new restaurant.
The Bottom Line

In conclusion, the drive from Austin to San Antonio is a picturesque and memorable journey that showcases the natural beauty and rich history of central Texas.
From the rolling hills and sparkling rivers of the Texas Hill Country to the vibrant urban landscape of San Antonio, there is no shortage of stunning scenery and cultural attractions to discover along the way. Whether you're a local looking for a weekend getaway or a visitor exploring the Lone Star State, this scenic drive is sure to leave a lasting impression.
If you want a hassle-free road trip with the best itinerary chosen for you, consider booking a Guided San Antonio Tour From Austin. Pack your bags, hit the road, and prepare to be enchanted by the beauty of central Texas!