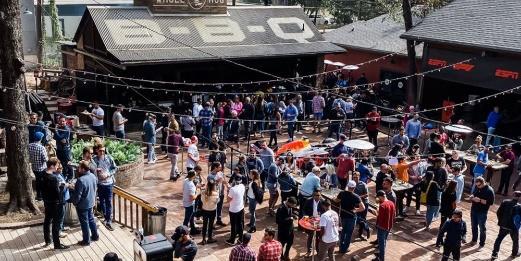 Best Food to Eat in Austin Texas
Keep Exploring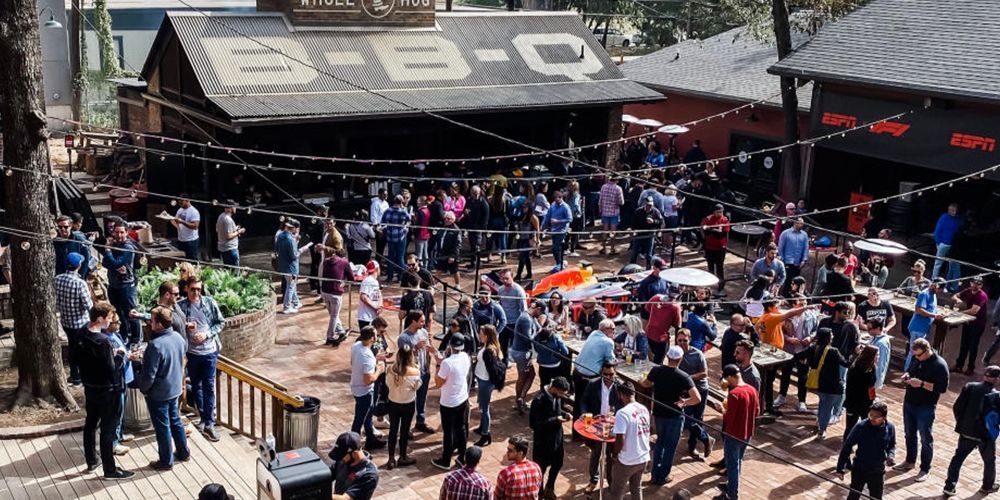 Austin Red River Street Food Walking Tour
$119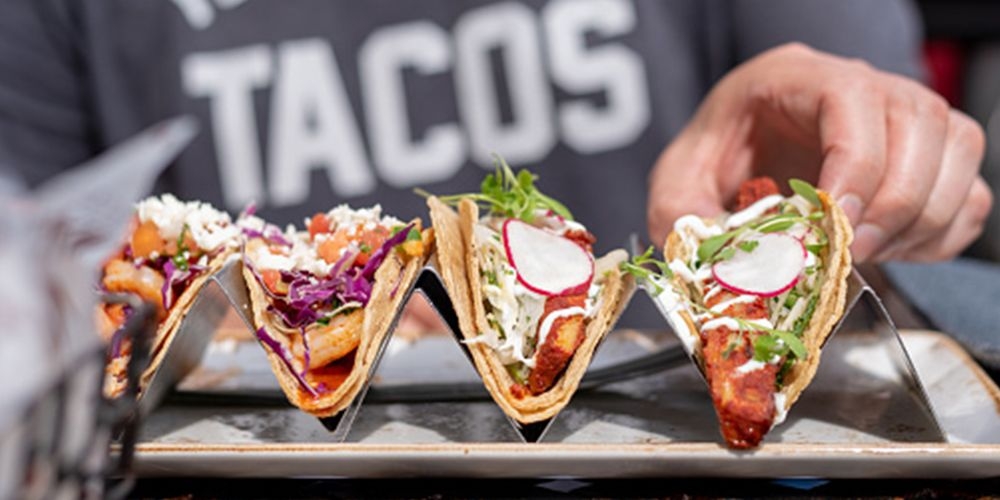 Austin Taco Food Walking Tour
$89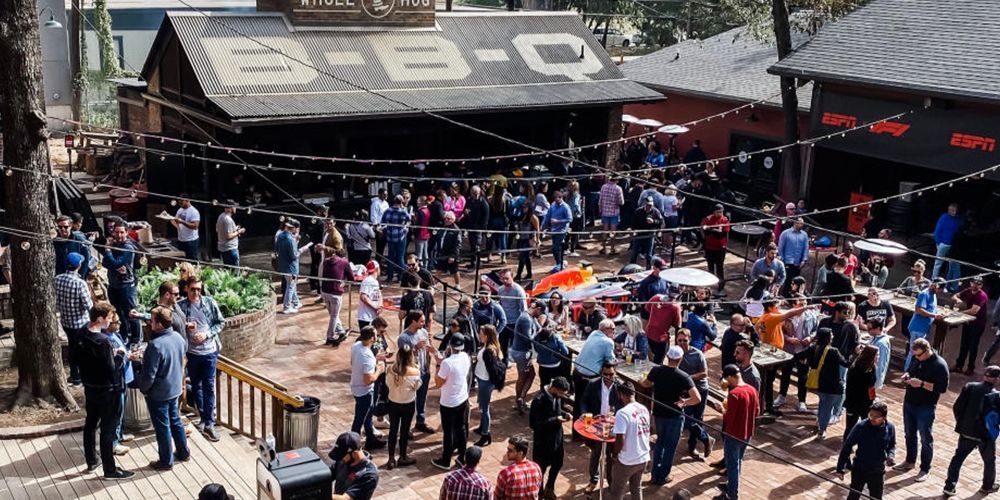 Austin Red River Street Food Walking Tour
$119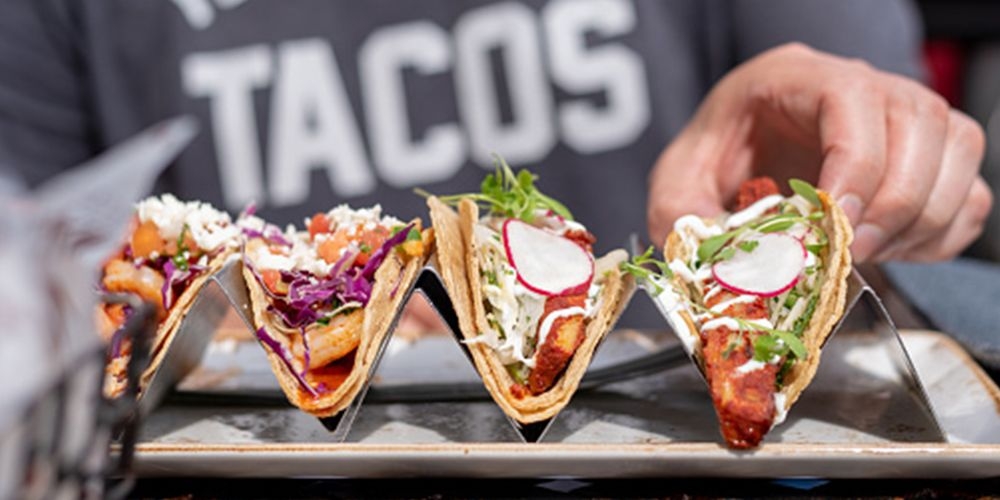 Austin Taco Food Walking Tour
$89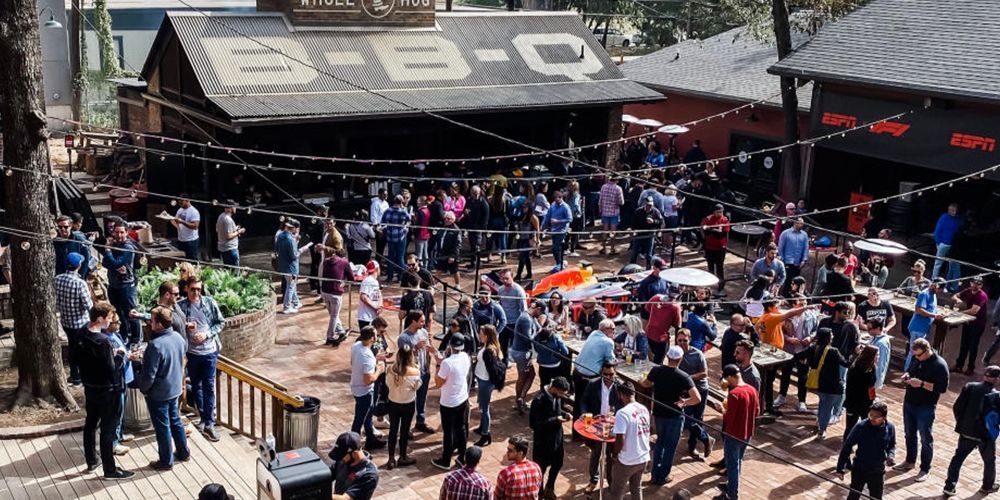 Austin Red River Street Food Walking Tour
$119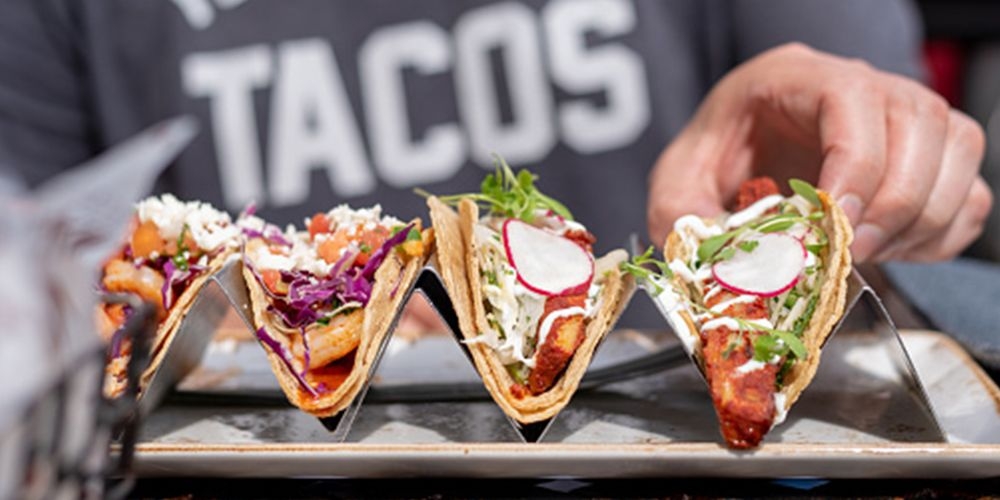 Austin Taco Food Walking Tour
$89
Table of Contents

Many know Austin for its vibrant music scene, for the city is dubbed as the 'Live Music Capital of the World'. However, few know that the city has also got an irresistible food scene that has everything a foodie would yearn for while being in a city like Austin.
From traditional Tex-Mex delights to mouthwatering BBQ, this city has something to satisfy every palate. Visiting Austin anytime soon? Here's a list of the best foods in Austin that are a must-try. Not sure where to start and how? A list of Best Austin Food Tours is also annexed to make sure that you're served with authentic Austin taste on the go. 
Discover Austin's Culinary Delights from $109/Person
Best Food to Eat in Austin Texas
Here is a list of the most essential food experiences you should look forward to in Austin, Texas. 
Smokey and Creamy Sausage Mac & Cheese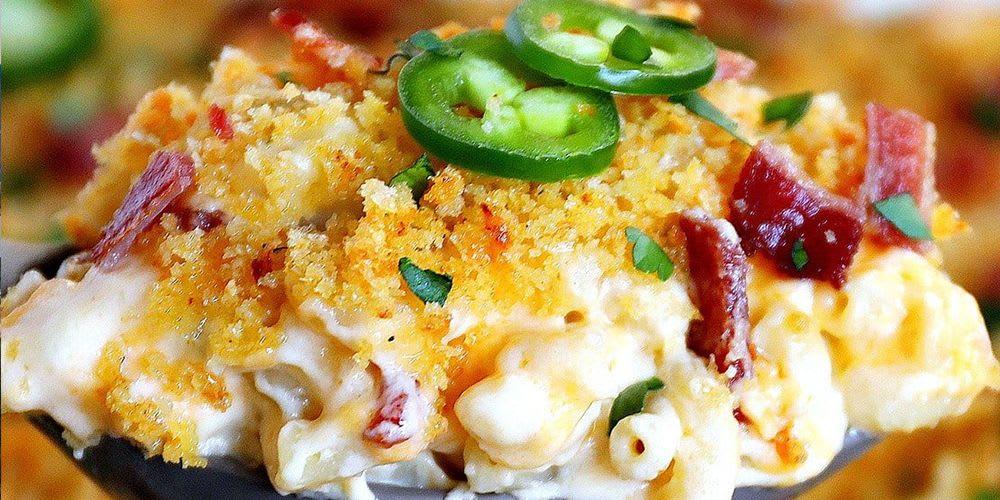 If you're looking for a delicious and indulgent dish in Austin, you'll love the Smokey and Creamy Sausage Mac & Cheese. This Austin favorite combines the rich creaminess of macaroni and cheese with the smoky flavors of sausage. Made with elbow macaroni, butter, smoked sausage, cheddar cheese, and spices, this hearty dish captures the essence of Austin's culinary scene. Top it with some chopped green onions and crispy bacon bits and relish the creamy goodness of this Austin favorite!
Refreshing Shaved Ice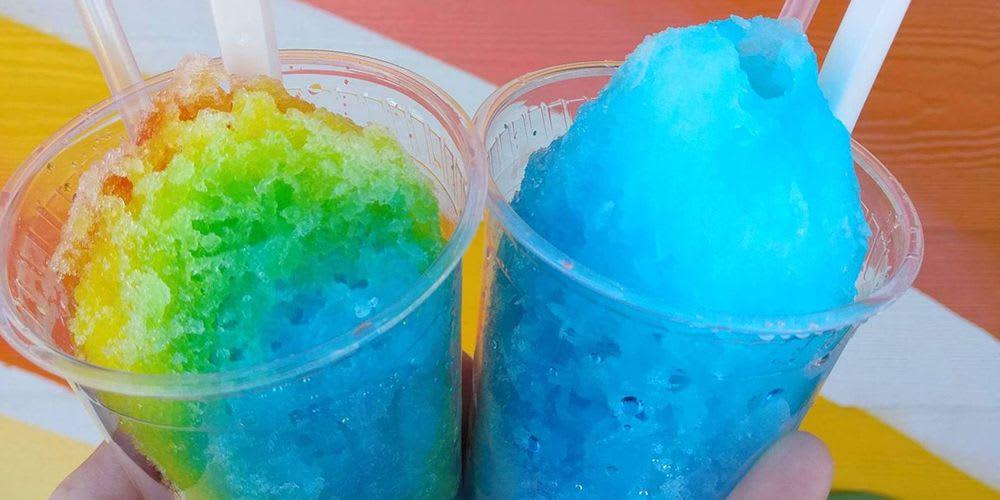 When the Austin heat hits, there's nothing quite as refreshing as indulging in a delicious shaved ice treat. Shaved ice is a popular icy dessert that consists of finely shaved ice topped with a variety of flavored syrups and sometimes accompanied by additional toppings.
What's more? You'll find a wide range of flavors to treat yourself with, including unique options like mango, lychee, or even spicy flavors.
Smoked BBQ Meat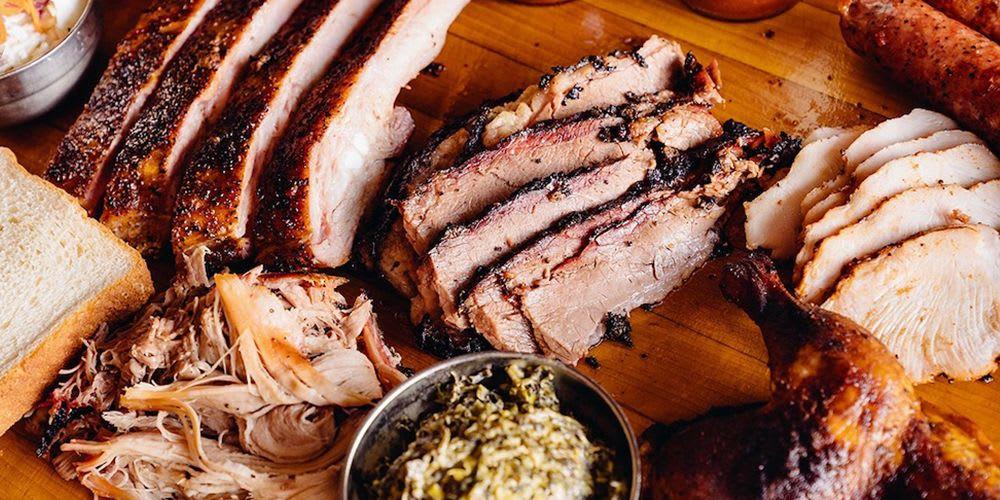 When it comes to BBQ meat, Austin is renowned for its mouthwatering offerings. The city boasts a rich barbecue tradition with a focus on slow-smoked meats and delectable flavors. Some popular BBQ traditions you can opt for include brisket, ribs, sausage,, turkey, beef ribs, and chicken. You'll find plenty of barbecue joints as you stroll through the city that has earned its reputation by serving up exceptional BBQ meat. Choose your favorite one, and enjoy every bite to the fullest! 
Calling All Foodies! Join Us on a Mouthwatering Walking Food Tour
Austin Famous Tacos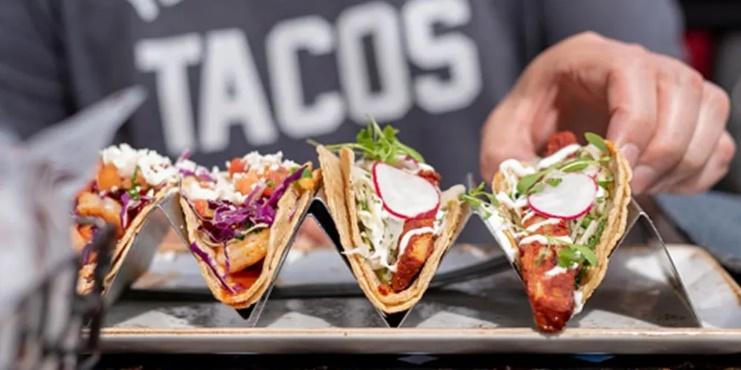 A taco-lover? Austin has to be your preferred taco paradise, for it is famous for its delicious tacos with a wide variety of flavors and styles to satisfy any taco lover. Whether you're looking for traditional Mexican tacos or creative fusion options, Austin has you covered. Some of the famous tacos you can find in Austin include Tex-Mex Tacos, seafood tacos, creative fusion tacos, street tacos, and vegan and vegetarian tacos. Do try out the city's food trucks – the essential part of the city's culinary landscape. Don't go for the appearances because these food trucks offer the authentic Austin taste you may not even find in a five-star restaurant. 
Delectable Doughnuts
For your sweet tooth, Austin has a variety of delectable doughnuts to satisfy your cravings. All around Austin, you'll find plenty of local bakeries offering freshly baked and made-with-love doughnuts. As you slowly nibble your doughnut, you'd love the perfect flavor combinations. 
Best Food Tours in Austin, Texas
Scared of trying it on your own? A guided food tour is the solution taking you to hidden culinary gems that may not be easily discoverable on your own. Not sure where to start from? Here's an account of the best food tours in Austin to help you add authenticity and uniqueness to your Austin food experience. 
Austin Red River Street Food Walking Tour
2 Hours from USD 109 Per Person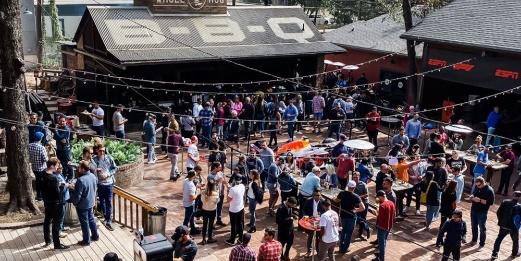 You haven't really tasted the authentic Austinian taste if you miss out on the mouth-watering street food here. This Austin street food walking tour takes you to the Rainey Street Historic District – a vibrant and unique neighborhood located in downtown Austin.
You'd first be given the opportunity to stroll through its charming bungalow houses that have been repurposed into bars, restaurants, and live music venues. Once you're done savoring its beauty with your eyes, the time comes to treat your taste buds with authentic Austin food. 
Your food spree would begin with a sausage mac & cheese – an irresistible combination of smoky and creamy flavors. After this, a little walk is a good idea to make space for your next food episode, isn't it? For this, you'd be escorted to the Colorado River to treat you with some scenic views of the Ann W. Richards Congress Avenue Bridge.
Once you've had enough of its beauty, [and enough space in your stomach to tuck in the next treat], you'd be treated with a sandwich. As its tender and flavorful meat melts in your mouth, you'd feel like you've landed your food haven.
Time for another fit of walk before you're treated to the next best Austin food option! For this, you'll head to the Red River Cultural District, a vibrant and diverse neighborhood known for its thriving music scene, artistic community, and lively atmosphere.
Once you're done with its exploration, you'd be taken to the best-est part of your walking food tour: the BBQ! You'd be given the freedom to choose from items such as beef brisket, chicken, turkey, and more. Opt for your favorite one and enjoy the smoky, savory goodness that is BBQ. . . and with this, your Austin Food Tour comes to an end. . . See ya next time! 
Ready to Eat Your Way Through Austin? Join our Food Tour
Austin Taco Food Walking Tour
2 Hours from USD 89 Per Person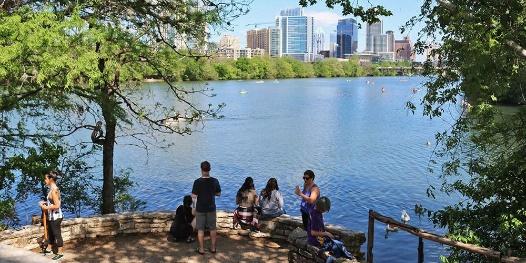 Austin and tacos are another kinds of love story – and this 2-hour Austin food walking tour has it all to take it to another level. Starting with prices as low as $89 per person, this tour covers the best taco spots in Austin. What's more? Your taco feast is coupled with a tour of must-see destinations in Austin. Seems like a 2-in-1 deal, isn't it? 
Your tour would begin with an exploration of the Willie Nelson statue, the historic Driskill Hotel, the Austin Public Library, and the Congress Street Bridge. Stop by each of these [and other destinations coming your way] and explore them in greater detail.
Once you're done with this, your taco prowl begins. You'd be taken to an eclectic collection of taco shops where you can get your favorite taco from a wide array of options, including grilled steak, shrimp macha, grilled chicken, vegetarian, and many more. Does taco treat without a post-taco dessert? Never! You'd be treated with a delicious doughnut from a local bakery. . . . by now, your taste buds would be begging for more while your stomach imploring you to stop. Let your stomach and taste buds grapple as you make your way home!