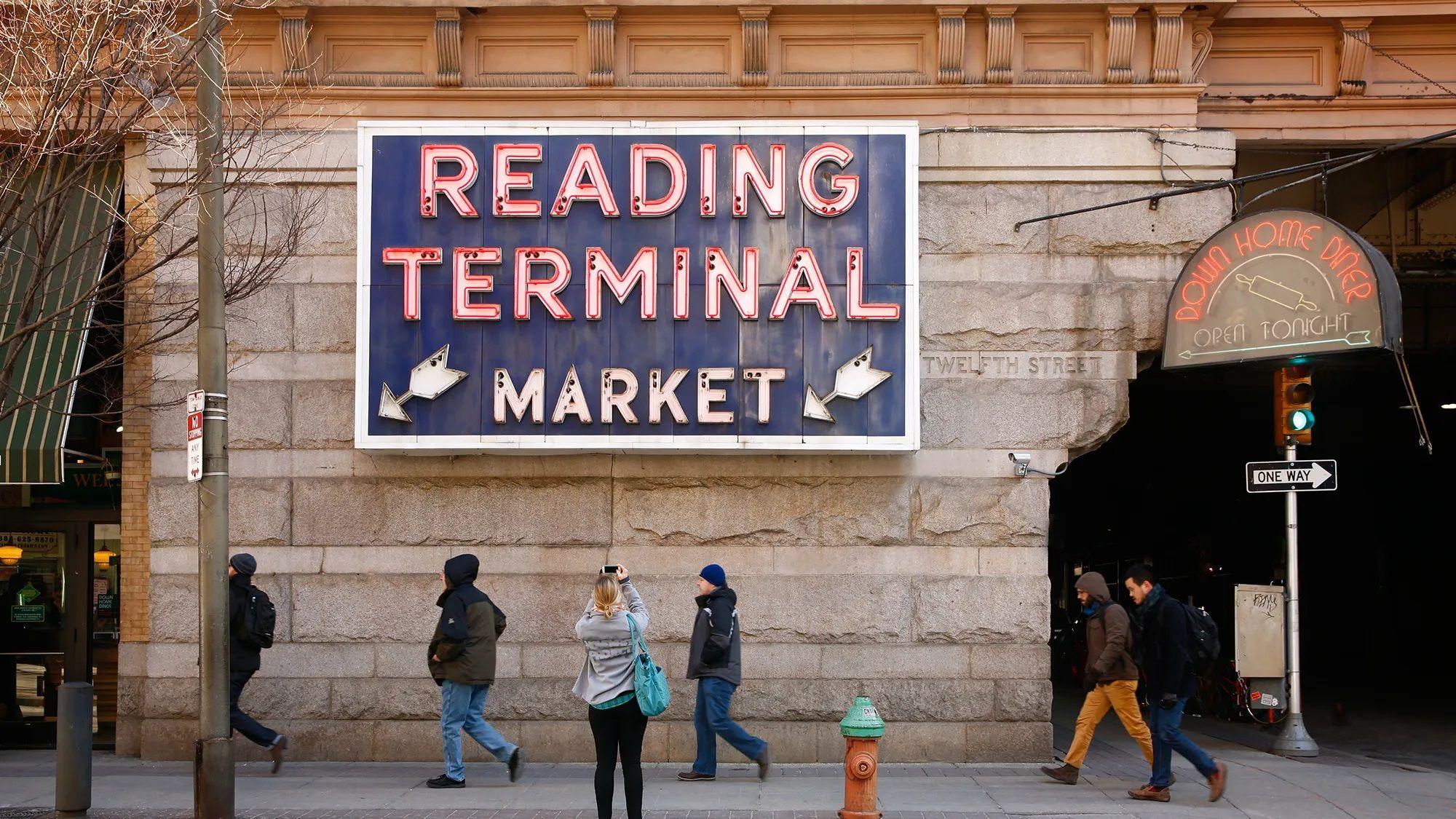 Reading Terminal Market Tour Philadelphia: A Comprehensive Guide
Table of Contents

Are you ready to embark on a delightful gastronomic journey in the heart of Philadelphia? Look no further than the renowned Reading Terminal Market. This historic market, located in the city's Center City district, is a haven for food enthusiasts and offers a diverse range of culinary delights. Join us as we take you on a tour of the Reading Terminal Market, complete with expert insight and insider tips for an unforgettable experience.
Book Your Scenic Tour Of Philly Today!
The Market's Unique Atmosphere
As you step into the Reading Terminal Market, you'll be greeted by a vibrant and bustling atmosphere. The market is home to over 80 merchants, each offering a unique selection of fresh produce, artisanal products, and mouth-watering cuisine. The market's rich history is evident in its architecture and the stories that echo through its corridors. From Amish farmers to skilled chefs, the market brings together a melting pot of culinary traditions and flavors.
Why is Reading Terminal Market Famous?
Reading Terminal Market has gained fame not only for its wide variety of food offerings but also for its vibrant and diverse community. It has become a gathering place for locals, visitors, students, and fans of the market. The market's commitment to supporting local businesses and promoting sustainable practices has also contributed to its popularity.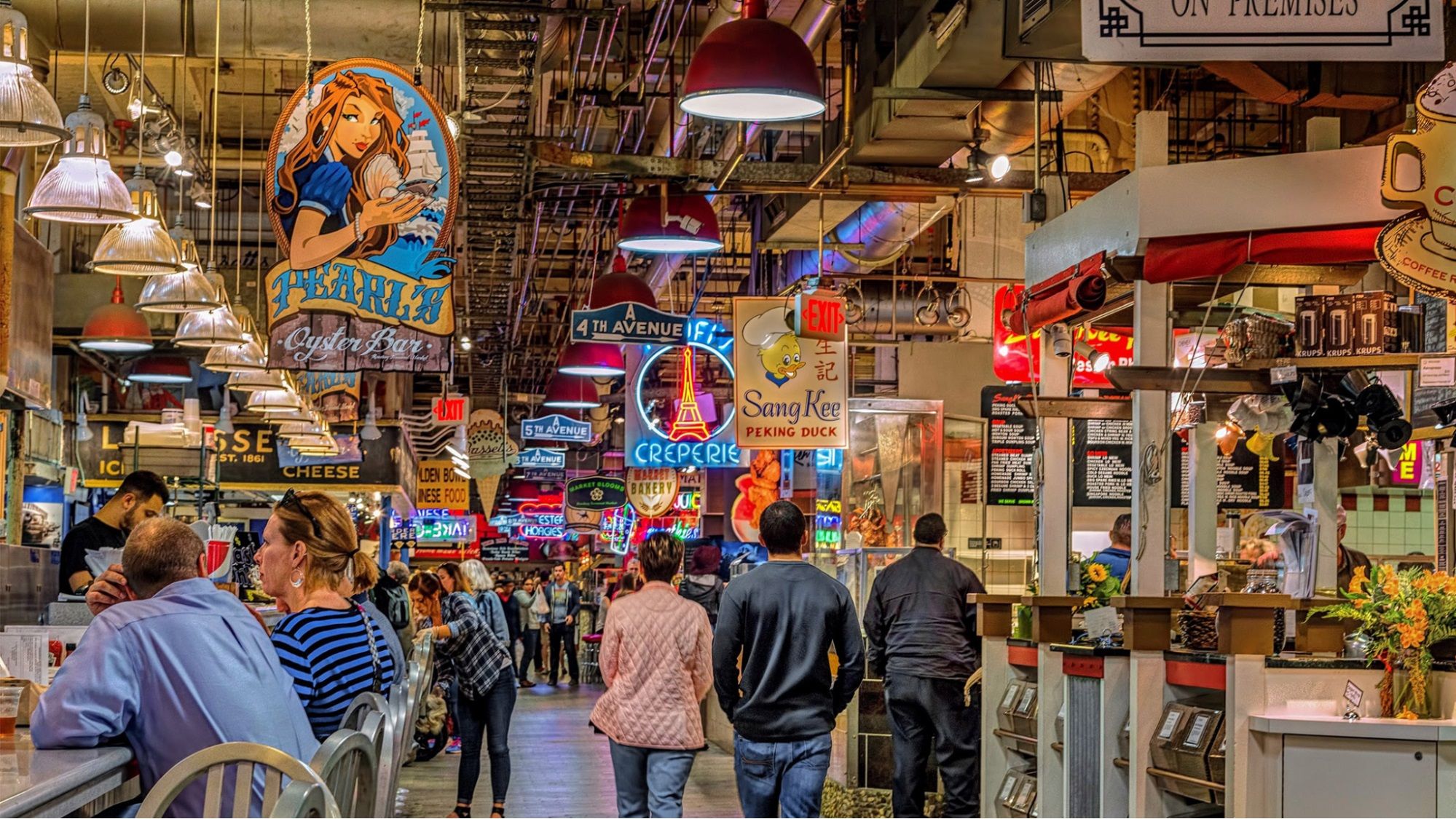 (Photo credit @VisitPhiladelphia)
History and Architecture of the Market
Reading Terminal Market has a rich history that dates back to the late 19th century. It was originally part of the historic Reading Terminal train station, which served as a transportation hub. After the train station closed in 1984, the market was established to revitalize the space. The architecture of the market reflects its historic past, with its high ceilings, wrought iron beams, and industrial charm.
Best Time to Go to Reading Terminal Market
To make the most of your visit, it's advisable to arrive at the market early in the morning or later in the afternoon to avoid the crowds. Weekdays are generally less busy than weekends, providing a more relaxed and enjoyable experience. If you're planning a food tour, consider joining us for our expert-guided tour that takes place daily at 11:30 am and 2:30 pm. Advanced booking is required, as spots fill up quickly.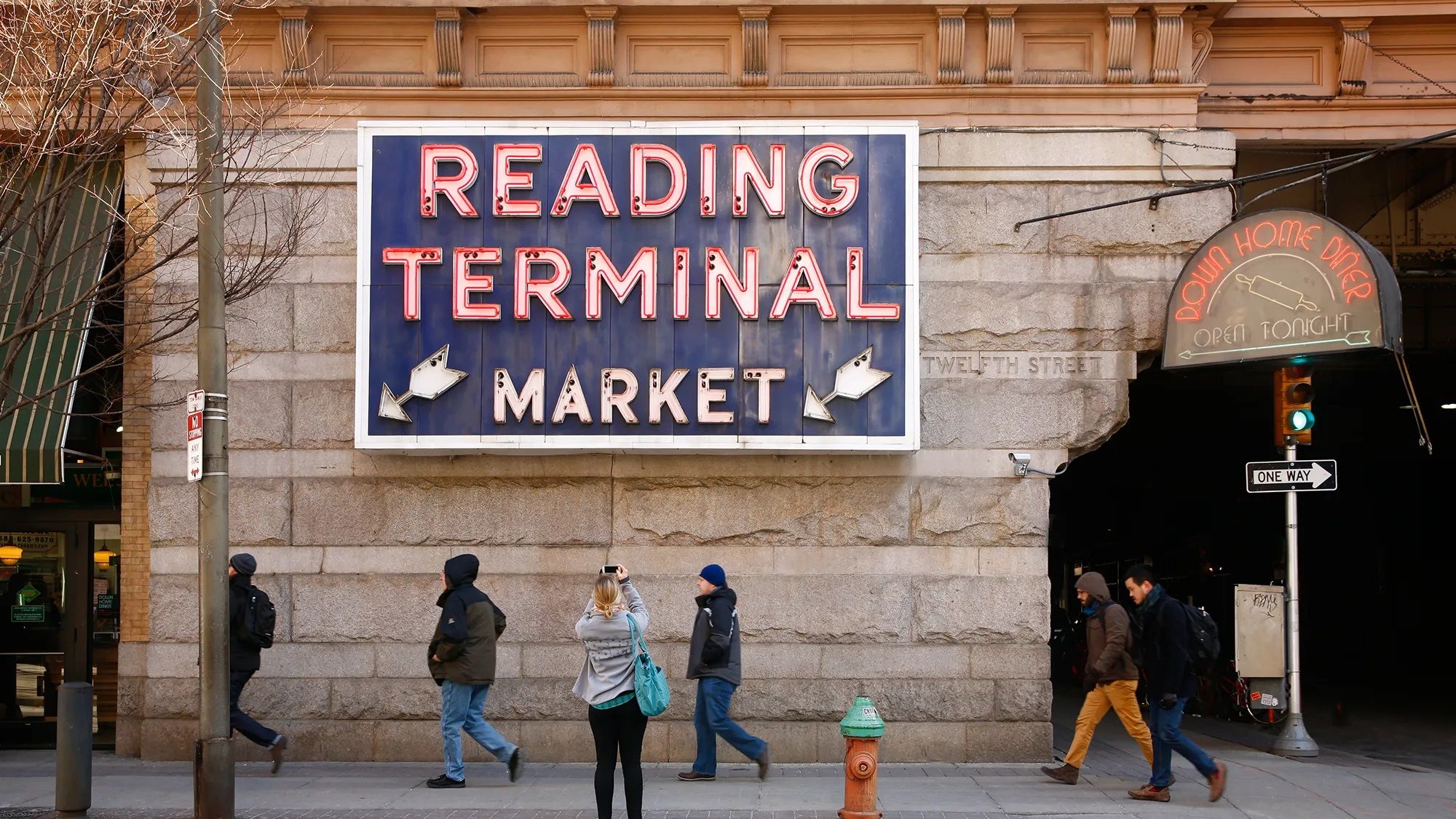 (Photo credit @BonApetit)
Reading Terminal Market Hours and Amish Hours
The market is open from Monday to Saturday, from 8 am to 6 pm, and on Sundays from 9 am to 5 pm. However, it's important to note that some merchants may have different operating hours, especially those who follow Amish traditions. For an authentic Amish experience, we recommend visiting the market on Tuesdays, Wednesdays, and Thursdays when many Amish merchants are present with their fresh produce and traditional products.
Reading Terminal Market for Families
Families visiting Philadelphia will find Reading Terminal Market to be a haven for all ages. The market offers a wide range of food options that cater to different tastes and preferences. Whether it's a kid-friendly macaroni and cheese or a nutritious salad, there's something for everyone. The vibrant atmosphere and the opportunity to witness skilled cooking styles passed down through generations make it a unique experience for families.
Reading Terminal Market Food Tour: Tantalize Your Taste Buds
Indulge in a guided food tour at Reading Terminal Market and explore its culinary wonders. Led by expert guides, this 45-minute tour will take you through the market's bustling aisles, pointing out hidden gems and sharing stories about the market's history. You'll have the opportunity to sample mouth-watering scents from various merchants, including the famous Philly cheesesteak, diverse ethnic cuisines, artisanal cheeses, and delectable desserts. It's a fun and informative tour that will leave you craving for more.
Explore All Things To Do In The City Of Brotherly Love!
Tips for a Memorable Experience
To ensure a memorable experience at Reading Terminal Market, we recommend the following tips:
1: Arrive with an appetite:
With so many delicious options available, it's best to come hungry and ready to indulge in a culinary adventure.
2: Wear comfortable shoes:
The market spans a large area, and you'll be doing a lot of walking, so be sure to wear comfortable shoes.
3: Be prepared for crowds:
Reading Terminal Market is a popular destination, especially on weekends. Embrace the lively atmosphere and be patient while navigating through the bustling aisles.
Bring cash: While some merchants accept credit cards, it's always a good idea to have cash on hand for smaller transactions.
4: Seating and gratuity:
There are seating areas available throughout the market where you can enjoy your food. As for gratuity, it's left up to the individual, but as a general practice, a 20% tip is customary for service workers.
FAQs:
Is there seating at Reading Terminal Market?
Yes, there are seating areas available throughout the market where you can enjoy your food and take a break from exploring.
Where is the entrance to Reading Terminal Market?
The main entrance to Reading Terminal Market is located at 12th and Arch Streets in Philadelphia's Center City district.
When did Reading Terminal train station close?
The Reading Terminal train station closed its operations in 1984 and was transformed into the vibrant marketplace that exists today.
Reading Terminal Market Renovation
In recent years, Reading Terminal Market underwent a renovation to enhance its facilities and preserve its historic charm. The renovation focused on improving accessibility, updating infrastructure, and creating a more welcoming environment for visitors.
What's Open in Reading Terminal Market?
Reading Terminal Market is home to a wide range of merchants offering fresh produce, artisanal products, prepared foods, and more. From bakeries and butcher shops to seafood vendors and chocolatiers, there's something to satisfy every craving.
Conclusion
In short, a visit to Reading Terminal Market is a must for any food lover or anyone looking to experience the vibrant culinary scene in Philadelphia. With its rich history, diverse food options, and bustling atmosphere, the market offers a unique and immersive experience. Join us for a tour and let us guide you through this culinary haven, tantalizing your taste buds along the way. Book your spot now and embark on a food adventure you won't soon forget!