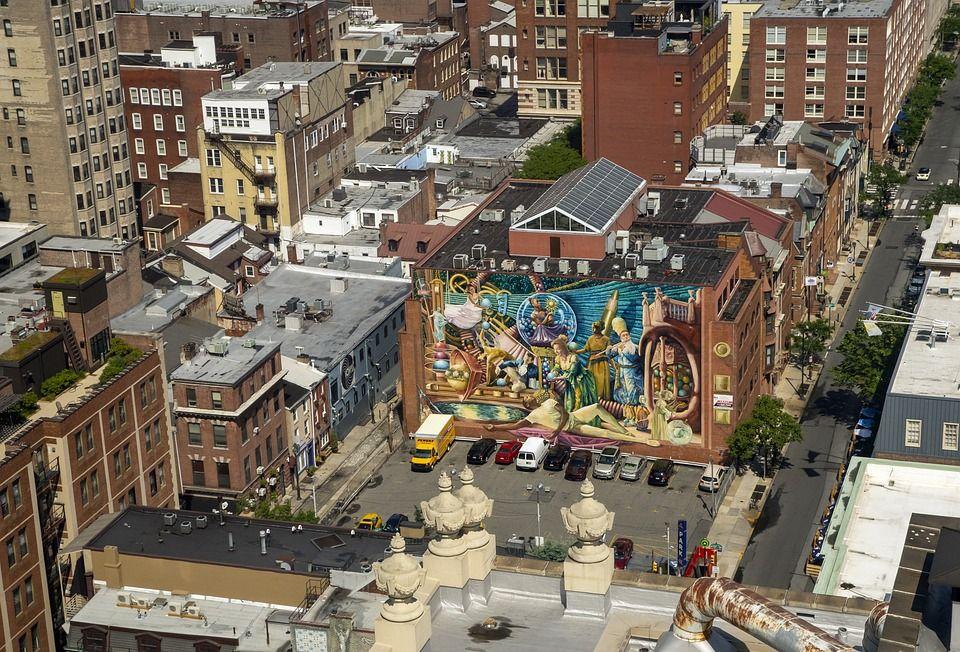 Unusual, Weird, and Nerdy Things to Do in Philadelphia
Table of Contents

Underneath Philly's widely-known and oft-celebrated layer of historical and pop-culture places lies a subtle layer of nerdy & quirky things to do in Philadelphia that can only be explored & experienced by those seeking it! Yes, we're making a reference here to travelers like you who prefer going off the beaten path, and explore city-aspects that can resonate with their craving for unusuality, weirdness, and nerdiness. Here, we've rounded up a list of 8 unusual, weird, and nerdy things to do in Philadelphia that should top your Philly-bucket-list.
Philadelphia Magic Gardens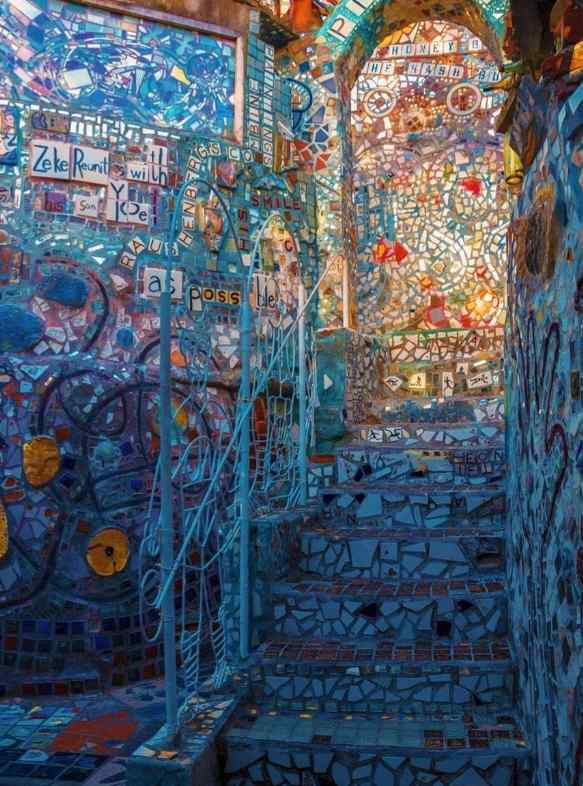 (Credit: phillymagicgardens/ Instagram)
Begin your nerdy binge in Philadelphia with the exquisitely beautiful Magic Garden, a half a city block filled with mosaicked visionary art of the legendary Isaiah Zagar. As you enter this garden [which has nothing like a garden though, except a small range of potted plants!], you'll be taken away by the symphony of mosaic art with cement, bicycle spokes & wheels, glass fragments, waste bottles, ceramic shards, broken tiles, and other artistic knick-knacks. The nerd in you will simply fall in love with the quotes and taglines beautifully carved here & there. Read these lines, and you'd feel like those were written for you only!
See the Best of Philadelphia Starting at $139 Only!
Mutter Museum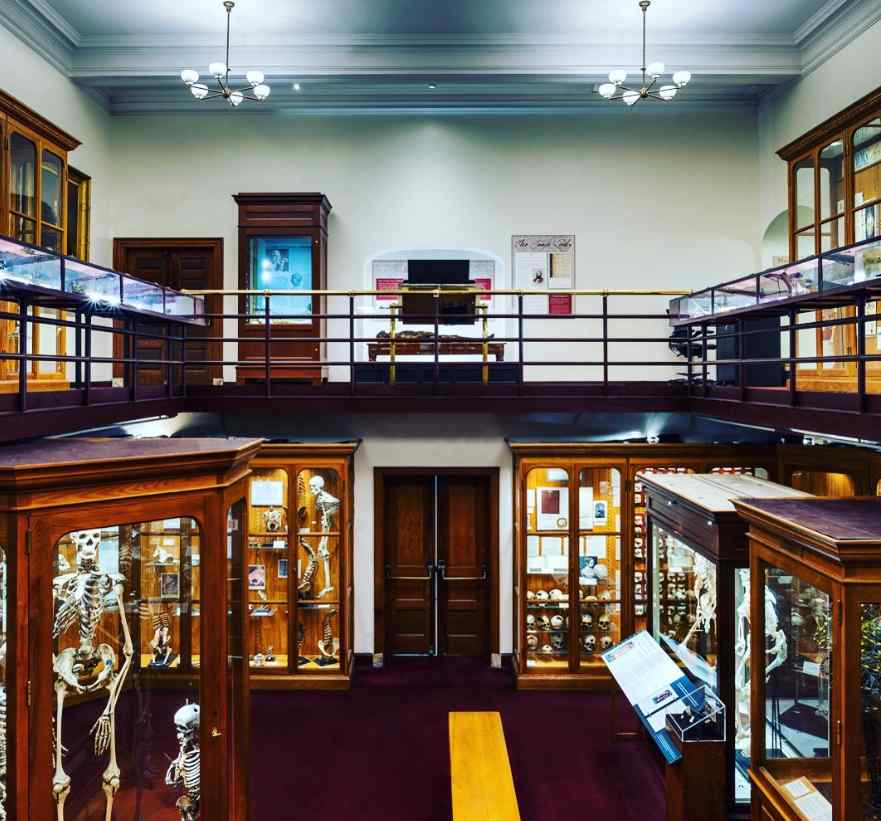 (Credit: muttermuseum / Instagram)
If you've got a flair for medical history and medical equipment, we've got a very weird yet interesting space covered for you! To further experience this type of Philly-craziness, head straight to the Mutter Museum – a science museum featuring a collection of more than 20,000 items including bones, wax models, plaster casts, antique medical equipment, medical illustrations, anatomical oddities, and other pathological artifacts.
A tour of the museum would give you a glimpse of what physicians have to deal with on an every day basis. An encounter with the skeletal formations of a 7'6'' man here would give you some of the creepiest vibes. Also, the sculpture of Chang and Eng Bunker, conjoined twins from 1811, is likely to catch your attention and hold you in its awe for a while. Though eerie, this museum will give you one of the most unusual experiences in the city.
Mummers Museum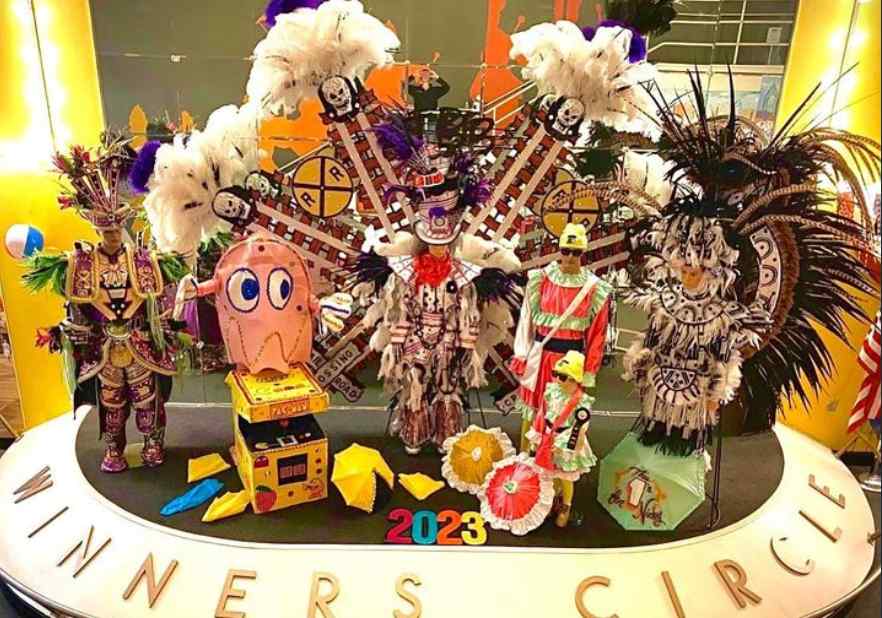 (Credit: thejacksnyb / Instagram)
Mummer's Parade held on New Year's Day every year is a phenomenon in itself – Philadelphians spend days on dance practices, band routines, and sequined costumes to complement the glory of this day. [In case you don't know] Mummers are the costumed entertainers who welcome New Year with their signature dance & music. Philadelphians are compassionate enough to preserve Mummers' memorabilia at the Mummers Museum for those who miss out on this iconic Philly experience.
As you enter this unique museum, you'll find plenty of interesting encounters: uniforms, songs, playful comics, highlights of past parades on screen, small dummies of Mummers all dressed up in goofy rag-tag costumes, feathered constructions, and much more! You can also try your luck composing your own Mummer's medley here.
Explore Ultra-Small Group Philadelphia Tours
The Academy of Natural Sciences of Drexel University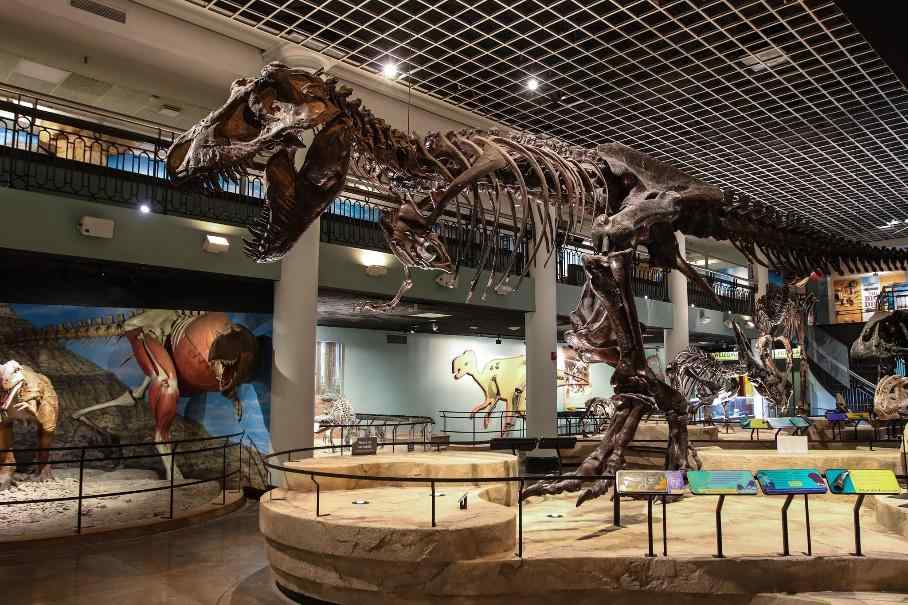 (Credit: The Academy of Natural Sciences of Drexel University)
This oldest natural sciences museum in western hemisphere has everything creepy, unusual, and weird to appease the science enthusiast in you: come up with face-to-face encounter with the majestic dinosaur skeletons and feel how teensy you look compared to them, interact with the historic animal dioramas, dig for fossils and relish your discoveries [if you're lucky enough to make any], feel colorful with the live butterflies in a simulated tropical rain forest and make new [alive] animal friends here!
Wagner Free Institute of Science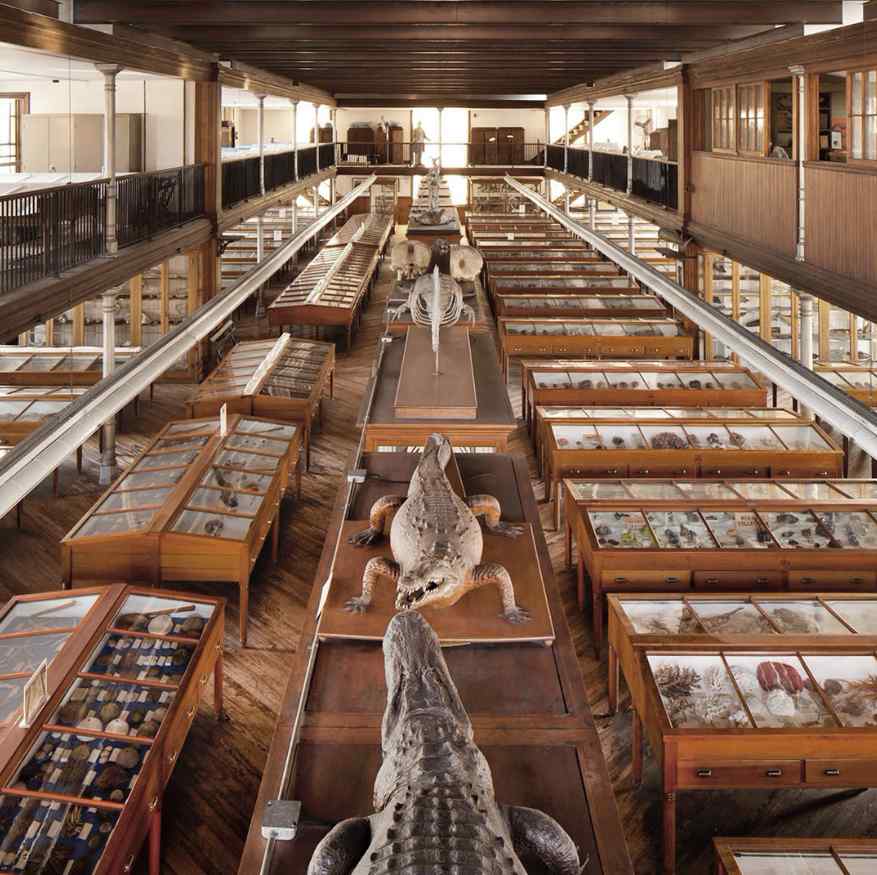 (Credit: wagnerfreeinst / Instagram)
If the science enthusiast in you is still hankering for more, Wagner Free Institute of Science has it all to provide an unusual natural science experience. Before you enter, the Victorian setting of the building would make you take a pause and marvel at its beauty. As you enter, the natural science geek in you would be bouncing with joy to find impressive displays of a wide range of animals, from as tiny as insects to as colossal as buffaloes.
You can avail yourself of guided tours to make your tour more knowledgeable and enriching. As you marvel at the intricate skeletal settings of these animals, you'd find yourself wondering about how mother nature has transformed animal life over the time.
The Franklin Institute Science Museum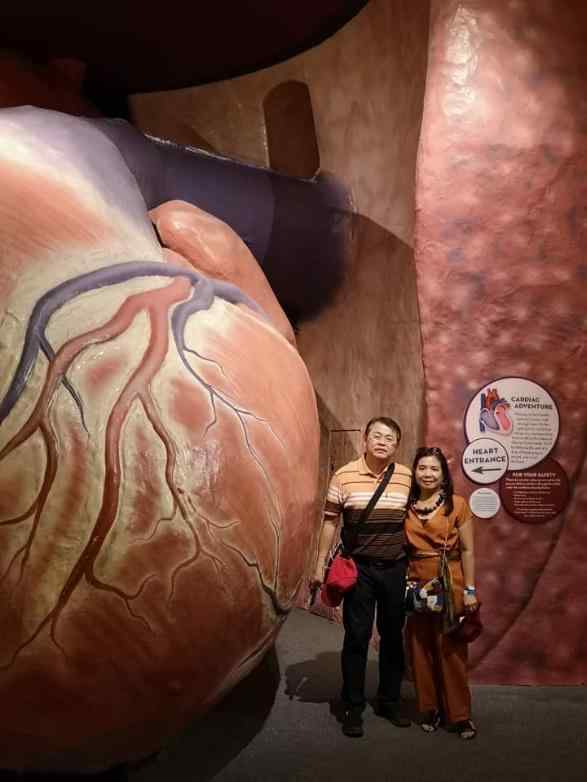 (Credit: Maria Divina Chin / Facebook)
For more encompassing science experience ranging from sports to space, there can be no better place than Franklin Institute. Named after Benjamin Franklin, the founding father of the United States, the institute offers collections & experiences as eminent as its namesake. At its highly interactive experiences at Your Brain exhibit and Giant Heart exhibit, you're most likely to memorize basic function & parts of these organs in a way you'll never ever forget in your life.
We're claiming this because no other museum would let you enter a human heart & human brain [of course a mock-up one]. Apart from this, the Electricity, Changing Earth, The Franklin Airshow, Joel N. Bloom Observatory, SportsZone, The Train Factory, Sir Isaac's Loft, Space Command, Space Command, and Amazing Machine exhibits are there to inform you about different disciplines of science. Pick and explore your favorite ones in greater detail!
Eastern State Penitentiary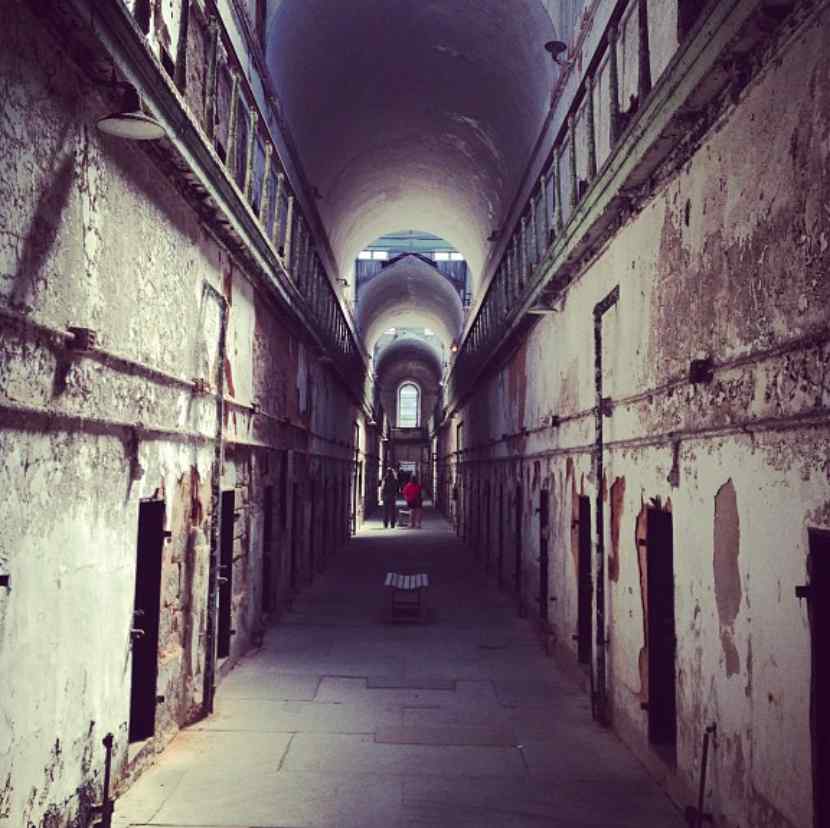 (Credit: barrettdoherty/Instagram)
Another creepy thing [yet equally interesting] to do in Philadelphia is explore the penitentiary that served as a model for reforming prison design worldwide – Eastern State Penitentiary. Finding it a bit cringy? Don't worry, you won't find any prisoners there, as the doors of this prison were closed in 1971 when it was declared a national historic landmark.
The prison has a list of some famous [former] prisoners including the bank robber "Willie the Actor" and legendary gangster Al Capone. As you come across the exhibits of the prison's historic cell, you'll get a creepy glimpse of prison life [thank God! Without committing a crime!]. Spoiler Alert: Stories of inmate escapes would be the most interesting part of your Eastern State exploration!
See it All in Philadelphia at a Special Price!
Pizza Brain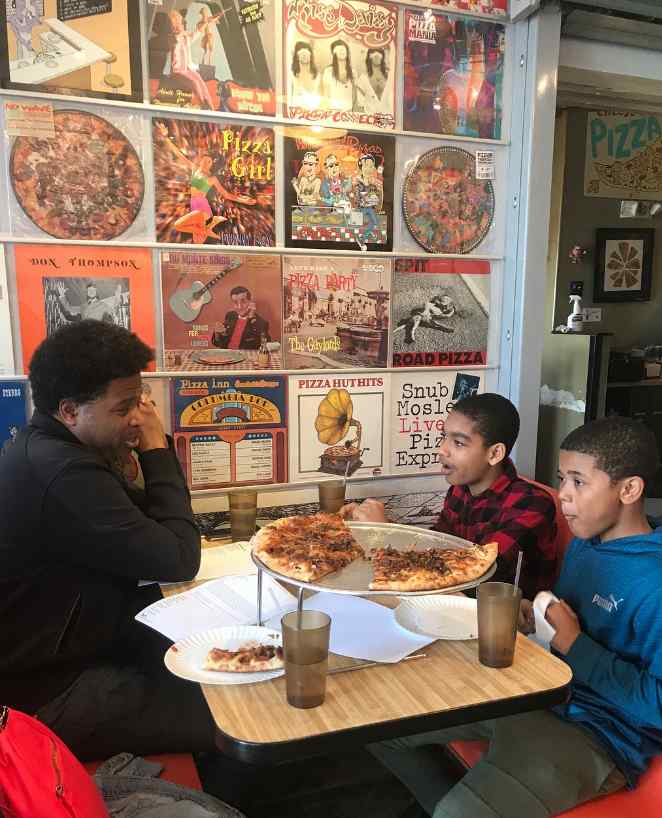 (Credit: jetsettin_365 / Instagram)
By now, you must be wondering if there's anything unusual for the unusual taste buds of a nerd? Well, why on earth Philadelphia won't have it? Pizza Brain, the world's first pizza museum that offers menus with funky pizza names such as Ollie Dodge Pie and Felix Hupert Pie is there for you. Add a little humor to anything, and it seems even tastier, isn't it? So is the case with Pizza Brain! Place your order for a funky-named & equally delicious pizza and stroll through the pizza museum featuring pizza-themed books, music, and posters while your pizza is getting ready! 
. . . and that's what travelers like you want – a little unusuality, a pinch of weirdness, and a full dose of nerdiness – isn't it? So, next time you plan to visit, add these unusual, weird, and creepy things to do in Philadelphia to your wish-list and experience the magic of Philadelphia in a new way. Not sure where & how to start your Philly excursion? Explore our top-rated Philadelphia Tours and book your favorite one now!
Latest Articles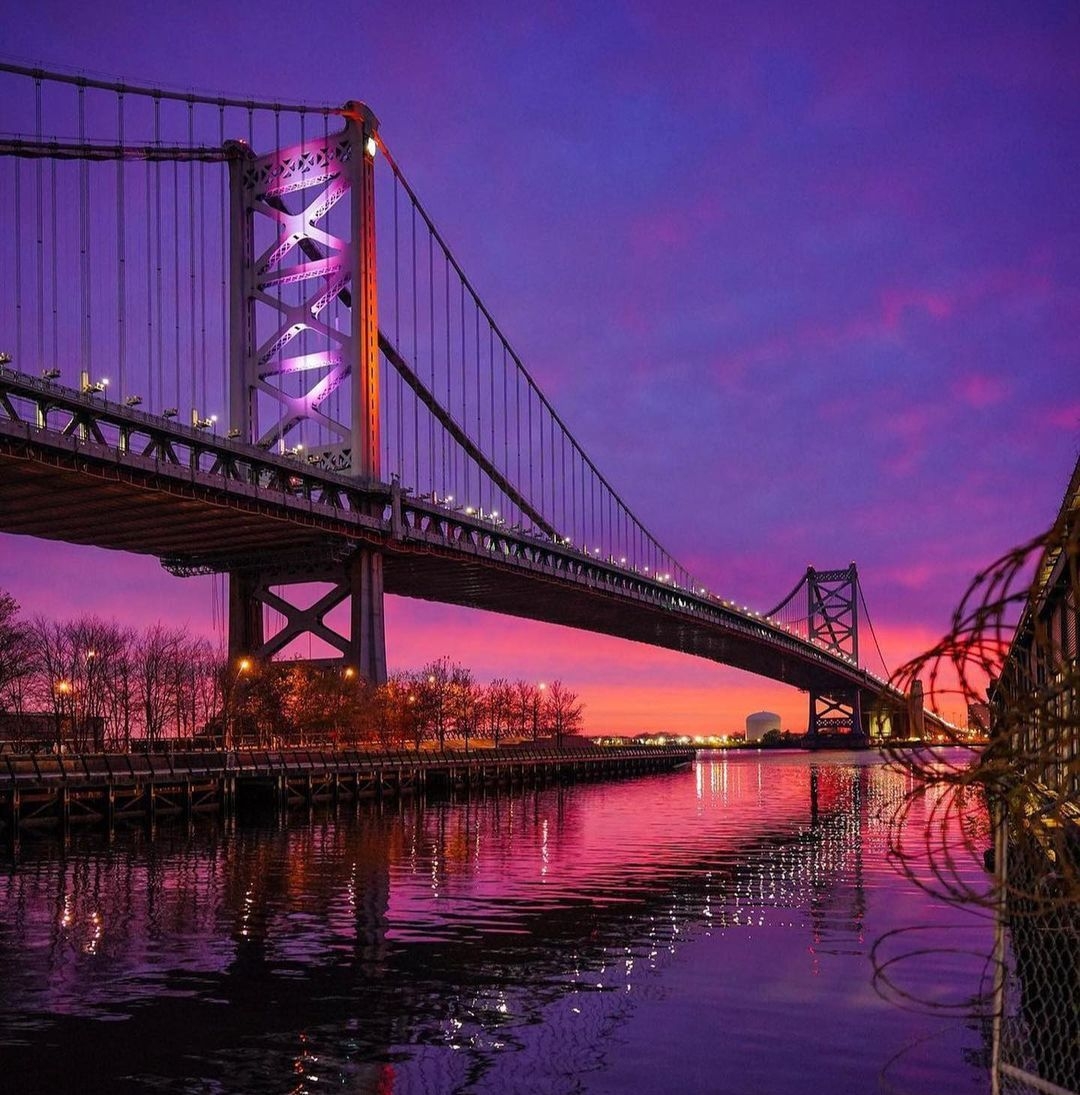 Places to Visit in Philadelphia at Night
2023-03-15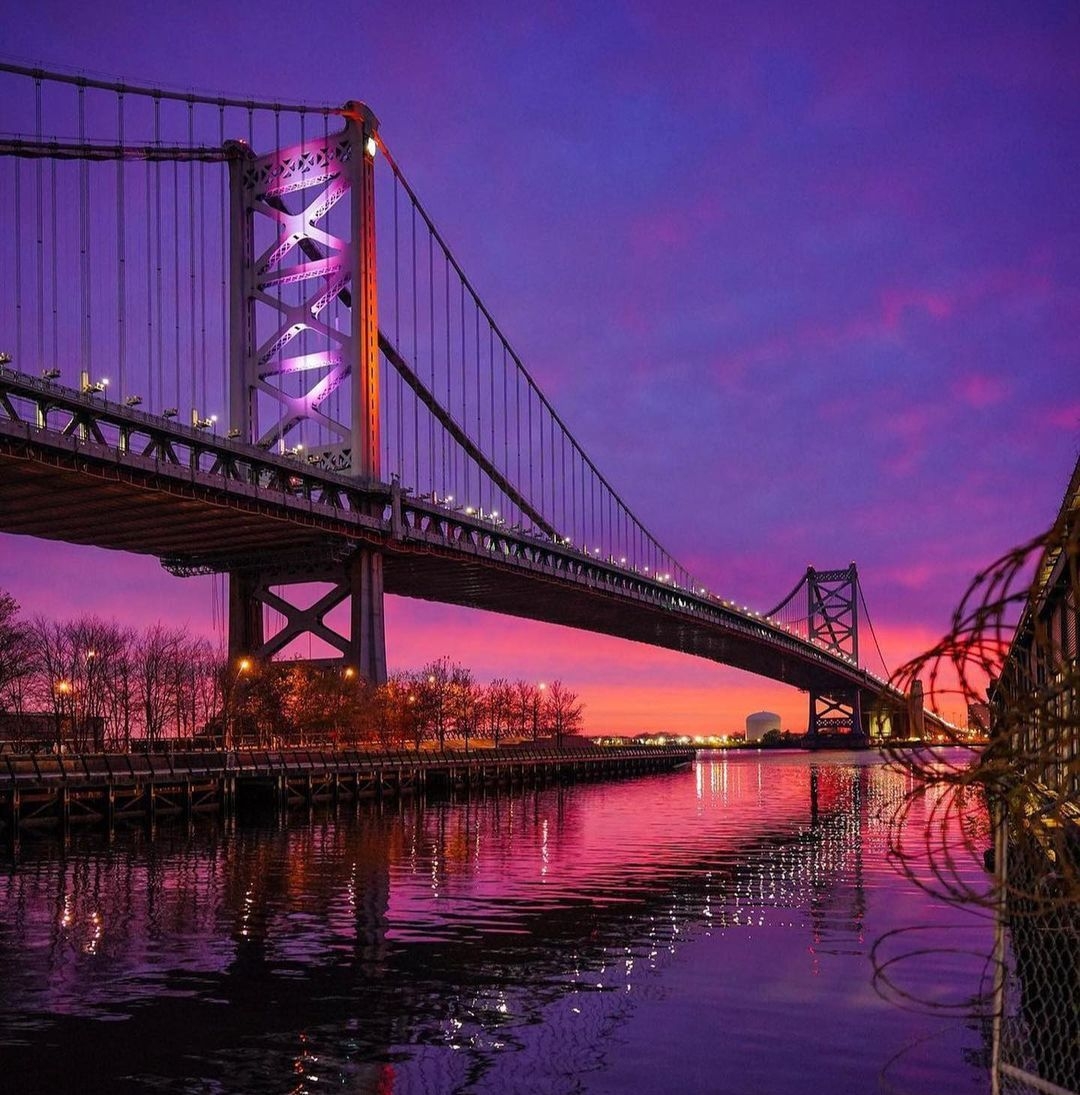 Places to Visit in Philadelphia at Night
2023-03-15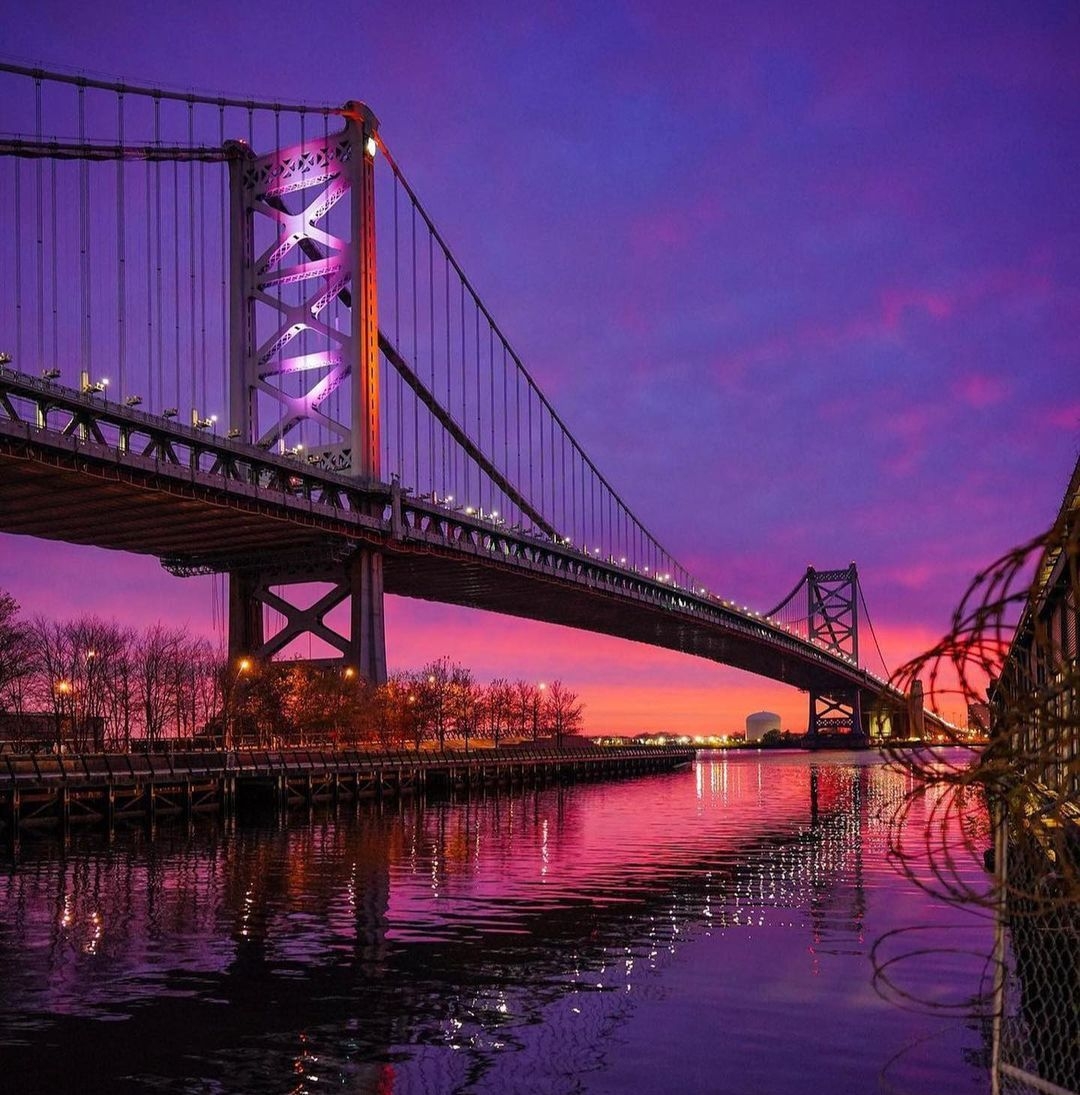 Places to Visit in Philadelphia at Night
2023-03-15