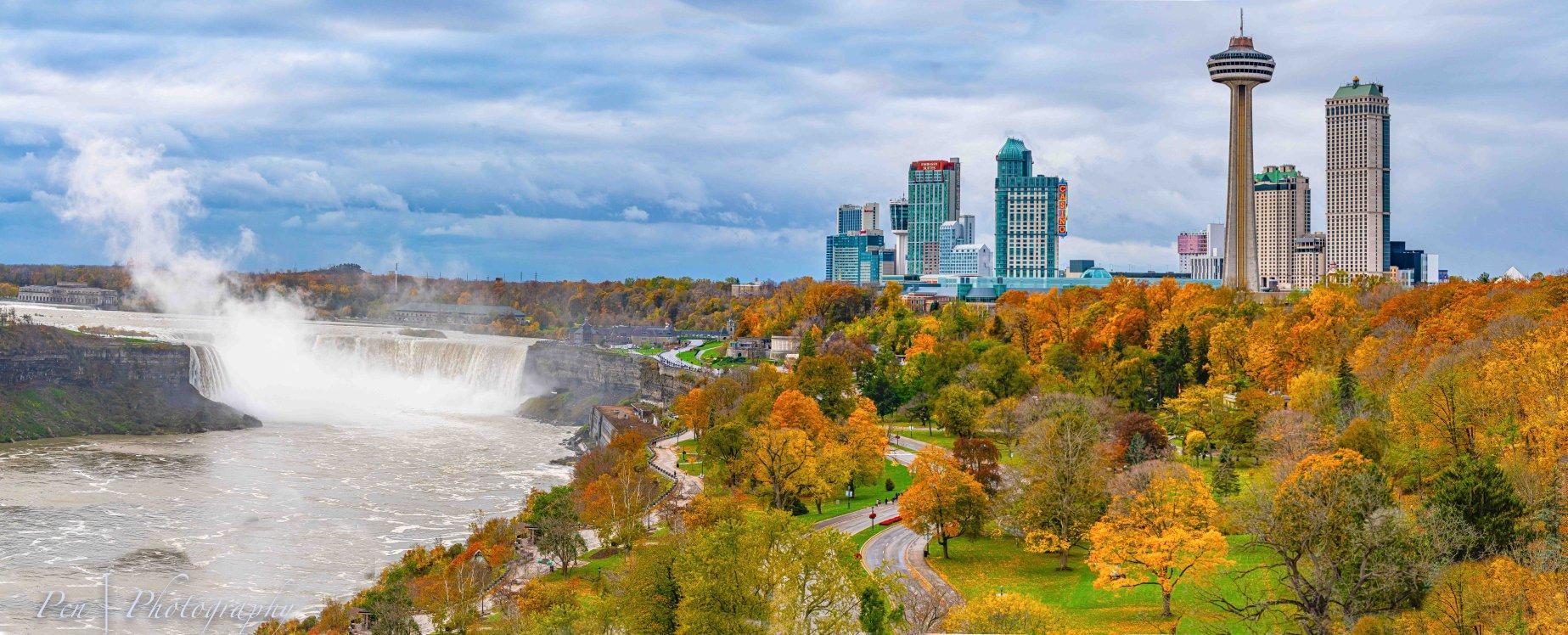 Visiting Niagara Falls in November
Table of Contents

November in Niagara Falls is another kind of story! As nature spills the autumn colors from its color-palette onto Niagara Falls' canvas, the city is a sight to behold. So, if you're considering your November-getaway to be in Niagara Falls, you're heading in the right direction. The falls, framed by the stunning autumn colors, combined with pleasant weather and exciting activities, make November an ideal time to visit. Here's a convincing account of all the reasons that make Niagara Falls a must-visit destination during this time of the year! 
Book Your Ultimate Tour to Niagara Falls Today!
Niagara Falls in November: A Kaleidoscope of Colors
A legend [Albert Camus] once termed autumn to be the second spring, when every leaf is a flower – and this cannot be truer for any other city than the Niagara Falls. As November arrives, the landscape surrounding Niagara Falls undergoes a dramatic transformation. As the leaves transition from lush greens to a palette of warm oranges, fiery reds, and golden yellows, the landscape transforms into a picturesque masterpiece. So, if you're an autumn lover – Niagara Falls has it all to appease your love for vibrant-colored landscapes filled with an aura of renewal as nature prepares for the impending winter.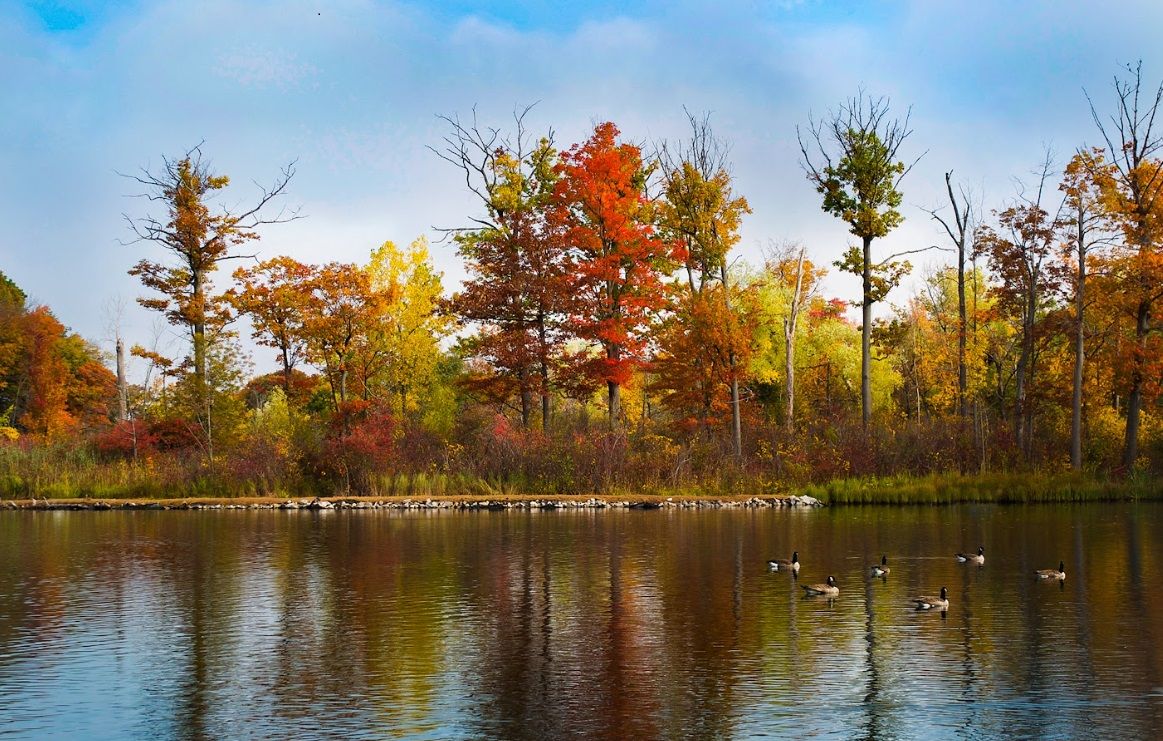 Embrace the Peaceful Ambiance 
When the crowds disperse, and the peak season comes to an end in November, Niagara Falls undergoes a remarkable transformation. The off-season in Niagara Falls offers an idyllic atmosphere, providing visitors with a serene and intimate experience. Imagine standing at the edge of the falls, listening to the soothing sound of cascading water, and taking in the breathtaking views without the hustle and bustle of the peak season. It's like a golden chance to truly connect with the power and majesty of nature!
Exclusive Access and Activities
One of the most enticing reasons to take a trip to Niagara Falls in November is the exclusive access and activities available to visitors. With fewer tourists, you can explore the attractions and viewpoints at your own pace. Take a leisurely stroll along the Niagara Parkway, enjoying the unobstructed views of the falls. Experience the thrill of a lifetime as you embark on a Niagara helicopter tour, offering a bird's-eye view of the winter wonderland below. You may even be fortunate enough to witness the spectacular sight of a rainbow arching over the falls.
Please note that some Niagara Falls attractions may have limited availability or restricted access during November – but when there's so much to see and enjoy, who cares about missing out on a few attractions! 
Unmatched Hospitality and Affordability
Traveling during the off-season [starts every November] presents an opportunity to experience unmatched hospitality and affordability in Niagara Falls. Hotels and accommodations offer attractive discounts and special packages, allowing you to enjoy luxurious amenities at a fraction of the cost. Indulge in exquisite dining experiences with shorter wait times and personalized service. The local businesses and attractions are eager to welcome visitors, ensuring you receive exceptional attention and care throughout your stay.
Book Your Ultimate Tour to Niagara Falls Today!
The Serenity of Nature
Niagara Falls in November is a nature lover's paradise. There's just so much to do, explore, and experience! Take a guided tour to Niagara Parks Power Station "Currents" Light & Sound Show near Niagara River and treat yourself with an awe-inspiring light and sound experience. Venture through tunnels and observation decks of Journey Behind the Falls (on Canadian Side) and get up close and personal with the magnificent Horseshoe Falls. Alternatively, walk up the wooden walkways of Cave of the Winds in Niagara Falls State Park, linger over the Hurricane Deck situated just a few feet away from the Bridal Veil Falls and treat yourself with the breathtaking views of the falls and the surrounding landscape. Take a drive through streets of Niagara-on-the-Lake and relish the quieter atmosphere, appreciate the fall colors, and explore the town's culinary and cultural offerings. Hop in the signature yellow bug of Skylon Tower, take in the sweeping views of downtown Niagara Falls, and treat yourself at one of the finest restaurants in Niagara Falls.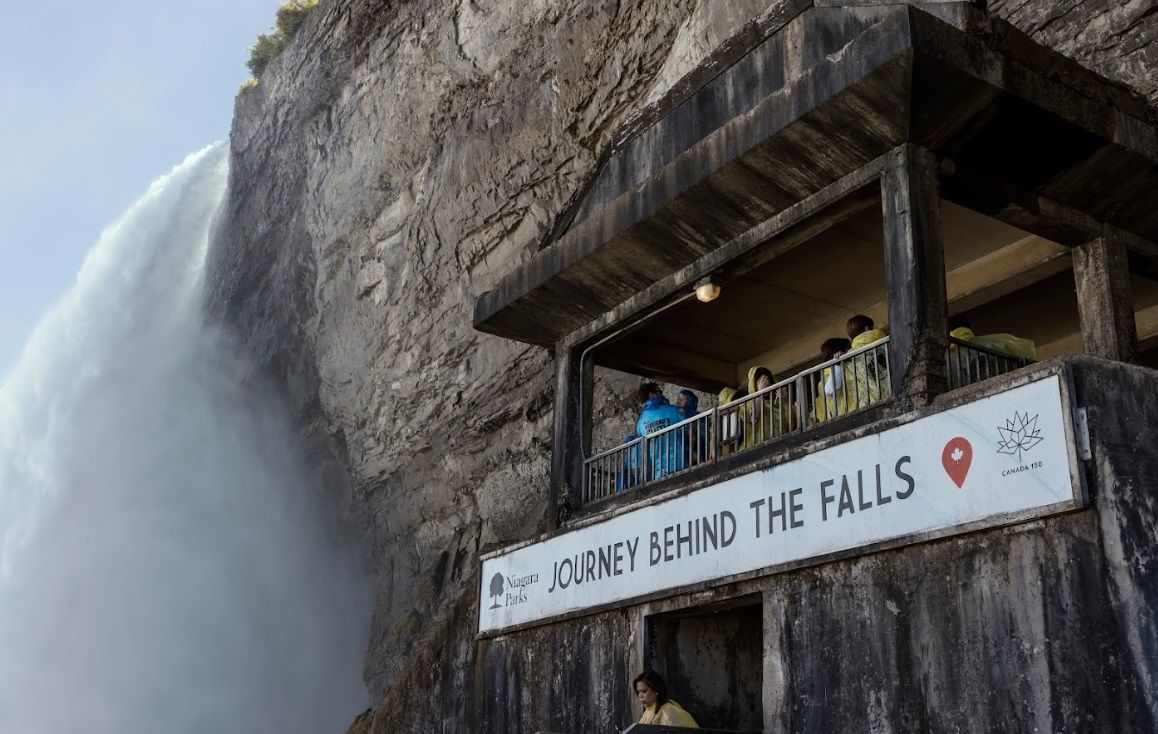 Captivating Events and Festivals
Contrary to popular belief, the off-season in Niagara Falls is not devoid of exciting events and festivals. Immerse yourself in the vibrant atmosphere of the Niagara Falls Winter Festival of Lights, where millions of colorful lights illuminate the falls and surrounding areas, creating a magical ambiance. Attend White Christmas, the musical at Shaw Festival Theatre and treat yourself with the beloved musical based on the classic film. Take a drive through the Safari Niagara Lights Drive-Thru and immerse yourself in the beauty of illuminated displays, including vibrant light tunnels, towering Christmas trees, animated characters, and more. If you're a plant-lover, don't miss out on the Annual Poinsettia Show, a delightful event that celebrates the beauty and vibrancy of poinsettias, a popular plant associated with the holiday season. . . and the list continues!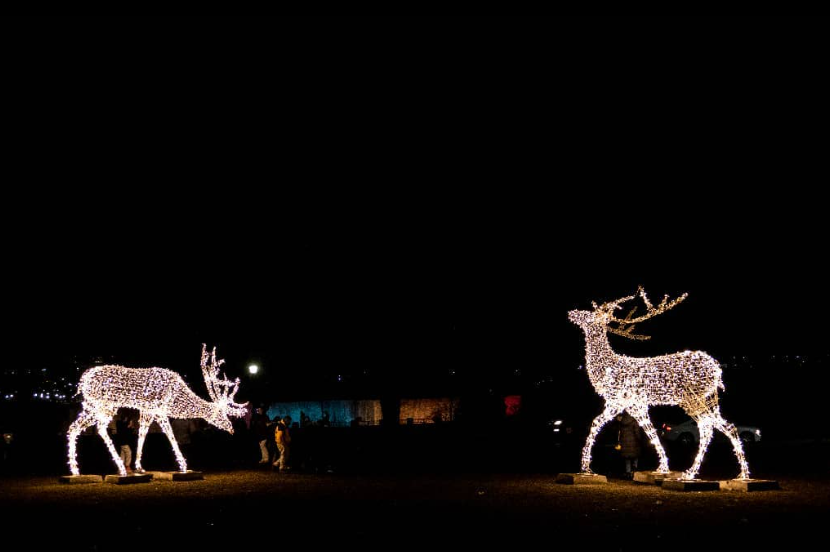 Niagara Falls in November: Frequently Asked Questions
Is November a good time to visit Niagara Falls?
Yes! November can be a good time to visit Niagara Falls if you're eyeing a slow-paced exploration of the city amid autumn shades turning the city into breathtaking natural beauty that evokes a sense of tranquility and nostalgia. November in Niagara Falls is also a good time for crowd-eluders, as the crowds begin to evaporate in off-season. By default, this means lower costs and shorter lines at attractions, allowing you to enjoy the falls and other sights with more tranquility.
Can I go to Niagara Falls in November?
Yes, you can visit Niagara Falls in November. Niagara Falls is accessible and open to visitors year-round, including November.
Is November too cold for Niagara Falls?
November can be quite cold in Niagara Falls. The average temperatures in November range from 0°C (32°F) to 9°C (48°F). While the temperatures may vary, it's important to be prepared for chilly weather during your visit.
Book Your Private Excursion to Niagara Falls Now!
What are the temps in Niagara Falls in November?
In November, Niagara Falls experiences cool temperatures, with an average high of around 9°C (48°F) and an average low of around 0°C (32°F).
Does Niagara Falls get snow in November?
Yes, it is possible for Niagara Falls to receive snowfall in November. November marks the transition from autumn to winter in the Niagara Falls region, and temperatures can become colder, especially towards the end of the month. As a result, there is a chance of snowfall occurring during this time.
What to wear to Niagara Falls in November?
The cold temperatures in November mean that you should dress warmly with appropriate winter clothing, including a coat, hat, gloves, and warm footwear. Layering your clothing can help you adjust to temperature changes throughout the day. It's also advisable to bring extra layers to ensure your comfort while exploring the outdoor areas around the falls.
Can I take a boat tour to the falls in November?
No. Boat tours on both sides of Niagara Falls typically run from April to October and remain closed from November to February.