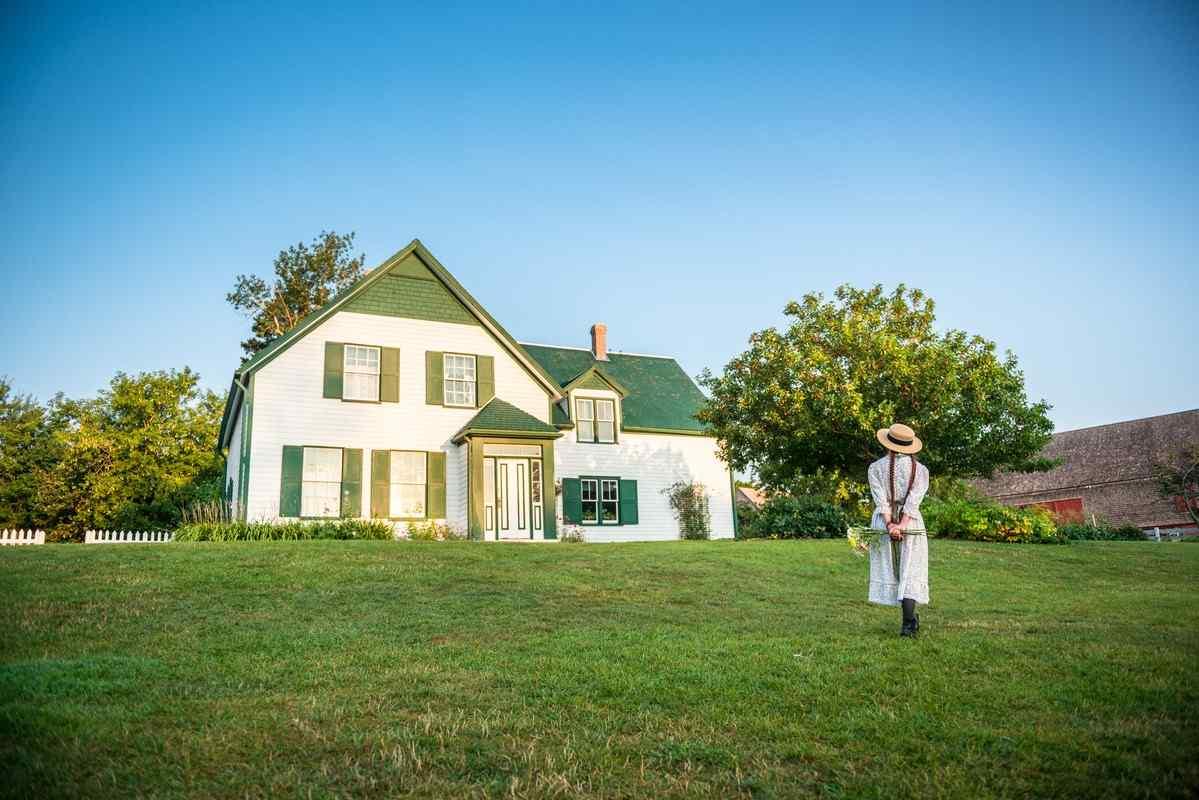 Anne of Green Gables' Destinations to Visit on Prince Edward Island
Table of Contents

Ask any Canadian about Anne of Green Gables, and you'd be amazed by the ode you'll be served with. This is because Anne of Green Gables is one of the most loved, cherished, and celebrated characters in Canadian literature for children. This fictional character's life full of upheavals is an inspiration for readers for generations.
What has Anne of Green Gables to do with Prince Edward Island? Well, that's the best part: the novel has been set primarily in PEI! This means, as you explore this island destination, you can make references to the novel on the go. . . and if you've got a strong mind's eye, you may fancy Anne hopping around, making her way through the highs & lows of life. . . and this [we bet] is going to be the best part of your PEI excursion.
To ensure you don't miss out on any iconic Anne of Green Gable destination, we've rounded up a list of destinations that must be on your PEI bucket list. 
Explore Anne's Wonderland with the Best of PEI Tour!
A side note: if you haven't read this epic novel, we'd recommend reading this before or during your visit. Don't worry, it is just a 282-page wonderful escape from reality! As the story ends, you'll find yourself among the millions of Montgomery's fans. Not a bibliophile [person who loves reading]? Not a problem! We've got it covered for you: Explore these Guided PEI Tours taking you to Anne's wonderland and beyond with expert guides telling Anne's stories on the go! 
Green Gables Heritage Place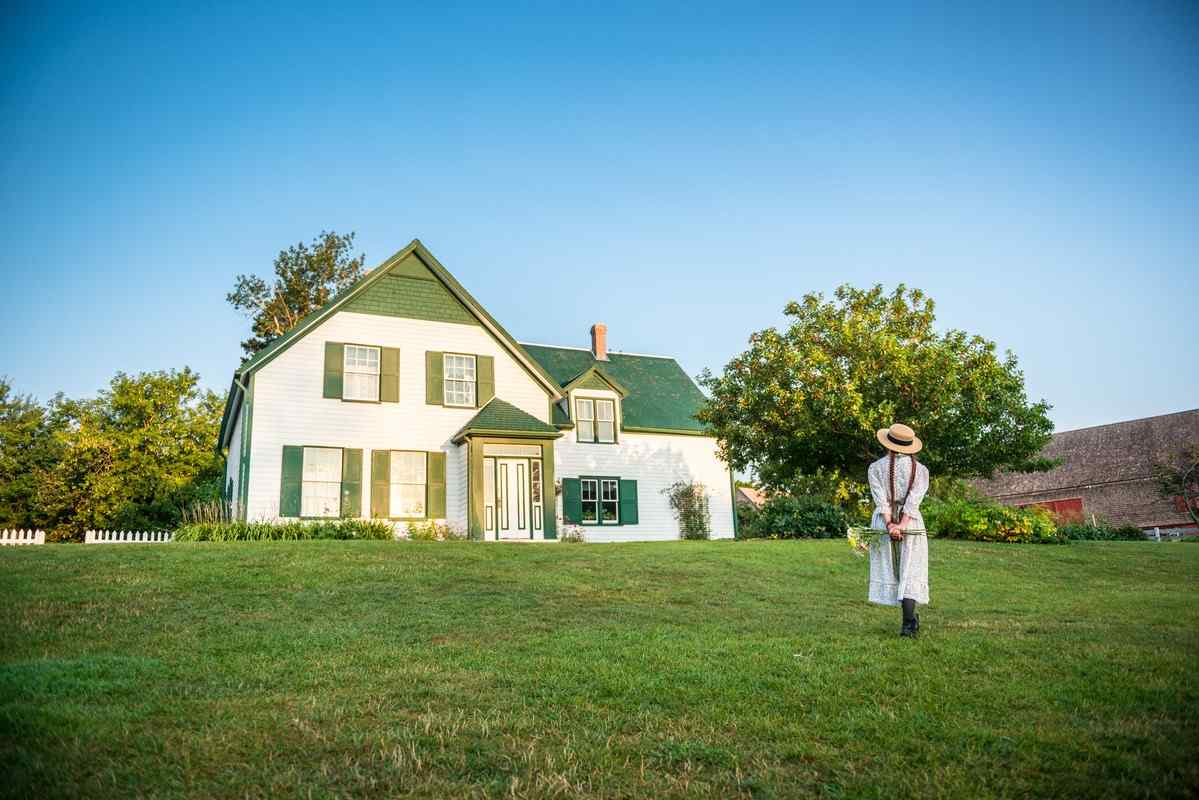 (Credit: Green Gables Heritage Place / Facebook)
The Anne of Green Gables' Destinations tour should begin with the Green Gables Heritage Place – the actual farmhouse that inspired Montgomery's novel. Located in Cavendish PEI, the farmhouse once belonged to Montgomery's relatives. From here, the legendary author drew the inspiration for the "Cuthbert farm" in her novels.
As you enter the heritage place, you'll instantly spot its epic resemblance with the descriptions in the novel. . . and you'll find yourself attempting to imagine Anne hopping around, living her youthful escapades and mishaps! 
Book Private Tour & Go VIP as You Explore Anne's Wonderland in PEI
The Haunted Wood Trail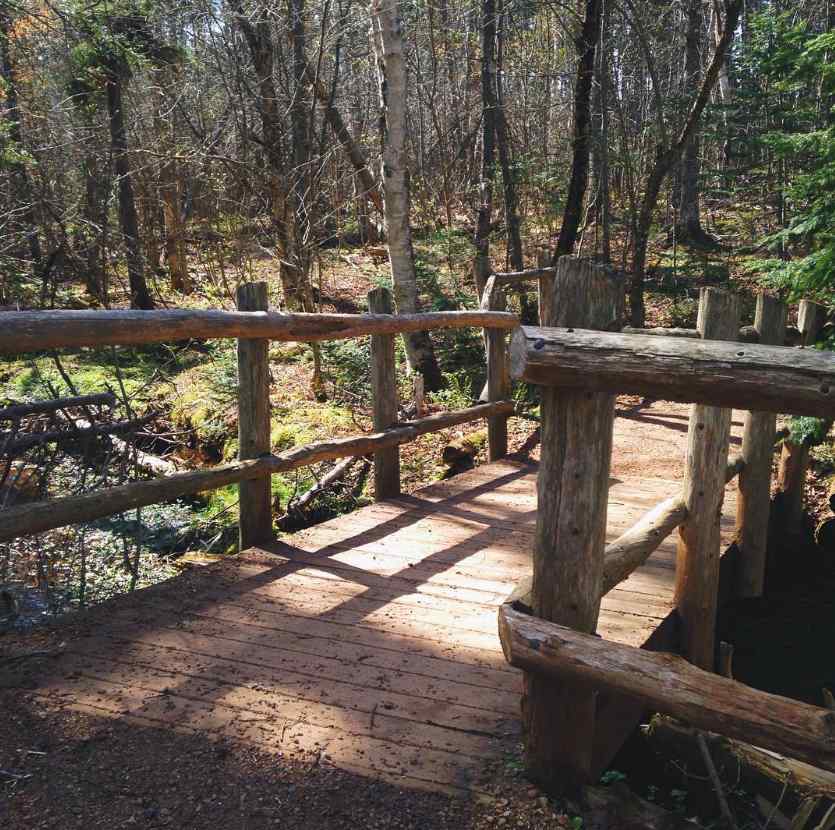 (Credit: siljehusmor / Instagram)
Starting from the front lawn of the Green Gables House, this 900-meters itinerary would serve as your escape to what Montgomery called 'Haunted Wood' in her novel. In her young life, Montgomery had been frightened of this trail, and often cooked up spooky stories about what could happen along the trail with her friends.
Later, these spooky stories crept into her novel as vivid imaginations that Anne and her best friend Diana had about the trail. You'd love listening to the banters between spruce trees and the wind, deep shadows of the towering trees, the sun peeking through the leaves-loaded-branches, and the earthy smell that would warmly welcome you to Montgomery's favorite ponder-place.
Take a leisurely stroll and imagine yourself in Anne's imaginative world. For a while, you may feel like being a part of the vivid imagination that Anne had about this trial. 
Balsam Hollow Trail and Lover's Lane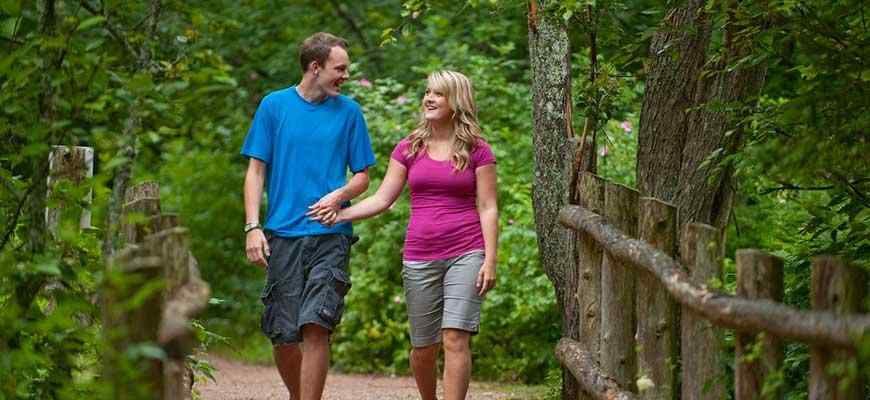 (Credit: Parks Canada / Official Website)
Next, you should explore the Balsam Hollow Trail, an 800-meter trail descending from right behind the Green Gables House. This trail would eventually lead you to the Lover's Lane, the path deeply admired by Montgomery and her fictional character Anne alike. As you walk down this memory lane, you'd be awestruck by the peace that dwells here amid tall trees, flowing streams, hummingbirds, and serene shadows. Once you're here to experience this magic lane, you'd be convinced of Montgomery's aesthetics. 
Explore the home of Anne of Green Gables with Guided Tour
Anne of Green Gables Museum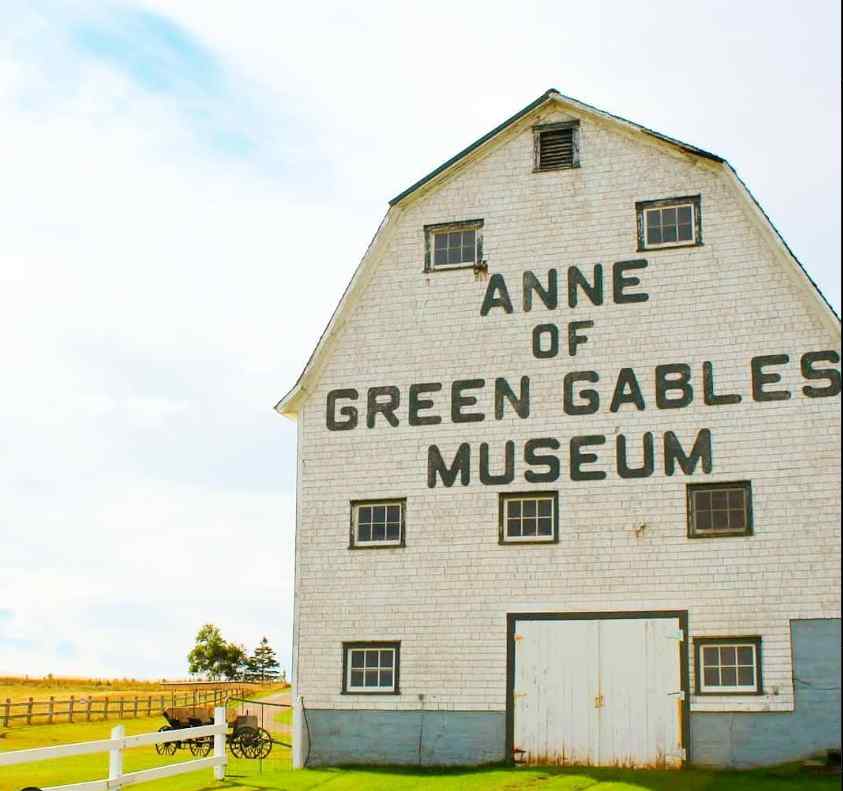 (Credit: rebeccaannvandemark / Instagram)
To experience Montgomery & Anne's Wonderland further, your next stop in PEI should be the Anne of Green Gables Museum. Located in Park Corner, this museum is the property of the Campbell family, Montgomery's beloved aunt and uncle, and her favorite place in all of PEI.
Here, you'd be amazed to find original furnishings and artifacts related to the legendary author including Anne's Enchanted Bookcase, the author's hand-sewn Crazy Patchwork Quilt, the organ on which her wedding march was played, the Blue Chest, the author's self-developed photographs, and much more! 
Relive Anne's Youthful Escapes with Guided Tour!
Matthew's Carriage Ride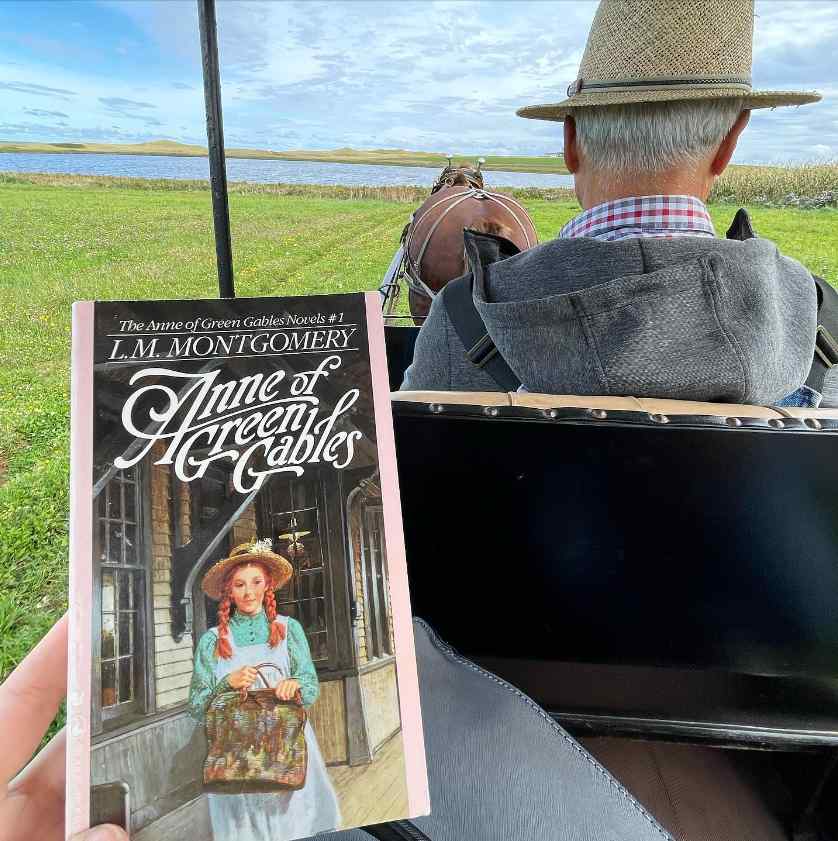 (Credit: brooklynnnnereads / Instagram)
Once you're done with your Green Gables Museum spree, explore the scenic surroundings of the museum. The best way to explore it in Anne-style is to take Matthew's Carriage Ride - a half-hour carriage ride taking you to the adjoining flower gardens, pastoral fields, rolling hills, red farmland, and much more.
As the carriage horse tip-toes around the town, you'll feel like you're taken back in time to Anne's wonderland – where things were much simpler & classic. 
Lake of Shining Waters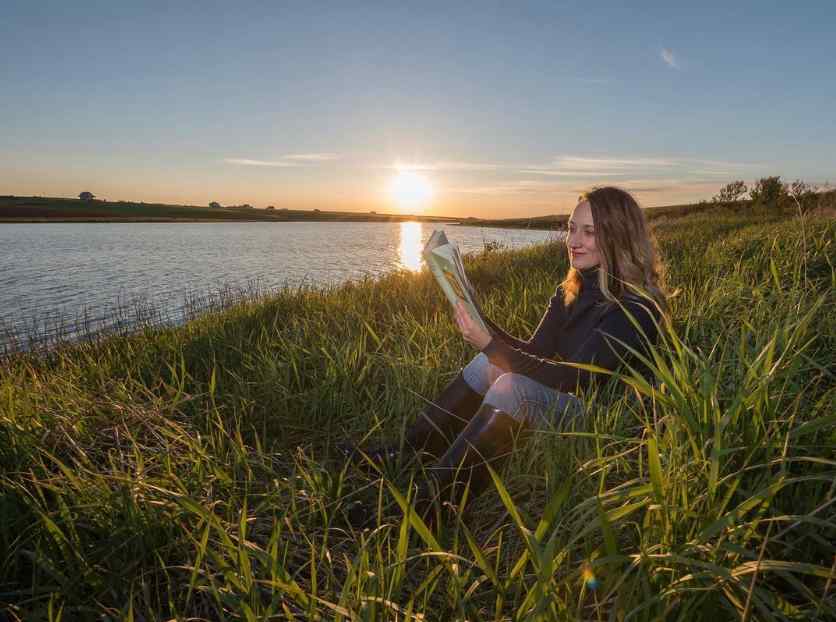 (Credit: ewainpei / Instagram)
Whether Lake of Bays in Cavendish was the source of inspiration for 'Lake of Shining Waters' in the novel is not confirmed. However, many agree that this picturesque spot was the inspiration for the lake where Anne first sees her reflection and declares it to be the "Lake of Shining Waters". Let the historians decide this.
Eat mangoes and don't count the trees! Just relish the beauty that the lake abounds in. While you're here, you'd be taken away by the calm shores, serene breeze, picturesque landscape, and earthy smell of wet mud.
You'd be convinced of why [if she really was] Montgomery was so inspired by the lake that she made its beauty immortal through its fanciful descriptions in her novels. 
Book Best of PEI Tour Starting at $95/Person Only!
Avonlea Village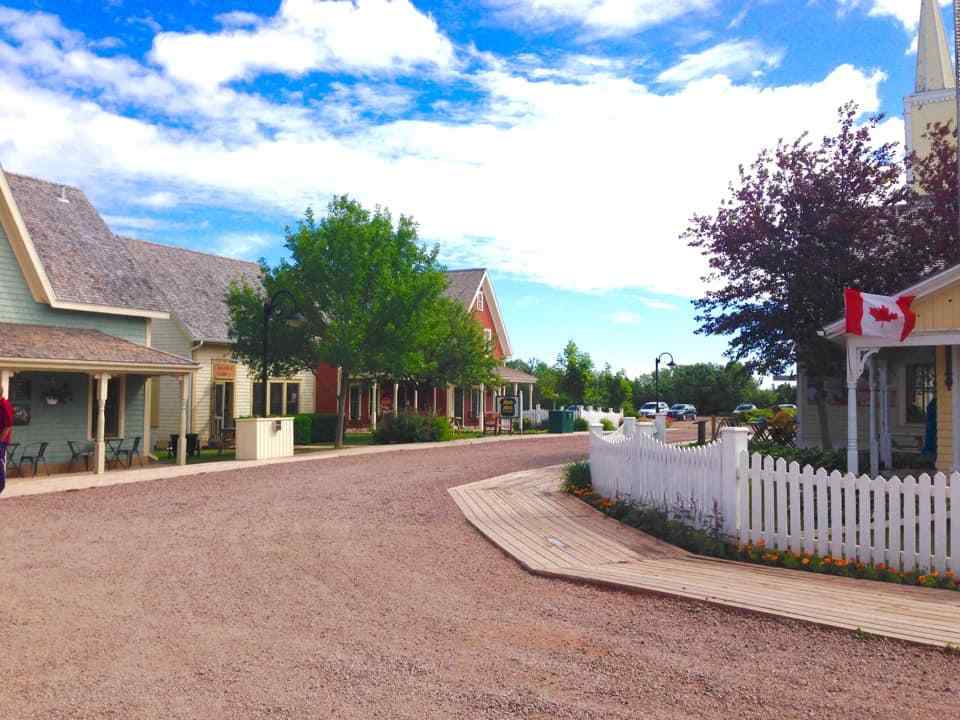 (Credit: Avonlea Village / Facebook)
'Avonlea' is the fictitious name given to Cavendish by Montgomery in her Anne of Green Gables novel. The Avonlea Village in Cavendish, PEI stands as a testimonial of Montgomery's aesthetic rural taste. The village is a combination of purpose-built structures and heritage structures, purposely blended together to recreate Anne Shirley's 19th-century hometown as envisaged in the novel.
Apart from Anne's-village-brought-to-life here, the village is one of the best towns to eat in PEI. Explore the village from aboard a carriage ride, search the traditional shops thoroughly for souvenirs, attend live performances amid rural night-out settings, spot characters dressed in period costumes and pose for a selfie, and treat yourself with authentic PEI-taste here. All in all, it's like stepping into the world of Anne Shirley and living her life for the time being.
Go Foodie in PEI with Our Charlottetown Food Walking Tour
Anne of Green Gables Store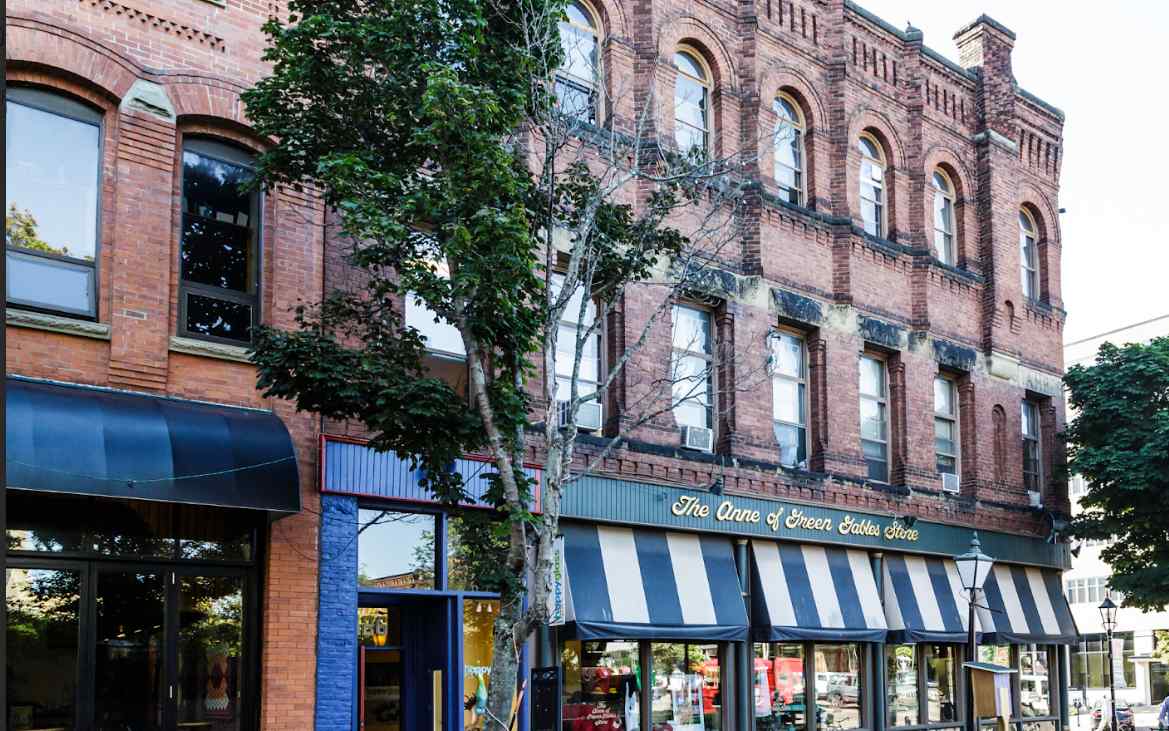 As you explore Anne's wonderlands in PEI, you'd fall in love with this character so hard that you can't resist the urge to go shopping for Anne's memorabilia. You'll find plenty of Anne of Green Gable stores and gift shops across PEI including Anne Store Charlottetown, Anne of Green Gables Museum, and Anne Store Avonlea Village, Cavendish.
At these stores, you can shop for the official Anne of Green Gables book, gifts, and merchandise. Buy an Anne wearable straw hat with braids here, wear it, and pose like Anne at your favorite spot from the long list of Anne of Green Gables' Destinations. Other top picks include Anne-inspired printed mugs, porcelain doll ornaments, kindred spirits, plush dolls, and hanging ornaments. 
Hop On Your 4-Hour Nonstop Adventure Tour of PEI
. . . and the long list continues. If you're too die-hard-Montgomery-fan, you can always add Lucy Maud Montgomery Birthplace in New London, The Montgomery Inn at Ingleside, Lucy Maud Montgomery's Cavendish Home, Kensington Railway Station, Dalvay by the Sea, and New London Lighthouse to the list.
Not sure where to start and what destinations to cover while in PEI? Consider these PEI Tours that can take you to top picks of Anne of Green Gables' Destinations and beyond! Also, explore these Best Things to Do in PEI to make the most of your Tour De PEI!