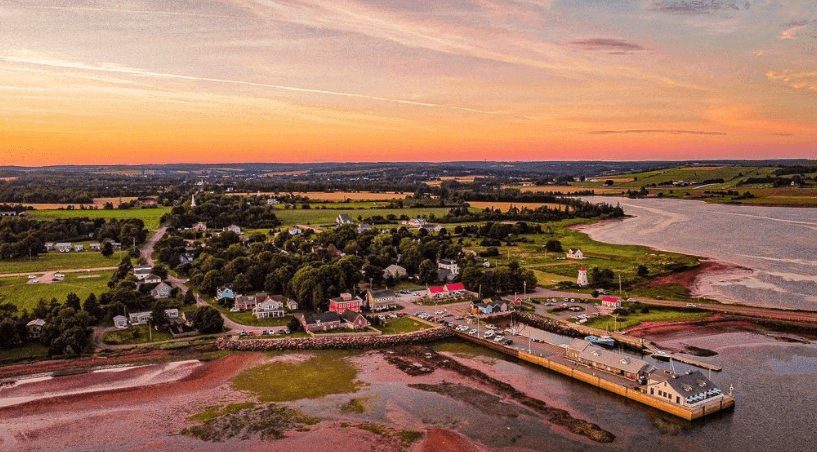 Things to do in Victoria by the Sea (PEI)
Table of Contents

Eyeing an experience taking you back to the time when things were much simpler and easy to handle? Victoria-By-The-Sea has it all for you – as you stroll through this grid-patterned village, you'd be enchanted by the beauty of streets lined with grand trees, heritage homes painted vibrantly, the breeze filled with the aroma of salt tea, and locals doing their routine chores [in a much simpler way than city-life]. Residing at the south shore of Prince Edward Island tucked halfway between Charlottetown and Summerside, Victoria-By-The-Sea is a picturesque fishing village founded by the immigrant lawyer James Bardin Palmer. Here, visitors stand in awe of a postcard village and often find themselves spoiled for choice in terms of things to do & places to explore.
Not sure what to include in your Victoria-by-the-Sea to-do list? Here we provide you with top picks that you better dare not to miss [else, you'll regret later!].
Book the Best of PEI Tour Starting at $95/Person Only!
Go Kayaking by the Sea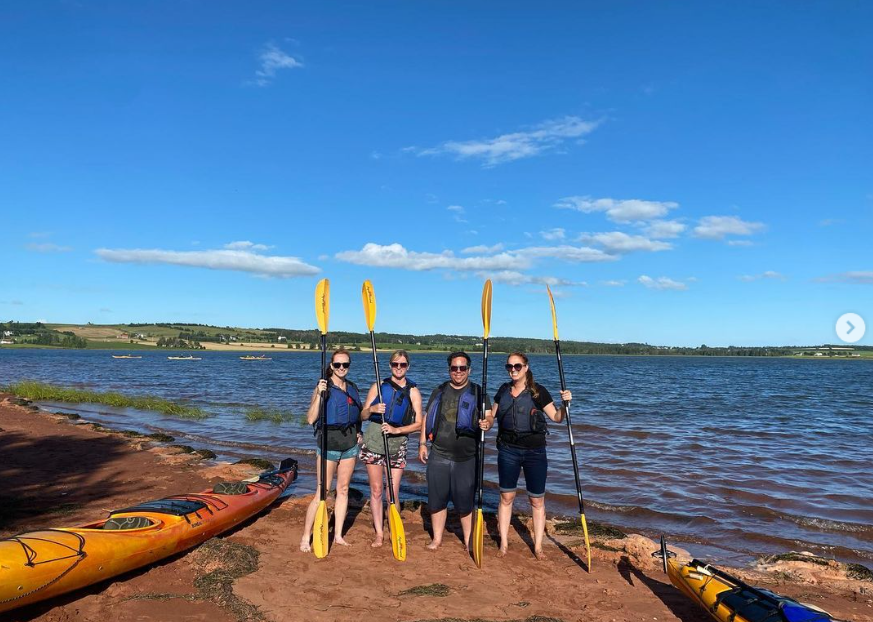 (Credit: courtneyhellam / Instagram)
When in a village like Victoria-by-the-sea that abounds in low tide warm waters, you shouldn't let go of the opportunity of kayaking by the sea. If you're experienced in kayaking or paddleboarding, rent a kayak or paddleboard for yourself and explore the PEI shoreline from a whole new perspective. And if you're afraid to do it on your own, you can book from a variety of vendors offering guided tours. Either way, your kayaking and/or paddleboarding experience here is going to be one-of-its-kind. 
Treat Your Taste Buds with Authentic PEI-Taste with Our Food Tour!
Go On a Clam Digging Excursion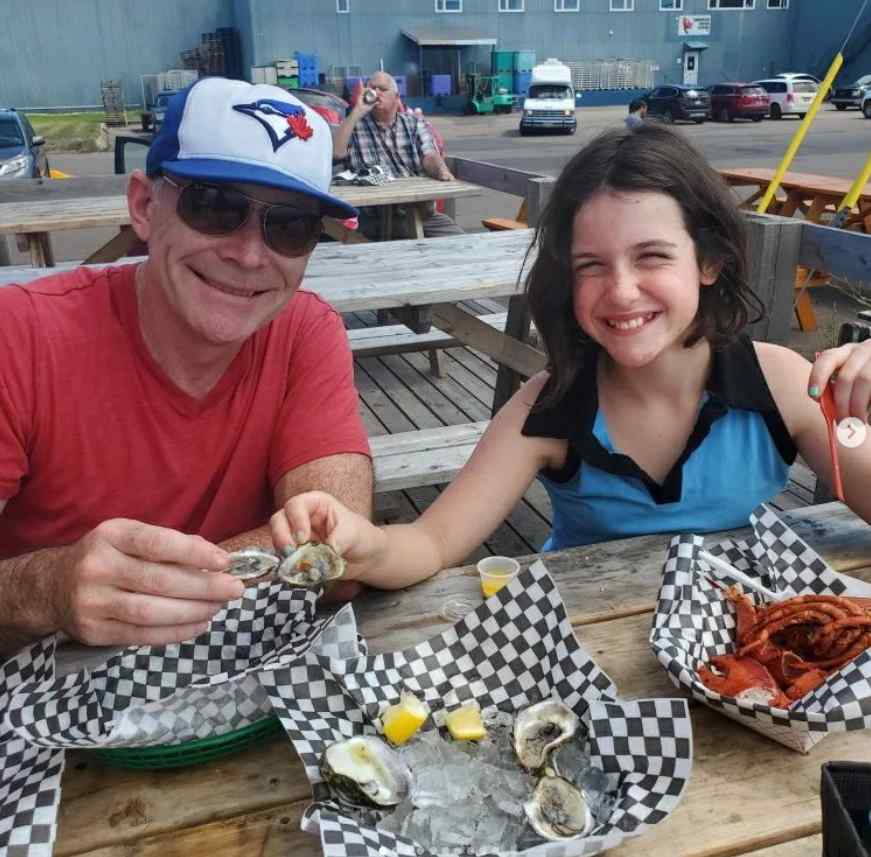 (Credit: happyhomeskool / Instagram)
Victoria-by-the-Sea is known for clam digging – for the adjoining low tides often leave the beaches & shorelines abound in clams. Clam digging here is altogether a different experience. Don't know much about clam digging? Just spot locals hunting for clams, and do as they do – Victoria-by-the-Sea natives would warmly welcome you to join their clam-digging excursions.
Too shy to ask locals if you can join? You can book a clam-digging tour and embark on your clam-digging excursion with expert guides. These guides will accompany you to the Tryon Shoal during low tide, dig for clams with you, and serve you clam chowder cooked right on the beach! Sounds interesting? In reality, it is way more entertaining than it sounds! 
Enjoy Walking of Tour Charlottetown PEI with Your Travel-Clan
Victoria Playhouse Theatre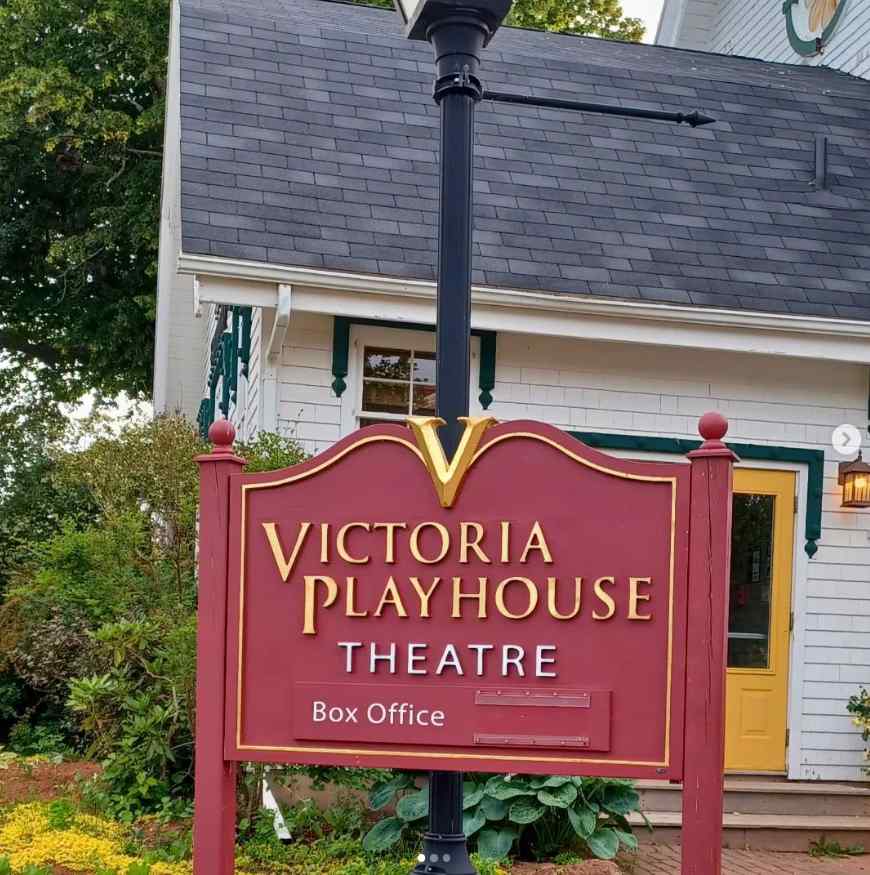 (Credit: syljeaqc / Instagram)
Craving for some soul-stirring performance? Head straight to the Victoria Playhouse Theatre, PEI's longest-running little theater tucked within the Victoria Community Hall. From live comedy plays giving you laughter fits to suspense-filled dramas making you hold your breath as the story unfolds, this theater has it all to make you fall in love with theater performances all over again. . . and who'd not crave a live music episode during such an epic rural night-out? For this, the theater has a soft spot for live music featuring incredible Canadian musicians. So, choose your favorite genre from plays, comedies, and concerts, and brace yourself for some phenomenal live performances! 
Book Private Tour and Go VIP as You Explore PEI
Feast on Freshly Caught & Cooked Seafood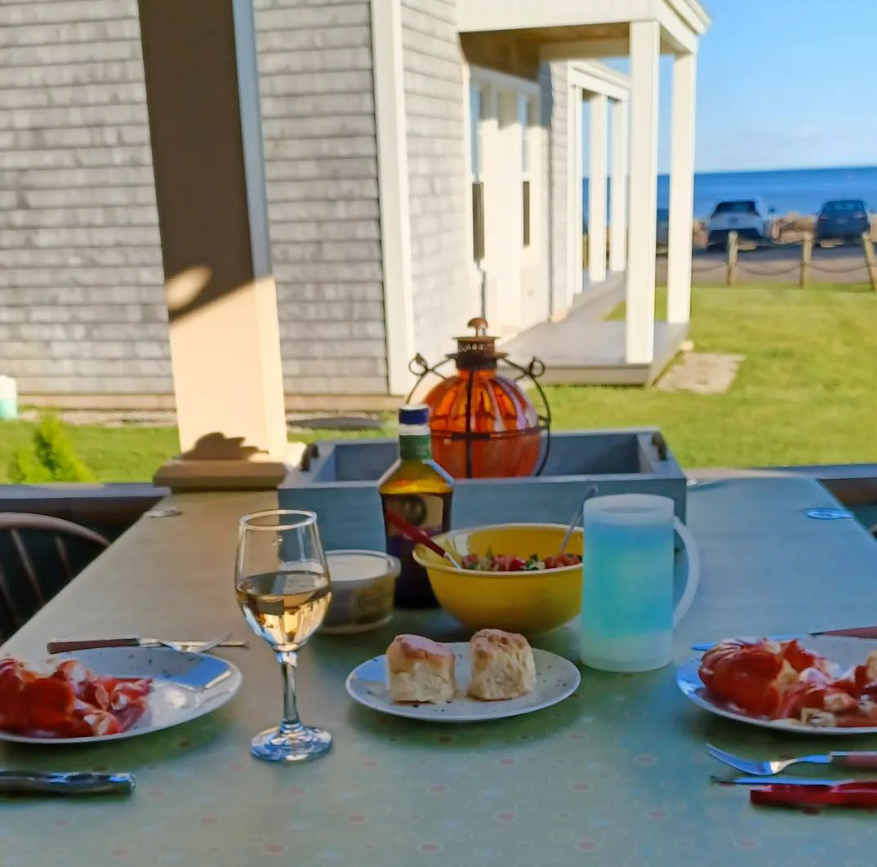 (Credit: syljeaqc / Instagram)
Island destinations are seafood lover's paradise – and so is the case with Victoria-by-the-Sea. Your visit to this quaint seaside village is tantamount to appeasing your taste buds with some of the finest seafood. Top picks from the Victoria-by-the-Sea restaurants list include Landmark Oyster House, Lobster Barn Pub & Eatery, Casa Mia by the Sea, Richard's Fresh Seafood, Blue Goose Restaurant, and Victoria by the Sea Wharf.
Here, your food options would range from old-classic recipes to modern specialties – all made from freshly caught seafood and lots of love! Just don't miss out on lobster rolls here, for Victoria-by-the-Sea has some of the yummiest lobster rolls!
Treat Yourself with Handmade Chocolates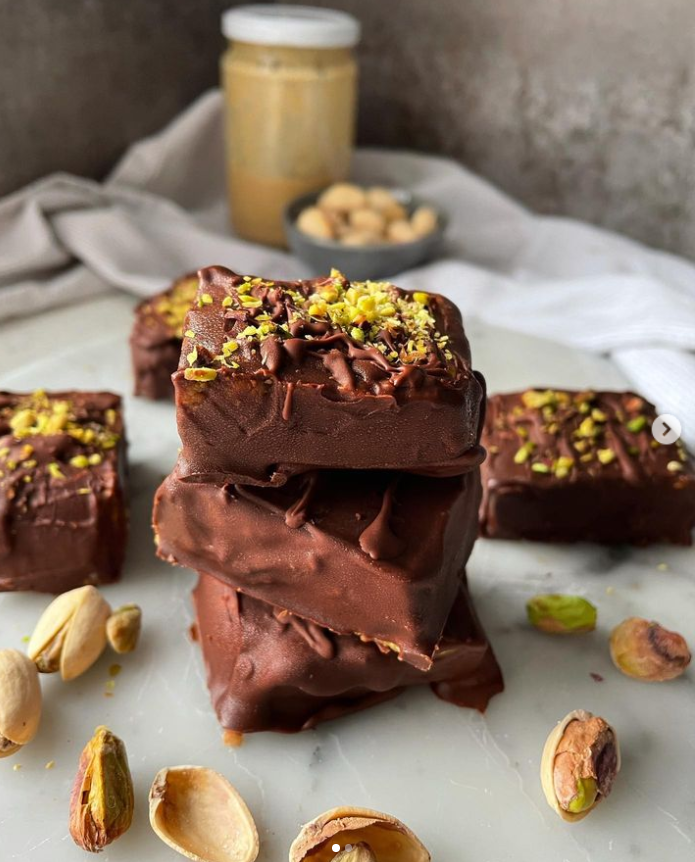 (Credit: divine.healthykitchen / Instagram)
Chocolates are our all-time favorites, isn't it? But what if we tell you that you can treat yourself to some of the finest hand-made chocolates here in Victoria-by-the-Sea? A bar of Handmade chocolate in today's era of economies-of-scale making everything machine-made? Yes! The Island Chocolates in Victoria-by-the-Sea serves you with handmade chocolates using recipes as old as 1970.
You can top up your chocolate order with their special "Factory Coffee" featuring warm Belgian chocolate-lined glass topped with real whipped cream. Sounds yum, doesn't it? So, next time you visit, don't forget to feast on Island Chocolates' eclectic handmade-with-love menu!
Explore A Whole-World-On-A-Single Island with Best of PEI Tour
Visit Victoria Range Light & Seaport Museum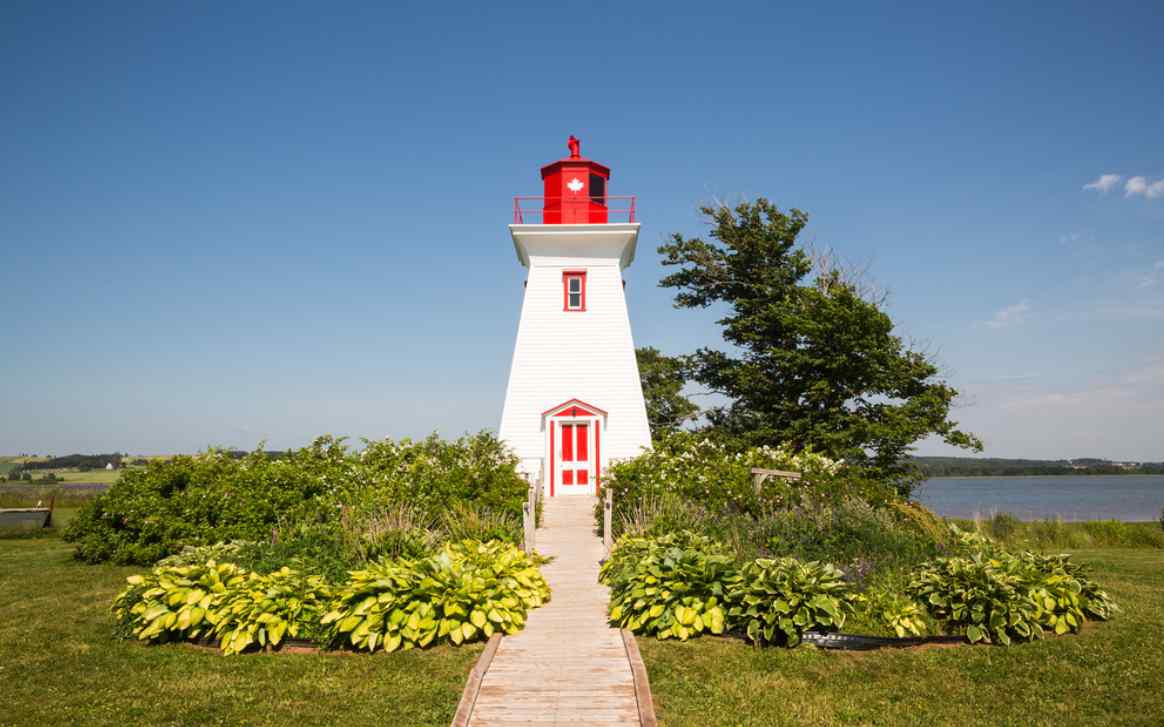 Your tour de Victoria-by-the-Sea should not go without paying tribute to the Palmers Range Light, an iconic lighthouse housing the Victoria Seaport Museum and the Keepers of the Light exhibit. As you approach this trademark red and white lighthouse, you'd be taken away by the sobriety with which this lighthouse is serving its purpose of adding beauty to the village.
As you step inside, you'll get your fix of history lessons about Victoria and its history through incredible photographs and interpretive panels. Be forewarned! Unlike other lighthouses in the region, this lighthouse is all-land with no surrounding water. Slow your pace, and explore the lush-green surroundings in greater detail to make the most of your visit.
Spend Some Beach Time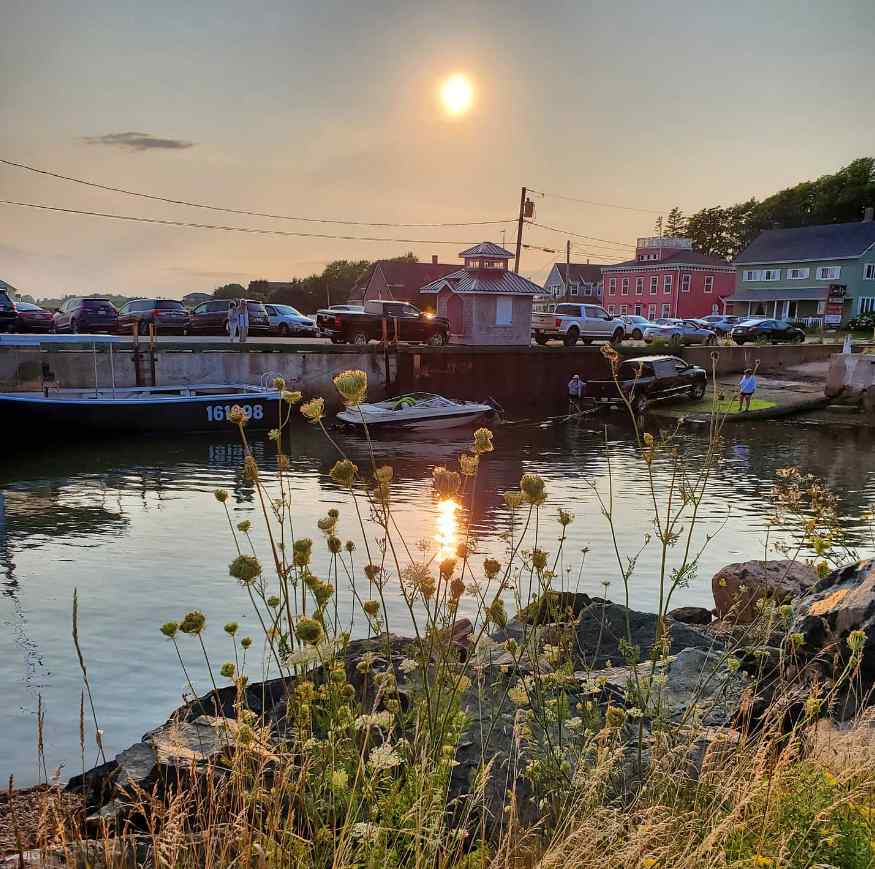 (Credit: micheleonthemountain / Instagram)
Victoria-by-the-Sea is known for its warm waters and red sand beaches. So, while you're here, taking in some beach time is a must. Walk its signature red sand and let the warm water tides kiss your feet as you walk through. Chase the waves as they recede. Build sand castles reminiscing about your dream home with your loved ones. Go on a seashell hunt and dig for clams. . . all in all, your beach day in Victoria-by-the-Sea is going to be a fun-filled day. 
Go Foodie with Our Charlottetown Food Walking Tour
Witness Candle-making by an Extraordinaire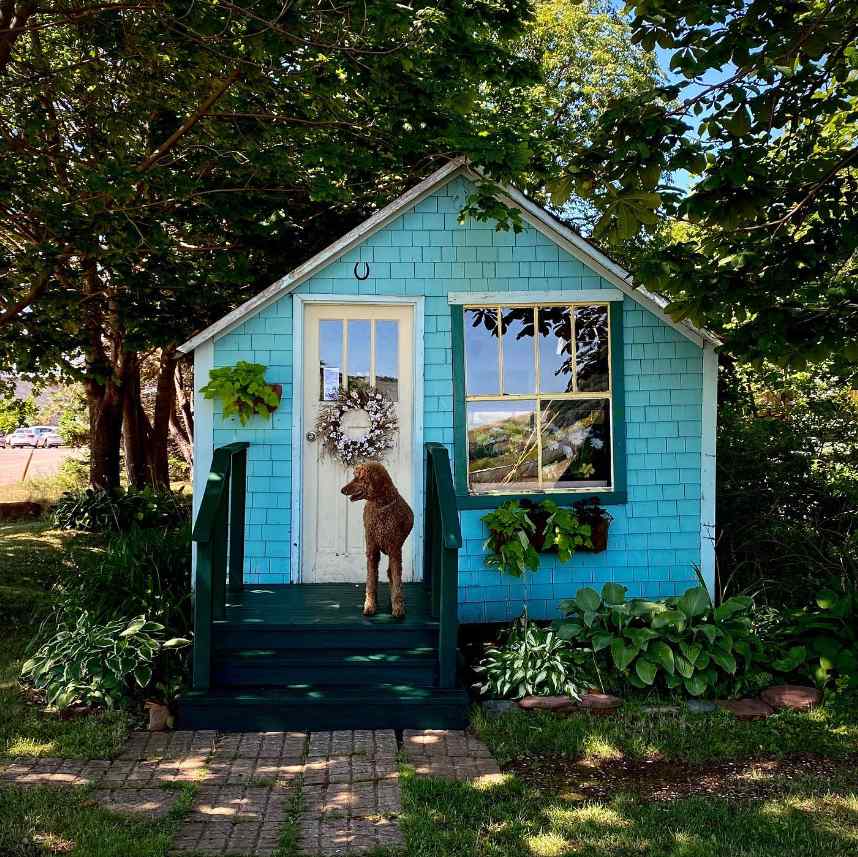 (Credit: louisesavoie_aroundme / Instagram)
Ever wondered about candles made from sand? Well, you'll get a chance to witness one here in Victoria-by-the-Sea. The village homes Ben Smith, the candlemaker extraordinaire in the town who is known for his extraordinary candles. Pay a visit to his quaint shop, listen to his fascinating stories about Victoria-by-the-Sea, and buy one-of-its-kind candles as souvenirs.
Hunt for Souvenirs at Artisan Shops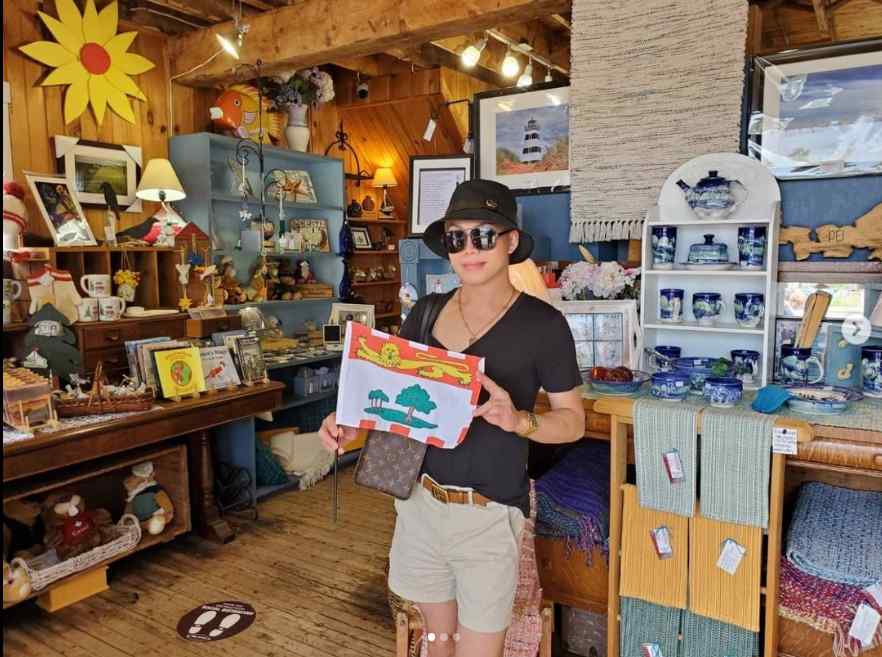 (Credit: nanbrittt / Instagram)
One best way to make your trip to a destination memorable is to carry some artisan memorabilia from there. You'll find plenty of artisan shops here with displays of antiques and artisan treasures. Explore these quaint shops and hunt for your favorite Victoria-by-the-Sea memorabilia. 
Hop On Your 4-Hour Nonstop Adventure Tour of PEI
All in all, this pretty-as-a-postcard fishing village is there to be your best getaway from the bustling city life [we're usually accustomed to]. So, if you're really looking forward to a rural-cum-urban experience, Victoria-by-the-Sea has to be your next destination on Prince Edward Island. Not sure where to start from? Explore these Prince Edward Island Tours covering all the iconic destinations for you. So, what are you waiting for? Book your PEI Tour now, pack your bags, and leave – for the magic of Victoria-by-the-Sea awaits you!