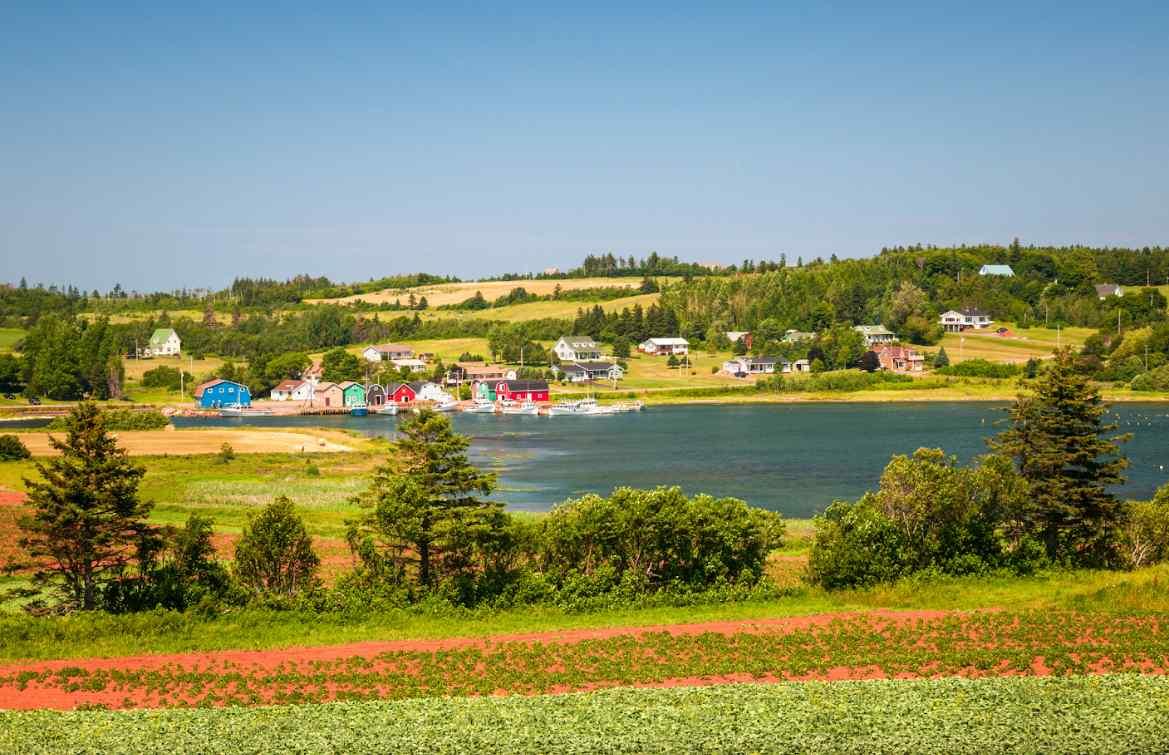 14 Best Things to Do in Cavendish PEI
Table of Contents

As a bustling summer destination on the northern shore of PEI, Cavendish is never short of iconic things to do and places to explore. From nature-filled experiences along its amazing shoreline & sandy beaches to adventure sprees at its amusement parks, your stay in Cavendish PEI is destined to be a memorable one.
Not sure where to start your tour de Cavendish from? No worries. We've done all the homework for you. Here's an account of top things to do in Cavendish PEI that should definitely be on the theme. 
Relish the Beauty of Golf Courses
We all love the refreshing sight of wide undulating patches of evenly-trimmed green grass – Golf Courses as we call it. PEI is a wonderland for golf course lovers. Here, you'll find plenty of golf courses to appease the golf course lover in you.
Among these, the seaside Green Gables Golf Course is the cherry on the top with its sweeping views of sand dunes, adjoining ocean, and the famous Green Gables House. 
Book the Best of PEI Tour Starting at $95/Person Only!
Have a Fun-Day at Shining Waters Family Fun Park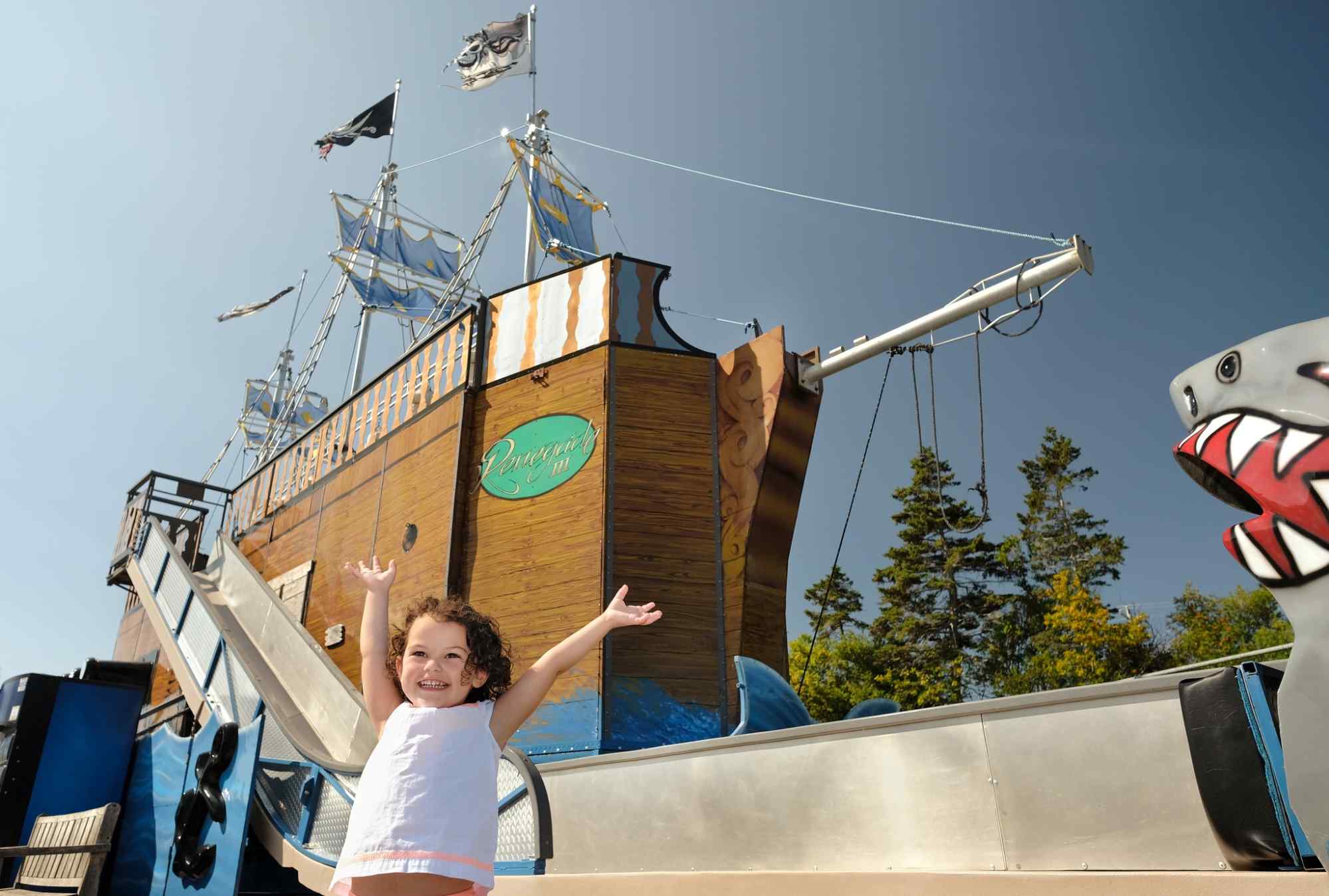 (Credit: Shining Waters Family Fun Park / Facebook)
If you're accompanied by your little peeps, at least one day should be dedicated to a fun-spree at the Shining Waters Family Fun Park. Here, you'll find more than 40 wet and dry attractions for a fun-filled day. Top picks include the Surf's Up surf coaster, Buccaneer Bay Bullet roller coaster, Turtle Cove, Cannonbowl, and the Crossbow.
Pay Tribute at Green Gables Heritage Place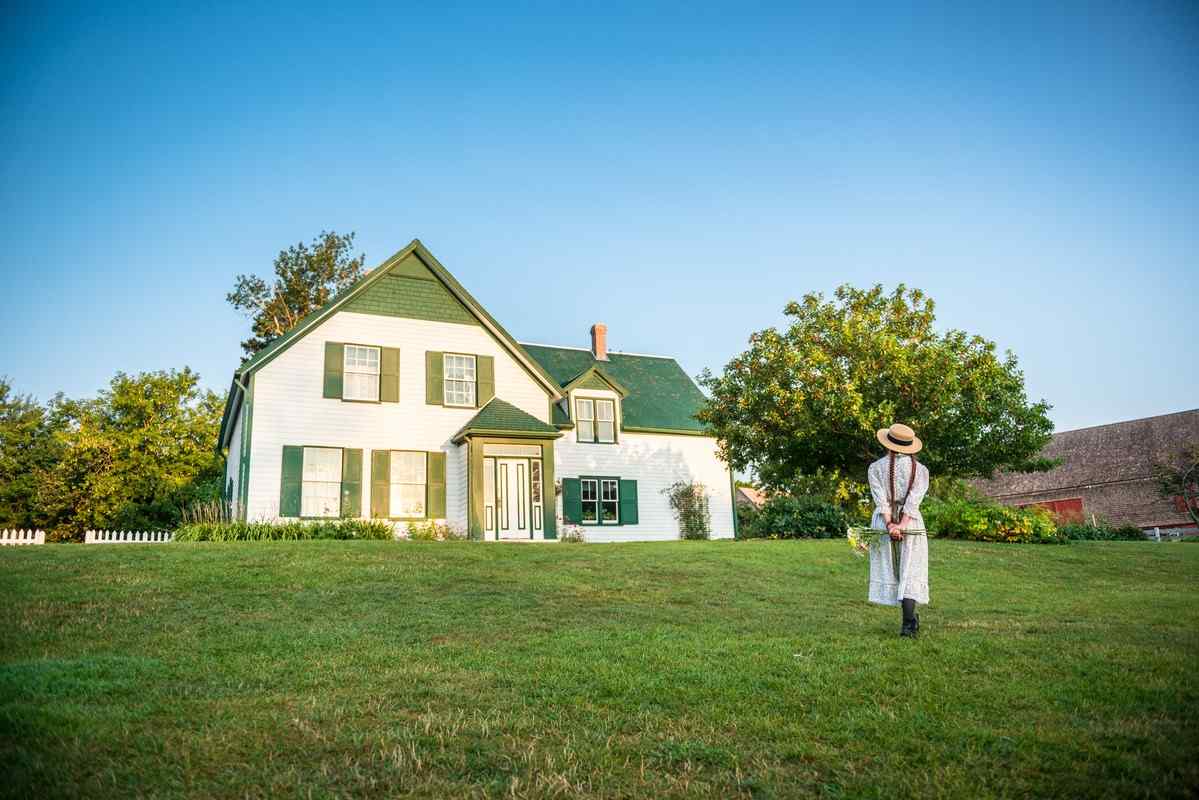 (Credit: Green Gables Heritage Place / Facebook)
When in PEI, a tribute to the Green Gables Heritage Place is a sine-qua-non [an indispensable experience] – for PEI has been the plot of the famous Anne of Green Gables novel by Lucy Maud Montgomery. As a side note, this novel has been an essential part of every Canadian's literary taste.
The best way to connect with this quintessential Canadian literary taste is to give the novel a read before you visit [the novel is only 158 pages and filled with the adventures of Anne, an 11-year-old young orphan girl]. As you visit this heritage place, you'll feel like the imagination becoming reality [and if you've got a strong imagination, you may fancy Anne hopping around, making her way through the struggles of her life]. 
Enjoy Walking of Tour Charlottetown PEI with Your Travel-Clan
Get Some Shopping at Cavendish Boardwalk
A trip to a place as culturally iconic as PEI is simply incomplete without some shopping for local specialty shops. For this head straight to the Cavendish Boardwalk, a vicinity offering an eclectic mix of shopping, family attractions, and restaurants. Stroll around, hunt for your favorite souvenirs, and shop for unique found-here-only summer accessories & artisan crafts.
Savor the Rural Beauty of Avonlea Village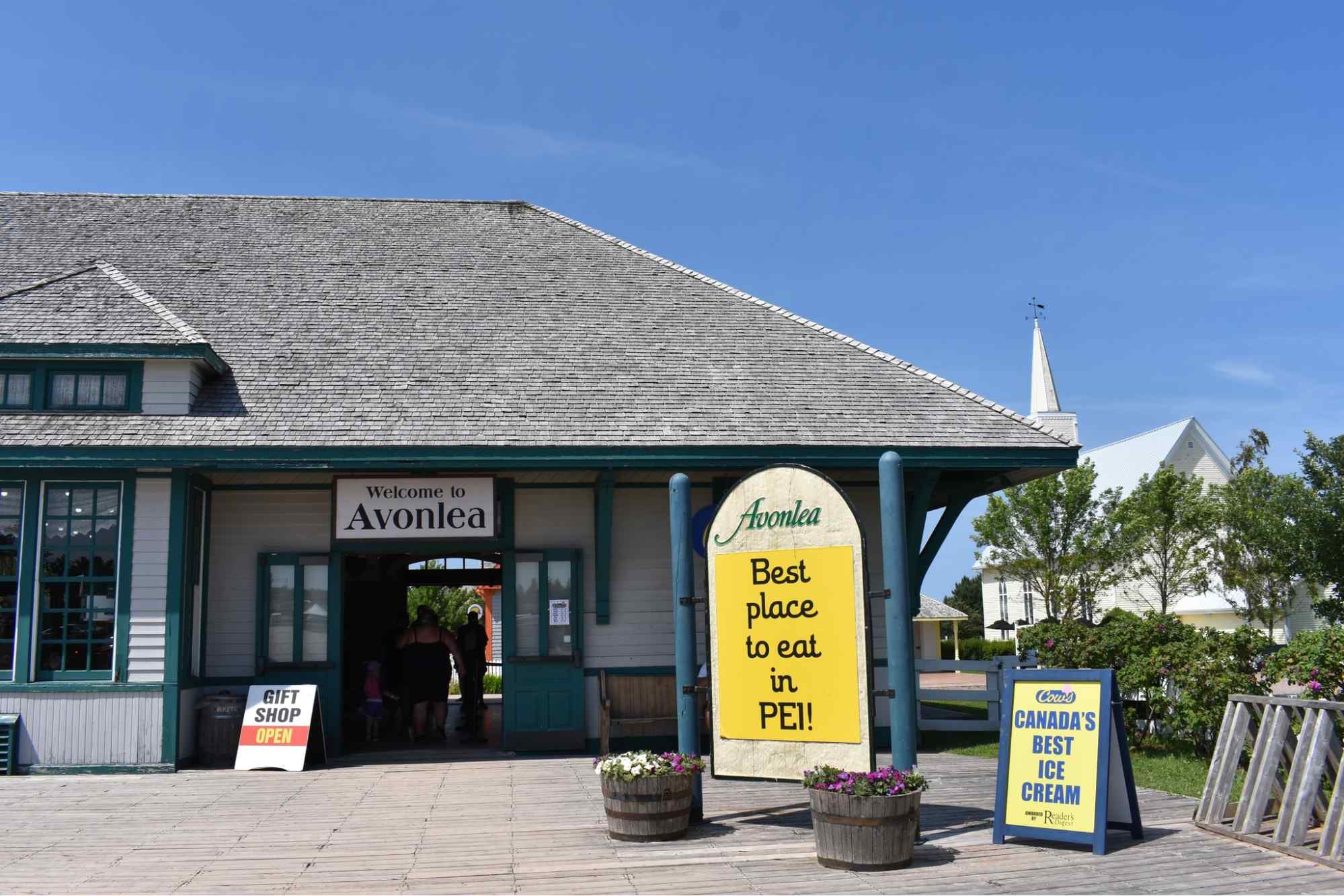 (Credit: Avonlea Village / Facebook)
For a one-of-its-kind rural experience, a visit to the Avonlea Village must be on theme. The village is a fictional 19th-century hometown of the loveable character, Anne Shirley. As you bop around this village, you'd be taken away by the beauty of purpose-built structures, tranquil flower gardens, red dirt roads, beautiful shops, and lush green landscapes. 
Book Private Tour and Go VIP as You Explore PEI
Chill Out at Cavendish Beach Adventure Zone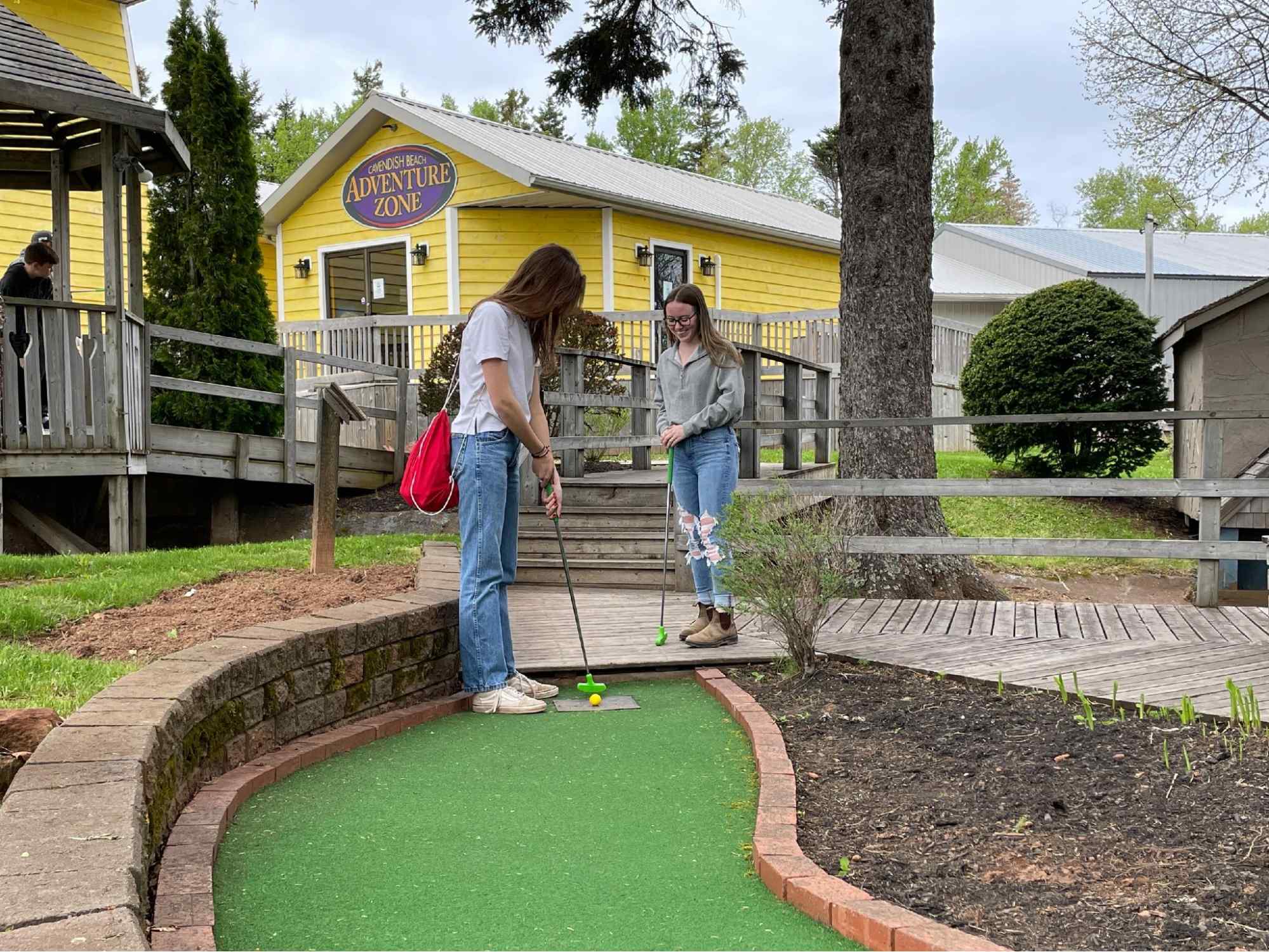 (Credit: Cavendish Beach Adventure Zone / Facebook)
For a family fun day, Cavendish Beach Adventure Zone has it all for you. This park featuring three fun and thrilling activities for all ages are enough to make your day. Top picks here include The Route 6 Motel haunted house, River of Adventure Mini Golf Course, Black Magic Black Light Mini Golf, and the Hangar Laser Tag Arena.
Do Lobster-Fishing at Joey's Deep-Sea Fishing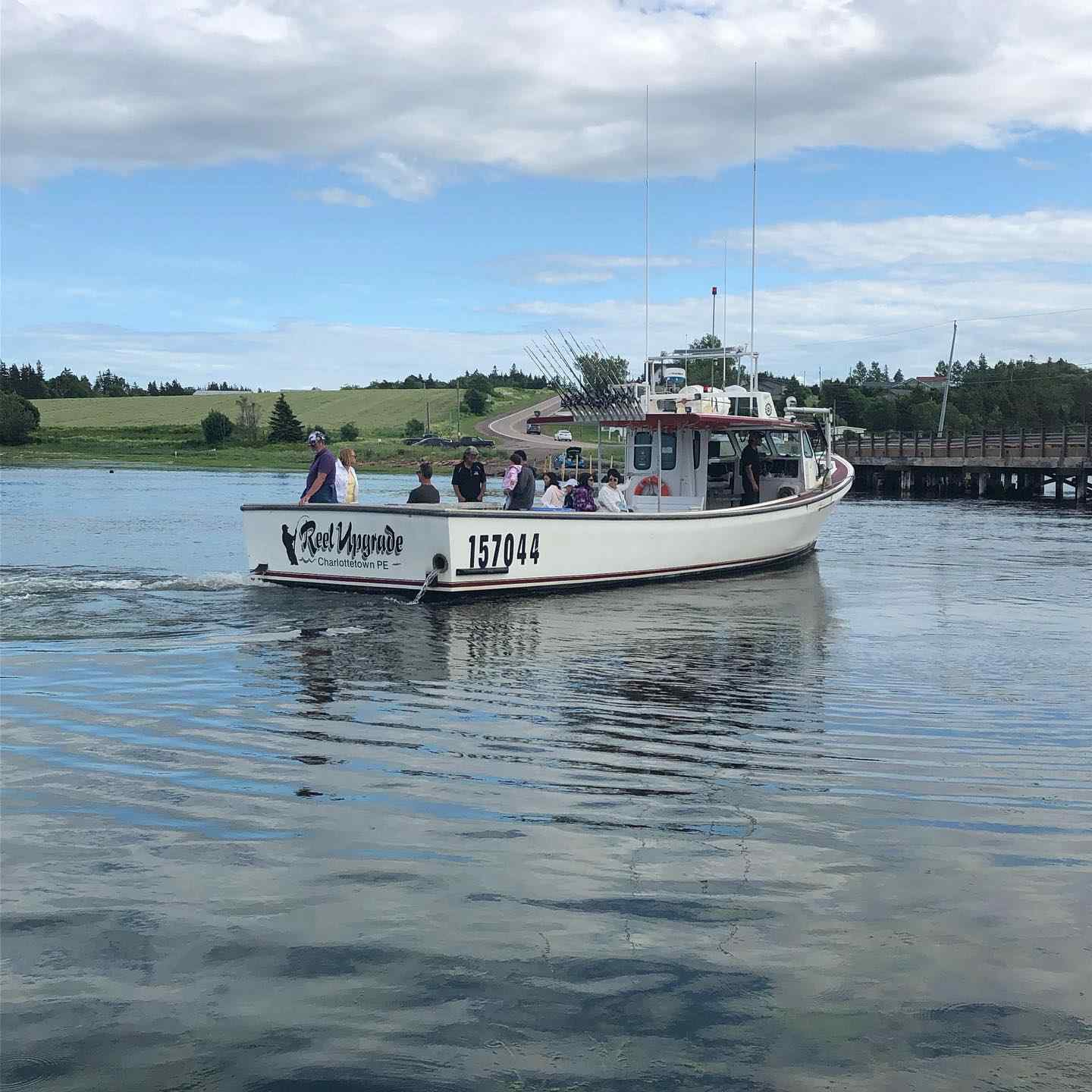 (Crediet: Joey's Deep Sea Fishing / Facebook)
When in PEI, the hub of lobster fishing, it would be unjust to let go of the opportunity to lobster fish. For this, head to Joey's Deep-Sea Fishing located a few minute's drive away in Rusticoville, board their fishing ship, hunt for lobsters in the deep sea, and enjoy onboard dining serving freshly caught & cooked lobsters.
All gear is supplied, and no prior experience is needed for this! Just hop on the sailing boat and let the lobster-sailing spree begin. 
Explore the Whole-World-On-A-Single-Island with the Best of PEI Tour
Go Sandy at Cavendish Beach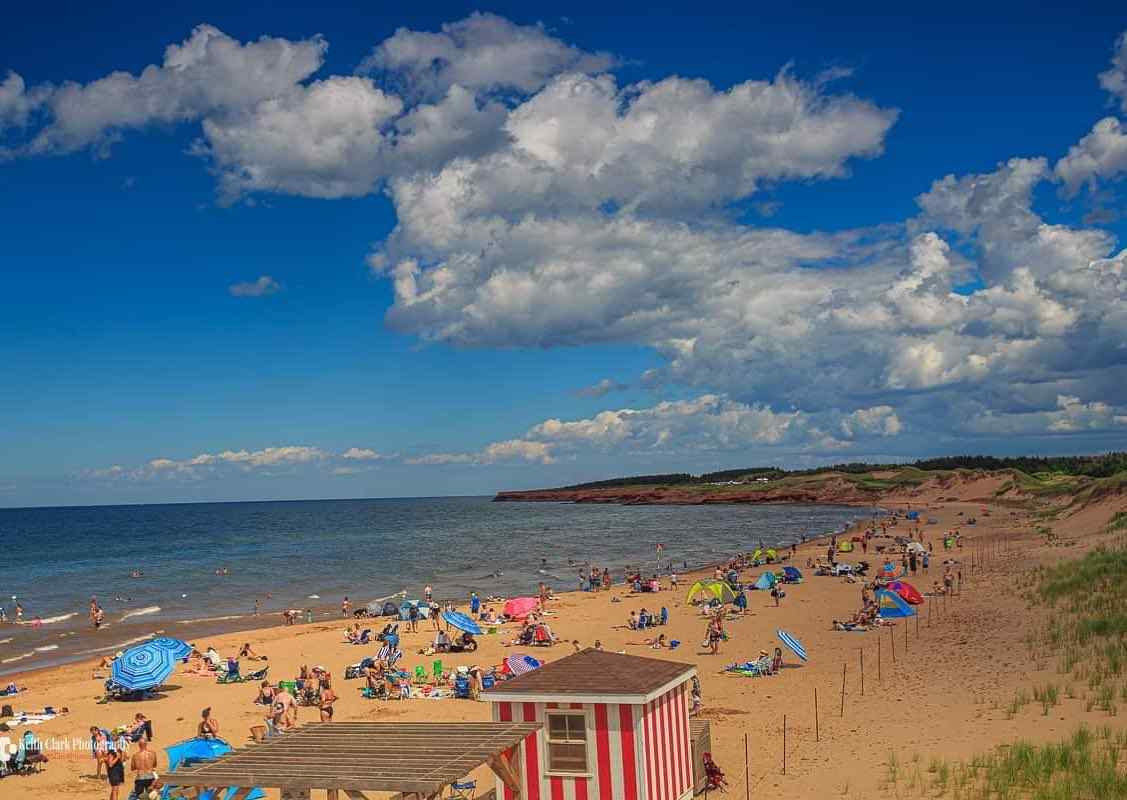 Credit: Keith Clark Photography / Facebook
Among all the discoveries you make in PEI, Cavendish Beach located on the north shore of the Island is going to be your favorite one. Its signature views of sandstone cliffs with a vast ocean in the background will take you to another world.
Spend a day here soaking up the sweeping views of the Gulf of ST Lawrence, building sand castles, sun-soaking yourself after some splash, chasing the receding water waves, and gazing at the clouds passing through. All in all, your day at Cavendish Beach is going to be a day-well-spent. 
Treat Yourself with a COWS Ice Cream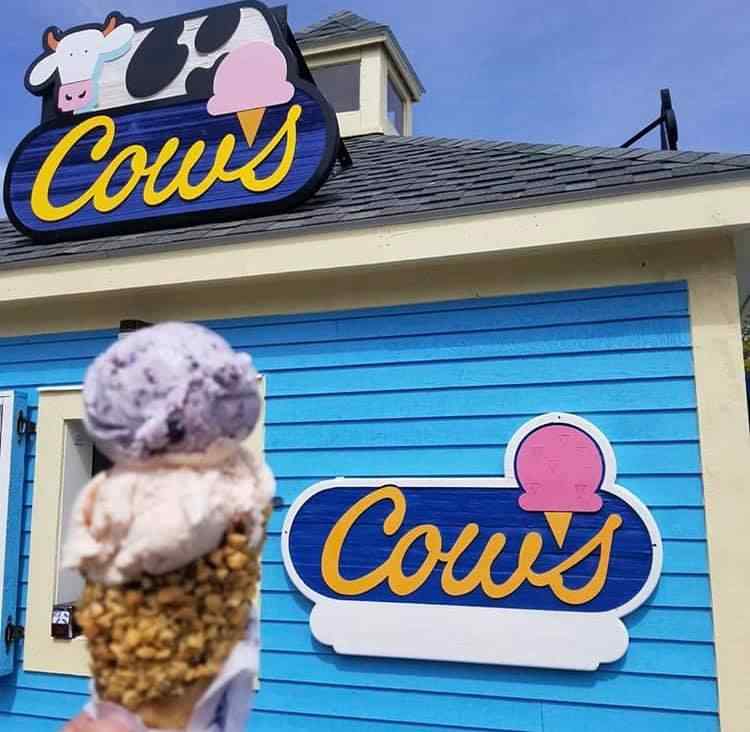 (Credit: COWS / Facebook)
 After Anne of Green Gables, COWS is the second most identifiable thing in PEI. So, ice cream scoops of your favorite flavor made with the finest all-natural ingredients using an old secret recipe is a must. Don't forget to pose for a photo with a COWS outlet in the background to feed your social media. 
Go Foodie with Our Charlottetown Food Walking Tour
Go On a Shopping Spree at Mariner's Cove Boardwalk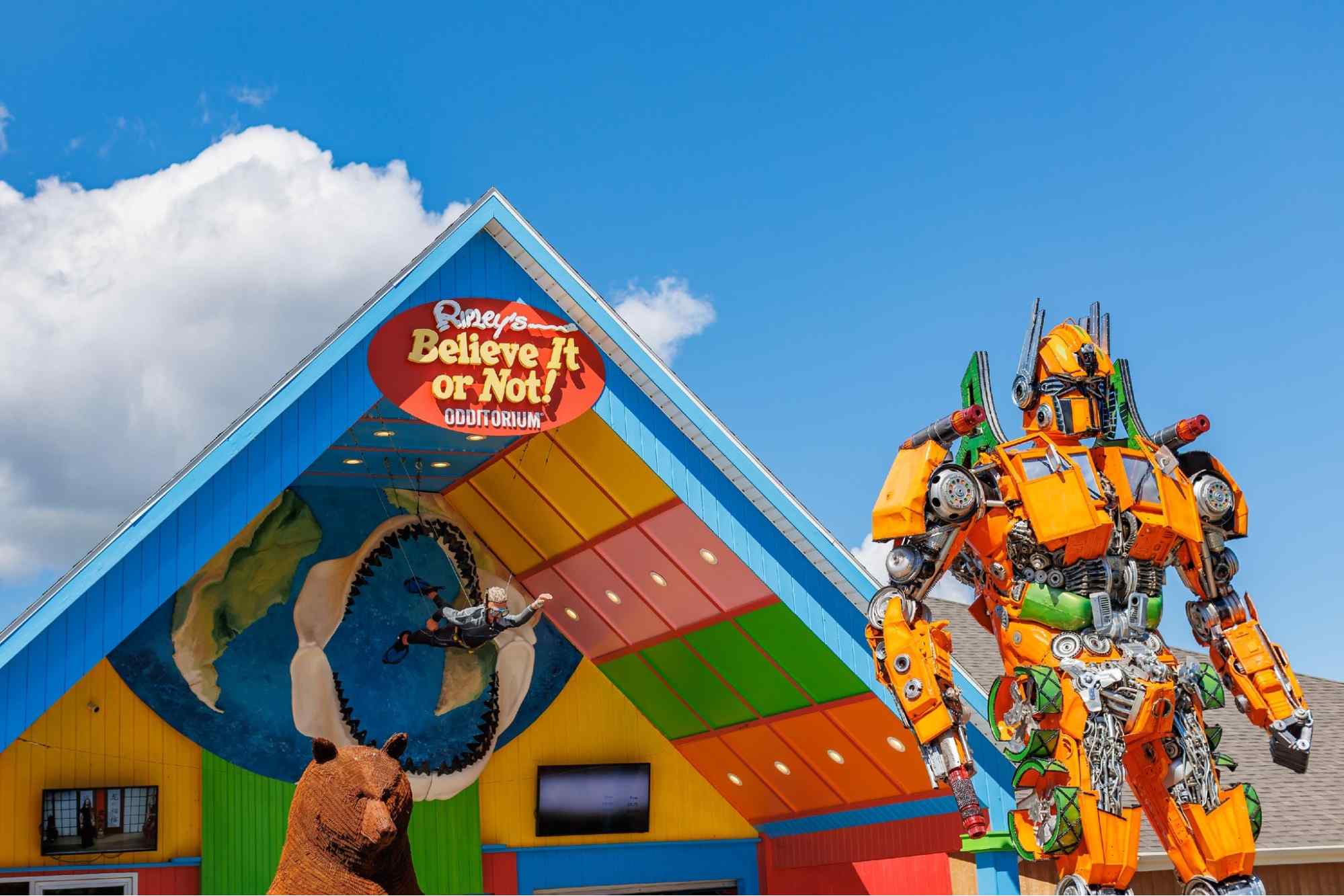 (Credit: Mariner's Cove Boardwalk / Facebook)
Your next stop in PEI should be the Mariner's Cove Boardwalk, an urban adventure in the heart of Cavendish PEI. Here, you'll find everything from dining to cafes, from amusement to spa, and from high-end branded outlets to local artisan shops. Your little peeps would love adventure at Ripley's Believe It or Not! Odditorium, Wax World of the Stars, and the Miniature Golf course. Apart from this, the boardwalk is a food lover's paradise featuring a wide range of fine-dine-in restaurants, and open-air cafes. 
Test Your Mettle at Room Escape Cavendish
Consider yourself & your travel buddies brave & smart enough? Try out the Room Escape Cavendish, an interactive puzzle-filled environment challenging your creativity, intelligence, problem-solving, communication, and team spirit. You'll have real fun as you find your way out of the room within 60 minutes. 
Hop On Your 4-Hour Nonstop Adventure Tour of PEI
Splurge on a PEI National Park Tour
Your PEI visit shouldn't go without a visit to the only national park of the island, the Prince Edward Island National Park. Your day here would be filled with soaking up one-of-its-kind views of red cliffs and wind-sculpted dunes, cycling through seashore paths, picnicking by the lighthouse, hiking woodlands overlooking ponds, roasting marshmallows on a campfire, and building sand castles on the beach. For kids, the park has a dedicated playground area that caters to all ages.
Get All Your Energy Out at Sandspit Amusement Park 
With more than 15 carnival favorites, Sandspit Amusement Park is going to be your next favorite family-fun zone. The park has geared its facilities to ensure a great family time together. Top picks here include the Cyclone roller-coaster, Ferris Wheel, Tilt-a-Whirl, Paratrooper, and Cliffhanger.
Treat Your Taste Buds with Authentic PEI-Taste with Our Food Tour!
Linger Over Exhibits at Wax World of the Stars
Spot our favorite star in this unique 'Wax World of the Stars' and pose for a selfie. Here, you'll find more than 80 life-like wax figures of famous celebrities including Matt Damon, Halle Berry, Johnny Depp, Nicole Kidman, Stompin Tom, Celine Dion, and Maurice Richard.
These figures are carved with such precision that you'll confuse it for a real one for a moment. Apart from this, you'll also come across collections of special movie memorabilia. One of the most interesting [and perhaps the most notable one] is the scale model of the Titanic made of 125,000 pieces of Lego.
. . . and the list continues. While you're here, you'd find such a long list of things to do in Cavendish PEI that you'd feel like being spoiled for choice.
Not sure where to start? Explore these Prince Edward Island Tours and pick your favorite one. So! Keep calm, book your ticket, pack your bags, and live your dream-day(s) at Cavendish PEI!