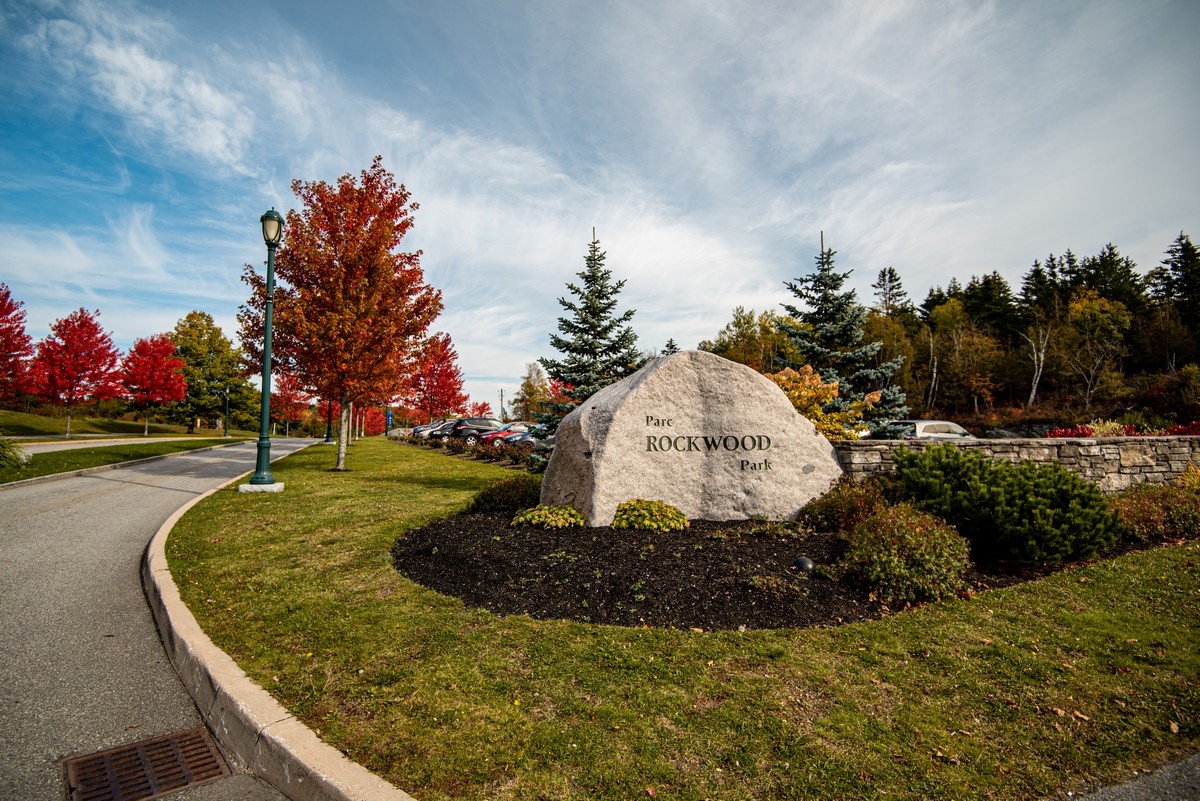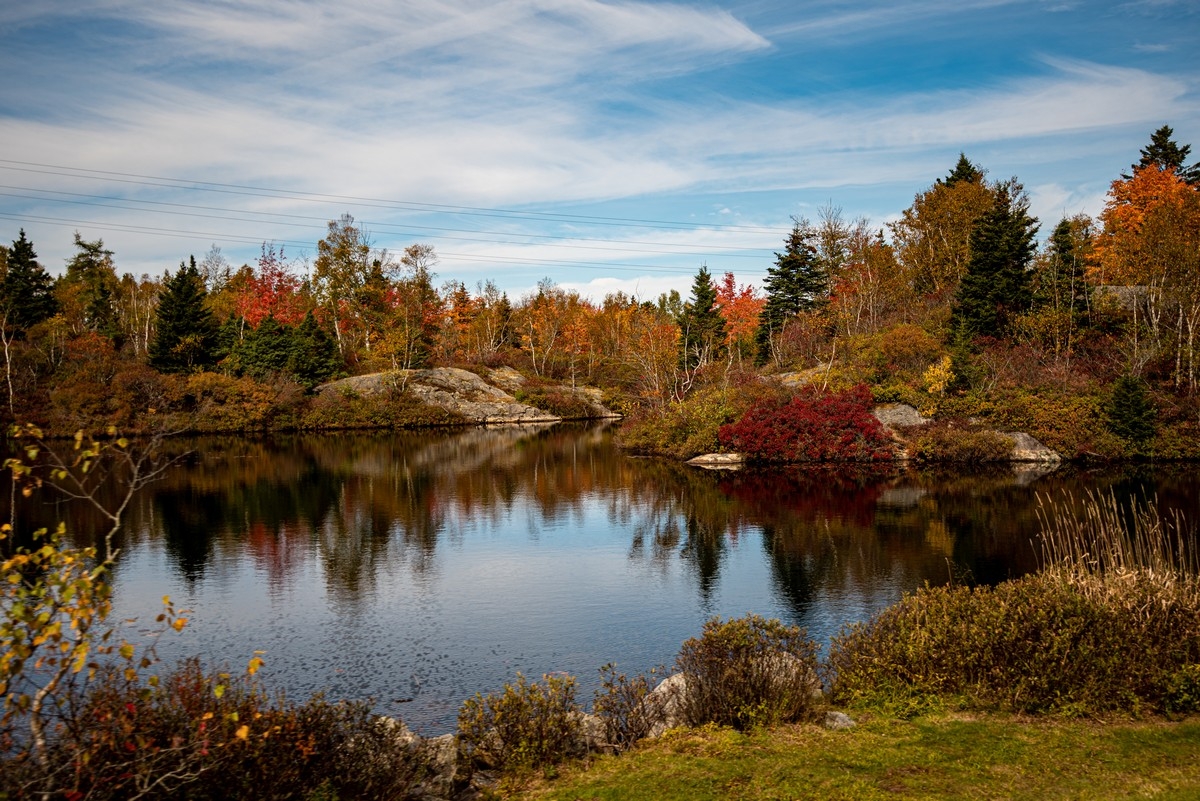 Rockwood Park
55 Lake Drive South Saint John, New Brunswick, Canada
Hours of Operation
Open daily from dawn until dusk.
Fisher Lakes entrance closed to vehicles in winter.
Rockwood Park is a city park nestled in Saint John, New Brunswick, in the eastern area of the North End, and is one of Canada's largest urban parks. Spanning a whole 890 hectares of land encompassing an Acadian mixed forest interspersed by beautiful hills, freshwater lakes, caves and waterfalls, this park is perfect for a leisurely time! 
Tourists also have access to an extensive amount of walking & bike trails and a golf coursewhich will heighten your park experience. Book a tour of Saint John that features the city's best natural wonders and historical attractions including Rockwood Park, Carleton Martello Tower, and Place Fort LaTour. 
Enjoy Your Time in Rockwood Park With Us
How to Get There
Rockwood Park is nestled in the heart of Saint John on 10 Fisher Lake Drive off Mt. Pleasant Ave. You can access park lots at Lily Lake next to Lake Drive's Interpretation Centre. Some nearby spots are Tucker Park, RKYC Lookout Point, Fort Howe, and Uptown Saint John.
Best Time to Visit
Rockwood Park is open year-round and offers weather-specific recreational activities that you shouldn't miss out on! During mild or warm weather, tourists can enjoy a wide range of activities like kayaking, fishing, swimming, and trekking on the park's famous hiking trails. While the cold weather is perfect for cross-country skiing, snowshoeing, and ice skating! So this park offers something for everyone. You just have to choose which time is perfect for you to visit!
Highlights 
Experience the beautiful and diverse landscapes through Rockwood Park between the many lakes, Acadian mixed forest, hills, and extensive walking trails. Hike or bike through the 55 trails and footpaths. Fish, swim or boat in the 10 freshwater lakes of the park. Unwind and relax in the Wellness Spa. Play golf on the park's golf course. Explore this park's history, geology, and much more!
Features
Rockwood Park is one of Canada's largest urban parks. Conceived by Calvert Vaux who also designed New York City's Central Park, this attraction is a hub of outdoor recreation and leisure. This park features 10 lakes, 55 trails and footpaths, which are the highlights for hikers and bikers. You can also ride on horseback through these trails to enhance your experience!
If you love swimming, fishing, boating, or playing water sports, you can do it all at the beautiful freshwater lakes of this amusement park. When it's all icy in the winter, you can enjoy activities like snowshoeing, ice skating, skiing, and other icy recreations! Explore the great outdoors at the Nature Centre where you can enjoy adventurous activities like geocaching, rock climbing, kayaking, canoeing, hiking and much more at special summer camps. Nature Centre also offers custom sport rentals, relaxation workshops, naturalist guide services, and more!
Golfing enthusiasts will be happy to know that the park has its own 18-hole golf course! You'll also have access to camping spots (and stables for your horse). It's up to you whether you want to camp out on an open RV site or a semi-wooded tenting site! Eat to your heart's content at Rockwood Park's Restaurants — Britt's and Lily's. The highlight of these casual dining restaurants is the patio dining during summer. Rejuvenate after a long trip at the wellness spa — At the Lake Spa & Studio — with its massage therapy and other amenities!
Being a Stonehammer Geopark Site gives the park its geological status. Observe billions of years of the Earth's history in natural rock formations, caves and waterfalls. The geological heritage of this amusement park is so rich that you'll want to be a geology buff after your trip here! Rockwood Park's other highlight is the Interpretation Centre — the core of all the park's information. Get a guide on the park's trail routes, events, and interactive exhibits from attentive personnel! 
If you're looking to explore Saint John beyond Rockwood Park, this guided private tour is perfect for you as it'll provide both a historical and current perspective of the city!
History
St John's Rockwood Park is one of the vastest municipal parks in Canada, with 2200 acres of land exhibiting natural displays of wild beauty ranging from forested hills and caves to freshwater lakes and waterfalls. The design of the park was conceived in the mid-19th century by Calvert Vaux — one of the designers behind the urban beauty that is NYC's Central Park. 
During the late 19th century, this urban park was built around Lily Lake — a freshwater lake that was one of the primary sources of water for Saint John. To this day, people flock to this amusement park for recreational activities and relaxation!
Geology
The name "Rockwood Park" appropriately implies the geological status of this municipal territory. A Stonehammer Geopark Site, this park contains an eclectic mix of rocks from Precambrian marble and gneiss to Cambrian igneous rocks like granite and dacite and Devonian sandstone. The highlight of this park is its two geological terranes separated by the Caledonia Fault. The fault line in this area is followed by the main road beyond the Lily Lake Pavilion. 
Due to its geological richness, the park has been a major focus of study and research since the late 1800s. During that period, The Natural History Society of New Brunswick evaluated and assembled diverse rock specimens which are now exhibited in the New Brunswick Museum collection. 
Another geological breakthrough came in the 1860s when Howes Cave was unearthed. This cave was forged when the natural acids in rain and groundwater disintegrated carbonate bedrock. The park gained more geological recognition when this cave was recounted in the Society Bulletin in 1904 which is a peer-reviewed scientific journal. 
Rockwood Park offers many opportunities to observe its geology while hiking, biking, or horse riding on its expansive trails. You can also enjoy a thrilling jetboat ride on this guided tour of Saint John where you'll see the city's best attractions!