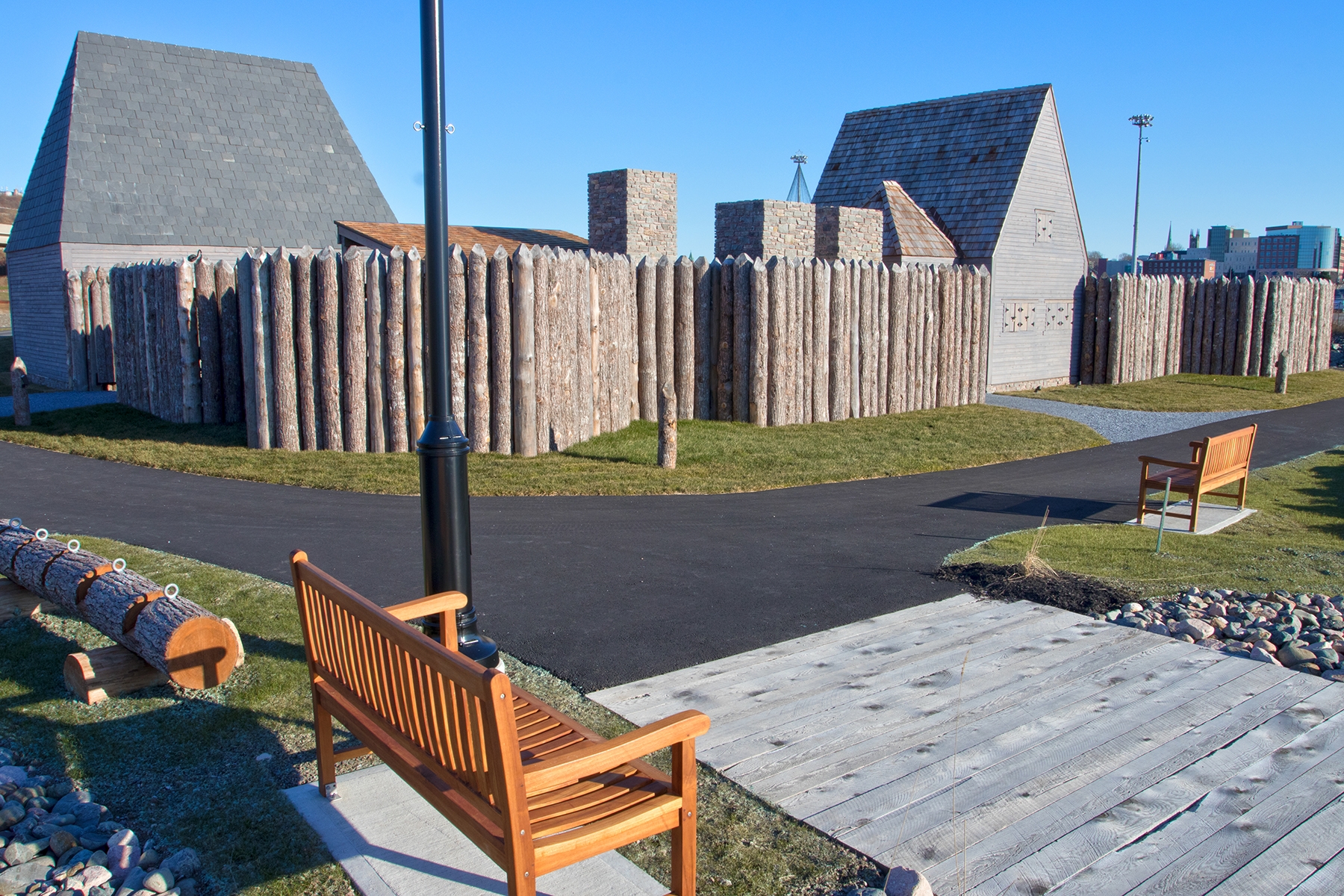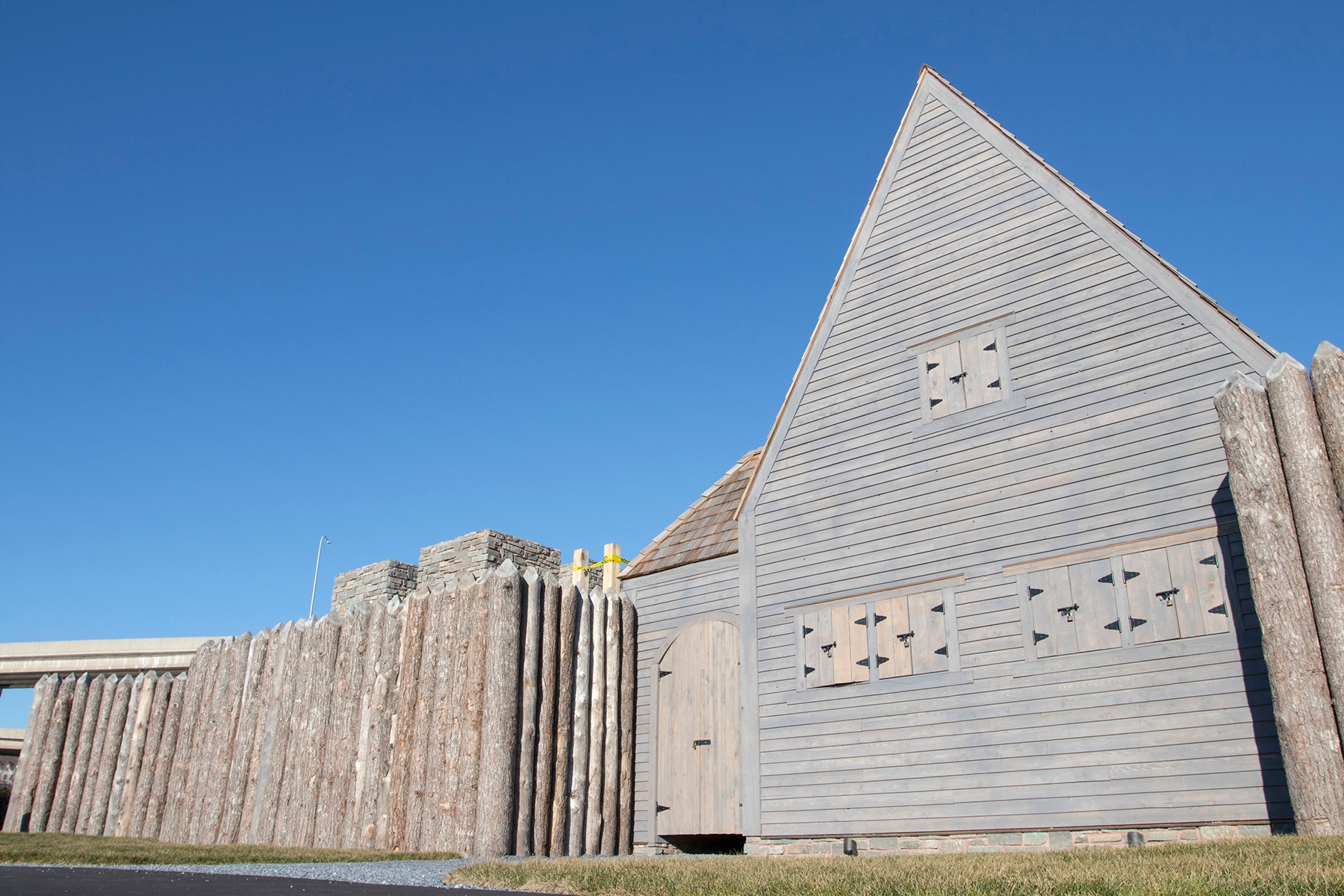 Place Fort LaTour
24 Chesley Drive, Saint John, New Brunswick, E2K, Canada.
Hours of Operation
- Thursday: 10 am – 5 pm
- Friday: 10 am – 5 pm
- Saturday: 10 am – 5 pm
- Sunday: 10 am – 5 pm
- Monday (New Brunswick Day): Closed
- Tuesday: Closed
- Wednesday: 10 am – 5 pm
Welcome to Place Fort La Tour, a historic site that beckons you to step back in time and immerse yourself in the intriguing stories that have shaped this remarkable location. Located on Harbour Passage on the Bay of Fundy in Saint John, New Brunswick, Place Fort La Tour stands as a memorial of over 5700 years of ceremonial, commerce, and industrial activities that have unfolded on its grounds. From tales of treachery and battles to its role as a meeting place for the present day, this site evokes a sense of wonder that is sure to captivate your imagination.
Explore Place Fort La Tour & other Saint John Hotspots with us!
What to Know
Place Fort La Tour is not just a physical place; it's a portal to the past. Overlooking the stunning Bay of Fundy, this location has been a vital hub for gatherings, trade, and celebrations for centuries. It all began with the Wabanaki Confederacy and their ancestors more than 4000 years ago, who utilized the site for its ceremonial significance. Today, the echoes of history reverberate through the structures and experiences at Place Fort La Tour, connecting visitors to its storied past as a site of treachery, intrigue, and much more!
How to Get There
To fully immerse yourself in the historical richness of Place Fort La Tour, consider booking a guided tour of Saint John. This guided experience offers the perfect way to explore the city's natural wonders, historical sites, and cultural attractions in just a few hours. With a local tour guide leading the way, you'll have the opportunity to visit iconic spots such as Skywalk Saint John, Carleton Martello Tower, Saint John City Market, and the Fort La Tour itself.
Enjoy the convenience of complimentary hotel pick-up and drop-off in Downtown Saint John, skip-the-line entry to attractions, and a fully narrated tour experience.
Best Time to Visit
The best time to visit Place Fort La Tour is during its opening hours, which are Thursday to Sunday from 10 am to 5 pm. This schedule allows you to fully engage with the historical exhibits, interact with knowledgeable staff, and soak in the ambiance of this evocative site. Keep in mind that the site is closed on Mondays (New Brunswick Day), Tuesdays, and Wednesdays.
Highlights
One of the highlights of visiting Place Fort La Tour is the opportunity to step into history itself. As you explore the site, you'll come across a recreation of the 17th-century fortified fur-trading post, allowing you to envision the past as it once was. The architecture and structures provide a tangible link to the stories of bravery, battles, and cultural exchanges that unfolded within these walls.
Features
Place Fort La Tour not only offers a glimpse into the past, but it also serves as a modern-day meeting place. Just as it was a hub of activity in its heyday, the site continues to bring people together. The immersive experiences and informative displays provide a unique blend of history and present-day interaction, making it a memorable destination for visitors of all ages.
History
The history of Place Fort La Tour is a tapestry woven with threads of courage, rivalry, and resilience. Erected by Charles de Saint-Étienne de La Tour, Governor of Acadia, in 1631, the fort became a cornerstone of the French fur trade with the region's Indigenous peoples. It was here that Françoise-Marie Jacquelin, Sieur de La Tour's wife, valiantly defended the fort against Charles de Menou d'Aulnay in 1645. Despite her heroic efforts, the fort fell into the hands of the rival. Today, the site stands as a testament to the bravery and determination of those who shaped its history. Today, a tour of this site is still evocative of these stories of intrigue, and a memorable battle in early Acadian times!
In conclusion, Place Fort La Tour is a captivating journey through time, allowing visitors to walk in the footsteps of those who came before. From its strategic location on the Bay of Fundy to its rich history of trade, battles, and resilience, this site commemorates the stories that have shaped the region for millennia. As you explore the recreated structures and engage with the exhibits, you'll find yourself transported to a bygone era, while also connecting with the vibrant present-day community that continues to thrive around it.