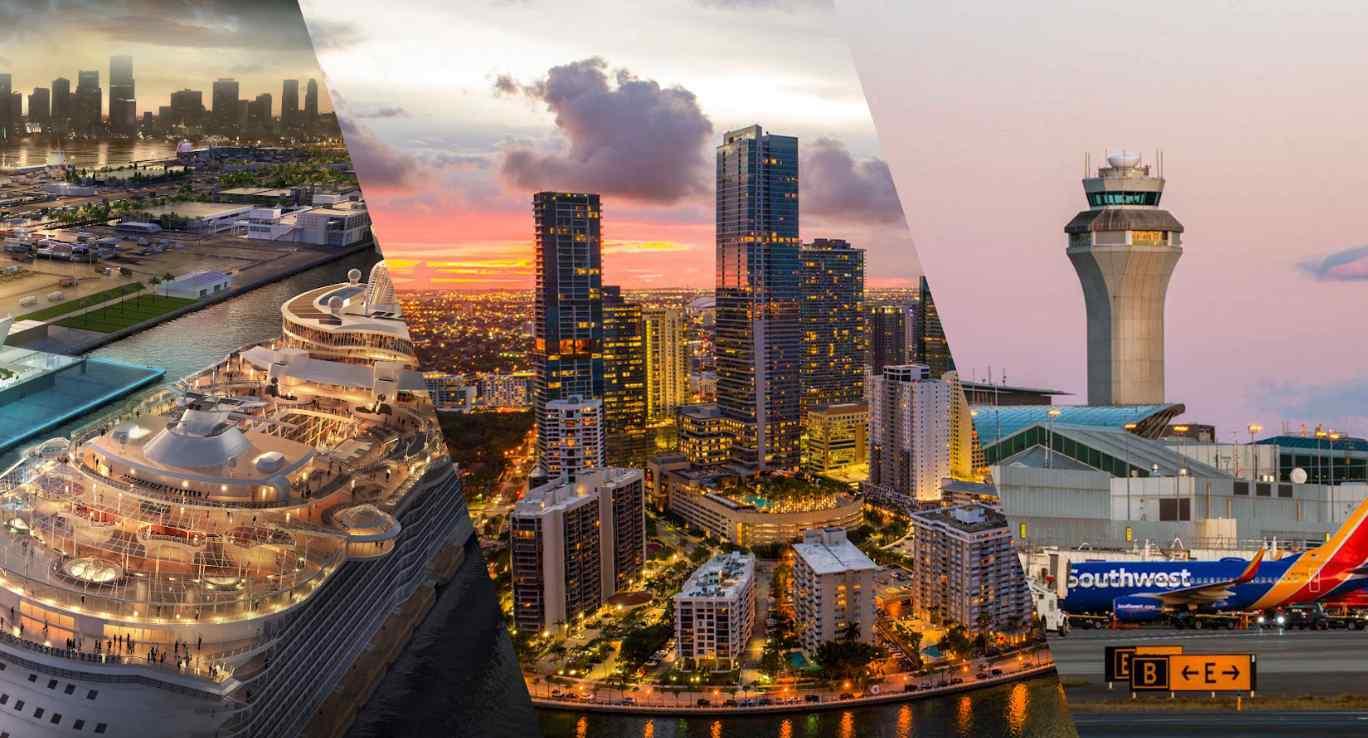 Visiting Miami in October
Keep Exploring
Best of Miami Tour + Everglades
$279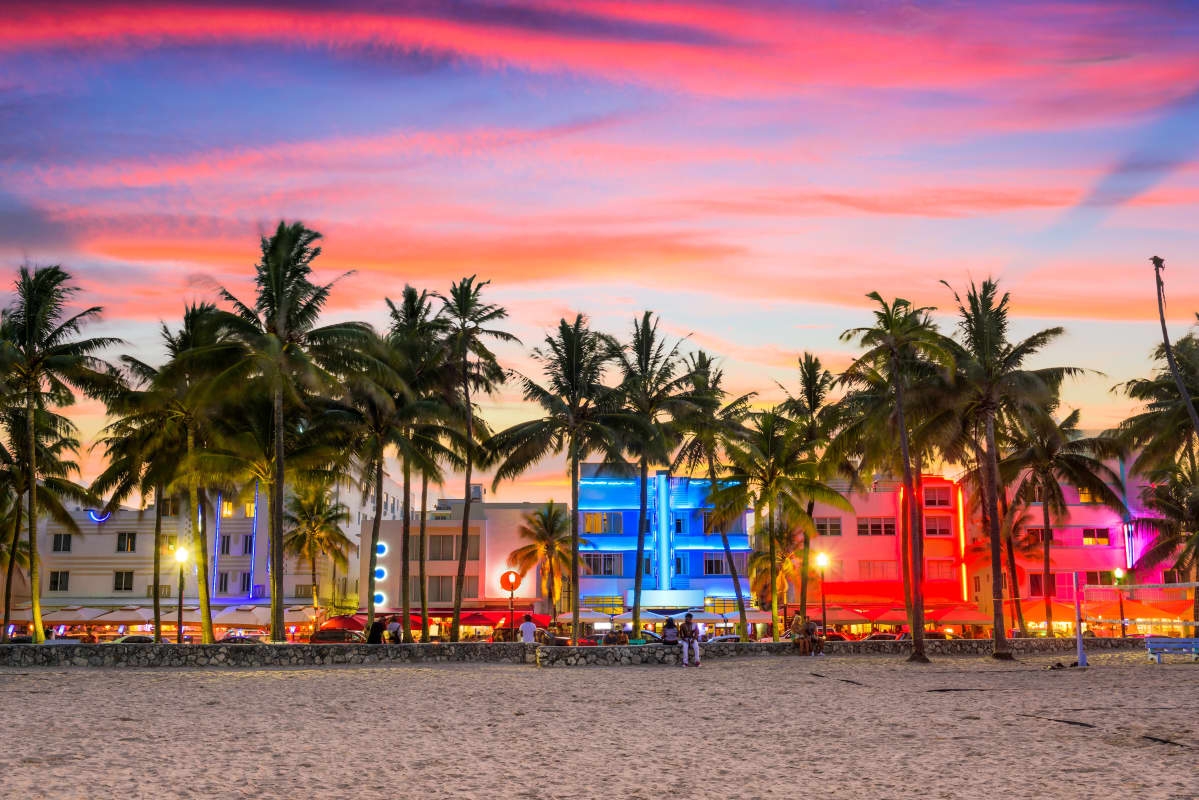 Scenic Miami Night Tour
$79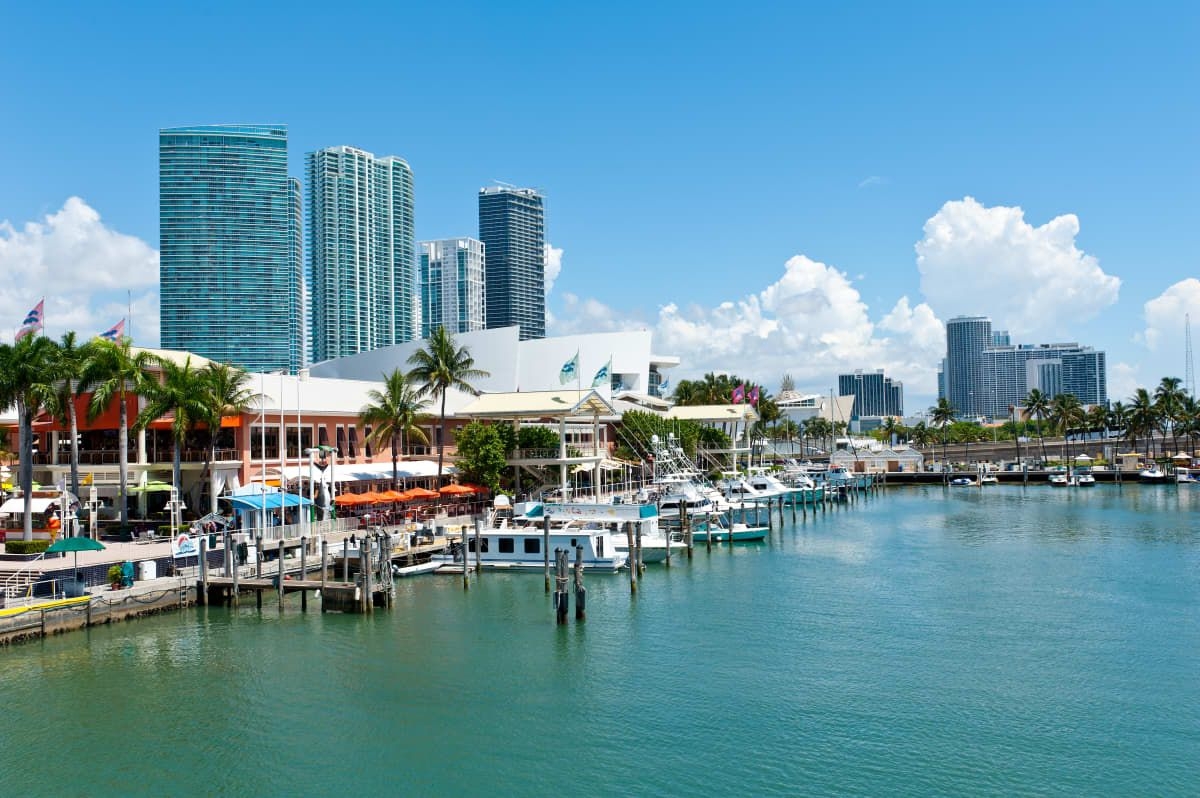 Private Tour of Miami
$819
Best of Miami Tour + Everglades
$279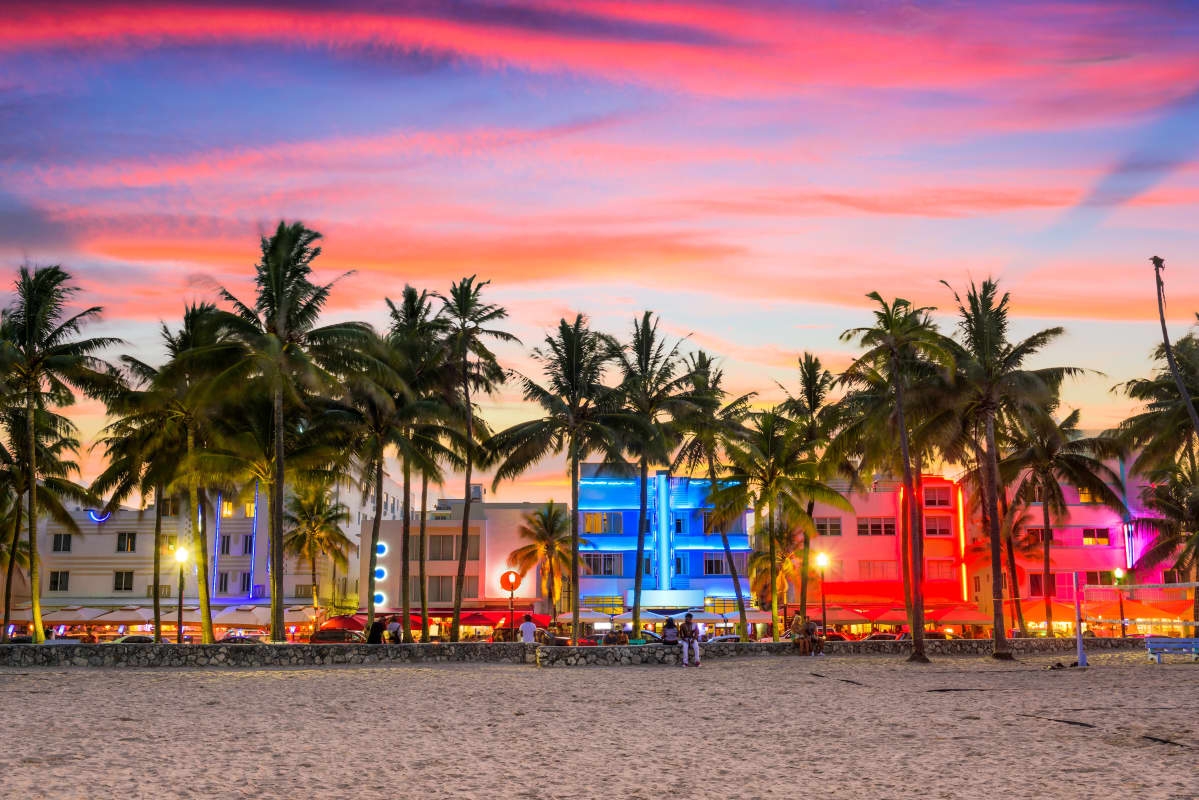 Scenic Miami Night Tour
$79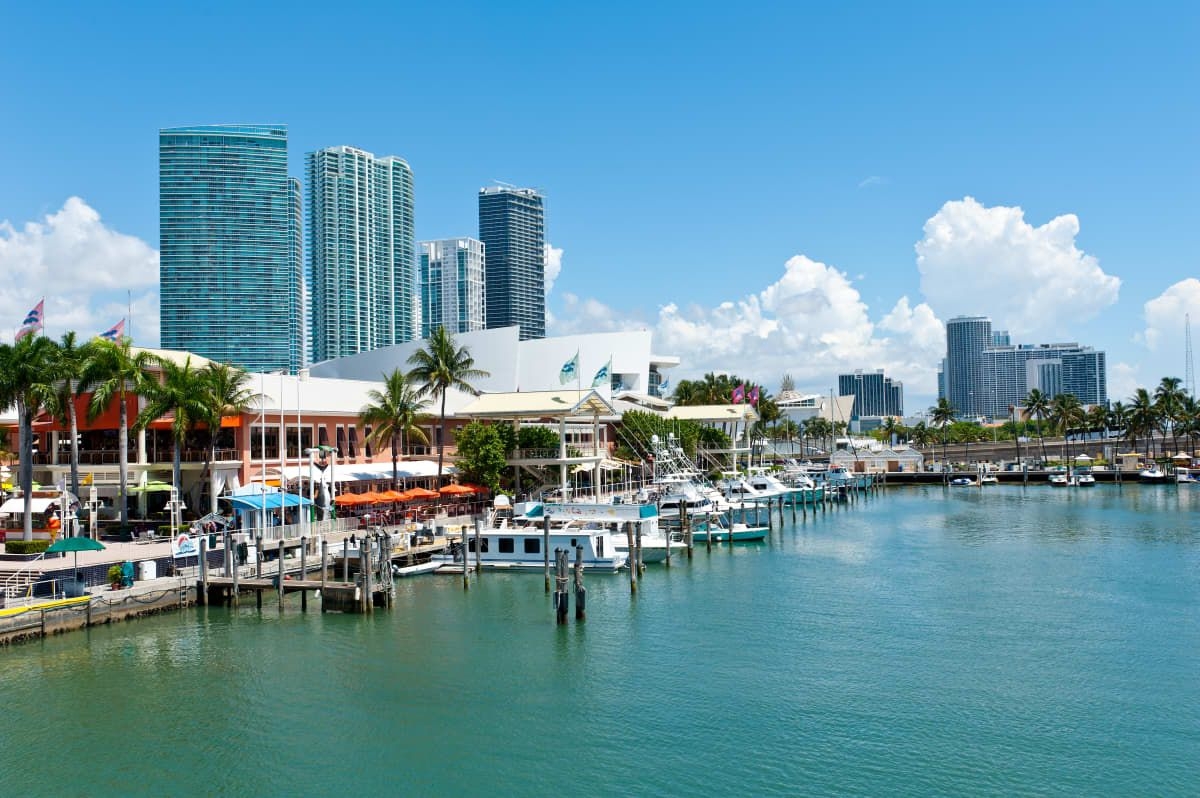 Private Tour of Miami
$819
Best of Miami Tour + Everglades
$279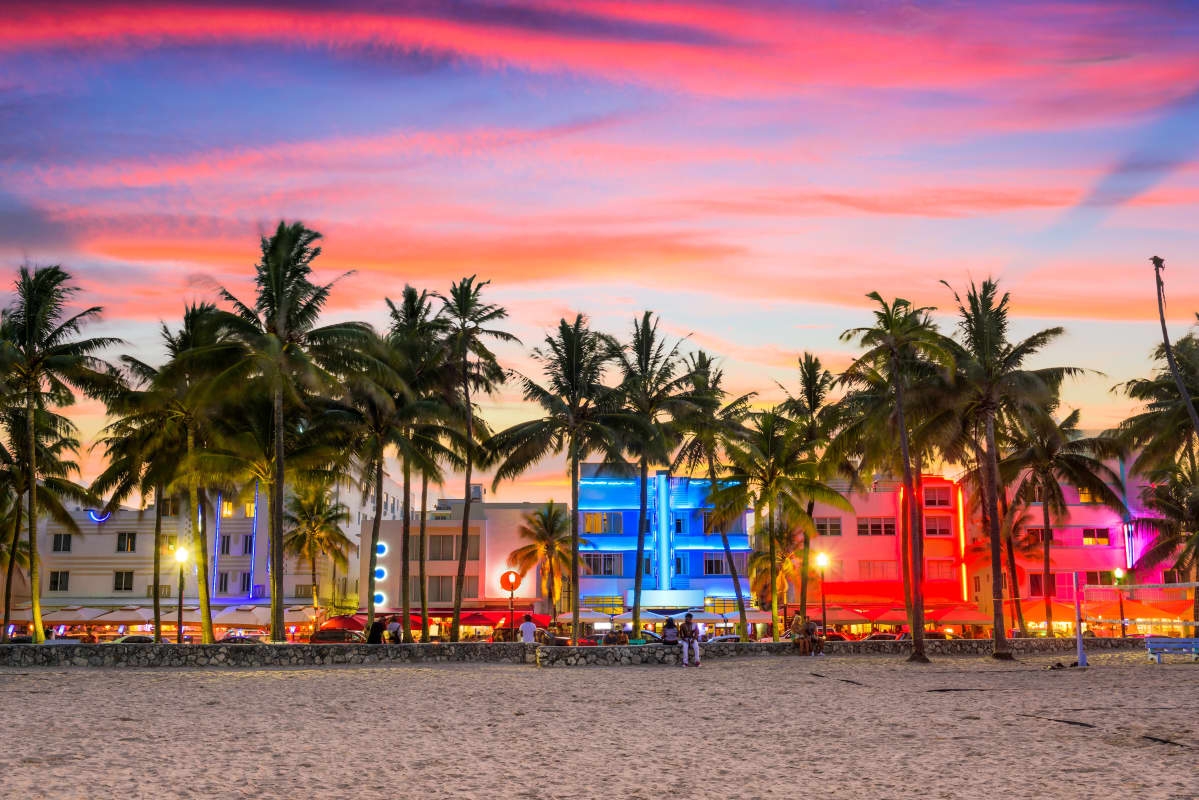 Scenic Miami Night Tour
$79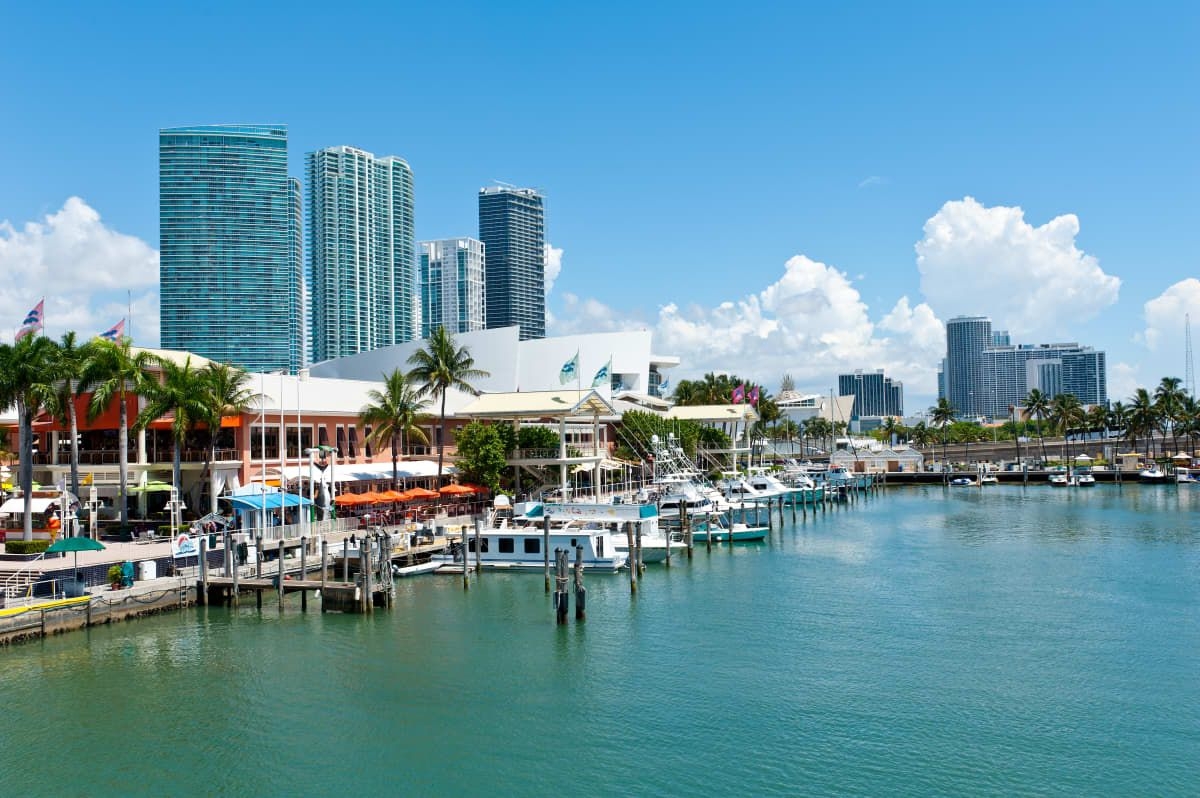 Private Tour of Miami
$819
Table of Contents

The sky is painted in shades of cerulean and turquoise, with cotton-like clouds lazily drifting across the horizon; the sun, still beaming brightly, casts a gentle warmth upon the city; in the foreground, the sandy shores of Miami's beaches stretch endlessly, adorned with scattered seashells and gentle waves that kiss the shore; palm trees sway gracefully in the breeze, their emerald fronds providing welcome shade to beachgoers; the beachfront is dotted with vibrant umbrellas, reminiscent of a colorful mosaic against the white sand; sun-kissed locals and visitors alike stroll along the water's edge, their laughter and joy filling the air with infectious energy! Wondering where you've landed? Welcome to a casual October day in Miami, South Florida!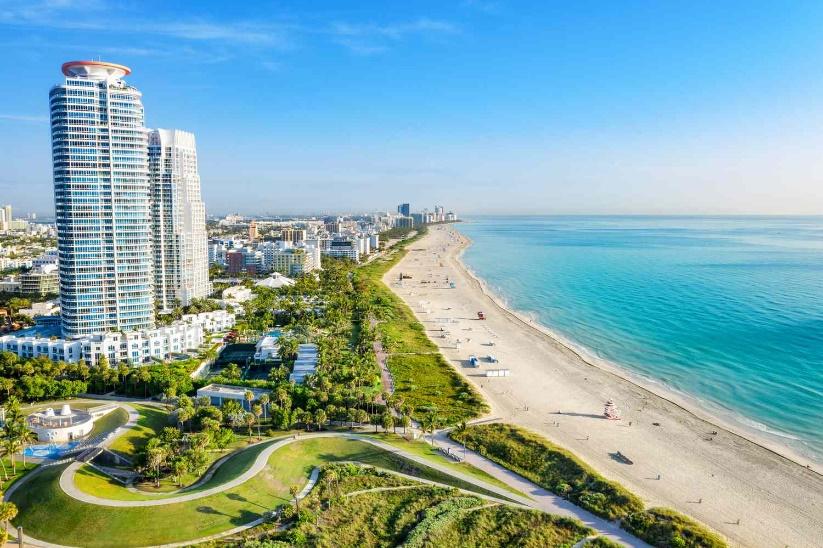 (Credit: Kristen Hunt / Facebook)
Sounds too aesthetic? Well, Miami is at another level of aesthetics in October! Come and experience the October magic of Miami yourself. But wait! What about the essential info to make your Miami-October a memorable one? Let us have the pleasure of serving you with all you need to know before your visit to Miami this October! 
Miami Escapes: Your Gateway to Sun, Sand, and Sights!
Is October a Good Time to Visit Miami?
Yes, October is generally a good time to visit Miami. The weather during this month is pleasant, with milder temperatures compared to the scorching summer months. It's a great time to enjoy outdoor activities, visit the beaches, and explore the city's attractions without the intense heat and humidity of the summer. Also, you can find more affordable accommodation rates and fewer crowds compared to the peak summer months as October is considered shoulder season. 
How is the weather in Miami in October?
In October, Miami experiences pleasant weather as it enters the fall season. The temperature gradually begins to cool down from the hot and humid summer months. The average high temperatures in October range from the mid to upper 80s Fahrenheit (around 27-32°C). The evenings are cooler, with average low temperatures in the upper 60s to low 70s Fahrenheit (around 20-23°C). Overall, it's a comfortable time to explore the city without the intense heat of the summer.
It's important to be aware that October falls within the Atlantic hurricane season, which officially runs from June 1 to November 30. While the likelihood of a hurricane impacting Miami during this month is relatively low, it's essential to monitor weather updates and have a contingency plan, just in case.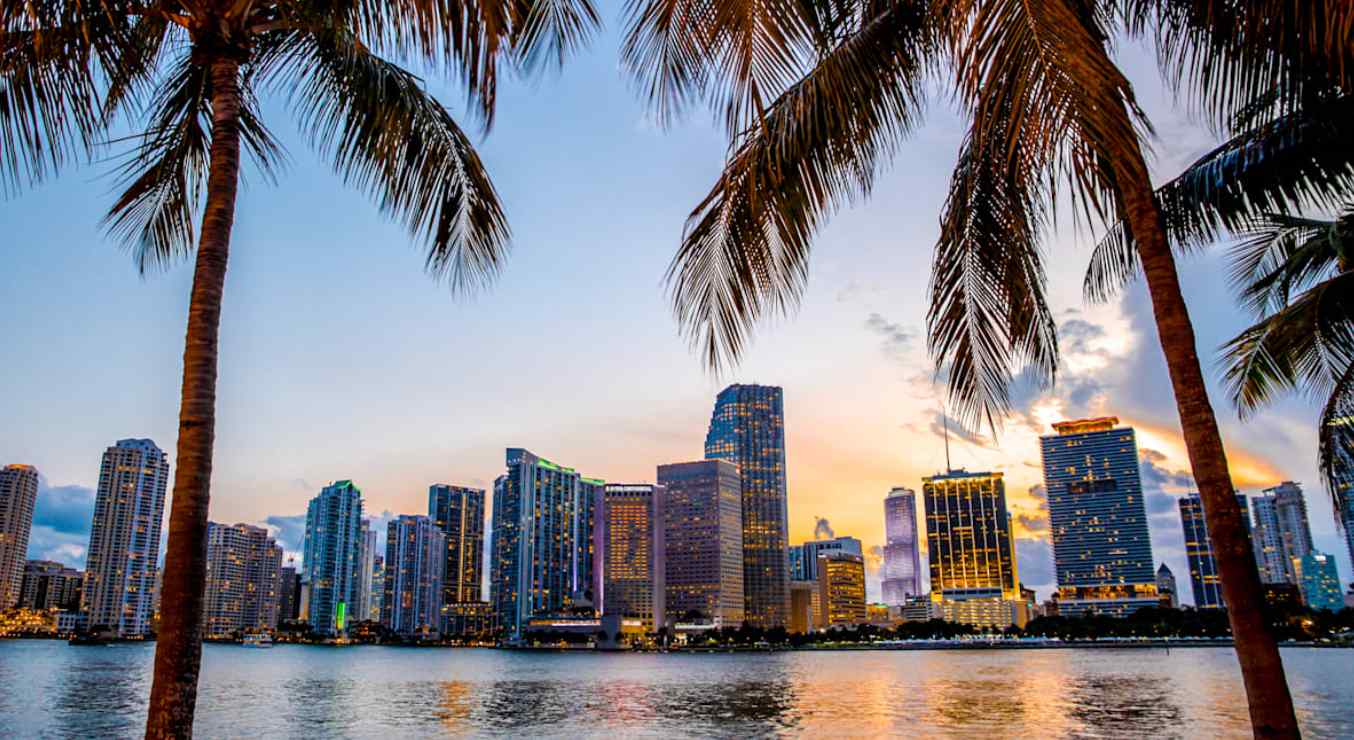 What is Miami like in October?
In October, Miami experiences a pleasant and enjoyable climate as the intense heat of the summer starts to subside. The weather is still warm enough to enjoy beach activities like swimming, sunbathing, and beach volleyball. Miami's beaches are full of life, laughter, and banter. In the distance, the iconic Miami skyline rises tall and proud. Modern skyscrapers with sleek glass facades stand juxtaposed against the Art Deco District buildings of South Beach, creating a harmonious blend of past and present architectural beauty.
Miami Unleashed: Dive into the Heart of the City!
Sailboats and yachts gracefully sail across Biscayne Bay, their sails catching the gentle sea breeze as they paint the waters with elegant strokes. Jet skis and paddle boarders add splashes of excitement to the tranquil seascape.
As the day begins to wane, the city comes alive with vibrant nightlife. Neon lights illuminate the downtown Miami streets, and the sounds of music and laughter echo from trendy bars and restaurants. People gather at outdoor patios, savoring delicious cuisine while enjoying the pleasant evening air. 
October in Miami concludes with a touch of Halloween spirit as the month progresses. Decorative pumpkins and spooky embellishments adorn houses and storefronts, signaling the arrival of the Halloween season.
What are some top festivals to attend in Miami in October?
Wondering what to do in Miami in October? This month, this vibrant city comes alive with several exciting festivals and events that showcase the city's diverse culture, food, and music. Whether you're a music enthusiast, a foodie, or someone who appreciates art and culture, Miami has something to offer for everyone during this month. Here are some top festivals to attend in Miami during this month:
Flavors of Miami: Embark on a Culinary Journey Like No Other
Columbus Day Regatta
Sailors and boating enthusiasts flock to Miami during the Columbus Day weekend for the famous Columbus Day Regatta. This sailing event, held in Biscayne Bay, features a series of races and a lively onshore celebration. The regatta is known for its festive atmosphere, with participants adorned in colorful costumes, creating a captivating sight for spectators.
Coconut Grove Pumpkin Patch Festival
Families and children will have a fantastic time at the Coconut Grove Pumpkin Patch Festival. Held in October, this festival offers a pumpkin patch, carnival rides, live entertainment, and various activities for kids. It's the perfect way to celebrate the Halloween season with your little ones in a fun and safe environment.
South Beach Seafood Festival
Seafood lovers should not miss the South Beach Seafood Festival, which usually takes place in mid-October. This multi-day event celebrates Miami's renowned seafood scene with a variety of delicious dishes prepared by some of the city's top chefs. The festival features tastings, cooking demonstrations, live music, and a beachfront setting that adds to the overall experience.
Feast in Paradise: Indulge in the Ultimate Miami Food Tour!

(Credit: South Beach Seafood Festival / Facebook)
Miami Broward Carnival
The Miami Broward Carnival, held annually in October, is a vibrant celebration of Caribbean culture and heritage. This colorful event features a grand parade with participants adorned in extravagant costumes representing different Caribbean countries. The festival also includes live music performances, Caribbean cuisine, arts and crafts vendors, and a lively atmosphere that captures the spirit of the islands.
III Points Festival
Music, art, and technology come together at the III Points Festival, an annual event held in October. The festival features a diverse lineup of musicians and artists from various genres, along with interactive art installations and technology exhibits. It's a unique experience that combines creativity and innovation in a dynamic setting.

III Points
(Credit: III Points / Facebook)
Halloween Events
October also brings various Halloween-themed events to Miami. Many bars, clubs, and attractions host costume parties, haunted houses, and spooky gatherings. Some popular venues, such as Vizcaya Museum and Gardens and Zoo Miami, organize family-friendly Halloween activities suitable for all ages.
. . . Let's Put it All Together!
Visiting Miami in October offers a captivating and multifaceted experience that caters to a wide range of interests. From art enthusiasts and foodies to music lovers and families, the city's diverse festivals and events create an atmosphere of excitement and celebration.
With a tapestry of festivals waiting to be explored, Miami in October is a true feast for the senses and a journey of discovery that should not be missed. So, whether you're a first-time traveler or a returning visitor, make October the month you experience Miami's festivals, immerse yourself in its vibrant atmosphere, and create stories that will linger long after your departure. So! Book your favorite Miami Tour now, pack your bags, and let your October escapade begin!