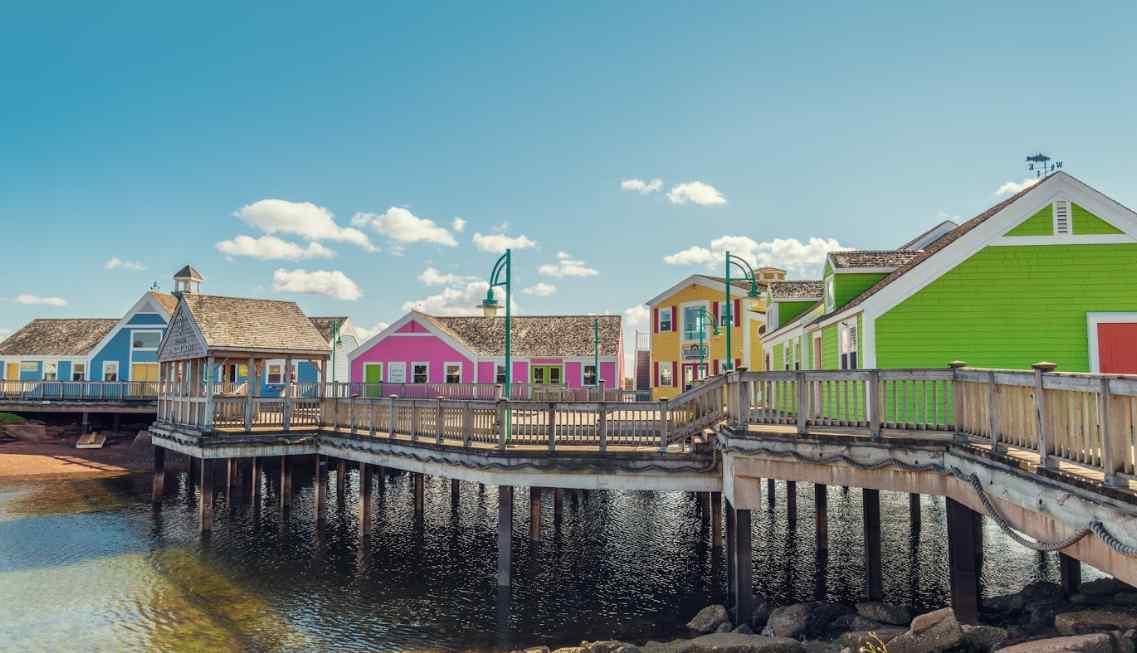 How to Spend a Day in Prince Edward Island (PEI Day Trip)
Table of Contents

Nestled in the gentle embrace of Canada's East Coast lies a hidden gem, a place of picturesque landscapes, captivating history, and a serene way of life. Welcome to Prince Edward Island, where time seems to slow down, and every moment is a brushstroke on the canvas of tranquility.
A visit to this island province feels like a step back in time, where life unfolds at a more leisurely pace, and each corner holds the promise of a new discovery. Whether you're a nature lover, a history enthusiast, or a culinary adventurer, Prince Edward Island has something to offer every traveler. So! If you're planning a day trip to this charming island, you're in for a treat! Read on to take notes on expert tips on how to make the most of your day in PEI. 
Is it worth it to go to PEI for a day?
While spending just one day in Prince Edward Island may seem short, it's undeniably worth it. PEI's compact size allows you to capture the essence of this charming island, from its lush landscapes and sandy beaches to its rich cultural heritage and delectable cuisine. 
You'll be amazed at how much you can experience in a day—visiting the iconic Green Gables, savoring fresh seafood, exploring historic sites, and immersing yourself in the island's laid-back charm. While a longer stay would allow for deeper exploration, a day trip to PEI offers a delightful taste of its unique beauty and culture, leaving you with fond memories and a desire to return for a more extended visit.
PEI Tours: Your Passport to Island Adventure
Can you drive around PEI in one day?
Yes, it is possible to drive around Prince Edward Island in one day. PEI is relatively small, with a circumference of approximately 700 kilometers. This means you can feasibly complete a circular tour of the island in a single day.
What to do in PEI on a Day Trip?
A day trip to Prince Edward Island promises a delightful array of experiences that capture the essence of this charming Canadian province. Here's a meticulously planned PEI day-trip itinerary to help you make the most of your time here. However, to truly appreciate the island's beauty, attractions, and experiences, it's recommended to allocate more time if possible. While a one-day drive can provide a glimpse of PEI's coastal scenery and some of its key attractions, a longer visit allows for a deeper exploration, including stops at charming villages, historical sites, and leisurely breaks to savor the island's unique atmosphere.
Morning Explorations!
Sunrise at Cavendish Beach
Begin your day early by catching the sunrise at Cavendish Beach. The tranquil waves, red sand dunes, and the first rays of sunlight create a serene atmosphere that will set the tone for your adventure.
Anne of Green Gables Museum
After the beach, head to the Anne of Green Gables Museum, a literary gem that will transport you to the world of L.M. Montgomery's beloved novel. Explore the author's childhood home and the surrounding landscapes that inspired her writing.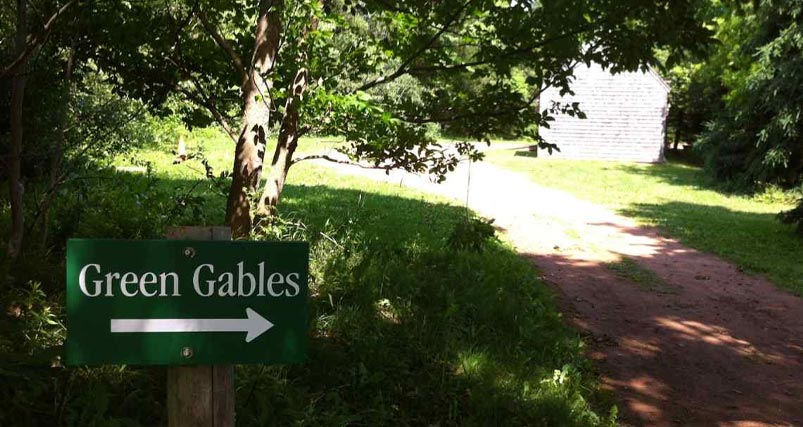 Breakfast at a Local Cafe
Fuel up with a hearty breakfast at one of PEI's charming local cafes. Indulge in some classic dishes like lobster benedict or a potato frittata, made from the island's famous potatoes.
Explore PEI's Hidden Gems with Expert Guides
Midday Delights!
Green Gables Heritage Place
Continue your literary journey by visiting the Green Gables Heritage Place, where you can explore the original Green Gables farmhouse and immerse yourself in the story of Anne Shirley - the beloved character from Anne of Green Gables novel. 
Explore the Capital: Charlottetown
Spend your midday in the capital city, Charlottetown. Stroll along the historic waterfront, visit the Confederation Centre of the Arts, and grab lunch at a charming bistro.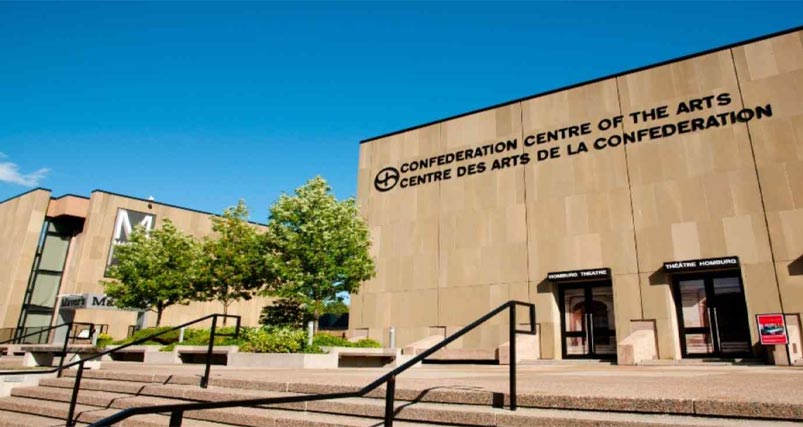 Art Galleries and Local Shops
Charlottetown boasts a vibrant arts scene and unique boutiques. Spend some time exploring local art galleries and shops, where you can find handmade crafts and souvenirs.
Afternoon Adventures!
Prince Edward Island National Park
Head back to nature in the afternoon and visit PEI National Park. Enjoy a hike along the scenic trails, have a picnic by the ocean, or simply relax on the sandy shores.
Adventure in Cavendish Beach
For adventure enthusiasts, Cavendish offers exciting activities such as kayaking, horseback riding, and zip-lining. Choose your adventure and make the most of your afternoon.
Seafood Feast
As evening approaches, savor a seafood feast at one of the island's renowned seafood restaurants. Don't miss out on trying PEI's world-famous lobster.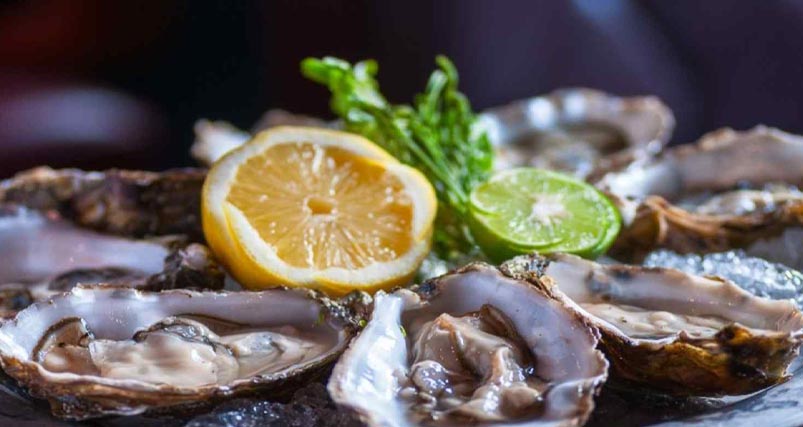 Evening Charm!
Sunset at Victoria-by-the-Sea
End your day with a breathtaking sunset at the picturesque village of Victoria-by-the-Sea. The charming streets, artisan shops, and the view of the sun setting over the ocean make for a perfect conclusion to your PEI adventure.
Top PEI Day Trips and Tour Packages
Best of PEI Tour
Experience the beauty and culture of Prince Edward Island with this all-inclusive tour that begins and ends with a complimentary pickup and drop-off from your Charlottetown accommodations. Your journey starts with a narrated drive through the charming streets of Charlottetown, providing insights into the city's history and vibrant atmosphere.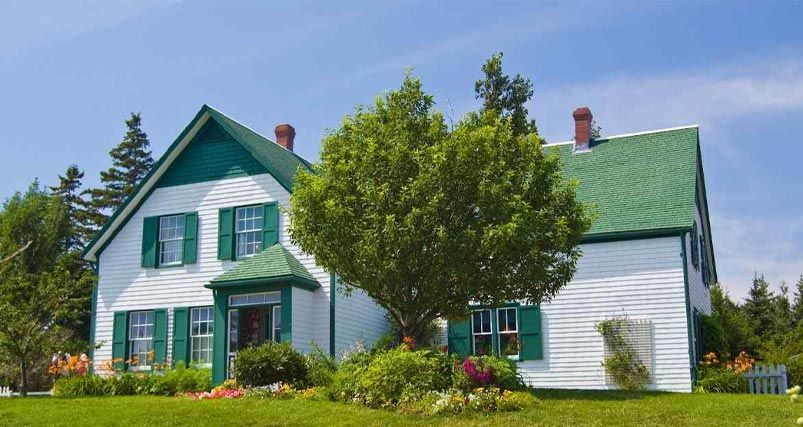 Anne of Green Gables Heritage Place

As the tour progresses, you'll make two captivating stops at the Dalvay by the Sea Outlook and the Cavendish Cliffs Outlook. Here, you'll be captivated by the stunning coastal vistas, red sandstone cliffs, and the endless expanse of the Gulf of St. Lawrence. Next, you'll delve into the literary world of Anne of Green Gables at the Heritage Site, where you can explore the iconic Green Gables farmhouse, stroll through enchanting gardens, and immerse yourself in the world of this beloved character by L.M. Montgomery.
Lastly, satisfy your palate with a visit to the Prince Edward Island Preserve Co., where you can sample artisanal jams and gourmet creations made from the island's finest ingredients. The tour wraps up with a convenient drop-off back at downtown Charlottetown, completing a day of exploration and cultural immersion.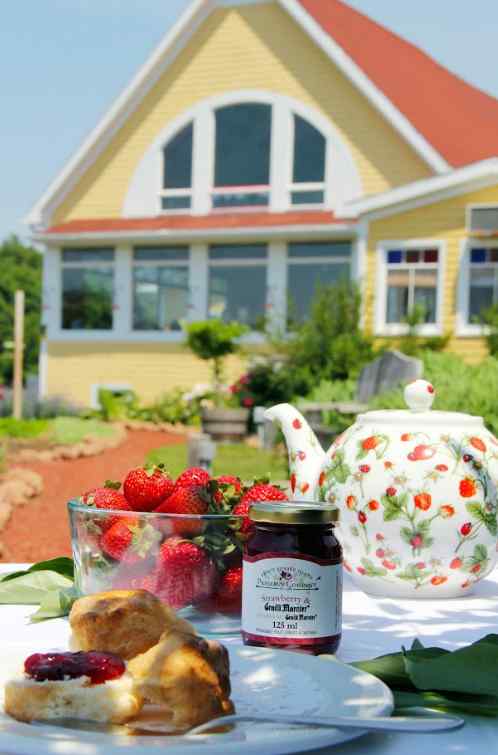 PEI Preserve Co.
Walking Tour of Charlottetown PEI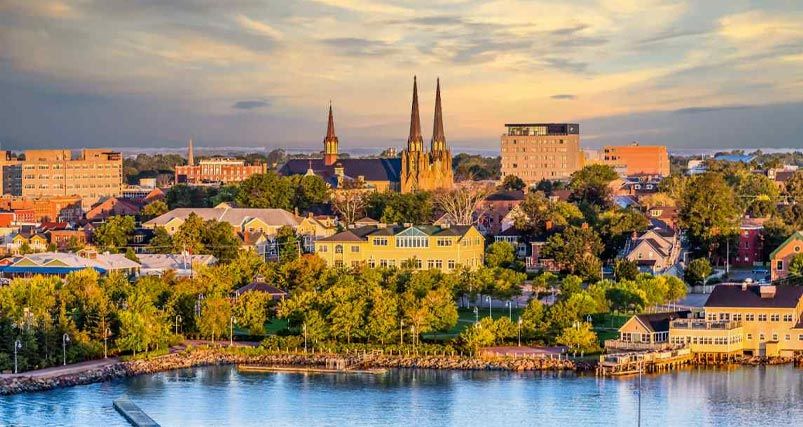 PEI Charlottetown Skyline
This walking tour of Charlottetown PEI, starting at 49 USD per person only, will take you on a captivating journey through the heart of Charlottetown, Prince Edward Island. Starting at the idyllic Confederation Landing on the city's waterfront, you'll be greeted by the gentle breeze of the sea and by an expert guide, setting the perfect tone for your exploration. As you make your way through the cobblestone streets, the rich history of this island gem comes to life.
Your itinerary is a tapestry of iconic landmarks and hidden gems: Great George St. welcomes you with its charming architecture, while Bishop's Palace and Basilica Cathedral offer a glimpse into the island's opulent past; Province House resonates with the echoes of the historic meetings that shaped Canada; The Confederation Centre of the Arts showcases the island's vibrant artistic soul, and Confederation Court Mall invites you to discover unique boutiques and local treasures; City Hall stands as a testament to Charlottetown's civic pride; Rochford Square exudes a sense of community and culture; Beaconsfield Historic House transports you to another era; and the Government House of Prince Edward Island unveils the regal history of the province.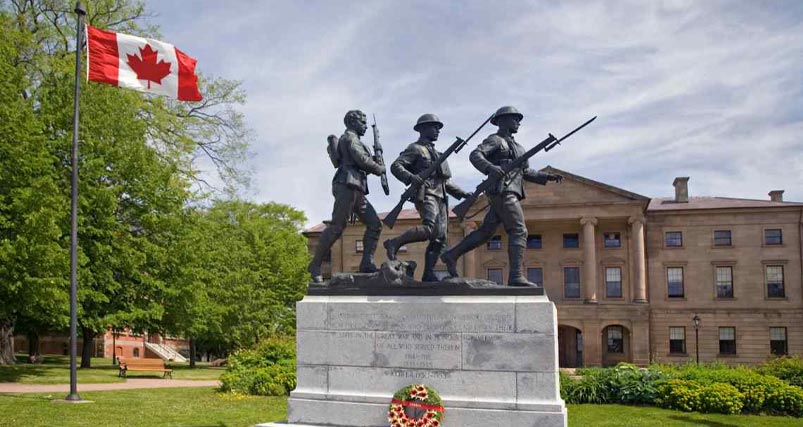 Province House, Charlottetown
As your tour draws to a close, the return journey along Victoria Boardwalk offers a picturesque route that takes you past the Culinary Institute of Canada, the Queen Charlotte Armoury, the PEI Convention Centre, and Peakes Quay. This scenic walk provides a perfect conclusion to a day filled with history, culture, and the undeniable charm of Prince Edward Island's capital city, leaving you with lasting memories of your unforgettable adventure.
So, whether you're a history buff, a foodie, or simply seeking a memorable stroll through a picturesque city, join us for an unforgettable journey through Charlottetown. Book your tour today and let us be your guide to the heart and soul of PEI's capital.
Private Tour of PEI
Embark on an exclusive and personalized journey through the enchanting Prince Edward Island with this private tour of PEI. Your adventure begins with a hassle-free pick-up right from your downtown Charlottetown accommodations. As you settle into our comfortable vehicle, a knowledgeable guide will provide a captivating narrative, taking you on a narrated drive through the historic streets of Charlottetown. You'll gain insights into the city's rich history and vibrant culture, setting the stage for your day of exploration.
The tour then whisks you away to two breathtaking viewpoints that showcase the island's natural beauty in all its glory. First, the Dalvay by the Sea Outlook offers stunning vistas of PEI's pristine coastline and the iconic Dalvay Beach. Then, the Cavendish Cliffs Outlook allows you to stand atop dramatic red sandstone cliffs, gazing out over the Gulf of St. Lawrence. 
The tour ensures you don't miss out on any of the island's must-see attractions, including a visit to the Anne of Green Gables Heritage Site, where you can step into the world of Lucy Maud Montgomery's beloved literary character. And what's a visit to PEI without indulging in its culinary delights? The tour concludes with a visit to the Prince Edward Island Preserve Co., where you can sample artisanal jams and gourmet creations made from the island's finest ingredients. Finally, your journey comes full circle with a drop-off back at downtown Charlottetown, leaving you with cherished memories of your private PEI tour and a deep appreciation for the island's unique charm.
Don't wait any longer to experience the best of Prince Edward Island. Book your private tour today and embark on a day of discovery like no other!
Charlottetown Food Walking Tour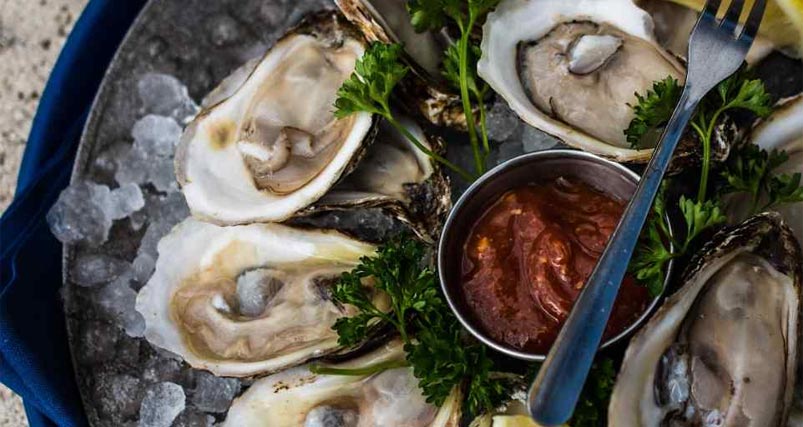 Indulge your senses on a gastronomic journey through Charlottetown with this mouthwatering Charlottetown Food Walking Tour. Your adventure begins as your tour guide greets you at the main entrance of Founders Hall, and from there, you're in for a treat. You'll kick things off with a piping hot bowl of creamy seafood chowder that sets the stage for a culinary exploration of Prince Edward Island's finest flavors.
As you stroll through the picturesque Confederation Landing Park and along the charming Peake's Wharf, the sea breeze heightens your anticipation for the next culinary delight – fresh oysters, sourced right from the island's pristine waters. The walk takes you through historic landmarks like St. Dunstan's Basilica, Province House, and the Confederation Centre of the Arts, each steeped in history and culture.
But fear not, your taste buds won't be neglected, as we make sure you savor the rich flavors of lobster poutine, a delectable fusion of PEI's culinary treasures. To top it all off, you'll conclude your flavorful journey with a scoop of ice cream, leaving you with a heart full of appreciation for Charlottetown's culinary treasures as you make your way back to Founders Hall. Book your tour now for a culinary adventure you won't forget!
Let's Wrap it Up!
All in all, spending a day in Prince Edward Island is like stepping into a storybook world where the coastline stretches endlessly, the landscapes are painted in vibrant hues, and the charm of a simpler life still thrives. From the historic streets of Charlottetown to the breathtaking viewpoints of Dalvay by the Sea and Cavendish Cliffs, and the enchanting Anne of Green Gables Heritage Site, PEI offers a day trip filled with rich experiences.
So, if you've been convinced by this account of the island's beauty, culture, and culinary delights, don't delay your adventure! Book your PEI tour today and let the enchantment of this maritime paradise continue to unfold before you. Your next adventure awaits!