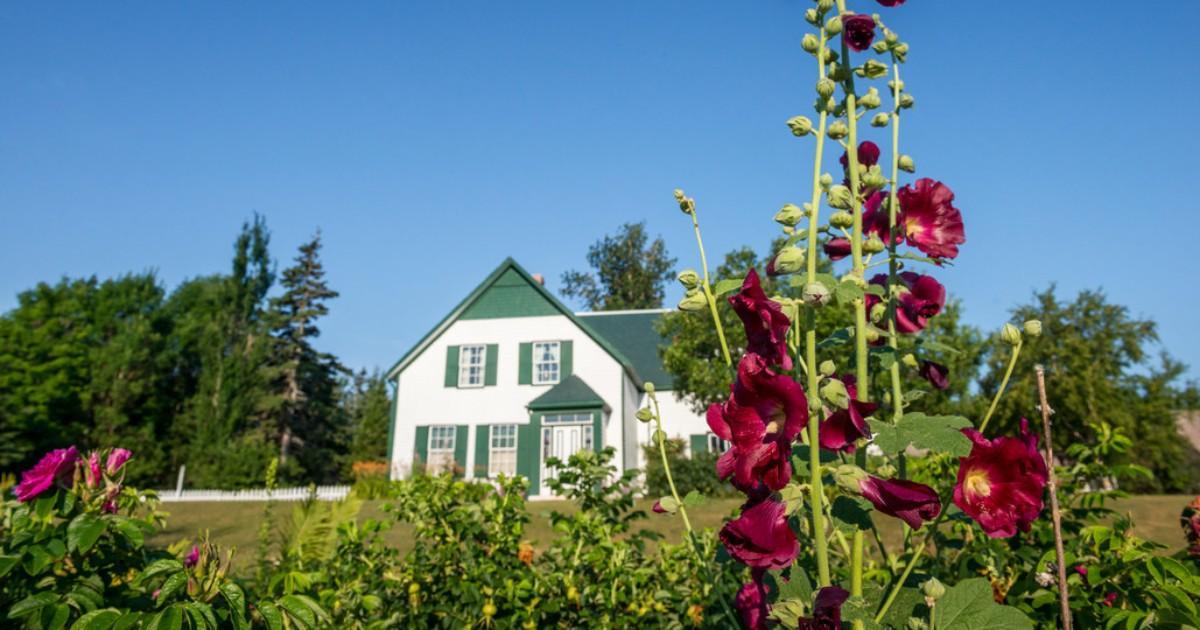 The Best Time to Visit Prince Edward Island
Table of Contents

Are you curious about the best time to visit Prince Edward Island (PEI) for a delightful experience? Look no further! Let us be your virtual guide, leading you on an exciting journey to reveal the perfect time for your memorable journey. Prince Edward Island, the smallest Canadian Province, presents picturesque landscapes that include scenic harbors, exquisite coastal areas, stunning sunsets, lush meadows and gardens, and a myriad of other captivating visual wonders. PEI offers exciting activities and festivities imbued with cultural essence throughout each season. However, during the summer months from June to August/September, PEI unveils an array of remarkable aspects and adventures to its visitors, establishing itself as an enchanting destination suitable for individuals with diverse preferences and interests. 
Explore PEI with Our Premium PEI Tour
Prince Edward Island: Summer splendor
If you are yearning for sunny days, clear skies, idyllic beach days, thrilling events, adventures, and mouthwatering seafood, then June to August/September is the perfect time to visit the island. During these months, Prince Edward Island comes alive with its most inviting climate conditions, enchantments, and excitements. The island showcases its finest beauty through warm weather, vibrant festivals and events, sunny days, cloudless skies, and delicious seafood. The warm rays of the sun invite you to immerse yourself in its beauty and allure. Scenic beaches, sandy shores, lively festivals, delectable seafood, and picturesque landscapes bathed in the warm sunlight look truly magical, offering a distinct array of thrilling adventures and memorable experiences.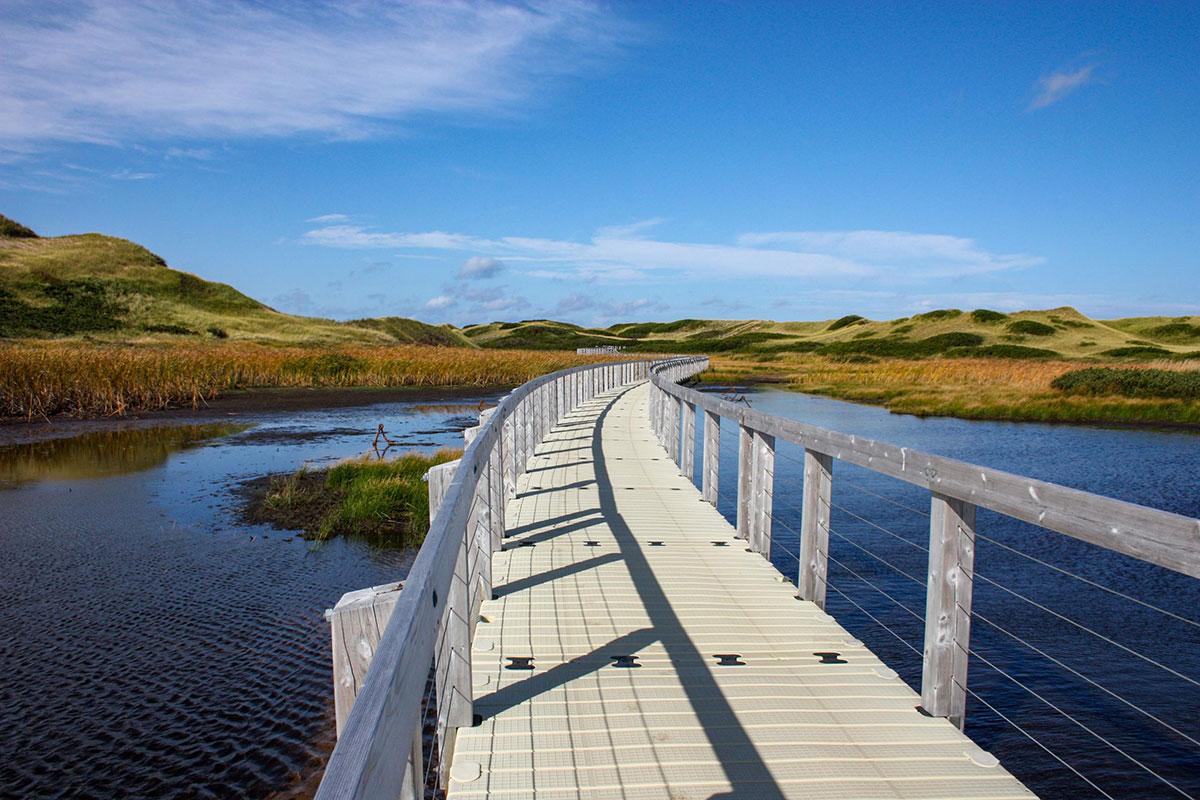 Credit: Prince Edward Island National Park/Facebook Page
Sunlit Festivals and Events:
The summer season provides an excellent sunlit opportunity to enjoy and make lasting memories. Are you interested in joining sparkling summer events and festivals? If so, Prince Edward Island offers a plethora of festivities and events during this lively season.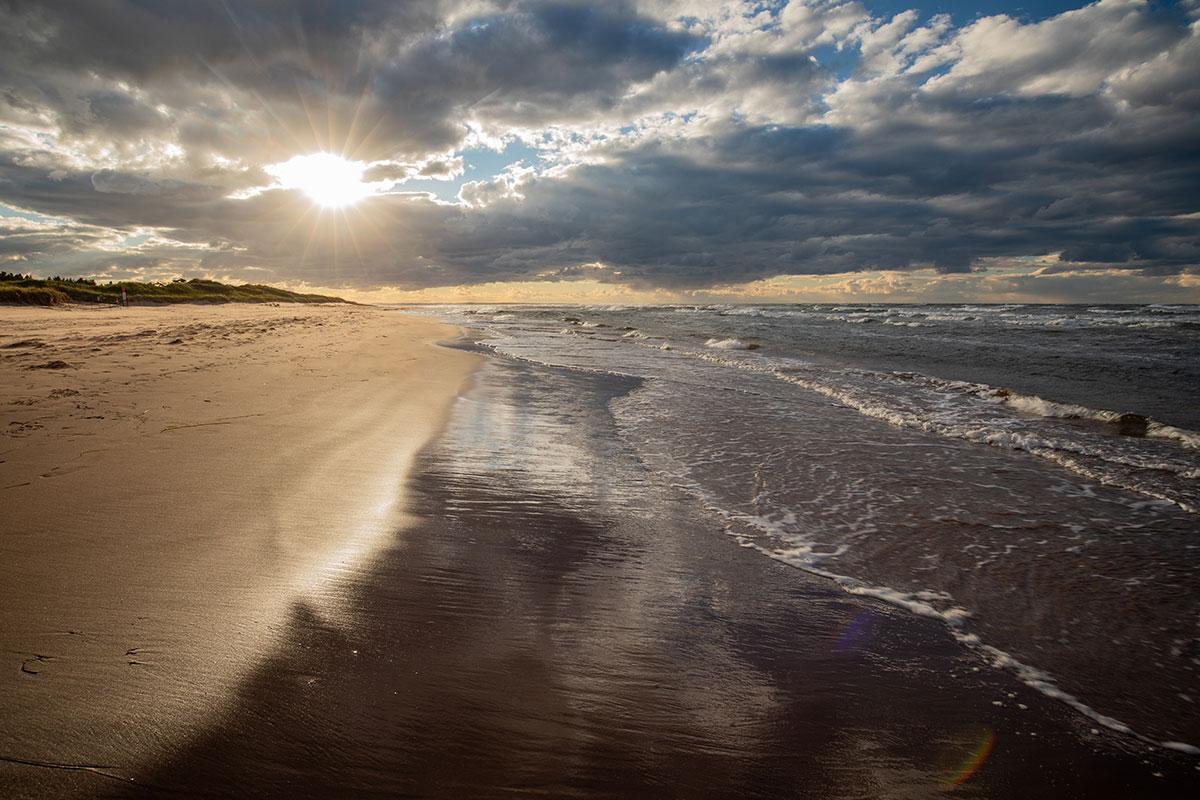 Credit: Prince Edward Island National Park/Facebook Page
The Charlottetown Festival:
You can explore an array of amazing theatre productions at The Charlottetown Festival, including comedies, music, and other captivating performances. Throughout the summer, the Confederation Centre of the Art plays a distinct role in celebrating Canadian mastery and brilliance in the field of theatre and the arts. In 2022, the timeless masterpieces "Tell Tale Harbor", "Anne of Green Gable", "The Musicals" and other shows captivated audiences.
Summer Musical Festivals:
If you're a music lover who enjoys spellbinding performances filled with cultural fusion, soulful melodies, and soothing tunes, then summer is your ideal season. During Summer Musical Festivals, PEI turns its beautiful beaches, village squares, and churches into a setting for exciting musical celebrations and festivities. Amidst mesmerizing scenic beauty of the island, everything looks enchanting and truly magical. 
Island Fringe Festival:
Engage in Island Fringe Festival which is all about celebrating art, culture, and diversity. It is a celebration of artistic expression that includes diverse performances in unconventional spaces, interactions with artists, and culinary delights. It encompasses a wide range of art forms, including, comedies, dramas, tragedies, musical performances, and dance performances. 
Street Food Festivals:
Prince Edward Island's street food festivals offer the finest culinary delights, prepared with local ingredients from the land and sea. You can also join cooking classes and interact with talented chefs who generously share their amazing cooking tips and techniques. In the midst of the vibrant street, each bite becomes a truly immersive experience, immersing you in the lively atmosphere around you.
Other activities like, farmers' markets, beachside campfires bonfires, and arts and craft shows also provide thrilling experiences to those who wish to visit Prince Edward Island during the summer months. You can obtain further details about the festivities and events by visiting the official websites.
Outdoor Activities:
Would you like to enjoy the outdoor activities in the warm atmosphere? The island has it all to offer in summer:
Enjoy Cycling and Biking on Mesmerizing Trails:
Indulge in the thrill of outdoor adventures such as cycling and biking on stunning trails. The roads and paths are perfectly suited for cycling, promising amazing experiences. Embark on this adventure through the Riverside Trail, the Confederation Bridge crossing, the Confederation Trail, and other routes. Throughout your journey, you'll revel in picturesque landscapes that encompass beautiful beaches, quaint farmhouses, lush gardens and meadows, rolling hills, and iconic red cliffs that define the beauty of Prince Edward Island.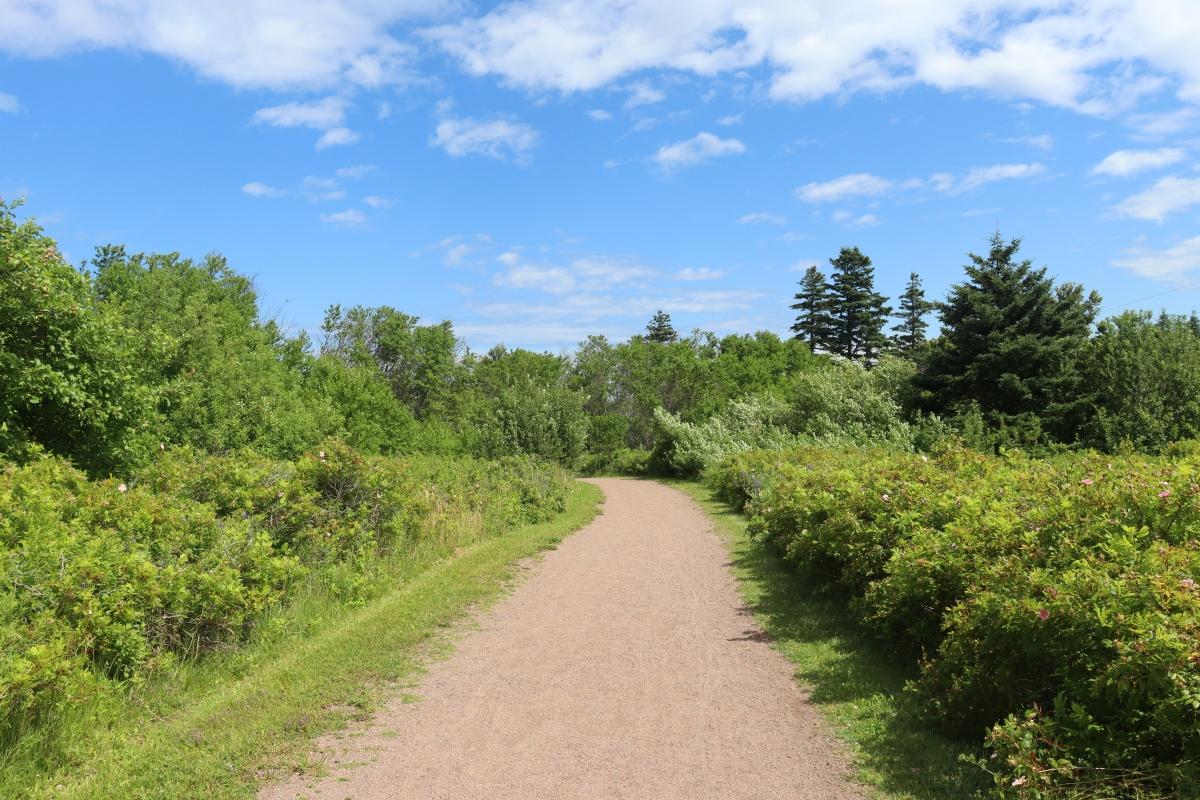 Credit: Prince Edward Island National Park/Facebook Page
Explore Captivating Trails through Hiking and Walking:
Embark on a Hiking and walking journey and explore lush trails that lead to beautiful landscapes and coastal vistas. Regions like Red Sand Shore, North Cape Coastal Drive, Green Gable Shore, and others on PEI offer amazing scenic tails and routes for hiking and walking.
Leisurely Stroll along the Beach:
PEI's beaches provide a tranquil walk through serene shores, where the sea breeze washes away your worries. Each footprint in the sand establishes a connection with the natural world, bestowing upon you a sense of harmony and bliss.
Embark On Expedition of Green Gable:
Step into the enchanting Expedition of Green Gable, a place that resonates with the novel Anne of Green Gable', inviting you to relive the tale. Walk through the sites and immerse yourself in the beauty that unfolds before your eyes.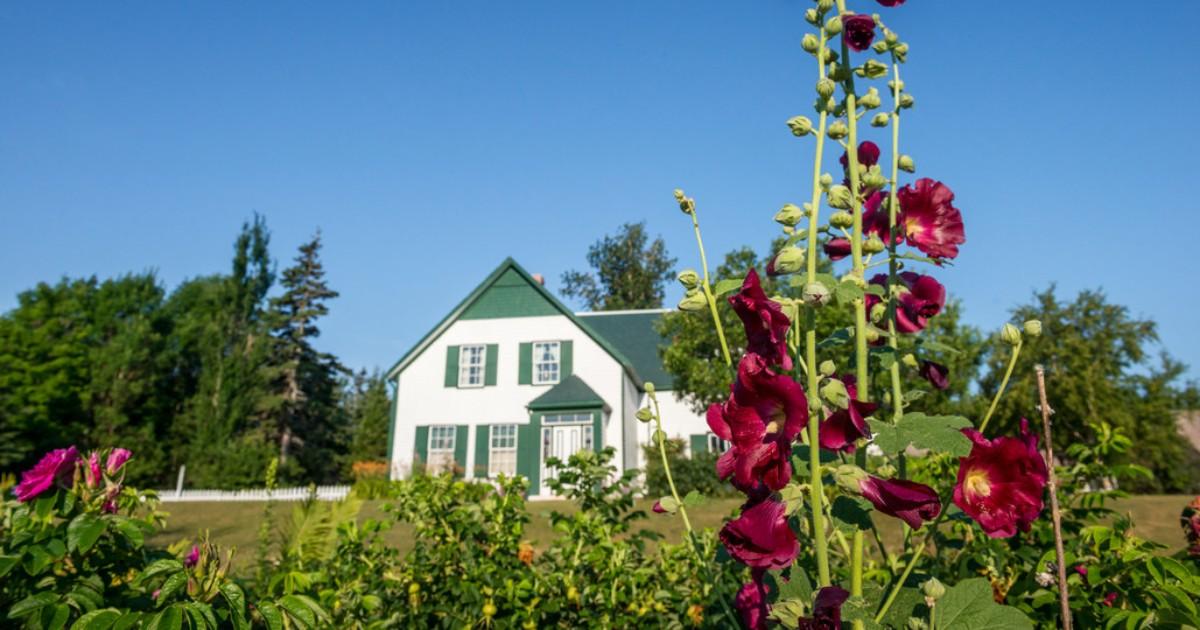 Credit: Green Gable Heritage House/Facebook Page
Go on a Walking Tour of Charlottetown:
Experience the charm of stunning Charlottetown through a walking tour that explores its historical significance and beauty. Visit attractions like Confederation Landing Park, and Province House, stroll through lively streets and savor delectable street foods. Immerse yourself in the vibrant culture of the island, ensuring every moment becomes a cherished memory at every turn.
Set out on a Kayaking Adventure:
Explore the waters through Kayaking adventure. Glide in a kayak, navigate serene bays, and experience the beauty along the coastline. PEI offers the best Kayaking opportunities for paddlers of all levels. Spots like North Rustic, North Cape, Winters River, and others offer the best kayaking experiences for people of all ages.
Engage in Golfing:
PEI offers the finest golfing experiences with its top-tier golf courses. The Clyde Rover Golf Club, Countryview Golf Club, Anderson Creek Golf Club, and several others offer exciting opportunities to enjoy the game amidst the serenity of the surroundings.
Other activities including Boating and Sailing, Horse Riding, Harness Riding, and more make the summer month an ideal time for outdoor pursuits on Prince Edward Island. Prioritize safety by packing essentials, adhering to rules, and checking weather conditions before embarking on any outdoor adventure.
Indoor activities:
Enjoy Culinary Delights:
 You can enjoy diverse delectable cuisines, flavors, and aromas that come together in every bite. Experience culinary delights at renowned restaurants, infused with local tastes to enhance your experiences. The seafood varieties stand out, providing an opportunity to enjoy each catch. Savor succulent oysters, delicious lobster, tender mussels, and other delectable shellfish dishes, thoroughly relishing each moment.
Credit: Prince Edward Island Seafood/ Facebook page
Visit Museum and Historical Sites:
To learn about the rich culture and heritage of Prince Edward Island, visit its museums. Green Gable Museum is a must-visit place that celebrates the famous novel "Anne of Green Gable. Locations operated by the PEI Museum and Heritage Foundation offer captivating insight into the history and culture of the island. Prince Edward Island boasts many historical landmarks waiting to be explored. Places like Beaconsfield Historical House and Orwell Corner Historical Village allow you to journey back in time. These sites and others provide a great deal of information about the rich culture and heritage of the island.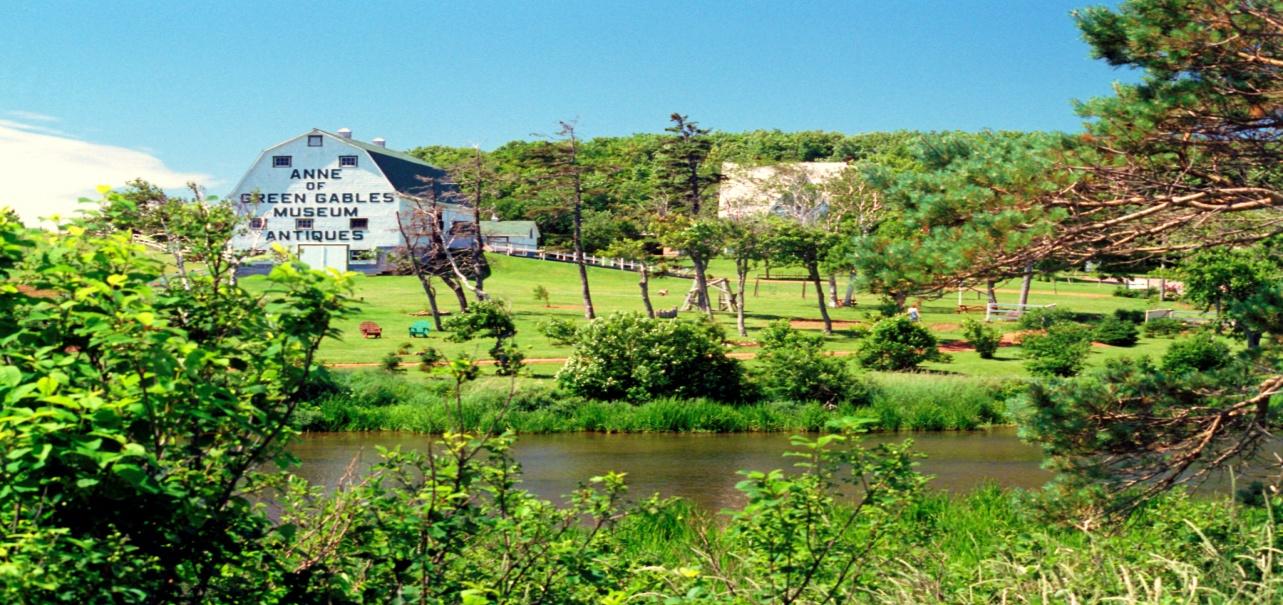 Credit: Carl Campbell/ Unsplash/ Official Website
Attend Theater Productions:
The island offers an array of amazing theater productions that cater to all tastes. The renowned Charlottetown Festival mesmerizes everyone with its classical and contemporary musicals in the Confederation Center of Arts. Other local theaters also entertain and inspire their audience with their performances that showcase artistic talent.
Rejuvenate with Spa and Wellness Treatments:
Experience ultimate relaxation and tranquility with rejuvenating yoga classes, spas, and wellness treatments at well-known destinations. Allow skilled practitioners to ease your stress through therapies and messages, leaving you feeling refreshed and rejuvenated.
Spring: A time of Renewal and Vibrant Hues
Play Indoor Sports:
Stay active with indoor sports by participating in activities like indoor golfing, bowling, swimming, and various other indoor activities. Prince Edward Island ensures that you can make the most of your indoor time while having fun.
The Allure of Prince Edward Island throughout Other Seasons:
As each season unfolds, PEI reveals an array of remarkable aspects and attributes to offer to its visitors, establishing itself as an enchanting destination all year round. Join us in discovering the ideal time for your visit according to your interests: 
Spring: A Time of Renewal and Vibrant Hues
If you are keen on experiencing the vibrant hues and enchanting fragrance of blossoms on the island, then, spring season is the best time for you. From April to June, the island comes alive with attractive landscapes and enticing attractions. You can leisurely stroll through the idyllic garden adorned with the colors and intoxicating scent of blossoming flowers. This remarkable transformation promises rejuvenation, a time of renewal, and warmer days ahead. It also brings spring-themed events, festivals, and activities, making it a delightful experience for all.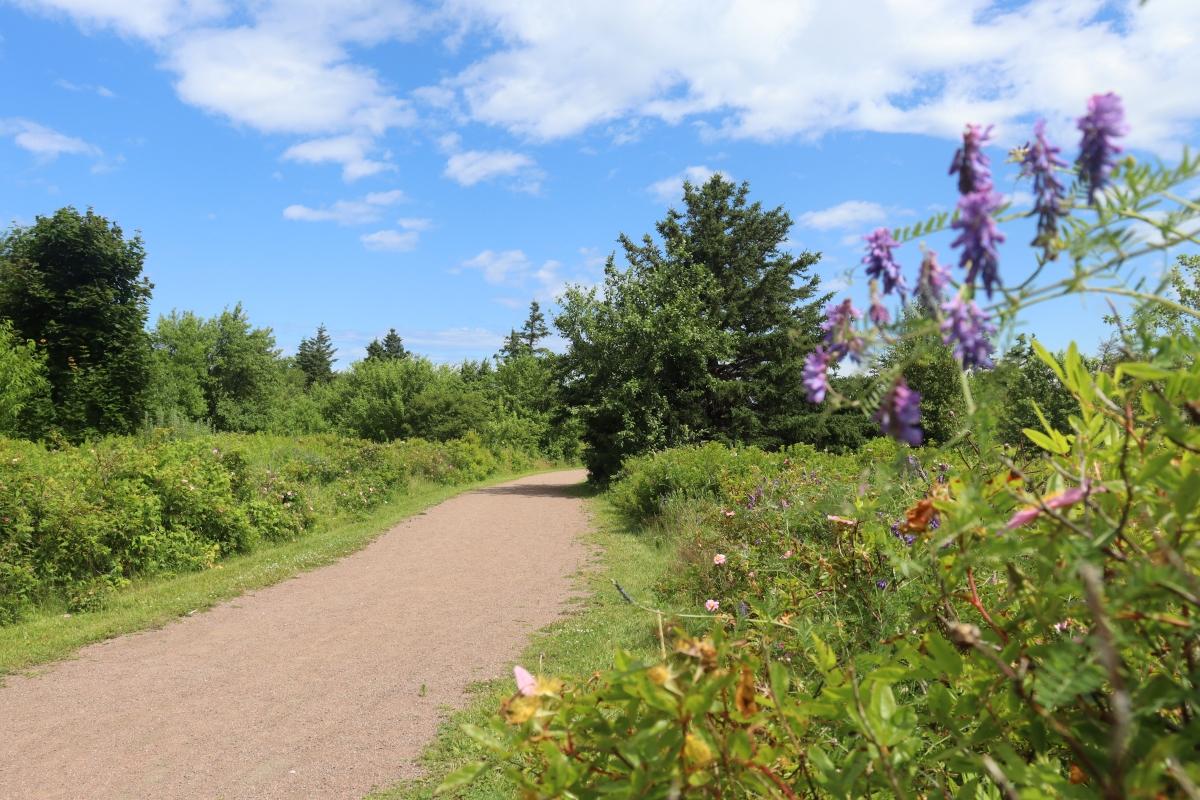 Credit: Prince Edward Island National Park/Facebook Page
The spring season offers its own distinct and cherished experiences to visitors. The annual Charlottetown Garden Tour offers a chance to explore the most exquisite gardens in full bloom. It provides an opportunity to leisurely stroll through the breathtaking scenic beauty that the island has to offer and engage in conversation with the passionate gardener for inspiration. It's a great opportunity for garden lovers! Isn't it?
Are you a seafood lover? If so, the International Shellfish Festival is all about world-famous seafood and culinary delights. This event invites you to savor succulent oysters, delicious lobster, tender mussels, and other delectable shellfish dishes. You can interact with talented chefs who share their amazing cooking tips and techniques. Skilled chefs from around the island and beyond, showcase their culinary mastery and expertise through spirited competition and cooking demonstrations, adding to the culinary extravaganza.
Prince Edward Island celebrates the Tulip Festival. It has two breathtaking tulip fields attracting tourists around the world. During May, you can explore the tulip field at Vanco Farms, situated in Chuckwagon Farm Market, or visit a beautiful tulip farm at Montague, offering a visual delight for visitors and photographers alike. 
In the spring season, the island also offers an array of outdoor and indoor activities and adventures. You can stroll through the city, visit the historical sites, have fun at the beach, savor exceptional seafood, engage in fishing, and go cycling through the beautiful areas filled with blooming flowers, budding trees, and fragrances. Additionally, you can enjoy diverse delectable cuisines, visit historical sites, enjoy theater production, and other indoor treats that spring brings forth.
Autumn: Season of Transformation and Rustic Beauty
As autumn arrives, Prince Edward Island adorns itself in new captivating attire. It transforms into a wonderland of warm and enchanting hues, appealing to nature lovers. The atmosphere once painted green, now transforms into gold red, and yellow, inviting visitors to enjoy the beauty of the island in a whole new light. The warmth of summer gradually gives way to crispness and cooler weather makes outdoor and indoor activities and events more enjoyable and fun. Prince Edward Island offers a plethora of events and activities to visitors during the fall season.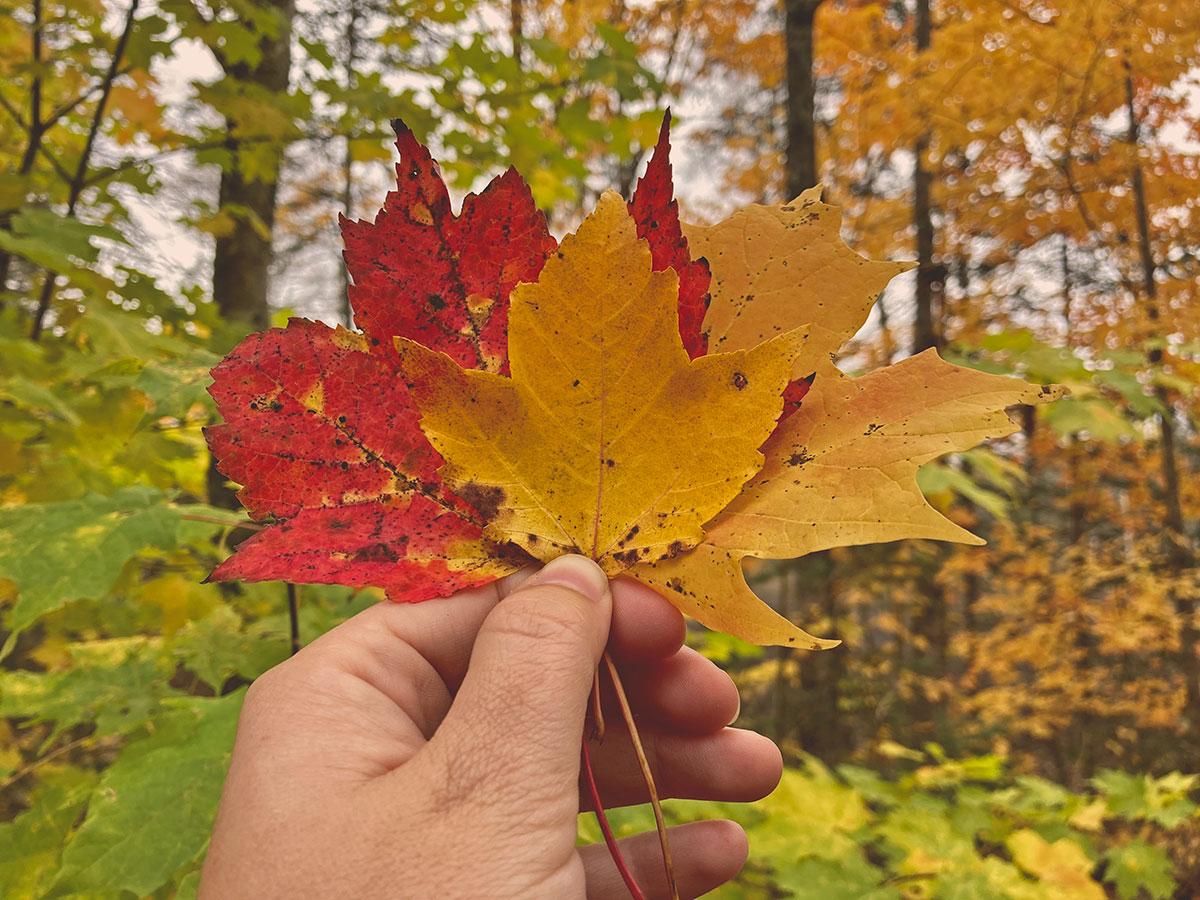 Credit: Prince Edward Island National Park/Facebook Page
Autumn season arrives with a golden chance to immerse yourself in its enchanting beauty. Would you like to participate in the harvest? Your hand might get dirty, but it's a great experience to go for. The Victorian Harvest Festival is a blend of history and culture that takes you back to the rich celebrations of the Victorian era, all centered around the harvest and food culture of the island. It's a tribute to the island's agricultural heritage and history. You can visit the Fall Flavors festival which is a festival of mouthwatering food and drinks. Enjoy flavorful events showcasing the bounties of both land and sea. It's indeed, a perfect opportunity for culinary enthusiasts. 
Experience the enchantment of the Fall Craft Fair, celebrating artistry and mastery amidst the Island's autumnal splendor. Annual Fall Craft Fair offers culinary delight, interactive workshops, handmade artworks and crafts, and a diverse array of other works by skilled artists.
The Autumn season also offers amazing outdoor and indoor activities and adventure to visitors. You can go on a biking adventure, indulge in apple picking at a local orchard, and go on a hike along trails to enjoy the amazing vistas and colors of autumn. For those seeking indoor relaxation and enjoyment, there are opportunities to explore art galleries and studios, delicious culinary delights at cafes and restaurants, and many more.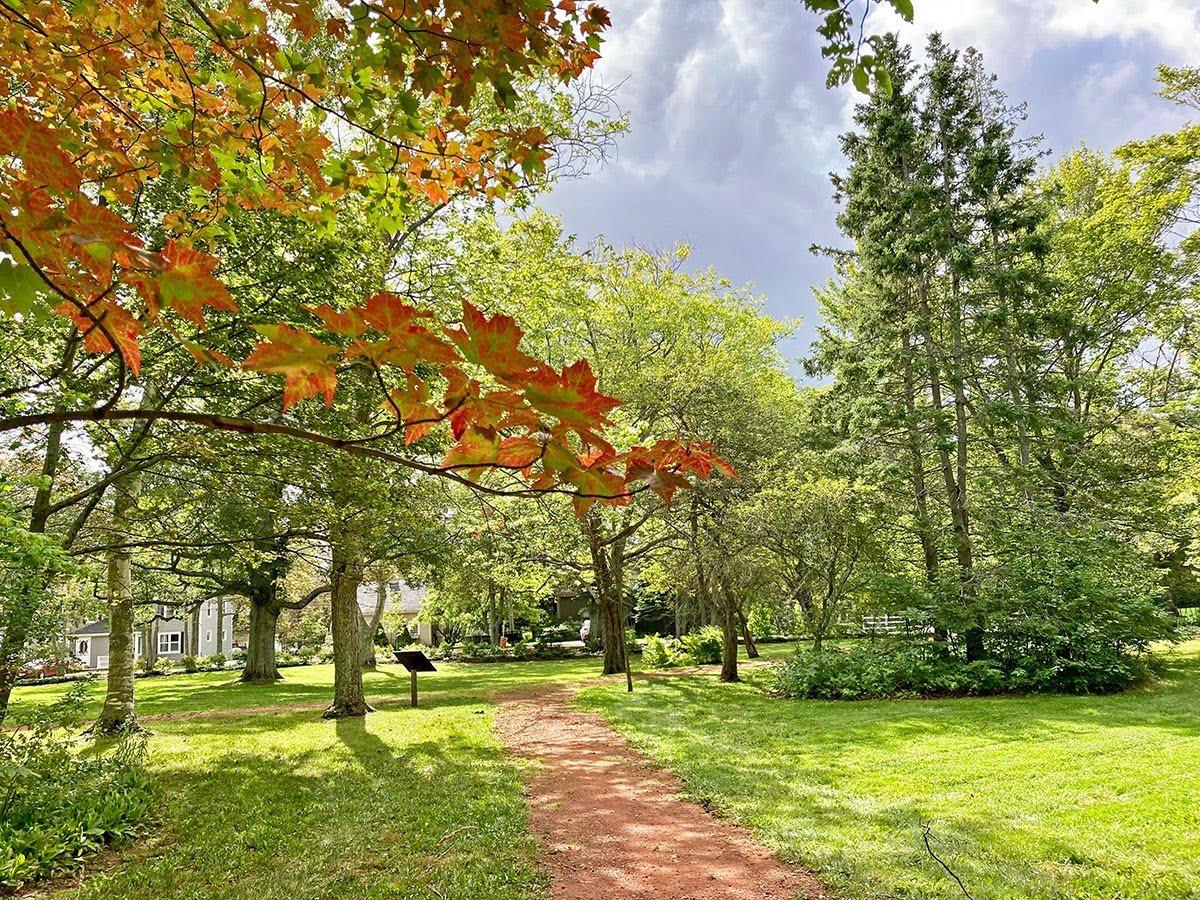 Credit: Prince Edward Island National Park/Facebook Page
Winter: A Season of Tranquility and Sparkle
Do you seek a tranquil escape in chilly weather? Are you in search of less crowded places with excellent accommodation options? Visiting Prince Edward Island during the winter season offers all of this and more. Landscapes covered in white snow look magical and provide a whole new set of unforgettable experiences. During the winter months (December to March), you have the opportunity to enjoy quality time in a less crowded environment with better accommodation options.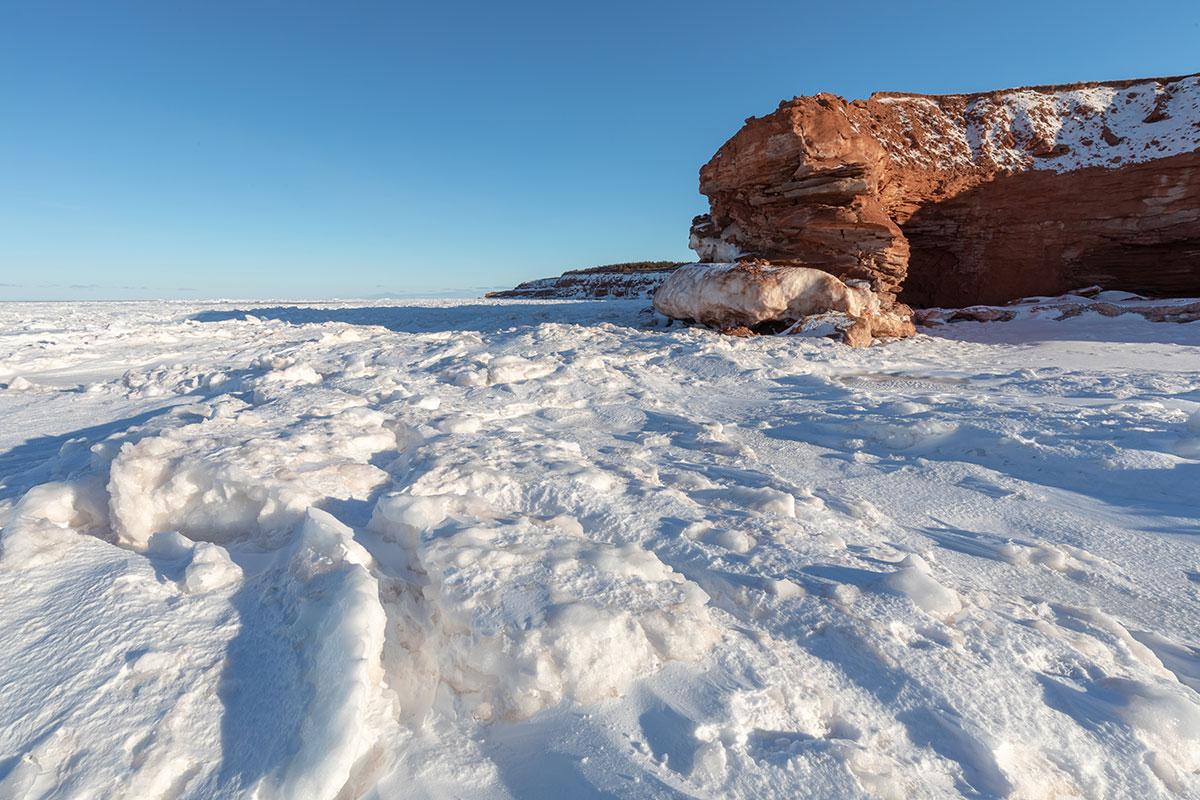 Credit: Prince Edward Island National Park/ Facebook Page
Winter season presents a great opportunity to have fun and make memories. The Icy City Festival is an amazing festival that offers an array of activities and adventures from wintery decor and wagon rides to ice skating and stunning art installation. If you are looking for a winter destination for your children, consider visiting PEI in winter to enjoy Jack Frost Children Winterfest with your little ones. This festival is a paradise for kids, offering an array of fun activities and adventures, including live shows, snow slides, and ice mazes. You can also Join in and celebrate New Year's Eve by welcoming the new year with vibrant festivities, music, and dazzling fireworks that illuminate the night sky, creating a delightful and memorable start to the new year.
During the winter months, there is something to enjoy for everyone on PEI. You can engage in outdoor winter activities and adventure, including winter hikes, cycling adventure, snowshoeing through the mesmerizing trails, thrilling horse-drawn wagon rides and ice skating amidst the island's natural beauty. PEI also offers a plethora of indoor activities during the chilly months. You can explore art galleries and museums, engage in workshops and art shows, and attend live theater shows and performances representing the cultural heritage of the island. PEI's indoor and outdoor activities can make your getaway truly special and unforgettable.
FAQs:
What is the best time to visit Prince Edward Island?
While the summer season (from June to August/September) is considered the best time to visit Prince Edward Island, with the transition of each season, the island unveils an array of remarkable aspects and attributes to offer to its visitors. You can choose the ideal time to visit Prince Edward Island based on your notion of the ideal time to explore the island.
Are there family-friendly attractions on Prince Edward Island?
Certainly, there are numerous family-friendly attractions on the island. You can embark on the Green Gable Tour with your family and kids and explore picturesque landscapes. You can enjoy amusements parks and beaches with your family. The island also offers an array of events and festivals that promise delightful experiences for people of all ages to enjoy together.
Is Prince Edward Island famous for its delectable Seafood?
Yes, Prince Edward Island is famous for its exceptional seafood offering. Don't miss the chance to savor the delicious array of seafood, including lobster, crabs, mussels, scallops, and oysters, that will undoubtedly leave you craving for more.
Does Prince Edward Island host cultural events and festivals?
Yes, Prince Edward Island hosts a multitude of cultural festivals and events throughout the year. These occasions showcase the rich and diverse culture of the island. From the Old Home Week to Fall Flavors Festivals, as well as the Craft and Art Festival, and Charlottetown Film Festivals, these events collectively showcase the island's rich culture, tradition, music, and culinary experiences.
What are the top attractions to visit on Prince Edward Island?
Prince Edward Island presents an array of must-visit attractions to captivate its visitors. Explore the beauty of Cavendish Beach, the charm Anne of Green Gable House, the captivating allure of Charlottetown, and the architectural marvel of Confederation Bridge. These attractions, along with other stunning sites, would make your visit unforgettable.
Is it worthwhile to consider visiting Prince Edward Island during the winter season?
Absolutely, during the winter season, Prince Edward Island offers a unique experience. You will have the chance to enjoy winter-themed festivals and events that highlight the beauty and culture of the island. Engage in outdoor activities such as winter hikes, cycling, ice skating, and snowshoeing. And when it's time to cozy up, indulge in the cozy setting of the island for relaxation and enjoyment. 
Can I visit Prince Edward Island in seasons other than summer?
Certainly! Every season brings its own charm and splendor. Each has its own distinct aspects, making it a remarkable destination to fall in love with.
The Bottom Line:
To conclude, Prince Edward Island is a mesmerizing place that offers diverse events, adventures, indoor and outdoor activities, and unforgettable and unique experiences during the summer months from June to August/September. The sight of landscapes bathed in sun-kissed rays looks mesmerizing, infusing everything with life and vibrancy. However, each season holds its own beauty and charm to offer on the island. Whether you are fond of blooming flowers and budding trees of spring, yearn for the warm and sunny adventures of summer, crave the colorful foliage of autumn, or love the tranquil charm of winter, tailoring your preferences, and interests will help you unveil the perfect time to visit Prince Edward Island.