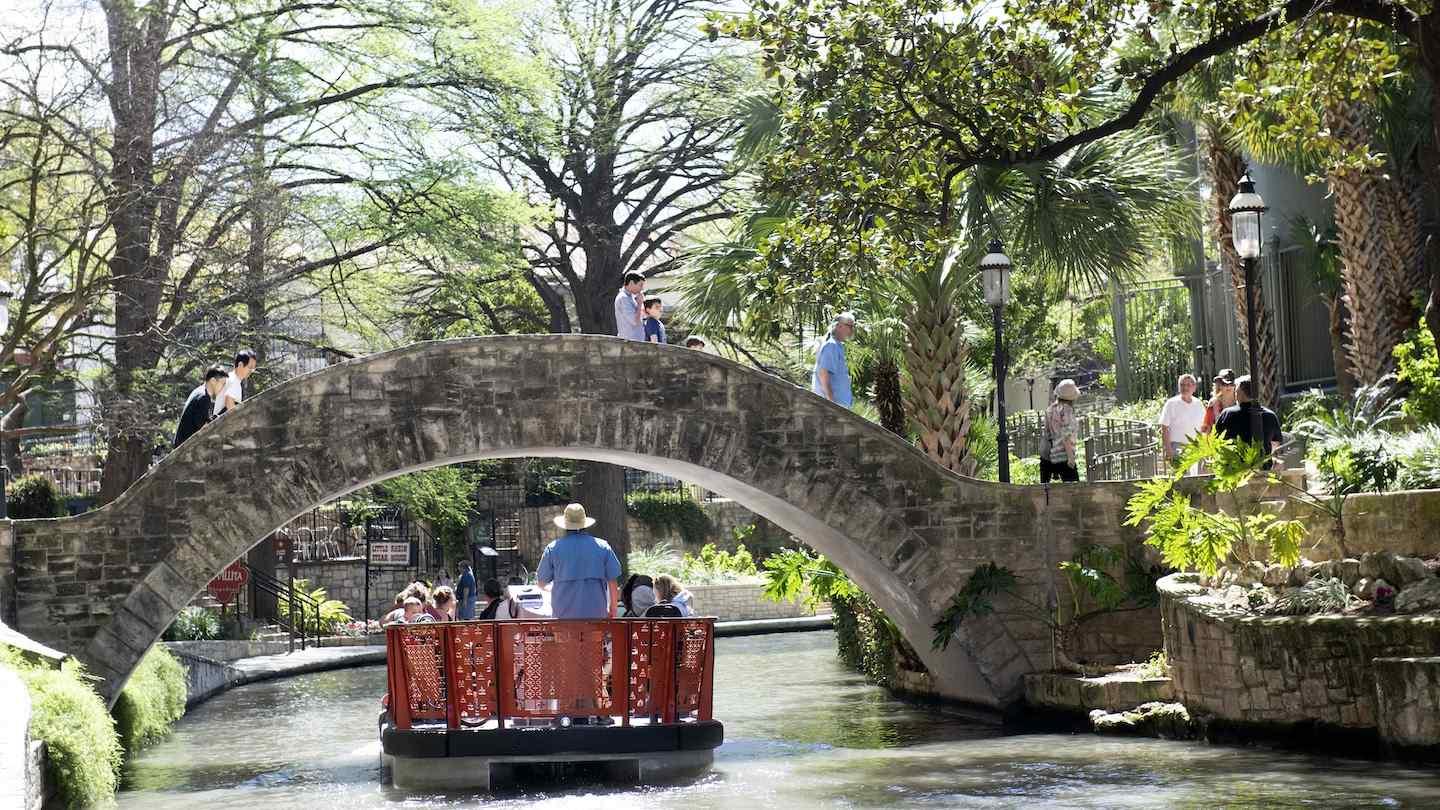 Visiting San Antonio in September
Table of Contents

As the summer heat mellows into a comfortable warmth, September is an ideal time to explore the vibrant city of San Antonio. With its rich history, diverse attractions, and welcoming Texan spirit, this city in the heart of Texas has something special to offer every traveler. Whether you're a history enthusiast, a nature lover, or a foodie seeking culinary delights, San Antonio has it all in September. Let's embark on a journey to discover why September is the perfect time to visit San Antonio, and how you can make the most of your trip!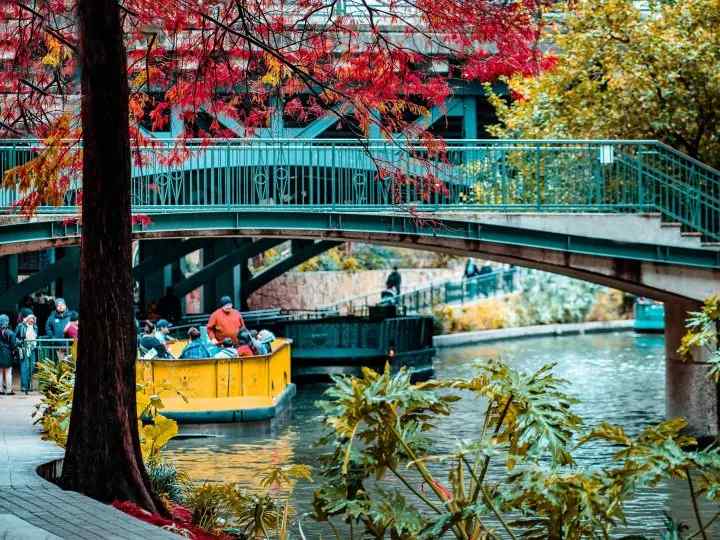 (Photo credit @EnchantingTexas)
Is September a Good Time to Visit San Antonio?
Absolutely, September is an excellent time to visit San Antonio. The weather is pleasantly mild, allowing you to explore the city's outdoor attractions without the scorching summer heat or the chill of winter. Moreover, the changing leaves create a picturesque backdrop, adding to the city's charm.
September is also a month filled with cultural events and festivals, providing a vibrant atmosphere for visitors. From film festivals to music events, there's something for everyone to enjoy. With fewer crowds compared to the peak summer months, you can experience San Antonio's attractions and cuisine in a more relaxed setting. Overall, September offers a delightful blend of comfortable weather, cultural richness, and natural beauty, making it an ideal time to discover San Antonio's unique allure.
What is San Antonio Weather Like in September?
September marks the transition from summer to fall in San Antonio. The weather during this month is generally quite pleasant, making it a popular time to visit. During early September, you can still experience some warm and comfortable days with temperatures ranging from 85°F to 75°F (29°C to 24°C). As the month progresses, you'll start to notice cooler evenings and a gradual drop in temperatures. By the end of September, daytime temperatures can range from 68°F to 54°F (20°C to 12°C), and evenings can be cooler, around 55°F to 46°F (13°C to 8°C).
Discover San Antonio With the Best Of San Antonio Tour!
What to Wear in San Antonio in September?
In San Antonio, September brings a transition from summer to fall, which means packing a versatile wardrobe is essential. During the early part of the month, you can still enjoy relatively warm days, so light layers are your best bet. Think short-sleeve shirts, breathable blouses, and comfortable jeans or lightweight pants. A light jacket or sweater is a must for cooler mornings and evenings. Don't forget comfortable walking shoes for exploring the city on foot.
As the month progresses, San Antonio starts to feel cooler, so having a mix of short and long-sleeve options is wise. Adding a waterproof jacket or coat to your suitcase is also a good idea, as September can bring occasional rain showers.
Accessories like a hat, sunglasses, and a scarf can come in handy for sunny days, and a pair of gloves can be useful as the month gets chillier. Keep in mind that San Antonio's fall foliage begins to emerge in September, adding a beautiful backdrop of color to the city, so be sure to pack a camera to capture the stunning scenery. Overall, dressing in layers and being prepared for varying weather conditions will ensure a comfortable and stylish visit to San Antonio in September.
Is September a Crowded Tourist Season in San Antonio?
Compared to the summer months, September is relatively less crowded in San Antonio, making it a pleasant time to explore the city without the crowds.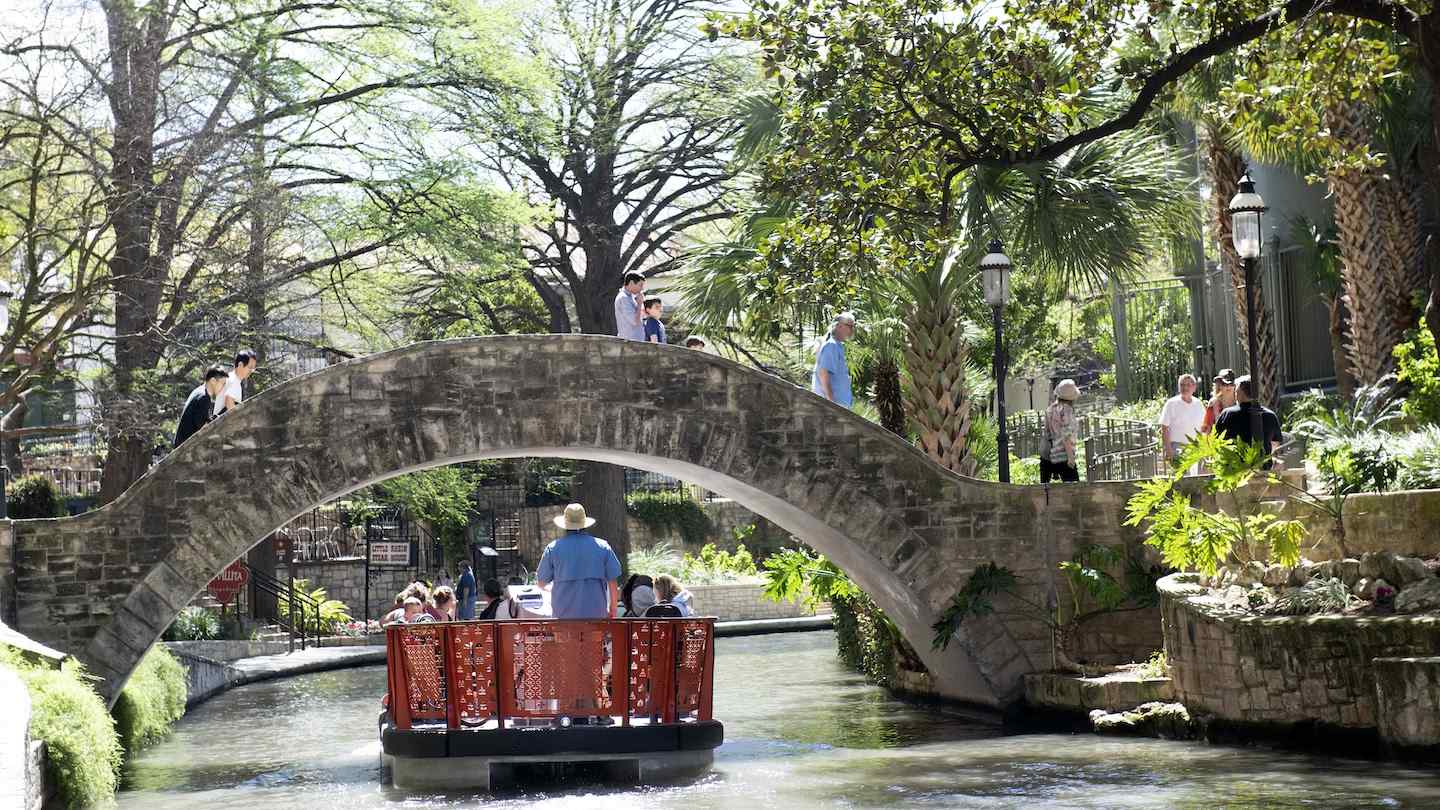 (Photo credit @LonelyPlanet)
Top Things to Do in San Antonio in September
San Antonio offers a vibrant array of activities and events to enjoy as the city transitions from summer to fall in September. Here are some top things to do and events that you should consider adding to your bucket list:
Explore San Antonio Missions
Start your journey by exploring the San Antonio Missions National Historical Park. This UNESCO World Heritage site offers a glimpse into the city's history and the lives of people who lived here in the 1700s. With its mild September weather, you can leisurely stroll through the missions, absorbing the rich history and architecture.
Visit The Alamo
No visit to San Antonio is complete without a visit to The Alamo. In September, the temperatures are just right for exploring this iconic symbol of Texas history. Learn about the heroic past of this cultural landmark and immerse yourself in its exhibits and demonstrations.
Book A Private Tour Of San Antonio This September!
Enjoy the River Walk
The River Walk is a must-visit attraction year-round, but in September, it's especially pleasant. The 15-mile urban waterway is the largest urban ecosystem in the United States. You can hop on a river barge for a charming tour of the city, taking in the scenic views and vibrant atmosphere.
Experience the Tower of the Americas
For breathtaking panoramic views of San Antonio, head to the Tower of the Americas. The mild September weather makes it an ideal time to dine at the tower's award-winning restaurant and enjoy the stunning cityscape from the heart of downtown.
Explore La Villita Neighborhood
Discover the charming La Villita Neighborhood, known for its art galleries, shops, and rich history. September's weather allows you to meander through the cobblestone streets at your own pace, soaking up the unique atmosphere.
Visit the Torch of Friendship and Kallison Love Lock Bridge
Marvel at the Torch of Friendship and take part in a romantic tradition by adding a lock to the Kallison Love Lock Bridge. The pleasant September evenings provide the perfect backdrop for these memorable experiences.
Ready to experience San Antonio's September magic?
San Antonio Events in September 2023
Keep an eye out for exciting events happening in San Antonio in September 2023. From festivals to cultural celebrations, the city offers a diverse range of activities to enhance your visit. Stay updated with our San Antonio events in September 2023 page to make the most of your trip.
Conclusion
San Antonio in September is a delightful blend of history, culture, and outdoor exploration. The comfortable weather, vibrant attractions, and a calendar full of events make it an ideal time to experience this Texan gem. Whether you're interested in history, food, or scenic beauty, San Antonio has something for everyone. So, pack your bags and get ready for an unforgettable adventure in the heart of Texas!
Ready to explore San Antonio in September? Check out our San Antonio tours to make the most of your visit. See Sight Tours is dedicated to providing intimate and immersive tour experiences with our fun and friendly local tour guides. Book your adventure today and discover the hidden beauty of San Antonio!