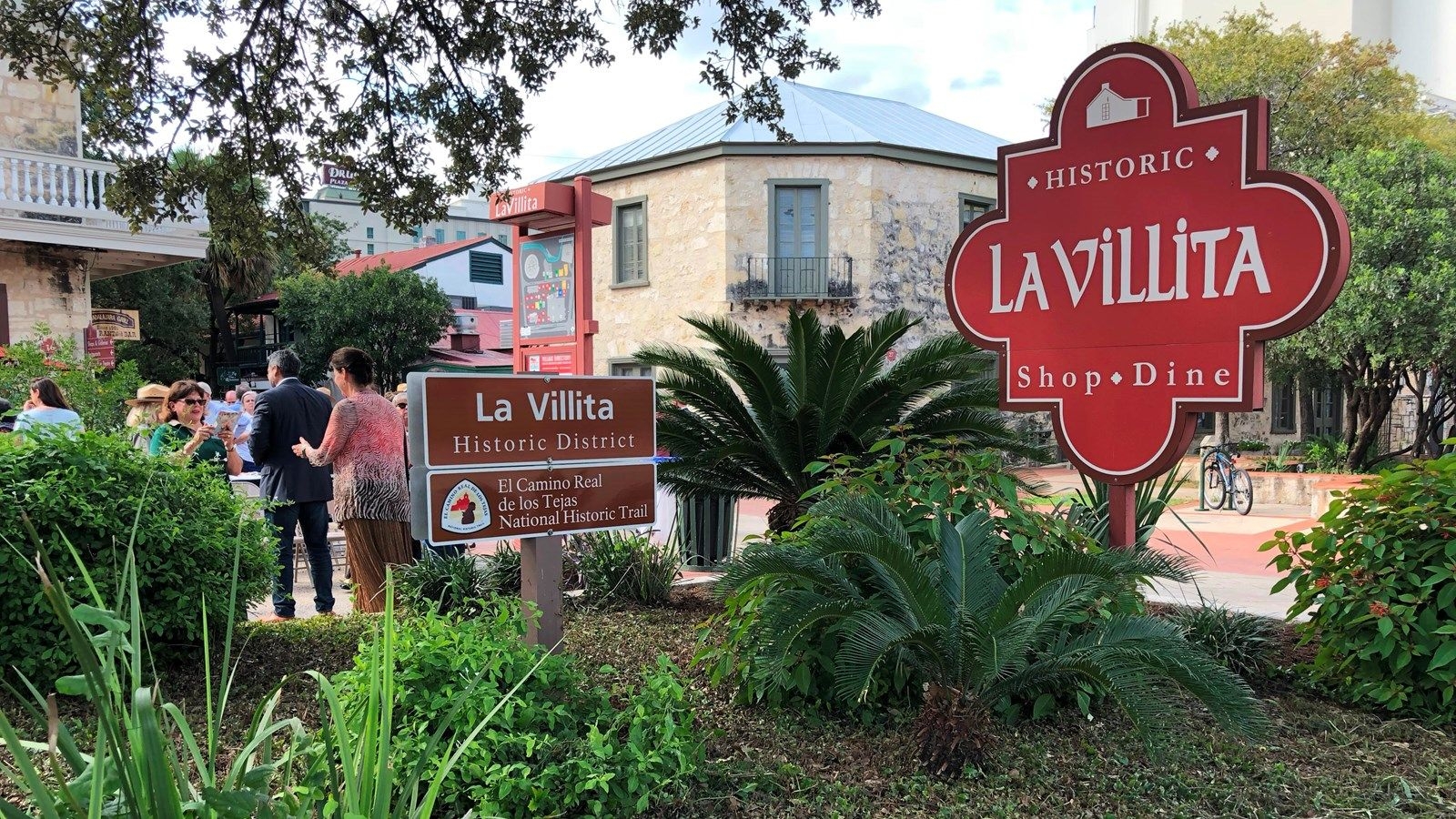 La Villita Neighbourhood
Southern Bank of San Antonio River
Hours of Operation
The hours of operation for shops and galleries in La Villita may vary, but most are open daily from 10:00 am to 6:00 pm. Visitors are encouraged to check the individual businesses' websites or call ahead to confirm their hours.
Located in the heart of San Antonio, Texas, the La Villita neighborhood is a vibrant and historic community that has been attracting visitors for over 300 years. Known for its stunning architecture, thriving art scene, and rich cultural heritage, La Villita is a must-visit destination for anyone interested in exploring San Antonio's rich history and artistic culture.
What to Know
La Villita is a historic district, established in the early 18th century as one of San Antonio's first neighborhoods. Today, it is a thriving art community that showcases the works of local artists and artisans in over 20 unique shops and galleries.
The neighborhood is also listed on the National Register of Historic Places, making it an important part of San Antonio's cultural heritage.
How to Get There
La Vallita is located just steps away from the famous San Antonio River Walk, making it easily accessible by foot, bike, or boat. Visitors can also take the VIA Metropolitan Transit bus or the streetcar to the neighborhood, or park their cars at one of the nearby parking garages.
You can skip all this hassle by booking a private tour that will take care of all your traveling around while you get to enjoy your tour to its full extent.
Best Time to Visit
The best time to visit La Villita is during the spring and fall months when the weather is mild and the crowds are relatively smaller than usual. The neighborhood is open year-round, but some shops and galleries may have limited hours during the off-season.
Additionally, La Villita hosts several festivals and events throughout the year including the Dia de los Muertos celebration in November and the Fiesta San Antonio in April.
Enjoy all these festivities in San Antonio's scenic night tour and get a glimpse of how beautiful this city becomes under the night sky.
Highlights
One of the highlights of La Villita is its stunning architecture, which features a blend of Spanish, Mexican, and European styles. Visitors can explore the neighborhood's historic buildings, including the Cos House, which was built in 1823 and is now home to the Little Church of La Villita.
Another highlight of La Villita is its thriving art community, which showcases the works of local artists and artisans in a variety of mediums, including ceramics, jewelry, and textiles. Visitors can browse the shops and galleries to find unique and handmade souvenirs.
La Villita is also home to several restaurants and cafes, serving up traditional Tex-Mex cuisines and other regional specialties. Visitors can enjoy a drink or a meal while taking in the neighborhood's vibrant atmosphere.
Features
La Villita offers a range of features and amenities to make visitors' experiences as enjoyable as possible. The neighborhood is pedestrian-friendly, with well-maintained sidewalks and plenty of benches and shade trees. Additionally, La Villita offers free Wifi to visitors, making it easy to stay connected while exploring the neighborhood. 
Visitors can also take a guided tour of La Villita to learn about its history and culture. Tours are available through the San Antonio Conservation Society or can be arranged with individual businesses.