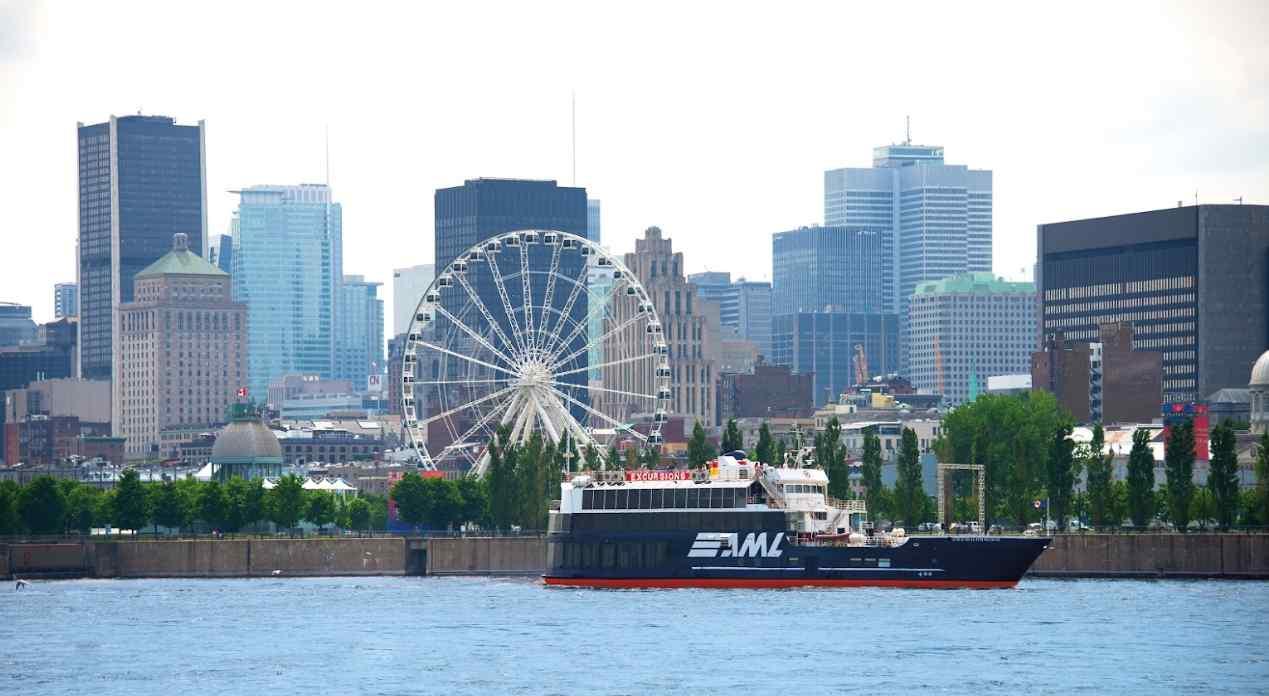 Montreal Day Trip (Spending One Day in Montreal)
Table of Contents

Montreal, a city of vibrant culture, rich history, and unmistakable joie de vivre, is a place where each day unfolds like a story waiting to be written. Nestled on the picturesque banks of the Saint Lawrence River, this Canadian gem beckons travelers from around the world to immerse themselves in its unique blend of old-world charm and modern cosmopolitan flair.
If you find yourself with just one day to explore the beautiful city of Montreal, don't fret! While it's impossible to see everything in such a short time, you can still experience the essence of this vibrant and culturally rich city. This one-day itinerary will guide you through some of Montreal's must-visit attractions and give you a taste of its unique charm!
Is one day enough to visit Montreal?
A one-day visit can be a great introduction to Montreal, Canada, allowing you to see some of its highlights, but you'll only scratch the surface. To truly appreciate the city's rich history, diverse neighborhoods, world-class museums, and thriving arts scene, it's recommended to plan a longer stay, ideally a few days or more. This way, you can take your time to explore the city at a more relaxed pace and delve deeper into its many attractions and experiences.
Montreal in a Day: Your Perfect Snapshot of the City!
How can I spend one day (24 hours) in Montreal?
Here's your 'One Day in Montreal Map' for spending one day in Montreal!
Morning: A Cultural Start & Old Montreal Time Travel
Breakfast at a Local Café
Before you dive deeper into the city's offerings, fuel up with a delightful Montreal-style bagel or a flaky croissant at a nearby café. Embrace the city's cafe culture, sip on a rich coffee, and savor the moment.
Stroll through Historic Streets
Transport yourself back in time by wandering through the cobblestone streets of Old Montreal. Admire the historic sites & their architecture. Take a moment to soak in the timeless beauty of Place Jacques-Cartier, a vibrant square filled with street performers and local artisans.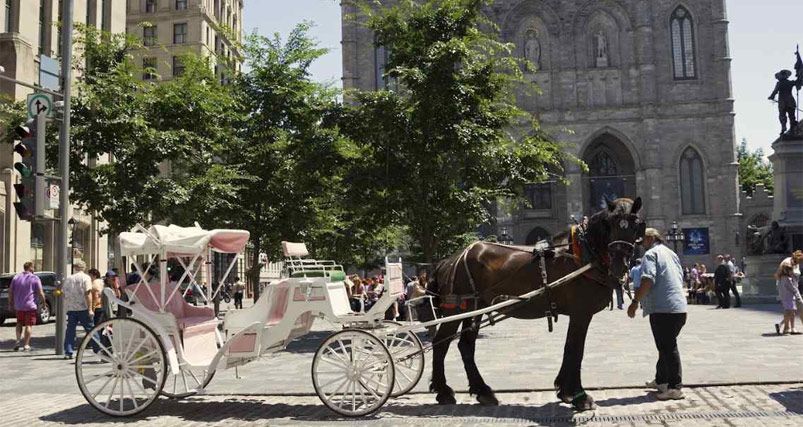 Visit Pointe-à-Callière Museum
For history buffs, a visit to the Pointe-à-Callière Museum is a must. This museum sits atop the birthplace of Montreal and offers a fascinating journey through the city's history, complete with archaeological excavations and multimedia exhibits.
Explore the Notre Dame Basilica 
Head to Notre Dame Basilica, a sublime work of art, for an awe-inspiring journey through architectural beauty and spiritual significance. Be ready to be captivated by its grandeur epitomizing a resplendent blend of Gothic Revival architecture and intricate woodwork. It's a place where the divine meets the artistic. Your every step would echo with history, inviting reflection and wonder. 
Montreal Tours: Your Gateway to French-Canadian Charm
Noon: Gastronomic Delights & Mont-Royal Exploration
Try Poutine
No visit to Montreal is complete without indulging in its iconic dish: poutine. Head to a local eatery and savor the combination of crispy fries, cheese curds, and rich gravy. It's a true Quebecois delicacy.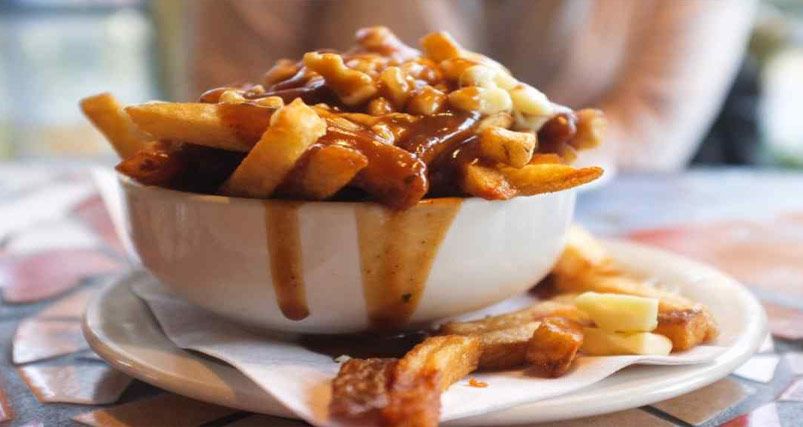 Hike or Take the Bus to Mount Royal
After lunch, head to Mount Royal, the city's namesake. You can choose to hike up the mountain or drive to the lookout for panoramic views of Montreal's skyline. The lush park offers a serene escape from the urban bustle and is a favorite among locals for picnics and outdoor activities.
Afternoon: Downtown and Beyond
Downtown Shopping
Head downtown and explore the underground city. Shop for souvenirs and enjoy the bustling streets brimming with visitors. 
Montreal Museum of Fine Arts
Immerse yourself in art and culture at the Montreal Museum of Fine Arts. Admire the impressive collection of international and Canadian art.
Evening: Dining and Entertainment
Dinner in the Plateau-Mount-Royal
Make your way to the trendy Plateau-Mount-Royal neighborhood for dinner. This area is known for its eclectic mix of restaurants, offering cuisine from around the world. Choose a cozy bistro or a hip eatery and enjoy a leisurely meal.
Jazz or Comedy Show
Montreal is renowned for its thriving arts scene. Check out if there's a jazz performance or comedy show happening in the city, have a seat at one, and enjoy yourself for a while.
Nightcap: Explore the Nightlife
Crescent Street or the Old Port
Wrap up your day by exploring Montreal at night. Crescent Street is famous for its bars and clubs, while the Old Port of Montreal offers a more relaxed atmosphere with waterfront views. Choose your scene and enjoy a nightcap as you soak in the city's vibrant energy.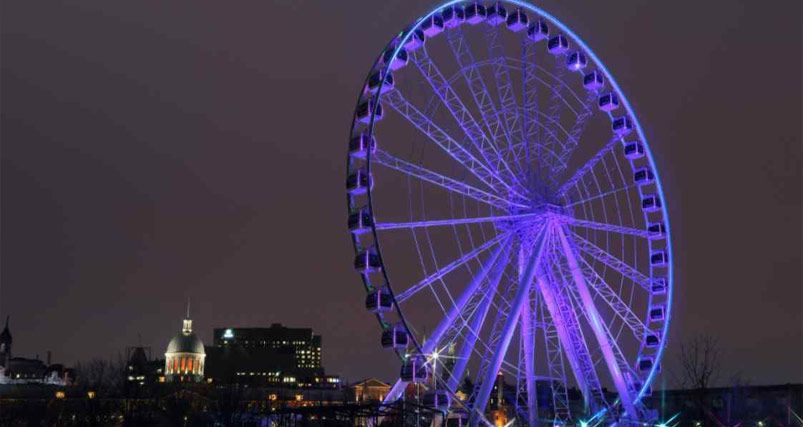 What are some top Places to visit in Montreal on a day trip?
Montreal, a vibrant Canadian city known for its rich cultural tapestry and historic charm, boasts a plethora of top-notch attractions. Whether you're seeking history, culture, nature, or gastronomy, Montreal promises a dynamic and unforgettable journey.
Begin your exploration in Old Montreal, where you can stroll along cobblestone streets lined with centuries-old architecture. Visit the awe-inspiring Notre-Dame Basilica, a masterpiece of Gothic Revival architecture, and immerse yourself in the history of Montreal at the Pointe-à-Callière Museum. The bustling Place Jacques-Cartier offers a lively atmosphere with street performers and artisan shops, creating a perfect blend of past and present.
Discover Montreal: Guided Adventures Await
Montreal's cultural diversity shines through in its neighborhoods. The Plateau-Mont-Royal is a hub for hipsters and artists, known for its colorful houses, bohemian atmosphere, and an array of charming cafés and boutiques. The Montreal Museum of Fine Arts boasts an impressive collection of art, from Canadian classics to international masterpieces. Mount Royal Park, a serene natural oasis within the city, offers opportunities for outdoor activities and panoramic views. Additionally, the city's culinary scene is a must-experience, with diverse dining options that showcase Quebecois cuisine and international flavors. 
What is the most famous thing in Montreal?
One of the most famous and iconic things in Montreal is the Notre-Dame Basilica (Basilique Notre-Dame de Montréal). This stunning and historic church, located in the heart of Old Montreal, is renowned for its breathtaking Gothic Revival architecture, intricate interior design, and magnificent stained-glass windows. It's not only a place of worship but also a popular tourist attraction, drawing visitors from around the world who come to admire its beauty and rich history.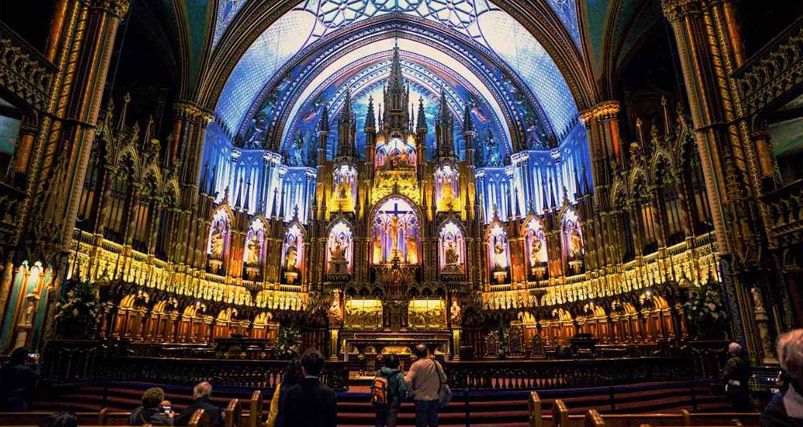 What is Montreal's most famous street?
One of Montreal's most famous and iconic streets is Saint-Laurent Boulevard, often referred to simply as "The Main" (La Main). Saint-Laurent Boulevard is renowned for its historical and cultural significance. It has long been a hub of activity in the city, and it serves as a symbolic dividing line between Montreal's east and west sides. The street is famous for its vibrant and diverse neighborhoods, including the Plateau-Mont-Royal and Mile End, which are known for their artistic communities, trendy shops, restaurants, and nightlife.
Montreal in a Day: A Whirlwind Adventure
Is Montreal a walkable city?
Yes, Montreal is generally considered a walkable city, particularly in its downtown and central areas. The city's well-designed street grid, pedestrian-friendly sidewalks, and numerous parks make it conducive to exploring on foot. Many of Montreal's most popular attractions, restaurants, shops, and cultural sites are within a short walk, like Old Montreal, the Plateau-Mont-Royal, and downtown.
Additionally, Montreal has an extensive network of pedestrian pathways, including the famous Underground City (Réso), which provides sheltered access to shopping centers, offices, and transit during the colder winter months.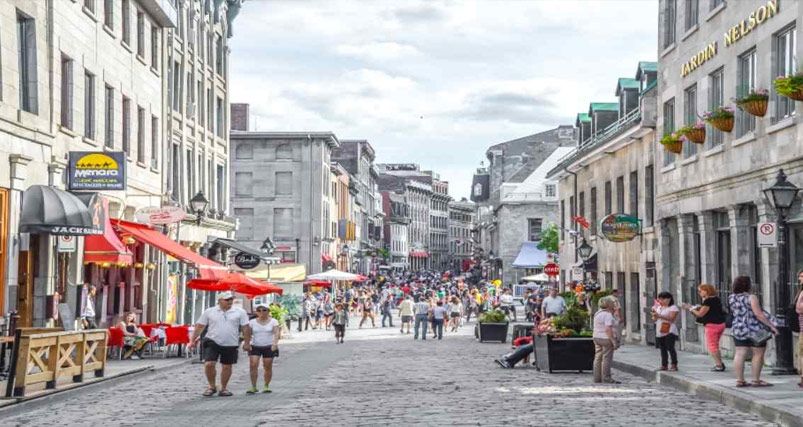 Can I visit Montreal if I don't speak French?
Yes, you can visit Montreal even if you don't speak French. Montreal is a bilingual city, and while French is the official language, you will find that many people, especially in the tourist industry and in urban areas, also speak English. Montrealers are generally accommodating and used to interacting with English-speaking visitors.
Are there guided tours available for a day in Montreal?
Yes, Montreal offers a variety of guided tours for visitors who want to explore the city and learn about its history, culture, and attractions. These tours include walking tour of historic neighborhoods, bike tours, food tours, cultural tours of museums and galleries, historical tours of landmarks, cruise tours along the St. Lawrence River, and even customizable private tours. These tours cater to different interests and preferences, so you can choose the one that suits you best.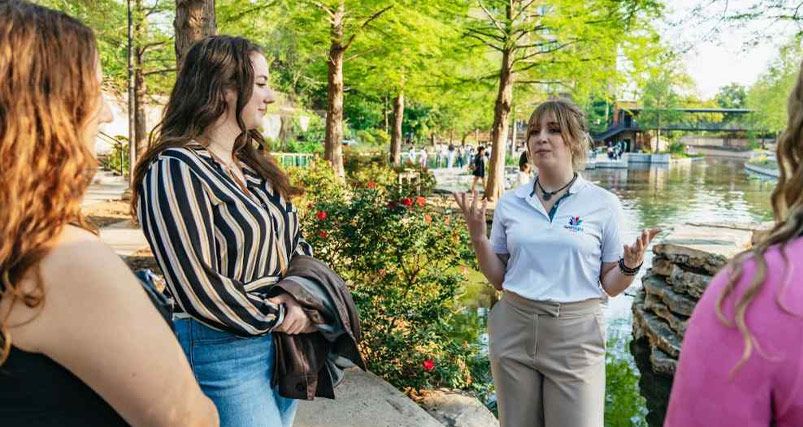 Conclusion
As your day out draws to a close in Montreal, you'd be captivated by the city's rich tapestry of history, culture, and culinary delights. From the cobblestone streets of Old Montreal to the panoramic views atop Mount Royal, every moment spent here would be a memorable one. While one day in Montreal may leave you longing for more, this itinerary ensures you make the most of your limited time in this Canadian city. To make the most of your day in Montreal and unlock its hidden gems, why not consider booking a guided tour?
Our experienced guides will ensure you don't miss a thing, offering insights and stories that will deepen your appreciation of this beautiful city. Montreal is waiting to be explored, and we invite you to embark on an unforgettable journey with us. Book your tour today and let the magic of Montreal unfold before your eyes.