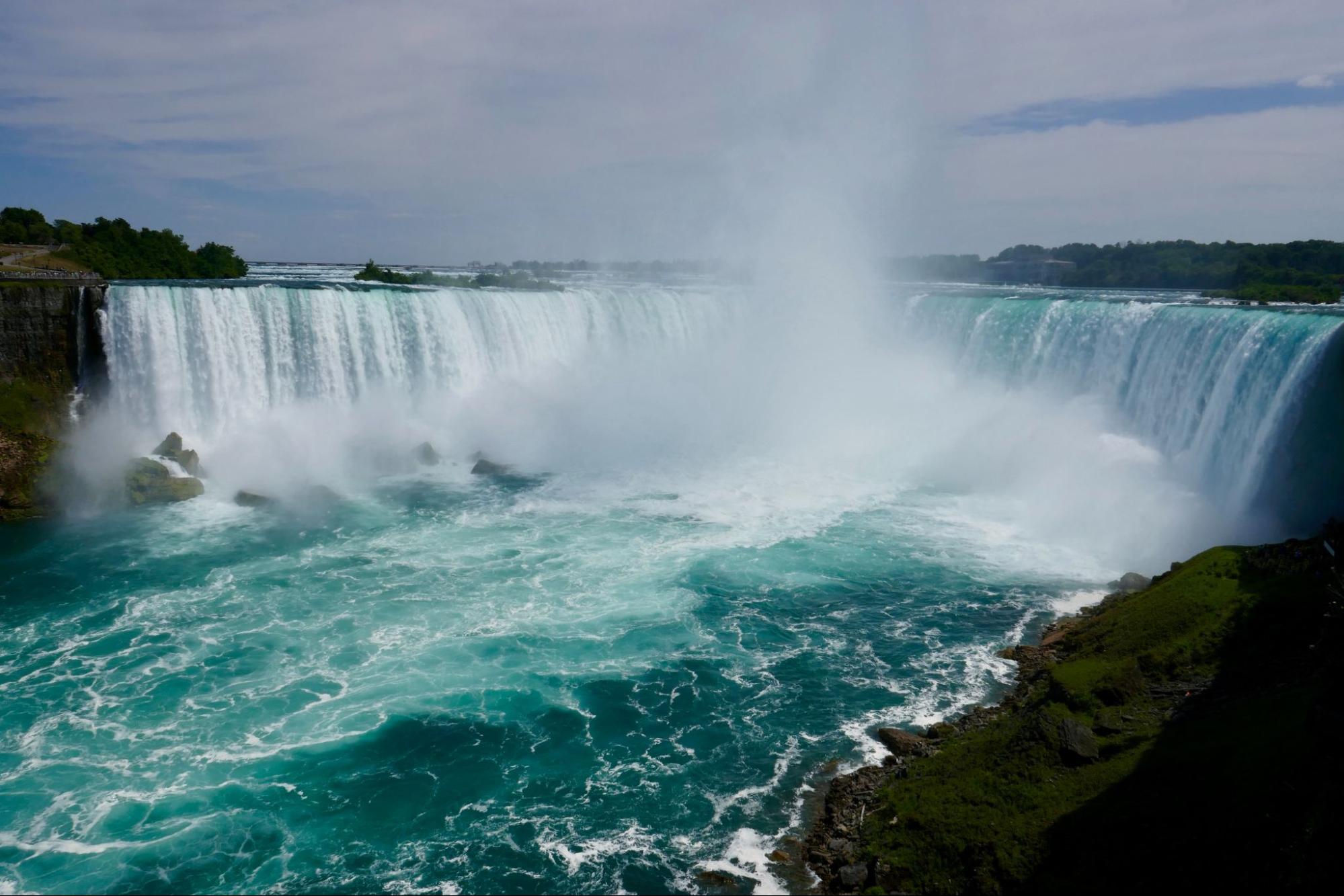 Visiting Niagara Falls in August
Table of Contents

Are you ready to embark on an unforgettable journey to one of the world's most awe-inspiring natural wonders? Look no further than Niagara Falls, a breathtaking destination that promises to captivate your senses and leave you with memories that will last a lifetime.
In this blog post, we will guide you through the wonders of Niagara Falls, focusing on the Canadian side, outdoor activities, boat tours, and the best time to visit this magnificent wonder.
Book Your Ultimate Niagara Falls Tour Today!
Niagara Falls Weather in August
In August, Niagara Falls experiences warm and pleasant weather, making it an ideal time for outdoor activities. The temperature ranges between 20°C and 30°C, ensuring comfortable conditions for exploration. Pack light and breathable clothing, as well as sunscreen, sunglasses, and a hat to protect yourself from the sun. Don't forget to carry a light jacket or sweater for cooler evenings.
Is August a Good Time to Visit Niagara Falls?
August, with its warm and pleasant weather, is an excellent time to visit Niagara Falls. The summer season is in full swing, and the falls are in their majestic glory. The temperature ranges between 20°C and 30°C, providing the perfect conditions for outdoor exploration and water-based adventures. Whether you're a nature enthusiast, an adventure seeker, or a leisure traveler, Niagara Falls in August offers something for everyone.
Enjoy the Beauty of Niagara Falls During Nighttime!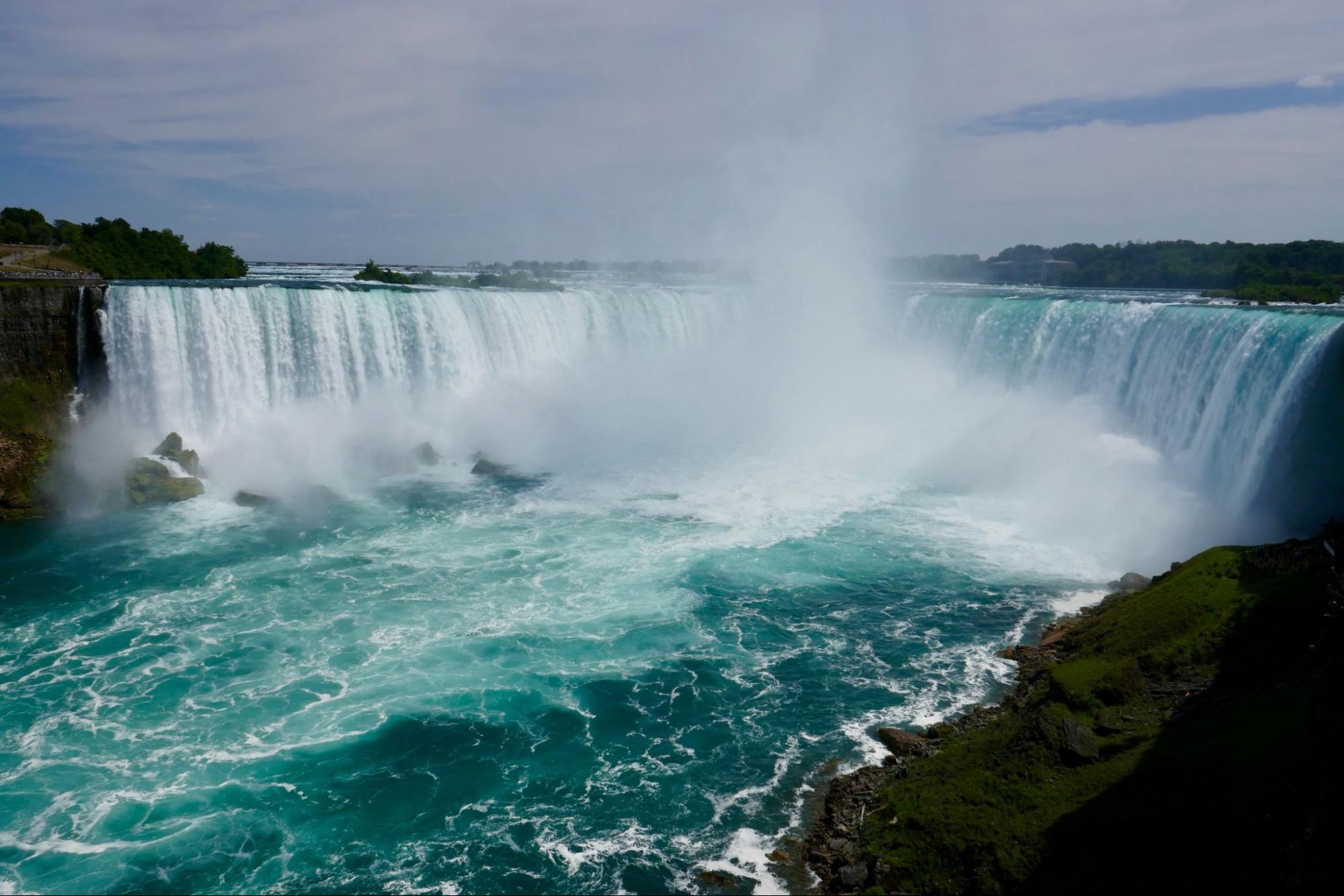 (Picture credit @Edward Koorey/Unsplash)
What to Do in Niagara Falls in August?
When visiting Niagara Falls in August, there are numerous attractions and activities that shouldn't be missed. Experience the sheer power and beauty of the falls by taking a boat tour on the Maid of the Mist or Hornblower Niagara Cruise. Feel the mist on your face and hear the thunderous roar as you get up close and personal with the magnificent falls. On the Canadian side, explore attractions like Journey Behind the Falls, where you can venture through tunnels for a unique perspective, and visit the outdoor observation decks for breathtaking panoramic views. Don't forget to discover the hydroelectric power generated by the falls at the Niagara Parks Power Station.
For outdoor enthusiasts, Niagara Falls offers thrilling adventures. Embark on a Whirlpool Jet Boat Tour and navigate through the turbulent waters of the Niagara River, or take a ride on the Whirlpool Aero Car for stunning views of the rapids.
Enjoy peaceful walks along the Niagara Gorge or go on a leisurely bike ride in the picturesque town of Niagara-on-the-Lake. Beyond the falls, explore Niagara-on-the-Lake's charming shops and renowned wineries, or visit the Movieland Wax Museum to mingle with your favorite celebrities.
Niagara Falls in August promises an unforgettable experience filled with natural wonders, thrilling adventures, and cultural attractions. Immerse yourself in the power of the falls, explore the Canadian side, and engage in outdoor activities like boat tours and scenic walks.
Discover the charm of Niagara-on-the-Lake and indulge in wine tours and visits to the Movieland Wax Museum. August is the perfect time to visit Niagara Falls and create lasting memories in this enchanting destination.
Grab Your Ponchos and Dive Right Into The Mist of Niagara Falls!
Plan Your August Adventure to Niagara Falls Today
Now that you know the wonders that await you in Niagara Falls in August, it's time to plan your ultimate summer getaway. Book your boat tour, explore the outdoor observation decks, and indulge in the exhilarating outdoor activities that this captivating destination has to offer. Don't miss the chance to witness the breathtaking beauty of the Canadian Horseshoe Falls, American Falls, and Bridal Veil Falls in their full glory.
So, mark your calendars, pack your bags, and get ready for an adventure of a lifetime in Niagara Falls this August.
Book Your Private Tour Of Niagara Falls Today!