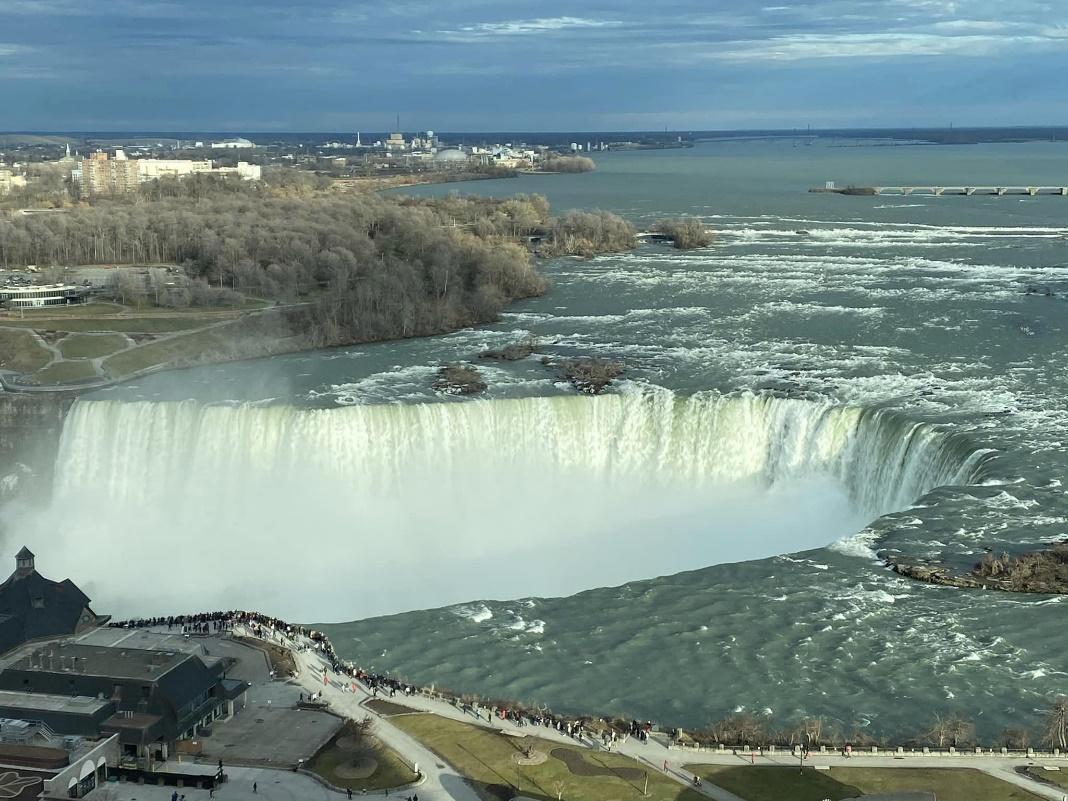 Is Niagara Falls Man Made or Natural?
Table of Contents

Is Niagara Falls man made? Wait! Let's rephrase this question to make it simple: Can a gigantic geographic wonder like that of Niagara Falls be man made? Of course not! It's a magnificent artwork of mother nature. Man only reserves the laurel of making interventions in these falls in the name of hydro-power generation and tourism. As for the three Falls that make up Niagara Falls, these are truly, entirely, and magnificently nature's composition. Here, we provide you an interesting story of how the falls that lure millions of visitors today were actually formed 12,000 years ago. Before that, let's decode the term Niagara Falls itself.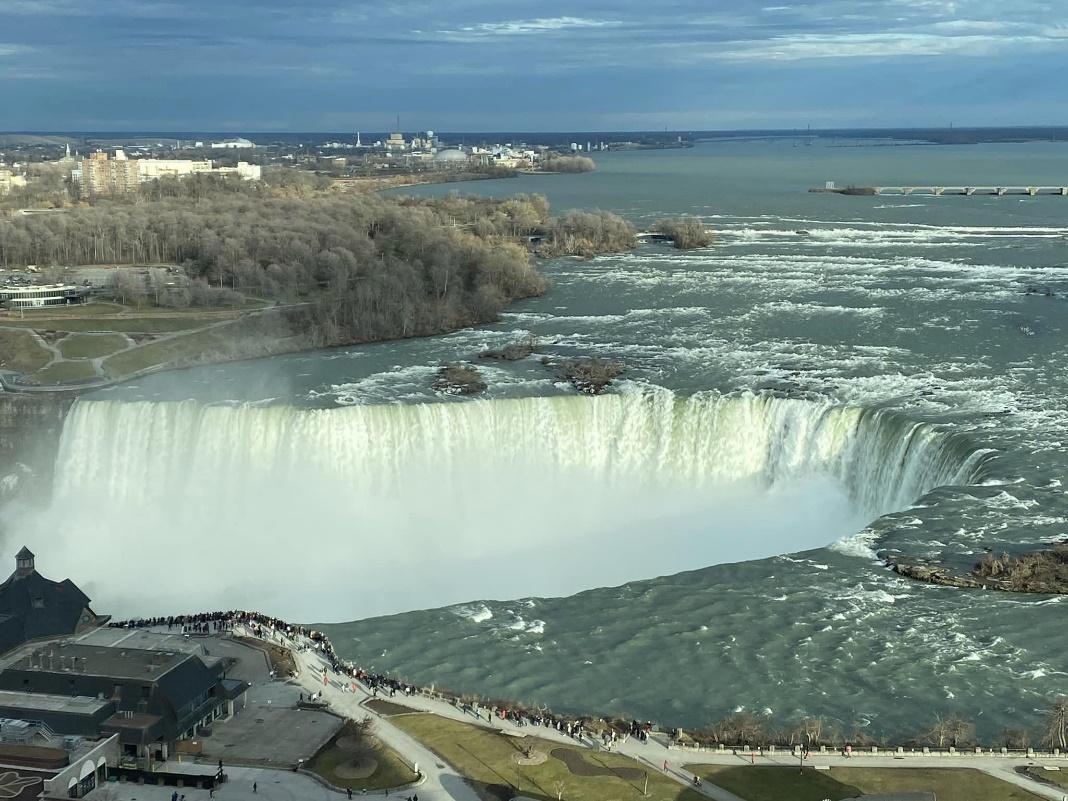 (Credit: John Mitchell / Facebook)
Explore Niagara Falls with Our Premium Niagara Falls Tour
What is Niagara Falls?
Niagara Falls is the second largest waterfall in the world, Victoria Falls in southern Africa being the largest one. The term denotes a consortium of three proximate falls: Canadian Horseshoe Falls, American Falls, and Bridal Veil Falls. All three falls are on the Niagara River, which flows from Lake Erie to Lake Ontario. 
How Nature Formed Niagara Falls?
The end of Ice Age and the subsequent glacier-melt set the stage for formation of Niagara Falls. As these glacial sheets melted and retreated, massive fresh-water lakes (the Great Lakes) came into being. Among these, Lake Erie began to run downhill towards Lake Ontario. As waters of Lake Erie rushed powerfully towards Lake Ontario, they carved out a steep cliff-like formation, the Niagara Escarpment. 
Okay! So, Is All-Natural Niagara Falls Free from Human Intervention?
Humans have this (good or bad, or both) habit of meddling in affairs of nature – and Niagara Falls is no exception to this. Unfortunately (or perhaps fortunately) Niagara Falls has been subject to human intervention whereby water flow was diverted from the river to run powerful hydro-electric plants, reducing the rate of water over the Falls to 50% of the normal flow. Since then, power and beauty are at odds with one another. Diverting river-flow to power plants, in turn, has affected the beauty of the cascades. Apart from affecting the aesthetic appeal of the Falls, this intervention is also moving the Horseshoe Falls upstream some seven feet annually. You'd be amazed to know that human meddling has once made Niagara Falls run dry in 1969, when the falls was de-watered as a part of scientific survey conducted by the U.S. Army Corps of Engineers.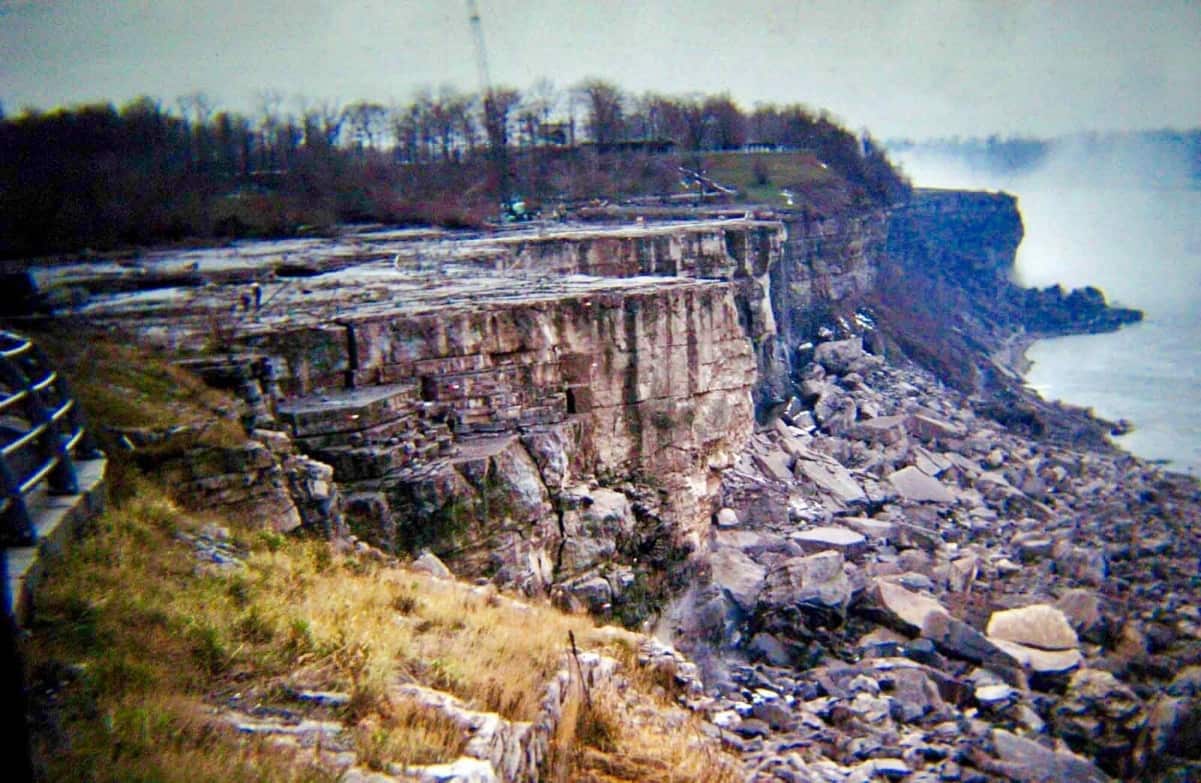 (Credit: Christy Haradean / Facebook)

So! The originally-all-natural Niagara Falls is no longer all-natural, as human meddling has made some irreversible transformation of the Falls that will continue to reverberate for decades to come! But this doesn't mean the Falls are no longer spectacular. The beauty of the falls is just too much to be eroded by human interventions, and the changes so far are too minor to be noticed by huma eye. So, don't you worry! You'll get a full dose of awe-striking natural beauty once you visit these magnificent falls! 
By now, you'd be convinced of the feast for eyes that awaits you at Niagara Falls. So, ready for your Niagara excursion? Explore these top-rated Niagara Falls, Canada Tours and Niagara Falls, USA Tours, book your favorite one now, and let your Niagara-spree begin!