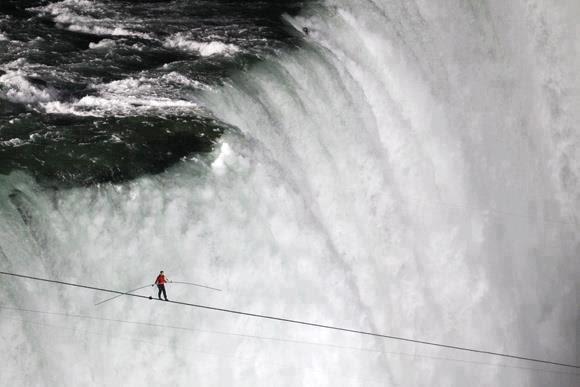 Some Fun, Interesting and Creepy Facts about Niagara Falls
Keep Exploring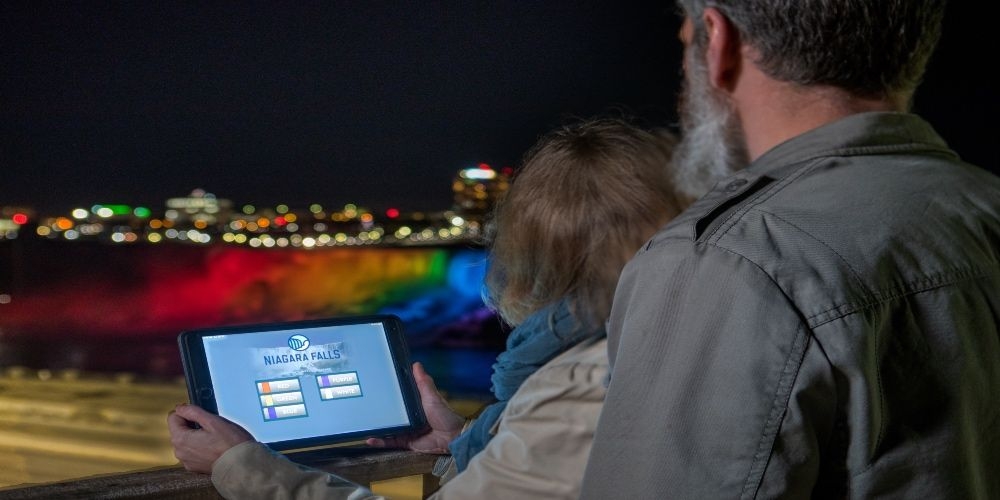 Light Up The Falls Plus Dinner
$149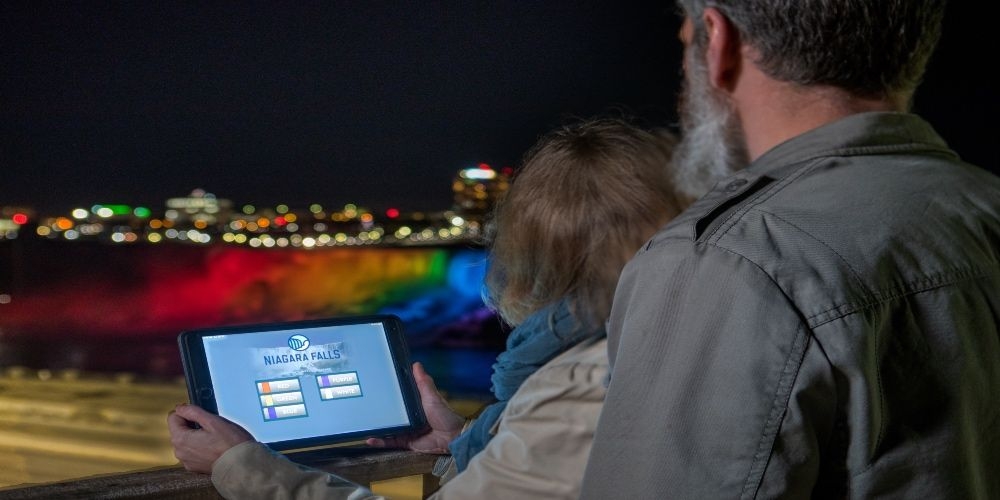 Light Up The Falls Plus Dinner
$149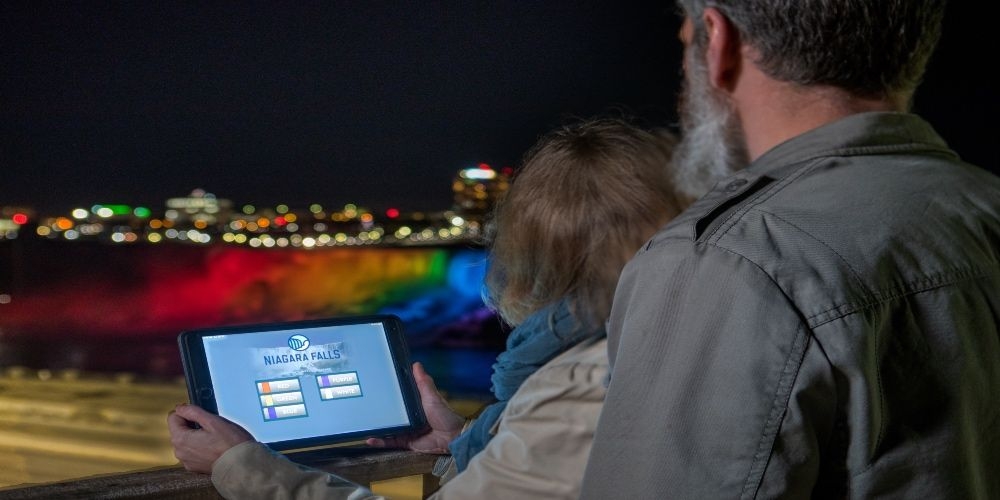 Light Up The Falls Plus Dinner
$149
Table of Contents

When visiting any place, it's always good to know fun fact about that place. This adds spice to your visit. You know? That feeling of knowing about a place more than the average people visiting that place? It makes your trip more enthralling. Keeping this in view, we've come up with 13 fun, interesting, and creepy facts about Niagara Falls that you should know before you visit the place!
Niagara Falls is Divided between Canada and the United States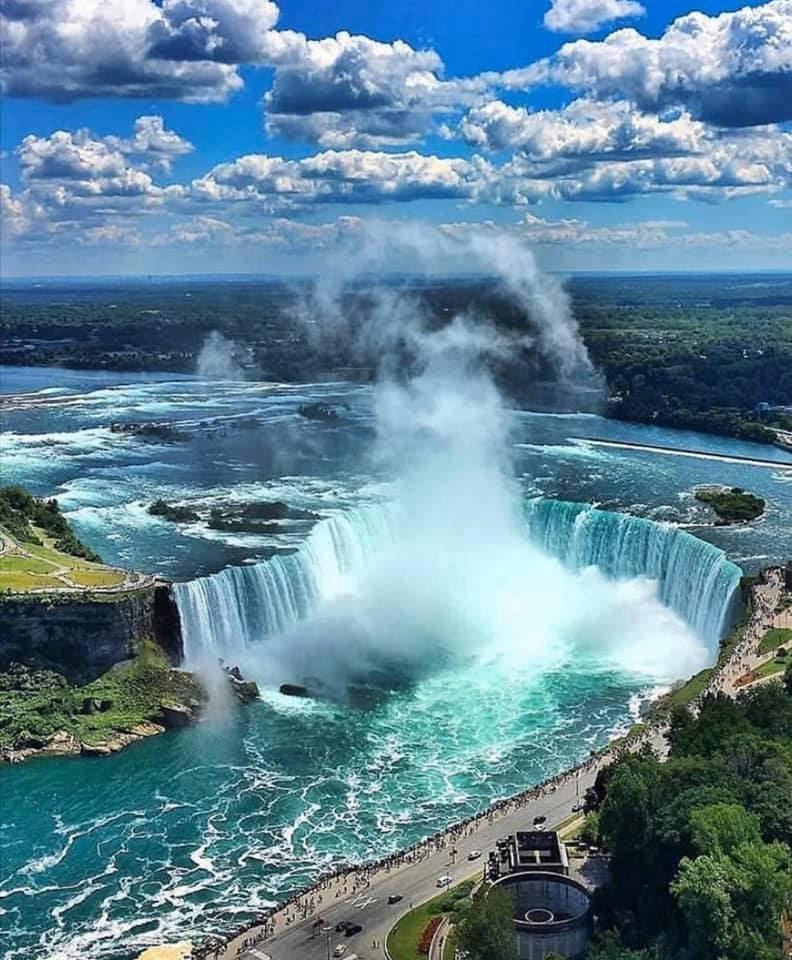 (Credit: Magda O'Parka / Facebook)
Many know of Niagara Falls as being a consortium of the three falls flowing over Niagara, unaware of the fact that these falls are actually divided between two countries of North America: Canada and the United States of America. The largest of the three, Horseshoe Falls falls on the Canadian side, whereas the smaller American Falls and Bridal Veil Falls fall within the United States.
Best of Niagara Falls Tour – Canada Starting from $129 Only!
Niagara Falls Has World's Highest Flow Rate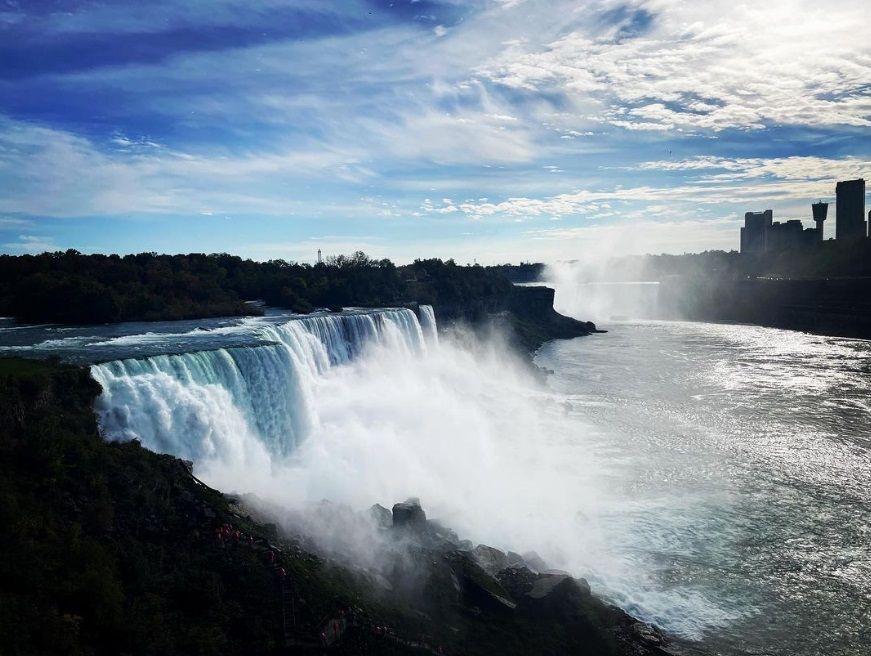 (Credit: candyarticle / Instagram)
Every second, nearly 700,000 gallons (approximately 28 million liters) flows over Niagara Falls. Of this, 75,750 gallons of water per second flows over the American and Bridal Veil Falls, and 681,750 gallons per second flows over the Horseshoe Falls. Water to these falls is supplied by the 12,0000 years old Great Lakes, that include Lake Erie, Lake Huron, Lake St. Clair, Lake Superior, and Lake Michigan. Combined waters of these Great Lakes flow over the falls before emptying into the Lake Ontario. Fresh water sources that feed these lakes include rain, hail, snow, groundwater, and fossil water dating back to the ice age.
Niagara Falls Means 'Thundering Noise'
The term Niagara comes from an Iroquoian word 'Onguiaahra' which means "a thundering noise". This word was anglicized by missionaries who visited this region. Given the power and thunder of the Falls, this name is a justified one, isn't it?
Niagara Falls Has Witnessed Several Daredevils Going Down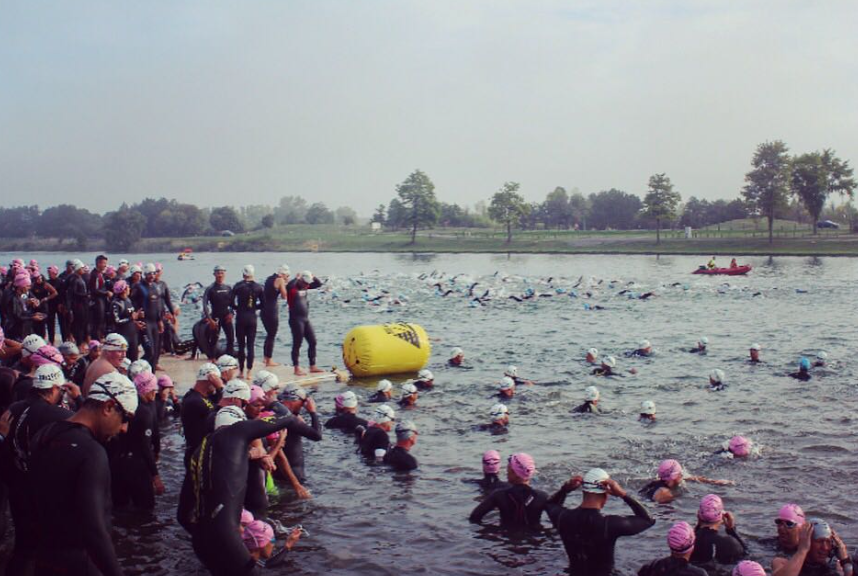 (Credit: lauren.elan / Instagram)
Niagara Falls has remained a major lure for hotheaded daredevils in past who challenged its power and survived. In 1829, Sam Patch made history by jumping down the Horseshoe Falls, nearly 175 feet into the Niagara River. He survived, became the first man to do so, and earned the laurel of Yankee Leaper. After him, Annie Edson Taylor made history by conquering the Falls in a barrel in 1901. In 1928, Jean Lussier dared to plunge into the Falls in a gigantic rubber ball and succeeded. Since then, more than a dozen people have successfully gone over the Falls.
The creepiest part is that going over the Falls is illegal and daredevils who attempt such stunts are charged with a steep fine and rescue costs – still, these hotheaded adventures are unable to resist the desire to challenge to formidable power of falling waters.
Niagara Falls Has Witnessed Tightrope Walks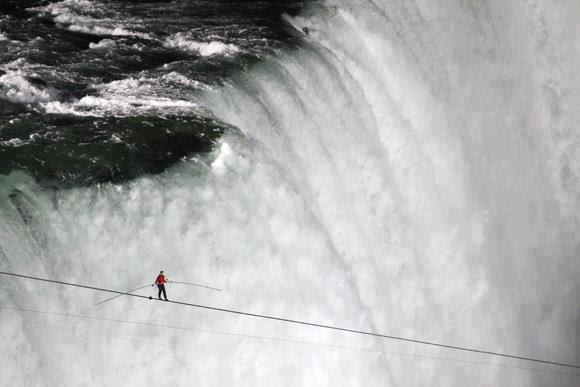 (Credit: Donnalyn / Facebook)
Thrill-seekers are never short of ideas to challenge mother nature at the Falls. In 1859, Charles Blondin dared to walk over a section of the Falls on a tightrope barely an inch thick. Later, he even dared to walk another tightrope over the Falls blindfolded! In 2012, Nik Wallenda became the first ever person to walk tightrope directly over the Niagara Falls in presence of tons of thousands of live audience.
Niagara Falls is Burying Place of Many Daredevils
Unfortunately, many daredevils were unable to defeat the power of nature and perished during their attempts conquer the falls. According to an estimate, 5,000 bodies were found at the foot of the falls between 1850 and 2011. This number includes the daredevils who attempt to challenge this formidable force of nature, people who accidently fall into the Falls. Every year, an average of 20 to 30 people die going over these Falls, and the creepy part is that most of these deaths are suicides! Most of the suicidal deaths take place from the Canadian Horseshoe Falls.
Fish Actually Travel Over Niagara Falls
The speed, thunder, rush, and power with which the Falls cascade down makes one wonder if fish would survive a plunge from these Falls. Yes, they do! Fish in Niagara Falls have evolved the resilience to bear the strong pressure of the falls. The white foam formed at the based is packed with nutrients & and provides the necessary cushion to the fish flowing down. Nearly 90% of the fish traveling down these Falls survive. Not only fish, but wintering gull and waterfowl species also call the Niagara Falls their home.
Enjoy Scenic Niagara Falls, Canada Night Tour with Boat Ride !
Niagara Falls Has the Oldest State Park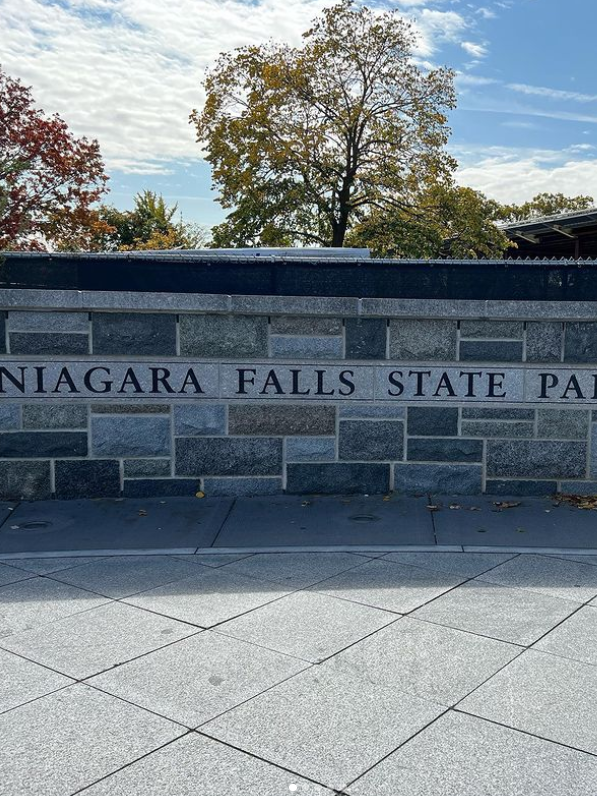 (Credit: vkm_ntn / Instagram)
History lovers might be amazed to know that the American side of Niagara Falls has the oldest state park dating back to 1885. Stretching over 400 acres with 140 acres under water, the site was established as Niagara Reservation in 1885. Today, the park welcomes nearly 8 million visitors every year and gives them some of the best memories of their lives!
Niagara Falls is a Hydropower Source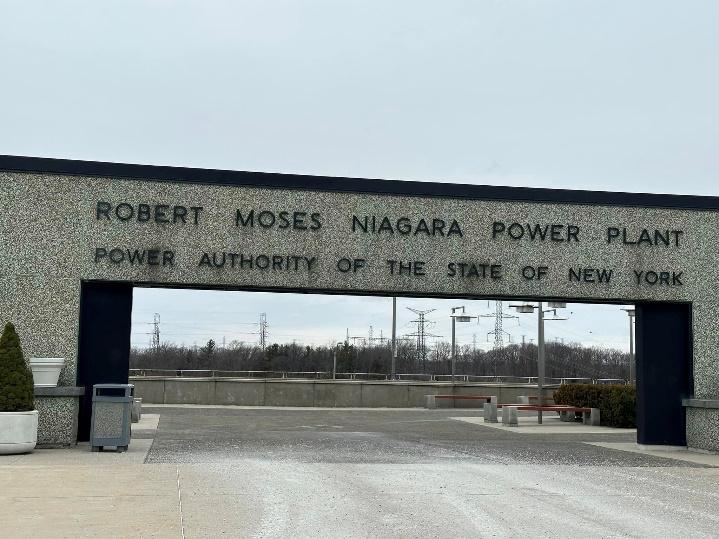 (Credit: Andrea LeLa / Facebook)
The potent force of 700,000 gallons falling down a height of 57-meters (at its highest point) has been aptly utilized by the American & Canadian authorities to generate electricity. According to an estimate, Niagara Falls reserves the capability of producing over 4 million kilowatts of electricity. About one-fourth of the electricity needs of New York state and Canadian province of Ontario is generated by the power plant in Niagara Falls that run on hydropower of these falls.
Niagara Falls has 4200-Year-Old Whirlpool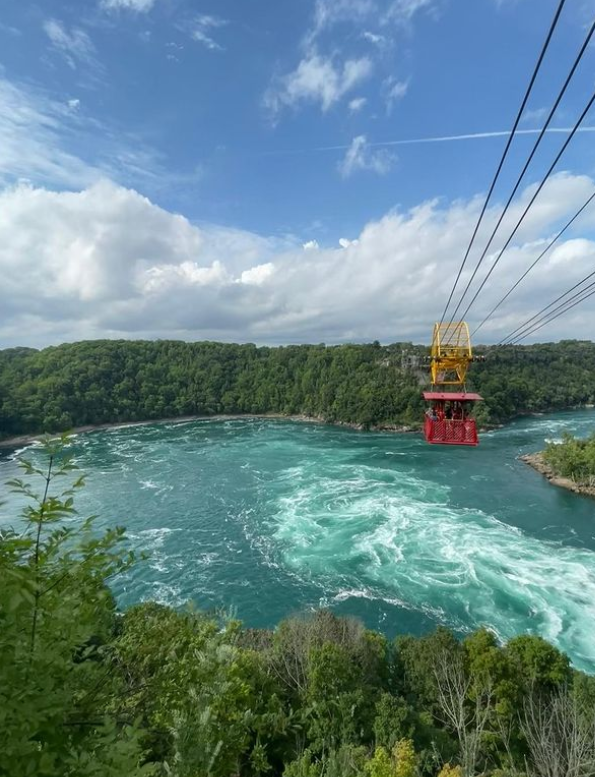 (Credit: mylife.outdoors /Facebook)
Wonder how old the famous whirlpool of Niagara Falls could be? 4200 years! Yes! According to geologists, the whirlpool in Niagara Gorge formed more than 40 centuries ago due to a major erosion. Its depth has been estimated to be nearly 39-meters, creating magnificent whirlpool rapids that serve as a feast for eyes of nature lovers. You can also experience the view of phenomenal spiral formatted by hopping on the Whirlpool Aero Car on the Canadian side of the Niagara Falls.
Niagara Falls Had Flow Halts in the Past
Yes! You read it right! Waters of Niagara Falls actually stopped flowing in the past, twice in 1848 and 1969. In 1848, water flowing at these falls stopped due to an ice jam lasting for 30 to 40 hours. Later in 1969, the flow once again halted when U.S. Army Corps of Engineers reduced water at American Falls to a trickle in order to assess the possibility of removal of rock formation. However, the rock formation was then left on mercy of nature for its deformation.
Water Flow Can be Controlled, Even Stopped
The might and power of the falls makes one wonder if this could be controlled or stopped by humans. You'd be surprised to find the answer to be a yes! Every year, the New York Power Authority and Ontario Hydro restrict the volume of the waterflow around 100,000 cubic feet per second during day and 50,000 cubic feet per second at night from April to October when tourism season is at its peak!
Niagara Falls is the Site of War of 1812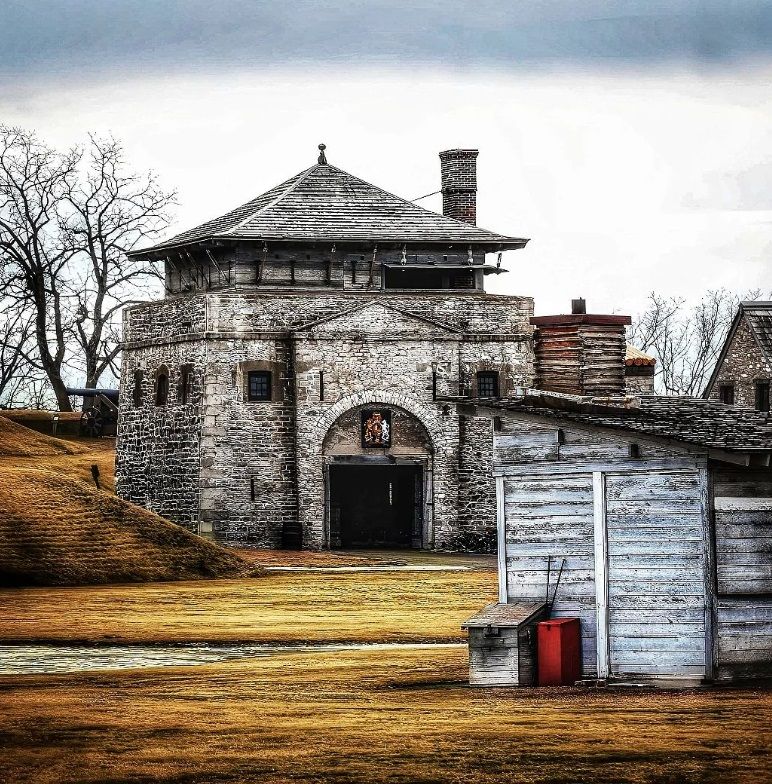 (Credit: new_york_rider716 / Instagram)
The War of 1812 that constitutes a cornerstone in North American history was fought in and around Niagara Falls. It still preserves many of the remnants of iconic battles of Canada and United States displayed at Old Fort Niagara, Fort Erie, and other historical places.
Hop On Your Best of Niagara Falls USA Tour Starting at $159 Only!
Amazed to know these fun, interesting, and creepy facts about Niagara Falls? You must be craving for a visit to these iconic Falls that are much more than falls only! Not sure where to start from? Explore our top-rated Niagara Falls, USA Tours & Niagara Falls, Canada Tours and explore it all in & around both sides of Niagara Falls without having to worry about anything!