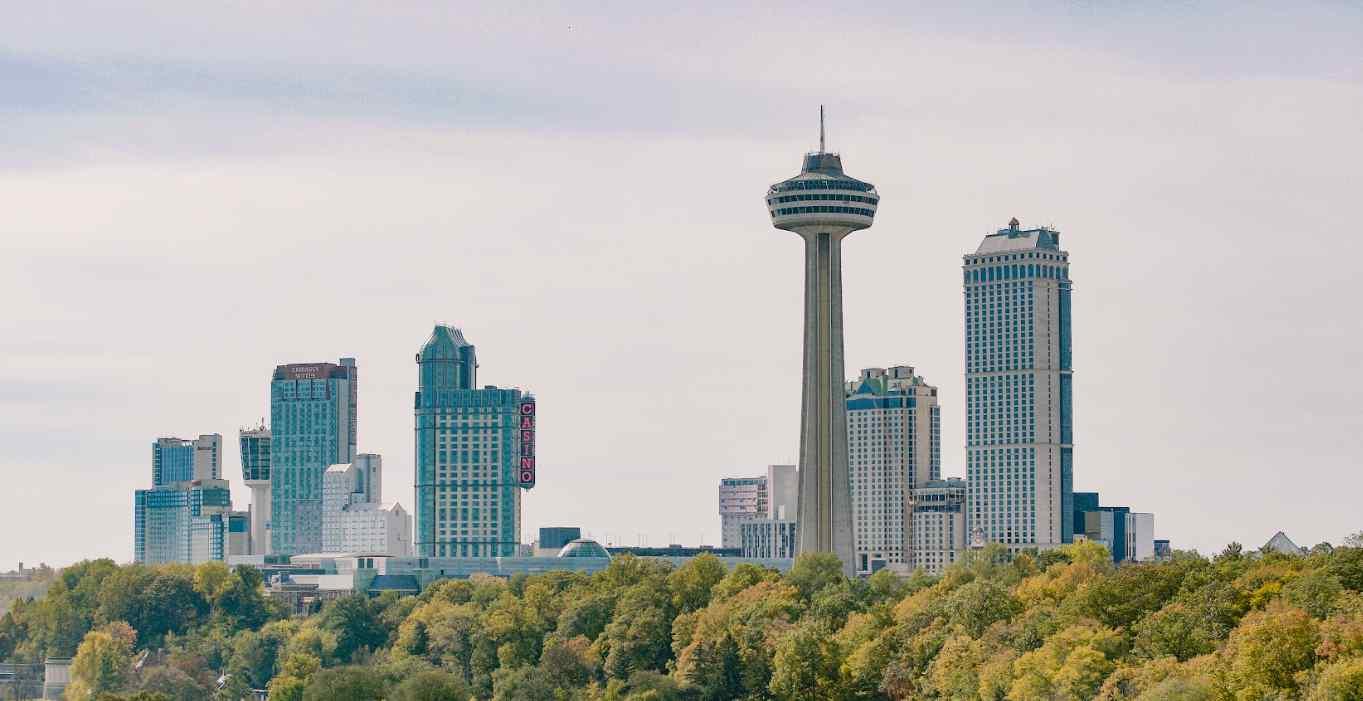 Is it Better to Book a Tour before You Arrive Niagara Falls for a Visit?
Table of Contents

Planning to visit Niagara Falls soon, and wondering whether you should book a tour before you arrive? Well, for that, you'll have to first identify your travel preferences. If you want it all seamlessly organized for you with cheerful guides entertaining you with all the details as you explore the city – booking a tour before your arrival in Niagara Falls would be the best thing to do.
Or if you're a first-time traveler or tourist with language barriers, you must book your tour before your visit. But if you love flexibility and freedom, you may not even need a tour at all! Just go solo, and create your own personalized experience!
Embrace the Mist, Feel the Magic: Choose Niagara Tours
Do you need to book Niagara Falls tours in advance?
If you've decided to take a guided tour, it's always sagacious to book a tour in advance. Especially, if you're traveling during peak season, you must book your Niagara Falls tour well in advance as slots can fill up quickly. However, if you prefer managing things on the go, then there's no need to book in advance and you can book your tour once you've arrived in the city of the falls.
Do I need to book a tour of Niagara Falls?
Yes! If you wish to take guided tours through the city, you'll need to book your tour at least one day in advance. 
Should I do a tour of Niagara Falls?
Absolutely! Given the city's majestic falls, artistic aura, signature boat tours, diverse culinary landscape, and long-long list of things-to-do & experiences-to-experience, a tour of Niagara Falls is a must for any travel enthusiast.
Nestled in the embrace of nature's breathtaking masterpiece, the city has a lot to offer its visitors. From unforgettable up & close encounters with the falls to breathtaking views along the Niagara Parkway, your tour-de-Niagara-Falls is going to be one of the best tours you'd have had! 
What to book at Niagara Falls?
When booking your adventure to Niagara Falls, consider a selection of captivating experiences that will make your visit truly unforgettable. Here are some suggestions on what to book:
Journey Behind the Falls (Canadian Side):
Gain a behind-the-scenes look at the falls by journeying through tunnels and portals that lead you to observation decks located directly behind the rushing waters. This experience on the Canadian side of Niagara Falls provides a truly immersive encounter with the falls' power.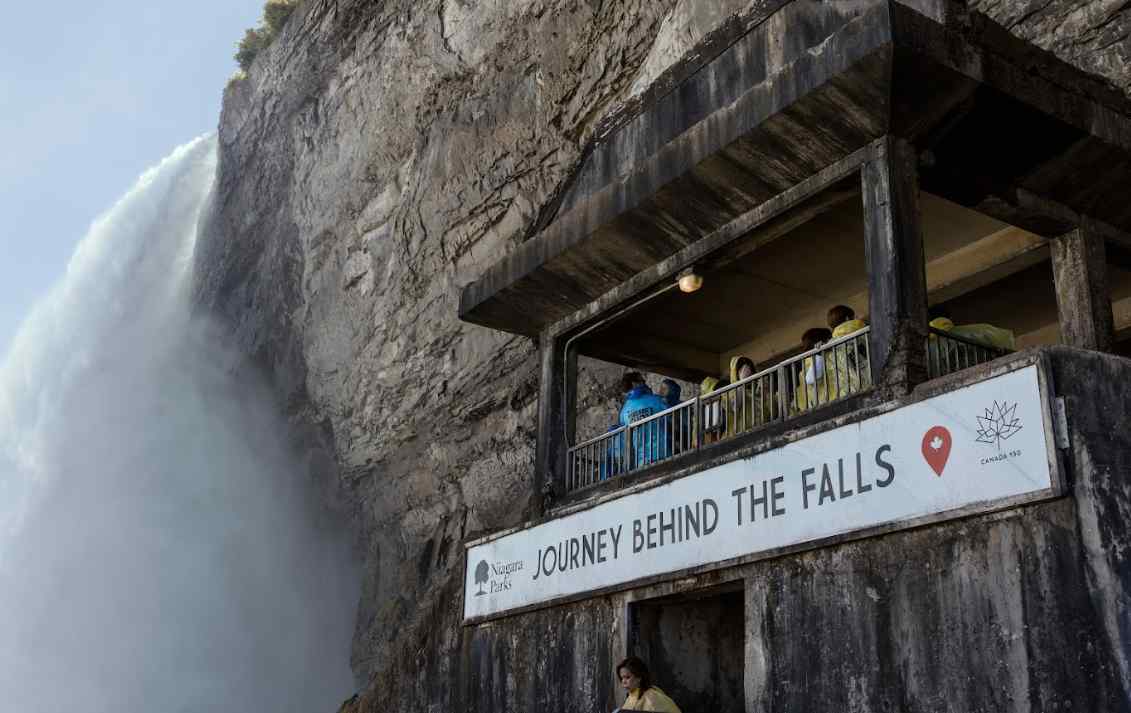 Hornblower Niagara Cruise (Canadian Side):
Embarking on this cruise promises an exhilarating and immersive encounter with the breathtaking beauty of Niagara Falls, Ontario. The cruise will take you to the base of the American Falls, Bridal Veil Falls, and the most famous of all, the Horseshoe Falls. This proximity provides breathtaking views and the opportunity to feel the mist and power of the falls.
Cave of the Winds (American Side):
For an up-close and personal experience on the US side of Niagara Falls, book a trip to the Cave of the Winds. Decked in a souvenir poncho and sandals, you'll ascend to the base of Bridal Veil Falls, where you can feel the spray and hear the roar up close.
Cityscape and Fallscape: Embark on Niagara's Best Tour
Maid of the Mist Boat Tour (American Side):
Immerse yourself in the heart of the falls with this iconic boat ride on the United States side of Niagara Falls. Feel the mist on your face as you cruise close to the thundering cascades, offering a unique and exhilarating perspective.
Niagara Helicopter Tour:
Elevate your perspective with a helicopter ride that offers a bird's-eye view of Niagara Falls and the surrounding landscape. Book the Niagara Falls Helicopter Tour and witness the vastness of the natural wonder from a breathtaking vantage point.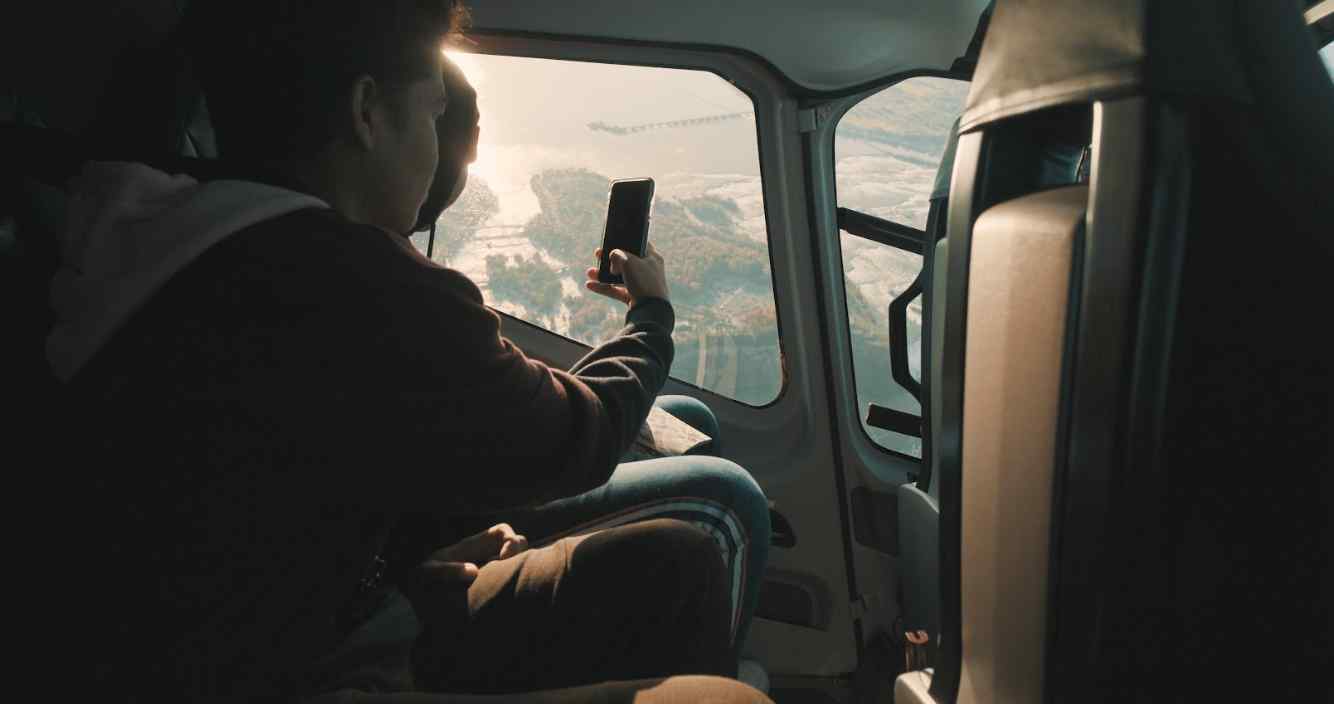 Niagara Falls Illumination:
Your trip to Niagara Falls shouldn't go without the Niagara Falls Illumination experience. Consider booking a spot for the nightly illumination of the falls and feel lively as the colorful lights transform the cascades into a mesmerizing display after sunset.
Niagara Gorge Hiking:
If you're a nature enthusiast, explore the trails around the Niagara Gorge for breathtaking vistas of the Niagara River, and a chance to connect with the surrounding landscape.
Local Culinary Experiences:
Indulge in the city's diverse culinary scene by booking a table at a restaurant offering stunning views of the falls or by sampling local delicacies in the heart of the city. 
From Streets to Cascades: Niagara City Tours Redefined
The best-est way to see-it-all & experience-it-all in Niagara Falls conveniently is by booking guided tours covering iconic destinations & experiences in the city. A guided tour will bring expert guidance & knowledge, convenience & time-saving, stress-free itinerary planning, and access to exclusive experiences on the table. Not sure what tours to opt for? Explore these top-rated Niagara Falls USA Tours, or Niagara Falls Canada Tours covering iconic Niagara experiences, and book your favorite one now!