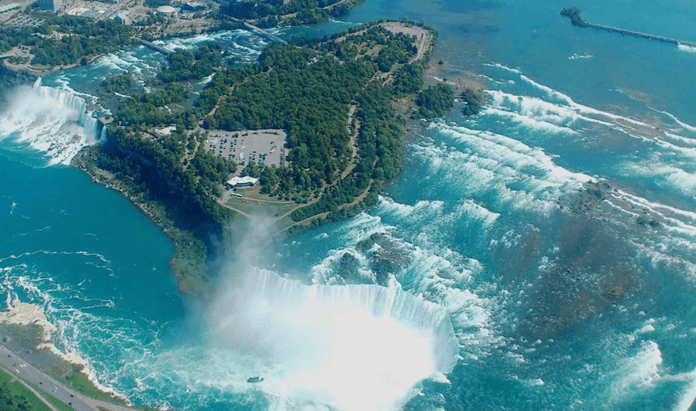 Niagara Falls Trip on a Budget: Tips To Save Money
Table of Contents

Eyeing a fulfilling visit to Niagara Falls and worried about your low budget? While it may seem like a destination reserved for those with deep pockets, it is possible to visit this heaven-on-earth on a budget. So, this time you plan your visit to Niagara Falls, plan wisely and we assure you'll be able to save a lot of money. Not sure where and how to begin? Here's a detailed account of how you can visit Niagara Falls on a budget with expert tips on how to save money without compromising on the experience.
Setting a Budget
We all fear the over-spending-guilt, isn't it? To save yourself from one during your Niagara Falls visit, it is sagacious to set a budget beforehand. Determine how much you are willing to spend on transportation, accommodation, meals, and activities. By having a clear budget in mind, you can make informed decisions and prioritize your expenses accordingly.
Choosing the Right Time to Visit
Timing of your visit has a lot to do with the budget you'd require for your Niagara Falls visit. Costs are significantly low when visiting during off season from November to January due to low demand. Visit to Niagara Falls can be relatively expensive during picking-up season when winter fades away or picking-off season when winter begins to set in. Your visit can be most costly during peak season in summer, from May to September as the demand is at a staggering high. 
Note that the choice of time to visit when costs are low comes with a compromise. During low season, many iconic attractions like Maid of the Mist (US side), Hornblower Niagara Cruises (Canadian side), and Whirlpool Aero Car (Canadian side). Other destinations like Cave of the Winds (US side) and Journey Behind the Falls may be subject to limited accessibility based on weather conditions.
Enjoy Premium Niagara Falls Night Tour with Riverwalk Boat Tour
Finding Affordable Accommodations
Niagara Falls offers a range of accommodation options catering to different budgets. Main tourist areas in close proximity to the falls and downtown Niagara Falls are most expensive. Consider staying in budget-friendly hotels, motels, or hostels located slightly away from the main tourist area. Alternatively, you can also explore vacation rentals or camping options for a more adventurous experience.
Transportation Options
Public transportation is the next best option to cut down costs while you're on your Niagara Falls visit. You'll find plenty of free or cheap transportation options that connect accommodations and tourism attractions throughout the city of Niagara Falls like WEGO Bus, Niagara Falls Transit, GO Transit, and Taxis & Ride-Sharing Services. Many hotels also offer shuttle services to the falls, saving you transportation costs. Additionally, you should plan to visit locations within walking distance orderly.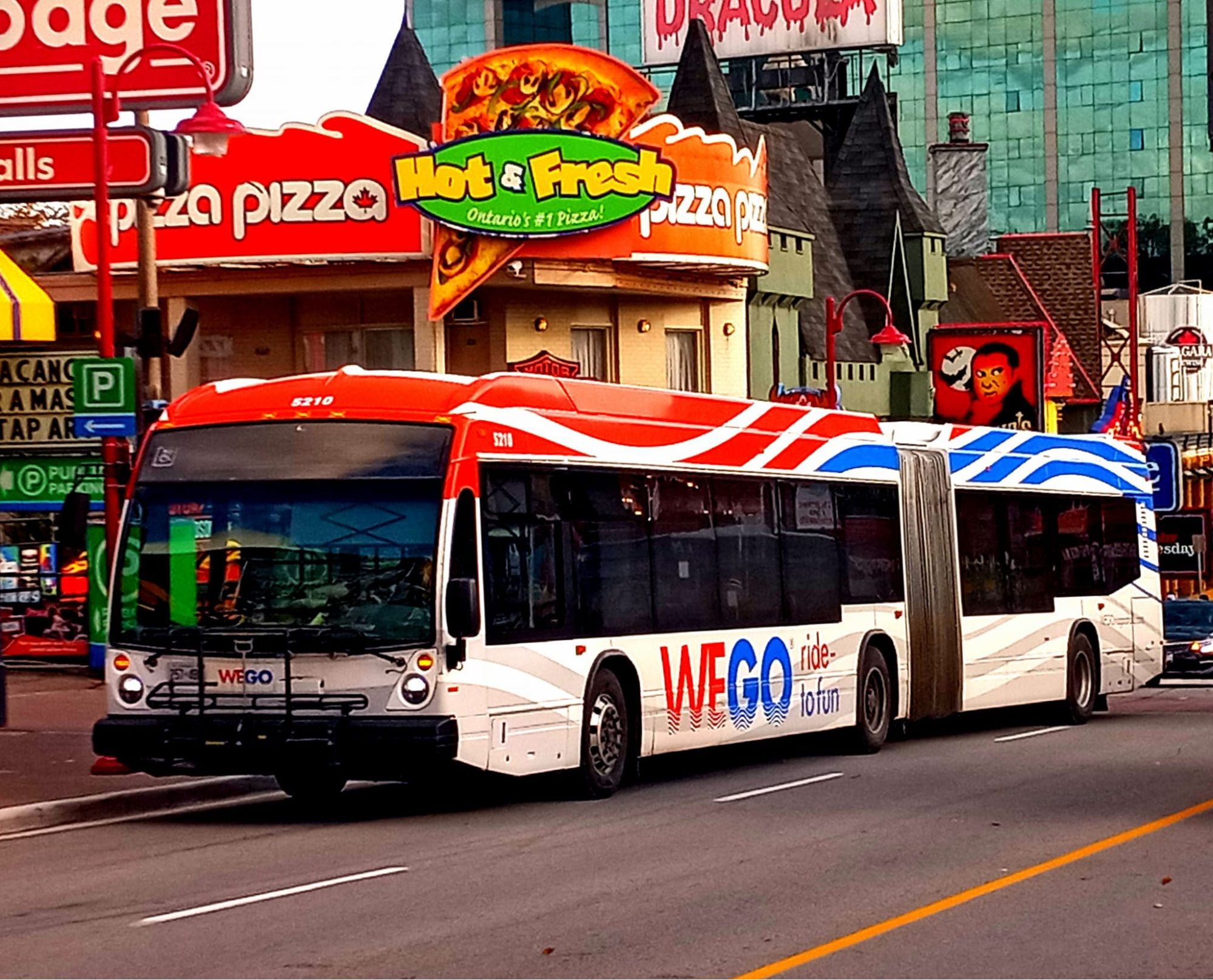 (credit: Brian Walker / Facebook)
Travel with a Group
One best [perhaps the fun way] to lower your Niagara Falls visit cost is traveling with your travel-clan. On one hand, with family & friends you can spice up your tour. On the other hand, it will split costs for accommodation, transportation, and even meals. Ultimately, you'd have to bear lower per head expenses. 
Guided Tours
Trial and errors can cost you heavily if you explore the city on your own. A reasonably priced guided tour can help you avoid cost escalations and see the best of Niagara Falls at a reasonable price. Not sure what guided tours to consider? Explore these Niagara Falls, USA Tours and Niagara Falls, Canada Tours and choose the one that best suits your budget. Low prices guaranteed!
Free and Budget-Friendly Activities
Yet another way to save money when visiting Niagara Falls is to eye for free and budget-friendly activities and experiences. Though the three falls are the main highlight [not to be missed at all], there are also several free and budget-friendly activities and tourist attractions to enjoy in the area. Here are a few Niagara Falls attractions you should consider. 
Observing the Falls
When in Niagara Falls, the very sight of the falls is enough to make your trip to Niagara Falls worth it. You can ogle the beauty of Canadian Horseshoe Falls, American Falls, and Bridal Veil Falls from vantage points on both sides of the border. On the Canadian side, Queen Victoria Park, Niagara Parkway, and Dufferin Islands offer several stunning views of the falls. Horseshoe Falls Overlook (Terrapin Point), Niagara Falls State Park (U.S. Side), Luna Island, and Goat Island on the US side provide points to witness the beauty of falls. 
Niagara Parkway
The Niagara Parkway offers a picturesque walking route along the Niagara River, connecting Niagara Falls with Niagara-on-the-Lake. Enjoy a leisurely stroll, take in the views, and make stops at various points of interest along the way – all for free!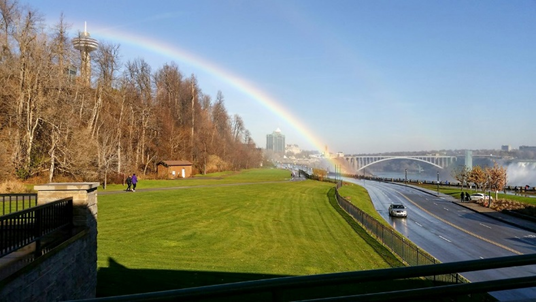 (Credit: Niagara Parks / Facebook)
Floral Clock
As you walk around Niagara Parkway, you'd be amazed to see the Floral Clock – a large clock face made of colorful flower beds. Take your opportunity to stop by this intricate display and click some memorable photos. 
Niagara Parks Botanical Gardens
Another free-entry attraction that should be on-theme is Niagara Parks Botanical Gardens offering a peaceful and picturesque retreat from the bustling tourist areas. Whether you are a nature enthusiast, a flower lover, or simply seeking tranquility, the gardens provide a delightful experience with their stunning displays, serene trails, and captivating wildlife. Please note that while entry to the park is free, the parking here is metered.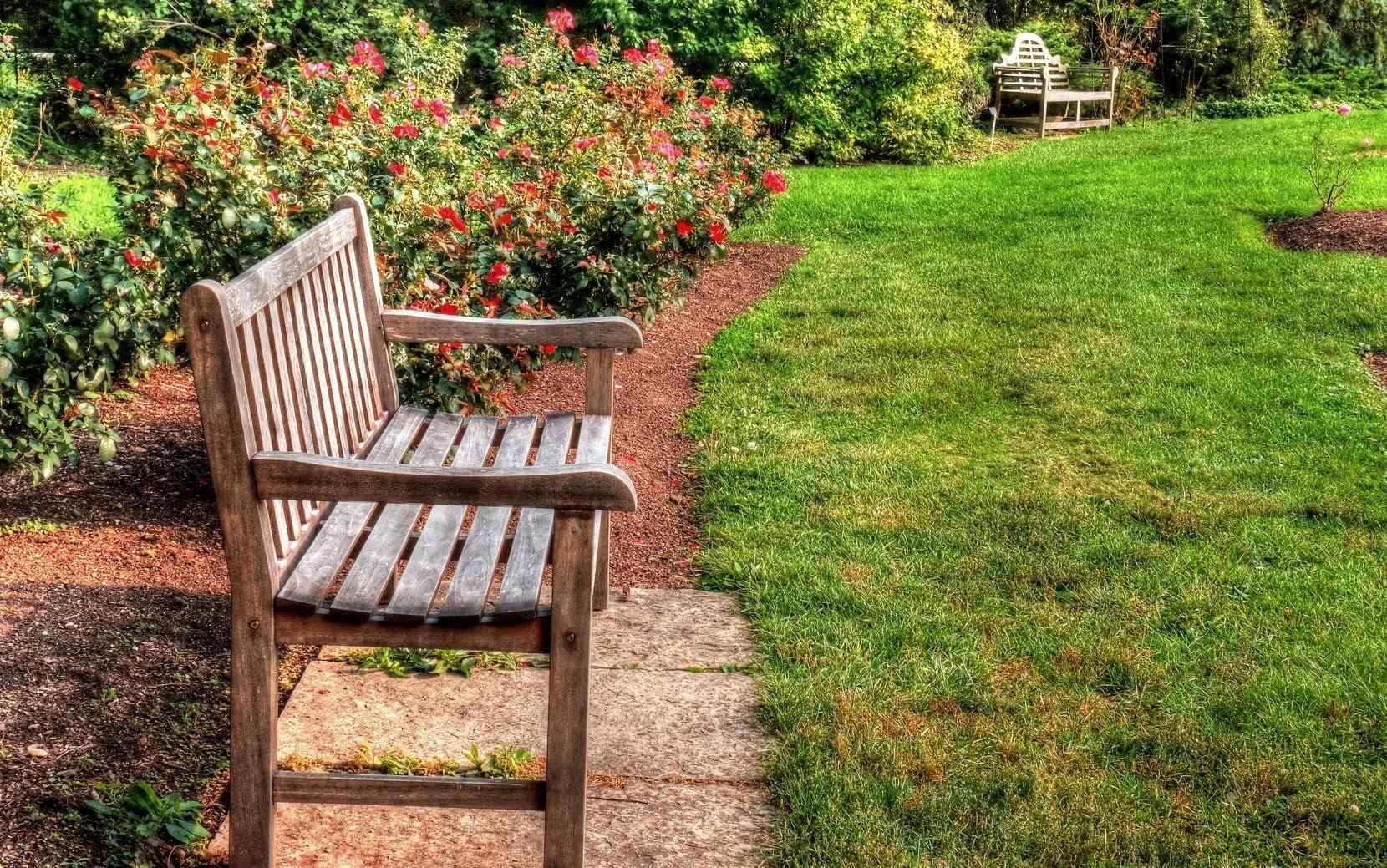 (Credit: Frank McPhee/Facebook)
Niagara Glen Nature Reserve
Located near the falls, the Niagara Glen Nature Reserve is a tranquil oasis of natural beauty. It's free and open to the public daily. It's a good idea to hike through its beautiful trails, admire the unique flora and fauna, and find a peaceful spot to relax by the river.
Dufferin Islands
Dufferin Islands, situated just south of the falls, is a serene park with a series of small islands connected by footbridges. The best part is that it is free to visit [though the parking metered]. Take a leisurely stroll and capture beautiful photographs whilst you enjoy the peaceful ambiance of this hidden gem.
Fireworks and Light Show
During select evenings throughout the year, Niagara Falls hosts captivating fireworks displays and illuminated light shows. Check the schedule in advance and plan your visit accordingly to enjoy this magical spectacle for free.
Clifton Hill
While some attractions on Clifton Hill require payment, you can still enjoy the lively atmosphere and vibrant surroundings for free. Take a walk along the street, people-watch, and soak in the energetic ambiance.
Enjoy a Hassle-Free Niagara Falls Night Tour with Our Expert Guides!
Niagara Falls History Museum
If you're interested in the history of the area, visit the Niagara Falls History Museum. While there may be a small fee for certain exhibitions, the museum offers free admission on Thursdays from 5:00 pm to 9:00 pm. Explore the exhibits, ogle artifacts and artwork, interact with the interactive displays, and pose for your favorite shots. 
Niagara Falls State Park (U.S. Side)
If you're on the U.S. side of Niagara Falls, visit Niagara Falls State Park. While parking fees may apply, the park itself is free to explore. You can walk along scenic trails, visit observation points, and enjoy the beauty of the falls from the American side.
As a side note, traveling on a budget doesn't mean compromising on experiences. By planning ahead, being resourceful, and making smart choices, you can have an incredible travel experience while keeping your expenses under control. Use these expert tips to save costs and make the most of traveling to Niagara Falls. Happy Niagara Falls exploration!