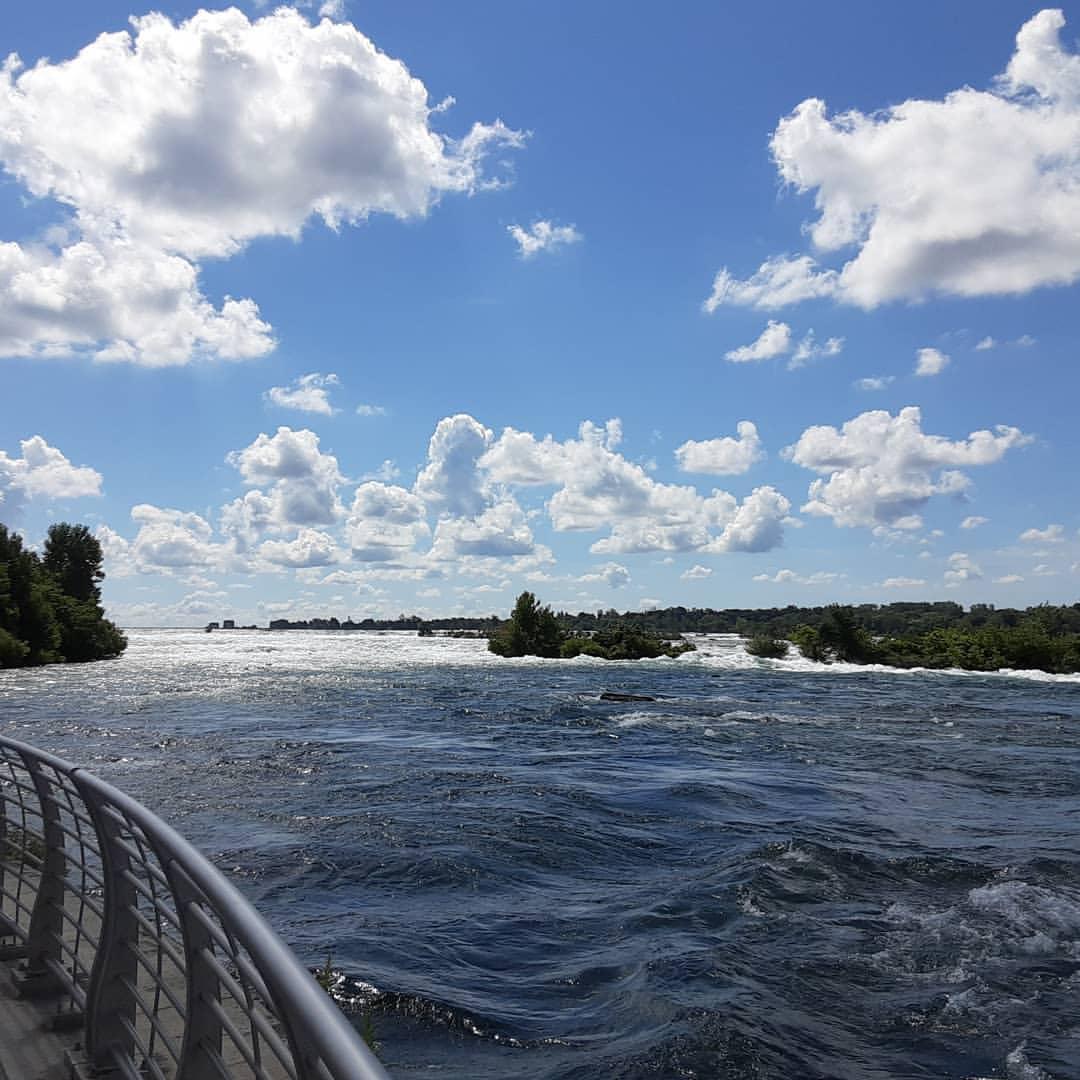 How to Get to Goat Island, Niagara Falls: Your Gateway to Spectacular Views
Keep Exploring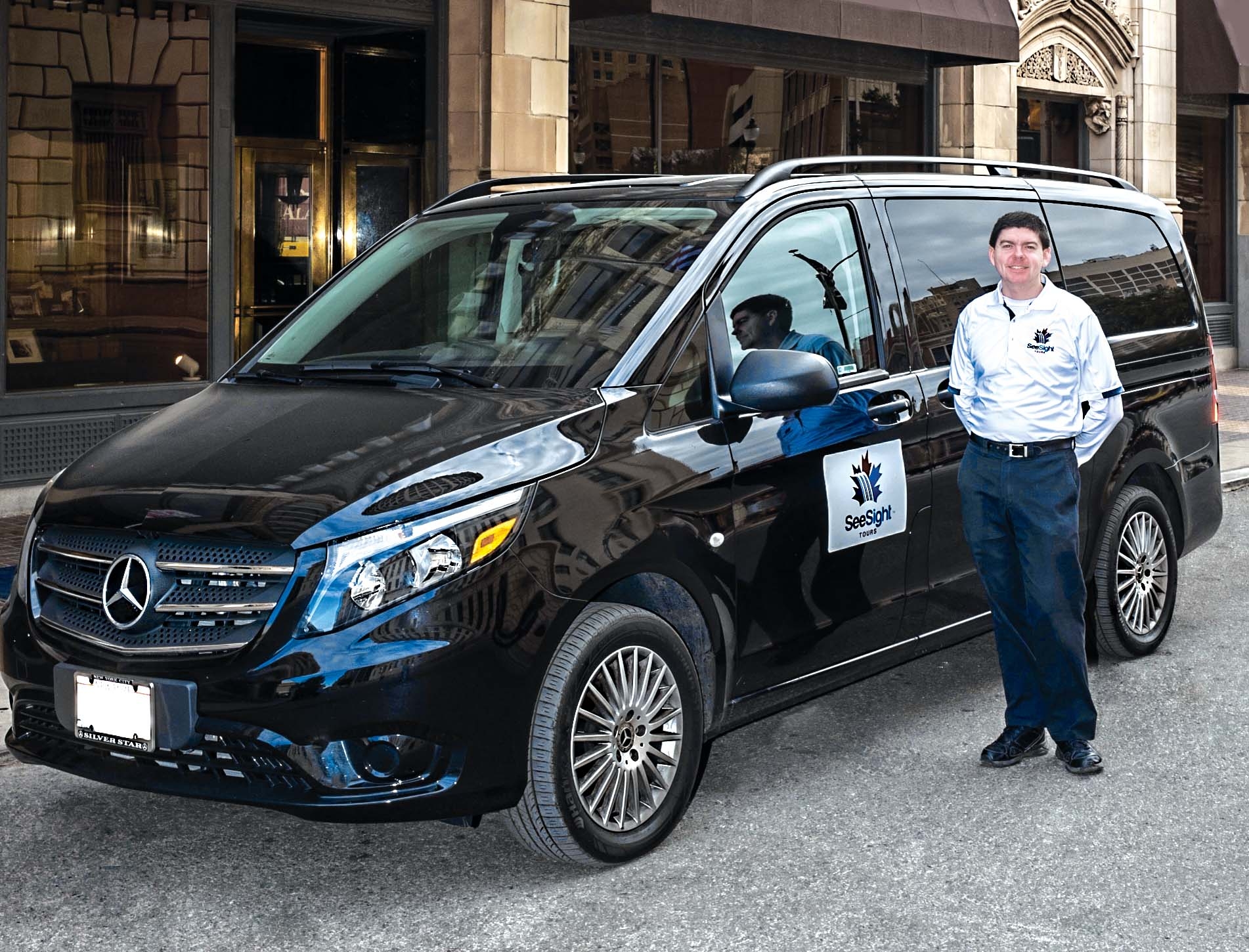 Private Tour of Niagara Falls USA
$879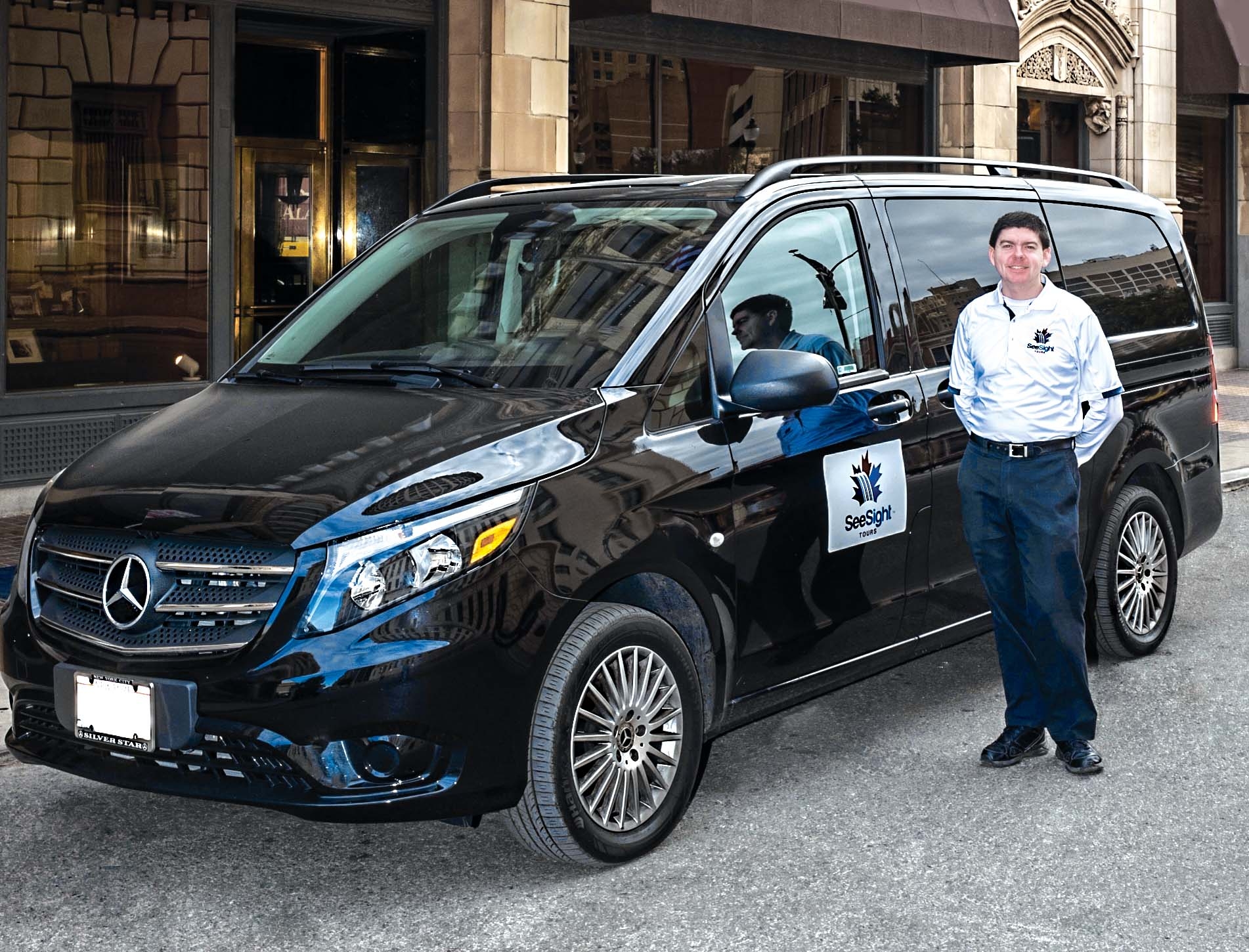 Private Tour of Niagara Falls USA
$879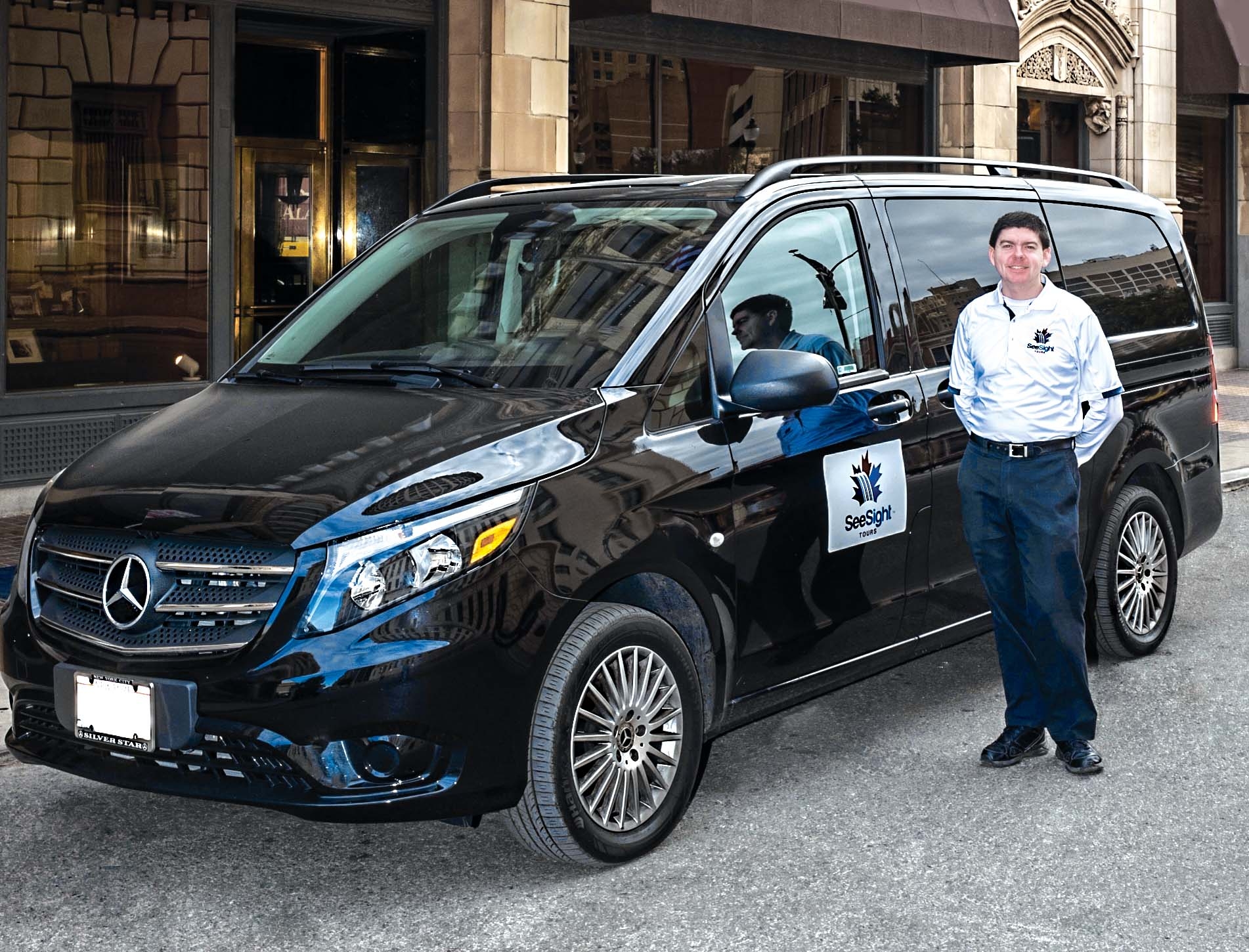 Private Tour of Niagara Falls USA
$879
Table of Contents

Are you ready for an adventure like no other? Look no further than Goat Island, previously known as Iris Island, a captivating slice of paradise nestled amidst the roaring beauty of Niagara Falls.
In this blog post, we'll answer your burning questions about visiting Goat Island, including how to get there, whether there's an admission fee, and the wonders that await you. So, let's dive in and unveil the secrets of this awe-inspiring destination!
Take in the Gorgeous Sights of Goat Island on a Walking Tour!
Are you allowed to go to Goat Island?
Absolutely! Goat Island is a popular destination for tourists visiting Niagara Falls on the U.S. side. As part of Niagara Falls State Park, there are no fees to visit Goat Island, Three Sisters Islands, Terrapin Point, or Luna Island (nestled right next to the American Falls). However, fees do apply for attractions like the Cave of the Winds and parking.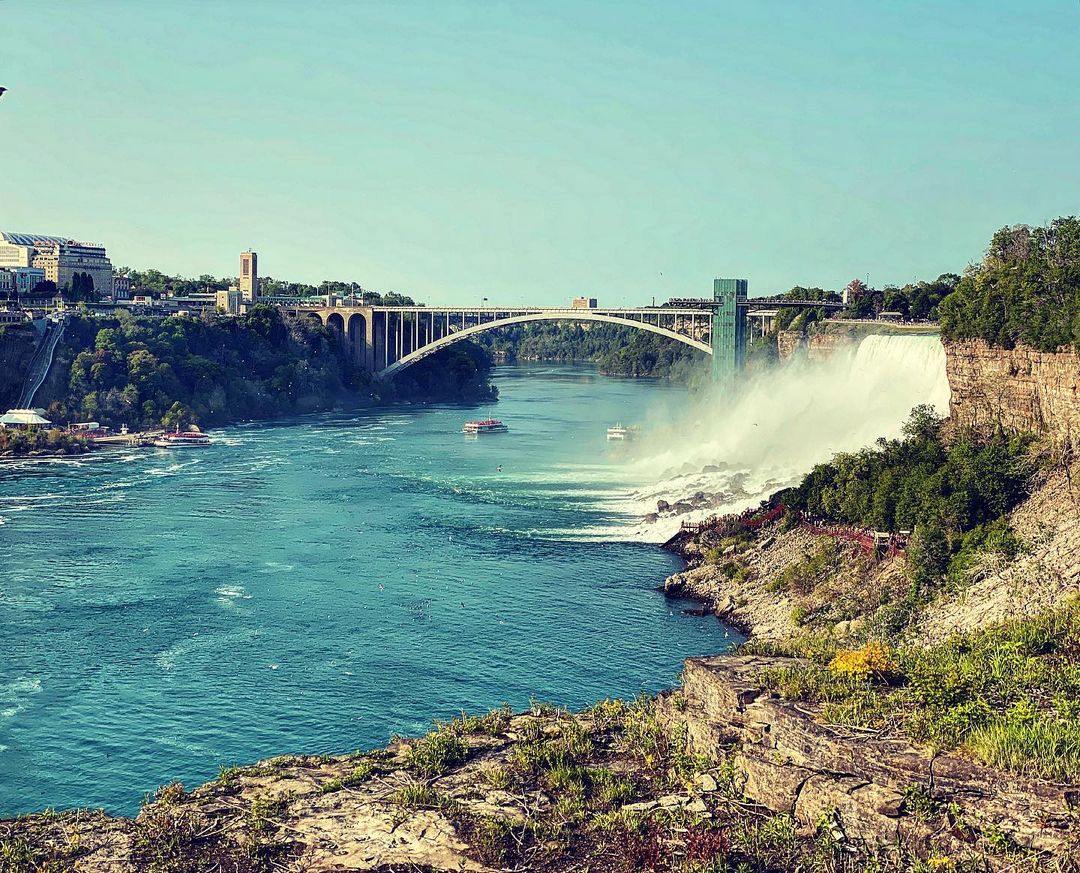 (Photo via @patras91 / Instagram)
How Do I Visit Goat Island?
There are many convenient ways to visit Goat Island. You can either walk onto the island via the Rainbow Bridge or take the scenic Niagara Scenic Trolley bus. We highly recommend the trolley, as it offers a comfortable ride for just $4. With the wristband they provide, you can hop on and off at any stop along the route, allowing you to explore Goat Island and its surroundings at your own pace.
Best Way to Get to Goat Island
The best way to visit this serene oasis is by booking an all-encompassing Ultimate Niagara Escape Tour that ensures your journey is nothing short of extraordinary. Departing from your desired location in Niagara Falls USA, this tour weaves together convenience and awe-inspiring sights, whisking you away to the enchanting Goat Island in the middle of Niagara Falls. Prepare to be enthralled by the majestic views of the falls and the surrounding natural wonders that will leave you spellbound. 
But that's not all – this remarkable tour extends its embrace to include other renowned attractions such as Whirlpool State Park, the legendary Maid of the Mist, and the exhilarating Cave of the Winds. With transportation seamlessly taken care of and a knowledgeable guide to illuminate your path, this tour is the ultimate choice for those seeking an unforgettable and fulfilling experience in the mesmerizing realm of Niagara Falls.
Get the Ultimate Niagara Falls, USA Experience with a Guided Tour!
Does It Cost Money to Go to Goat Island?
No, there are no fees to visit Goat Island, Three Sisters Islands, Terrapin Point, or Luna Island. However, please note that fees do apply for specific attractions in Niagara Reservation State Park such as the Cave of the Winds and parking.
Explore the Tranquil Oasis: Goat Island
Escape to the serene beauty of Goat Island, an exclusive haven nestled in the heart of the oldest State Park in the USA, in the scenic Niagara River. Located between the Bridal Veil Falls and the Horseshoe Falls, this small island offers a tranquil retreat for nature lovers and adventure seekers alike. It boasts a remarkable variety of native plant species, thriving on the spray from the Falls, which creates a natural nursery for their growth. The island's natural allure and beauty remain intact, providing an unforgettable experience for all visitors. So what are you waiting for? Come and immerse yourself in the spectacular views of Niagara Falls State Park!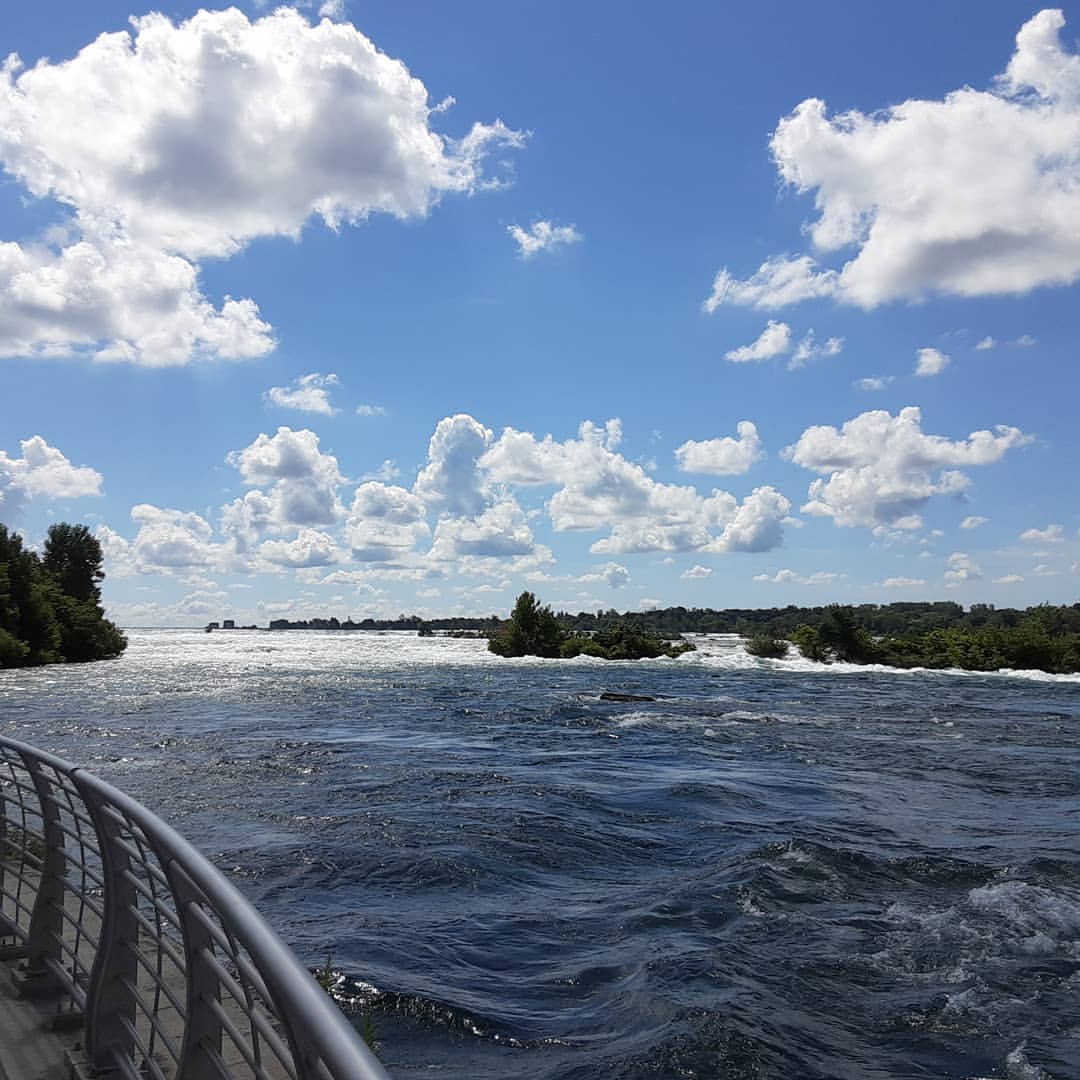 (Photo via @christiankaloi / Instagram)
Immerse Yourself in Natural Wonders
Take a stroll across the magnificent footbridge that connects Goat Island to the Three Sisters Islands and immerse yourself in the breathtaking panoramic views from Terrapin Point. Indulge your senses at the Top of the Falls Restaurant, where sumptuous cuisine and stunning vistas go hand in hand. During your visit, don't forget to see the Tesla Monument housed on the island, which pays tribute to the Serbian-American engineer, inventor, and futurist, Nikola Tesla! 
Unforgettable Experiences Await
For a truly unforgettable experience, venture into the Cave of the Winds and feel the raw power of the cascading waterfalls up close and personal. As the sun sets, witness the magic of Goat Island with illuminated waterfalls and nightly fireworks displays that will leave you spellbound. If you're overwhelmed with all these tourist attractions, what you need is proper planning before embarking on a tour. Here's how you can plan a trip to Niagara Falls!
Walk with us on a Guided Niagara Falls USA Tour!
Goat Island has a rich history dating back to the early pioneer days. It got its name after John Stedman, who kept a herd of goats on the island. Augustus Porter in the middle 19th century recognized the long-term value of the Falls as a tourist attraction and resisted altering the island's natural environment. In 1885, this scenic island was included in the Niagara Falls State Park, cementing its place as a cherished natural treasure.
A Tribute to Visionary Efforts
Goat Island owes its preservation and enchanting ambiance to the visionary efforts of Frederick Law Olmsted, who recognized its significance in the middle of the 19th century. Impressed by the island's scenic beauty, he documented in 1879 that he had traveled four thousand miles throughout the continent "without finding elsewhere the same quality of forest beauty which was once abundant about the falls, and which is still to be observed in those parts of Goat Island where the original growth of trees and shrubs had not been disturbed…"
Olmsted noticed that the mist of the falls created a natural nursery for indigenous plant life on the island, ensuring that it remained a haven for both nature and visitors. Also a mastermind behind Central Park in New York City, he worked tirelessly for Niagara Reservation. 
Conclusion
Whether you're seeking a tranquil morning stroll, a romantic evening excursion, or a memorable family adventure, Goat Island is the perfect destination. Witness the serene beauty of this hidden gem, indulge in its luxurious amenities, and create unforgettable memories amidst the thundering Niagara Falls.
Plan your visit to Goat Island now and let its enchantment leave a lasting impression on your heart!