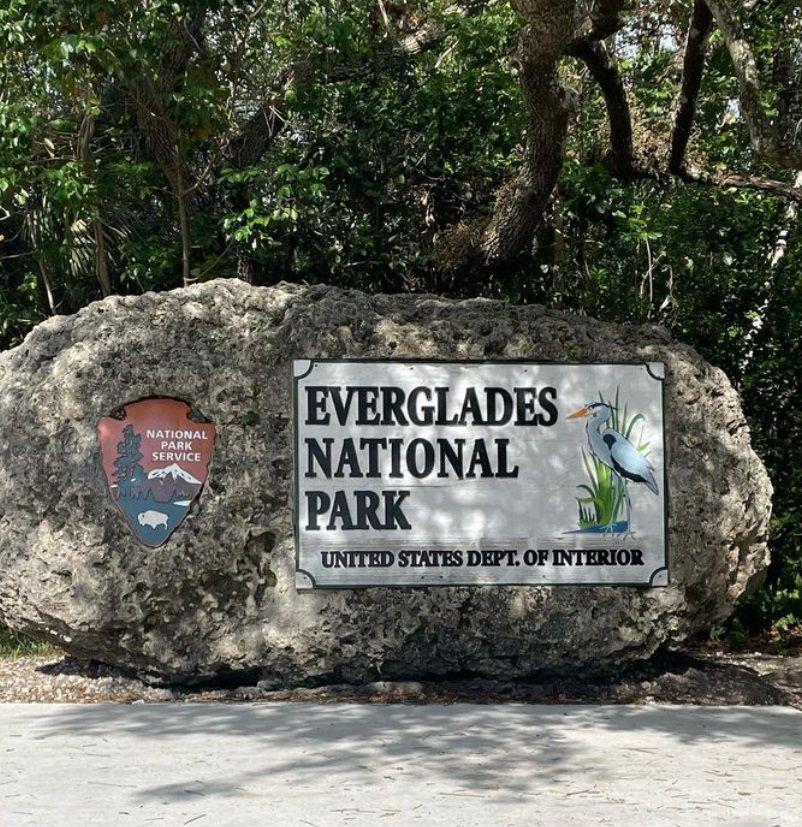 Everglades national park: airboat tour and wildlife show
Table of Contents

Love watching & interacting with animals enjoying their life to the fullest in their natural habitats? Everglades National Park has to be your next stop in Miami, South Florida. This park proudly preserves the southern twenty percent of the original Everglades in Florida, making it the largest tropical wilderness in the United States. More importantly, the park serves as the preserved natural habitat for rare & endangered species. Spanning over nearly 1.5 million acres, the park nests 36 threatened or protected species, 350 species of birds, 300 species of fresh and saltwater fish, 40 species of mammals, and 50 species of reptiles. Such a vast & varied geography, flora, and fauna make this park a wonderland for nature-lovers.
The best way to explore this expansive park is an airboat tour zipping through the wetlands and swamps. Apart from this, wildlife shows add to the uniqueness of this park, as these shows allow visitors to interact with [and even hold in arms] some species. Here, we have rounded up all the things you need to know about Everglades airboat tour and wildlife show.
Enjoy Everglades Express from Miami with Airboat Ride
Everglades Airboat Tour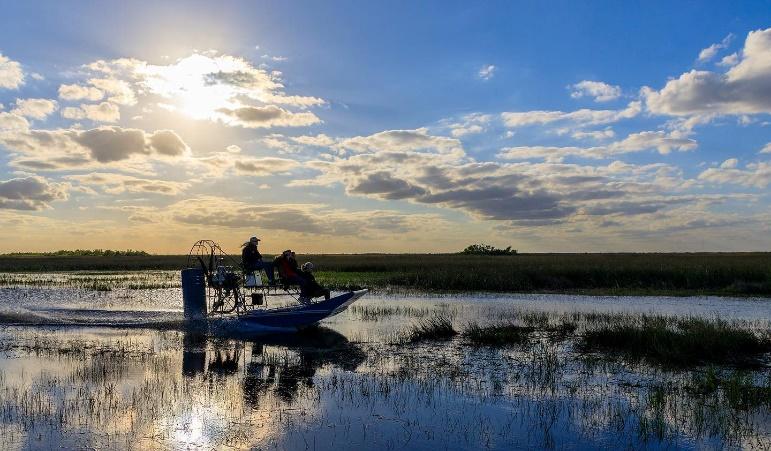 (Credit: Michael Fryd / Facebook)
At present, only three airboat service providers are licensed to provide professional airboat tours inside the Everglades National Park: Coopertown Airboats, Everglades Safari Park, and Gator Park. And if you're concerned about the environment, here's a key takeaway for you: all the airboats operating in the Everglades are eco-friendly, with no harmful effect on the vital habitat that nurtures some rare & endangered species. Above all, as you meet some of the endangered species here, you'll realize your responsibility towards making this earth a safer place for these animals – for these inhabitants of earth are as entitled to be preserved as humans!
An airboat tour through the Everglades would take you on an exciting journey filled with stunning sights of wildlife enjoying themselves within their natural habitats. As you ride on an exciting open-air boat, you'd be excited to spot alligators, turtles, and birds that call Florida their home. A guide would provide you with all the necessary details about the species found here, their key characteristics, the extent of extinction-danger some endangered species face, and so on.
Take a Guided Excursion to National Everglades Park!
Airboat tour covers approximately 9 miles of Everglades National Park. As your airboat propels through the shallow & misty water, you'll be treated with ever-so-scenic views of untampered natural habitats featuring wetlands, swamps, prairies, small islands, sawgrass, mangroves, forests, and unique wildlife. You'll find plenty of photo ops along the way. So, be sure to keep the cameras and phones fully charged!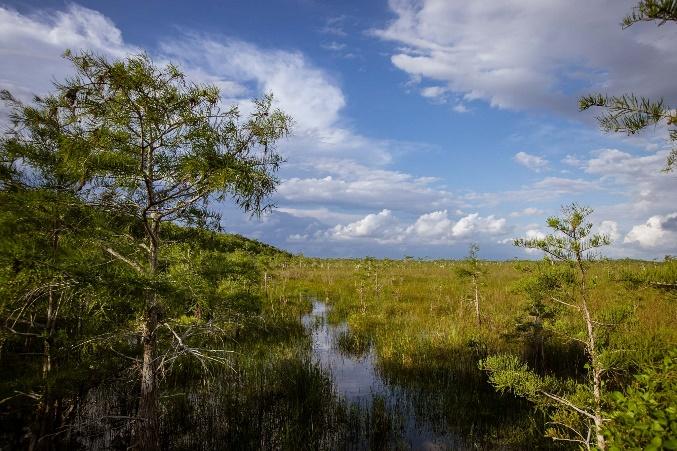 (Credit: National Everglades Park / Facebook)
Your tour would begin with a sneak peek into the vast open sawgrass often dubbed as the "River of Grass", giving Everglades its name: 'Ever' from the word forever, and 'Glades', an old English term for grassy open place. You'd be close enough to this river of grass to touch and feel the grass. If you're lucky enough to catch a sunset here, this is going to be one the best sunset views you'd have seen in your life. A setting sun behind undulating patches of sawgrass is something we all yearn for, isn't it?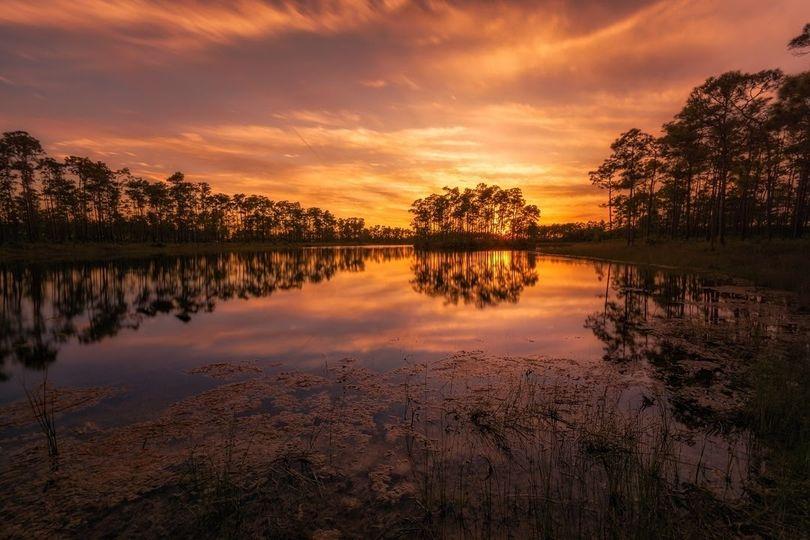 (Credit: National Everglades Park / Facebook)
Next, you'll pass through the Hardwood Hammock, a small island raised 1 to 3 feet above the sloughs & prairies. These islands host small forests featuring subtropical and tropical trees. You may spot raccoons, whitetail deer, and/or wild boars hopping in & around the trees, and relish their beauty and nimbleness. You might be lucky enough to spot the elusive Florida panther as well.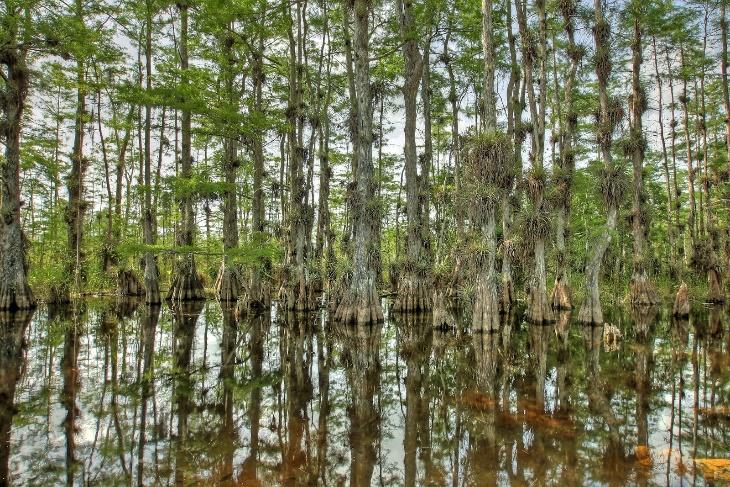 (Credit: Everglades National Park / Facebook)
After this, you'd be taken to the Alligator Holes. These holes are integral to alligator-survival and are created by alligators with their claws & snouts at low spots to create small ponds free of vegetation. Alligators beat the dry season by submerging themselves in these holes and feed upon the animals that wander through these holes. Here, you'll find plenty of alligators in size-range you'd never ever have seen before – and that too from just a few inches far!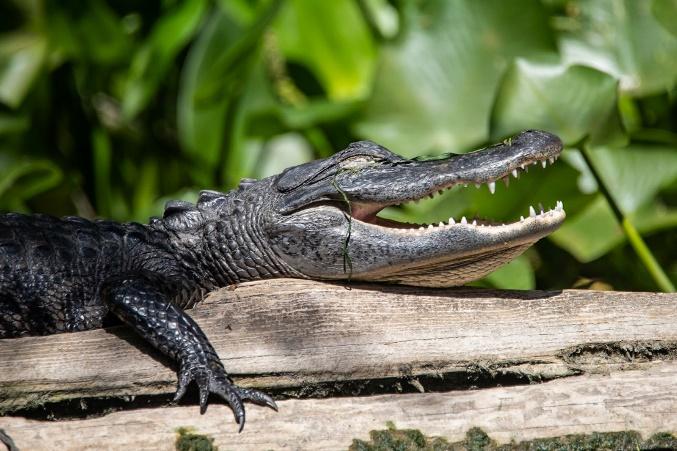 (Credit: National Everglades Park / Facebook)
Enjoy Best of Miami Tour + Everglades
In & around Alligator Holes, you'll see abundance of glades wildlife. Spot the Purple Gallanule, Florida's most colorful bird. You'd be amazed to see how shades of cherry red, sky blue, moss green, aquamarine, indigo, violet, and school-bus yellow blend gradually from its head to tail. You'll also catch sights of Everglade Snail Kites, mid-sized raptors that feed on apple snails, searching for prey near water's surface to feed themselves. Apart from this, you'll also catch glimpses of herons, grackles, turtles, raccoons, and several other animals that call Everglades their home.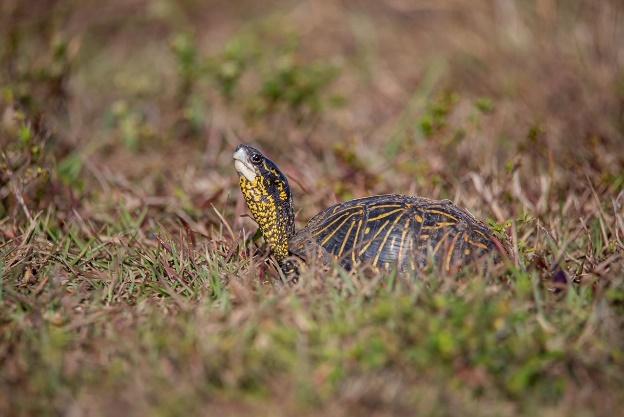 (Credit: National Everglades Park / Facebook)
Interesting to know? It is far more interesting to see all this on an airboat! So, next time you visit Miami, Florida, don't let go of this opportunity to interact with the wildlife in a unique way.
Reserve Your Spot for VIP Private Tour of Miami
Everglades Wildlife Show
You can top up your Everglades National Park experience with a wildlife show providing you the unique opportunity to interact with animals [you'd not even have thought of!]. For animal lovers, this means a life-time opportunity to appease their love for animals, and that too in a unique way.
If you're daring enough, you'll get the opportunity to take a baby alligator in your arms and pose for a candid shot. As a matter of fact, this opportunity to see and interact with alligators, the most iconic animal of Florida, is a major lure for most of the visitors. So, if you're not zoo-phobic, we'd recommend experiencing & celebrating this epic moment. Don't worry as you hold the baby gator! There's no danger in this, as the Everglades National Park crew is quite attentive.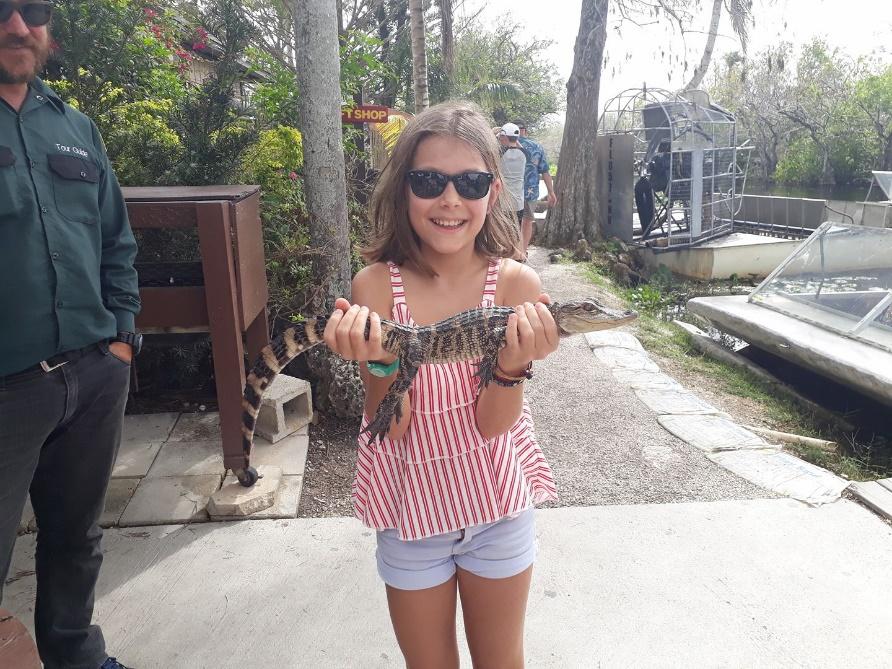 (Credit: Stéphanie Prieur/ Facebook)
Apart from this, you can also take boa, macaws, peacocks, lemur, skunk, and turtles in your arms, interact with them, and feed them. Other wildlife shows also feature great displays of a variety of snakes including Brooks Kingsnake, Blackpine, Florida King Snake, and Red Rat Snake. Everglades Safari Wildlife Show is also a not-to-miss wildlife show featuring alligators, crocodiles, and other wonderful creatures.
All in all, your Everglades airboat tour is going to be an exciting one filled with on-the-site lessons about these prestigious members of the animal kingdom. Not sure where to start? Explore these top-rated Miami Tours featuring visits to National Everglades Park & beyond.