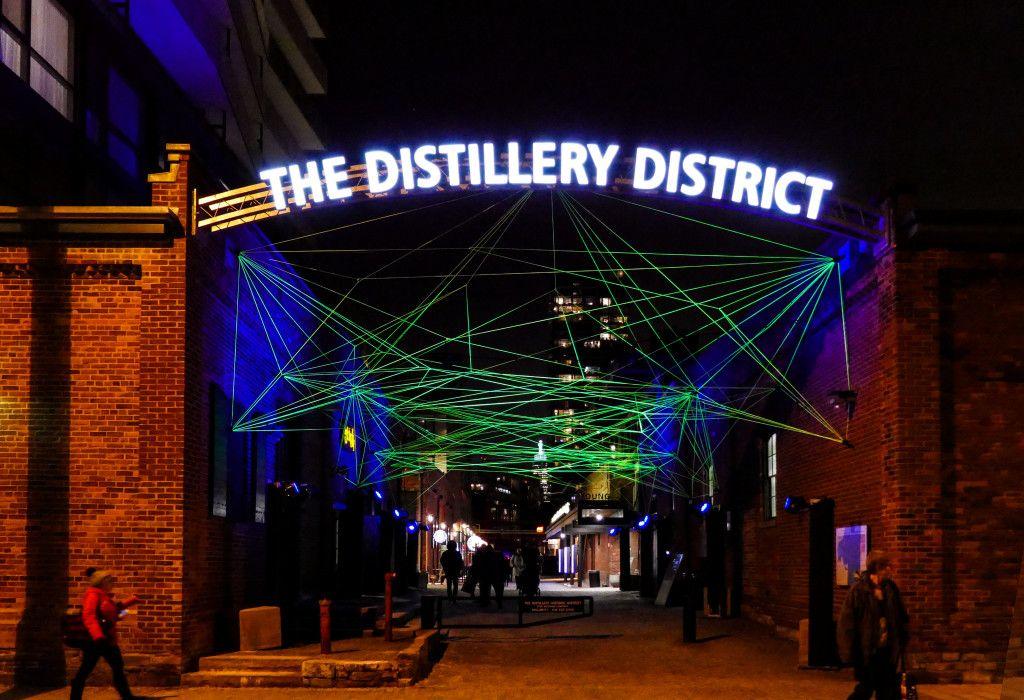 Visiting the Toronto's Historic Distillery District in 2023 - Complete Guide
Keep Exploring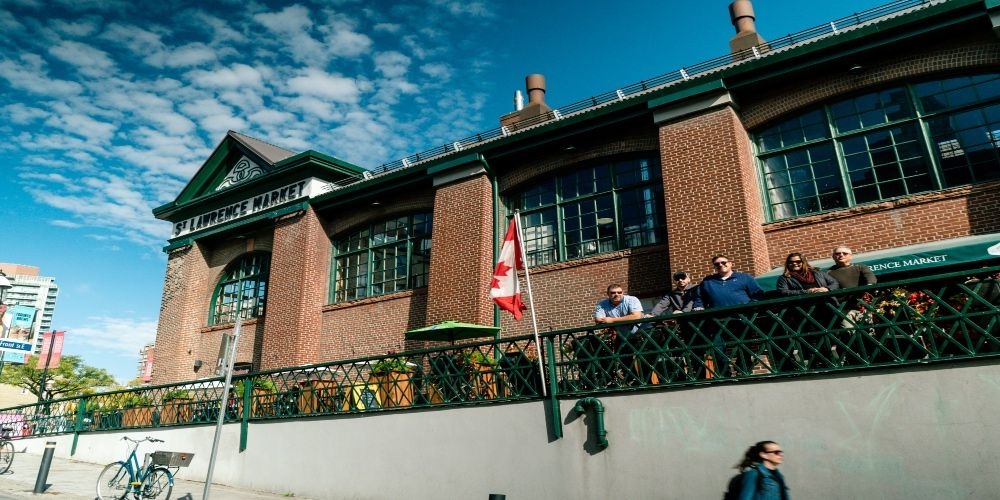 Best of Toronto Walking Tour
$139
Toronto Food Walking Tour
$119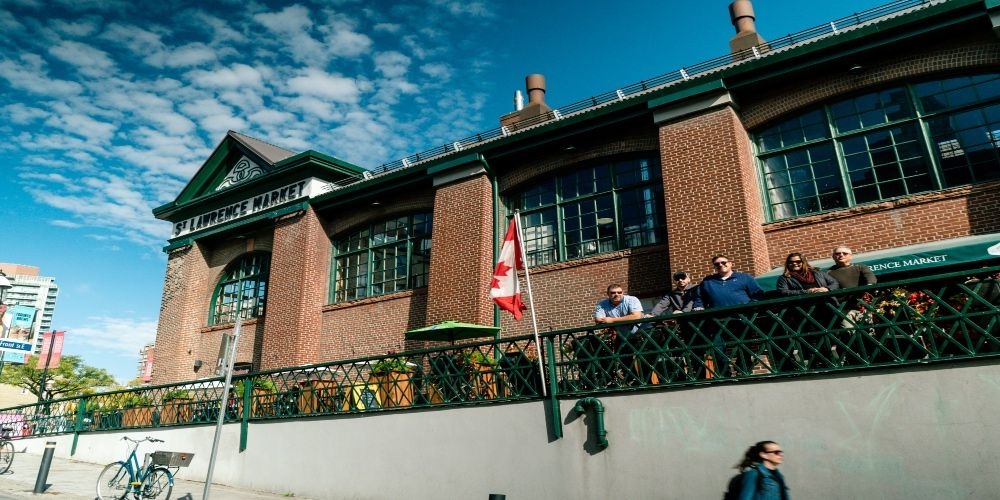 Best of Toronto Walking Tour
$139
Toronto Food Walking Tour
$119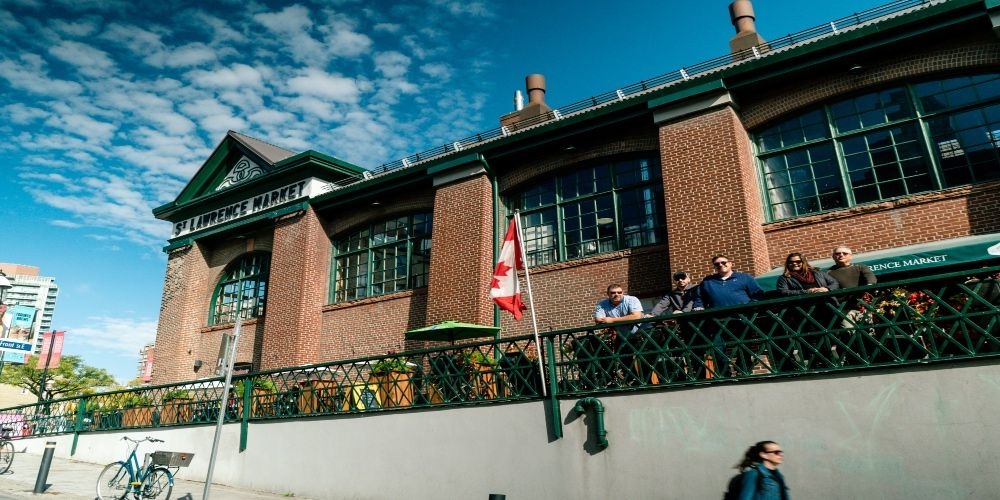 Best of Toronto Walking Tour
$139
Toronto Food Walking Tour
$119
Table of Contents

If you're looking for a unique and captivating experience during your visit to Toronto, look no further than the historic Distillery District. Located just east of downtown, this vibrant neighborhood offers a perfect blend of Victorian-era charm, industrial architecture, art galleries, coffee shops, and more. In this complete guide, we'll take you on a virtual tour of the Distillery District, providing valuable information, insider tips, and answering frequently asked questions to ensure you make the most of your visit.
Book Your Toronto Tour, Starting At Only $149!
Discover the Rich History
The Distillery District is home to the renowned Gooderham and Worts Distillery, which was established in the 1830s and played a significant role in Toronto's development. As you stroll through the district's cobblestone streets, you'll be surrounded by beautifully preserved industrial buildings that harken back to the Victorian era. Take a moment to appreciate the stunning architecture and imagine the bustling activity that once filled these historic walls.
Immerse Yourself in Art and Culture
The Distillery District is a haven for art enthusiasts. Explore the various art galleries showcasing local and international talent, such as the Corkin Gallery. From contemporary masterpieces to thought-provoking installations, there's something to inspire every art lover. Keep an eye out for unique exhibitions and events that frequently take place in this thriving artistic community.
Indulge in Culinary Delights
After exploring the art scene, treat yourself to a culinary adventure in one of the district's many delightful restaurants and cafes. Mill Street Brewery offers award-winning craft beers and delicious pub fare, while the district's coffee shops are perfect for a quick pick-me-up or a leisurely afternoon of people-watching. From traditional Canadian dishes to international cuisines, the Distillery District has something to satisfy every palate.
Guided Tours and Segway Adventures
To truly immerse yourself in the history and charm of the Distillery District, consider joining a guided walking tour or a thrilling Segway adventure. Knowledgeable guides will take you through the district's hidden gems, providing fascinating insights into its past and present. These tours offer a unique perspective and ensure you don't miss any of the district's hottest tourist attractions. You can also book a private tour of Toronto and get a chance to explore all the beautiful attractions in luxury.
Special Events and Festivals
One of the highlights of visiting the Distillery District is experiencing the vibrant atmosphere during special events and festivals. The annual Christmas Market is a must-see, transforming the district into a magical winter wonderland with sparkling lights, festive decorations, and charming vendor stalls. Keep an eye on the district's calendar for other exciting events, such as live music performances, art exhibitions, and cultural festivals.
Is it free to go to the Distillery District?
Yes, visiting the Distillery District is free of charge. You can explore the streets, admire the architecture, and soak in the ambiance without spending a dime. However, keep in mind that some attractions, guided tours, and events may have admission fees.
What do you wear to a distillery tour?
Comfortable footwear is recommended as you'll be walking on cobblestone streets. Dressing in layers is advisable, as the weather in Toronto can change throughout the day. Be prepared for both indoor and outdoor activities, depending on the attractions you plan to visit.
Enjoy A Scenic Night Tour of Toronto With CN Tower!
Does the Distillery District have WiFi?
Yes, the Distillery District offers complimentary WiFi, allowing you to stay connected while enjoying your visit. Whether you want to share your experiences on social media or access useful information, you can rely on the district's WiFi network.
Is the Distillery District indoors?
While the Distillery District's attractions are primarily housed within historic industrial buildings, much of the experience is outdoors. The cobblestone streets and open-air courtyards create a unique and picturesque setting, but some galleries, shops, and restaurants are located indoors.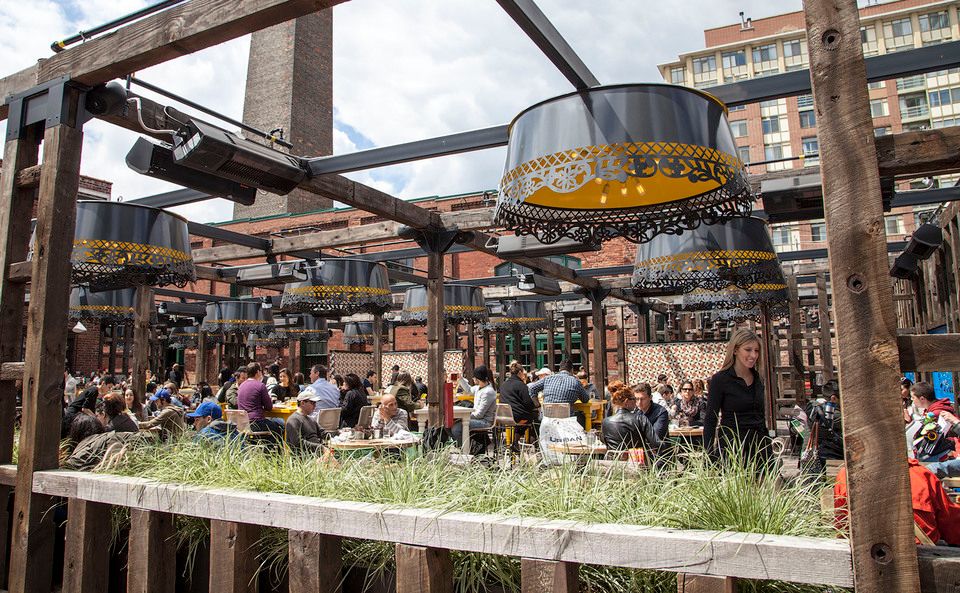 (Photo credit @juliekinnear.com)
How long is the Distillery District open?
The Distillery District's operating hours vary by establishment. Generally, shops and galleries open around 10:00 am and close between 6:00 pm and 9:00 pm. Restaurants often extend their hours into the evening, allowing you to enjoy a memorable dinner in this enchanting neighborhood.
Are guided tours available for the Distillery District?
Yes, guided tours of the Distillery District are available and highly recommended. These tours offer valuable insights into the district's history, architecture, and art scene. Whether you choose a walking tour or a Segway adventure, you'll gain a deeper appreciation for this remarkable neighborhood.
Conclusion
Toronto's Historic Distillery District is a true gem, offering a delightful blend of history, culture, and culinary delights. From the charming Victorian industrial buildings to the vibrant art galleries, there's something to captivate every visitor. Whether you choose to explore the district on your own or join a guided tour, you're guaranteed an unforgettable experience. So, grab your walking shoes, embrace the cobblestone streets, and immerse yourself in the rich heritage of the Distillery District. It's a journey through time that will leave you inspired and yearning for more.