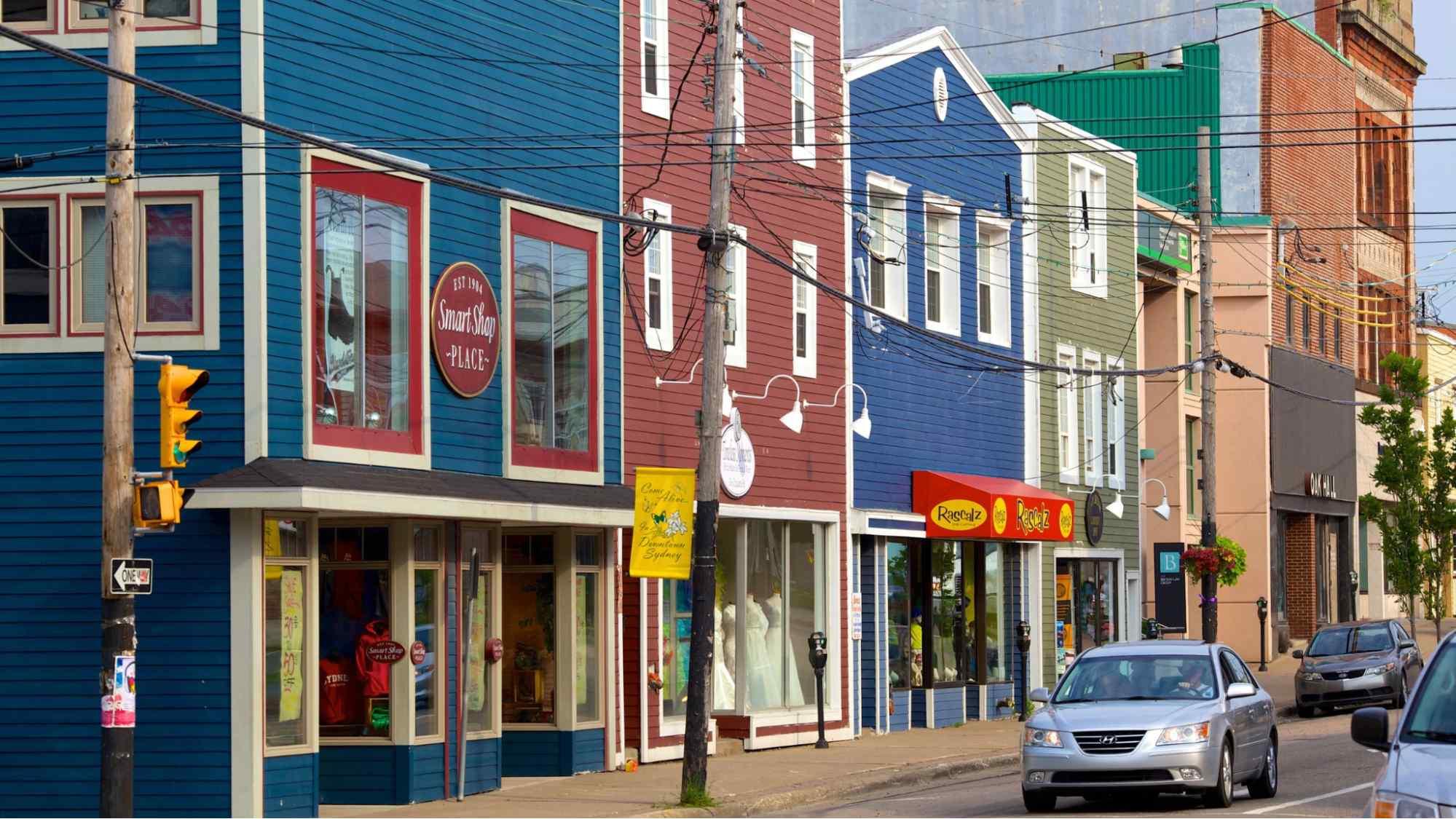 Visiting the Cape Breton Island, Nova Scotia
Table of Contents

If you're seeking a travel adventure that combines natural beauty, historical significance, and a touch of urban charm, look no further than Cape Breton Island in Nova Scotia, Canada. Tucked away on the eastern coast of this stunning province, Cape Breton Island is a true gem waiting to be explored. And what better way to embark on this adventure than with the friendly and knowledgeable guides of See Sight Tours, specializing in small group tours that guarantee a memorable experience?
(Photo credit @LittleMissOttawa)
Cape Breton Island Tour: Unveiling the Splendors
What is Cape Breton Island known for? Well, picture this: a scenic drive along the world-renowned Cabot Trail, embraced by the lush landscapes of Bras d'Or Lake. As you navigate the winding roads and relish the panoramic views, you'll quickly realize why this journey is regarded as one of the most breathtaking drives in the world. The Cabot Trail isn't just a road trip; it's a mesmerizing journey through rugged coastlines, charming villages, and pristine wilderness.
Setting sail from the Sydney port? No worries, even cruise ship passengers can join in on the discovery. See Sight Tours offers shore excursions that make the most of your time, offering a glimpse of Cape Breton Island's best in a short span. These discovery tours are tailored to ensure you capture the essence of the island, guided by locals who infuse their passion into every aspect of the journey.
Book Your Cape Breton Island Tour Today!
Unveiling the Wonders: Full-Day Adventures
Want to delve deeper into the Cape Breton experience? Opt for a full-day adventure that encapsulates the island's diversity. From the historic richness of the Fortress of Louisbourg, where history comes to life before your eyes, to the serene beauty of Bras d'Or Lake, every moment is a chapter of exploration.
But here's the twist that sets See Sight Tours apart: your tour guides aren't just guides; they're storytellers. With their rich knowledge of the region's history, culture, and hidden gems, they'll turn your tour into a journey of discovery and connection. Imagine standing at the very spot where Alexander Graham Bell conducted his experiments and changed the course of history. Or immersing yourself in the lively streets of Downtown Sydney, catching a glimpse of the largest fiddle in the world. These are the moments that breathe life into your travel experience, making it more than just a sightseeing tour; it's a voyage of enlightenment.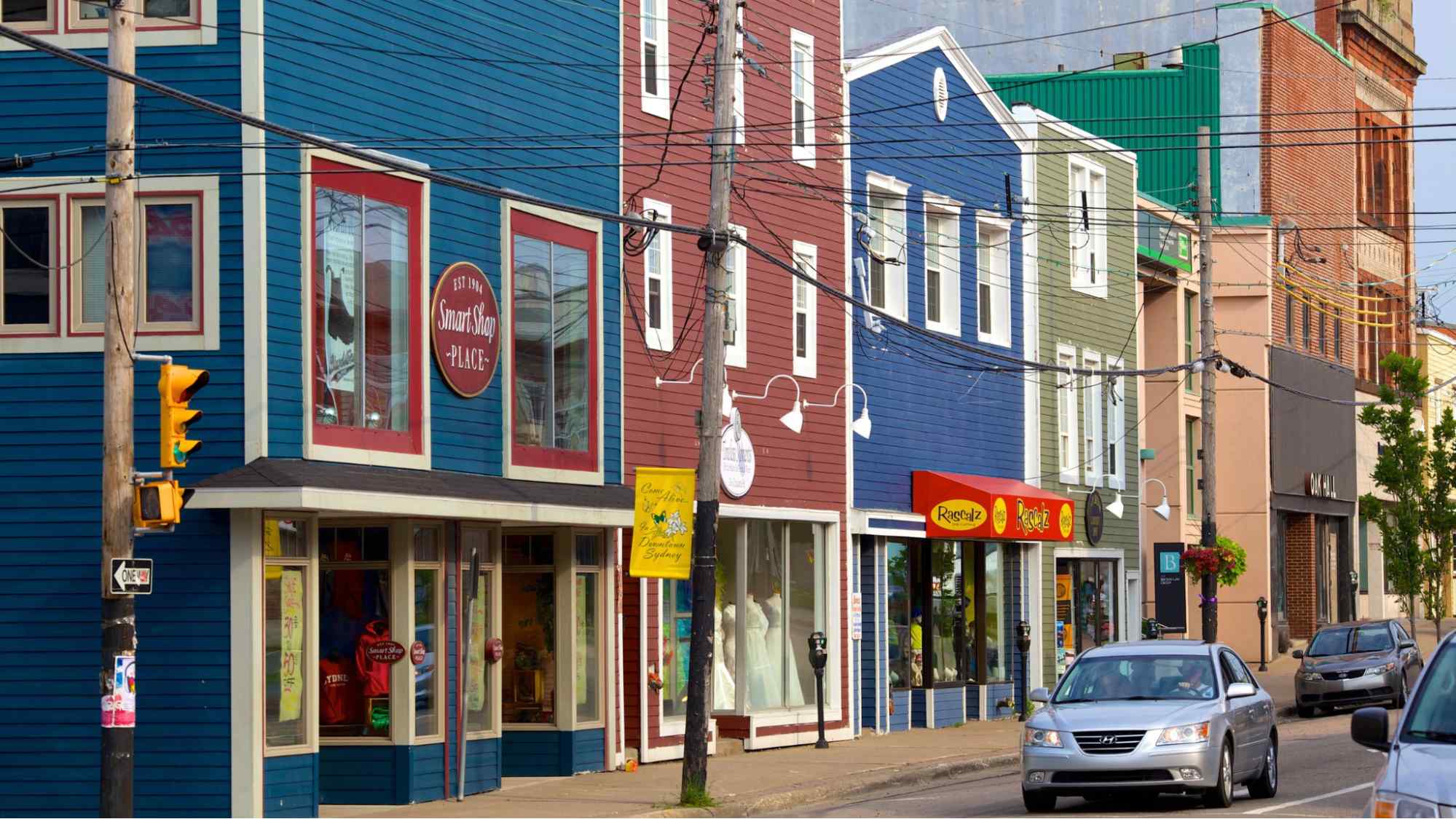 (Photo credit @Vrbo)
Cape Breton Island Tour Price and Packages
Now, let's address the practicalities. What can you expect in terms of Cape Breton Island tour prices and packages? See Sight Tours understands that travelers come with various budgets and preferences, which is why they offer a range of options.
For those seeking a glimpse of Cape Breton's magic on a shorter timescale, the cruise ship discovery tours provide excellent value for money. These typically range from a few hours to half a day, ensuring you make the most of your shore leave.
If you're up for a full-day adventure, perhaps exploring the entire island or diving deep into specific areas like Louisbourg or Bras d'Or Lake, See Sight Tours has packages tailored to your interests. Prices vary based on the duration and the specific itinerary but rest assured, they are designed to provide a comprehensive and memorable experience.
Cape Breton Island: Things to Do
So, what can you do on Cape Breton Island? The options are as diverse as the island itself:
Cabot Trail:
This is the star attraction, a winding road that offers unparalleled vistas of the Gulf of St. Lawrence, the Atlantic Ocean, and the lush Acadian forest. Don't forget to stop at lookouts like the Skyline Trail for breathtaking views.
Fortress of Louisbourg:
Step into the 18th century at this meticulously reconstructed historic site. Interact with costumed interpreters and immerse yourself in the past.
Bras d'Or Lake:
Take a leisurely cruise on this UNESCO-designated Biosphere Reserve. The serene waters are perfect for kayaking, fishing, or simply enjoying a peaceful day.
Alexander Graham Bell Museum:
Explore the life and inventions of the man who brought us the telephone. The museum houses a remarkable collection of his artifacts and inventions.
Downtown Sydney:
Stroll through the lively streets, visit local shops, and don't forget to take a photo with the "World's Largest Fiddle"!
Explore Cape Breton Island With See Sight Tours!
Insider Tips for a Memorable Tour
Now, let's add some insider tips to make your Cape Breton Island adventure even more unforgettable:
Layers are Your Friend:
Cape Breton's weather can be as diverse as its landscapes. Dress in layers, so you're prepared for sunny coastal drives and cool forest hikes.
Sample Local Cuisine:
Don't miss the opportunity to savor Cape Breton's culinary delights. Try fresh seafood, particularly the lobster, and warm up with a bowl of seafood chowder.
Music is Everywhere:
Cape Breton is famous for its traditional Celtic music. Keep an ear out for impromptu performances in local pubs and enjoy a lively jig or reel.
Plan Stops Along the Cabot Trail:
The Cabot Trail is magnificent, but it's even better when you take your time to stop at lookouts, picnic spots, and hiking trails.
Connect with Locals:
Your See Sight Tours guide is not just a guide; they're local enthusiasts. Ask them for their favorite hidden spots or stories about the region – you'll be amazed at what you'll discover.
Is Cape Breton Island Worth Seeing?
Absolutely, yes! Cape Breton Island is worth every moment of your time. Its blend of natural beauty, rich history, and warm hospitality is a recipe for a perfect travel experience. Whether you're seeking adventure on the Cabot Trail, a journey through history at the Fortress of Louisbourg, or simply the pleasure of sipping coffee with friendly locals in downtown Sydney, Cape Breton delivers.
Cape Breton Island is calling - are you ready to answer the call of adventure? Book Now!
How Long Does It Take to Go Around Cape Breton Island?
The time it takes to explore Cape Breton Island depends on the depth of your exploration. A complete circumnavigation of the Cabot Trail can be done in a day, but it's best enjoyed over two to three days to allow for leisurely stops and hikes. If you're exploring specific areas like Louisbourg or Bras d'Or Lake, you can plan a day for each.
In Conclusion, Cape Breton Island is a destination that offers something for everyone. Its natural beauty, historical significance, and warm, welcoming atmosphere make it a must-visit location. When exploring this remarkable island, make sure to choose See Sight Tours for an unforgettable journey guided by passionate, knowledgeable locals. 
Book your tour today and embark on an adventure you'll cherish forever.
And if you're looking to continue your Canadian exploration, consider a visit to Niagara Falls, USA, with See Sight Tours. Check out our website for more information on our tours in this stunning region.