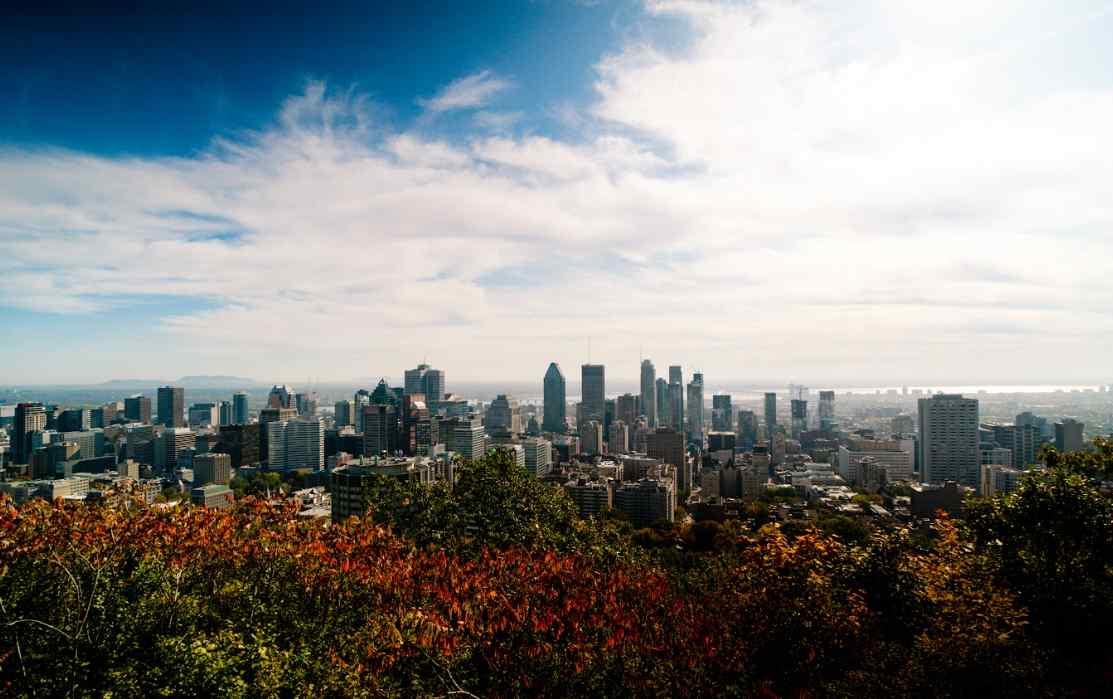 Visiting Montreal in September
Table of Contents

As the summer heat mellows into a comfortable warmth, September is an ideal time to explore the vibrant city of Montreal. With its rich cultural heritage, diverse culinary scene, and stunning natural beauty, this Canadian gem in North America has something to offer every traveler.
Whether you're a foodie seeking culinary delights, an art enthusiast exploring galleries, or a nature lover craving outdoor adventures - Montreal has something special for you this September. Planning to experience the September magic of this vibrant city? Let us explore answers to your queries about visiting Montreal in September, and assist you plan it the right way! 
Is September a good time to visit Montreal?
Yes, September is an excellent time to visit Montreal. The weather is pleasantly mild, making it comfortable to explore the city's outdoor attractions without the sweltering heat of summer or the chill of winter. Additionally, the changing leaves create a picturesque backdrop, adding to the city's charm. 
September is also a month filled with cultural events and festivals, providing a vibrant atmosphere for visitors. From film festivals to music events, there's something for everyone to enjoy. With fewer crowds compared to the peak summer months, you can experience Montreal's attractions and cuisine in a more relaxed setting. Overall, September offers a delightful blend of comfortable weather, cultural richness, and natural beauty, making it an ideal time to discover Montreal's unique allure.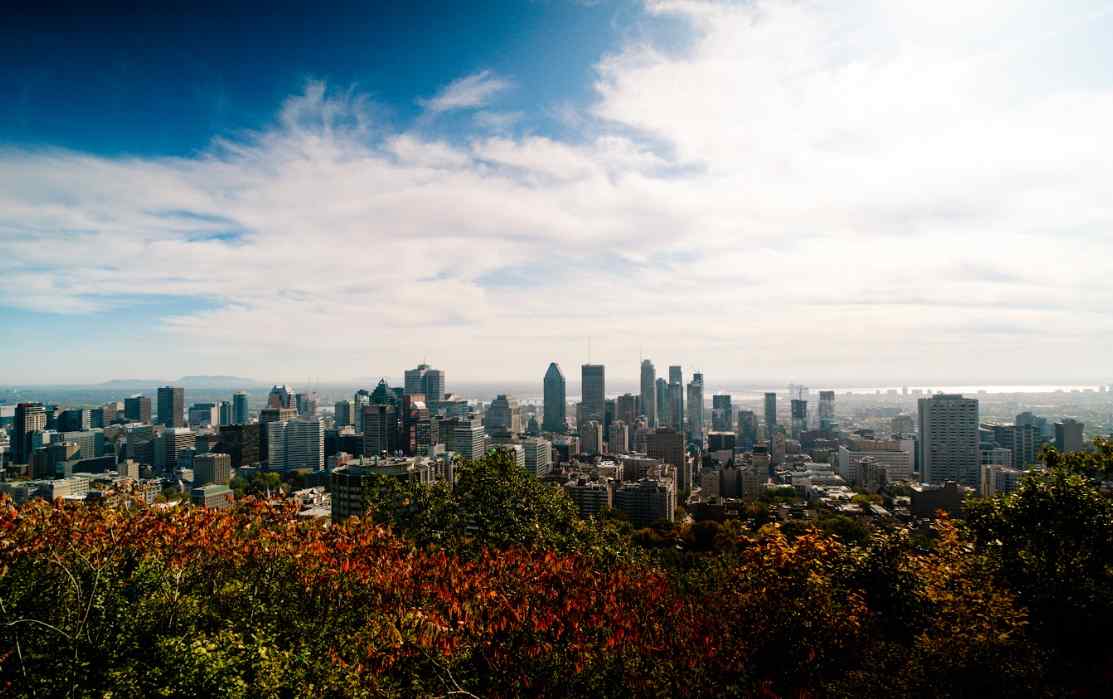 Experience Montreal Like Never Before!
How is the weather in Montreal in September?
September marks the transition from summer to fall. The weather during this month is generally quite pleasant, making it a popular time to visit Montreal. During early September, you can still experience some warm and comfortable days with temperatures ranging from 15°C to 24°C (59°F to 75°F). As the month progresses, you'll start to notice cooler evenings and a gradual drop in temperatures. By the end of September, daytime temperatures can range from 12°C to 20°C (54°F to 68°F), and evenings can be cooler, around 8°C to 13°C (46°F to 55°F).
What to wear in Montreal in September?
In Montreal, September brings a transition from summer to fall, which means packing a versatile wardrobe is essential. During the early part of the month, you can still enjoy relatively warm days, so light layers are your best bet. Think short-sleeve shirts, breathable blouses, and comfortable jeans or lightweight pants. A light jacket or sweater is a must for cooler mornings and evenings. Don't forget comfortable walking shoes for exploring the city on foot. 
As the month progresses, Montreal starts to feel cooler, so having a mix of short and long-sleeve options is wise. Adding a waterproof jacket or coat to your suitcase is also a good idea, as September can bring occasional rain showers.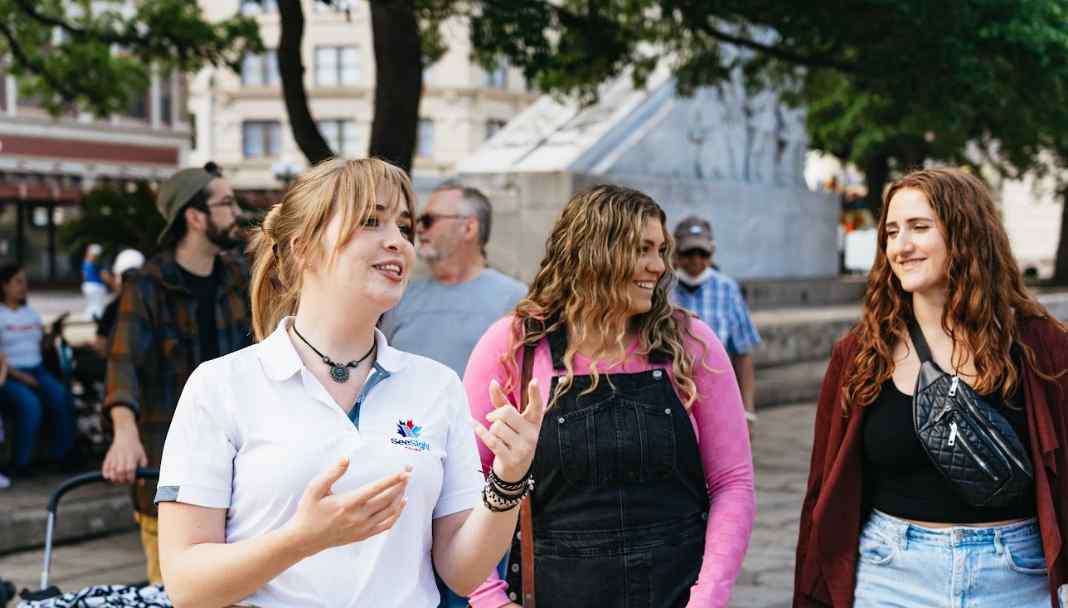 Accessories like a hat, sunglasses, and a scarf can come in handy for sunny days, and a pair of gloves can be useful as the month gets chillier. Keep in mind that Montreal's fall foliage begins to emerge in September, adding a beautiful backdrop of color to the city, so be sure to pack a camera to capture the stunning scenery. Overall, dressing in layers and being prepared for varying weather conditions will ensure a comfortable and stylish visit to Montreal in September.
See, Taste, and Feel Montreal with Guided Tour
Is September a crowded tourist season in Montreal?
Compared to the summer months, September is relatively less crowded, making it a pleasant time to explore the city without the crowds.
What are some top things to do in Montreal in September?
Montreal offers a vibrant array of activities and events to enjoy as the city transitions from summer to fall in September. Here are some top things-to-do and top Montreal September events that you should consider adding to your bucket list:
Explore Mount Royal Park:
Also known as Parc du Mont-Royal in French, this is a must-visit destination in Montreal. In September, the weather is perfect for hiking and enjoying the breathtaking views of the city from the Mount Royal lookout. Don't forget to check out the famous Beaver Lake, a man-made reservoir with a fascinating history and plenty of recreational opportunities for both locals and visitors.
Attend the Montreal World Film Festival:
The Montreal World Film Festival is a cinephile's dream come true. Held in September, this prestigious event showcases a diverse range of international films. Whether you're a film enthusiast or simply looking for a unique cultural experience, this festival is not to be missed.
Visit Old Montreal:
Old Montreal is a charming historic district that transports you back in time with its cobblestone streets and European flair. Wander through the narrow alleys, visit art galleries, and savor delicious cuisine at the numerous restaurants that line the streets.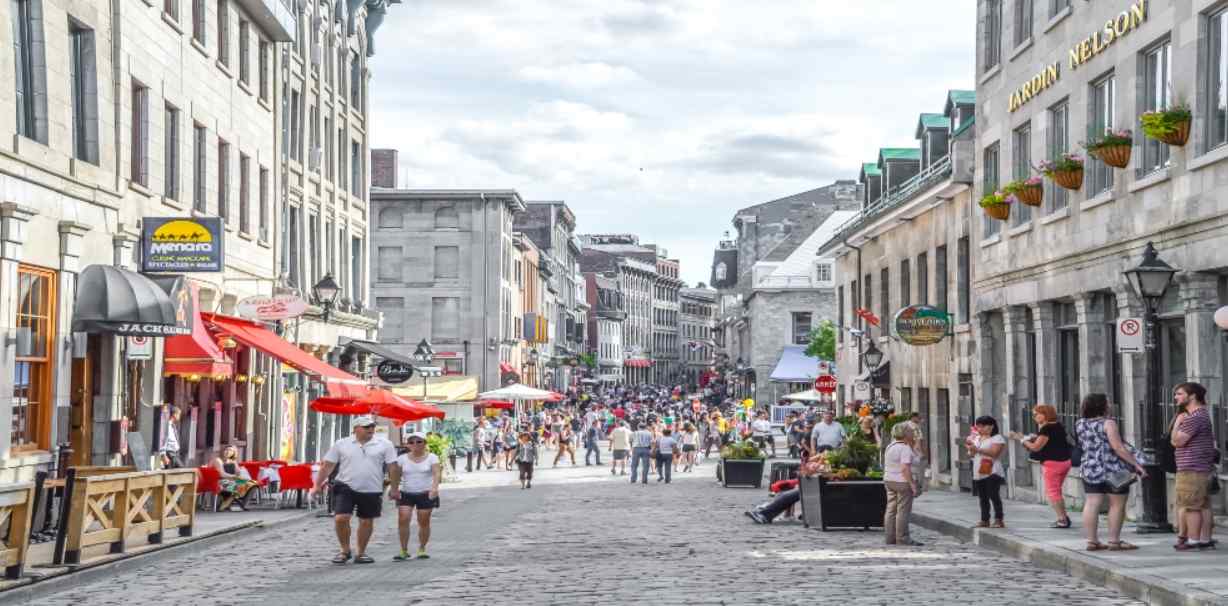 Unforgettable Adventures Begin with Our Montreal Tours
Explore the Montreal Museum of Fine Arts:
Art enthusiasts will appreciate a visit to the Montreal Museum of Fine Arts. The museum houses an extensive collection of art, including paintings, sculptures, and decorative arts. It's an excellent place to spend a rainy September day.
Discover the Botanical Garden:
The Montreal Botanical Garden is a serene oasis in the heart of the city. September is a great time to visit as the garden is in full bloom. Stroll through the themed gardens, including the Chinese Garden, Japanese Garden, and the Rose Garden, and take in the calm September vibes of the city!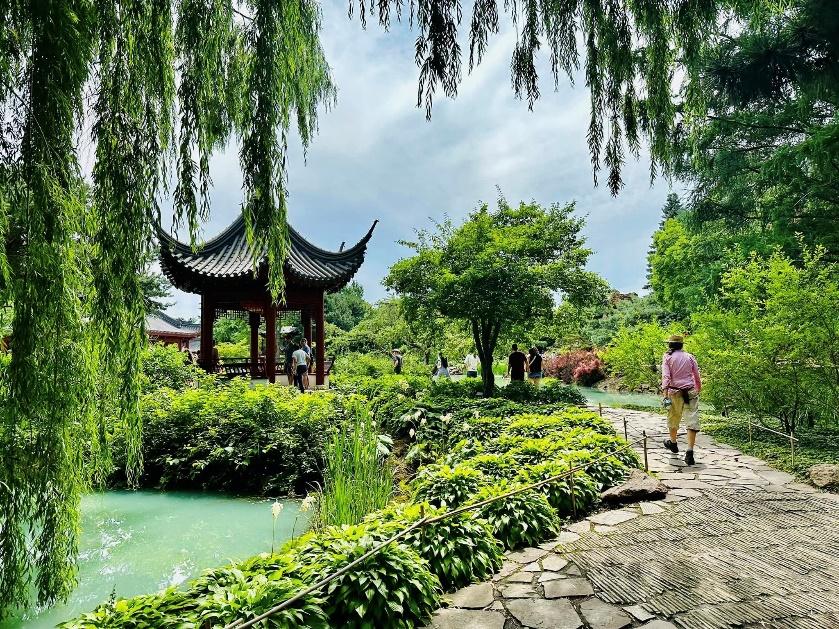 (Credit: Pat Dayao / Facebook)
Attend the Gardens of Light Festival:
Speaking of the Botanical Garden, don't miss the Gardens of Light Festival that takes place in September. Witness the enchanting display of illuminated lanterns and sculptures that transform the garden into a magical wonderland.
Take a Biking Tour:
Montreal is a bike-friendly city, and September provides ideal weather for cycling. Rent a bike and explore the city's extensive network of bike paths, including the scenic Lachine Canal. Let the September winds kiss your face, and you wade through the city's bustling lanes.
Attend the POP Montreal Festival:
The POP Montreal Festival is a celebration of music, art, and culture. Held in September, this event features a wide range of performances, from indie bands to visual artists, making it a unique and eclectic experience.
(Credit: POP Montreal / Facebook)
Get Set to Roam Montreal with Expert Guides
Enjoy Watersports on the St. Lawrence River:
September still offers warm enough weather to enjoy watersports on the St. Lawrence River. Try kayaking, paddleboarding, or take a scenic boat cruise to appreciate the city from a different perspective.
Go Adventurous at La Ronde:
Spend a day filled with exhilarating rides, entertainment, and family fun at La Ronde, an amusement park in Montreal. With a backdrop of the stunning Montreal skyline and the nearby Saint Lawrence River, La Ronde offers a unique and picturesque setting for an unforgettable day out.
Visit the Montreal Science Centre:
For families and science enthusiasts, the Montreal Science Centre offers interactive exhibits and educational experiences that are both entertaining and enlightening.
Discover the Underground City:
Montreal's Underground City, or "RESO" in French, is a vast network of tunnels and shopping complexes. It's a perfect way to explore the city's downtown while staying sheltered from any September showers.
Explore Sainte-Catherine Street:
This bustling thoroughfare is not only one of the city's major commercial hubs but also a vibrant cultural and entertainment destination. As you stroll along its wide sidewalks, you'll find yourself surrounded by a mix of historic architecture and modern skyscrapers, creating a unique urban atmosphere.
Go Foodie at Le Burger Week:
Le Burger Week in Montreal is a highly anticipated annual event that celebrates the beloved burger in all its creative glory. This week-long festival typically takes place in September and brings together numerous restaurants, both well-known and hidden gems, to showcase their unique and innovative burger creations.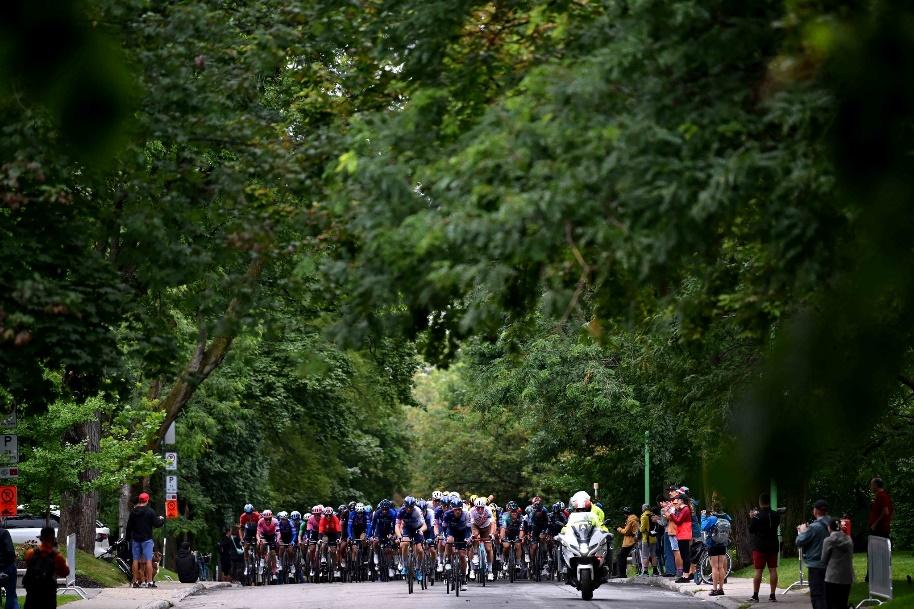 Witness Athleticism at Grand Prix Cycliste de Montréal:
If you're a cycling enthusiast or simply enjoy the excitement of competitive sports, attending the Grand Prix Cycliste de Montréal is a thrilling experience that would allow you to witness the athleticism and dedication of professional cyclists while enjoying the beautiful backdrop of the city.
So? Intrigued by all that Montreal has to offer in September? Don't miss out on the vibrant culture, beautiful scenery, and exciting events this city has in store for you. Start planning your unforgettable trip today! Book a guided tour, pack your bags, and get ready to explore the enchanting Montreal in September. Montreal awaits, so seize the opportunity and embark on your adventure!