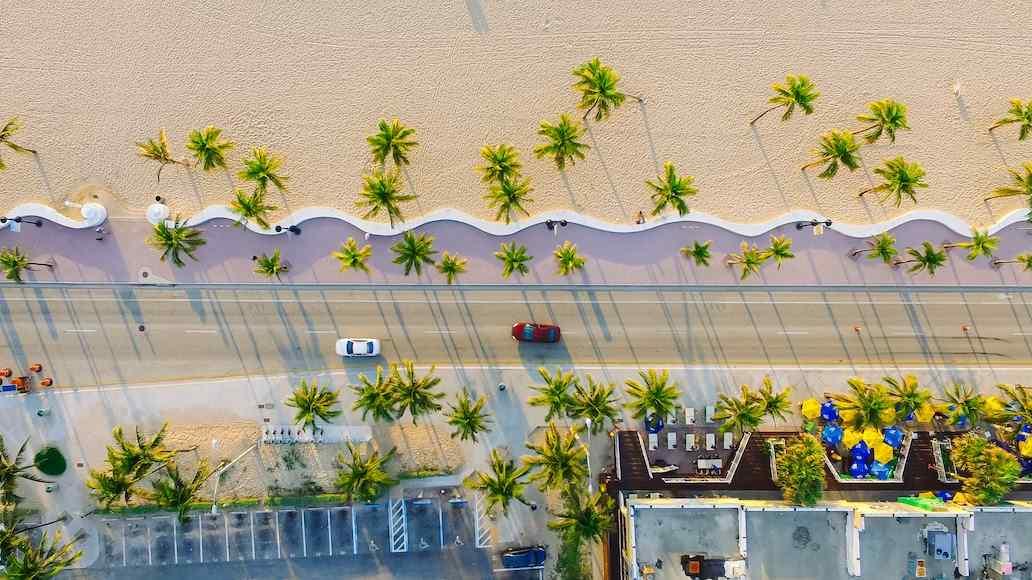 Visiting Miami In August
Keep Exploring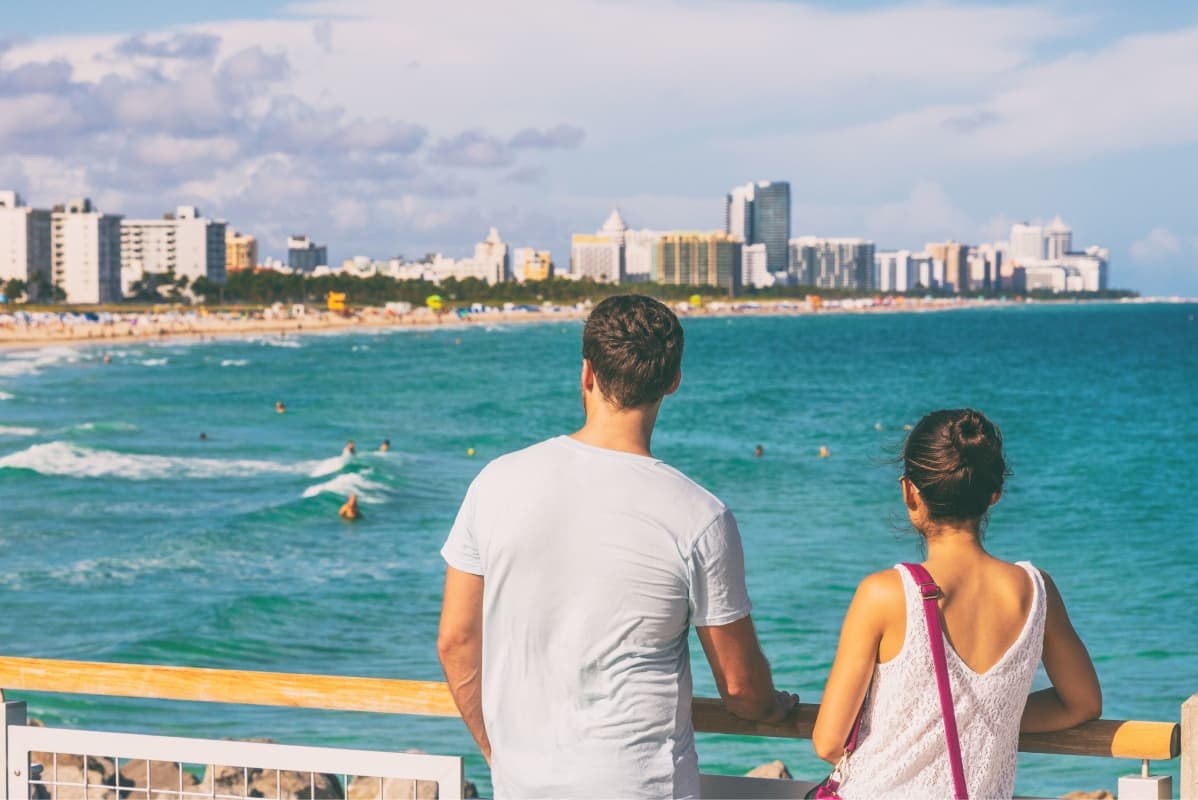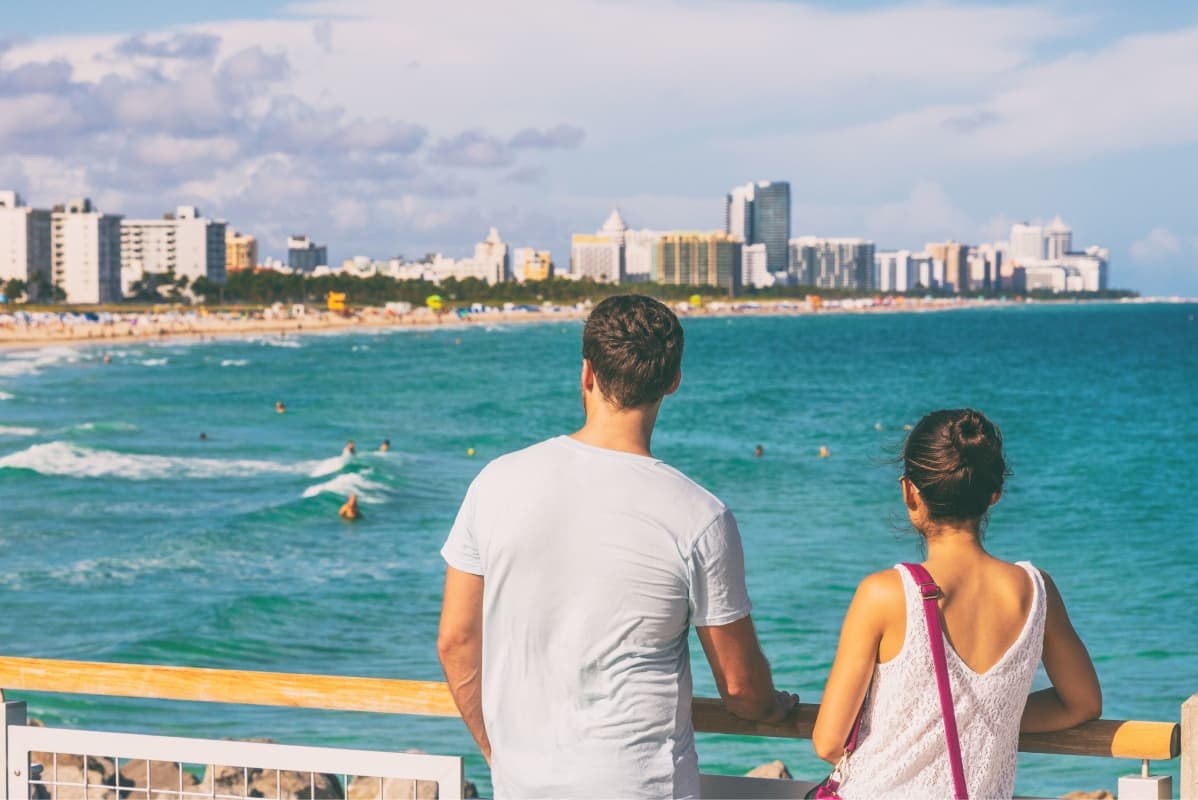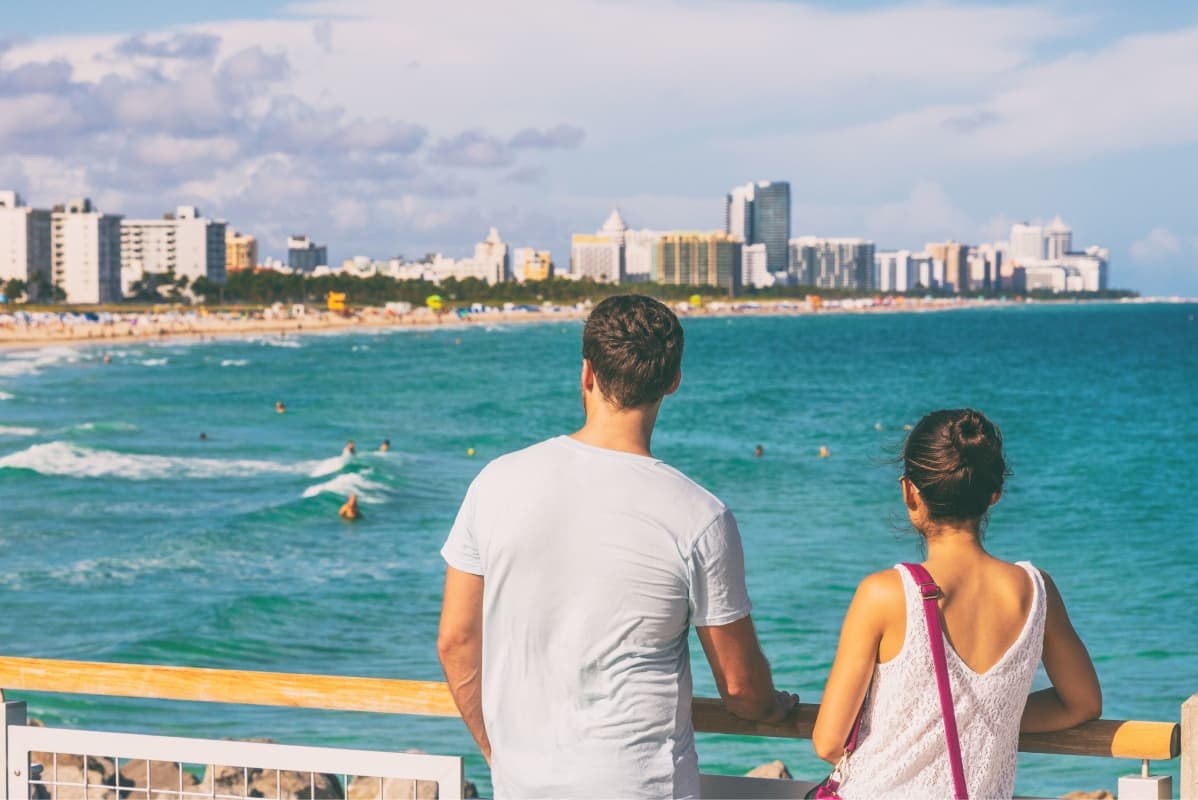 Table of Contents

Welcome to Miami - the vibrant city of modern art, live music, and ultra-music festivals! If you're planning a trip in August 2023, you're in for a great time in this sizzling destination located in sunny South Florida. Miami is known for its hot and humid weather, and August is no exception, but fret not! With the right planning, you can beat the heat and make the most of your visit.
Kill the Summer Heat With A Visit To Miami Beach!
Is August A Good Time To Visit Miami?
August falls into the summer season, making it a popular time for tourists to flock to Miami. If you enjoy the buzz of large crowds, lively pool parties, and soaking up the sun on South Beach, then August is perfect for you! However, keep in mind that this is also the high season, so book your accommodations and tours well in advance to avoid any disappointments. Also, check out our Best of Miami with Cruise Port Pick-up and Airport Drop-off and explore Little Havana, Island Queen Cruises, Wynwood Wall and much more with See Sight Tours Canada.
Miami Weather In August
Miami in August can be hot as the mercury climbs up to an average of 31°C (87°F). The humidity might make it feel even warmer, so dress in light, breathable fabrics, and stay hydrated to beat the heat.
Things To Do In Miami In August 2023
Miami offers an array of activities to suit every traveler's taste, and August is no exception. While you're here, don't miss out on these exciting experiences:
Ultra Music Festival: 
Dance the night away at one of the world's most renowned electronic dance music festivals. Feel the energy of the crowd as you immerse yourself in the pulsating beats of top DJs.
Modern Art In Miami: 
Explore the city's thriving art scene by visiting galleries and exhibitions featuring contemporary and modern art from local and international artists.
Live Music Events: 
Beyond Ultra Music Festival, Miami hosts various concerts and live music performances throughout the city. Catch a show to experience the diverse music culture.
Miami Spice: 
If you're a foodie, you're in for a treat! August kicks off Miami Spice, a two-month event where top restaurants offer prix-fixe menus at discounted prices.
South Beach: 
No trip to Miami is complete without a visit to the iconic South Beach. Lounge on the sandy shores, take a dip in the crystal-clear waters, and admire the beautiful art deco architecture.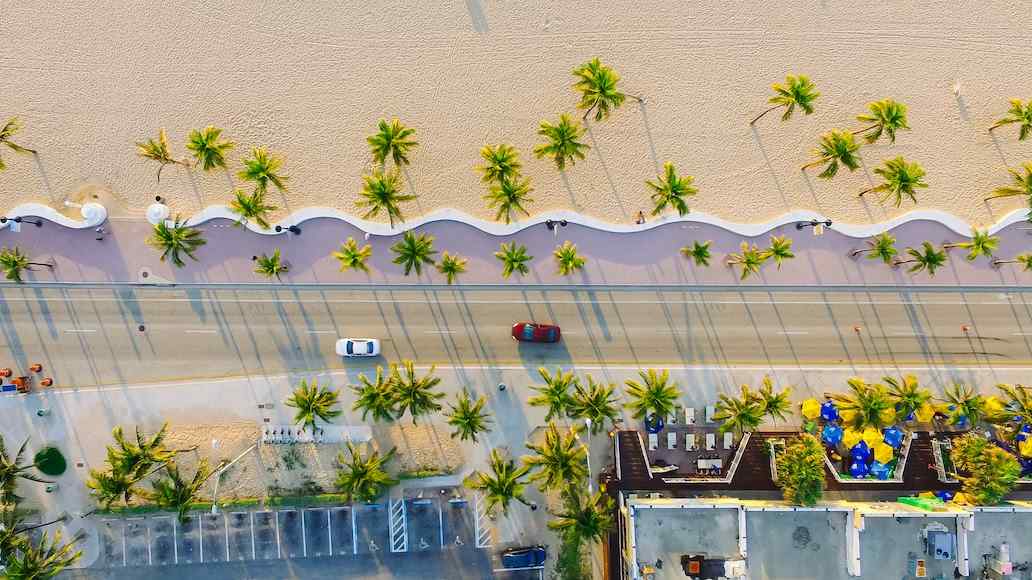 (Photo credit @Lance Asper/Unsplash)
Is August Hurricane Season In Miami?
Yes, August is part of the Atlantic hurricane season, which officially runs from June to November. While Miami is no stranger to hurricanes, the likelihood of encountering one during your visit is relatively low. The city has well-prepared infrastructure and evacuation plans, so you can rest assured that you'll be safe.
Is It Too Hot In Miami In August?
Miami's summer weather is undoubtedly hot and humid, which may feel overwhelming if you're not used to such climates. However, you can beat the heat by planning your outdoor activities during the cooler times of the day, such as early mornings or late evenings.
Moreover, many attractions, restaurants, and shops in Miami have air conditioning, providing a comfortable escape from the heat. You can also book Scenic Miami Night Tour and explore the magical city while avoiding the heat of daytime. The night tour covers many iconic attractions including the famous Skyviews Miami Observation Wheel.
Enjoy A Scenic Walk Around The Magical City!
How Is Miami Beach In August?
Miami Beach is bustling in August with tourists from all over the world. The vibrant atmosphere, lively beach parties, and warm waters make it an ideal destination for beach lovers. However, do expect larger crowds during this time, especially around popular spots like Ocean Drive. If you prefer a more relaxed experience, consider exploring the beach during weekdays or early mornings.
Is Miami Beach Crowded In August?
Yes, August brings a significant influx of visitors to Miami Beach, especially during weekends and holidays. If you enjoy the energy of a bustling beach scene and meeting new people, this is the time for you! But if you prefer a more tranquil beach experience, consider visiting during the shoulder season.
Is August The Rainiest Month In Florida?
While August does experience afternoon showers, Florida's rainiest months are typically June and September. The rain showers in August are usually brief, providing a refreshing break from the heat. Keep an umbrella handy, and don't let a little rain dampen your spirits; it's all part of the tropical experience!
Can You Swim In Miami In August?
Absolutely! Miami's warm waters are perfect for swimming in August. Take a dip in the Atlantic Ocean or cool off in your hotel's pool. Just be mindful of the local guidelines and safety flags at the beaches to ensure a safe swimming experience.
Summing Up
In short, a trip to Miami in August is a fantastic idea if you love vibrant nightlife, live music, and lively beach scenes. Embrace the heat, indulge in the city's art and music culture, and enjoy the beach life to the fullest. Remember to plan ahead, stay hydrated, and keep an open mind to make the most of your adventure in this tropical paradise. And, if you're looking for a fun and friendly small group tour experience, See Sight Tours Canada has got you covered with luxurious tour vans and knowledgeable guides to ensure a memorable journey!