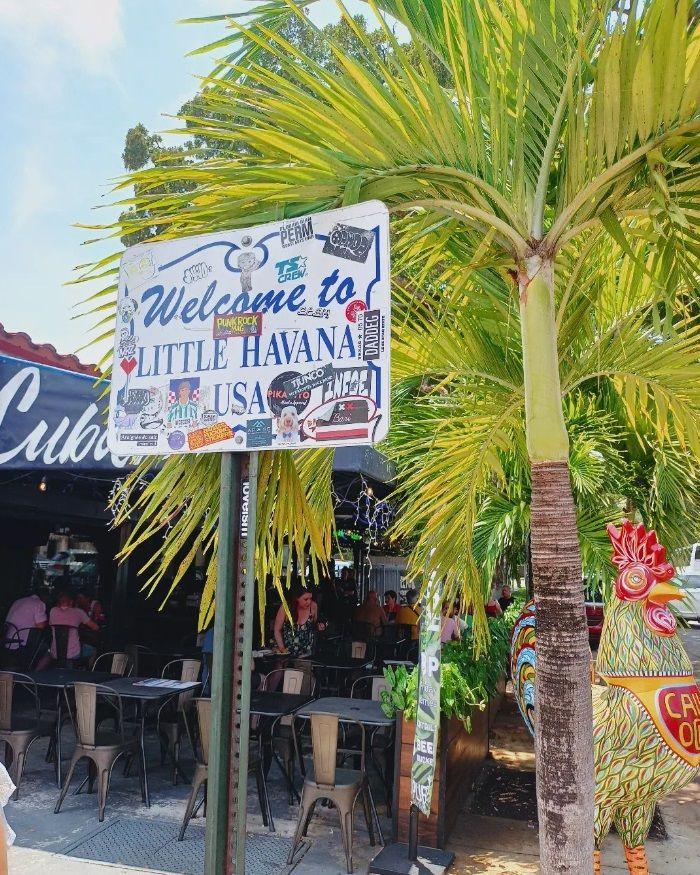 15 Best Things to do in Little Havana
Keep Exploring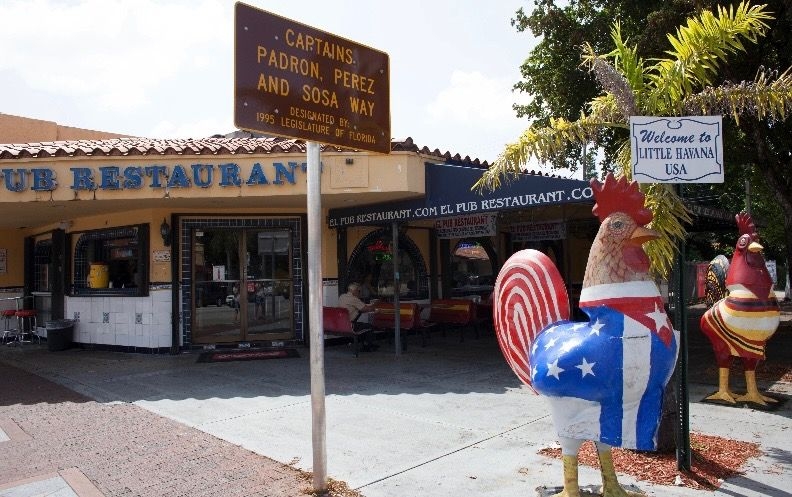 Best of Little Havana Food & Walking Tour
$119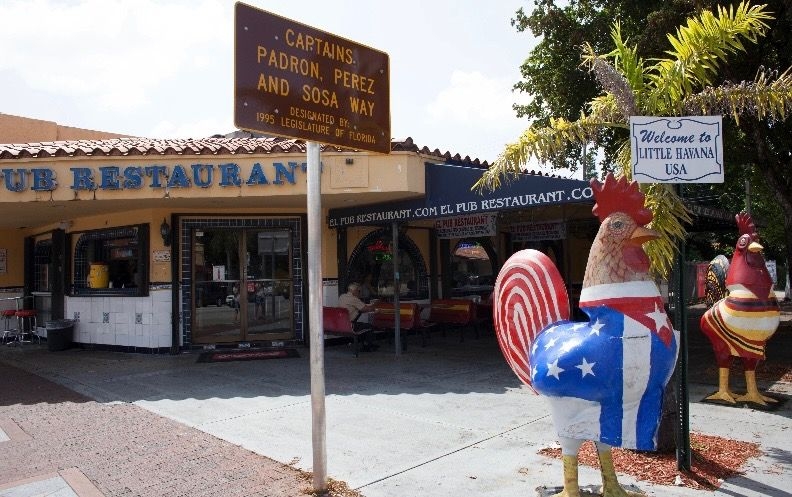 Best of Little Havana Food & Walking Tour
$119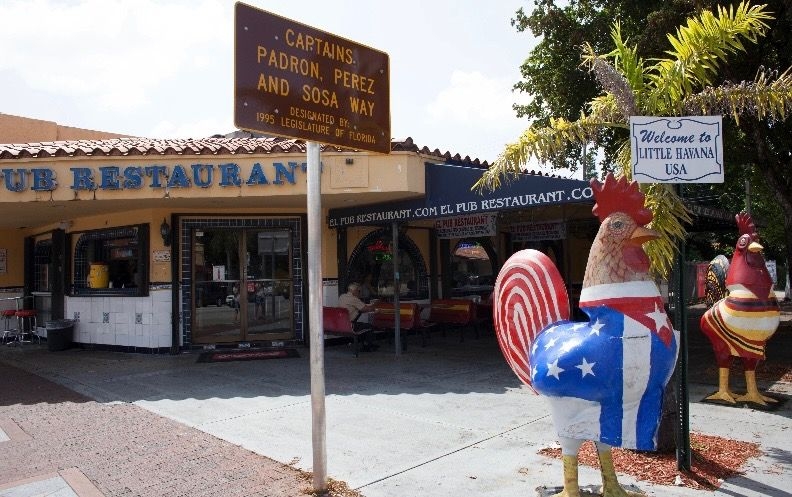 Best of Little Havana Food & Walking Tour
$119
Table of Contents

Visiting Miami soon? Little Havana, the heart of Miami's immigrant Latino community, has to be on-theme, and for the right reasons! Running immediately west of Downtown Miami, Little Havana is the Cuban 'hood of Miami. From authentic Cuban cuisine & Latin-American music to famous Domino Park & vibrant rooster sculptures, and from its famous 'Walk of Fame' to vibrant street murals & art galleries, you'll find plenty of things to do and places to explore here. To assist you plan your Little Havana visit the right way, we've rounded up a list of top things to do as you linger around here.
Taste Authentic Cuban Cuisine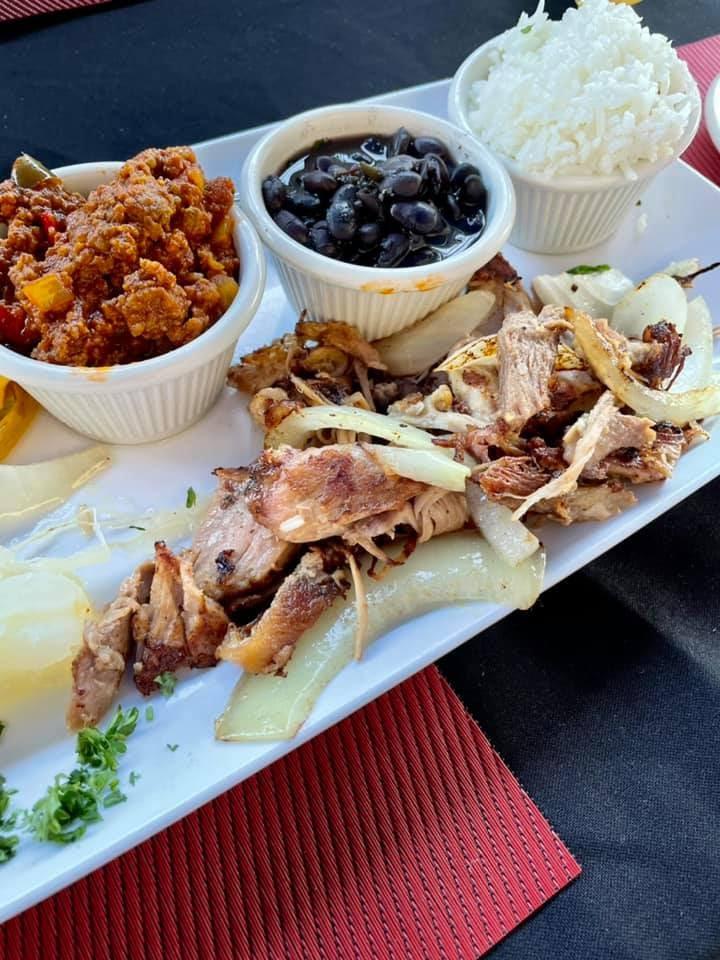 (Credit: Daniel Quisenberry / Facebook)
Little Havana is actually a haven for Cuban-cuisine lovers. Here, you'll find the authentic Cuban taste including cafecitos, carne asada, empanadas, queso frito, guava pastries, pastelitos, croquetas, batidos, Tobasco sauce, fritas, fried shrimp, flan, churros, and above all – the Cuban coffee & Cuban sandwich. To treat your taste buds with some of the best Cuban cuisine here, consider Little Havana Food and Walking Tour featuring the best food picks for you.
Enjoy Featured Experiences in Miami
Spot Your Favorite Name on 'Walk of Fame'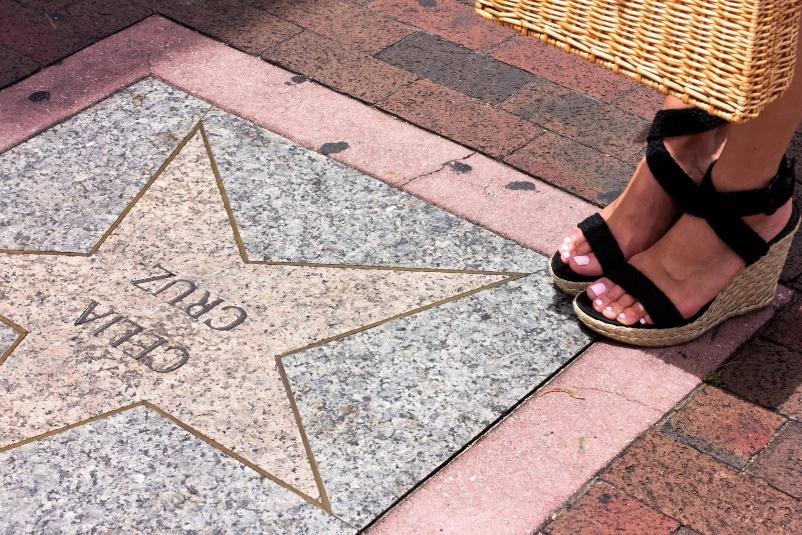 (Credit: Calle Ocho / Facebook)
As you stroll through SW 8th Street, you'll notice pink marble stars with names engraved on them. Dubbed as the 'Colle Ocho Walk of Fame', these stars are a tribute to the Latin American celebrities including Gloria Estefan and Celia Cruz. As you bop around, spot your favorite name, and pose for a shot to feed your social media accounts.
Explore the Domino Park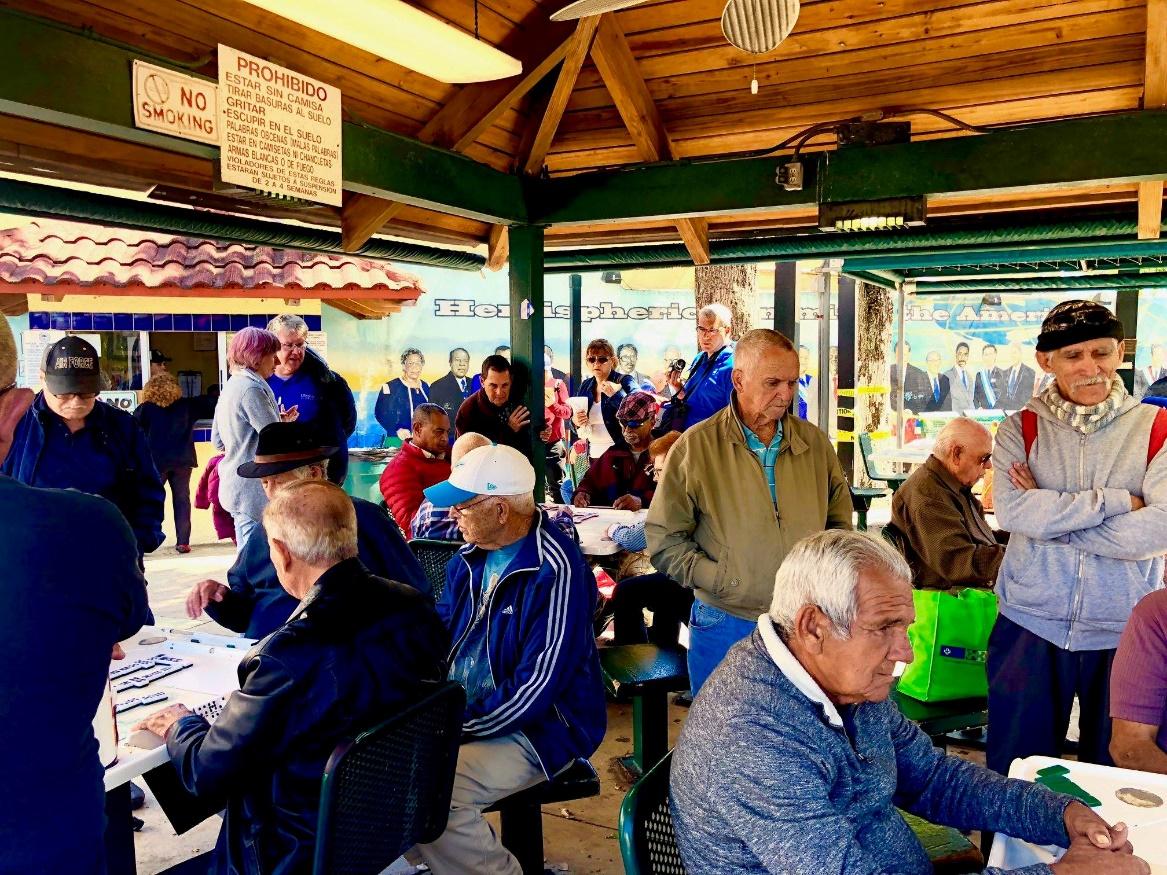 (Credit: Cynthia Viejo / Facebook)
If you want a sneak peek into how Cuban retirees spend their days cheering & sporting, head to the Domino Park, formally known as the Máximo Gómez Park. Here, you'll find locals perched on seats arranged in gazebos, sipping Cuban Coffee, bantering, and playing dominos. You may spot supporting teams for each player too, cheering up for their player. Spot your favorite player, side with the crowd cheering for him/her, absorb the authentic Latin energy, enjoy competitive banter, and feel local for a while!
Enjoy Best of Little Havana Food & Walking Tour
Ogle Hispanic Arts & Culture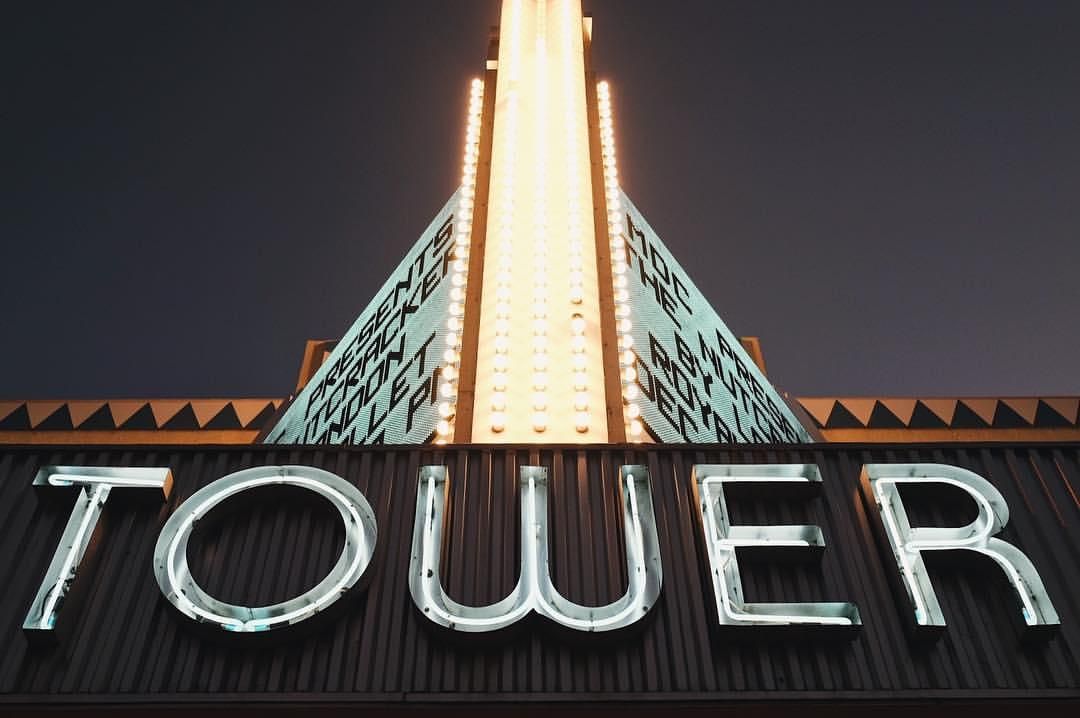 (Credit: 35mmmora Photography / Facebook)
If you're an art-enthusiast, Little Havana is choke full of vibrant art & culture displays to appease the art-lover in you. 'The Agustin Gainza Arts and Tavern' featuring Augustin Gainza's unique work, 'Cubaocho Art and Research Center' celebrating local musicians & intellectuals, 'Futurama 1637 Art Building' featuring Futurama showcases, and 'Tower Theater' featuring art deco style movie theater are a must-go here.
Hunt Your Favorite Costume at La Casa de los Trucos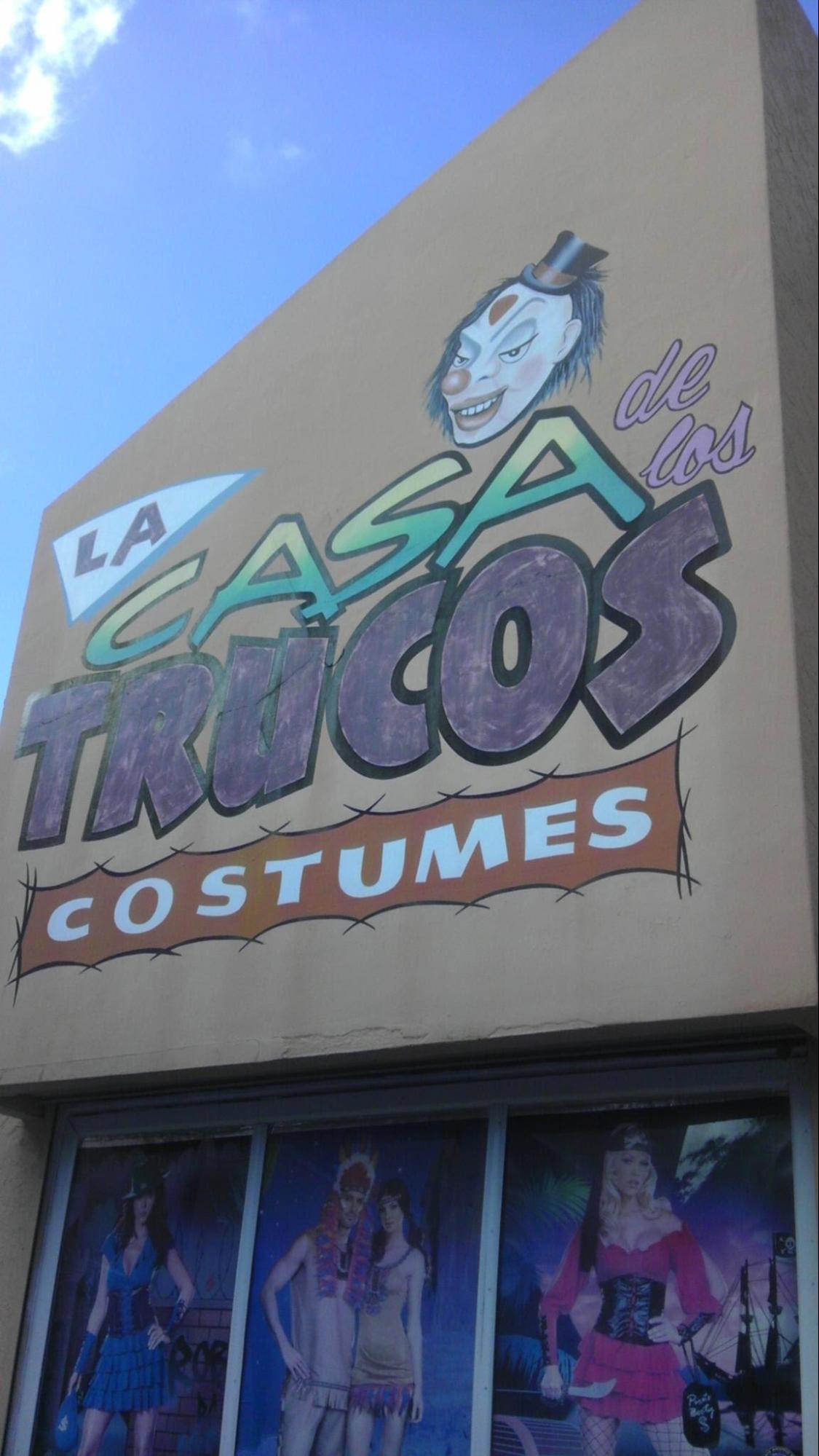 (Credit: La Casa De Los Trucos / The House of Costumes / Facebook)
We all love the idea of get-ups like our favorite characters, isn't it? La Casa de los Trucos in Little Havana gives you an opportunity to live this idea. Featuring thousands of costumes and regional regalia, this shop has everything to help you custom your getup, from makeup & accessories to jokes & gags.
Splurge on a Scenic Miami Night Tour
Pose for a Selfie along Roosters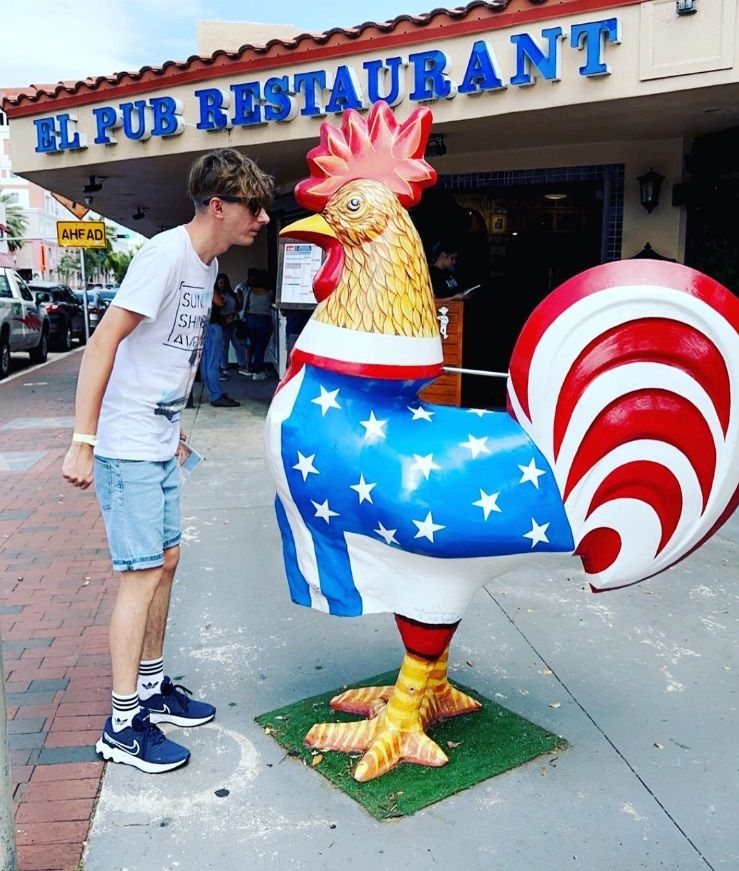 (Credit: sibkowy / Instagram)
As you stroll through its busy streets, you'll spot more than 70 funky-colored rooster sculptures. As a matter of fact, these sculptures reflect a vital Cuban culture value as roosters are a symbol of strength and power in Cuban culture. Since 2002, these sculptures have become signature landmarks in Little Havana. So next time you spot a rooster-sculpture here, don't forget to pose for a selfie.
Explore Bay of Pigs Museum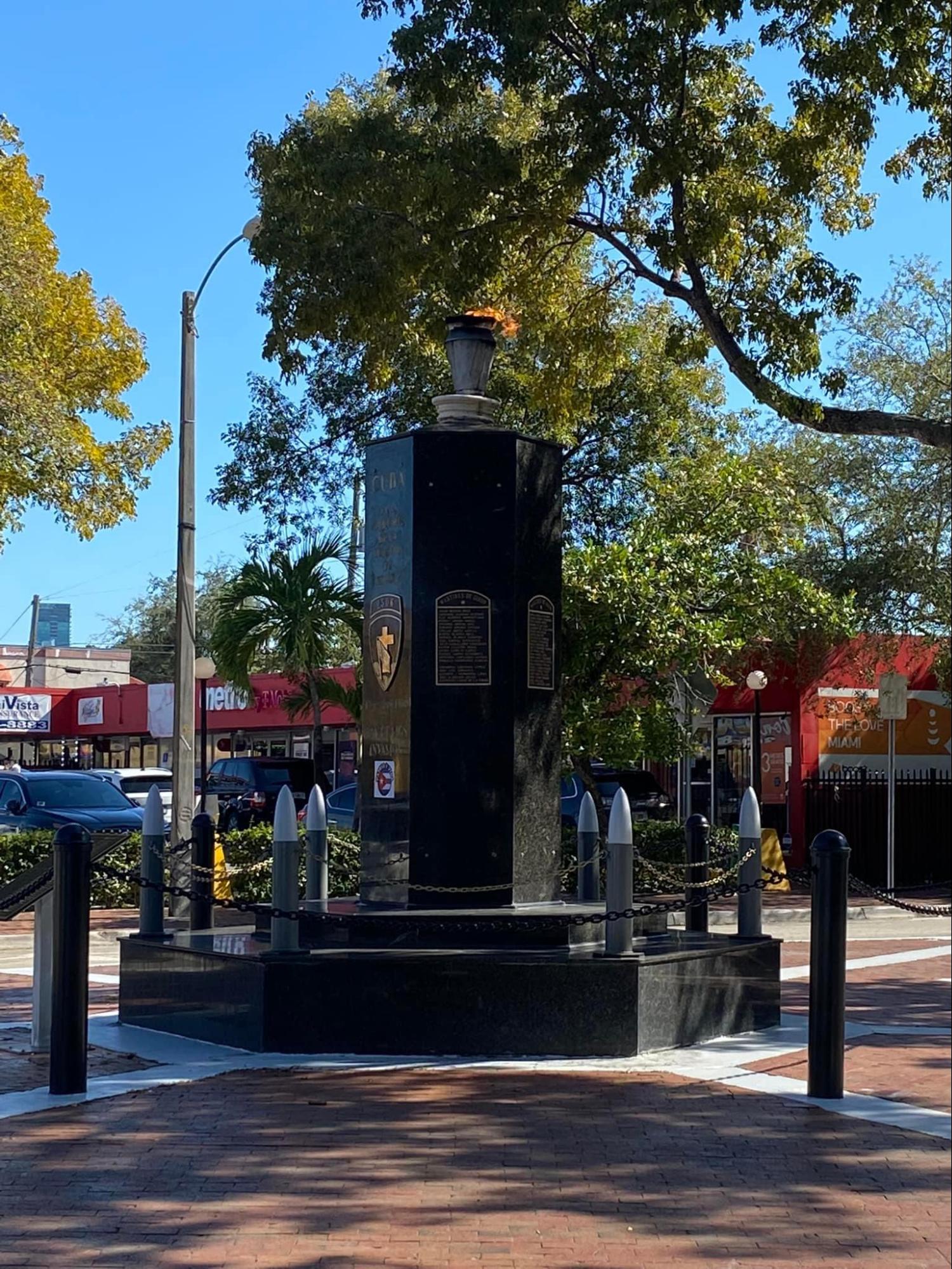 (Credit: Mark Middleton / Facebook)
Bay of Pigs Museum is the custodian of ephemera and memorabilia of failed Bay of Pigs invasion in 1961. One of the most notable exhibits here is the Brigade 2506 Flag. This flag was held by the then-Democratic President John F. Kennedy in his 1962 address as he welcomed the survivors of the war back to Miami. More importantly, you'll find veterans of war narrating their war-time stories in an interesting way.
Enjoy Exclusive & Private Tour of Miami
Taste Cuban-Inspired Ice Cream Flavors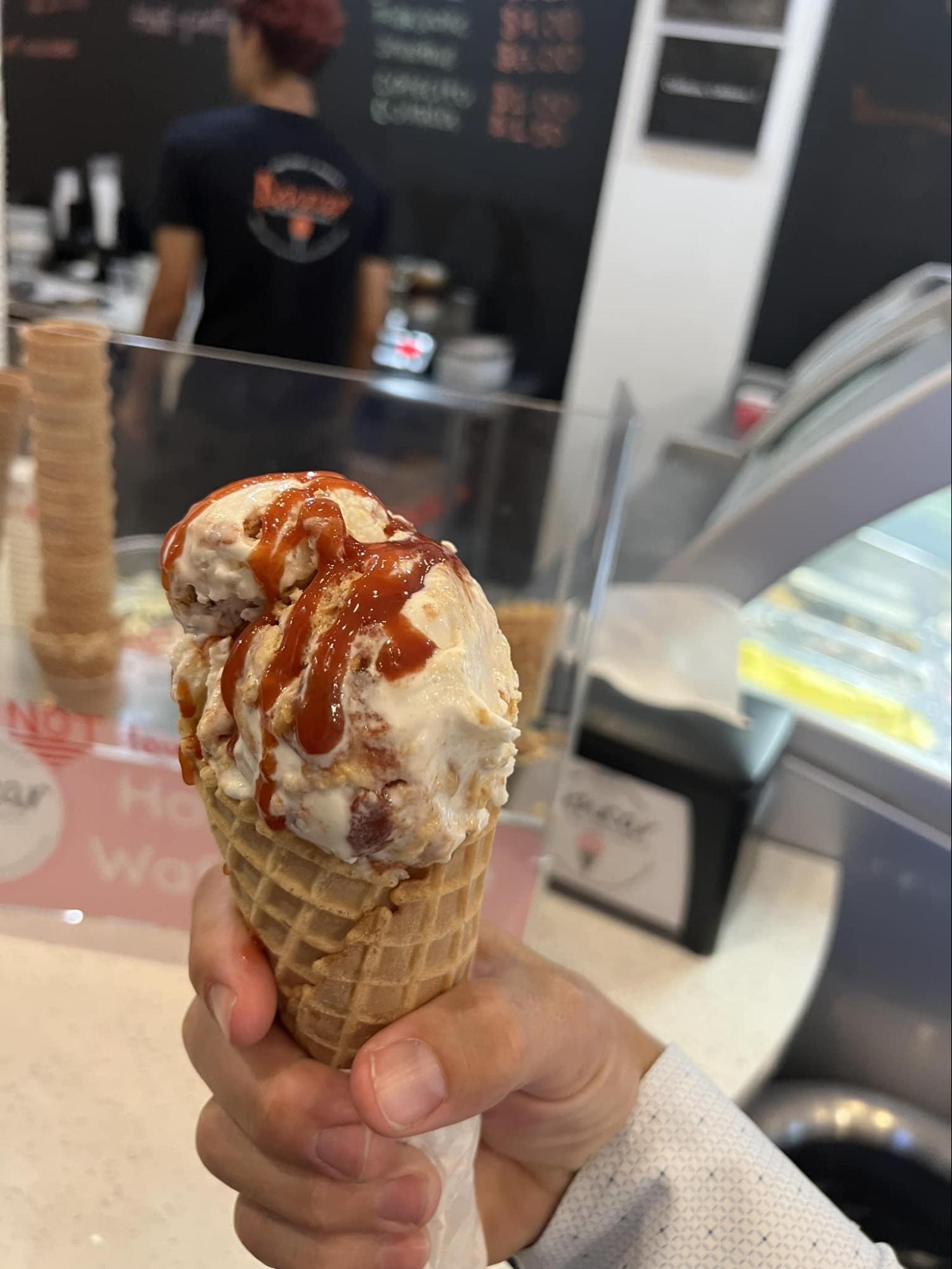 (Credit: Jaysen Brown / Facebook)
Ever heard of rum-spiked flan ice cream? Or an ice-cream made of guava, cream cheese and Maria crackers? Or flan, café con leche and olive oil? Little Havana has plenty of Cuban-inspired flavors that you won't find anywhere else. As you relish the ice cream scoops featuring ribbons of paste and crumbled cookies with sprinkles of cream cheese, you'll feel the ice-cream lover in you hopping with excitement.
Enjoy Viernes Culturales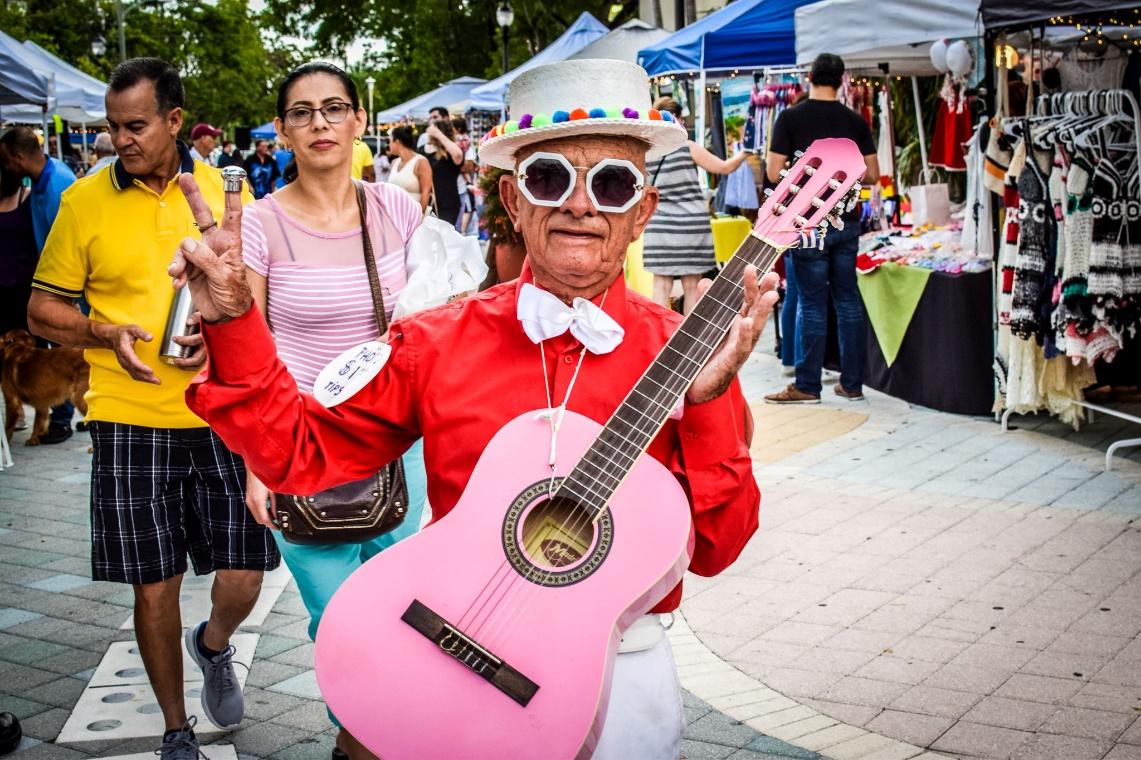 (Credit: Viernes Culturales / Cultural Fridays / Facebook)
If you happen to visit Little Havana on the third Friday of the month, Viernes Culturales (Spanish for 'Cultural Fridays') has to be on-theme. This free street party and gallery walk between 13th and 17th Avenues features a unique celebration of Latin Culture. As you stroll these avenues on Cultural Fridays, you'd be amazed by the combination of history, food, live music, dancing and art.
Enjoy Best of Miami Tour Featuring Little Havana
Perch at a Rooftop Bar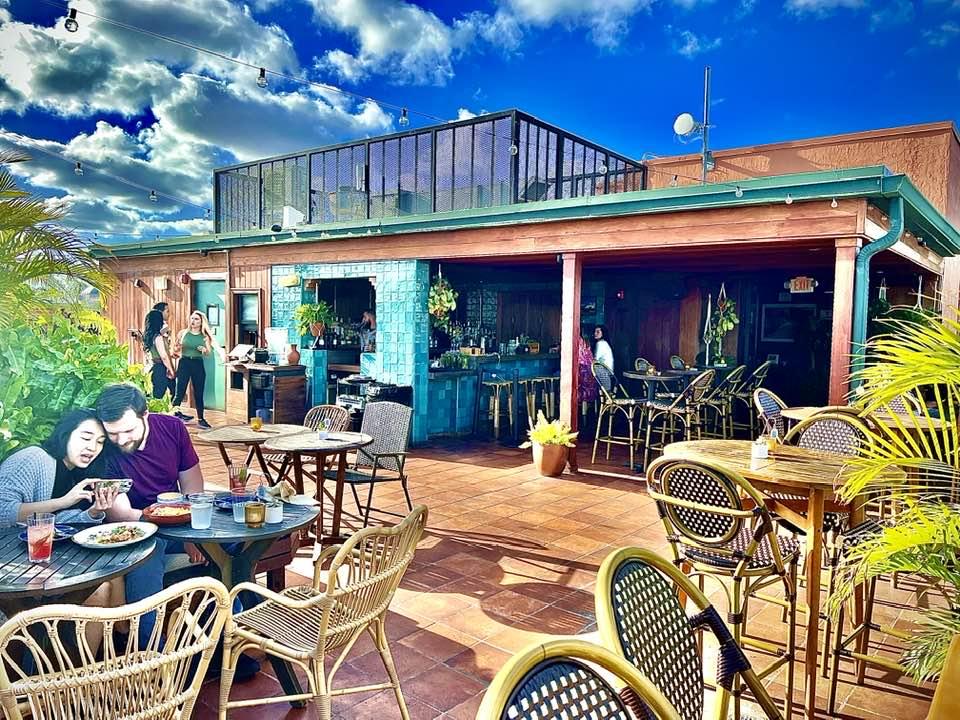 (Credit: Steve Wright / Facebook)
Rooftop bars are love! What makes Little Havana's rooftop bars special is the fact that the surrounding buildings are merely 3 to 4-floor tall. With this, these rooftop bars provide un-interrupting views of the Miami skyline. Have a seat here, listen to the live music, and treat yourself with some of the best tastes & scenes in the town.
Explore Los Pinareños Fruteria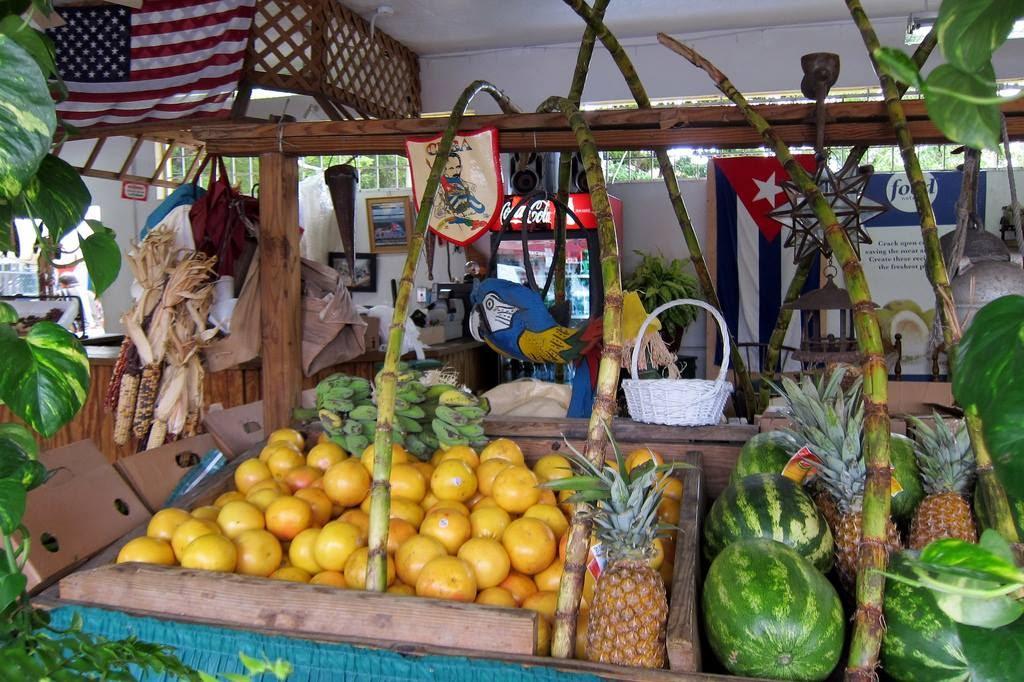 (Credit: Alida Rosa Cardo / Facebook)
Step into the Cuban countryside at Los Pinareños Fruteria, Little Havana's open-air market offering fresh harvests. Here, you'll find plenty of fruits, vegetables, juices, and coffee. Among these, guarapo, the fresh sugarcane juice with ginger and lime is a must-try.
Witness Cigar-Making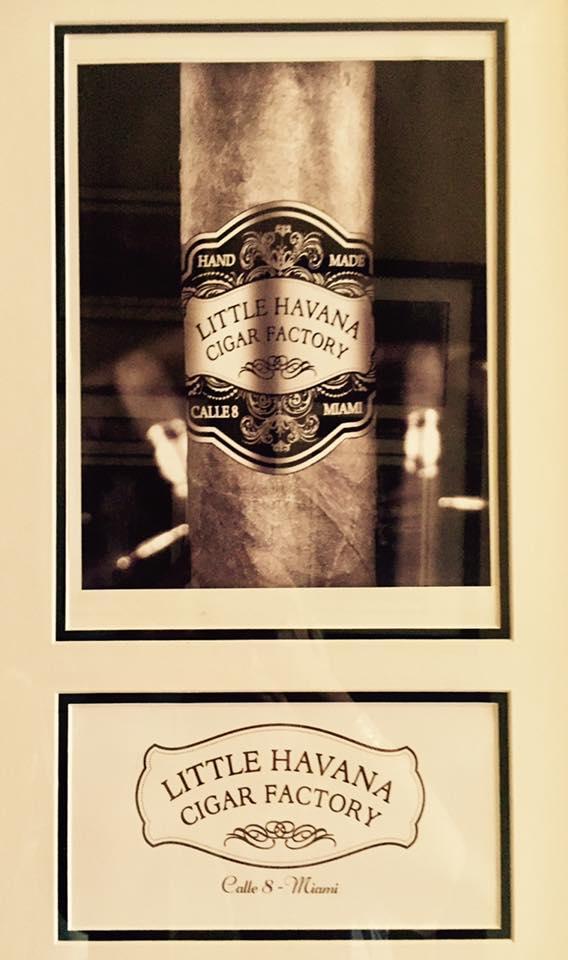 (Credit: Micheline Thompson / Instagram)
Little Havana and Cigar-making are intertwined. It's hard to visit Little Havana and not learn about Cuban Cigars. Visit a cigar factory located in Little Havana and see how some of the finest cigars of the world are manufactured. In and around its avenues, you'll spot plenty of family-owned cigar shops featuring craftsmen rolling Cuban cigars. These authentic Miami-rolled Cuban cigars can be the perfect gift for cigar-lovers.
Hop on Best of Miami Tour Featuring Everglades + Little Havana
Splurge on a Mural-Tour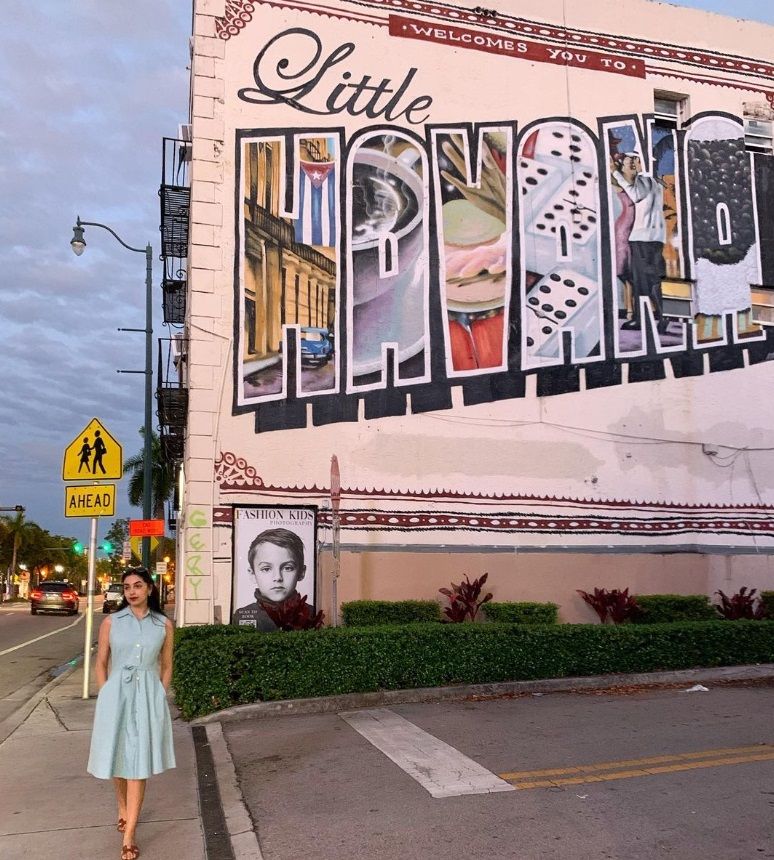 (Credit: s_hssn01 / Instagram)
Little Havana is known for its colorful streets adorned with paint murals and mosaic tile murals. Inspired by Miami's med-deco architecture, these murals reflect Cuban culture symbols such as tropical fruits, dominos, cigars, and musical instruments. Apart from these, you'll find displays of Cuban legends including revolutionary poets to music icons. As you gaze up at these giant murals, you'll find yourself embarking on a journey to colorful discoveries and cultural resonance.
Shop for Cuban Guayabera Shirts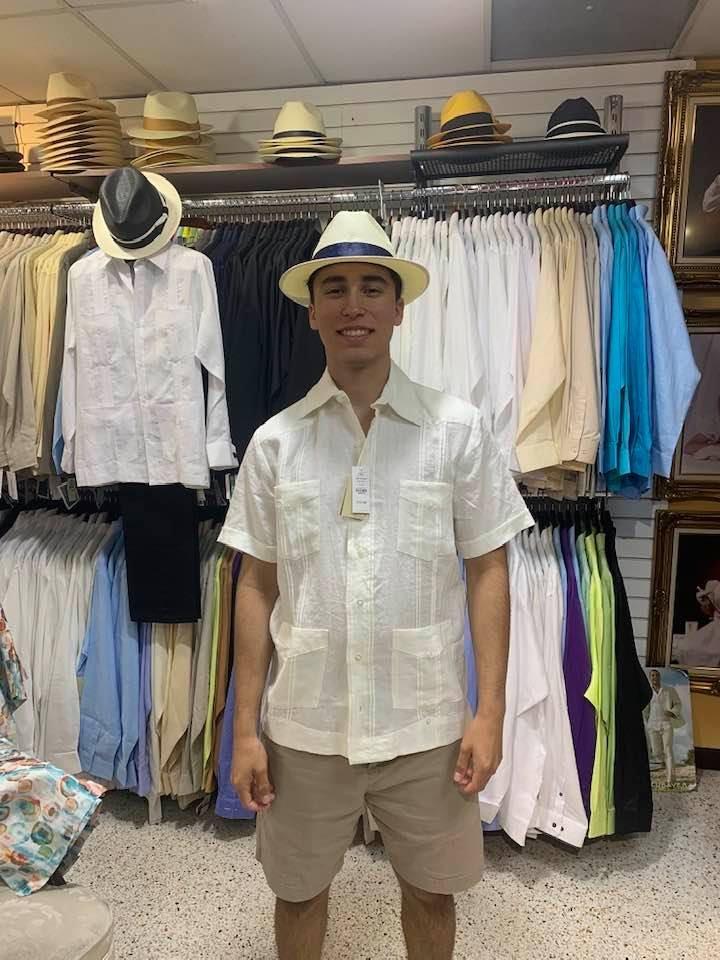 (Credit: Veronica N Adolfo Aguilera / Facebook)
Your visit to Little Havana can simply not go without a hunt for the perfect Cuban Guayabera Shirt. Guayaberas are Cuban & Mexican summer shirts with half sleeves, rows of sewn pleats on the front & back, and multiple pockets. As you stroll through the heart of Little Havana, you'll find plenty of shops offering you custom-sized guayabera shirts.
Enjoy Little Havana Food Tour Starting at $99 Only!
Enjoy Live Music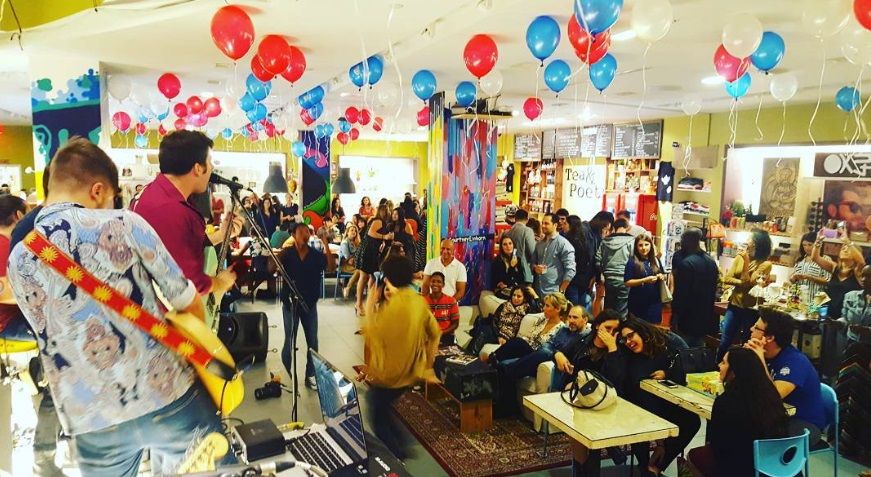 (Credit: martinitogo / Instagram)
As you bop around the vibrant streets of Little Havana, you'll spot live music happenings permeating its streets, adding a background music to your wandering. You can opt for live music performances at famous Cuban restaurants or stand by street performers and tune in with some fine local artists.
All in all, visiting Little Havana will never be short of things to do and places to explore. In fact, this Miami's famed Cuban 'hood is so enriched with Cuban-Mexican culture, that you'll forget for a while that you're in America [and not Cuba or Mexico]. So, for an authentic Cuban experience, visit Little Havana. What else do you want than a [free] escape to Cuba during your Miami-excursion?