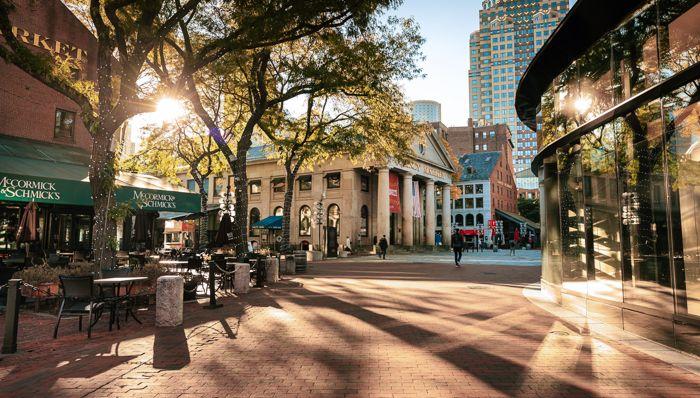 One Day in Boston: Itinerary & Where to Go in 24 Hours
Keep Exploring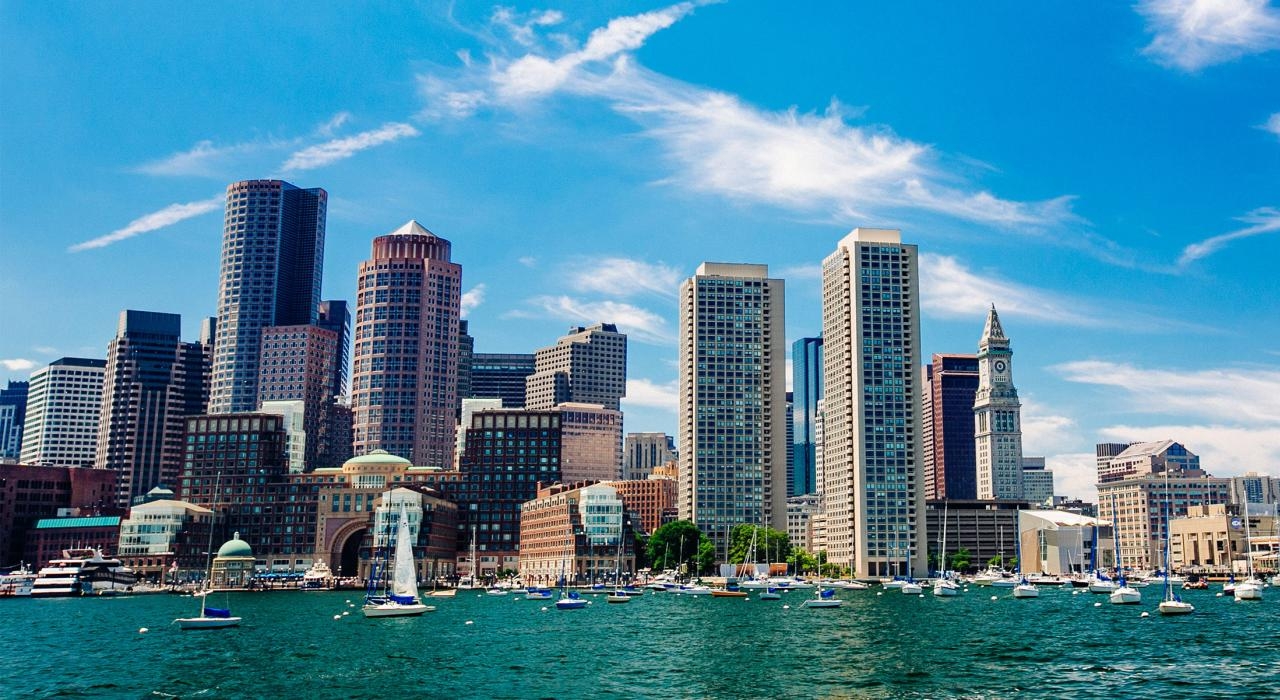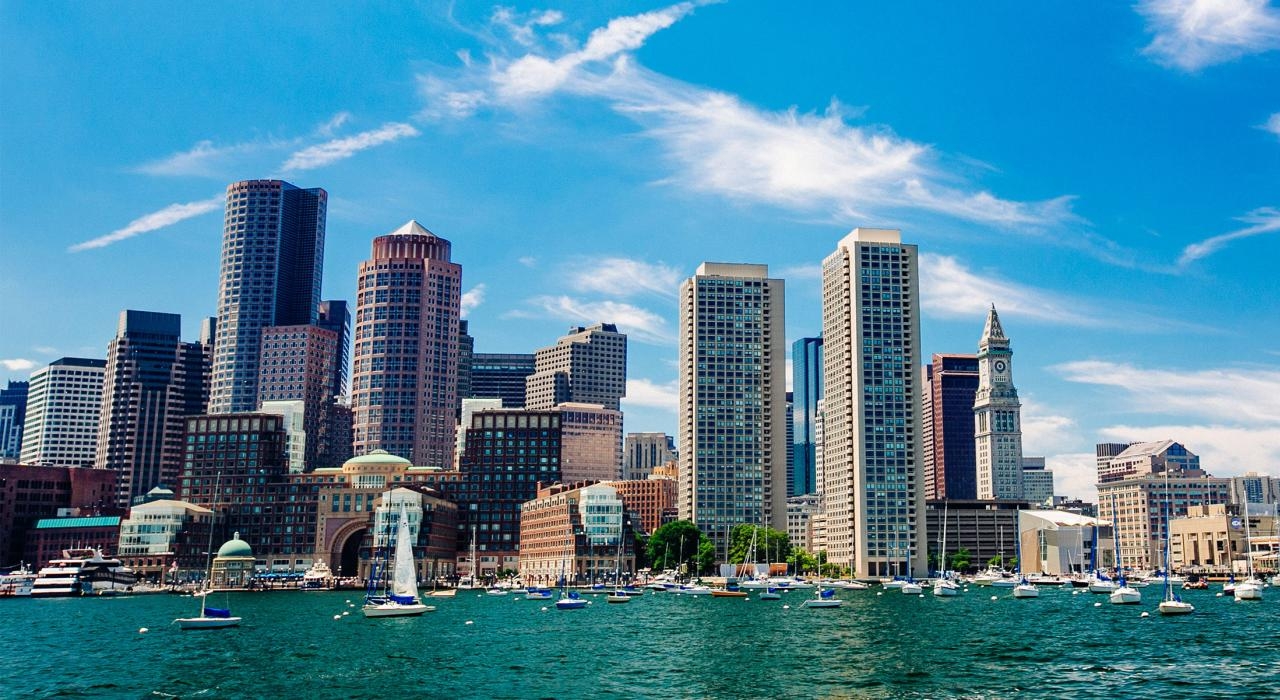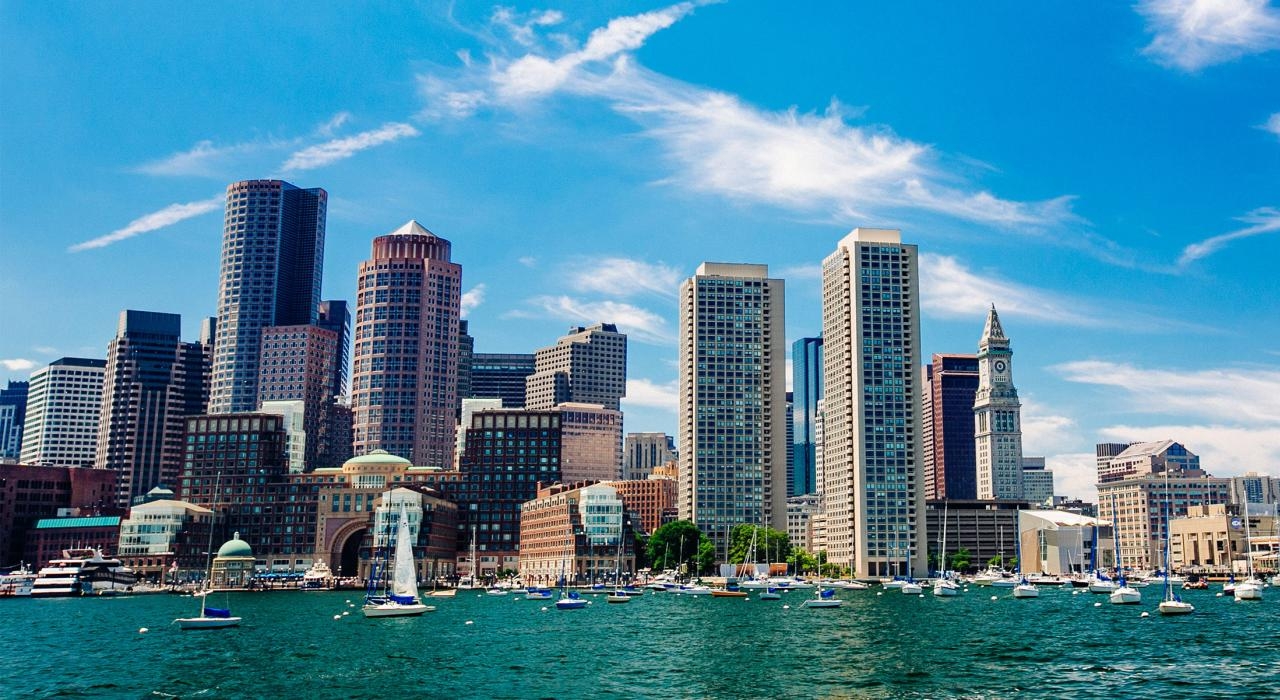 Table of Contents

Picture yourself strolling along cobblestone streets, savoring the aroma of freshly baked pastries, and standing in the very spots where American history was made. Welcome to one of America's most captivating cities – Boston! With its rich history, cultural charm, and vibrant atmosphere, spending just one day in Boston is like flipping through a book filled with tales of revolution, art, and mouthwatering seafood . . . but fear not, as we've done all the homework done for you to make the most of your day in this historic metropolis. Here's everything you need to know about a day trip to Boston! 
Is Boston worth a day trip?
Boston is well worth a day trip! While a day may not be enough to explore every corner of this historic city, it's sufficient to get a taste of its unique charm, rich history, and vibrant culture. You can visit iconic landmarks like the Freedom Trail, Faneuil Hall, and the Boston Common, as well as enjoy delicious seafood and experience the city's welcoming atmosphere. Whether you're a history enthusiast, a foodie, or simply seeking a memorable day in a captivating destination, Boston won't disappoint. Just be sure to plan your itinerary wisely to make the most of your day in this remarkable city.
Is one day enough to see the best of Boston?
One day in Boston allows for a glimpse of its highlights, including historic sites, vibrant neighborhoods, and delicious cuisine, but to truly experience the city's best, more time is recommended. Boston's rich history and diverse cultural offerings deserve further exploration, making it ideal for a longer visit to appreciate all it offers.
Boston Awaits – Let's Tour the City's Best!
What are some must-visit attractions on Boston Day Trip?
On a Boston day trip, be sure to include a boat cruise along Boston Harbor for stunning views. Explore the historical significance of Bunker Hill Monument and the Freedom Trail, and visit the USS Constitution, affectionately known as "Old Ironsides." Wander through the charming streets of Beacon Hill and other historic neighborhoods, shop and dine at Faneuil Hall Marketplace, and savor fresh seafood at one of the city's renowned restaurants to complete your day in this vibrant city. Makes sense? Consider booking this guided tour that has all these attractions covered for you with a complimentary pick & drop anywhere in downtown Boston! 
How to spend a day in Boston?
To help you make the most of your limited time, here's a meticulously planned one-day in Boston itinerary. Let's dive right in!
Morning Delights: Breakfast and a Stroll
Breakfast at a Local Diner
Kickstart your day with a hearty breakfast at a local diner. Boston is known for its delicious breakfast options, from classic bacon and eggs to delectable pastries. Enjoy a cup of freshly brewed coffee and fuel up for your day of exploration.
Stroll Through the Boston Common
After your satisfying breakfast, take a leisurely stroll through the Boston Common, the oldest city park in the United States. This tranquil oasis in the heart of the city provides a perfect escape from the urban hustle and bustle. Stroll through the lush greenery and admire the charming Swan Boats on the pond.
Dive into History at Freedom Trail 
To truly immerse yourself in Boston's history, embark on the Freedom Trail. This 2.5-mile-long path takes you to 16 historically significant sites, including the Massachusetts State House, the Old North Church, and the site of the Boston Massacre. Pay your respects at the final resting place of notable figures like John Hancock and Paul Revere at the Granary Burying Ground. Step into the iconic Old North Church where lanterns once signaled Paul Revere's ride. Explore the world's oldest commissioned warship afloat, i.e., the USS Constitution Museum. End your historical exploration with a climb to Bunker Hill Monument for panoramic views of the city. 
Boston Unveiled: See the City Like Never Before
Midday Refueling: Satisfy Your Cravings
Seafood Delights at Quincy Market
As lunchtime approaches, head to Quincy Market for a delectable seafood feast. You can savor lobster rolls, clam chowder, and other local delicacies from the food stalls in this historic marketplace. 
A Taste of Boston's Best Clam Chowder
Don't miss the opportunity to try Boston's world-famous clam chowder. The creamy soup filled with tender clams, potatoes, and spices is a true New England classic.
Cultural Immersion: Afternoon Adventures
Discover the Arts at the Museum of Fine Arts
Spend your afternoon exploring the captivating Museum of Fine Arts, home to an extensive collection of art from around the world. Marvel at masterpieces by renowned artists and immerse yourself in cultural diversity.
Stroll Along Newbury Street
Take a leisurely walk down Newbury Street, known for its high-end boutiques, art galleries, and charming brownstone buildings. It's the perfect place for some retail therapy or people-watching.
Relaxation at the Boston Public Library Courtyard
Take a moment to unwind at the Boston Public Library Courtyard, a tranquil space adorned with elegant architecture and serene gardens. It's the perfect place to escape the city's energy for a while.
Nighttime Adventures: Sunset on the Water 
Charles River Esplanade
As the sun starts to set, make your way to the Charles River Esplanade. This scenic area offers beautiful views of the Charles River and is an excellent spot for a leisurely evening walk or a relaxing picnic.
Dinner with a View
There are numerous dining options near the Charles River Esplanade in Boston. You can find a variety of restaurants, cafes, and eateries offering a range of cuisines, from American and seafood to international flavors. Enjoy a relaxing dinner with a beautiful view of the river and the city's skyline, making it a memorable dining experience during your visit to this picturesque area.
Are there any guided tours available for the Boston day trip?
There are numerous guided tours available for a Boston day trip, catering to a wide range of interests. Whether you're into history, food, and culture, or simply want to explore the city's iconic landmarks, you'll find a tour that suits your preferences.
Discover Boston's Magic: Tours That Truly Enchant
Book Now!
What to do in Boston for a day for adults?
For adults looking to make the most of a day in Boston, there's a rich tapestry of activities to explore. Begin your day with a historical journey along the Freedom Trail, immersing yourself in the pivotal moments of the American Revolution. Continue with a visit to the Museum of Fine Arts, where you can appreciate a diverse collection of art from various cultures. Satisfy your palate with a delightful Italian lunch in the North End, followed by a guided tour of Fenway Park, perfect for sports enthusiasts. 
Spend your afternoon shopping on Newbury Street, a boutique haven, before winding down with a relaxing boat cruise on Boston Harbor. Cap off your day with a delightful dinner in the Seaport District and an exciting evening in the city's vibrant nightlife scene. Boston's history, culture, and culinary offerings ensure a day filled with exploration and enjoyment for adults.
Is Boston worth visiting in the winter?
Boston is undeniably worth visiting in the winter. While the city can be chilly during this season, it offers a unique and enchanting experience for travelers. Boston's historical landmarks, like the Freedom Trail and Paul Revere House, take on a different allure when dusted with snow, offering a fresh perspective on the city's rich history. The city's world-class museums provide indoor warmth and the perfect opportunity to immerse yourself in art and culture on colder days. The cozy atmosphere of Boston's cafes, historic pubs, and charming neighborhoods make it an inviting place to warm up with a hot drink or savor a bowl of clam chowder. 
Additionally, winter sports enthusiasts can enjoy activities such as ice skating on the Boston Common's Frog Pond or even take short trips to nearby New England mountains for skiing. Boston's holiday events, festive decorations, and markets add to the city's allure during the winter season, making it a wonderful destination. With fewer crowds than in the bustling summer months, a winter visit to Boston offers a more intimate and peaceful exploration of the city, and the scenic beauty of parks and the waterfront covered in snow is truly a sight to behold. Boston's winter charm, cultural attractions, and seasonal events make it a destination well worth experiencing during the colder months.
Boston After Sunset: Uncover Nighttime Treasures
Book Now!
How to spend one day in Boston in Winter?
Morning Adventures
Breakfast at a Cozy Café
Start your day with a warm and hearty breakfast at a cozy café. Sip on freshly brewed coffee, indulge in pastries, and savor a delicious hot meal to prepare yourself for the day ahead.
Snowy Walk in the Boston Common
After breakfast, take a leisurely stroll through the snow-covered Boston Common. The park transforms into a winter wonderland, and the picturesque scenery is perfect for taking winter photos.
Exploring Boston's Winter Charm
Ice Skating at Frog Pond
Embrace the winter spirit by ice skating at the Frog Pond in Boston Common. This popular ice skating rink is open during the winter months and offers rentals for those who don't have their skates.
Visit to a Winter Market
Explore a winter market where you can shop for holiday gifts and enjoy the festive atmosphere. Boston hosts several winter markets that are worth a visit.
A Culinary Journey
Warming Up with Hot Chocolate
Winter is the ideal time to savor a cup of rich, creamy hot chocolate. Many cafés and bakeries in Boston offer this delightful treat.
Trying Seasonal Comfort Food
Indulge in some of Boston's seasonal comfort food. Warm your taste buds with dishes like clam chowder, hearty soups, and traditional New England fare.
Afternoon Activities
Indoor Museums and Galleries
In the afternoon, explore Boston's indoor cultural offerings. Museums and galleries in the city provide an opportunity to immerse yourself in art, history, and culture.
A Visit to the New England Aquarium
Head to the New England Aquarium for a unique underwater experience. The aquarium features fascinating marine life and provides a warm and educational escape from the winter chill.
Cozy Evening Entertainment
Theater Show or a Concert
As evening approaches, consider attending a theater show or a concert in one of Boston's renowned venues. It's an excellent way to enjoy the city's cultural scene while staying warm.
Dinner with a View
Dining at a Waterside Restaurant
For dinner, choose a waterside restaurant to enjoy a meal with a view. Many restaurants along the waterfront offer scenic views of Boston's winter landscape.
A Night in Boston's Winter Wonderland
Holiday Lights at Boston Common
End your day by taking a stroll through Boston Common to witness the holiday lights. The park is adorned with festive decorations, creating a magical atmosphere that's perfect for a winter evening.
Boston Nightscape: Where History Meets Nightlife
Book Tour Now!
Let's Wrap it Up! 
Spending one day in Boston would surely be a delightful experience! From the rich history and culture to the mouthwatering cuisine, this city offers a diverse range of activities to make your day memorable. Whether you're wandering through the charming streets, exploring historical landmarks, or savoring delectable dishes, Boston has something for everyone. To truly make the most of your day and uncover the hidden gems of this wonderful city, consider booking a guided tour. Experienced guides can provide you with insights, stories, and local knowledge that will enhance your Boston adventure. Book a tour today and create your lasting memories in this captivating city!