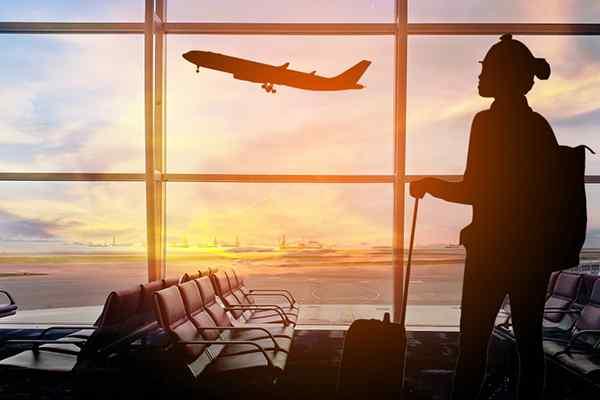 How to Make Money While Traveling
Table of Contents

Traveling the world, exploring new places, and experiencing diverse cultures is a dream for many. But what if you could not only fulfill your wanderlust but also make money while doing it? Yes, it's possible! In this comprehensive guide, we'll show you how to turn your love for traveling into a source of income, all while exploring the breathtaking landscapes of Canada. Whether you're interested in becoming a travel blogger, working remotely, or finding unique ways to support yourself on your adventures, we've got you covered. So, let's embark on this journey of discovery, where you can enjoy the beauty of Canada and make money along the way.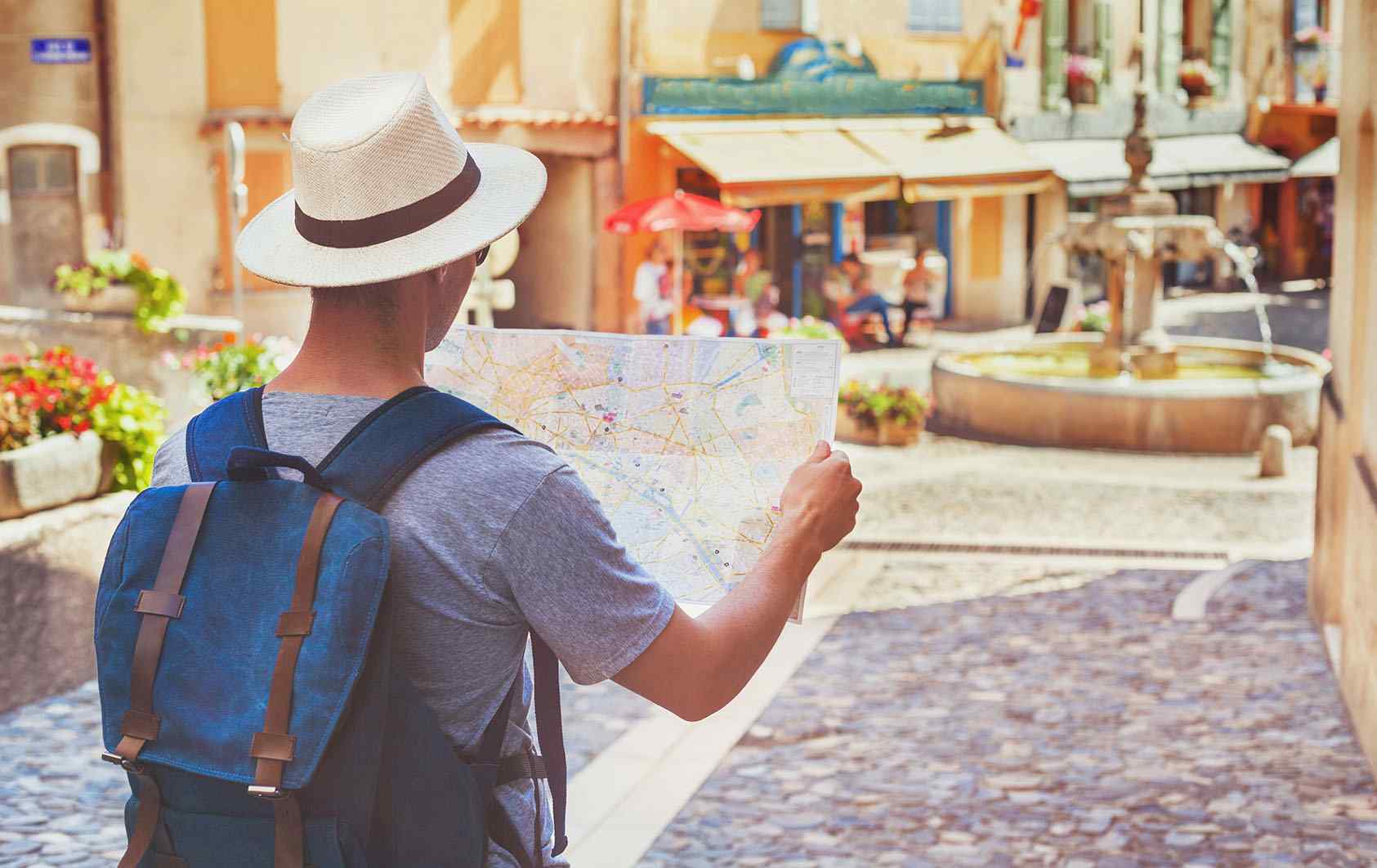 (Photo credit @Canada.ca)
How Can I Make Money Fast While Traveling?
Traveling often requires funds, but it's possible to make money on the go to support your adventures. Here are some ways to earn quick cash while exploring Canada:
Work Remotely 
Many jobs can be done remotely, allowing you to work from anywhere with an internet connection. Consider becoming a virtual assistant, graphic designer, or even teaching English as a foreign language online. These remote opportunities offer the flexibility to travel while earning an income.
Freelancing Work 
Freelancing offers a world of possibilities. You can offer services such as graphic design, content writing, or social media management to clients worldwide. Freelancing allows you to work on projects that align with your skills and interests while funding your travels.
Work on a Cruise Ship 
Working on a cruise ship is an exciting way to travel and earn money simultaneously. Positions vary from hospitality and entertainment to administration and maintenance. You'll get to explore multiple destinations while enjoying the perks of onboard life.
Teaching English as a Foreign Language 
Teaching English as a foreign language (TEFL) is a popular choice for those looking to work while traveling. You can find opportunities to teach English in countries around the world, including Canada, which can fund your travel adventures.
Additional Income Streams 
In addition to the above options, you can explore other income streams such as participating in temporary work, seasonal jobs, or even selling handmade crafts or goods to tourists. These supplemental income sources provide financial flexibility and enrich your travel experience.
Become An Affiliate With See Sight Tours And Earn While Traveling!
Chapter 2: How to Make Passive Income While Traveling 
Passive income streams are a traveler's dream because they generate money without constant effort. Here are some ideas to create passive income while exploring Canada:
Start a Travel Blog 
A travel blog can be a lucrative venture if you enjoy writing and have a passion for sharing your experiences. Write blogs about your Canadian adventures, and as your blog gains traffic, you can monetize it through affiliate marketing, sponsored posts, and digital products. Building a successful travel blog takes time and dedication, but the potential for passive income is substantial.
Affiliate Marketing 
Affiliate marketing involves promoting products or services and earning a commission for every sale made through your referral. Partner with travel-related companies like See Sight Tours to earn commissions on tour bookings, enhancing your passive income. As your audience grows, so does your potential to generate passive income through affiliate marketing.
Creating Digital Products 
Consider creating and selling digital products related to your travel experiences. This could include comprehensive travel guides, customized itineraries, photography presets, or online courses on travel-related topics. Developing high-quality digital products requires an initial investment of time and effort, but once created, they can generate income without your direct involvement, providing you with financial stability while exploring Canada.
Investments and Dividends 
Investing in stocks, bonds, or dividend-paying assets can be a smart way to create passive income over time. While it may not be a significant source of income at the outset, a well-managed investment portfolio can steadily grow and contribute to your financial freedom while you continue your Canadian adventures.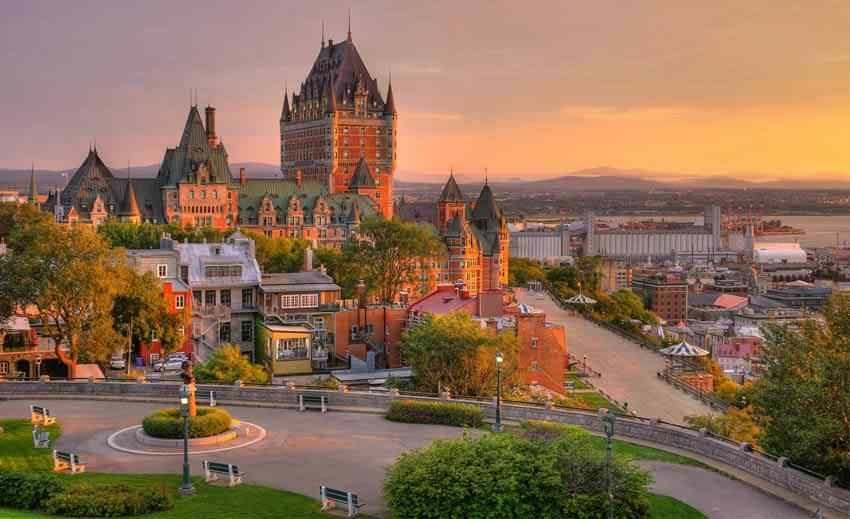 (Photo credit @OntarioBlueCross)
Chapter 3: What Do Travelers Do for Money? 
Travelers often get creative in funding their journeys. Here are some unique ways travelers make money while exploring Canada:
Travel Bloggers 
Travel bloggers document their adventures and share travel tips, recommendations, and experiences on their blogs. They earn money through sponsored content, affiliate marketing, and selling their digital products, such as travel guides or photography presets. What sets successful travel bloggers apart is their ability to connect with their audience through compelling storytelling and engaging content. Building a loyal readership takes time, but it's a rewarding way to monetize your passion for travel while experiencing Canada's wonders.
Travel Jobs 
Some individuals work for tour companies like See Sight Tours as tour guides, combining their passion for travel with a full-time job. Tour guides often get paid to travel while showing tourists the wonders of Canada. The role of a tour guide is multifaceted, involving historical knowledge, excellent communication skills, and the ability to create memorable experiences for travelers. Joining a tour company as a guide allows you to immerse yourself in Canada's culture and natural beauty while earning a steady income.
Working for Tour Companies 
Aside from being a tour guide, there are various roles within tour companies, such as marketing, sales, and customer service, that allow you to work in the travel industry and explore Canada. These positions provide valuable insights into the inner workings of the travel industry and offer opportunities to contribute to the growth and success of a tour company. Whether you're assisting travelers with their bookings or developing marketing strategies to promote Canadian tours, working for a tour company can be a fulfilling way to support your travels while gaining industry experience.
Monetize Your Wanderlust - Get Started Today!
Chapter 4: How to Support Yourself While Traveling 
Sustaining long-term travel requires careful budgeting. Here are tips on how to save money and extend your travels:
Save Money on Travel Expenses 
Opt for budget accommodations, use public transportation, and prepare your meals to save on food costs. Consider buying a travel pass for attractions to reduce entrance fees. Additionally, explore free or low-cost activities and cultural experiences in Canada. 
Engaging with locals, attending community events, and exploring natural wonders often come at little to no cost. These experiences not only enrich your journey but also help you stay within your budget.
Earning While Traveling 
Look for opportunities to get paid while traveling, like participating in travel surveys or becoming a mystery shopper. These gigs can provide additional income during your journeys. Furthermore, consider exploring seasonal work options, such as fruit picking or working at festivals or events, which can provide short-term income while allowing you to experience different facets of Canada.
Working on a Budget 
Budget travelers can explore Canada affordably by planning their trips meticulously. Use apps and websites to find the best deals on accommodations, transportation, and activities. Leverage loyalty programs and travel rewards to save on flights and accommodations. Additionally, consider adopting a minimalist approach to packing, as traveling with less luggage can reduce baggage fees and make public transportation more convenient.
Budgeting for Long-Term Travel 
If you plan to travel long-term, create a comprehensive budget that includes expected expenses, emergency funds, and potential income sources. Regularly track your spending to stay within your budget. Consider setting up a separate travel fund and automating regular transfers to ensure you're financially prepared for your Canadian adventure. Long-term travel can be immensely rewarding, but it requires discipline and financial planning to sustain your journey.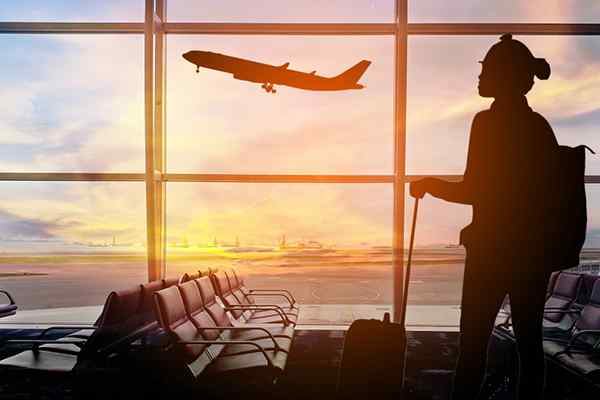 (Photo credit@Travalley.pk)
Chapter 5: Make Money with Travel Affiliate Programs 
Affiliate programs are an excellent way to earn commissions while promoting products or services you love. See Sight Tours offers an exciting affiliate program, allowing you to earn money while promoting unforgettable tours and experiences across the USA and Canada.
Benefits of Affiliate Marketing 
Affiliate marketing provides an array of benefits for travelers seeking to monetize their adventures. It allows you to partner with established companies like See Sight Tours without the complexities of creating your products or services. As an affiliate, you have the opportunity to recommend experiences you genuinely enjoy, enhancing your credibility with your audience.
Furthermore, affiliate marketing offers scalability. As your blog or website gains traffic and your audience grows, your earning potential increases. This scalable income stream can provide financial stability during your travels, enabling you to explore Canada with peace of mind.
Choosing the Right Affiliate Programs 
Selecting the right affiliate programs is crucial to your success as a travel blogger or content creator. When choosing affiliate programs, consider your niche and audience. Partner with companies that align with your travel style and the interests of your readers.
See Sight Tours' affiliate program, for instance, is an excellent choice for those focusing on North American travel. With a diverse range of high-quality tours and experiences, including visits to some of Canada's most iconic landmarks, it's a program that resonates with travelers exploring this beautiful country.
Chapter 6: See Sight Tours Affiliate Program: Your Gateway to Earnings 
 What See Sight Tours Affiliate Program Offers 
See Sight Tours' affiliate program offers a compelling array of benefits to travel bloggers and content creators:
12% Commission:
Earn a generous 12% commission on every successful booking made through your referral. With an extensive range of tours and experiences, the potential for earning substantial commissions is significant.
Diverse Range of Tours:
Gain access to a diverse range of high-quality tours and experiences across the USA and Canada. Whether your audience is interested in exploring major cities or off-the-beaten-path destinations in Canada, See Sight Tours offers a variety of options to cater to their interests.
Dedicated Support:
Receive dedicated support to assist you in your affiliate journey. See Sight Tours values its affiliates and provides the necessary resources and guidance to help you succeed in promoting its offerings.
User-Friendly Tracking and Reporting:
Easily track your referrals and commissions through See Sight Tours' user-friendly tracking and reporting system. This transparency ensures you have full visibility into your affiliate earnings.
Collaborative Promotional Strategies:
Collaborate with See Sight Tours on promotional strategies to maximize your earnings. The company actively supports its affiliates in creating effective marketing campaigns and content that resonate with their audience.
Don't Just Travel, Earn While You Explore!
How to Get Started 
Becoming a valued member of the See Sight Tours affiliate program is a straightforward process:
Sign Up:
Begin by signing up for the affiliate program on the See Sight Tours website. The registration process is user-friendly and takes just a few minutes to complete.
Promote See Sight Tours:
Once you're approved as an affiliate, start promoting See Sight Tours to your audience. Utilize your blog, social media platforms, email newsletters, and other marketing channels to share the exciting tours and experiences offered.
Earn Commissions:
As your audience engages with your promotional content and book tours through your referral links, you'll start earning commissions for each successful booking. These commissions can add up quickly, providing you with a steady income source during your travels.
Chapter 7: Make Money While Traveling Online 
The internet has opened up endless opportunities to make money while traveling. Whether you're a travel blogger, freelance writer, or online marketer, you can generate income from anywhere.
Online Freelancing 
Online freelancing platforms have revolutionized the way people work. As a traveler, you can offer your skills and expertise in areas such as writing, graphic design, web development, or social media management. These platforms connect you with clients globally, allowing you to work on projects that align with your skills and interests while earning income to support your travels.
Remote Work 
Many companies now offer remote work options, allowing employees to perform their roles from anywhere with an internet connection. If you have a full-time job or are looking for employment opportunities while traveling, consider exploring remote job listings. These positions provide financial stability while granting you the freedom to explore Canada's beauty during your free time.
Creating and Selling Digital Products 
Creating and selling digital products related to your travel experiences can be a lucrative venture. Travel guides, photography presets, online courses, and e-books are popular options. Once created, these digital products can be marketed to a global audience, generating passive income while you explore Canada.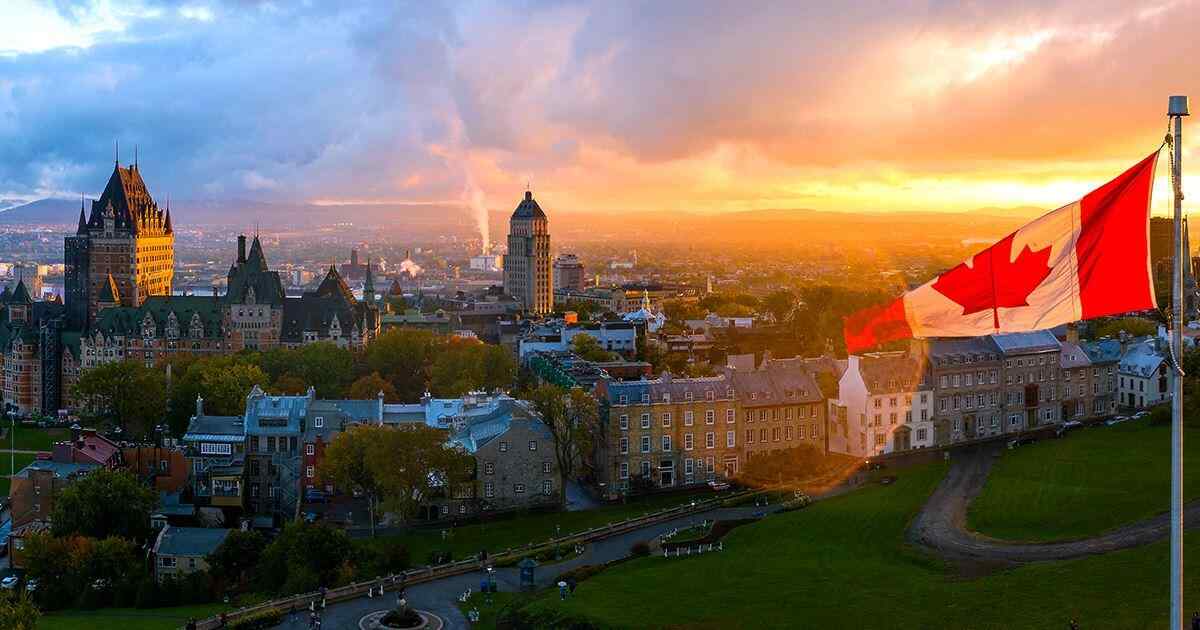 (Photo credit @GlobalAdmissions)
Chapter 8: Make Money While Traveling Free 
Making money while traveling doesn't always require a significant upfront investment. Explore opportunities to earn income that don't involve initial expenses, such as blogging, affiliate marketing, or remote work.
Blogging 
Blogging is a cost-effective way to share your travel experiences and monetize your content. As you document your adventures across Canada, you can earn money through various monetization methods, including affiliate marketing, sponsored posts, and the sale of digital products like travel guides and photography presets. Blogging allows you to share your passion for travel while generating income without significant financial investment.
Affiliate Marketing 
Affiliate marketing is a zero-cost method of earning money while traveling. By partnering with companies like See Sight Tours and promoting their offerings to your audience, you can earn commissions on successful bookings without any upfront expenses. Affiliate marketing is accessible to bloggers, content creators, and social media influencers, offering an easy entry point for generating income.
Remote Work 
Remote work, whether as a freelancer or a full-time remote employee, enables you to earn money while traveling without the need for initial investments. Many remote job opportunities allow you to work from your laptop, providing flexibility and financial support as you explore Canada's diverse landscapes and cultures.
Apply Now For See Sight Tours Affiliate Program!
Conclusion
Traveling doesn't have to be a drain on your finances; it can be a source of income and adventure. By incorporating the tips and strategies outlined in this guide, you can embark on a journey across Canada, creating unforgettable memories while earning money along the way. Whether you choose to start a travel blog, work remotely, or join See Sight Tours' affiliate program, your Canadian adventures can be both fulfilling and financially rewarding. So, pack your bags and let the breathtaking landscapes of Canada become your backdrop for success.