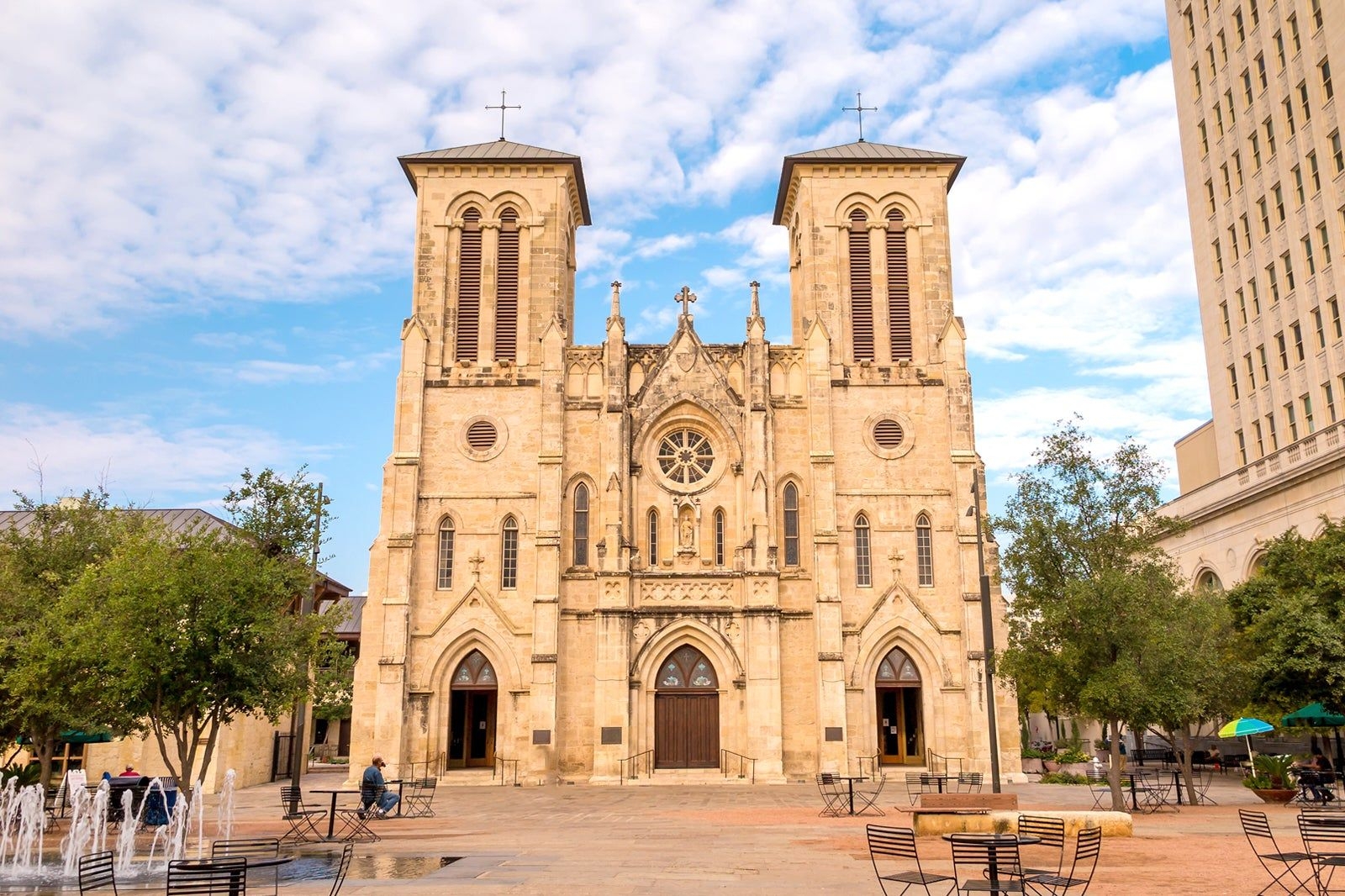 San Fernando Cathedral
San Fernando Cathedral is a historic gem that offers visitors a glimpse into San Antonio's rich history and culture. Whether you are a history buff or simply appreciate beautiful architecture, a visit to San Fernando Cathedral is a must-do activity.
What to Know
The San Fernando Cathedral is the oldest cathedral in the United States, located in downtown San Antonio, Texas. Established in 1731, it has a rich history and is an essential landmark of the city.
It is the mother church of the Archdiocese of San Antonio and is dedicated to Sir Ferdinand III of Castile. It is famous for its beautiful architecture and historic significance. The cathedral has undergone several renovations over the years, with the latest renovation in 2018.
How to Get There
The cathedral is located in the heart of downtown San Antonio, making it easily accessible by public transport, car, or foot. Visitors can take the VIA Metropolitan Transit bus, trolly, or streetcar to reach the cathedral.
If you're driving, there are several parking places nearby where you can park your car while you roam around and explore this beautiful piece of architecture. You can also book a private walking tour for a more luxurious and intimate experience.
All your traveling around is taken care of by the touring company and you get to enjoy your tour to its full extent without worrying about the hassle of getting around and parking.
Best Time to Visit
Keeping all the previous records in mind, the best time to visit the San Fernando Cathedral has to be during the spring and fall seasons since the weather is quite pleasant and the crowds are smaller.
The cathedral is open year-round and mass is held every day. Visitors can also attend the concerts and other events held at the cathedral throughout the year.
Highlights
The San Fernando Cathedral is famous for its stunning architecture, which is a blend of Gothic and Romanesque styles. Visitors can take a self-guided tour of the cathedral and see the beautiful stained glass windows, intricate sculptures, and historic artworks.
Another main highlight of the San Fernando Cathedral is the "San Antonio | The Saga" light show, which is projected onto the facade of the cathedral. The play tells the story of San Antonio's history through a stunning visual display of lights and music.
Features
The San Fernando Cathedral offers several features that make it a must-visit destination. Visitors can attend mass, take a guided tour, or enjoy the light show. The cathedral also offers a gift shop where visitors can buy souvenirs and religious items.