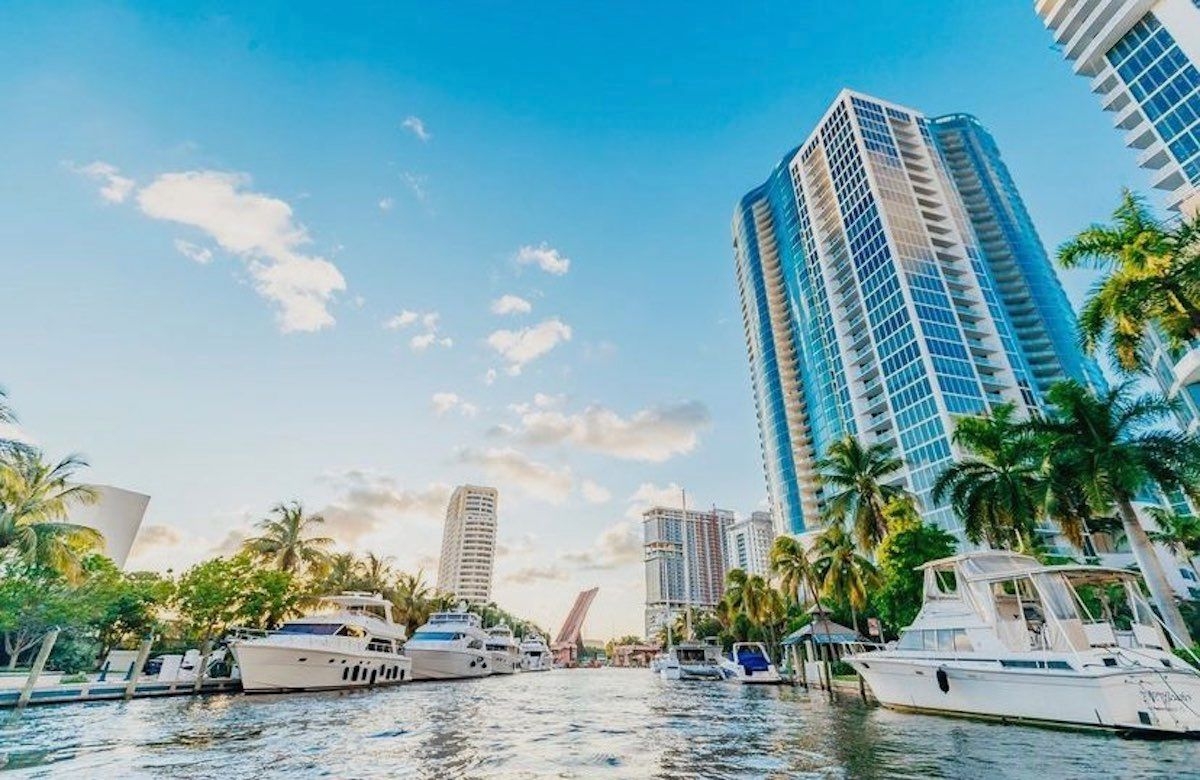 ULTRA

Small Group Fort Lauderdale Tours
Tours in Fort Lauderdale
Best things to do in Fort Lauderdale
Visit Fort Lauderdale - the "Venice of America" - for your next trip! This city is famous for its warm weather, beautiful beaches, boating canals, delicious restaurants, and enthralling arts, culture, and events, making it the best location for your next adventure.
Explore the stunning beaches of Fort Lauderdale, take a relaxing gondola ride through the canals, stroll through Los Olas Boulevard to shop 'til you drop and taste the flavors of the delectable local restaurants, visit the historic districts, and much more during your stay. The best way to see the beauty of Fort Lauderdale is to book a fun and educational small group tour with See Sight Tours!
FAQs
What are the top attractions included in the "Best of Miami Tour from Fort Lauderdale"?
Our "Best of Miami Tour" includes top attractions like Little Havana, Wynwood Walls, a relaxing cruise, and more. Explore the vibrant culture and iconic landmarks of Miami during this 6-hour tour.
What can I expect during the "Best of Fort Lauderdale Tour"?
Our "Best of Fort Lauderdale Tour" is a 4-hour exploration of the "Venice of America." You'll be accompanied by fun and friendly local guides who will show you the city's highlights, including its beautiful canals.
Is the "Everglades Express from Fort Lauderdale with Airboat Ride" suitable for all ages?
Absolutely! Our "Everglades Express" tour is perfect for all ages. Enjoy an incredible adventure through Florida's famous Everglades with an exhilarating airboat ride. Witness the fascinating wildlife and natural beauty of this unique ecosystem.
Can you recommend some must-visit places in Fort Lauderdale?
Certainly! Don't miss the chance to visit some of Fort Lauderdale's top attractions, including Hugh Taylor Birch State Park, Bonnet House Museum & Gardens, Carrie B Boat Cruise, and Sawgrass Recreation Park. Explore the best of Fort Lauderdale with our small group tours.
How do I book a tour with See Sight Tours?
Booking a tour with See Sight Tours is easy! Simply visit our "Tours" section and browse through the various day tour and multi-day tour options. Once you've chosen your desired tour, follow the simple steps to secure your spot and get ready for an unforgettable experience!
Are the tours operated by See Sight Tours safe and reliable?
Yes, safety and reliability are our top priorities. With over 5000+ 5-star reviews, you can trust See Sight Tours to provide a secure and enjoyable tour experience. Our experienced guides ensure that you have a fantastic time while exploring Fort Lauderdale.
Can I explore other cities with See Sight Tours?
Absolutely! In addition to Fort Lauderdale, See Sight Tours operates in various cities. Check out our "Our Cities" page to discover other exciting destinations where you can experience our small-group tours.