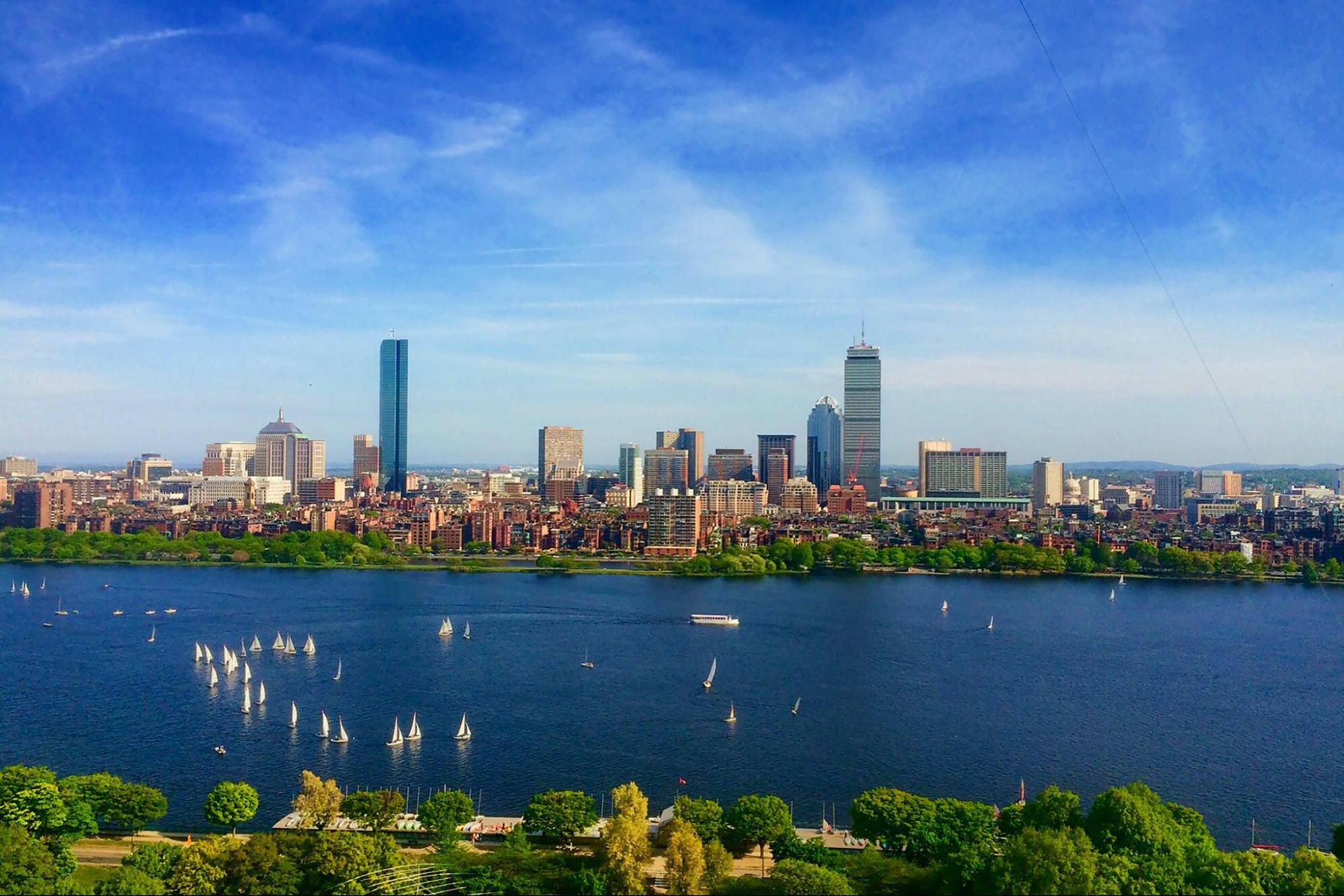 Best Time for Boston Harbor Cruises 2023
Table of Contents

Are you planning a trip to Boston and looking for an unforgettable experience? Look no further than a Boston Harbor cruise tour, offering breathtaking views, historical sites, and a unique perspective of this iconic city. Whether you're a history enthusiast, nature lover, or simply seeking a relaxing getaway, Boston Harbor cruises have something for everyone. In this article, we'll explore the best time to embark on a Boston Harbor cruise, the different types of cruises available, and some practical tips to ensure a memorable experience.
Embark on a Spectacular Cruise Ride Through Boston Harbor With Us!
The Best Time of Enjoy a Boston Harbor Cruise
To fully appreciate the beauty of Boston Harbor, it's essential to choose the optimal time of year for your cruise. The months of August in 2023 offer particularly favorable weather conditions, allowing visitors to enjoy their journey to the fullest. The summer warmth creates a pleasant atmosphere, providing a comfortable experience on board.
Optimal Months for Weather and Attractions
Boston's weather can be unpredictable, so it's crucial to plan your harbor cruise accordingly. From May to mid-October, the majority of cruise tours operate, providing ample opportunities to explore the harbor and its surrounding attractions. During this period, you can expect milder temperatures, making it an ideal time to take part in outdoor activities.
Do Boston Harbor Cruises Run in the Rain?
One common concern for visitors is whether cruises operate in inclement weather. Fortunately, Boston Harbor cruises typically continue as scheduled, even in light rain. The boats are equipped to handle such conditions, ensuring a safe and enjoyable experience for passengers. However, in the event of severe weather, it's advisable to check with the cruise company for any potential cancellations or changes to the itinerary.
Are Cruises Cold at Night?
Even during the warmer months, temperatures can drop significantly in the evening, especially out on the water. It's recommended to bring a light jacket or sweater to stay comfortable during the night cruises. The stunning sunset views and cool breeze create a magical ambiance, and being prepared will allow you to sit back and relax without any discomfort.
Choosing the Time of the Day
(Photo credit @Lance Anderson/Unsplash)
Boston Harbor cruises offer a variety of options to cater to different preferences. Day cruises provide ample opportunities for sightseeing, with commentary highlighting the historical significance of the landmarks you pass by. You can witness the iconic USS Constitution, Bunker Hill Monument, and Boston Harbor Islands, immersing yourself in the rich history of the city.
For a more enchanting experience, consider booking Boston night tour and enjoy the beauty of Boston under the night sky. As the sun sets over the harbor, the city's skyline transforms into a mesmerizing spectacle. Sunset cruises provide a romantic and picturesque setting, allowing you to unwind and create lasting memories. The soft hues of orange and pink painting the sky provide a backdrop unlike any other.
Book Your Boston Tour Today!
Planning Around Special Events and Festivals for a Memorable Experience
Boston Harbor is a hub of activity throughout the year, hosting various events and festivals. Keep an eye out for special occasions like Tall Ships visits or the Fourth of July celebrations, which offer a unique perspective and add excitement to your cruise tour. By aligning your visit with these events, you can ensure an extraordinary and unforgettable experience.
Practical Information
To plan your Boston Harbor cruise, it's essential to have access to accurate and up-to-date information. Various cruise companies operate in the area, departing from different locations such as Long Wharf, Fan Pier, and other wharves. Boston Harbor Cruises (BHC) is a reputable company with a long-standing history, offering a wide range of cruise options, including historical sightseeing tours, sunset cruises, and private charters. Check out this blog on Top Things To Do In Boston to make the best out of you stay in Boston and create lifelong memories.
For detailed information on cruise schedules, fares, and departure points, it's best to visit the cruise companies' websites directly. There you will find the most current and accurate information to plan your excursion accordingly. Make sure to check for any promotions or special offers that might enhance your experience.
Exploring The Surroundings
A Boston Harbor cruise offers the opportunity to explore the stunning harbor islands, each with its own unique features and attractions. Georges Island, located just 11 kilometers (7 miles) from the city, is home to the historic Fort Warren and the Confederate memorial. It provides a captivating glimpse into the region's past and offers breathtaking panoramic views of the harbor. Or you can book our Best of Boston Tour and enjoy all the iconic places in Boston with a perfect Boston Cruise ride wrapping up the day.
Spectacle Island and Lovells Island are perfect for those seeking a tranquil escape from the city's hustle and bustle. These islands boast beautiful sandy beaches, providing a serene setting to relax, soak up the sun, and enjoy a picnic surrounded by nature.
Conclusion:
Whether you're seeking a journey through history, a tranquil evening on the water, or an adventurous exploration of the islands, a Boston Harbor cruise tour offers an unforgettable experience. Choose the best time of year, plan your itinerary around special events, and embark on a voyage that will leave you with cherished memories. Book your cruise today and let the captivating allure of Boston Harbor whisk you away on a nautical adventure of a lifetime!